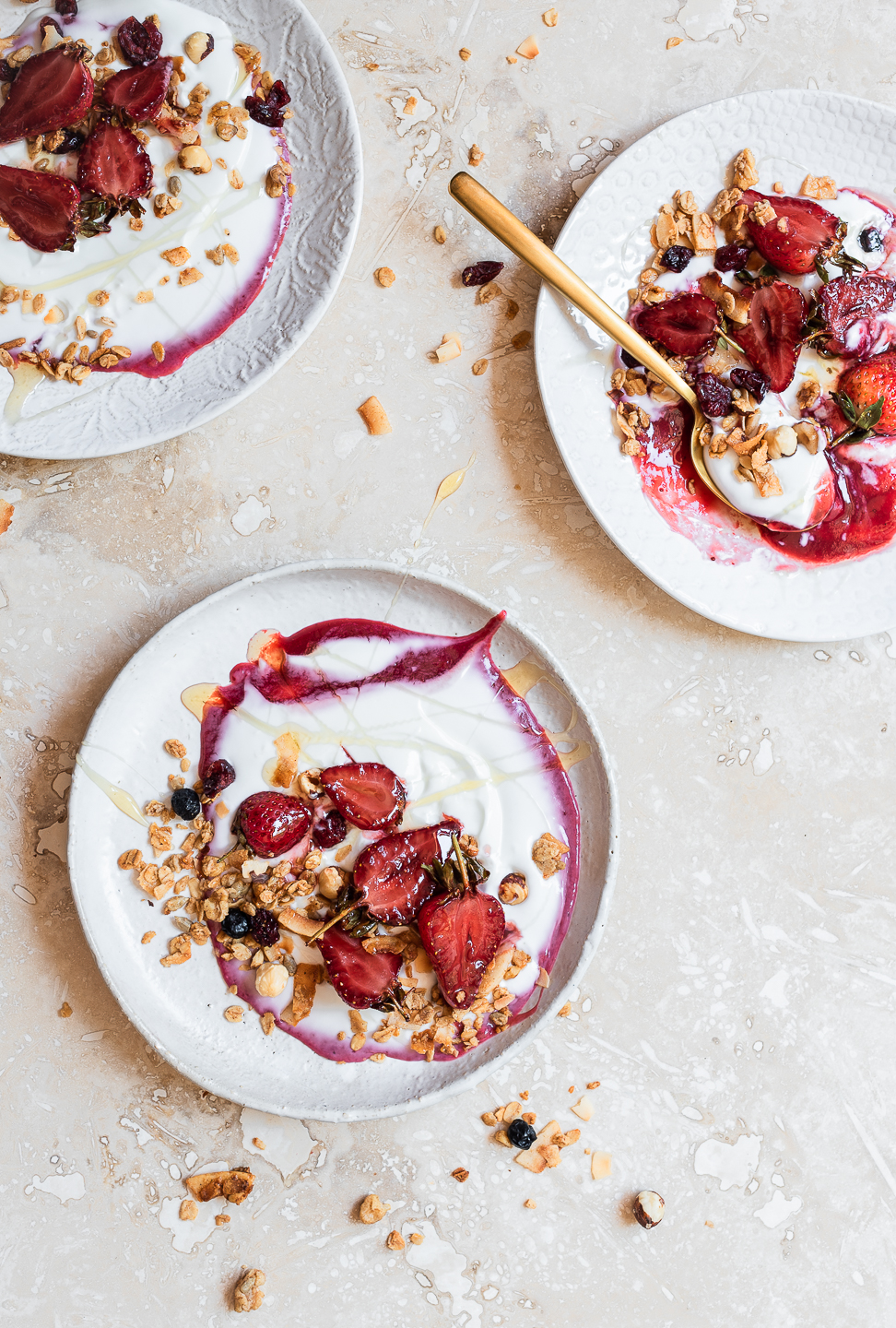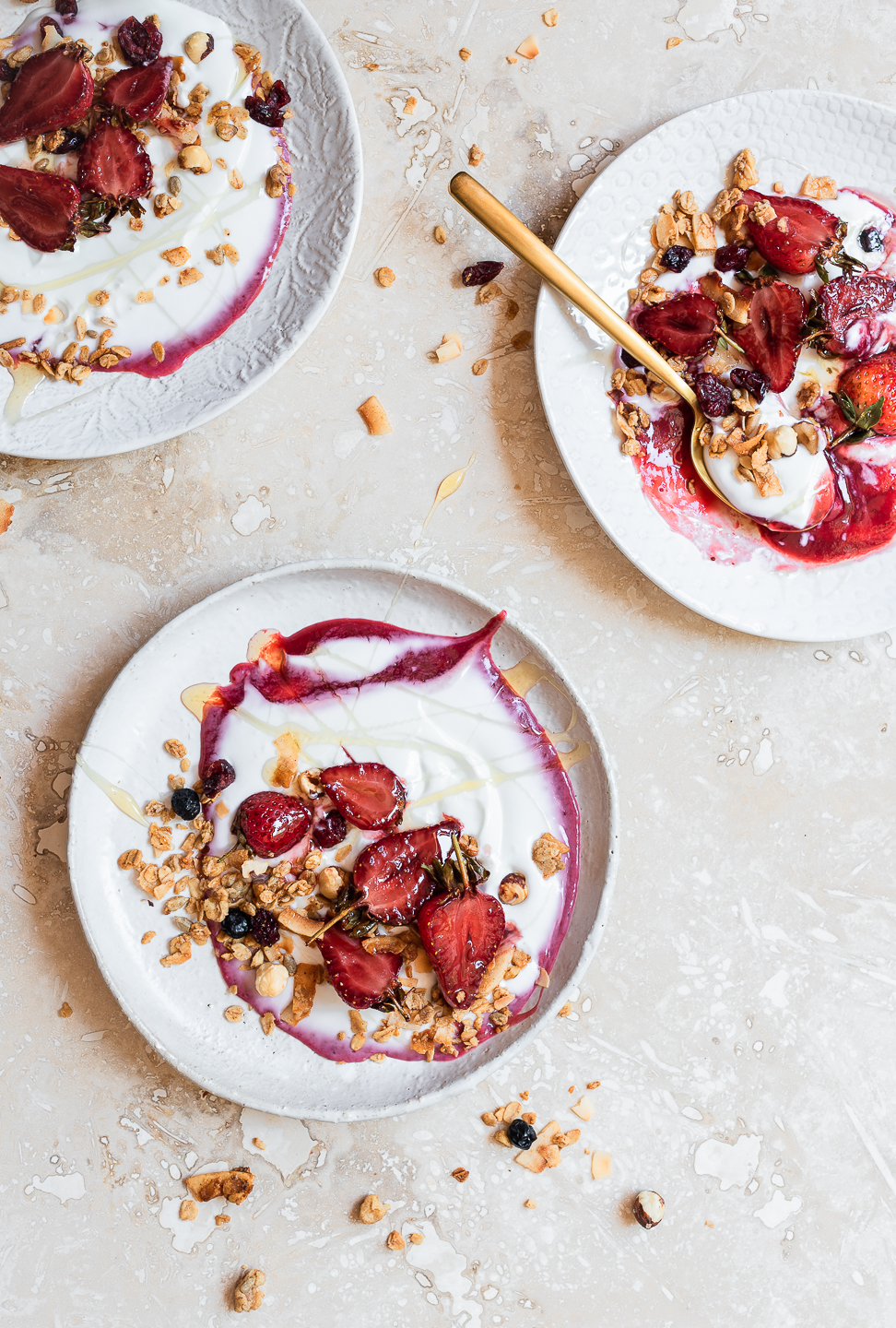 With most of us still working from home, we're more likely to make time for breakfast. Having a few wholesome, make ahead options up your sleeve will help keep even the fussiest breakfast eaters happy. Whether it's breakfast for one, two or many, here are a bunch of healthy weekday breakfast recipes that will see you through the week.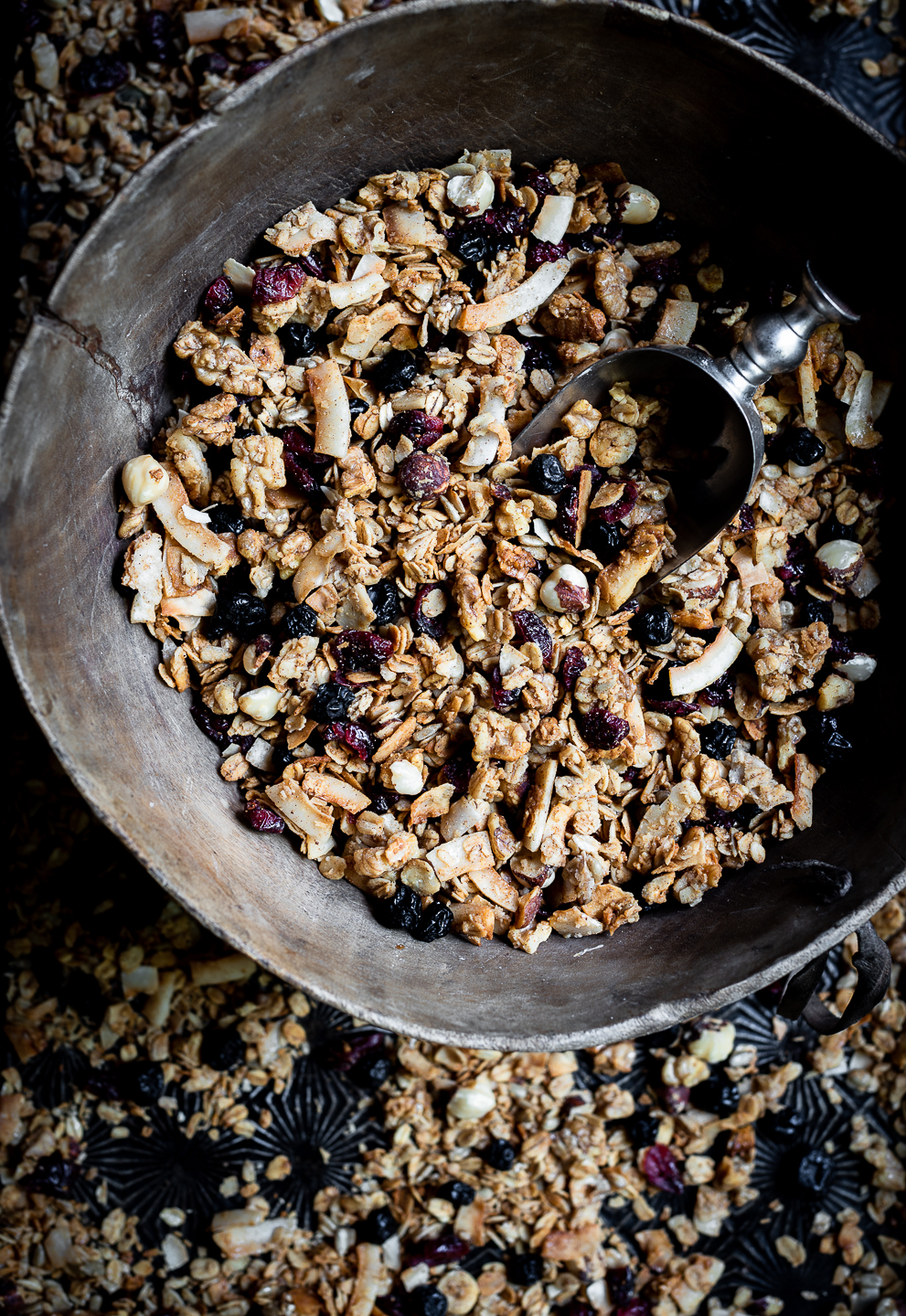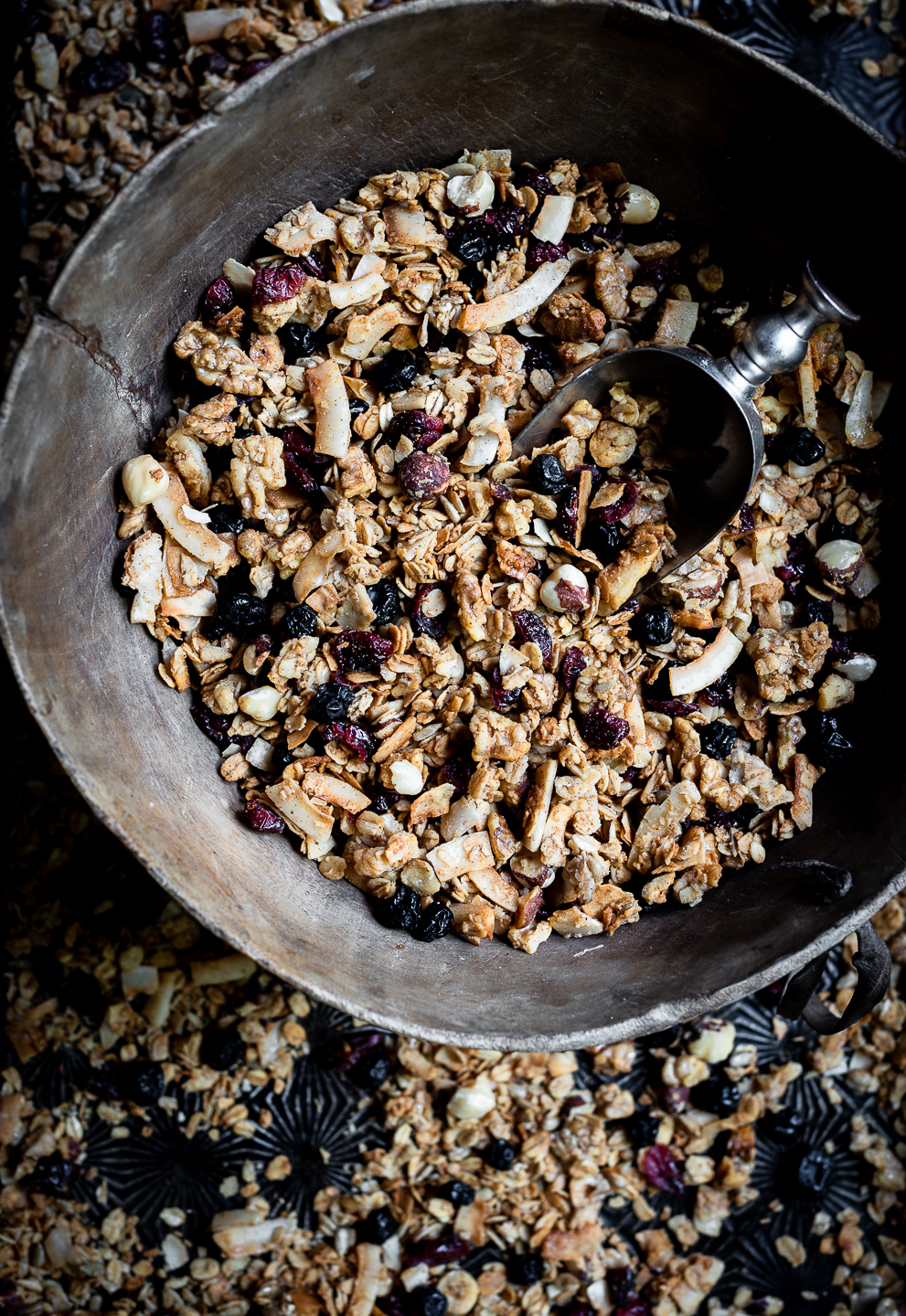 For me, the kitchen is incomplete without a jar of homemade granola on the counter. This Everyday nut and honey granola is my go-to recipe. Using whole rolled oats with free-handed measures of nuts and dried fruit makes this recipe adaptable and versatile. We eat it by the handful, scattered over yoghurt and mixed into muffins. Often Skylar and I will sit gossiping on the kitchen counter late at night, the granola nestled between us. I pick out the chewy blueberries and she, the honey coated nuts.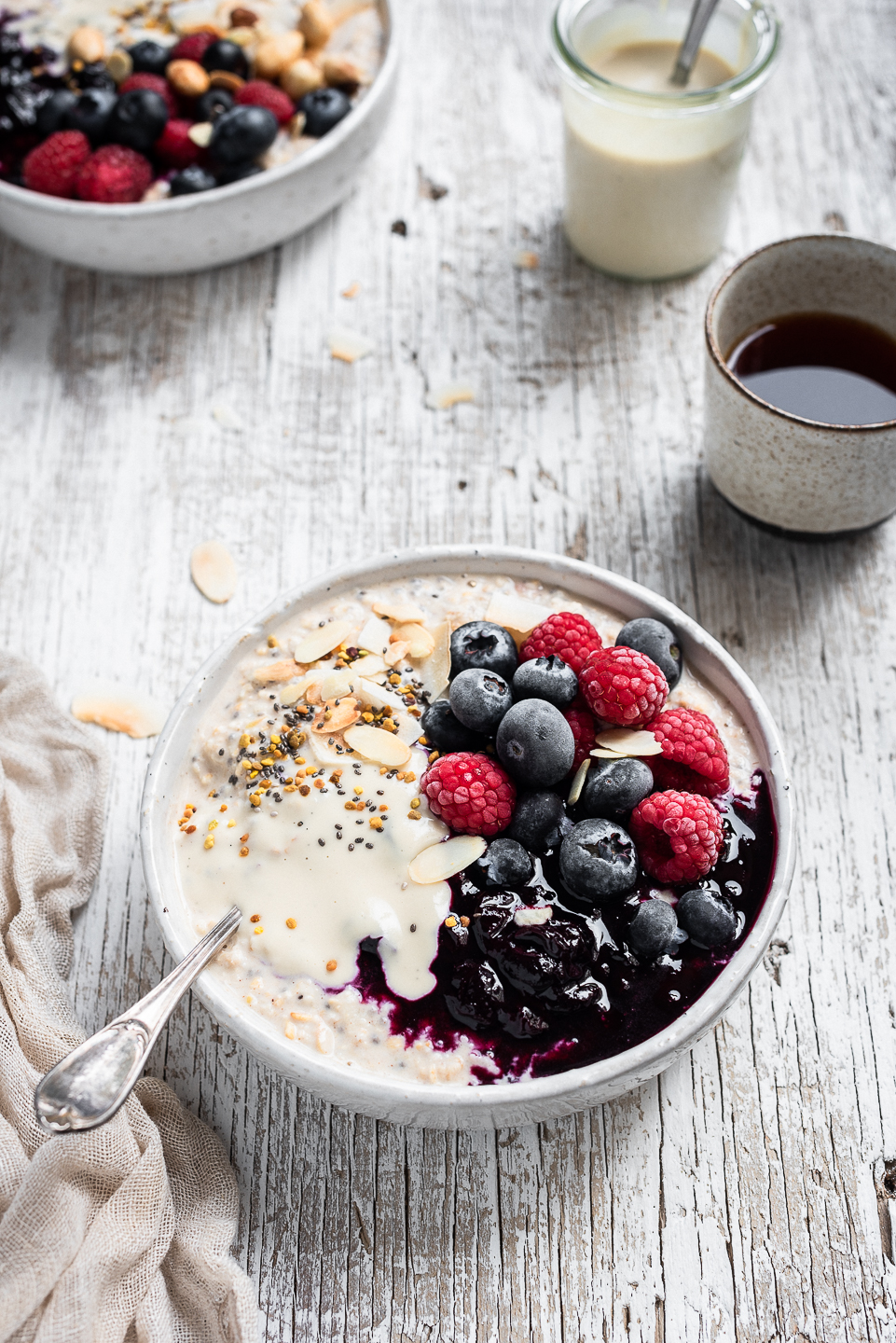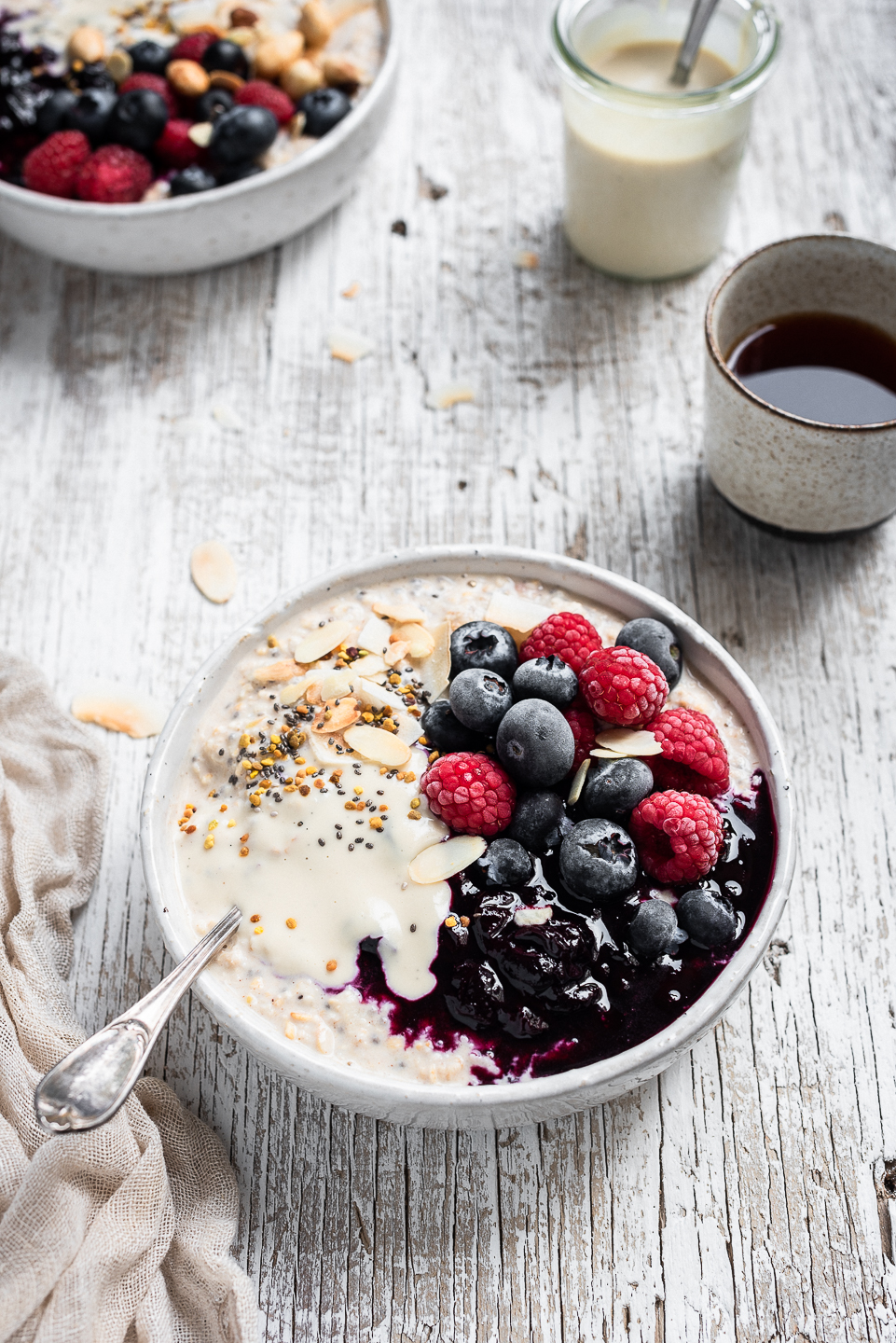 Made famous by Swiss doctor, Bircher-Benner who recommended it to patients to support a speedy recovery, bircher muesli has risen to iconic breakfast status. Originally made with oats and apple juice with an overnight soaking, a process that improved digestion and nutrient absorption. I've been making bircher for years and this creamy overnight bircher muesli  one of my all-time favourites.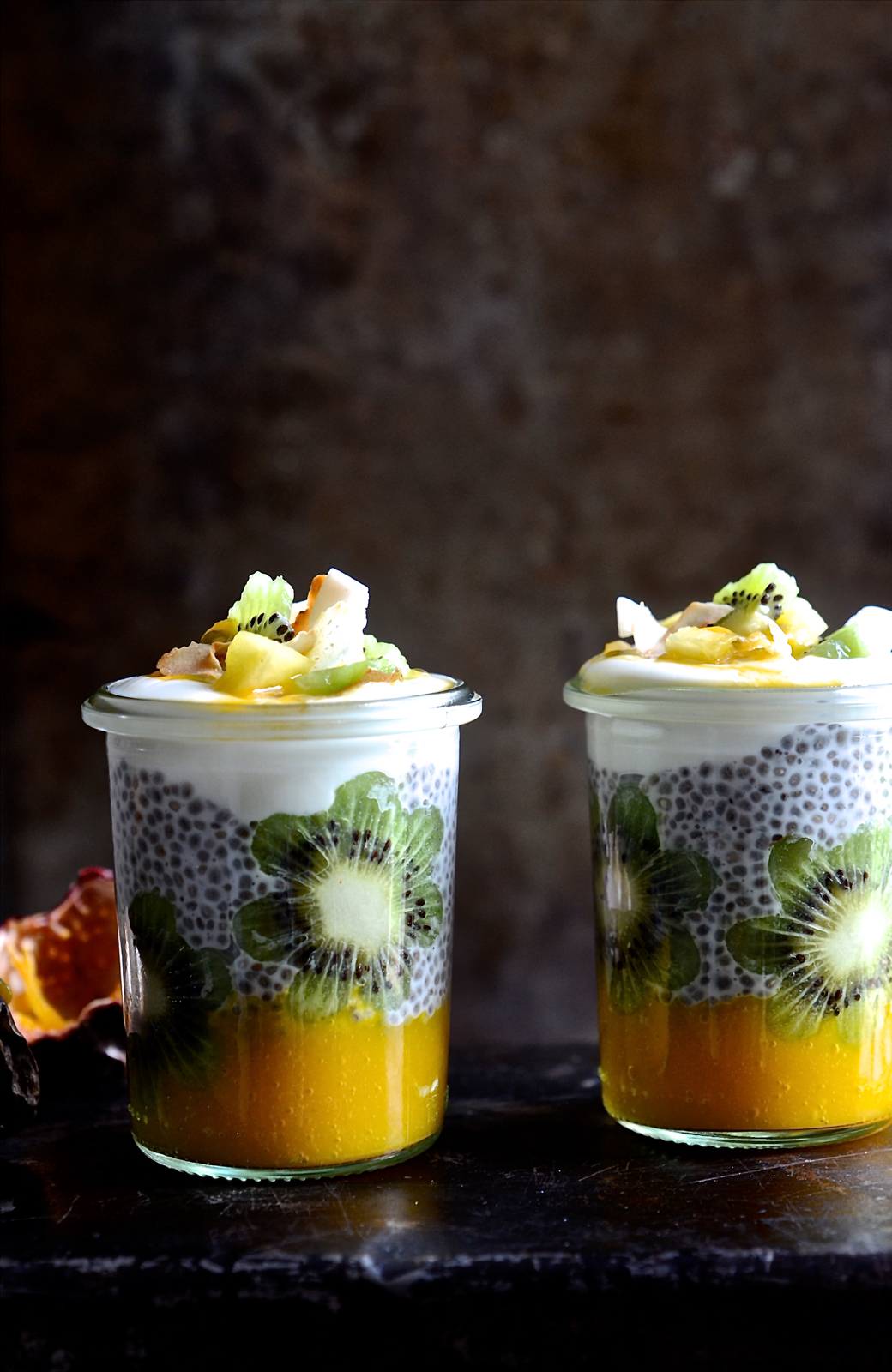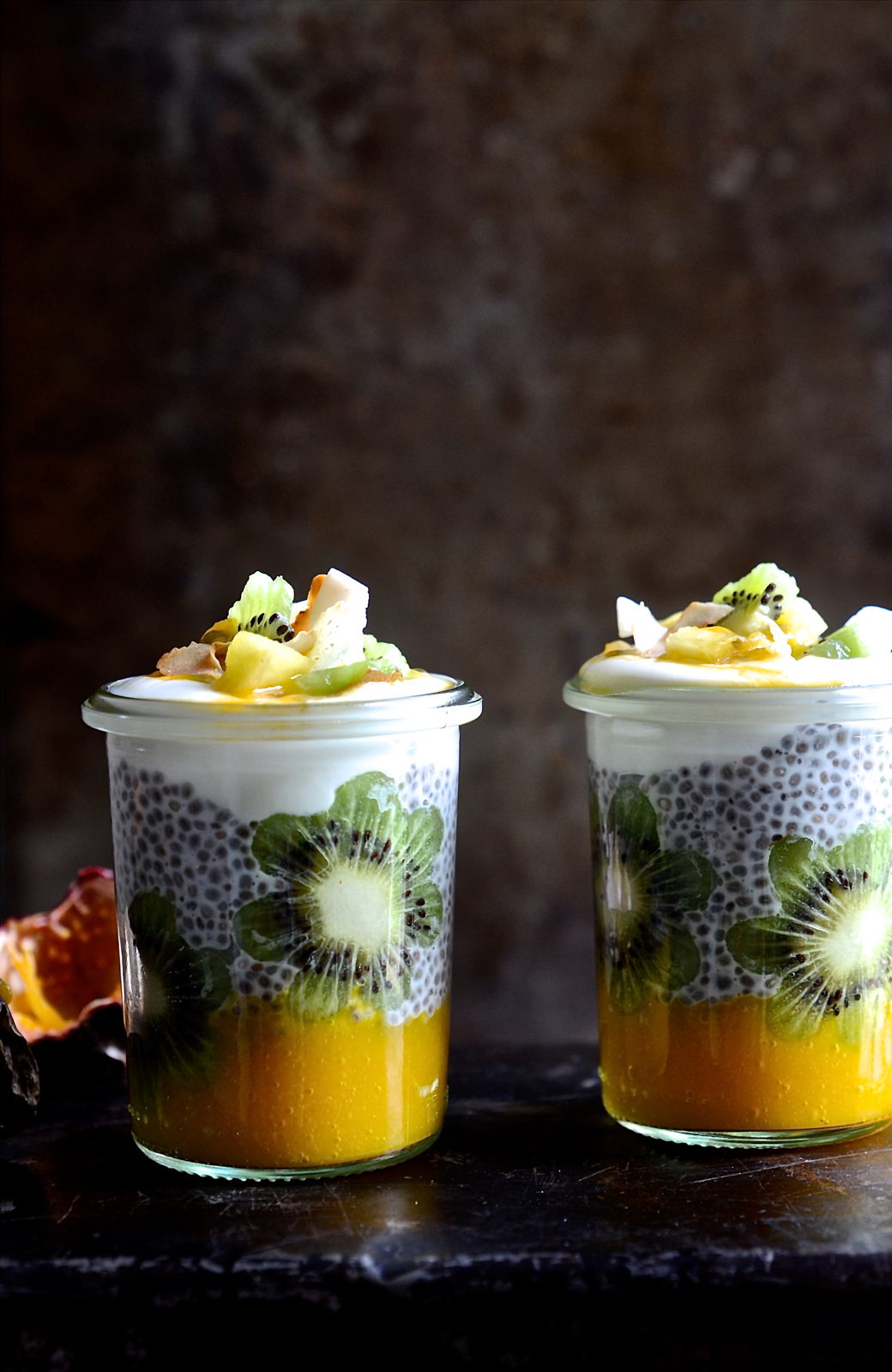 Busy mornings need energy boosting breakfasts. These flower-powered tropical chia pudding pots are bright and fresh. Pudding pots hardly sounds like breakfast but here's what you're getting. Layers of creamy chia, tangy mango coulis, Greek yoghurt and juicy kiwis.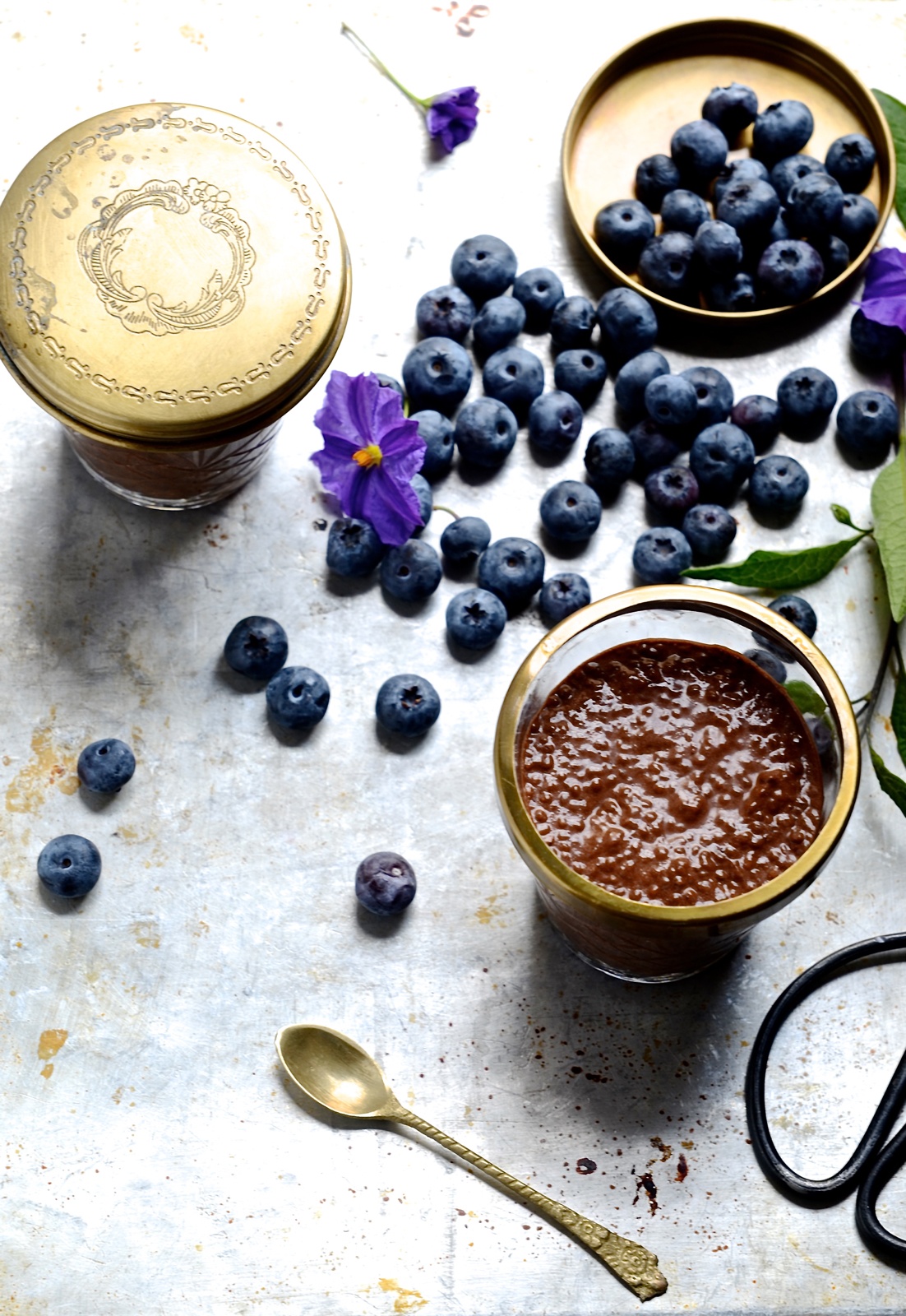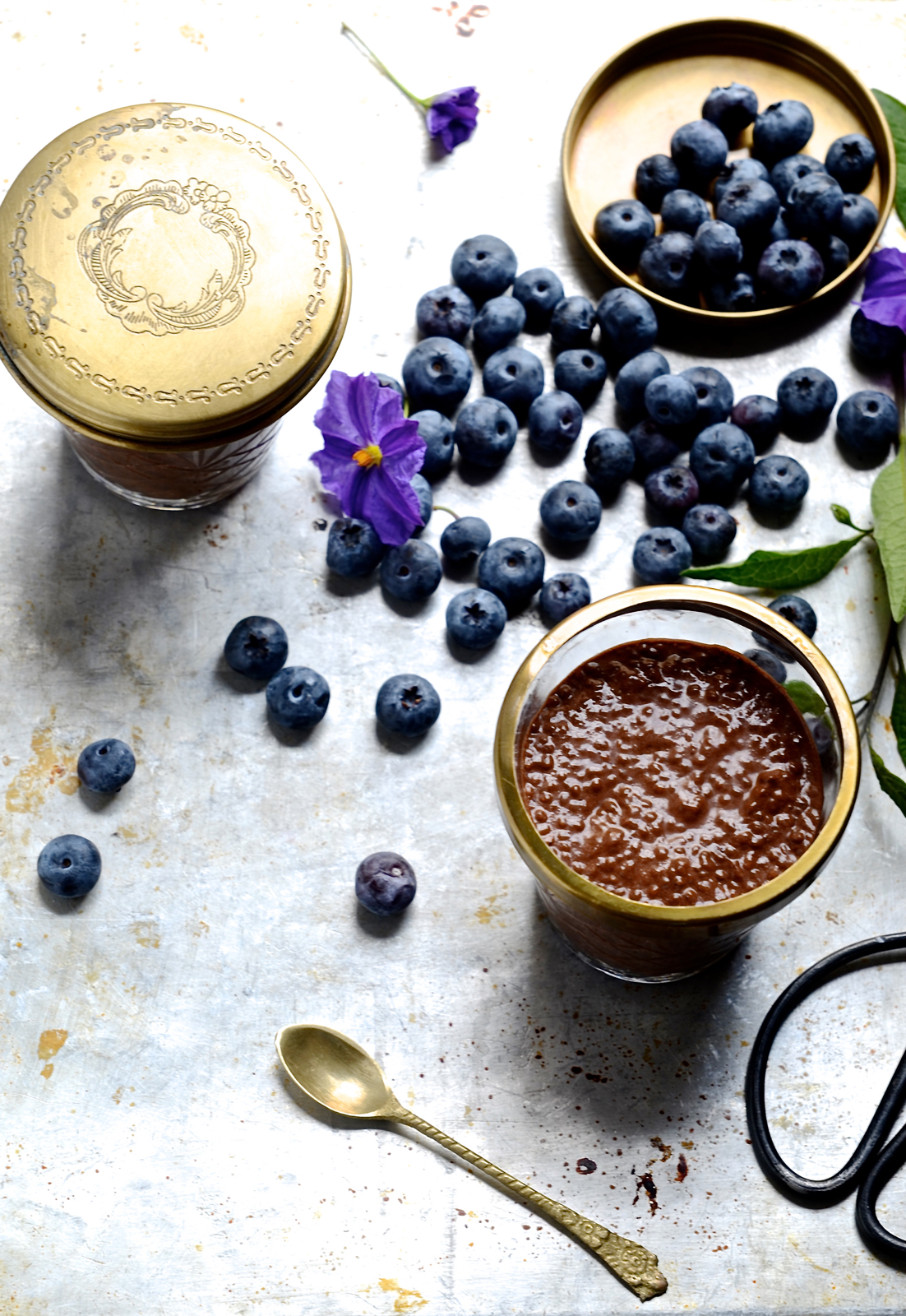 It's dessert for breakfast. I think all days should start this way. These Chocolate and cinnamon chia puddings pots are indulgently delicious. With just six ingredients, it is the quickest and healthiest start to the day.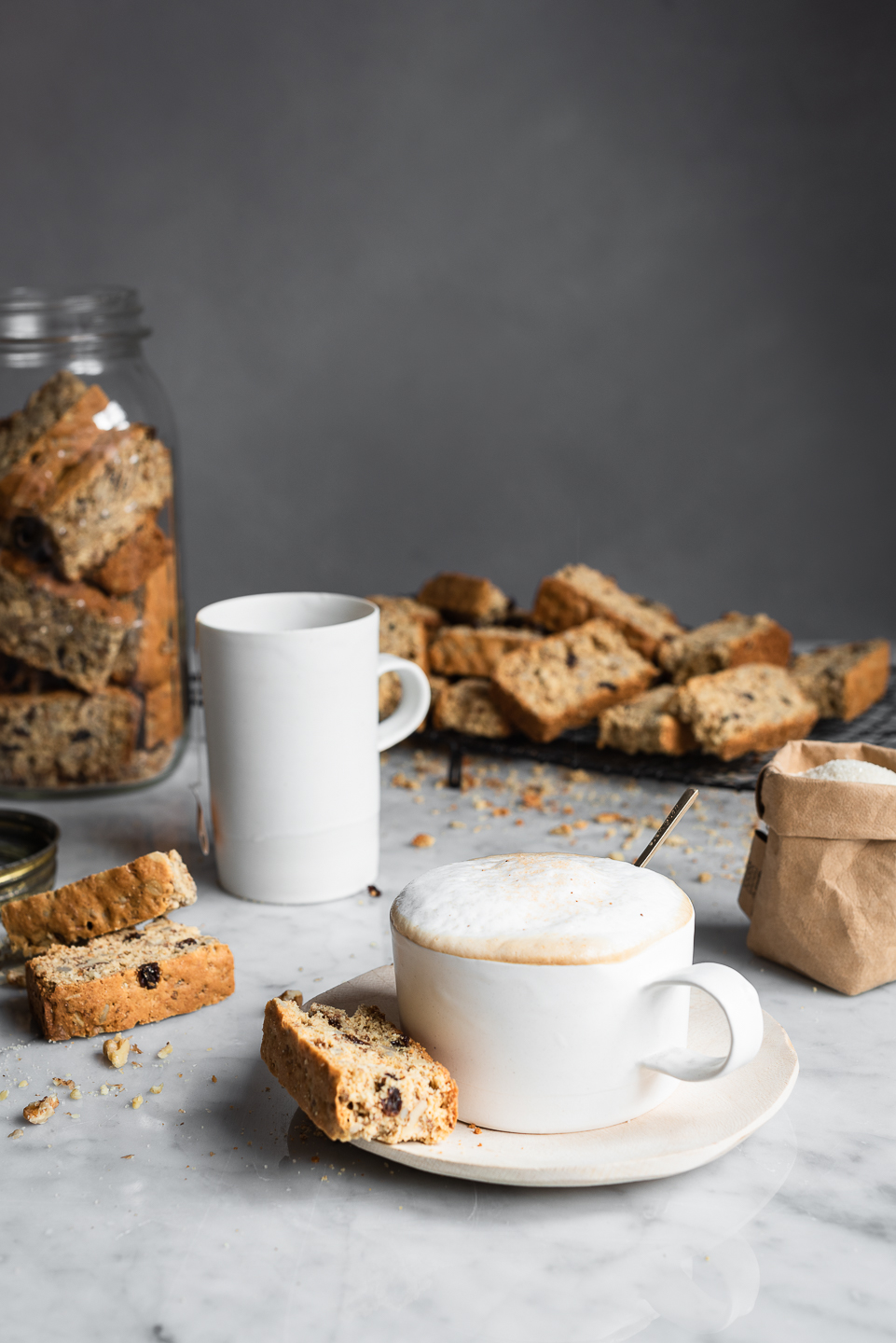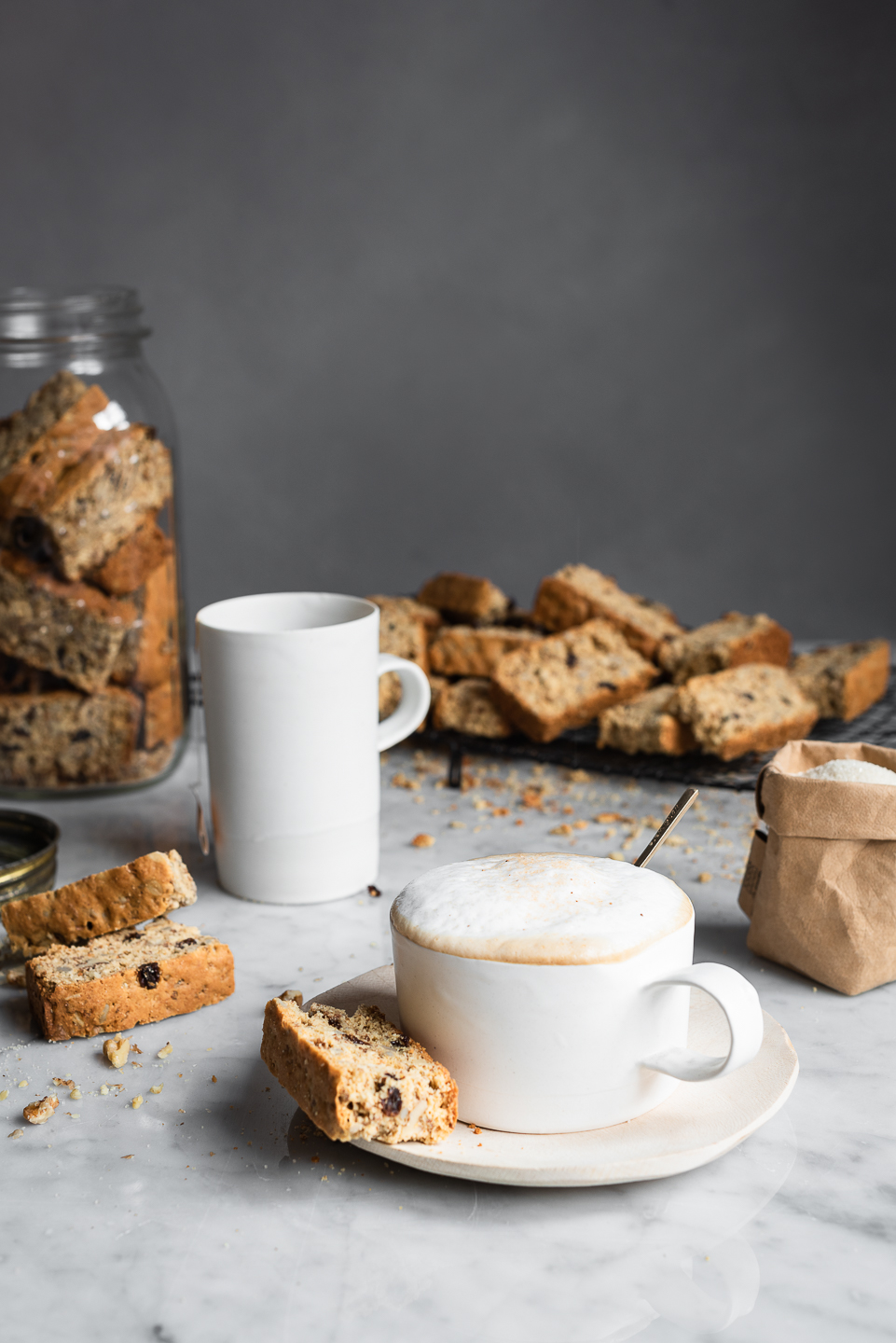 Some days I don't have time or appetite for anything but a strong coffee and South Africa's favourite dunker, rusks. Of all the rusk recipes I've made over the years, these Crunchie buttermilk rusks remain a house favourite. The recipe is featured in my cookbook, Bibby's Kitchen  – The essence of good food. It's available online here.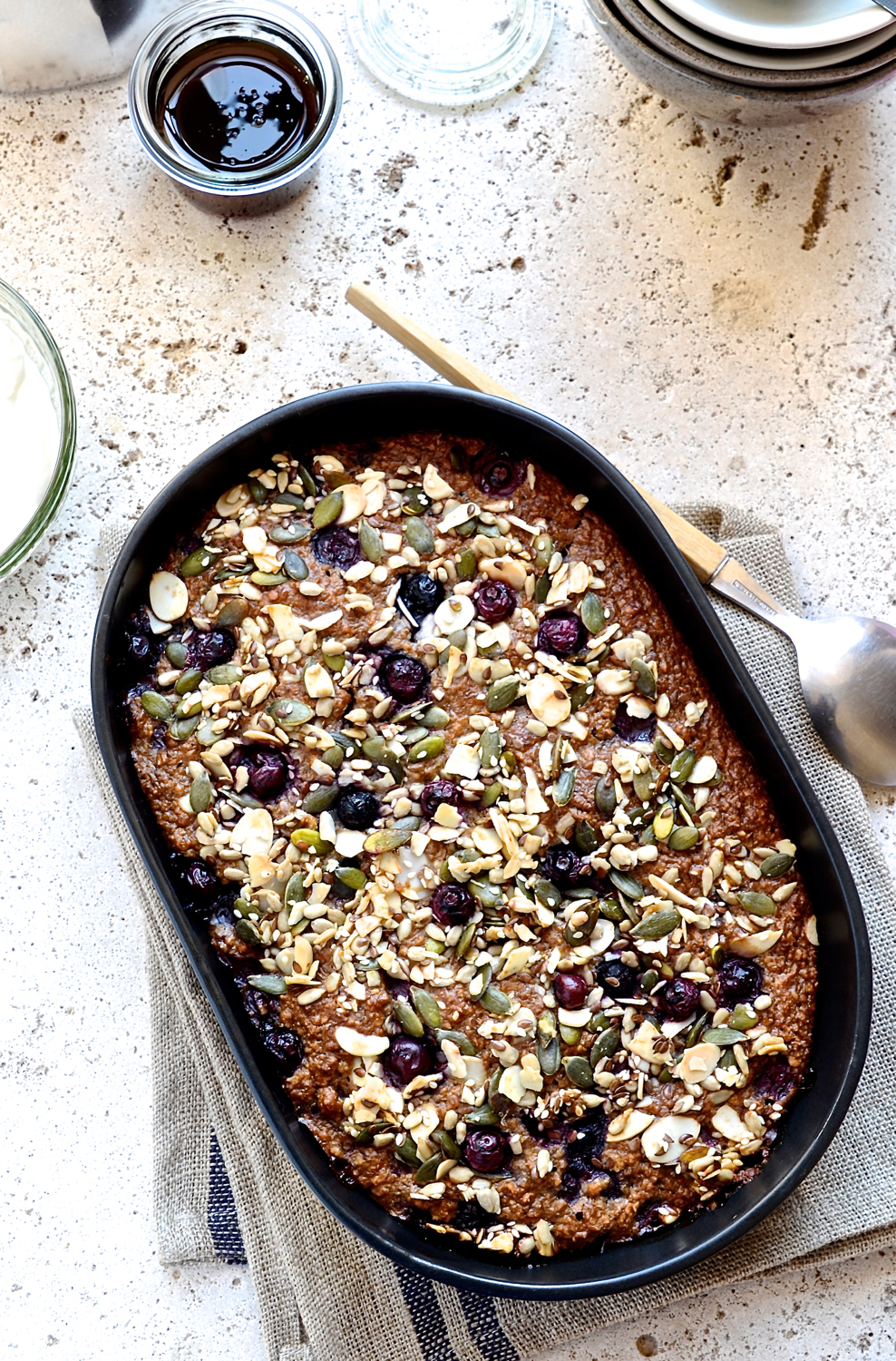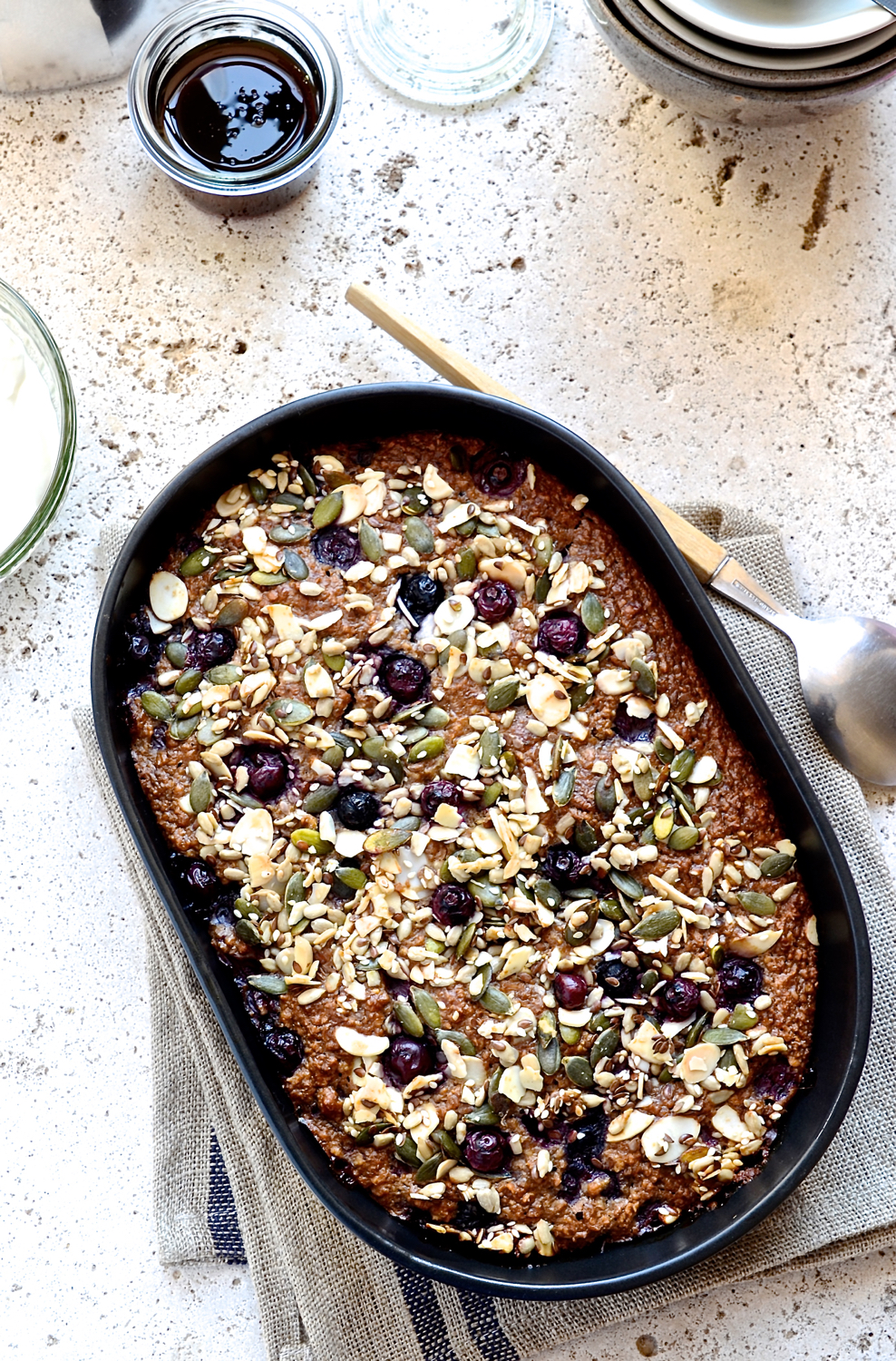 Currently, Blueberry Oatmeal bake is our favourite warm breakfast bake.  It can be prepared the night before and baked the next morning. It's like cake for breakfast, but wholesome and filling. We love it with Greek yoghurt and a drizzle of honey or maple syrup.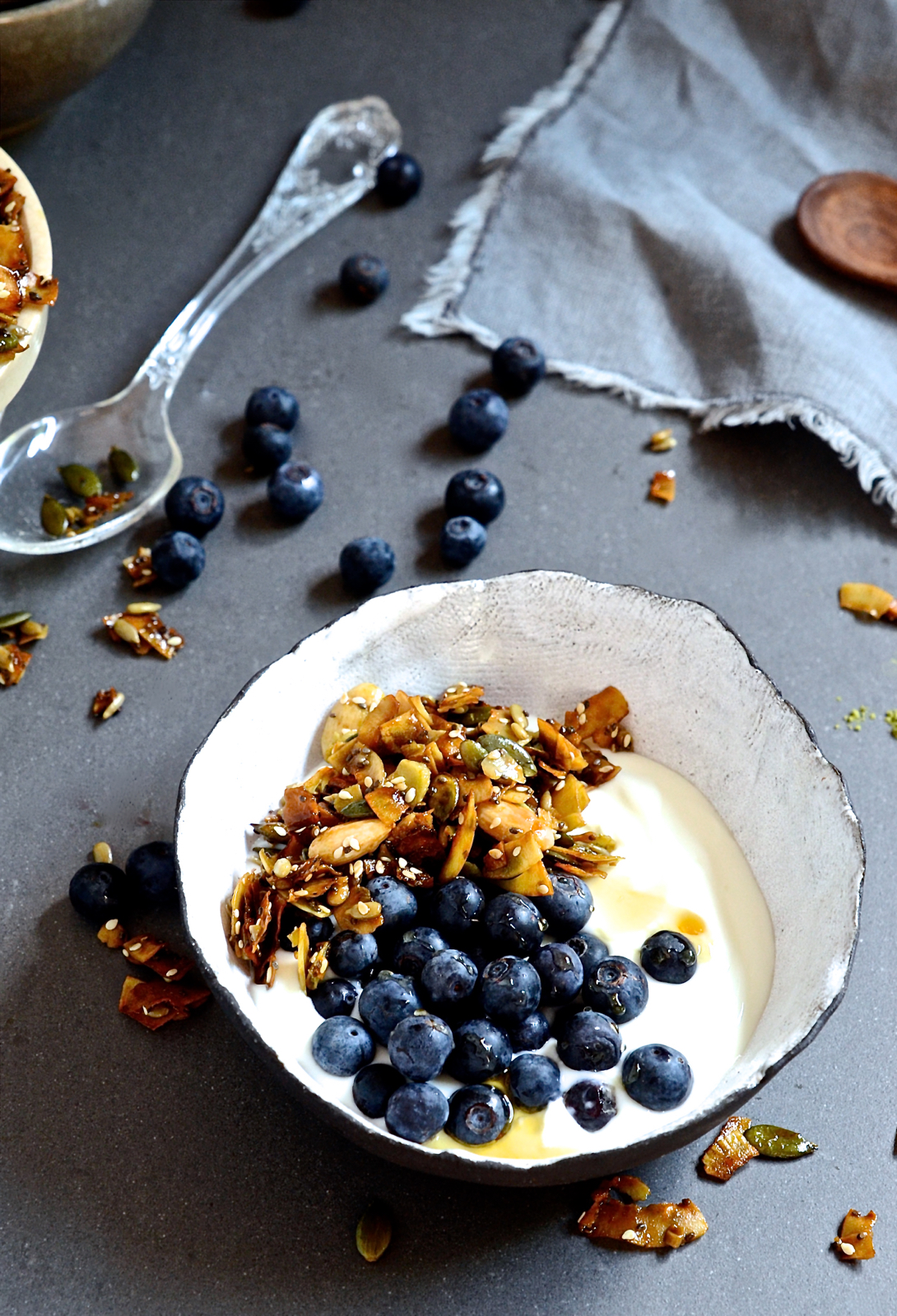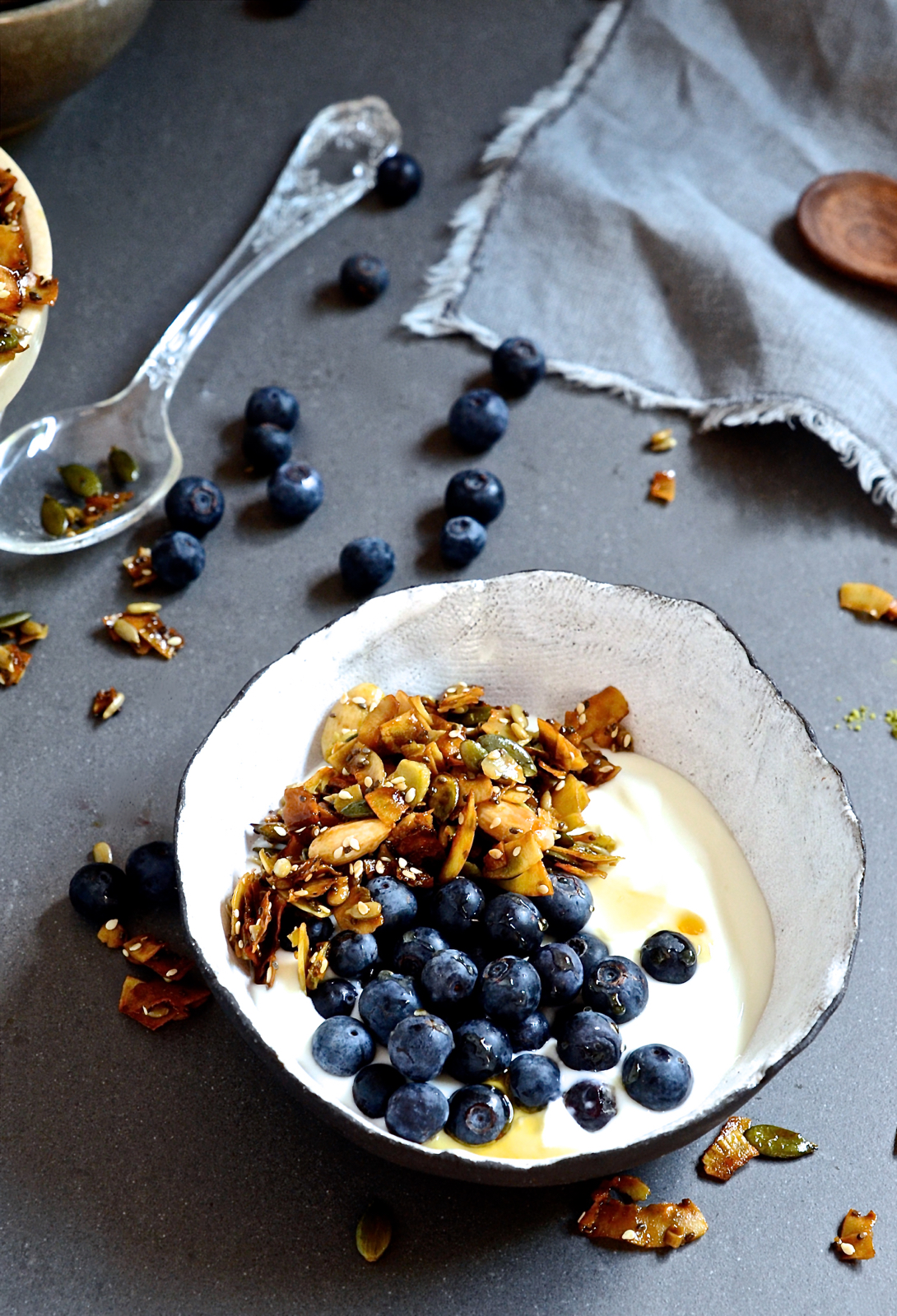 Since I made this Matcha and coconut granola, I haven't stopped snacking on it. It's addictively good. Refined sugar and gluten-free, guilt-free and Banting friendly. Whether you choose to eat it as an in-between snack, yoghurt and smoothie toppings, it's golden crunch is irresistible.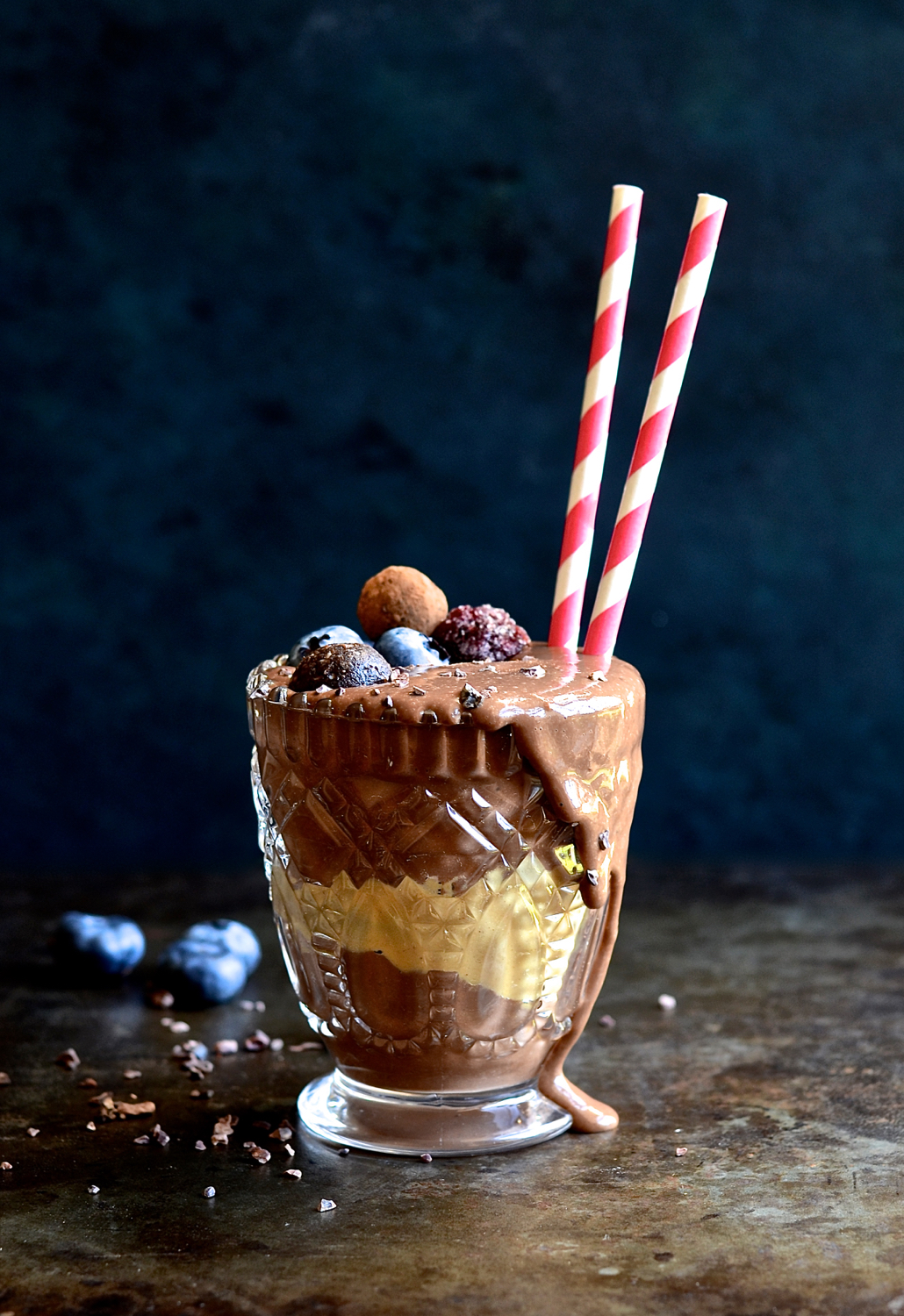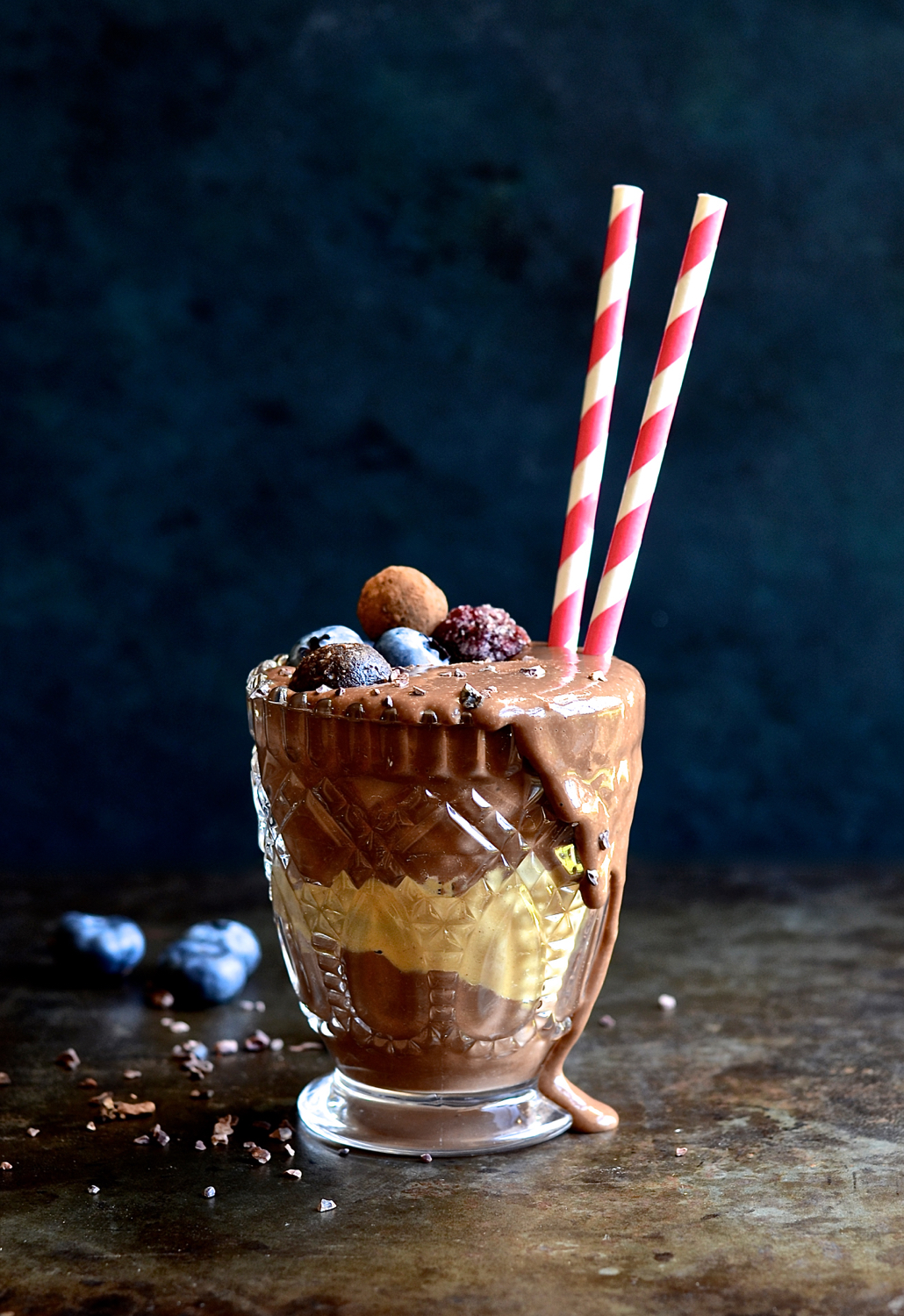 My ideal pick-me-up breakfast includes coffee, chocolate and nut butter. Turns out, this Peanut Butter Chocolate Smoothie has all three. For mornings when you need a boost, this easy chocolate smoothie will happily stand in the gap.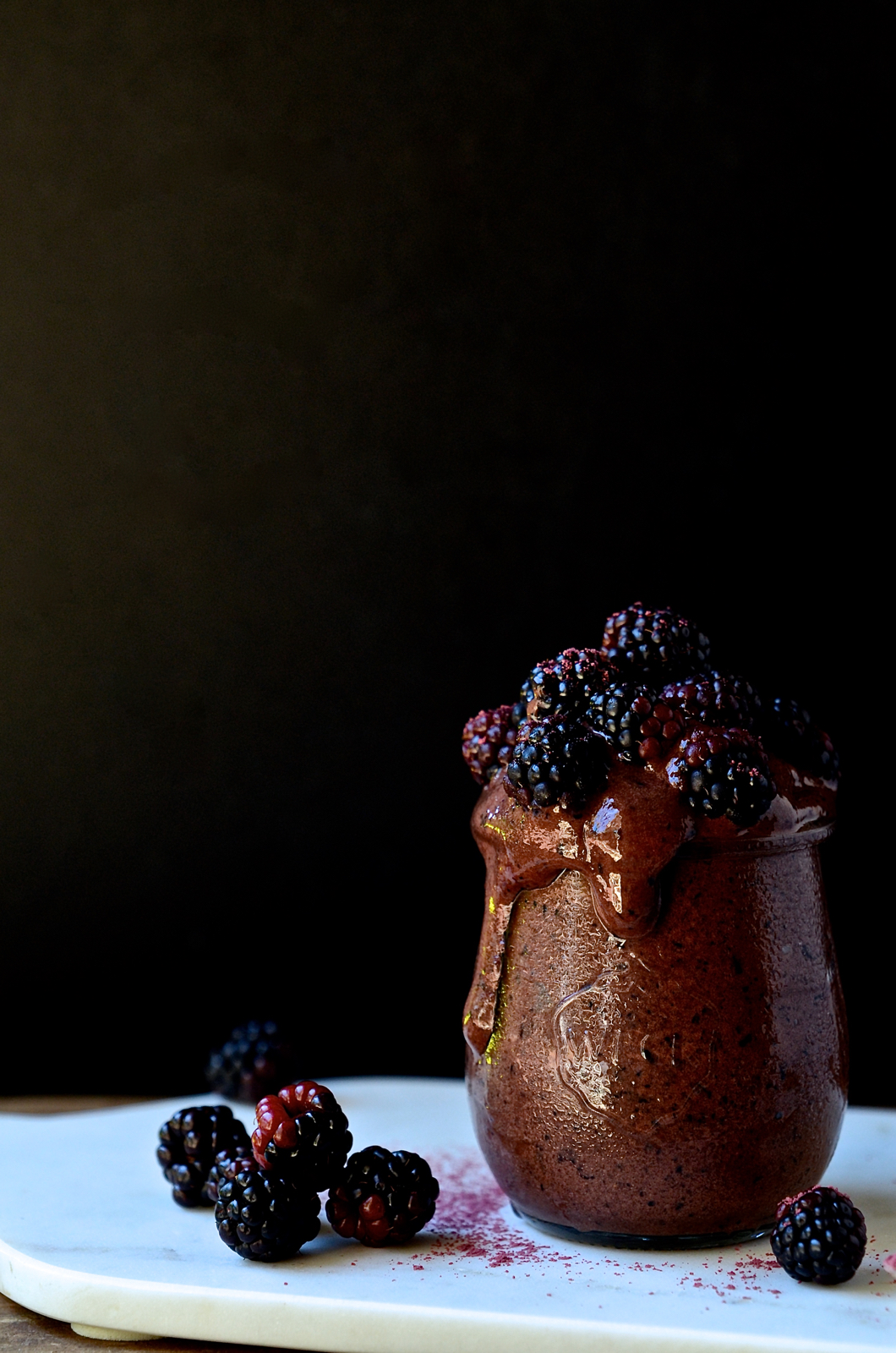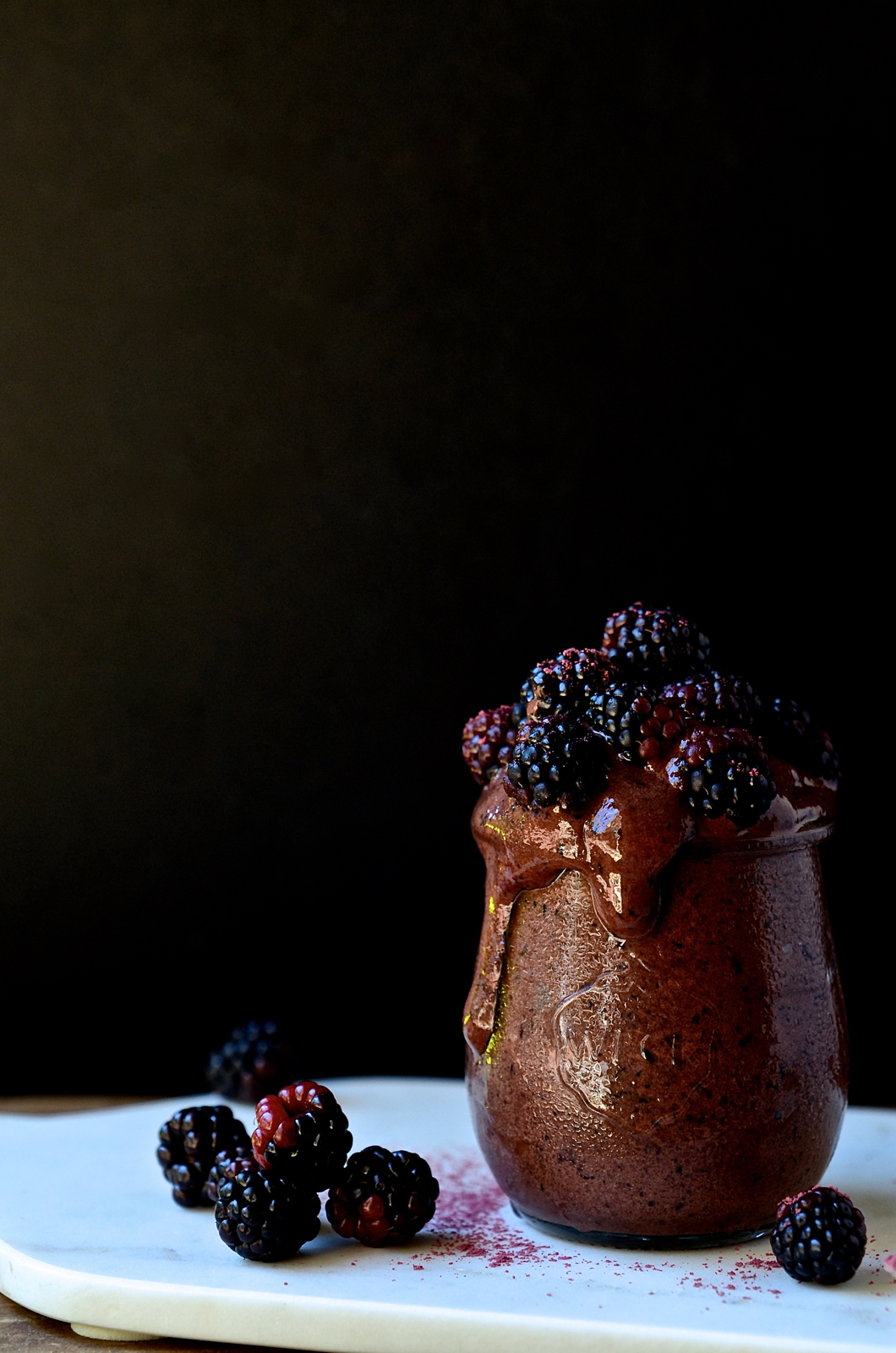 When I need an easy breakfast for hot summer days that's light and fruity, I make these decadent Chocolate and blueberry smoothie pots. Made with frozen bananas and blueberries they blur the line between dessert and breakfast.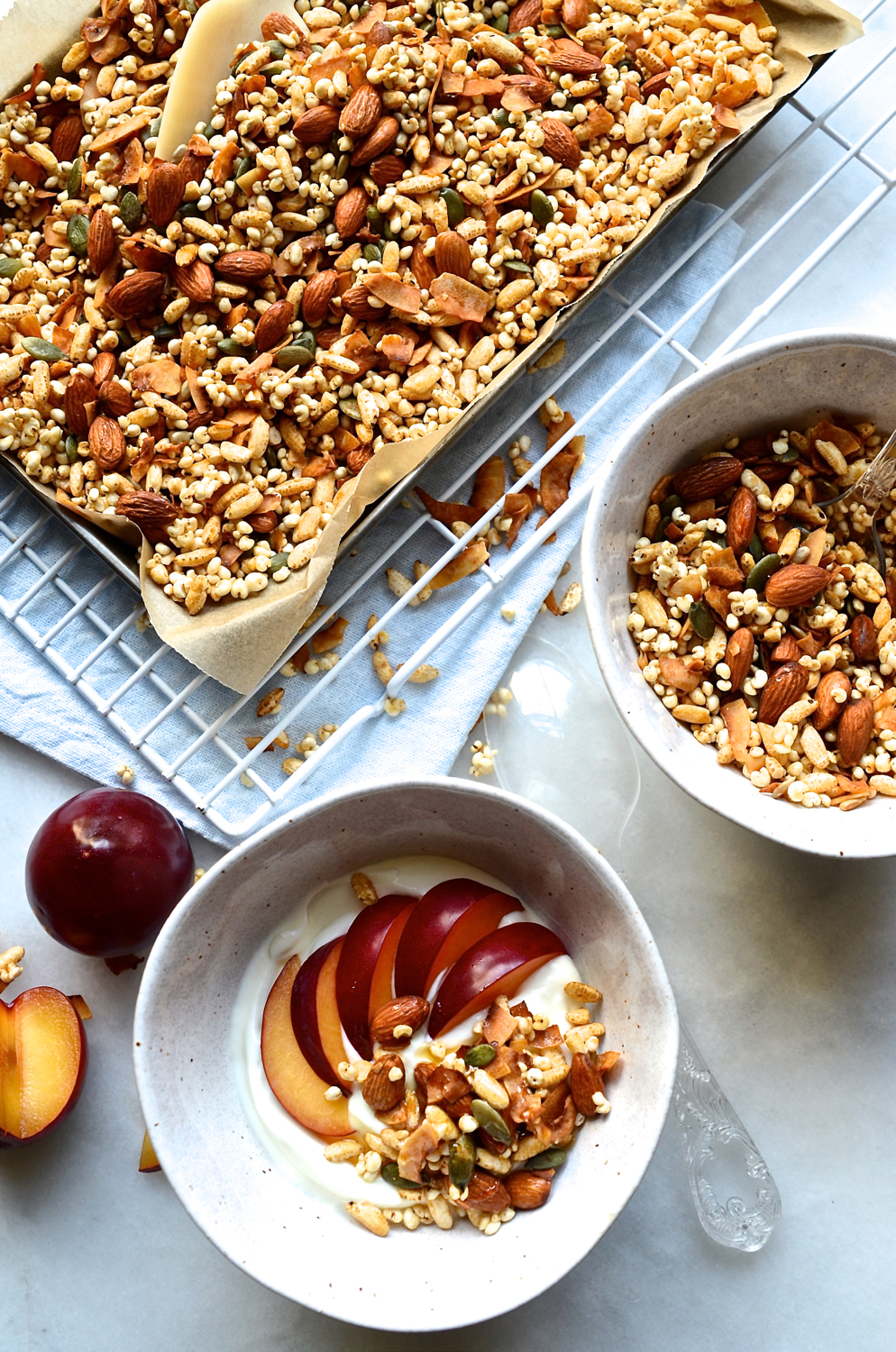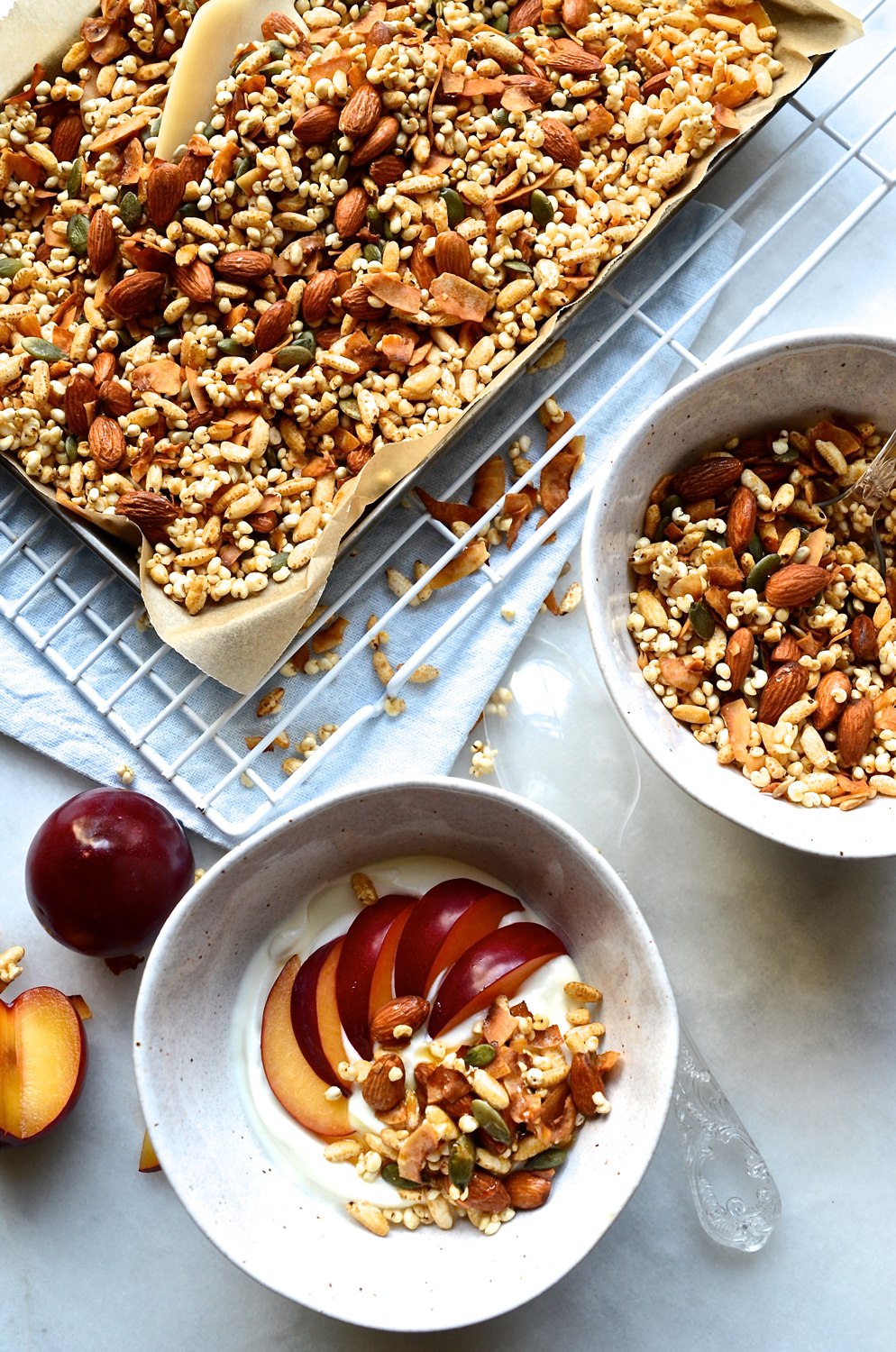 Addictively good Gluten-free puffed rice honey granola with almonds, millet and shaved coconut. Served with Greek yoghurt and sweet red plums, this breakfast bowl is a packed with everything you need to start the day.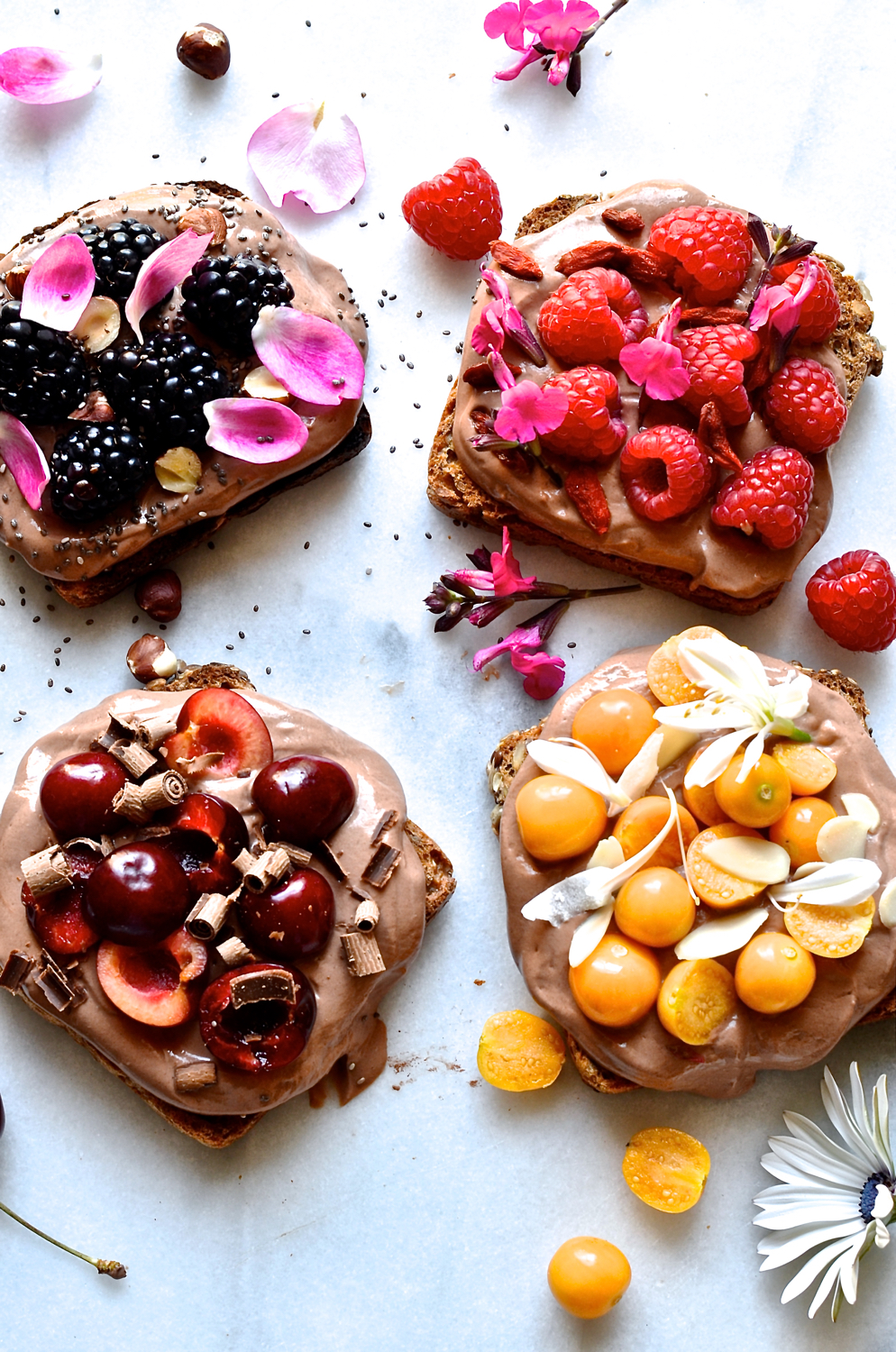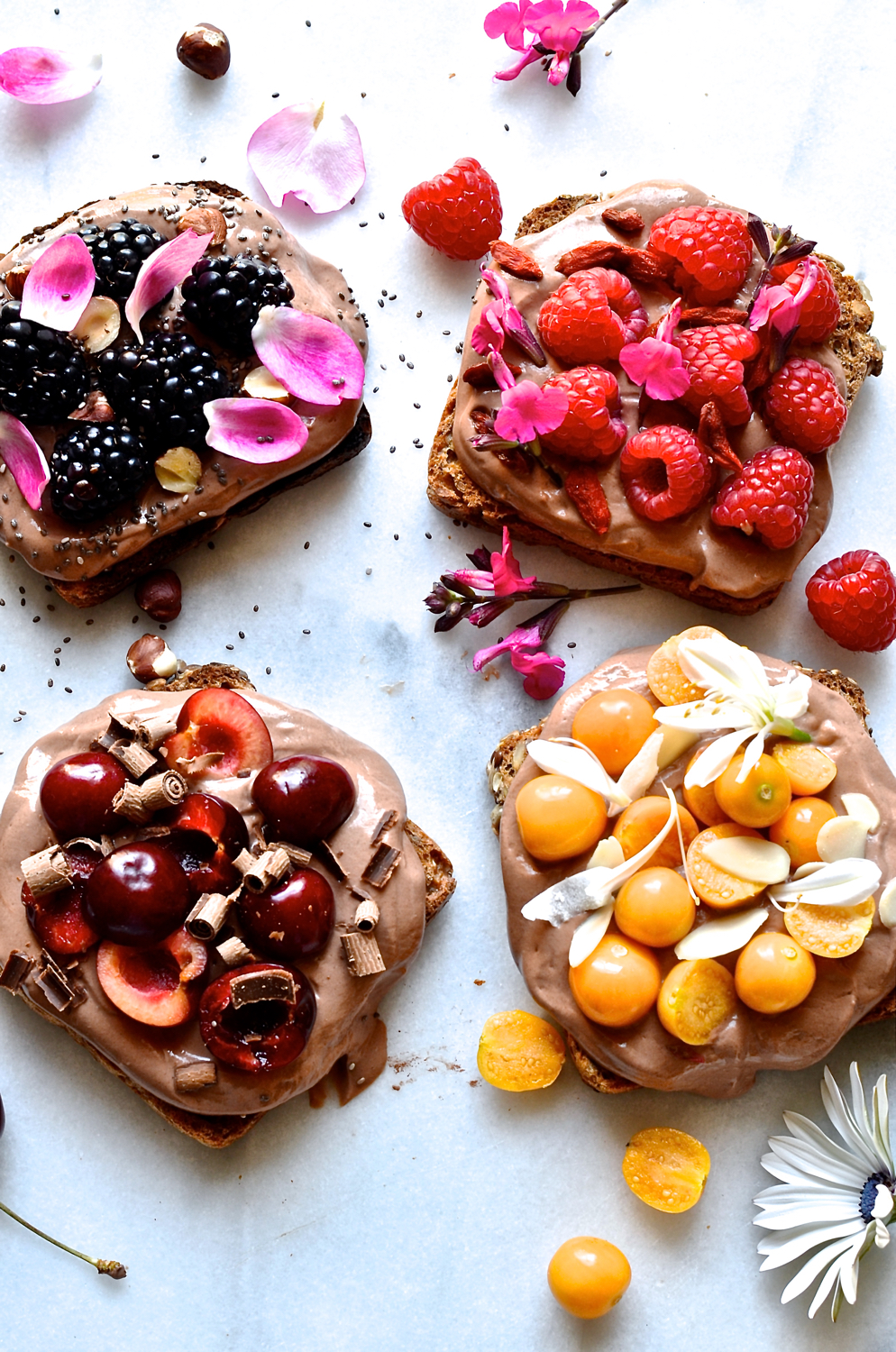 After an indulgent season holiday treats, we'll keeping it light, fresh and easy starting with these sweet toppings for toast. It's healthy happy food that are as lovely to look at as they are to eat.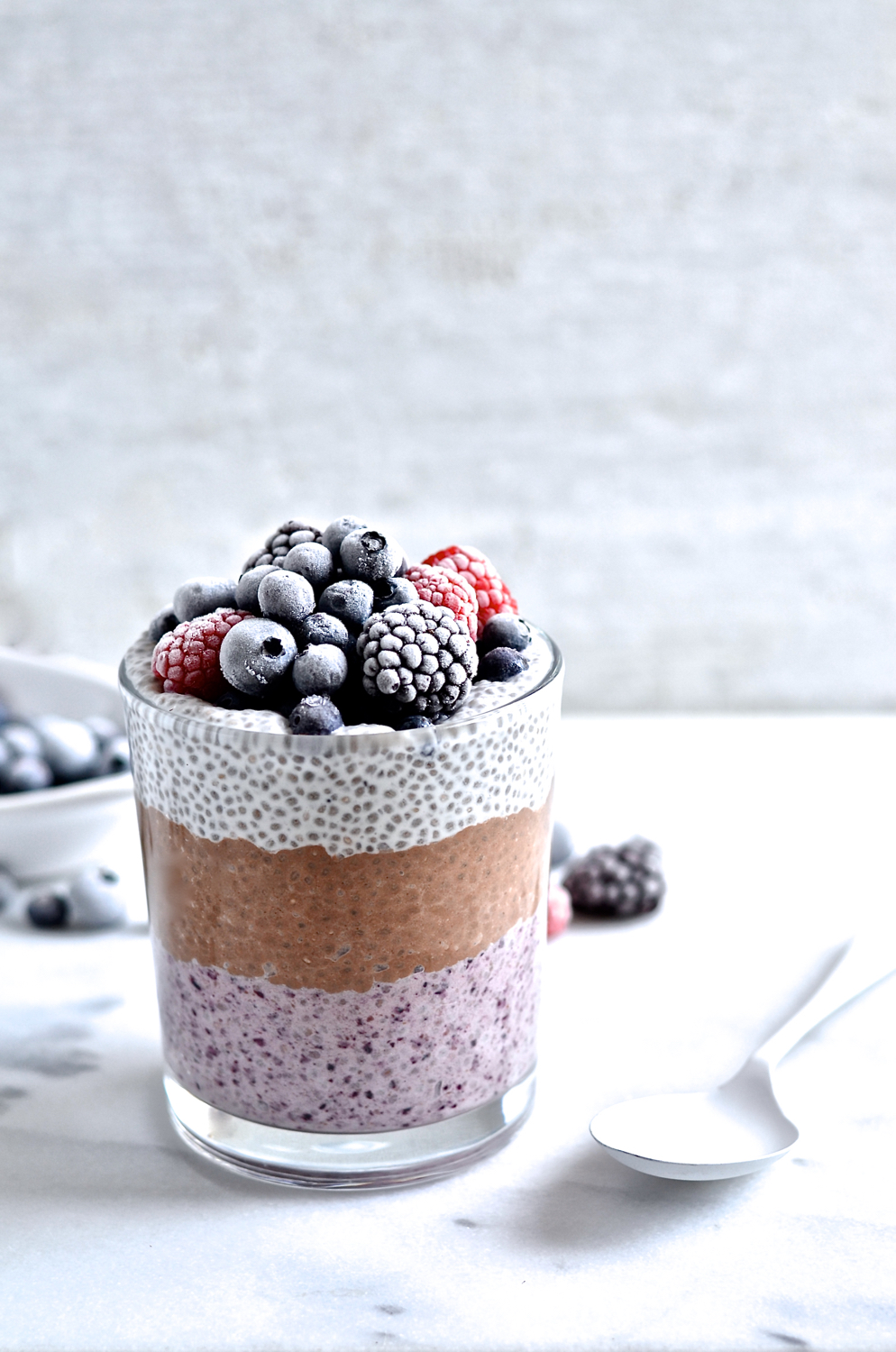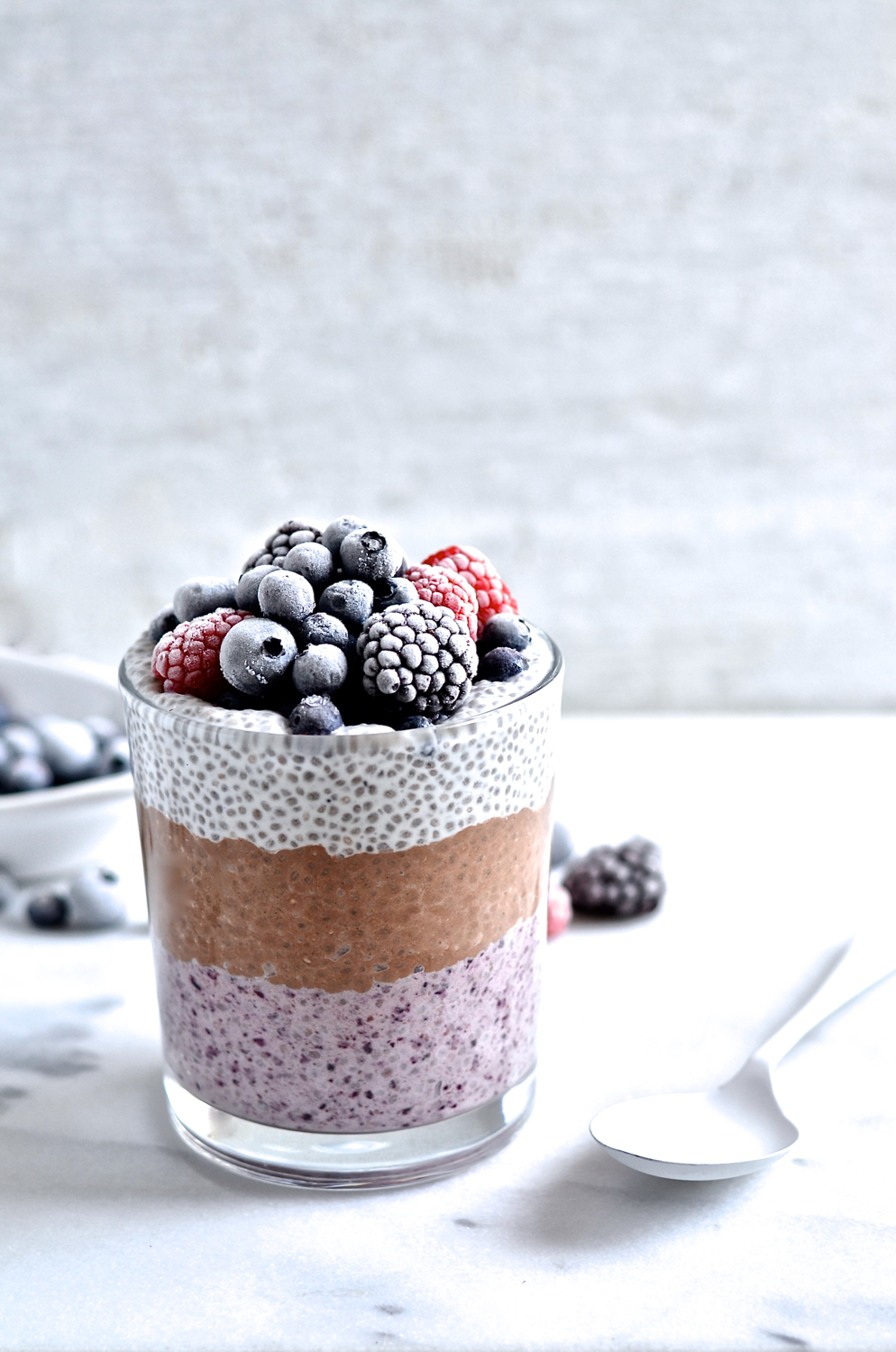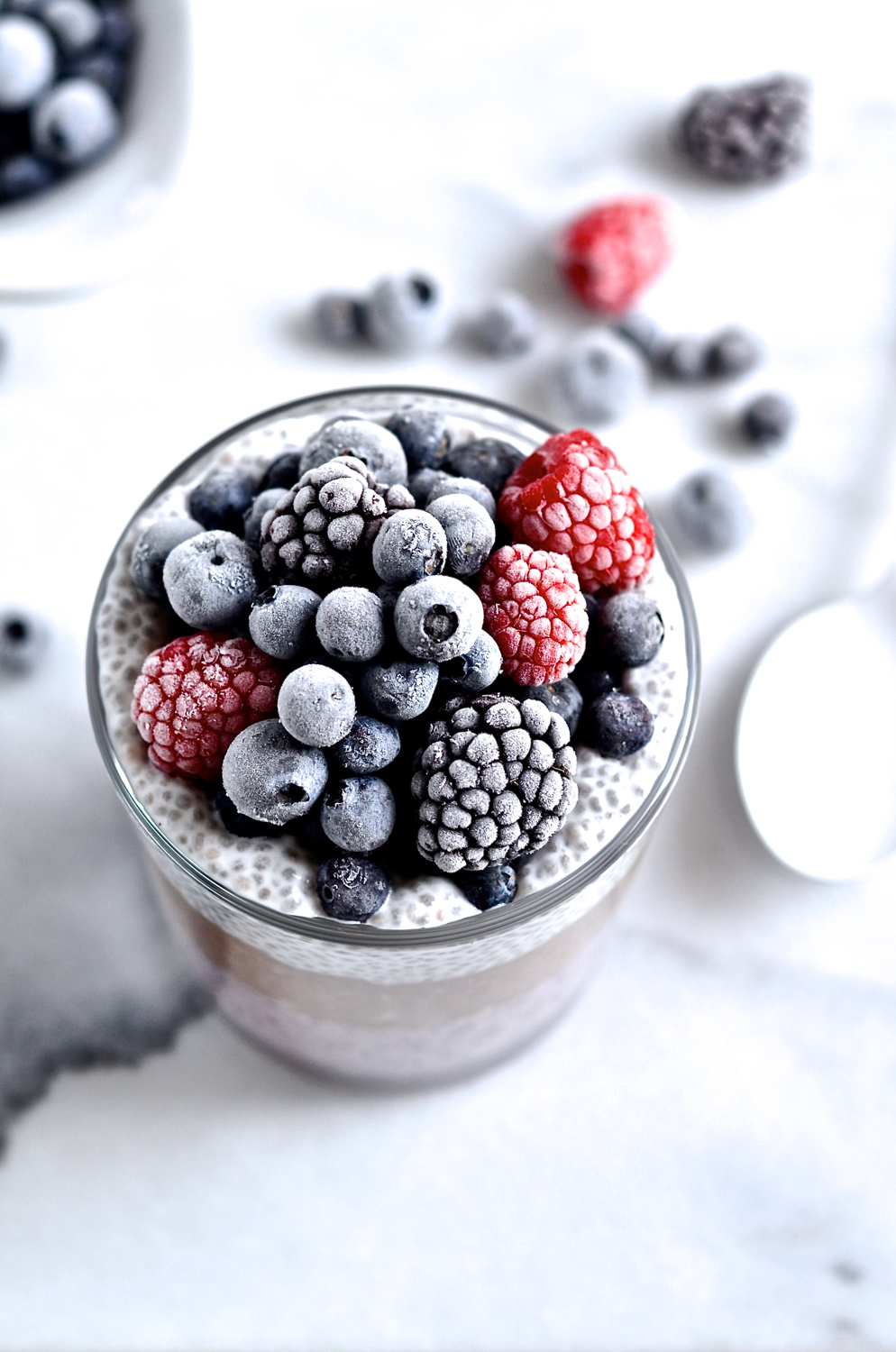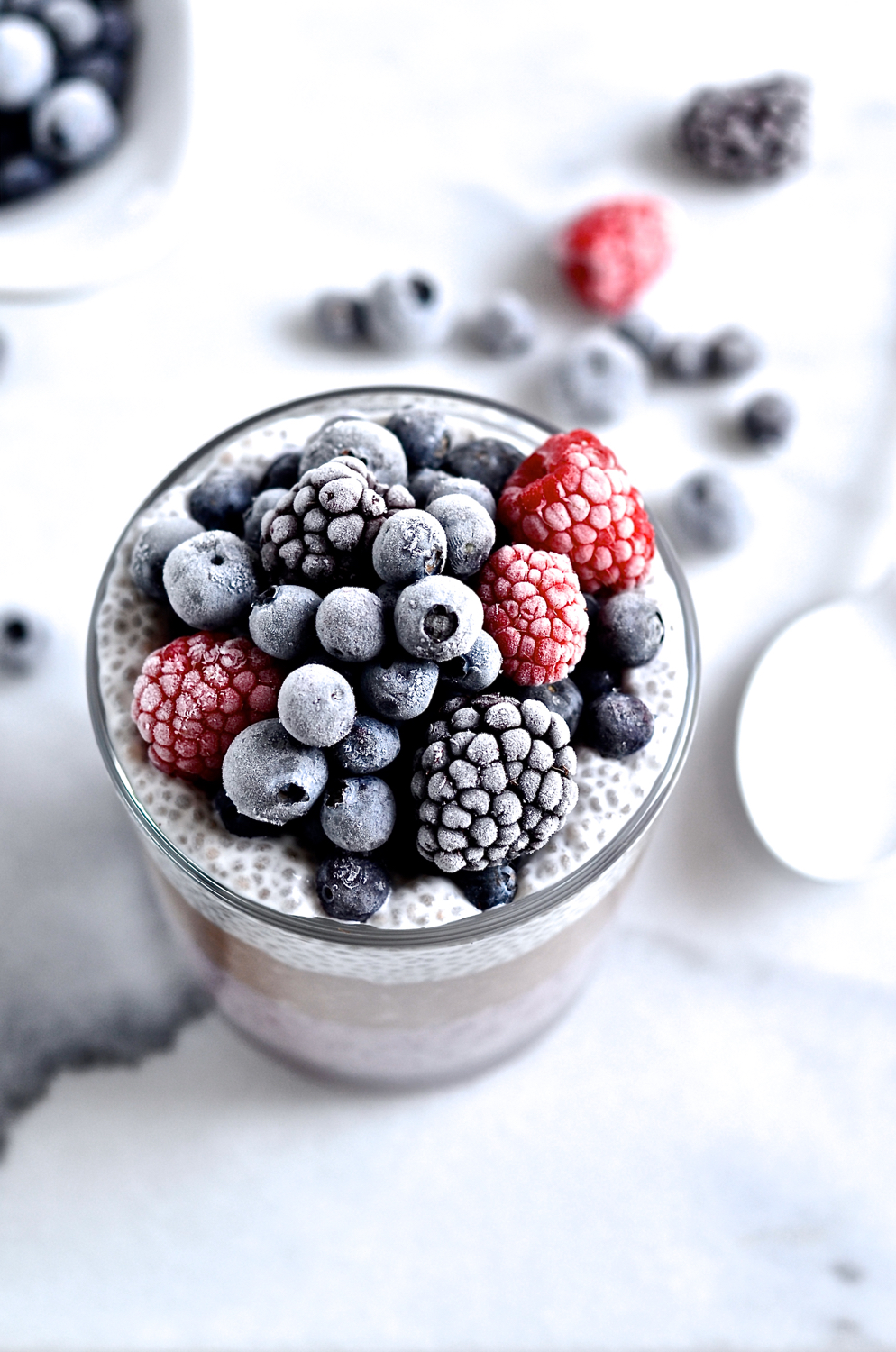 Growing up, my favourite ice cream flavour was Neapolitan. Made popular by ice cream makers in Paris, this multi-coloured frozen dessert was moulded into blocks and served in slices.  After an extended separation due to excess, I thought it time to revisit my childhood love with these Neapolitan chia berry puddings.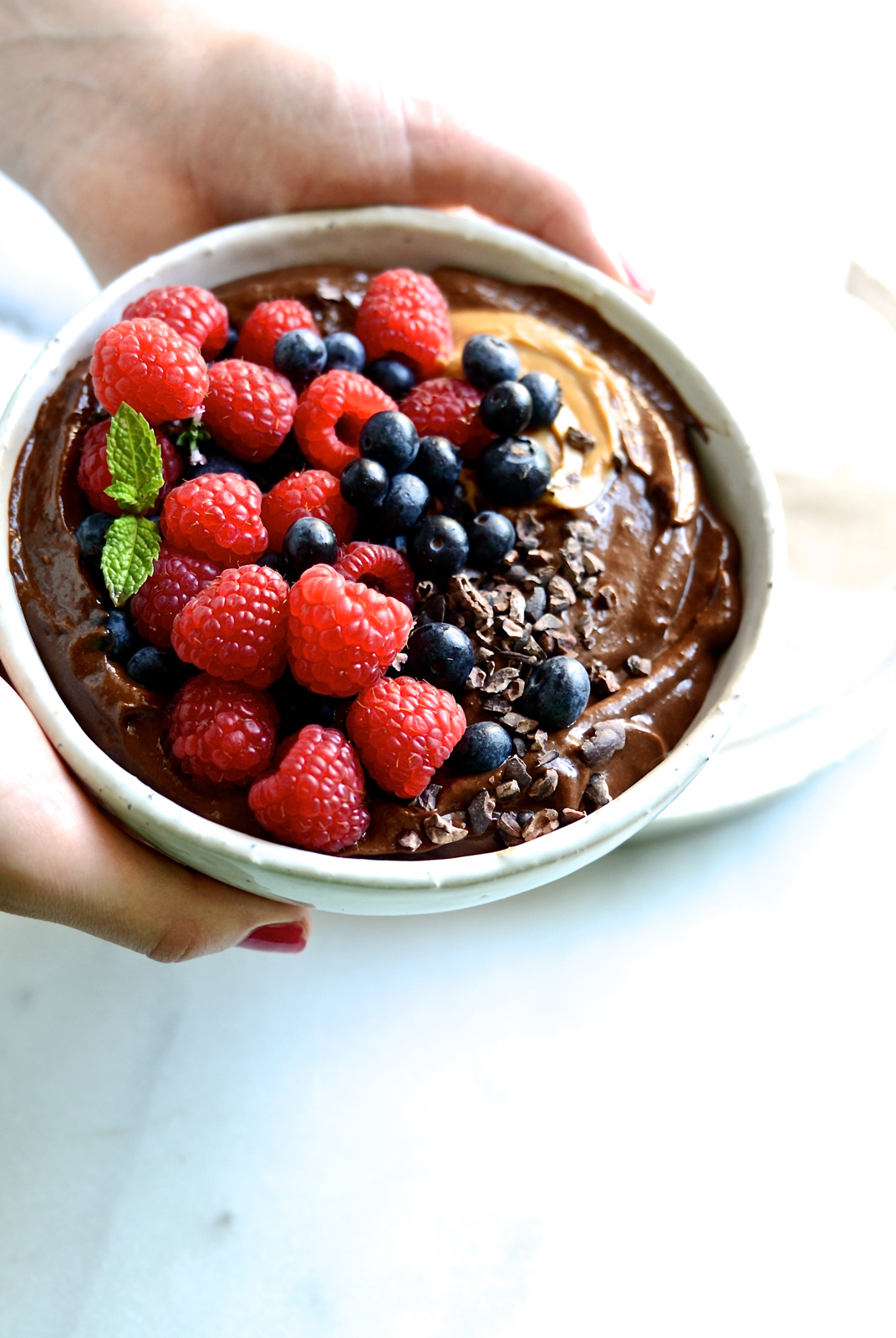 Bowl food has taken the world by storm. From breakfast bowls to nourishing buddha bowls, this trendy new way of eating has Instagram flooded with curated masterpieces. Deciding whether Avocado chocolate breakfast mousse is best suited for early mornings or an after dinner dessert, is your call. It easily rivals a good chocolate mousse.