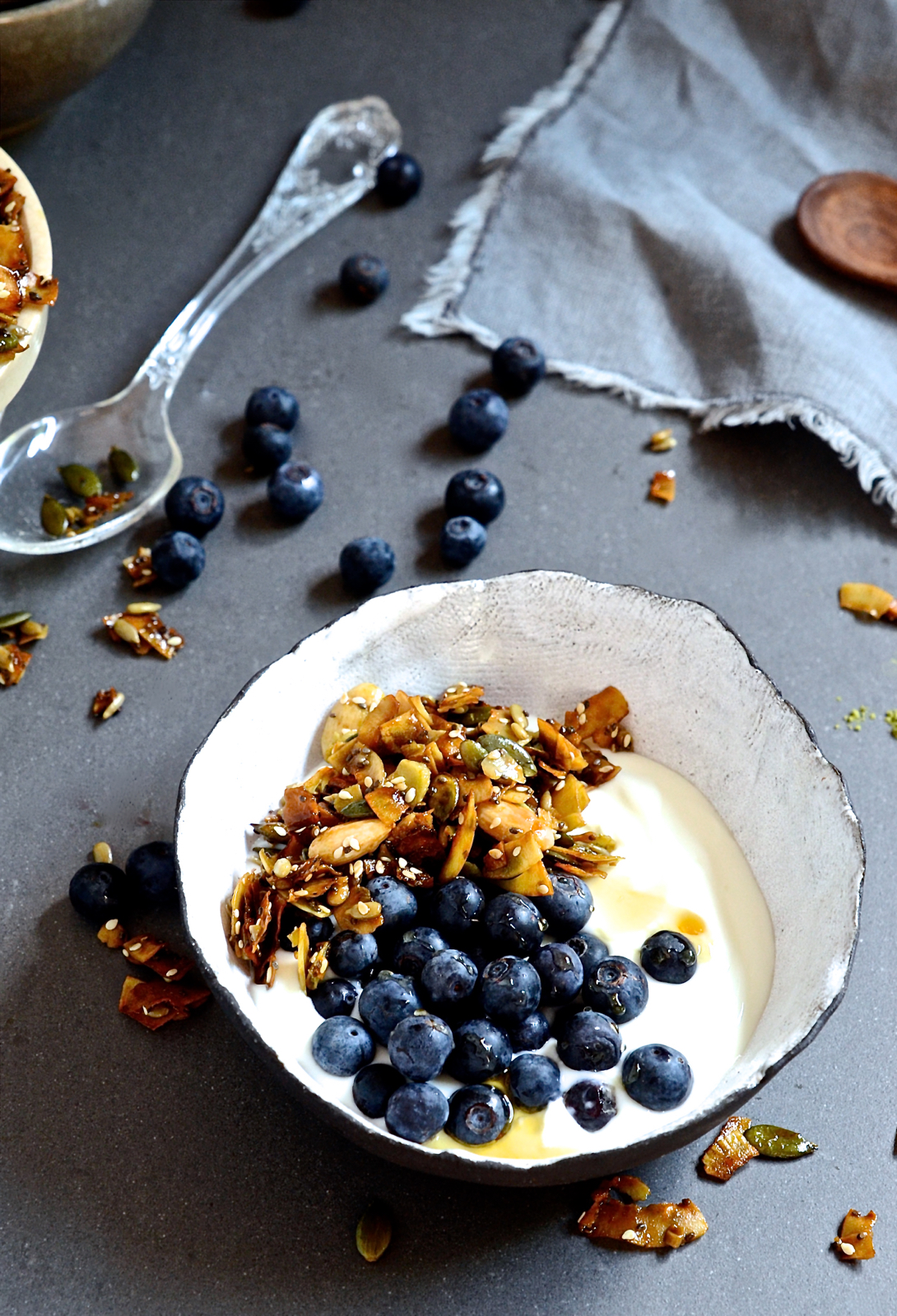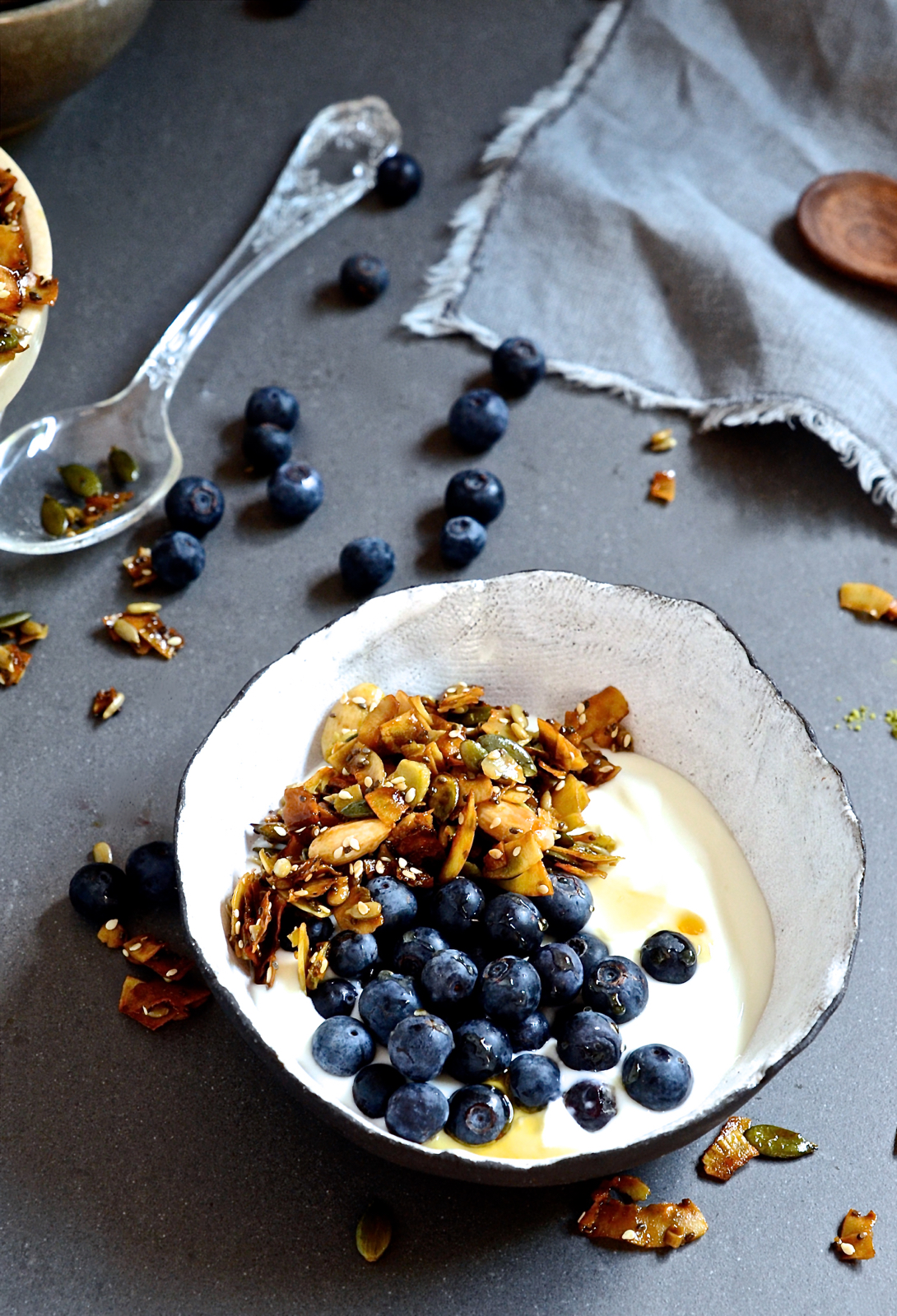 Since I made this Matcha and coconut granola, I haven't stopped snacking on it. It's addictively good. Refined sugar and gluten-free, guilt-free and Banting friendly. Whether you choose to eat it by the handful as an in-between snack or as a topping for yoghurt or smoothies, it's golden crunch is irresistible.
Matcha tea has super-powers. For an in depth look at matcha's long list of credentials, Food 24 delivers the scoop Here. This pistachio-hued tea doesn't come cheap but then neither does botox or inner calm, so be prepared to dig a little deeper than usual for a pot of green fix. You can drink it as you would any herbal tea or use it in baked goods and smoothies.
Granola usually contains rolled oats and perhaps some or other sort of grain. Today's recipe is a gluten-free, nutty version. Blended into smoothies, lattes or this Matcha Chia Pudding, green tea also makes a great addition to cakes, muffins and bliss balls.
The colour is rather impressive but tends to fade when baked. Still, we know it's in there and that's all that matters. I'm loving these crunchy golden clusters. I've filed the recipe under convenient and nutritious snack food, breakfast and toppings for toast.
Matcha and coconut granola
3 cups coconut flakes tablespoons
30ml (2 tablespoons) chia seeds
45ml (3 tablespoons) sesame seeds
1/3 cup pumpkin seeds
50g (1/2 cup) raw pecan nuts
1/2 cup raw almonds
For the matcha syrup
2 tablespoons coconut oil
3-4 tablespoons honey, depending on sweetness preferred
pinch of salt
1 1/2 teaspoons matcha green tea powder
Preheat the oven to 160º C. Line a baking tray with parchment paper or foil. Place all the dry ingredients in a large bowl and mix to combine.
For the matcha syrup, place all the ingredients in heat-proof bowl in the microwave for about 40 seconds . Stir to combine until smooth. Pour the matcha syrup over the coconut mixture and work through by hand to ensure the coconut flakes are well coated.
Transfer the mixture to the baking sheet and spread out evenly. Bake for about 20-25 minutes, turning over two or three times during the cooking time to prevent burning. The granola should be a deep, golden brown.
Allow to cool completely on the tray before storing in an airtight container.
Cook's Note : Matcha is available at The Tea Merchant or order on line.
Favourite granola recipes on the blog:
Everyday nut and honey granola
Gluten-free puffed rice honey granola