Gluten-free puffed rice honey granola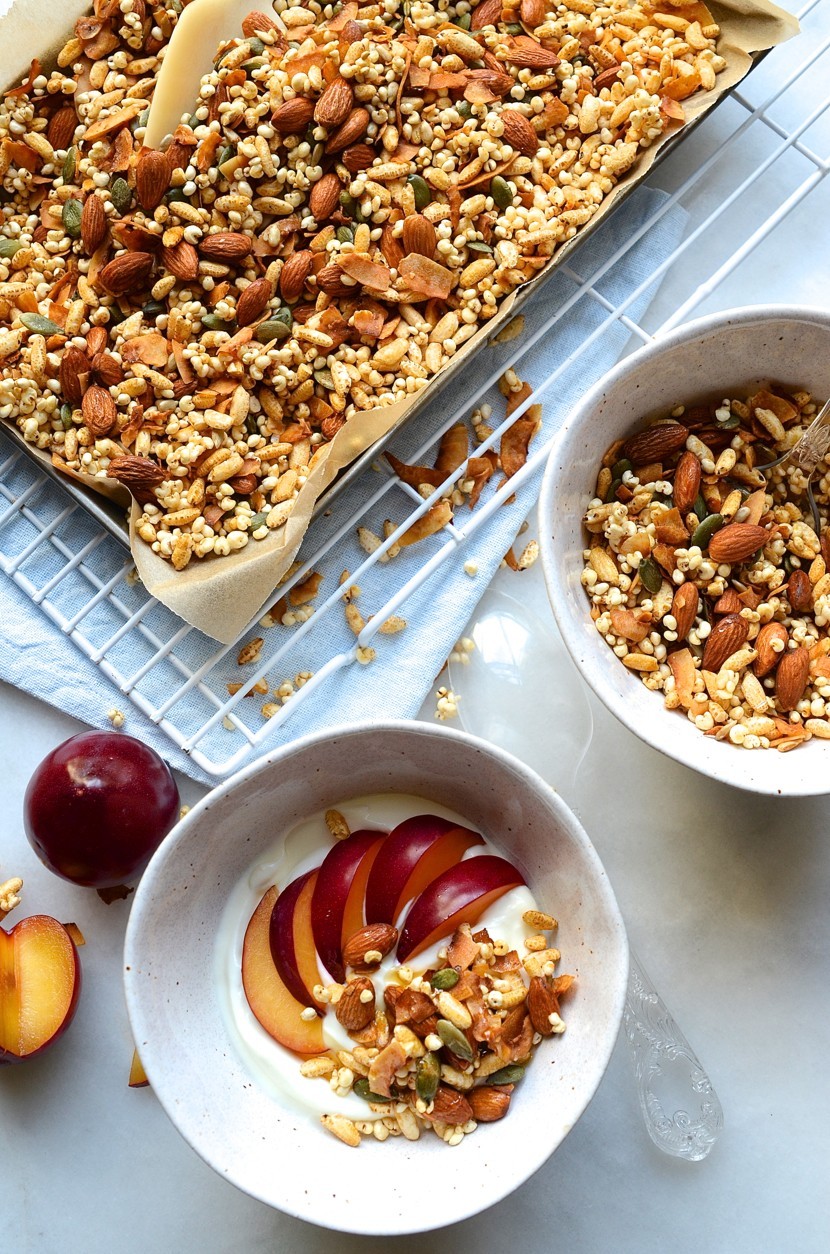 A completely addictive Gluten-free puffed rice honey granola with almonds, millet and shaved coconut. Served with Greek yoghurt and sweet red plums, this breakfast bowl is a packed with everything you need to kick start a good day.
As a food blogger and recipe developer, I always have notebooks on hand to scribble down ideas and recipes. Most of these scrapbooks have at least several granola in one form or another. This however, is the first time I've experimented with millet. The results were so good it's become a regular in my kitchen. It makes excellent snack food too.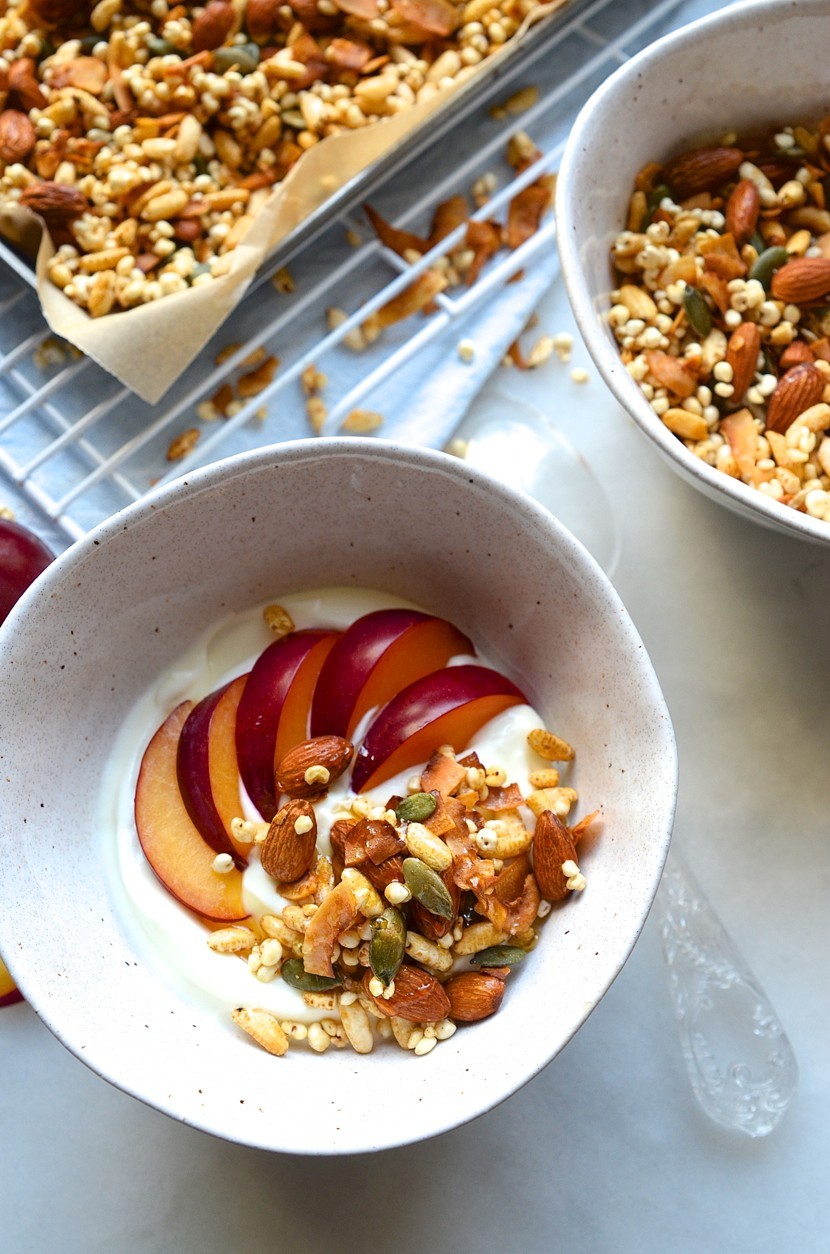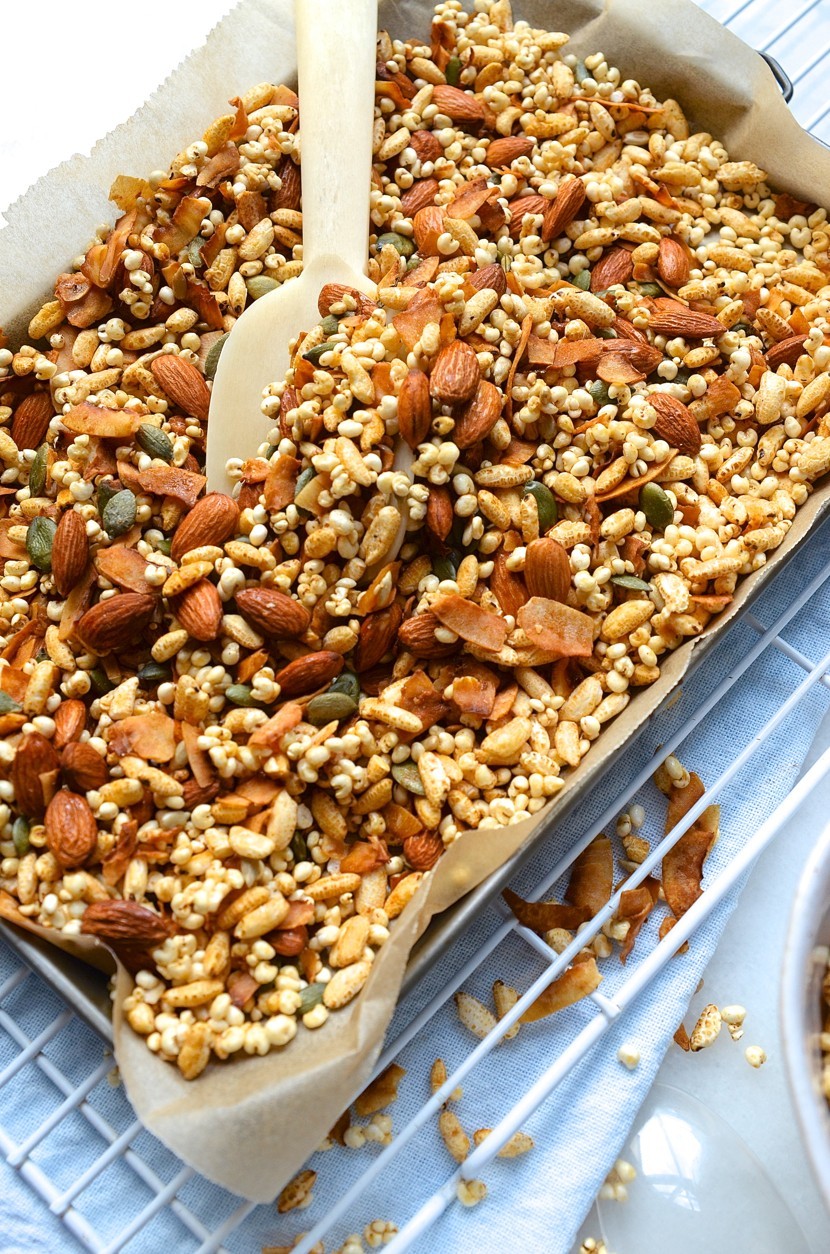 Millet is often referred to as a grain, but is in fact an ancient seed. Uncooked millet is prepared in much the same way as quinoa or rice and is rich in B vitamins, iron, potassium and magnesium. Puffed millet is available from most health food stores, but if you can't get hold of millet, just double the quantity of puffed rice. The choice of nuts is flexible, so use any combination that you prefer, although I'd avoid walnuts here as they can be slightly bitter.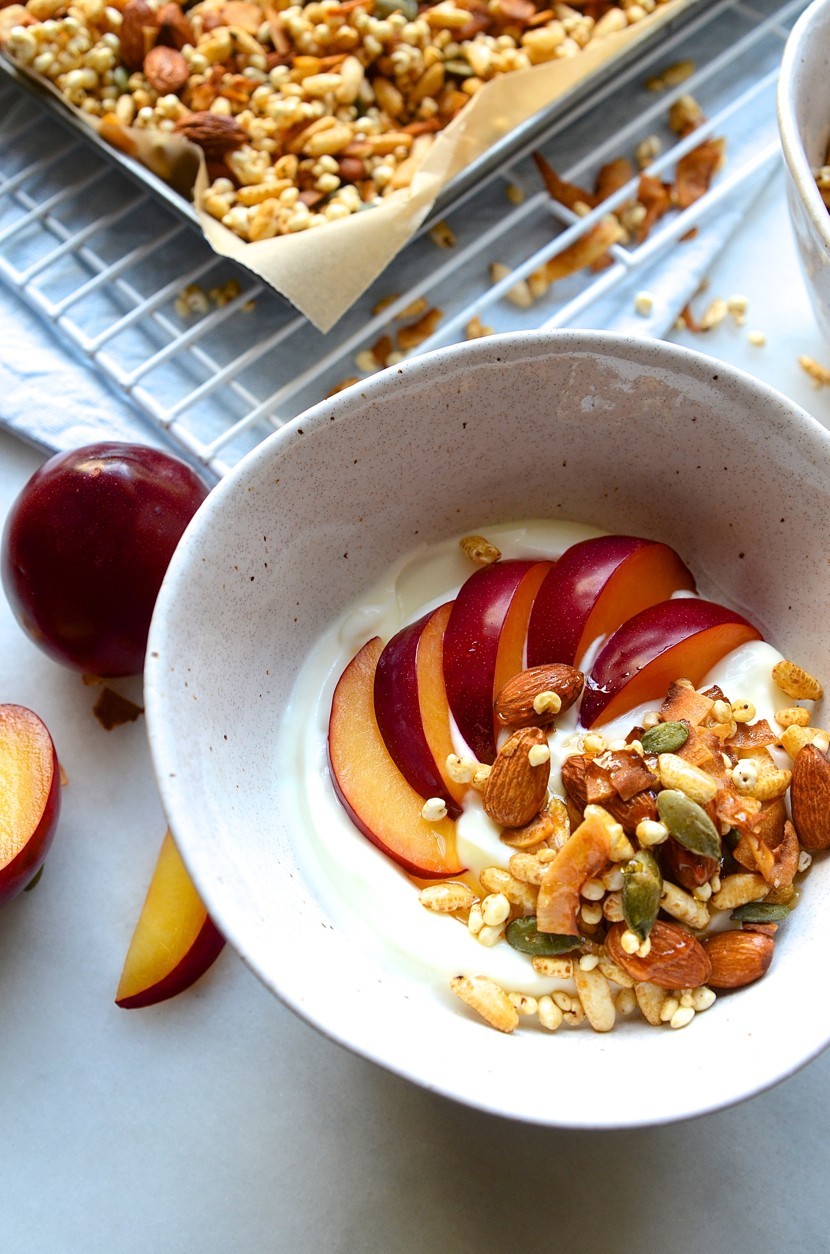 Gluten-free puffed rice honey granola
Makes 7 cups
2 cups puffed brown rice
2 cups puffed millet
1 cup raw coconut shavings
1 cup whole almonds
1/3 cup pumpkin seeds
1/4 sunflower seeds
60ml (1/4 cup) honey or pure maple syrup
1 tablespoon coconut oil
pinch of salt
Preheat the oven to 160º C.  Line a large baking tray with parchment paper. Place all the dry ingredients, including the salt, in a large mixing bowl. Drizzle over the honey and coconut oil. Using your hands, work through gently to coat the puffed rice and millet. Spread the mixture out onto the lined tray and bake for 20-22 minutes. Turn the cereal over several times during the cooking time to ensure even browning.
Allow the cereal to cool completely before storing in an airtight container. Serve with Greek yoghurt and fresh seasonal fruit of your choice.
If you're a granola lover, like me, you may want to add these scrumptiously good recipes to your collection.
Everyday nut and honey granola