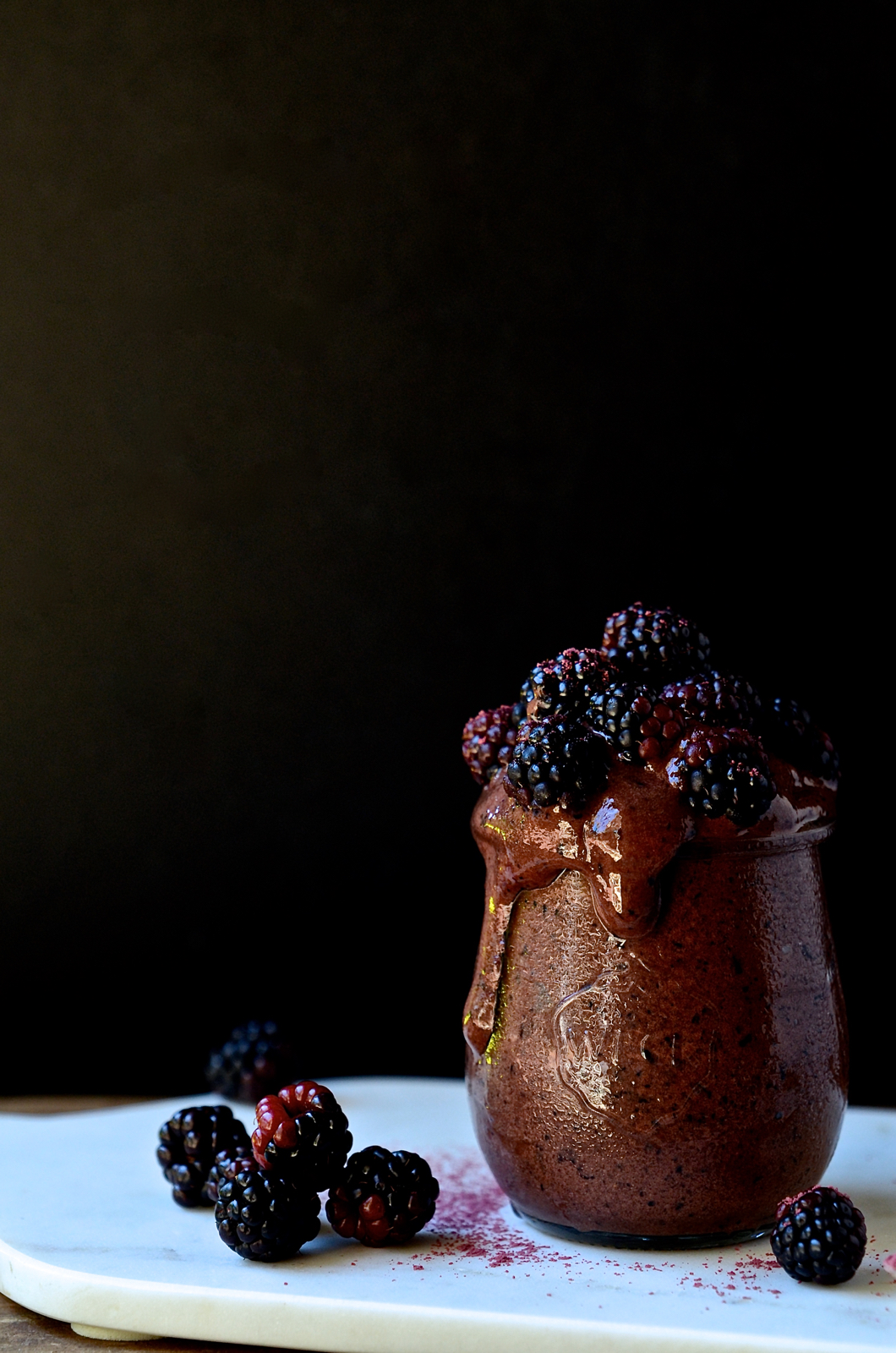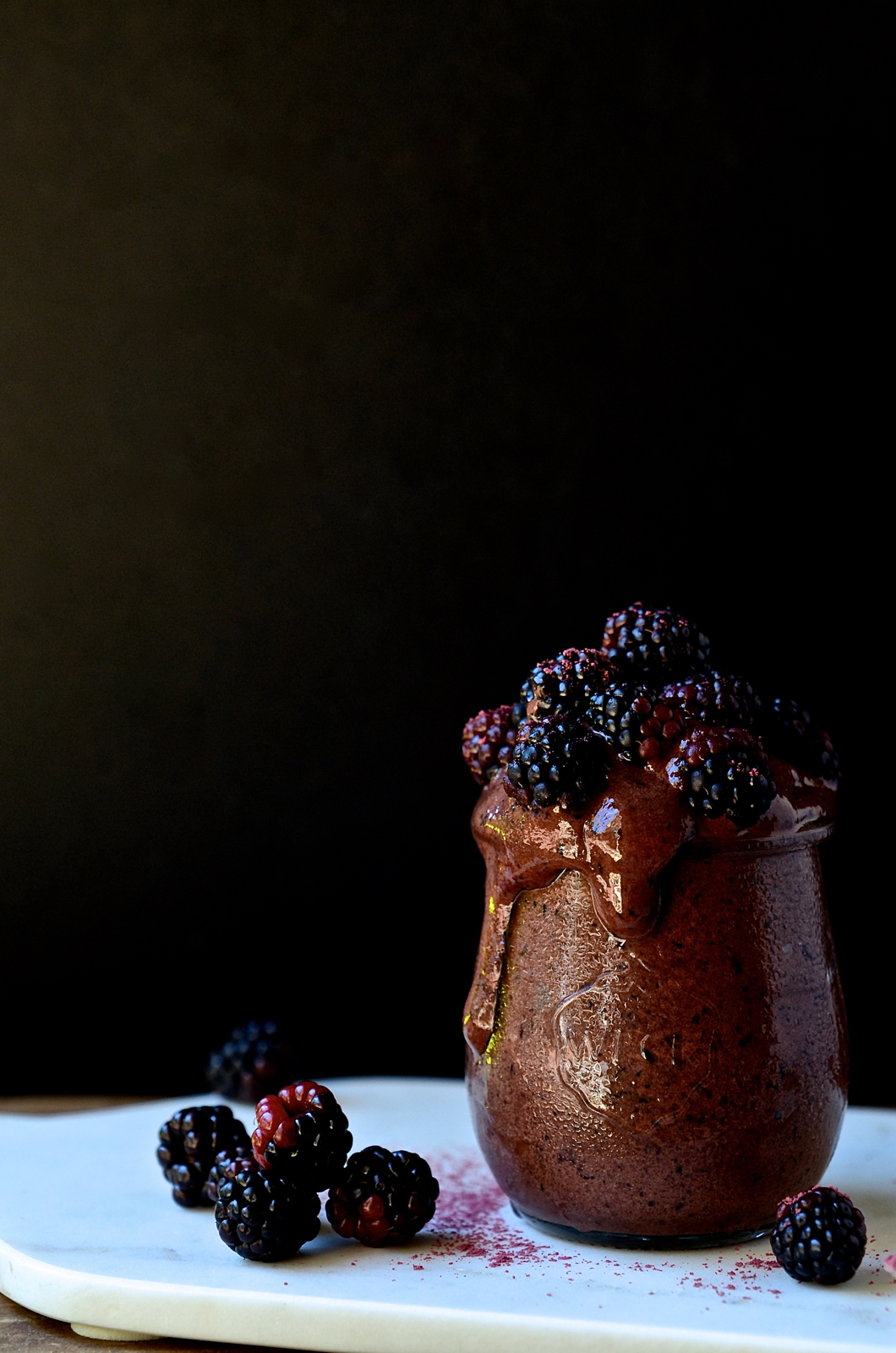 When I need an easy dessert for hot summer days that's light and fruity,  I love making these decadent Chocolate and blueberry smoothie pots. Made with frozen bananas and blueberries they blur the line between dessert and breakfast.

A word on Acai
Acai berries are native to the Amazon region where they are considered a staple food, and are often referred to as a Brazilian superfood. It has gained popularity throughout the world and is prized for it health boosting properties. They're nutritionally dense and packed with antioxidants. It may be helpful in reducing cholesterol, improve brain function and reduce the risk of certain cancers. Acai berries are sold mostly in powdered form making them ideal for adding to smoothies, breakfast bowls or mixed into muffins.
The taste of acai is quite sharp and tart eaten on its own. Adding bananas will help to balance the acidity. A handful of dark blackberries are lovely scattered on top. Acai berry powder is one of nature's superfoods and a close relative to cranberries and blueberries. For a really creamy texture make sure the bananas and blueberries are completely frozen before blitzing in your processor. It'll take a couple of scrape-downs before the ice cream is smooth and silky.  Serve immediately or freeze in an airtight container.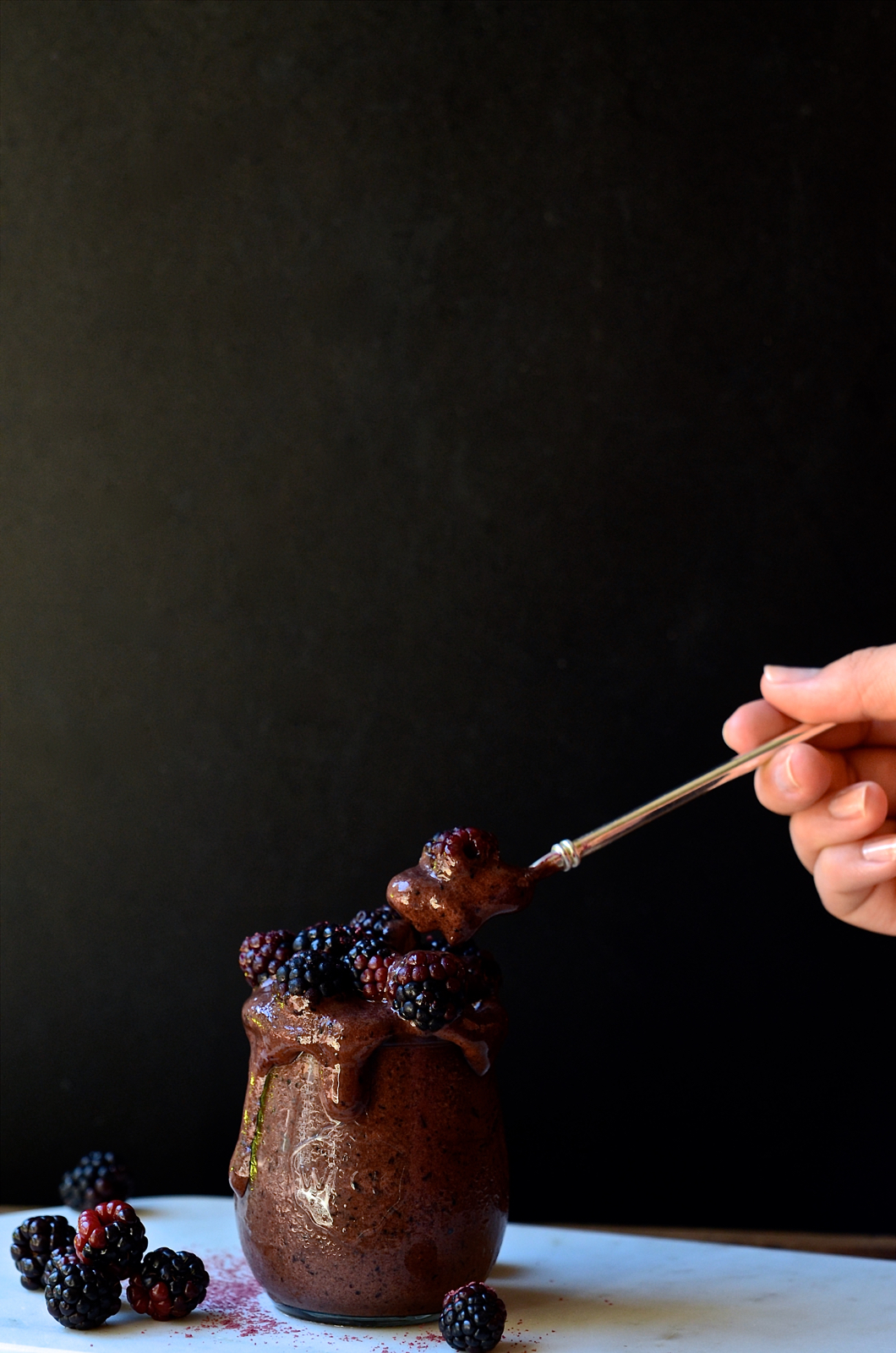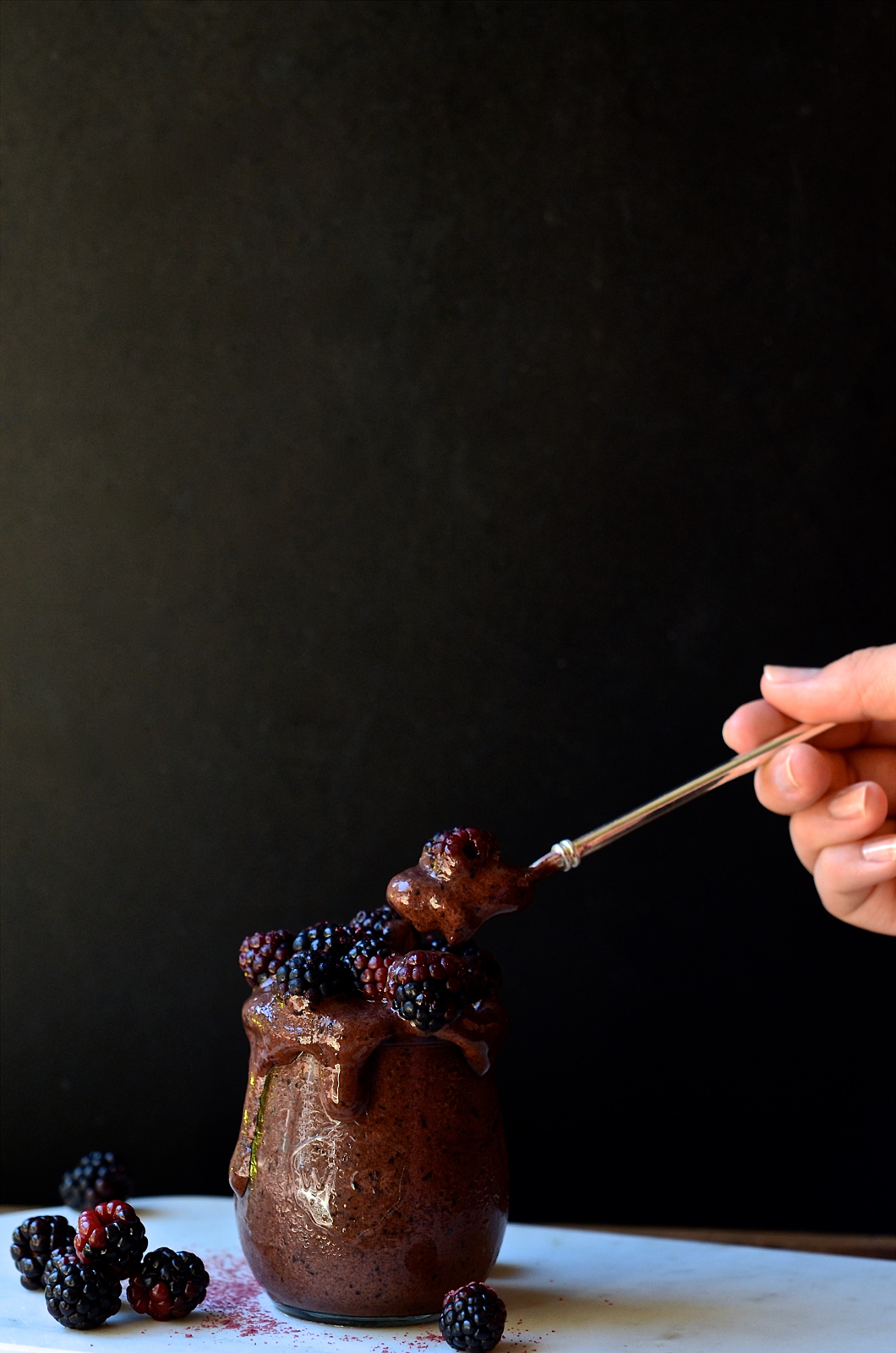 Chocolate and Blueberry Smoothie Pots
Serves 2
200g peeled and frozen bananas, roughly chopped
150g frozen blueberries
2 tablespoons cocoa
2 tablespoons honey
1 teaspoon Acai berry powder, optional (I use Nature's Choice)
handful blueberries or other seasonal berries that you love!
Add all the ingredients, except the blackberries, to a blender and whizz for 30 seconds. Scrape down the sides and repeat the process several times until completely smooth and creamy. Spoon the chocolate and blueberry Nice cream into serving pots, pile on the blackberries and dust with a little extra Acai berry powder.
You may like these simple dessert: