Chocolate and blueberry Nice cream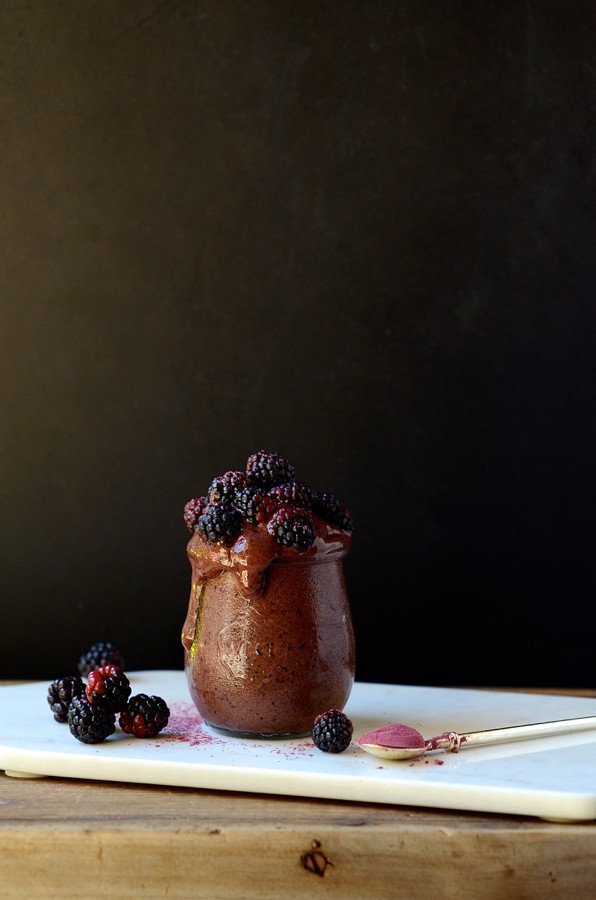 To ease us gently out of the starting blocks, make way for these these voluptuously thick Chocolate & blueberry Nice cream pots. Like or loathe it, January repetitively lands with a sobering thud, followed swiftly by damage control detoxes and cleansing regimes. Getting to grips with why this drastic 'shock to the system revolution' is now standard practice along with 'what to eat this month', understanding the principle behind it could be helpful. Reflection and vision. It's that simple. Reflecting on past experiences and realigning our thinking to achieve a different or improved result. Both of these disciplines are necessary for positive change. Case in point – Euphoric December feasting followed by the moment of truth, which usually involves elasticised January pants!
Yip, it's dessert for breakfast again! Happy dance. Once you start with these, the lines between breakfast and dessert blur into blissful contentment. Either way, just do it. Embarrassed as I am to admit, we (adults and kids), fight tooth and nail for the last chocolatey slick left behind on the blender blade! As if we've never seen ice cream in this kitchen before??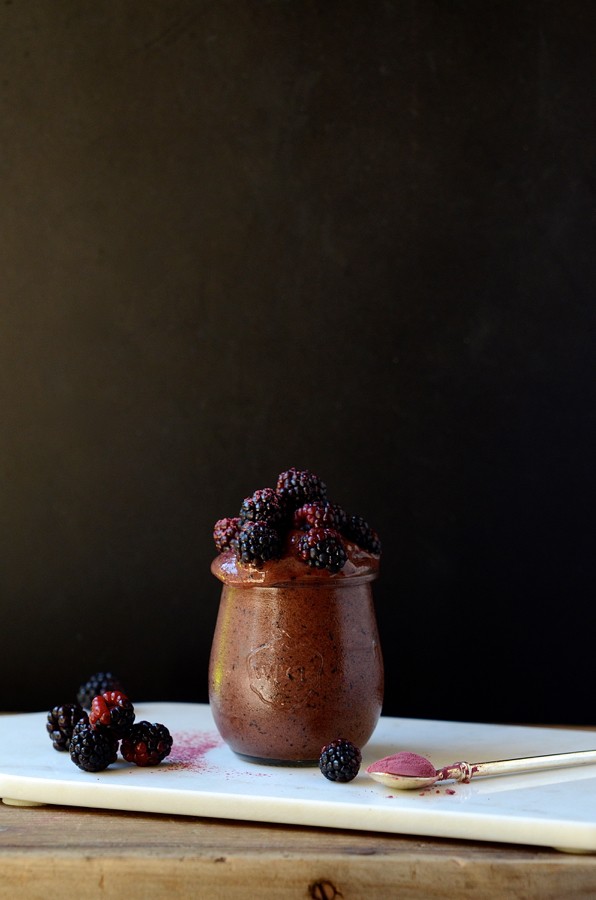 At the end of each year I'm resolute about not making any resolutions. I choose rather to let the months unfold organically, yielding to all the possibilities that lie waiting to be unpacked. Learning that unrealistic expectations can lead to disappointment, the formal list has long since been replaced with, wouldn't it be great, if…. I'd love to hear your thoughts on New Year ideals? What's on your bucket list of things to do, places to go and people you'd really like to see? Some less, others maybe more?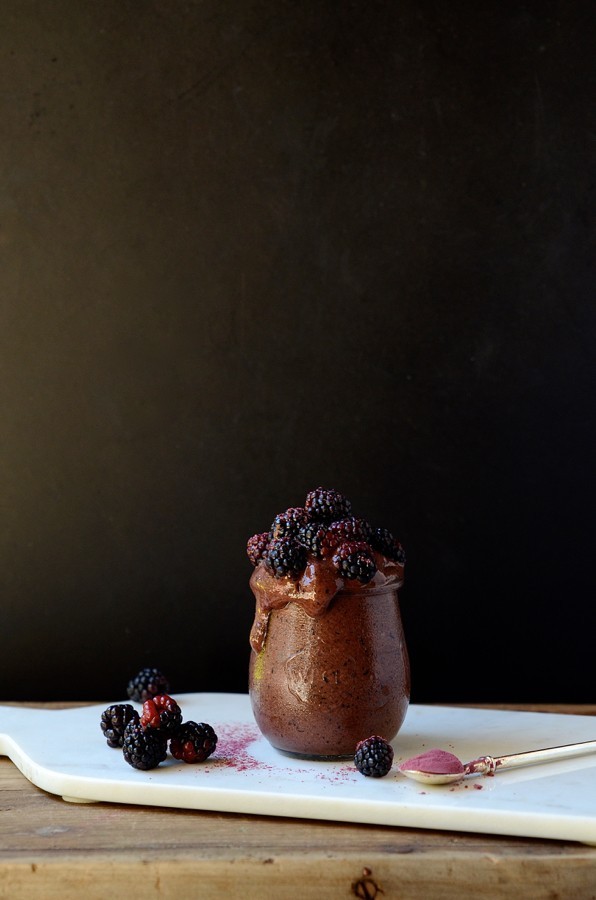 Leo Buscaglia, the most enthusiastic Italian teacher of love and human relationships, tells a story of a man who's tombstone was inscribed with these words, 'He lived himself to death'. What a victory! To not have wasted the gift of life. Reflecting on 2015, mine, like so many others I'm sure, would most probably read more like, 'Worked themselves to death.' No regrets or remorse, just sobering. So, here's the point. As I turn the unwritten January page, I'm mindful that sometimes forced change is necessary for both quality and quantity of life. Moving forward, the cost of 'crazy' is a little too rich for my palate. The words gentler and slower are scattered like Hansel and Gretel crumbs across my calender pages, serving as subtle reminders to do just that.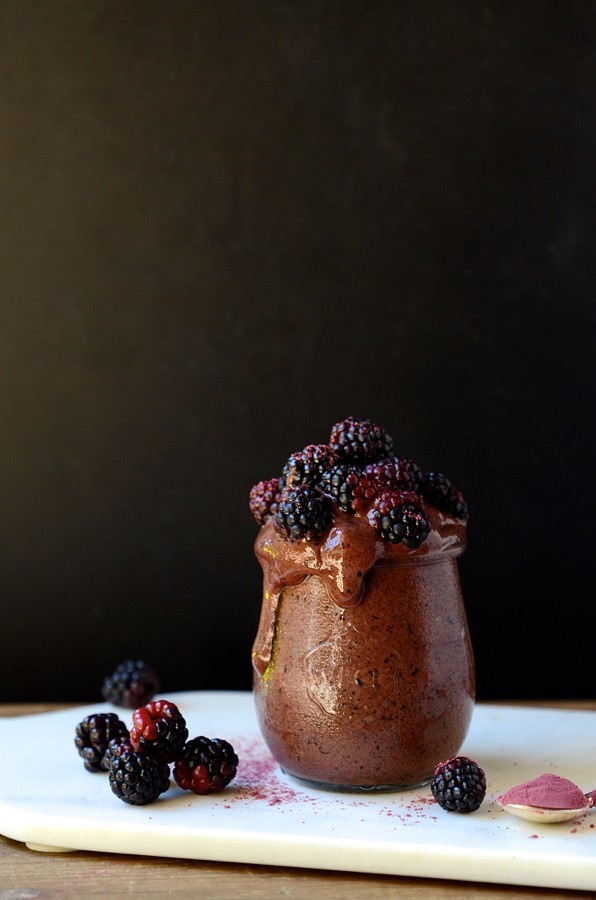 Restoration is more costly than maintenance, which goes to explain why the Bibbyskitchen home page is going to slow to a somewhat more breathable pace. There'll still be regular updates, but slightly less frequently. Although my thoughts are burgeoned with new ideas, it's my intention to share with you only the best of what I love to cook in my kitchen. I hope the recipes will inspire you to share your table with those you care about most and in the process nourish body, mind and soul. Here's to a very good year…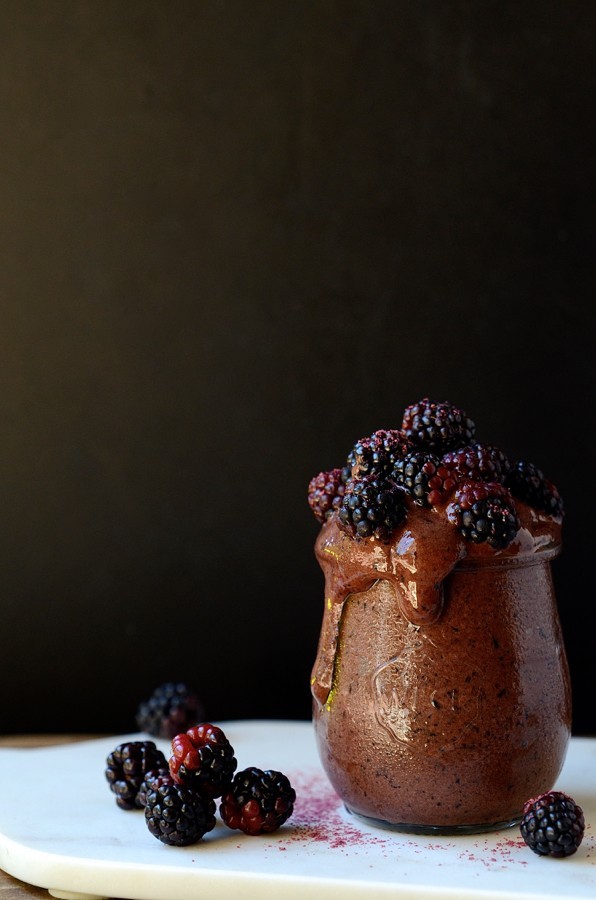 Before I get emails to correct my spelling, Nice cream is a thing. A real thing, actually. Made with frozen bananas, no cream or dairy here. To boost our antioxidants, I've added frozen blueberries, acai berry powder and topped it with handfuls of glossy beaded blackberries. Acai berry powder is one of nature's superfoods and a close relative to cranberries and blueberries. This is one healthy party in a jar. Key for a super-creamy texture is to ensure the fruit is completely frozen before whizzing together in your processor. It'll take a couple of scrape-downs to get the frozen fruit to combine, so just be patient. It'll be worth it.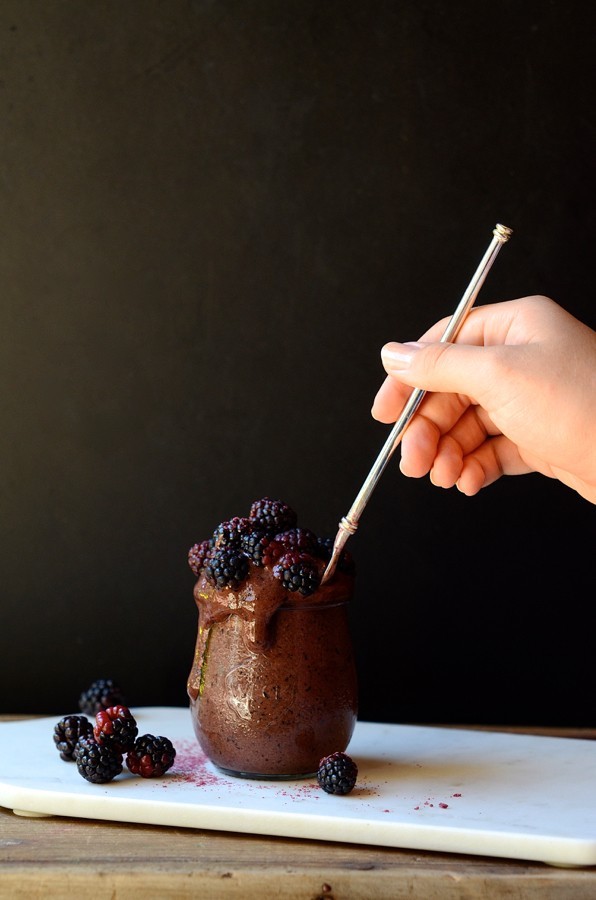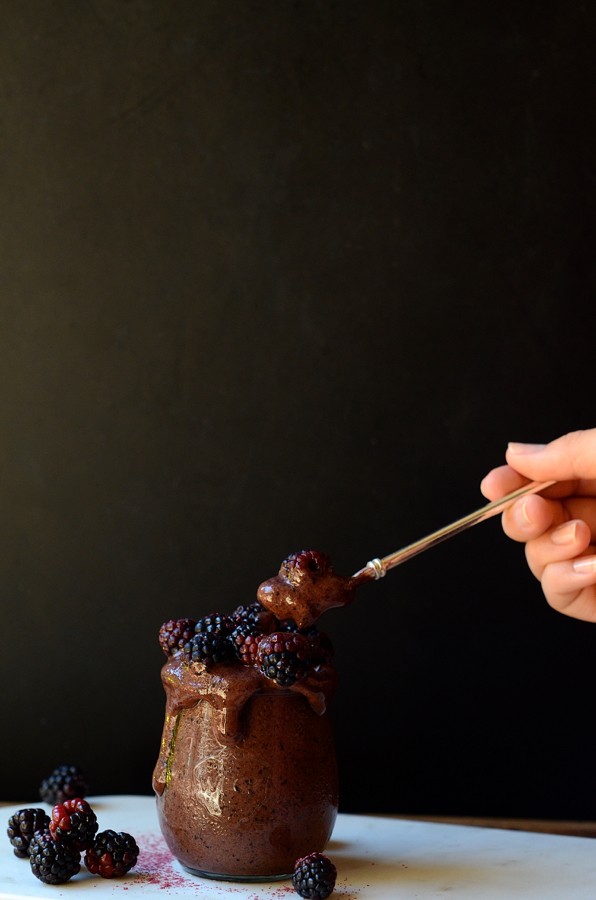 Chocolate and blueberry Nice cream
Prep time:
Total time:
Ingredients
Chocolate and blueberry Nice cream
200g peeled and frozen bananas, roughly chopped
150g frozen blueberries
2 tablespoons cocoa
2 tablespoons honey
1 teaspoon Acai berry powder, optional (I use Nature's Choice)
handful blueberries or other seasonal berries that you love!
Instructions
Add all the ingredients, except the blackberries, to a blender and whizz for 30 seconds. Scrape down the sides and repeat the process several times until completely smooth and creamy. Spoon the chocolate and blueberry Nice cream into serving pots, pile on the blackberries and dust with a little extra acai berry powder. And, as Jamie Oliver says, happy days!