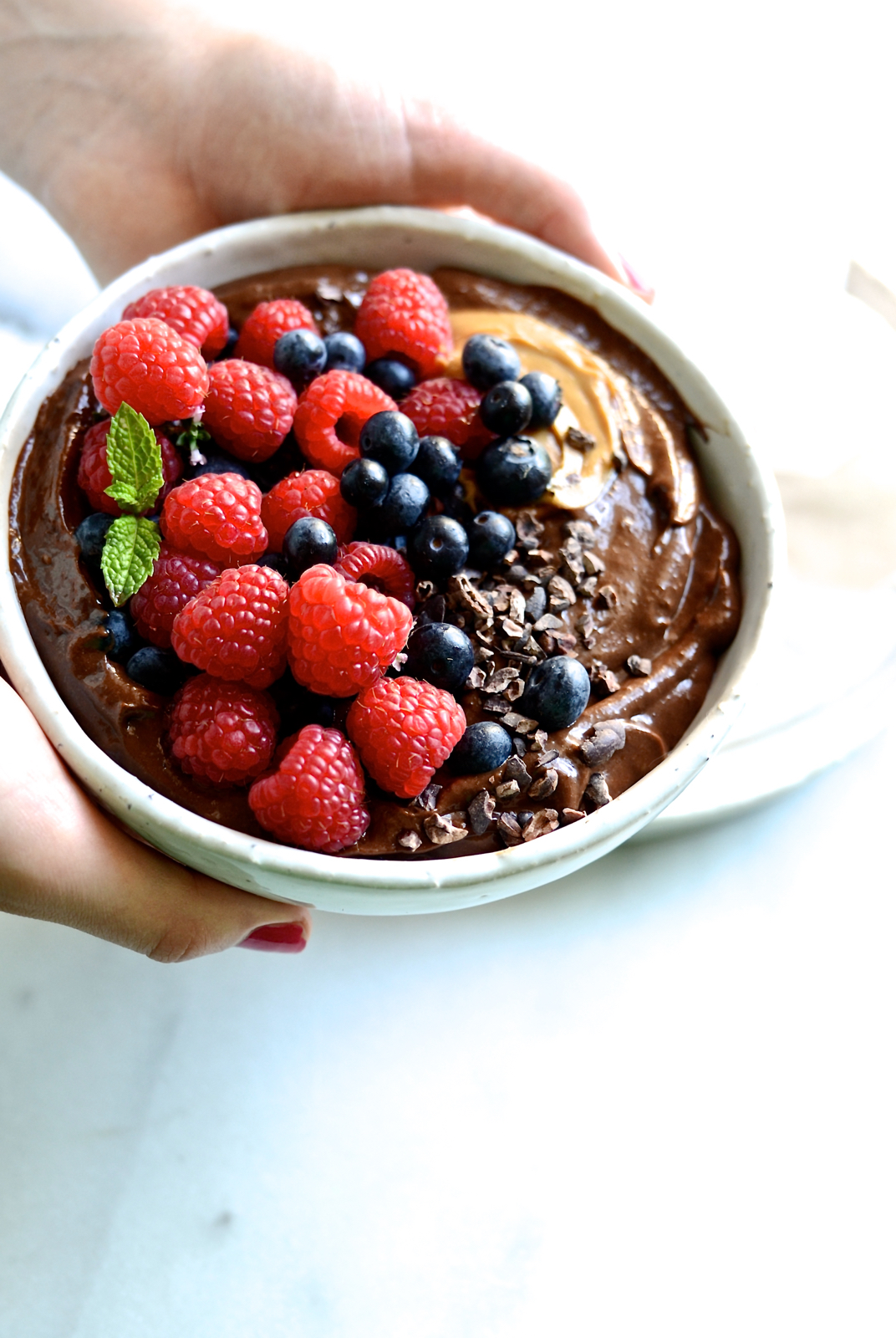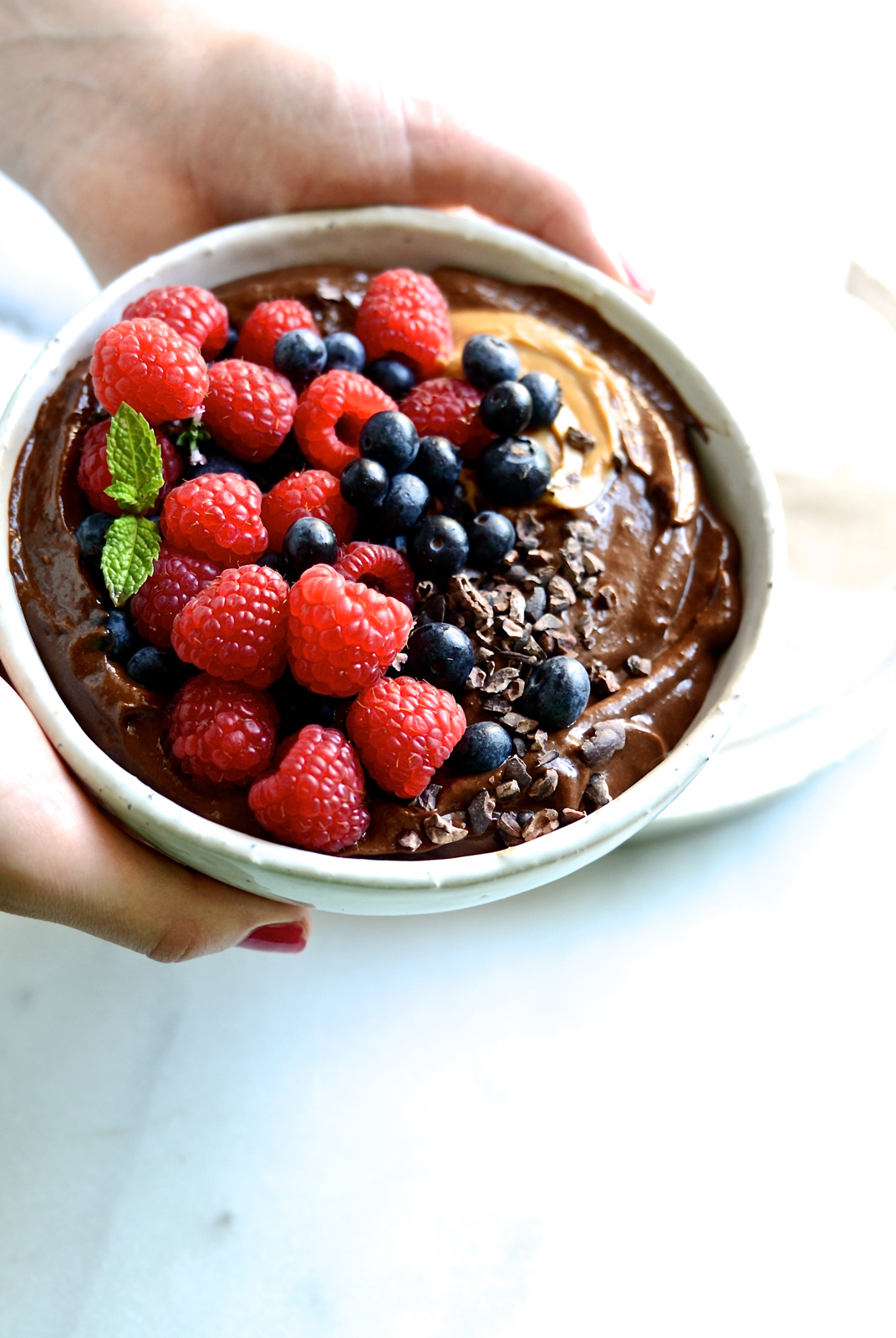 Bowl food has taken the world by storm. From breakfast bowls to nourishing buddha bowls, this trendy new way of eating has Instagram flooded with curated masterpieces. Deciding whether Avocado chocolate breakfast mousse is best suited for early mornings or an after dinner dessert, is your call. It easily rivals a good chocolate mousse.
There's no end to the number of easy recipes that can be made in a blender.  From aromatic curry pastes, hummus, pasta sauces, pesto and homemade nut butters.  And of course, delicious but healthy nice cream. Today's smoothie bowl is a combination of frozen bananas and vitamin E-rich avocado. In keeping with World Vegan Day on 1 November, I've used maple syrup for sweetness. (Sub with honey if not adhering to a strictly vegan diet)  The avocado might sound a little out of place in a sweet recipe, but it adds a silken smooth texture to the mousse. Smoothie bowls are the way forward for healthy breakfast bowls. Top them with summer berries, nuts and seeds or any of favourite pantry cupboard snacky things. So get your summer glow on and Just do it!
Cook's Note:  Faithful to Nature's online shop is stocked with over 11 000 products, including dark roasted cocoa nibs. While you are there, grab some nut butters and perhaps a jar or plenty of tahini if you plan on making hummus all summer long.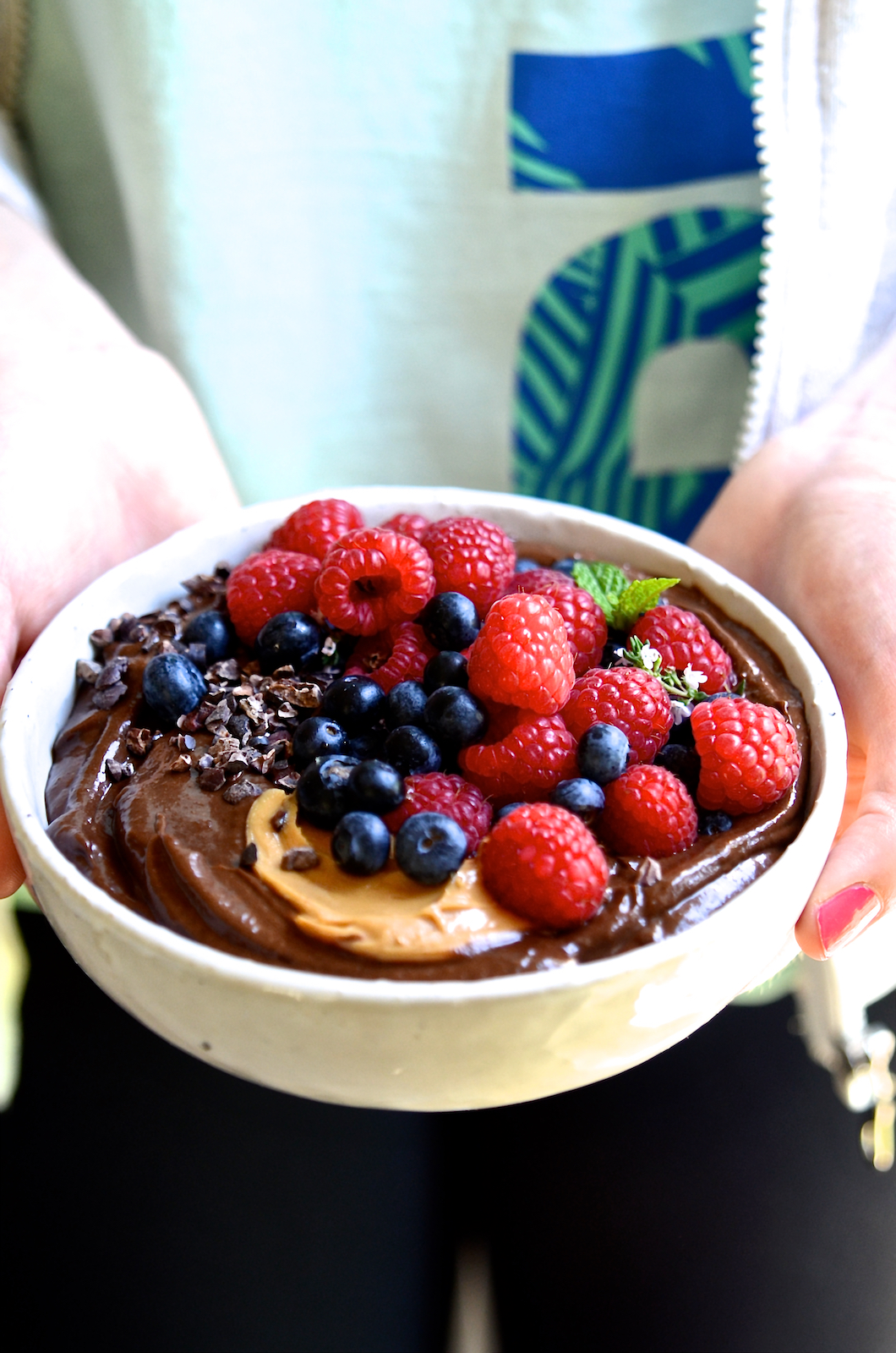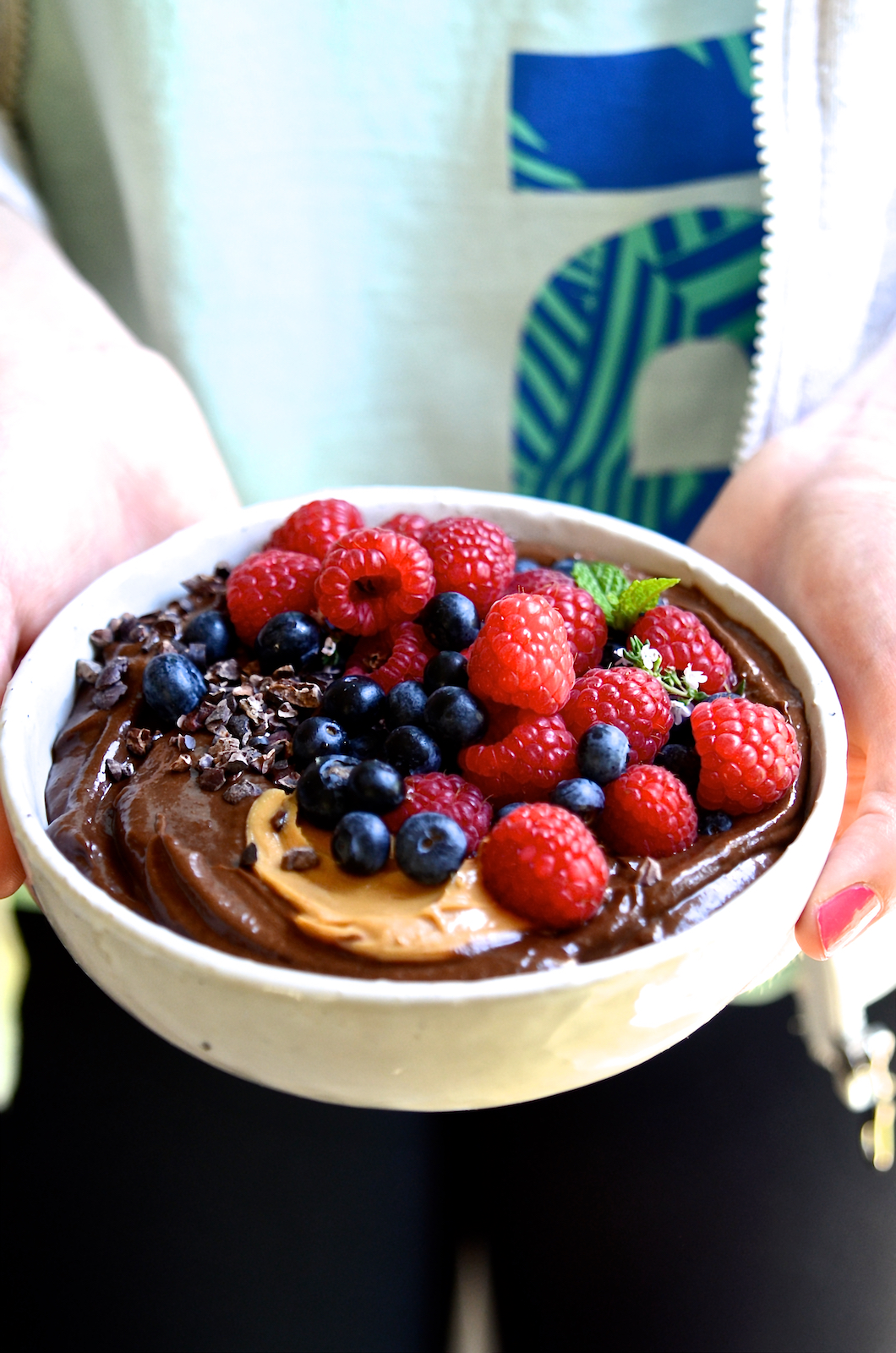 Avocado Chocolate Breakfast Mousse
3 frozen bananas (about 200g)
1 avocado
2 medjool dates
3 tablespoons cocoa powder
1/2 teaspoon vanilla paste
1 -2 tablespoons maple syrup (depending on sweetness preferred)
Toppings
1 cup seasonal berries
2 heaping teaspoons nut butter
a scattering of cocoa nibs, to finish
Chop the bananas into bite size chunks and place in a food processor. Add the avocado, dates, cocoa powder, vanilla and maple syrup.
Blitz until creamy and smooth.
Divide between 2 bowls and top with berries, a spoonful of nut butter and cocoa nibs.