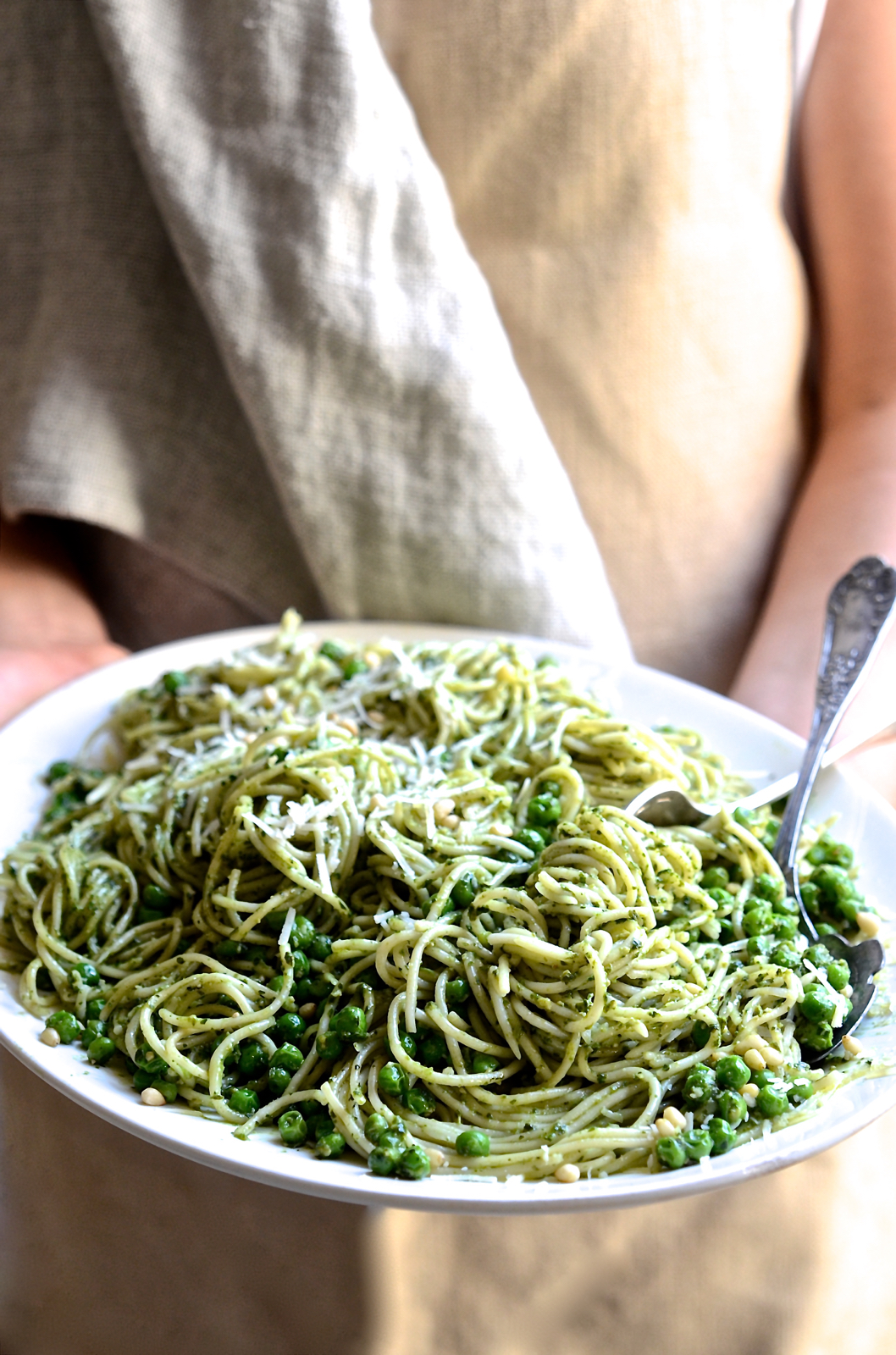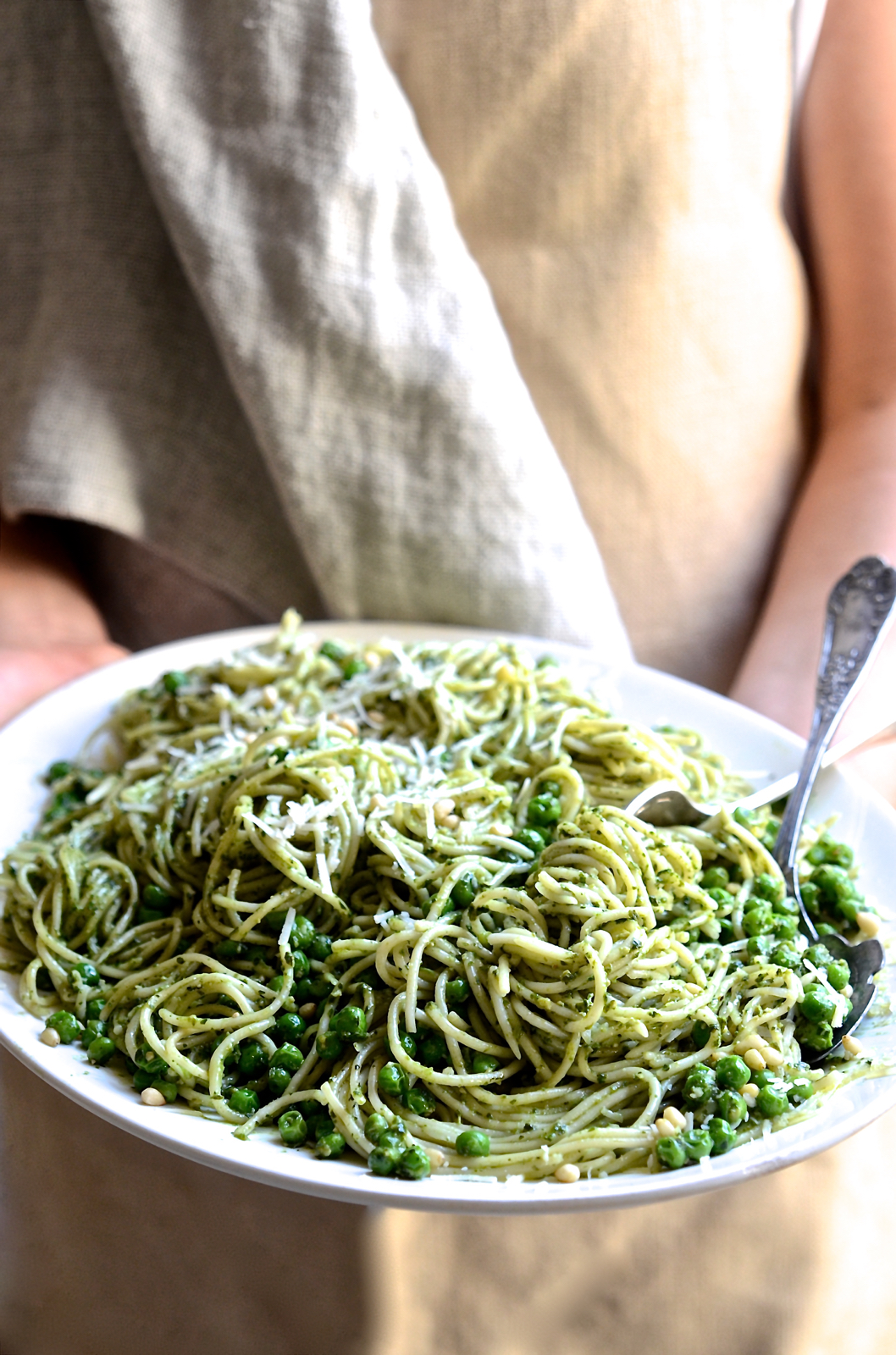 Never being one to pass up on an opportunity to work with innovative food creatives, I'm delighted to share my Healthy basil pesto pasta recipe with you, in partnership  with Faithful to Nature . As South Africa's largest online organic shop, FTN's extensive range of natural and organic products make eating healthy a breeze. With over 11 000 products to choose from, locating your favourite products just got a whole lot simpler.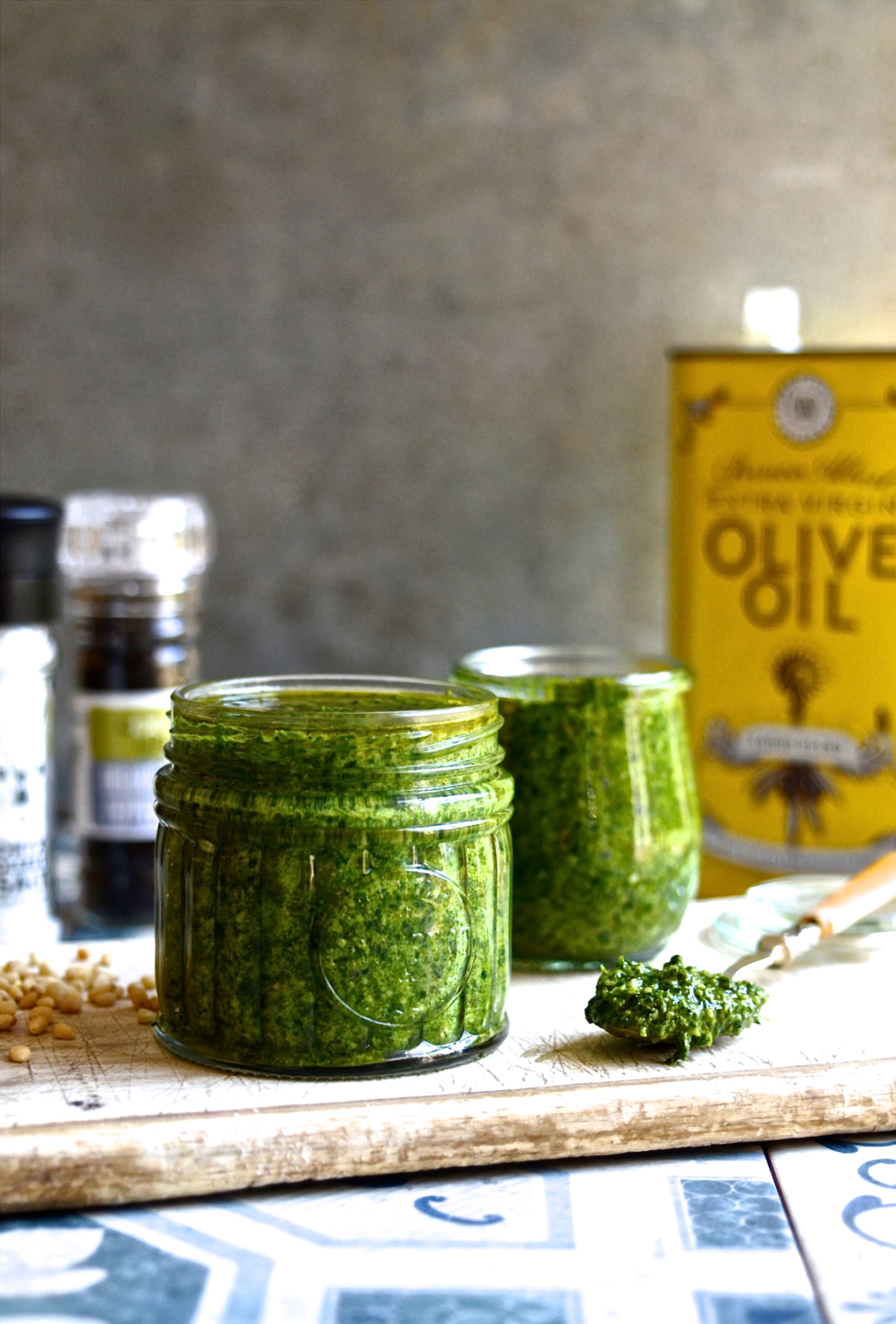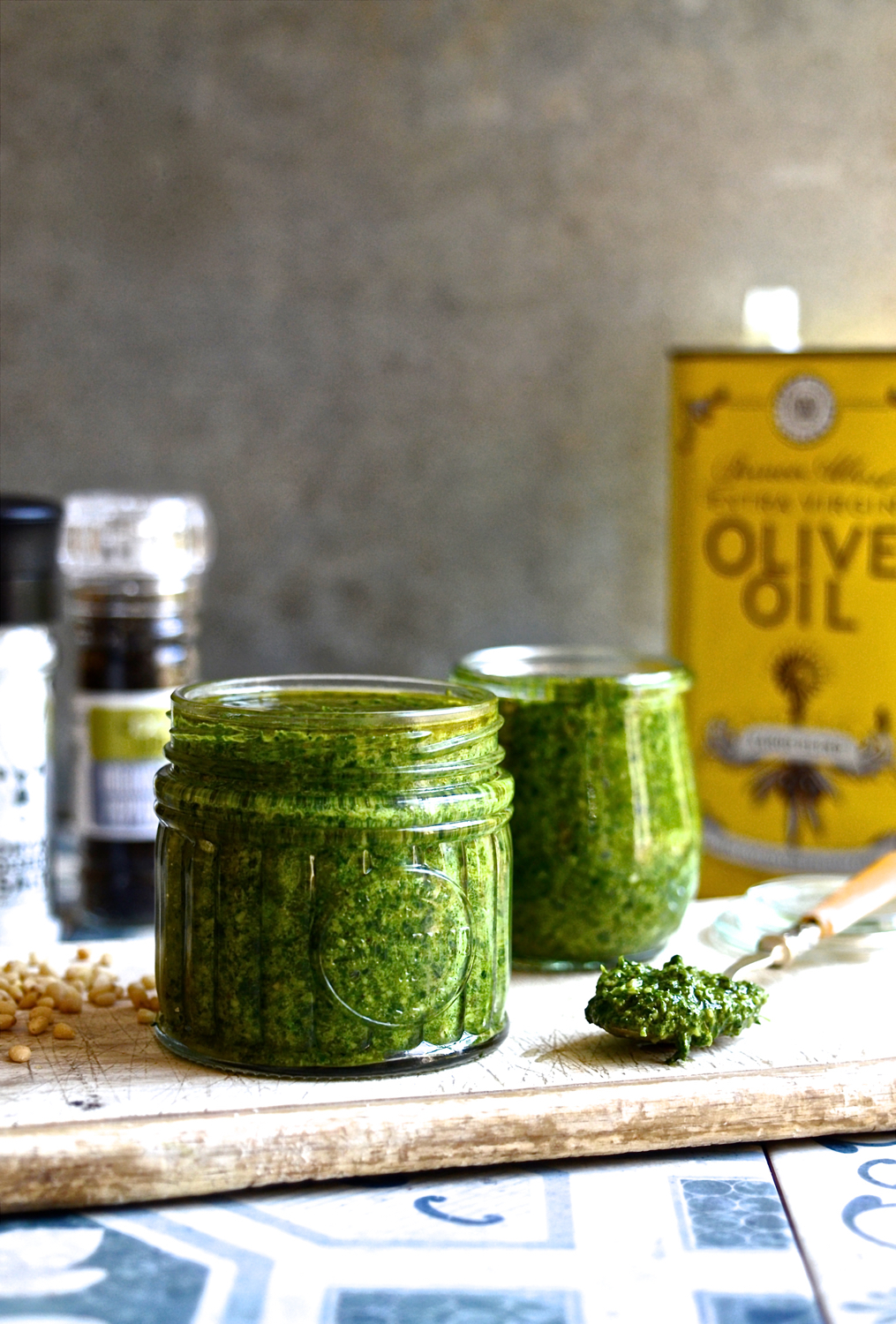 Together with 11 other awesome local bloggers, our #faithfulfood challenge was to create a springtime family-friendly meal that would get a thumbs up for super-healthy and delicious. Scanning the brief, words like easy cooking methods, innovative, vegetarian and seasonal pointed me directly to this menu. The ingredients are readily available and don't require an expert forager to source. With this in mind, my main objective was to create recipes that are simple, doable and bursting with bright summery flavours.
Of all the food related work I do, my cooking classes are possibly the most rewarding. I love the interaction that happens when food is shared around the table. Apparently, some women find mowing the lawn more appealing than getting behind the stove. Lack of inspiration and time constraints are issues that always seem to pop up in conversation. Children are my other favourite people to talk to about food. Never subtle and always honest. Best food? Yip, it's pasta! No complicated ragu-filled ravioli with burnt butter sage sauce here. Just straight up Italian style, like the basil pesto pasta we're having tonight.

How to include more vegetables into your Healthy Basil Pesto Pasta
To keep it light and seasonal, we're adding fresh garden peas, courgette spaghetti and roast cherry tomatoes. This is my go to candied tomato recipe, but fresh tomatoes will also do. This pasta dish lends itself to sneaking in loads of 'invisible' veggies that'll see even fussy eaters lining up for seconds. Together with the greenest pesto, it's a full 5 of our 5-a-day count.  To finish, we're making a dried olive and parmesan nut granola. If you've never tried savoury granola, it's totally addictive! Crunchy, salty and so good scattered over your favourite summer salad bowl. For the pasta, I'm using spelt spaghetti from my FTN pantry basket. You can read more about this ancient grain in this spelt hamburger bun post.
The secret to a great pesto pasta is obviously the pesto. This recipe is easy enough for kids to make and loaded with greens – baby spinach, rocket and heaps of basil. I'm mixing it up with pine nuts, walnuts and pumpkin seeds for maxed-out flavour and nutrient-dense value. Cooking from scratch with unrefined foods that are as close to nature as was originally intended, lessens the toxicity in our bodies and puts us on the path to good health. I make a huge batch of this super-green pesto and store it in the fridge for the best rye bread mozzarella cheese toasties or to rustle up a quick after school pasta lunch. In my kitchen a good recipe is one that's versatile and can be incorporated into a host of other dishes, as is the Italian way.
Healthy Basil Pesto Pasta
80g organic baby spinach
80g organic basil leaves
40g organic rocket
1 garlic clove
zest of half an organic lemon, plus juice of half
60ml (1/4 cup) cup Komati Pinenuts, toasted
1/4 cup Health Connection Pumpkin Seeds, toasted
3 tablespoons By Nature Raw Walnuts, toasted
1/2 cup parmesan cheese, freshly grated
120ml Prince Albert Extra Virgin olive Oil, plus extra to finish
Oryx Desert Salt
freshly cracked Good Life Organic Black Pepper
400g Naturata Spelt Spaghetti
3 – 4 (350g) organic courgettes, spiral or grated
250g cherry tomatoes, fresh or oven roasted
1 cup green peas
freshly grated parmesan, to serve
Savoury granola
5ml (1 teaspoon) Prince Albert Extra Virgin Olive Oil
60ml (1/4 cup) Health Connection Pumpkin Seeds
1/4 cup Komati Pine Nuts
80ml (1/3 cup) By Nature Raw Walnut Pieces
2 tablespoons By Nature Dried Olives, pulsed in a processor until fine crumbs
Oryx Desert Salt
Good Life Organic Black Pepper
1/4 cup finely grated parmesan
Starting with the pesto, place the spinach, basil, rocket and garlic in a large food processor. Whizz together until fine. You can do this in batches if necessary. Add the lemon zest, juice and all the nuts. Blitz briefly.
Add the parmesan and pulse to combine. Pour in the Extra virgin olive oil and season with salt and black pepper. Give the pesto a final brief pulse to incorporate the oil. Store in a sterilised jar and keep refrigerated.
Bring a large pot of salted water to the boil. Cook the pasta until al dente. Add the peas and courgetti to the pasta and cook for a 1 minute. Reserve 1 cup of cooking water before draining the pasta.
Return the pasta and vegetables to the pot, toss through 3/4 cup of pesto and 3/4 cup of the reserved cooking water to loosen the sauce.
Top with the tomatoes and serve with savoury granola and a drizzle of Extra virgin olive oil.
To make the granola, heat the olive oil in pan and toast the seeds until golden. Mix through the dried olive crumbs. Season lightly with salt and black pepper.
When the granola is cool, add the parmesan and combine.
More recipes that call for Basil Pesto:
Quick pesto cream chicken casserole
Orecchiette basil pesto pasta with rocket and walnuts