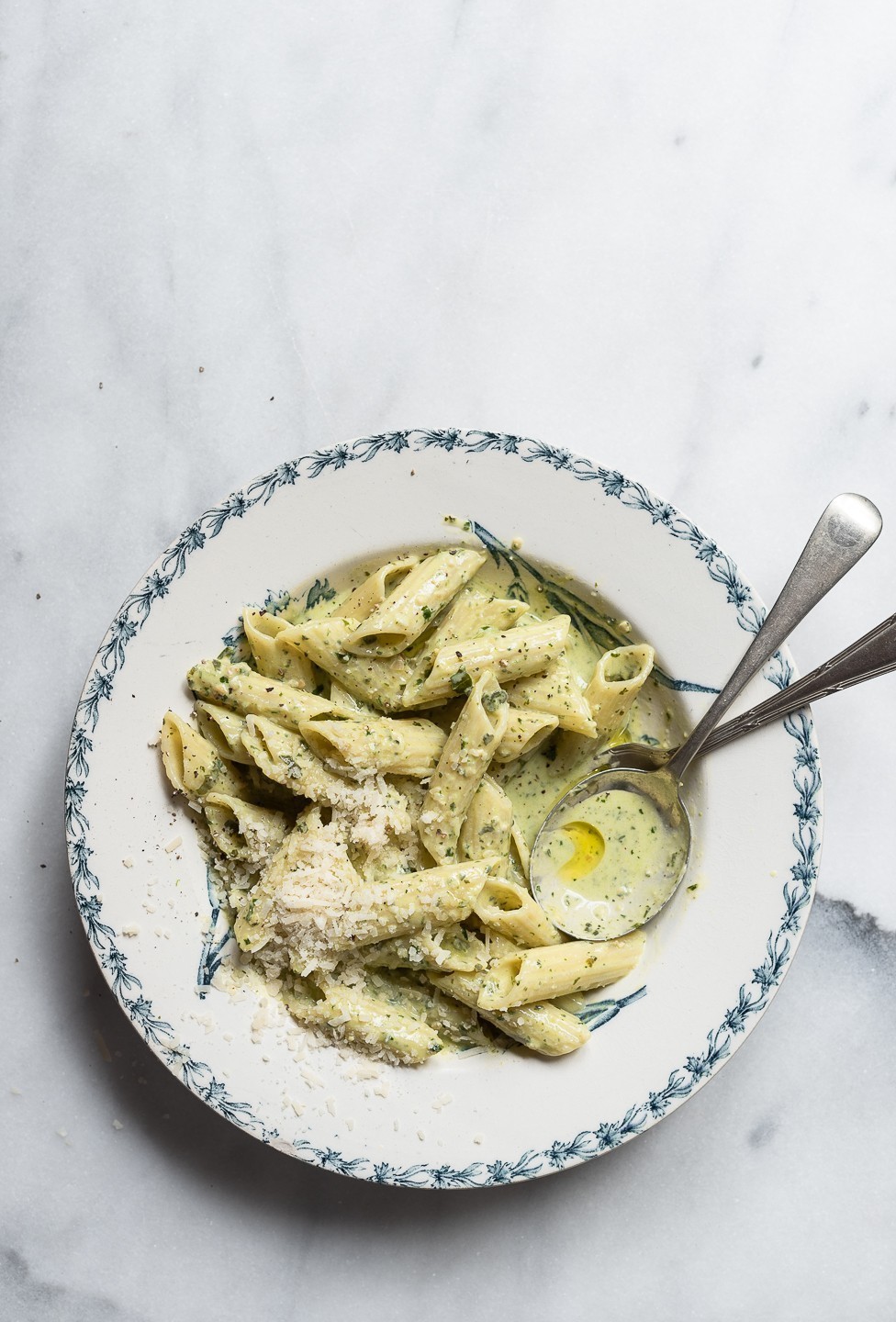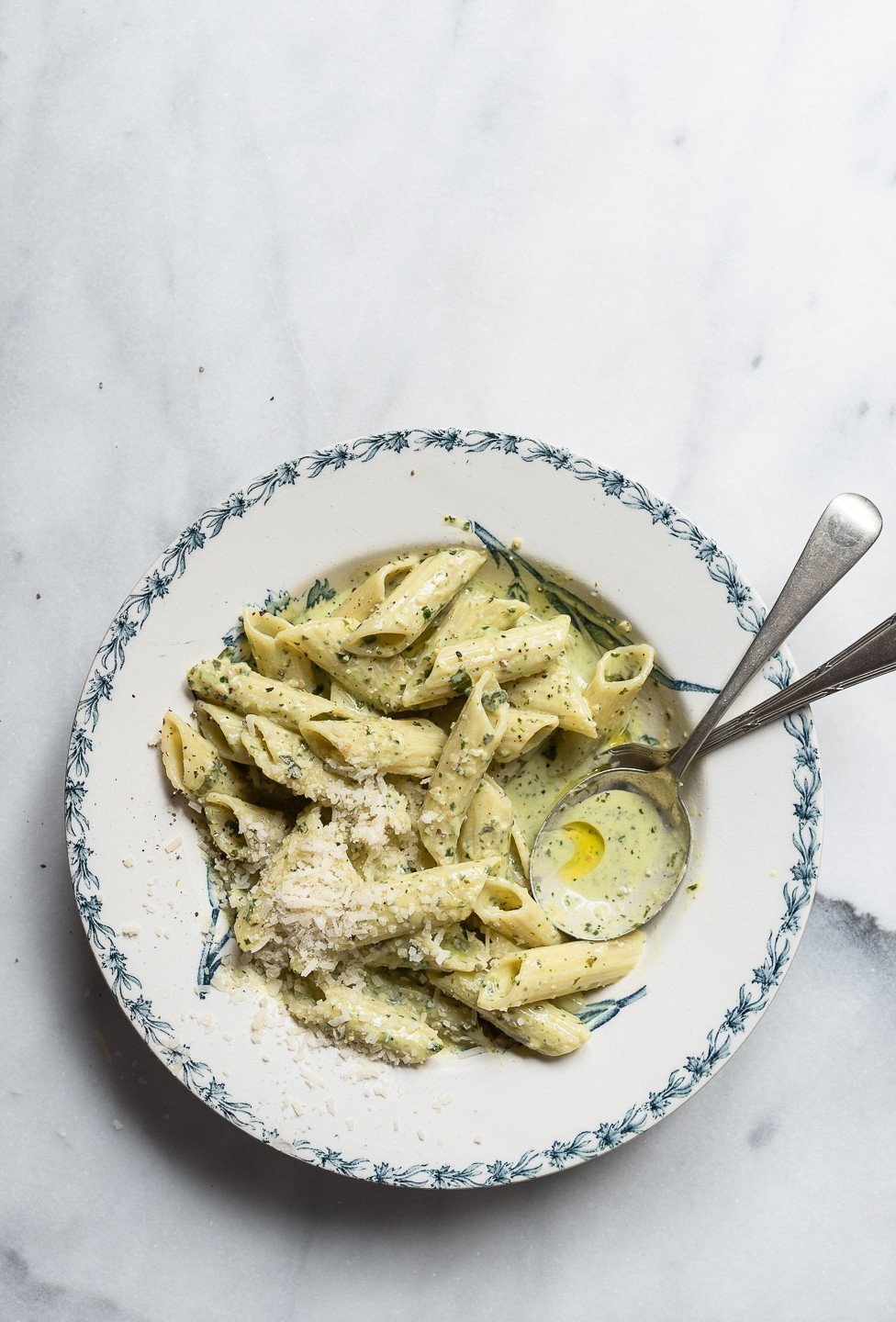 This simple pesto pasta is the first recipe in my new series – Easy Food. The aim is simplicity, no fuss, just straightforward deliciousness with minimal ingredients. For the most part, we'll summons Pantry Staples to do the heavy lifting. Think pastes, spice rubs and dormant fridge heroes longing for their moment in the spotlight. As we wrestle with change and negotiate our way around a new normal, one thing remains constant. Food. Now, perhaps more than ever before, we're cooking with intent, not only for the love of eating, but for the normality of something so primal to society and culture.
The Easy Food series will be slightly different to the usual blog format. There'll be fewer images, one in fact, and less conversation. More of a casual intro to the recipe with several tips and tricks, if indeed, it needs explaining. Being what it is – simple – most recipes will be a doddle to throw together. I'll also aim to keep the ingredient list to a minimum and hopefully, you'll have most of them on hand.
Simple Pesto Pasta
Serves 4
400g pasta
about 1/2 cup pesto, more if you like it gloriously pungently
250ml (1 cup) single or pouring cream
1/3 cup parmesan, grated plus extra to serve
salt and freshly ground black pepper
Cook the pasta in plenty of well-salted boiling water. Before draining, reserve 1 cup of pasta water to thin the sauce at the end. Drain the pasta, then set aside.
Place the empty saucepan back on the stove. Add the pesto, cream and 1/3 cup grated parmesan. Bring the sauce up to the boil and whisk to incorporate evenly. Tip the pasta in and toss together. Add as much of the reserved cooking water to the pasta as you think it needs. The sauce should be loose and creamy, although the consistency depends on personal preference. Three quarter to one cup should be ample. Bear in mind that the pasta will continue to absorb the liquid, even after it's removed from the heat.
Serve immediately with plenty freshly ground black pepper, extra parmesan and maybe a drizzle of your favourite olive oil.
Store cupboard:
Fridge:
Pesto
Cream
Parmesan, Grana Padano or Pecorino
A word on Pesto
If you already have a good pesto in your fridge, use that. If not, you can try this recipe. Or, turn to Page 20 of my cookbook, Bibby's Kitchen, for the Arugula and hazelnut pesto. The Lemony sunflower pesto will be perfect, too.