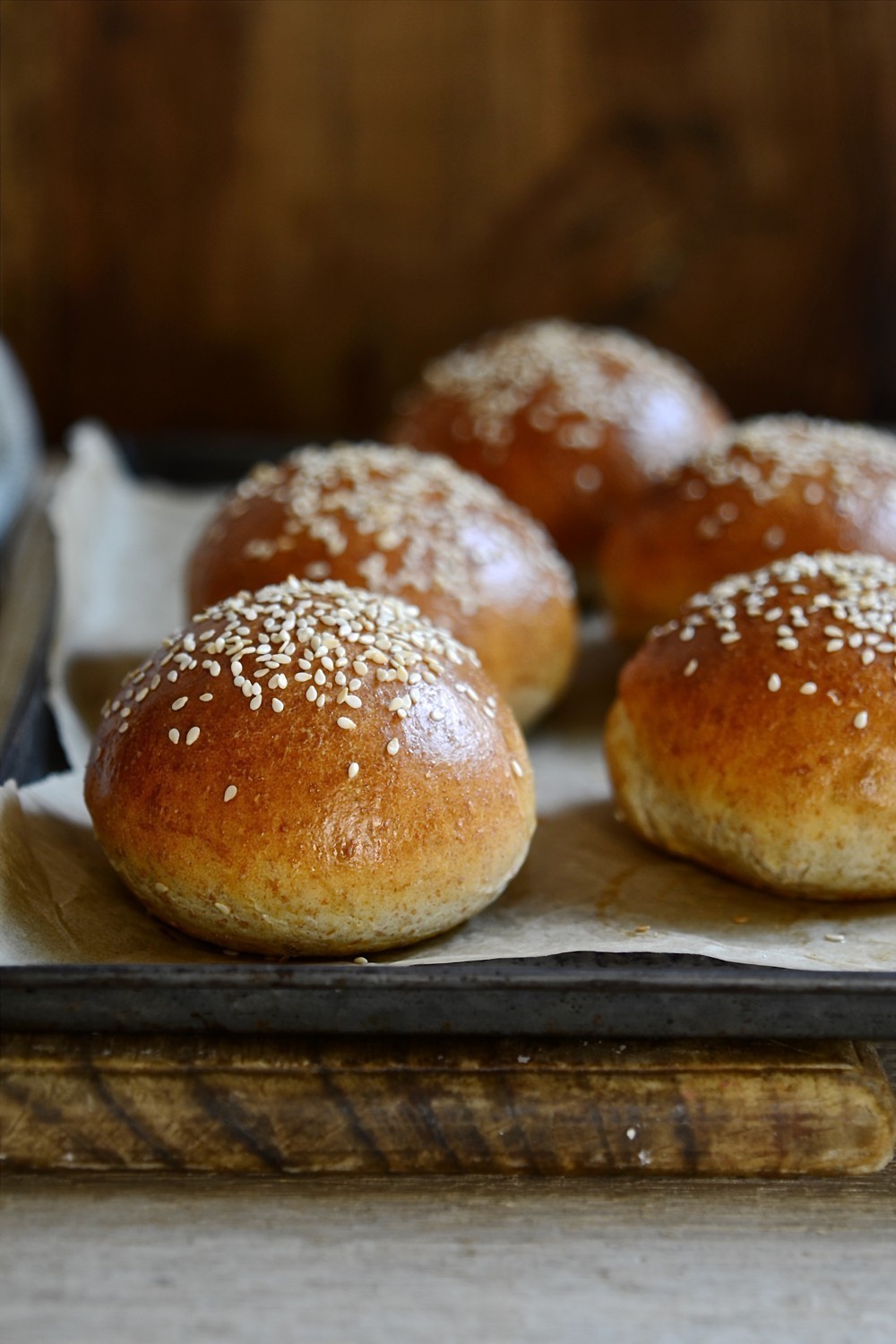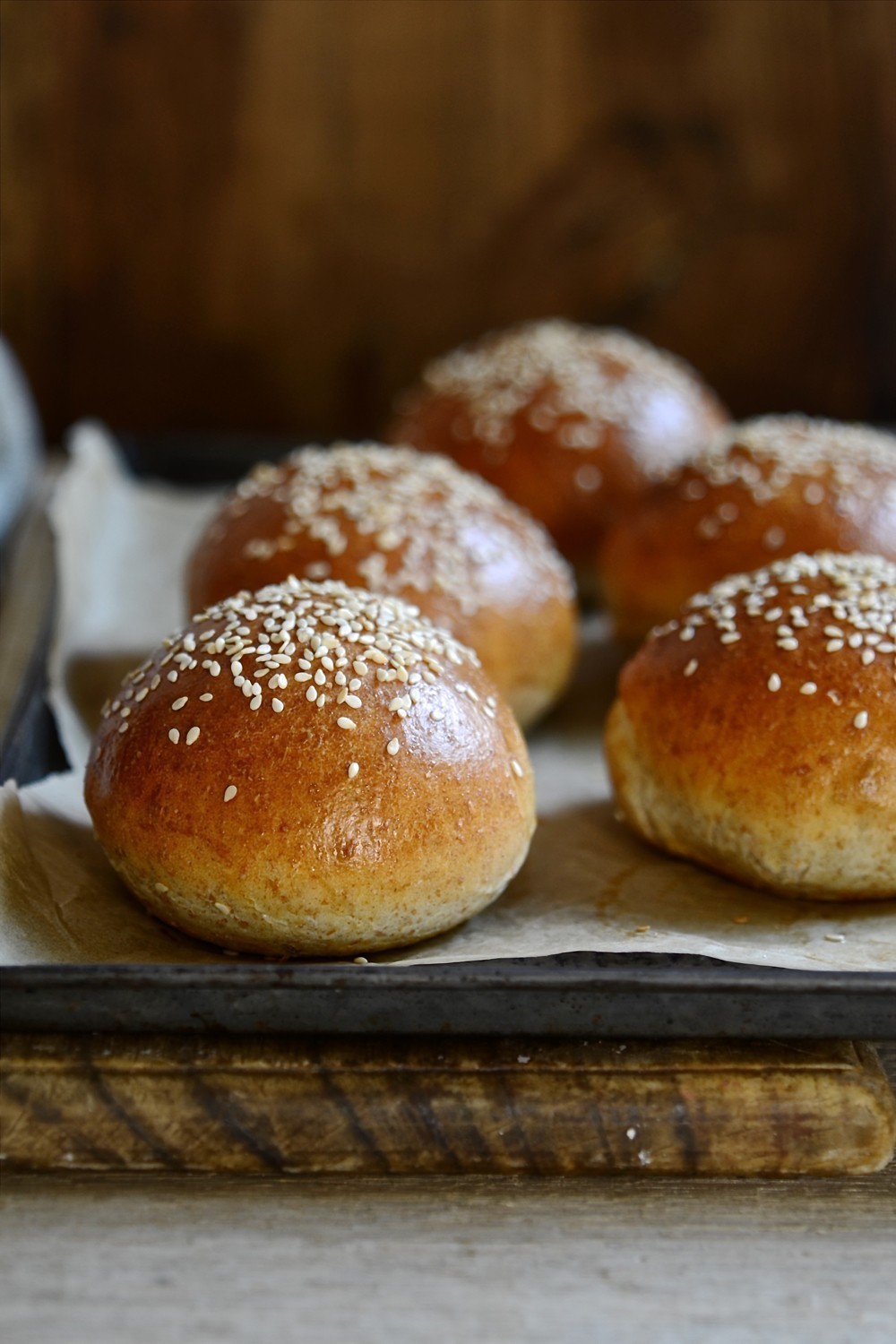 There's nothing quite like the smell of bread. I think it's safe to say, warm yeasted air is the kitchen's perfume. Homely and inviting. I make these Spelt burger buns often. Sometimes, I'll double the recipe and freeze half for another day, reheating them in the oven for about 6-8 minutes. It crisps the tops and warms the centre.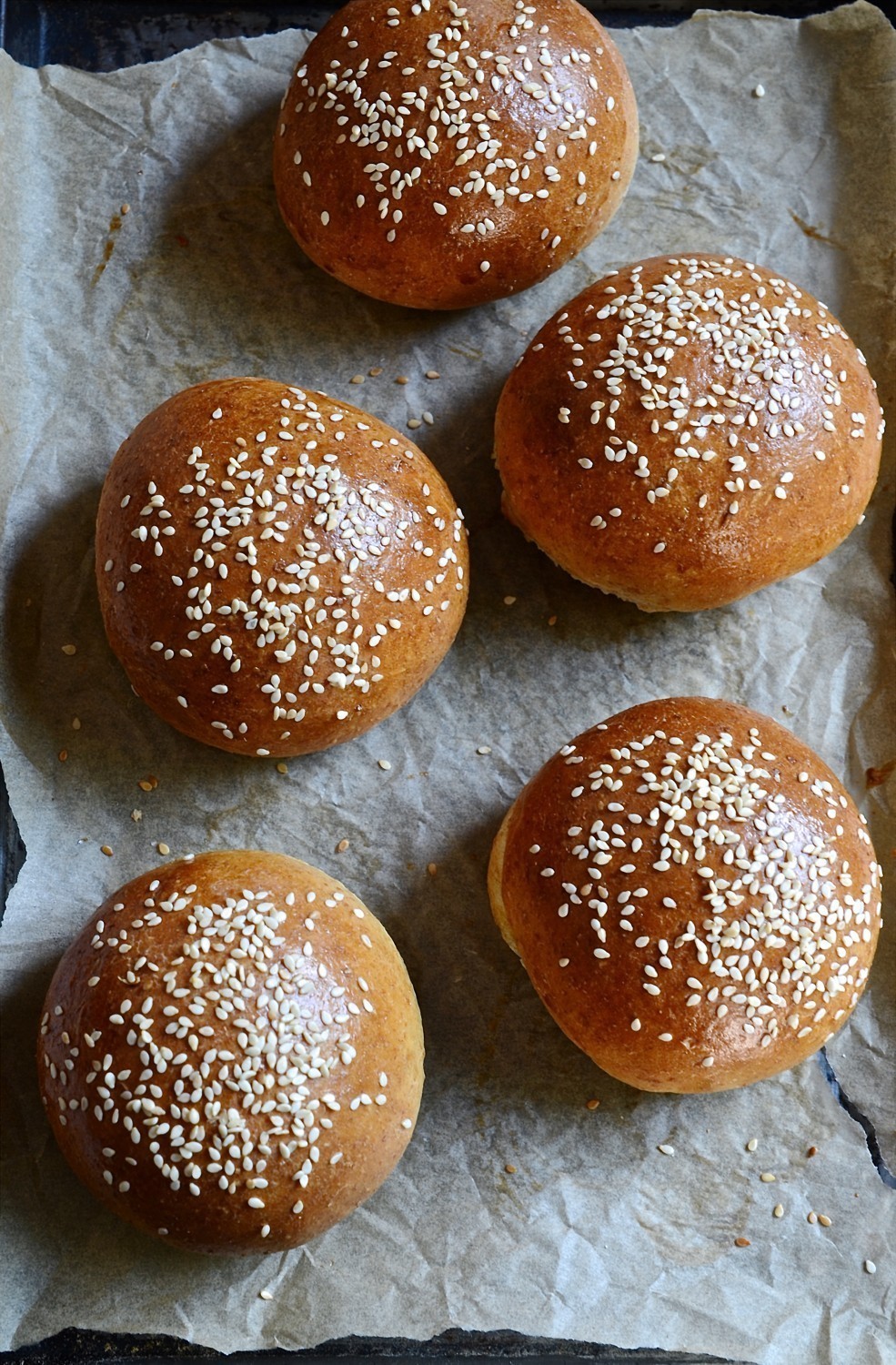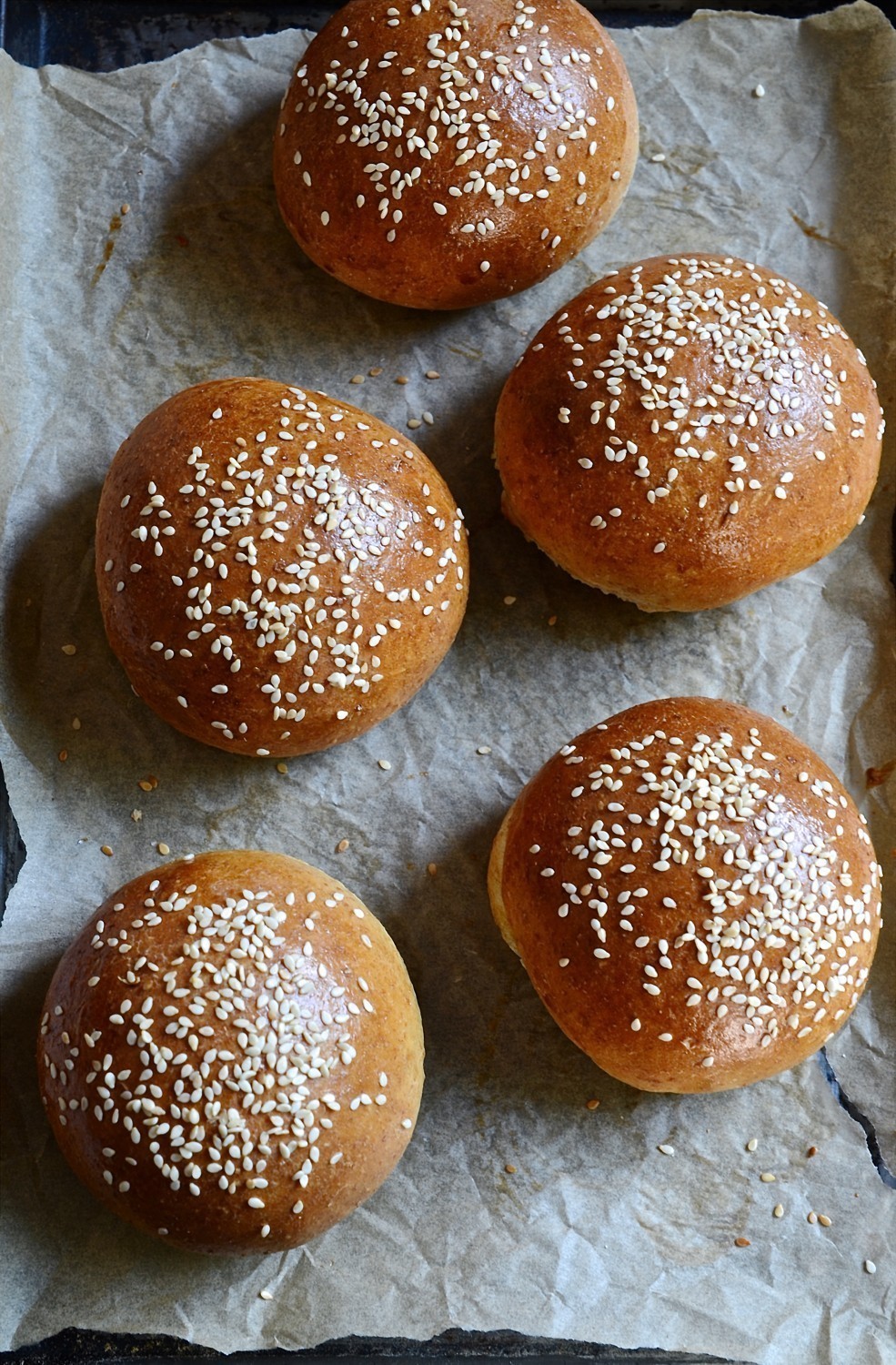 I love baking with spelt flour. This ancient grain flour has a nutty taste and lends good structure to bakes. You may want to try your hand at this fudgy chocolate banana bread.It's healthy and delicious. Here are some interesting nutritional facts on this ancient grain. Locally, spelt is available at health food stores, like Faithful to Nature, Jackson's and Dischem pharmacies. Alternatively, finely ground wholemeal flour will also work. I like to combine wholemeal spelt with white bread flour to lighten the texture. There's no poolish or sourdough starter either which simplifies the process. Mix, knead, prove, knead, prove, bake.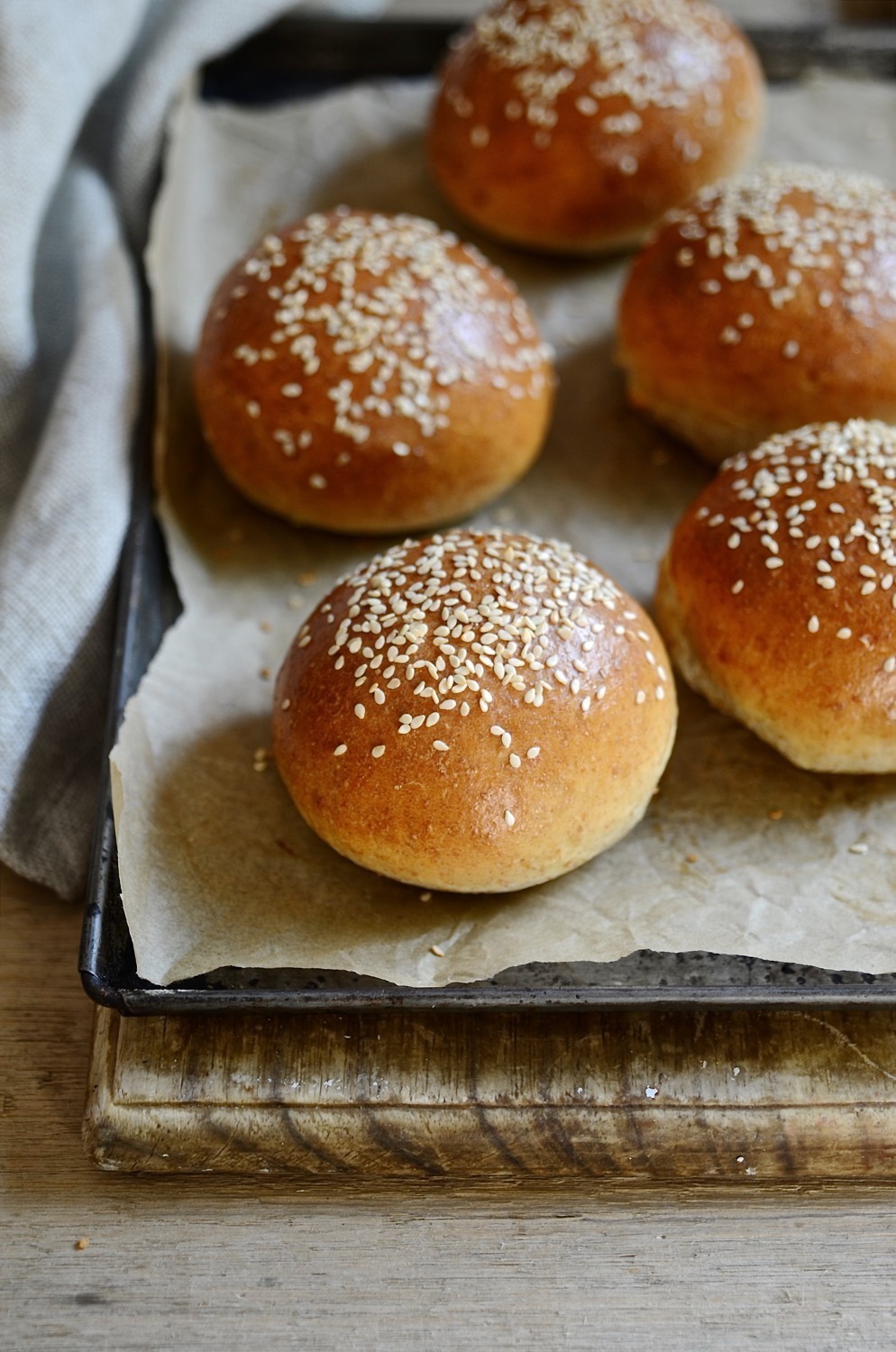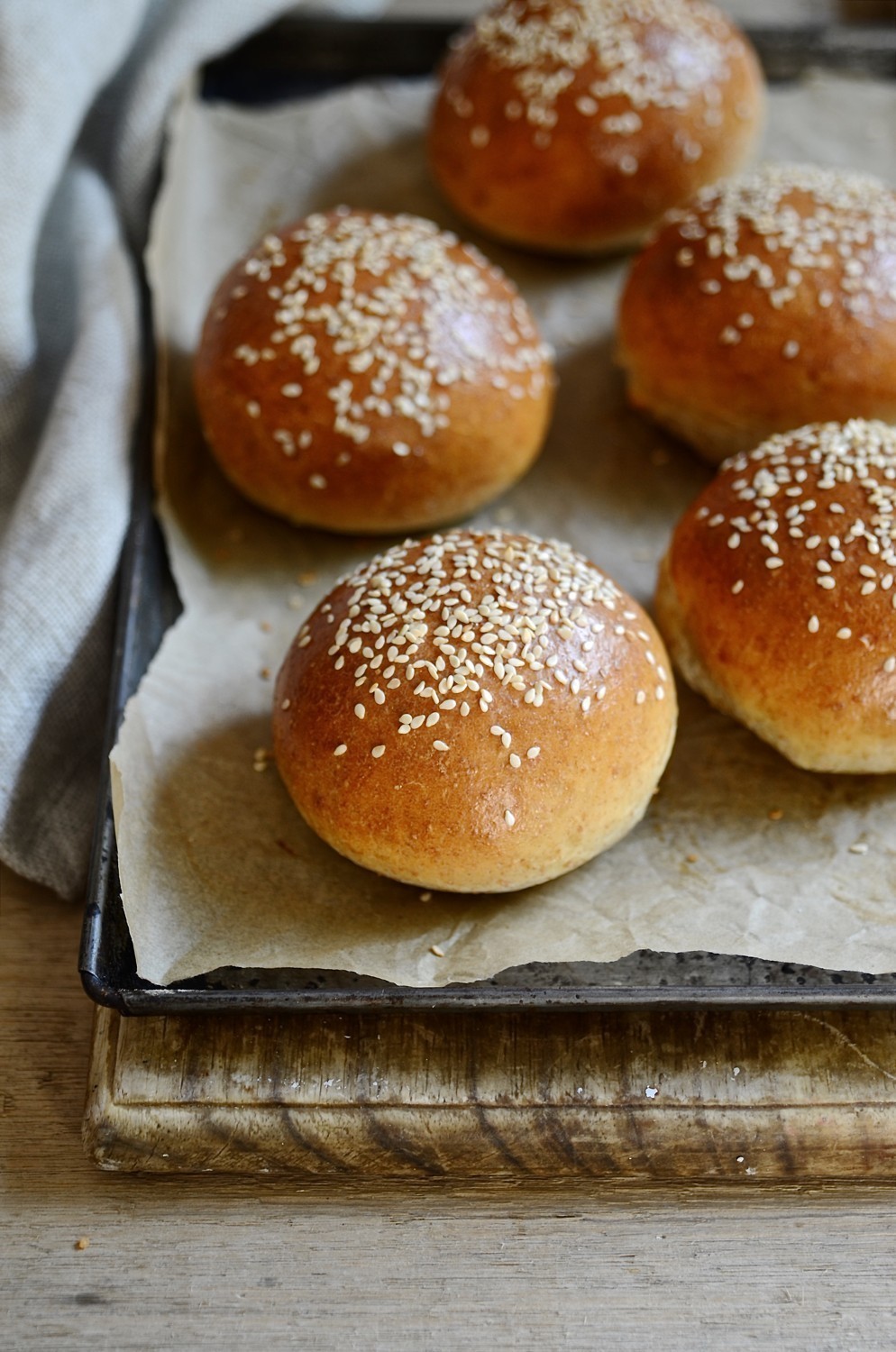 For the tops, a shower of sesame seeds are really lovely. You can of course use flax, pumpkin and sunflower seeds or maybe a sharp cheddar cheese, grated. I brush the tops with egg wash for a glossy finish. The buns are always best on the day of baking but will also keep 'til the second day, at which point I fill them with chicken mayo for packed school lunches.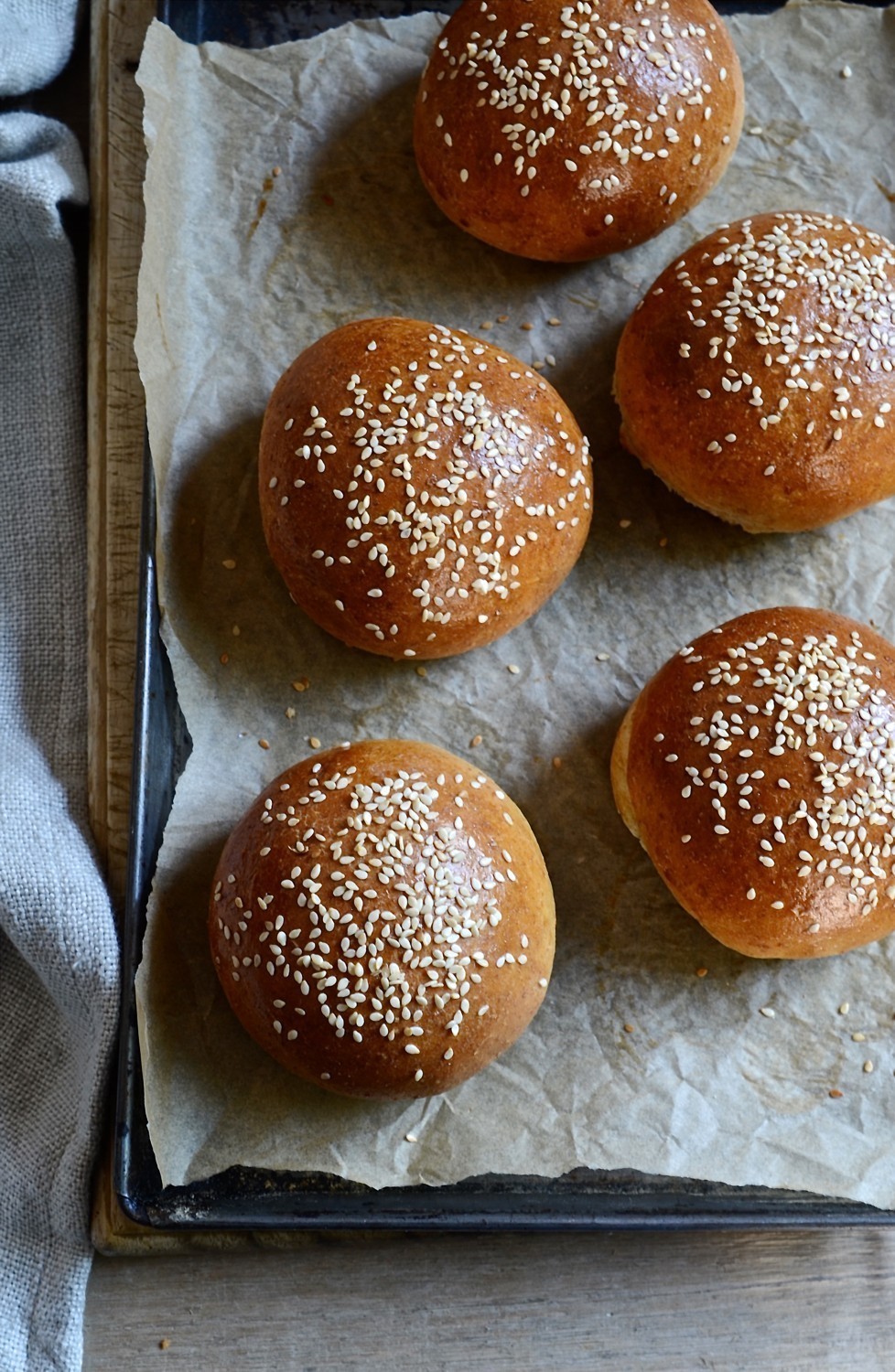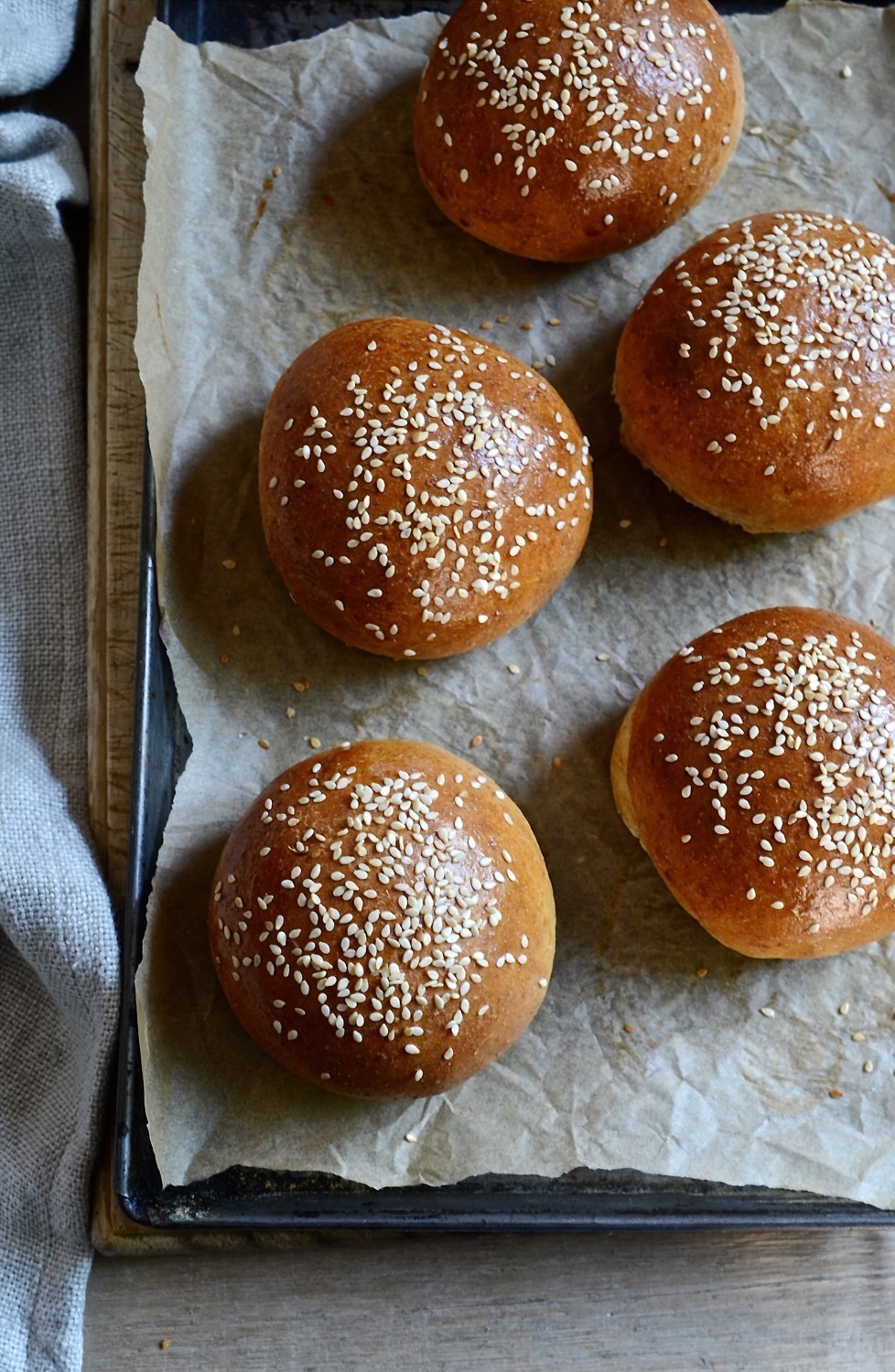 Best Spelt Burger Buns
Makes 5-6 buns
100g wholemeal spelt flour
150g white bread flour
3/4 teaspoon salt
1 teaspoon instant dry yeast
1 teaspoon castor sugar
100ml lukewarm milk
60 -70 ml water
1 tablespoon olive oil
1 egg yolk mixed with 15ml water
1 tbls sesame seeds
Place the flours, salt, yeast and castor sugar in a large mixing bowl and whisk to combine.
Add the milk, water and olive oil. Stir through with a fork until the dough comes together.
Turn out onto a floured surface and knead for about 8 minutes until smooth.
Place the dough in an oiled a bowl, cover and prove for 60 minutes or until doubled in size.
Divide the dough into 5 -6 equal sized portions and shape into balls.
Place on a lined baking sheet. Cover with a tea towel. Prove for 35 -45 minutes
Preheat the oven to 210º C.
Brush the tops of the buns with egg wash and scatter over the sesame seeds.
Bake for 18-20 minutes until golden and cooked through.
Cool on a wire rack before slicing.
More Bread making recipes to try:
Spicy hot cross bun soda bread