Fudgy chocolate banana bread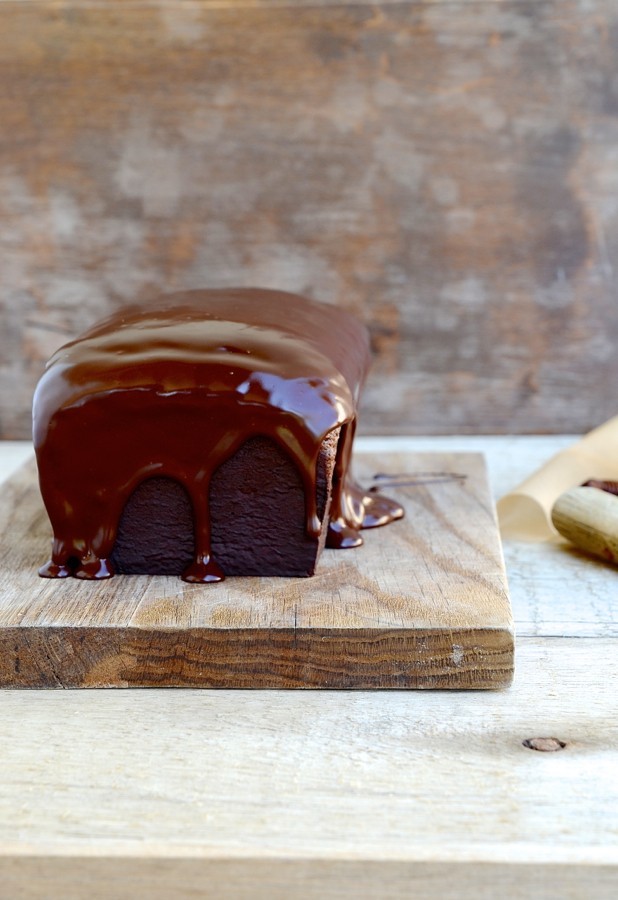 A fudgy chocolate banana bread to swoon over. Not only is it fudgy, but serendipitously packed with ingredients that are actually good for you. Today you can have your cake, eat it and perhaps even have a second? If you're doubtful, here are a couple of interesting facts that may convince you otherwise:
Spelt flour – A wholemeal spelt flour rich in iron and fibre, assisting in lowering cholesterol
Coconut oil – Reduces hunger and boosts brain function (note to self, eat more coconut oil!)
Honey – Nature's liquid gold gift
Bananas – One of the most versatile and nutritious fruits, packed with fibre and potassium
Medjool dates – A natural sweetener, adding a rich and sticky texture to bakes
Lindt 70% dark chocolate – Rich in anti-oxidants and hits the feel good centre of the brain.
All in all, things are looking up for us cake lovers!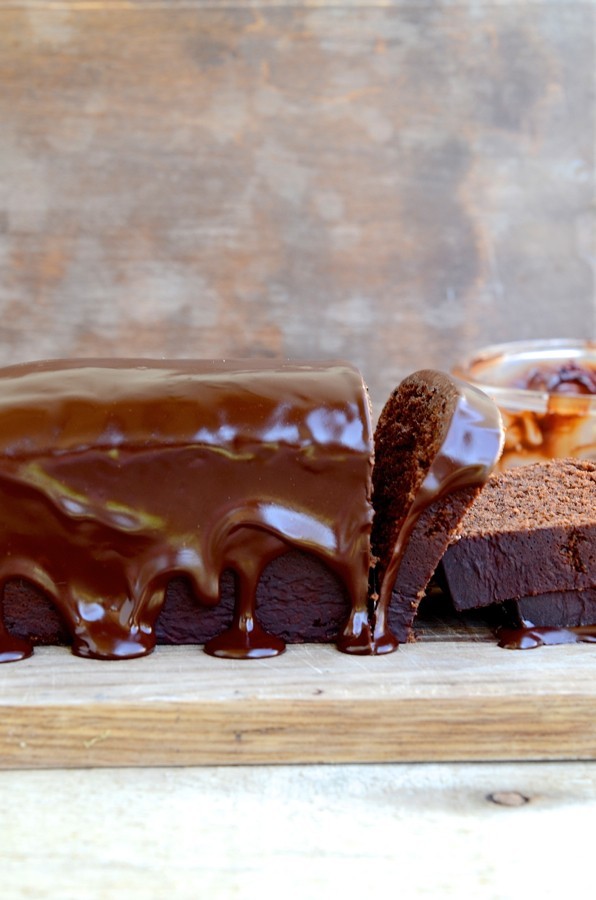 If you're new to baking, a loaf is perhaps the most approachable and forgiving place to start. Even the word 'loaf' suggests simplicity and comfort. Realistically there's very little chance of things going south! The method is a straight forward wet and dry mix-in-a-bowl story. There's no creaming and artful frosting involved, just downright easy and doable baking. If banana bread is a family favourite, then perhaps my Brown Butter Banana Bread should be your next port of call.
It's now day 3 after the baking of this fudgy chocolate banana bread. Based on past experiences with banana bread, I've had to seek out new hiding places for cakes to avoid complete demolition on day 1. Truth be told, it never lasts long enough for me to say, 'Yes, this tasty little cake will keep for at least a week!' The only reason why there's a slither left is because I've hidden this banana bread in a yet undiscovered corner of the house. So, having just enjoyed the remaining morsels, I can confidently report that it becomes more fudgy the longer it's left to stand. AND, my daughter actually asked if I added a rum? What, me? Really! Surprisingly, there's no alcohol involved here, but my scientific conclusion is that the banana and dates have become the best of friends and matured into a rummesque-like kind of flavour. Awesome, I tell you. Make this fudgy banana bread. You'll not regret it……
Oh, I nearly forgot. The coconut cream and dark chocolate ganache is insanely smooth and creamy. From the side drips you can tell that there'll be more ganache than is actually necessary, but in Charlie's world and mine, what's the measure for too much? Happy weekend baking. I'd love to hear how long this dark beauty lasts in your kitchen?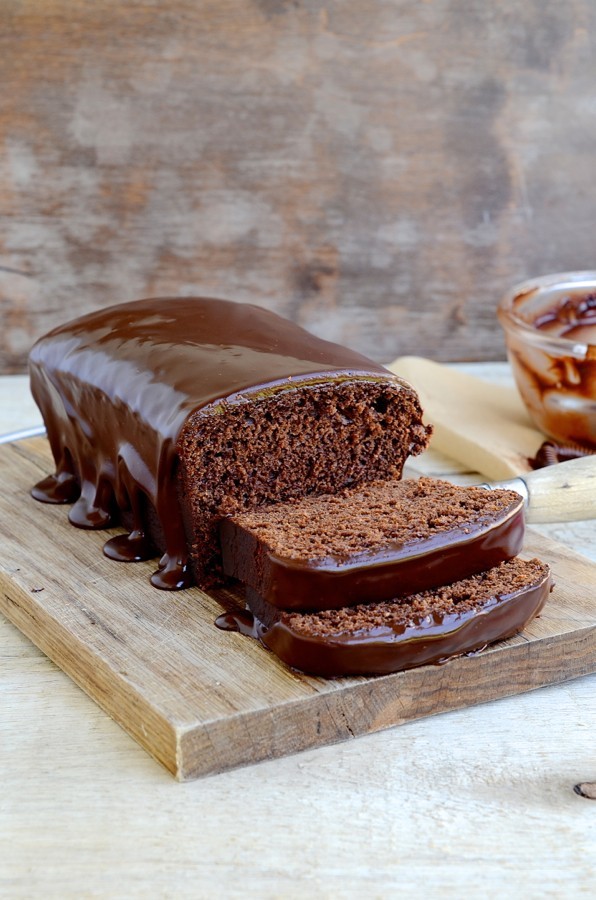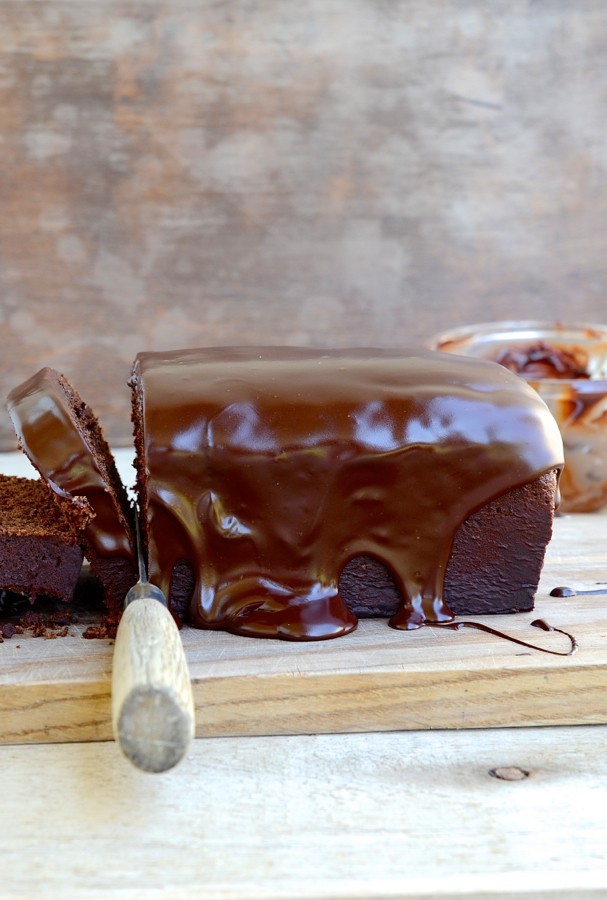 Fudgy chocolate banana bread
80g (1/3 cup) wholemeal spelt flour or regular wholemeal flour
50g (1/2 cup) all-purpose cake flour
a pinch of salt
25g (3 heaped tablespoons) cocoa powder
1 teaspoon baking powder
1/2 teaspoon bicarbonate of soda
90g soft brown sugar
3 tablespoons honey
60g medjool dates, pitted and roughly chopped
2 eggs
110ml coconut oil
2 large, very ripe bananas
1 teaspoon vanilla extract
Chocolate ganache
100g Lindt 70% dark chocolate
1/3 cup coconut cream
Preheat the oven to 180º C. Grease and line a 20cm loaf tin with baking paper. Sift the flours, salt, cocoa and raising agents into a large mixing bowl. Place the brown sugar, honey, dates, eggs, coconut oil, bananas and vanilla in a blender or liquidizer. Blitz until smooth and well combined with the consistency of a thick milk shake. Pour the wet ingredients into the sifted flour and fold through until incorporated. Pour the batter into the loaf tin and bake for around 35-40 minutes until cooked through.
Rest in the tin for 10 minutes before turning out to cool completely.
For the ganache, place the chocolate and coconut milk in a small heat resistant bowl and microwave for 40 seconds. Whisk until smooth and glossy. Be careful not to overheat. The residual heat of the bowl will be enough to melt the chocolate. Set the ganache aside to cool and thicken. Pour the ganache over the banana loaf and allow to set until until firm.