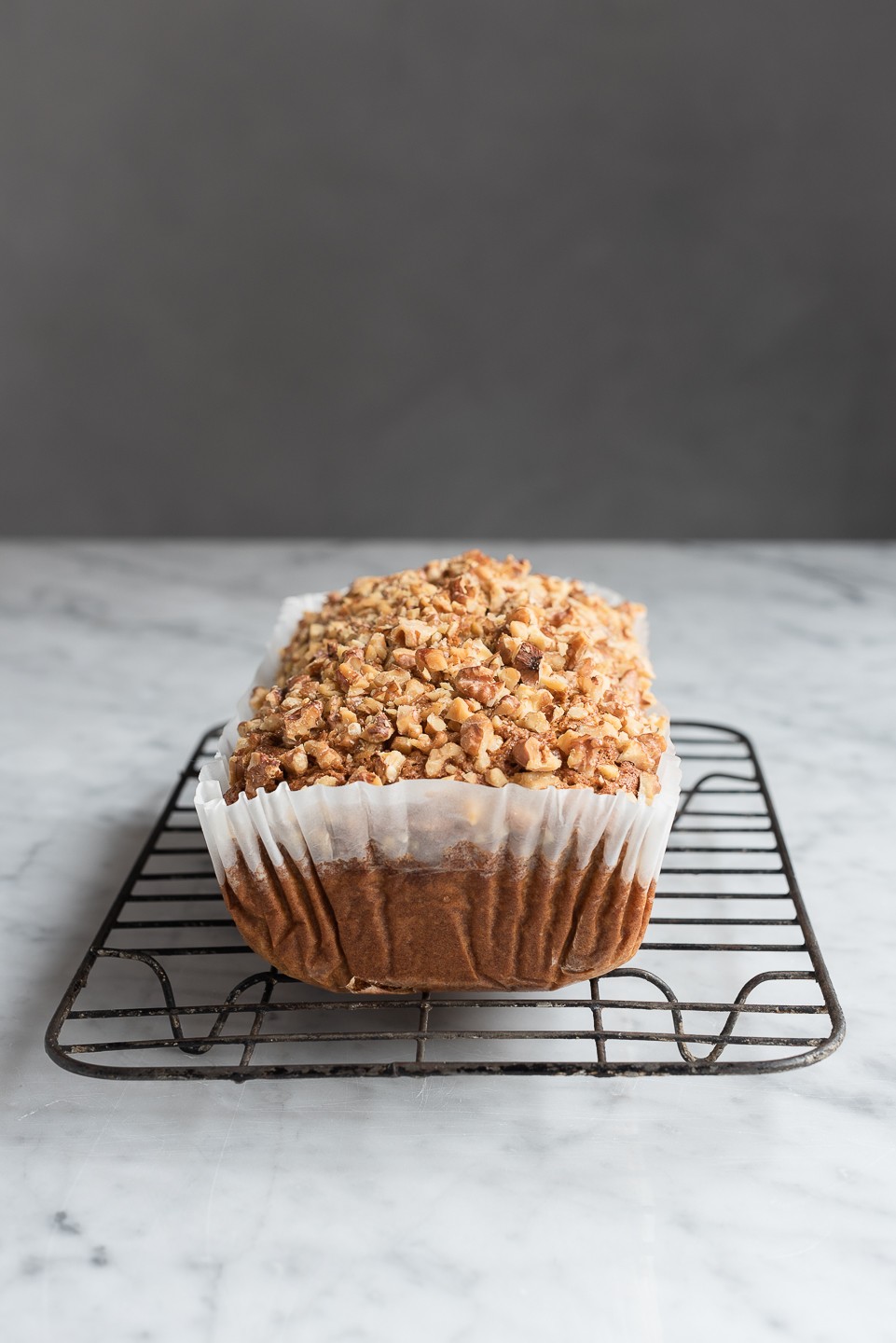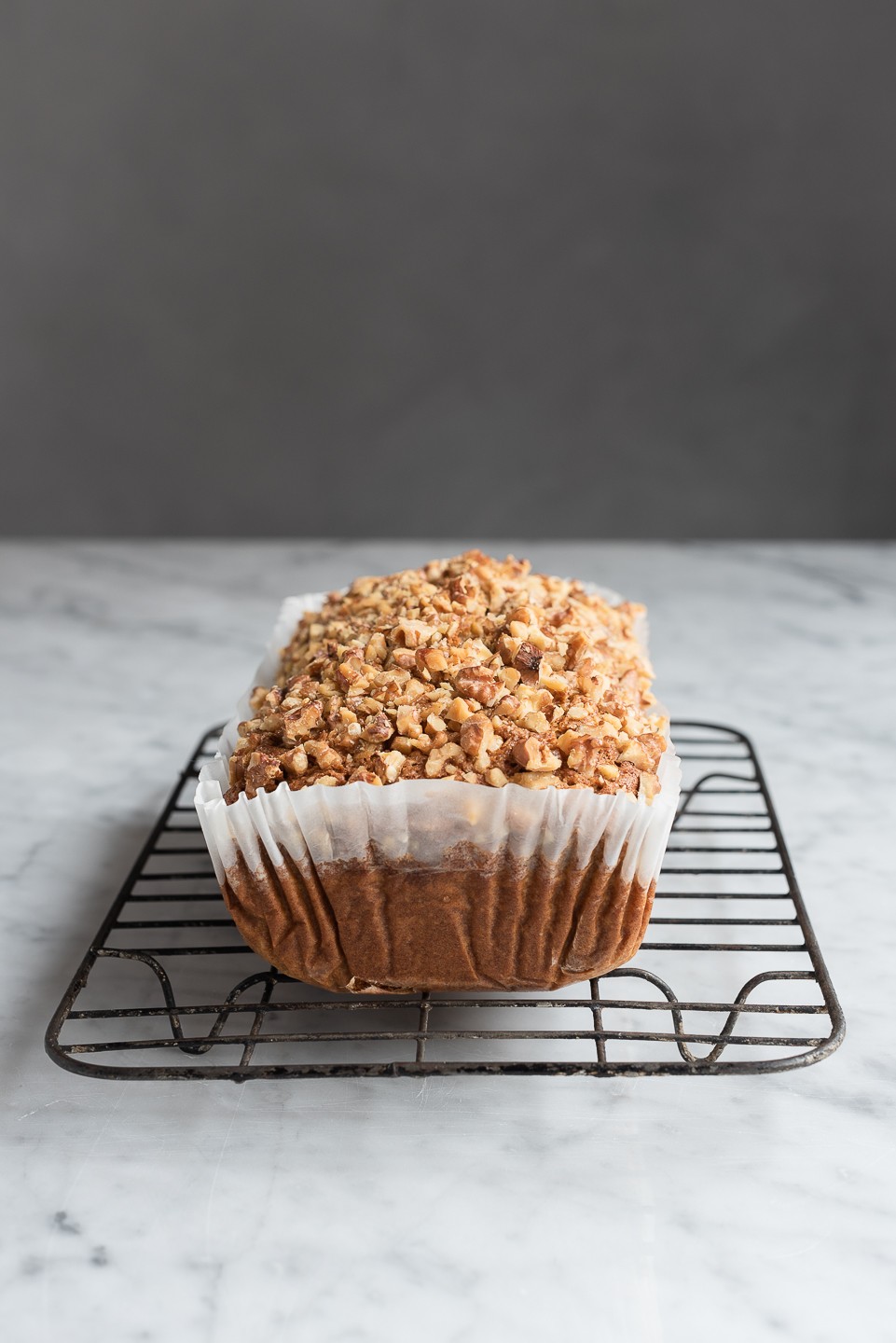 Does the world really need another banana bread recipe? As long as there are a bunch of bananas looking to be upscaled, I think it's safe to say, we're in business. If you fancy a change from complicated layered cakes, a simple loaf that exudes nostalgia, is what's needed.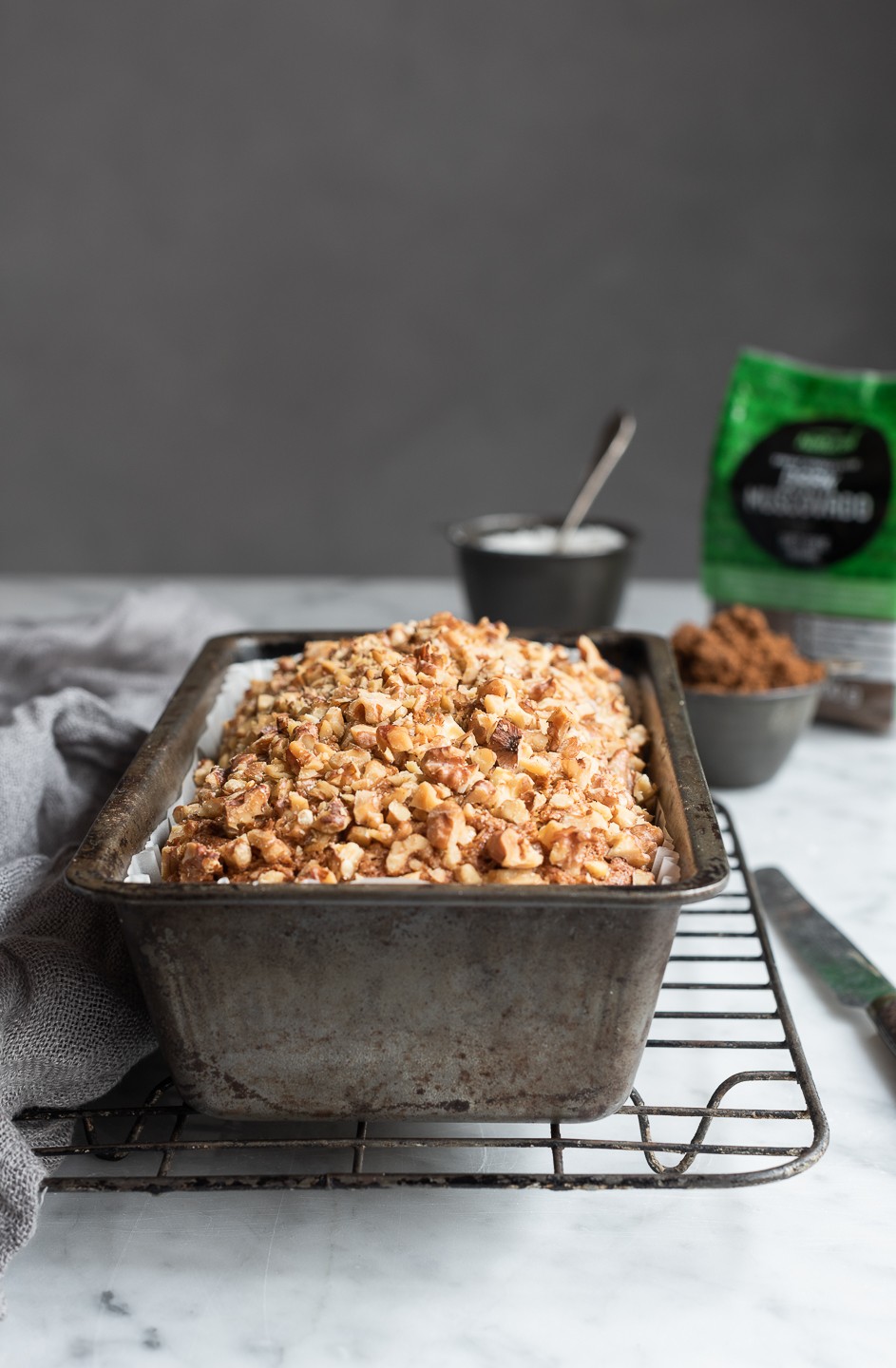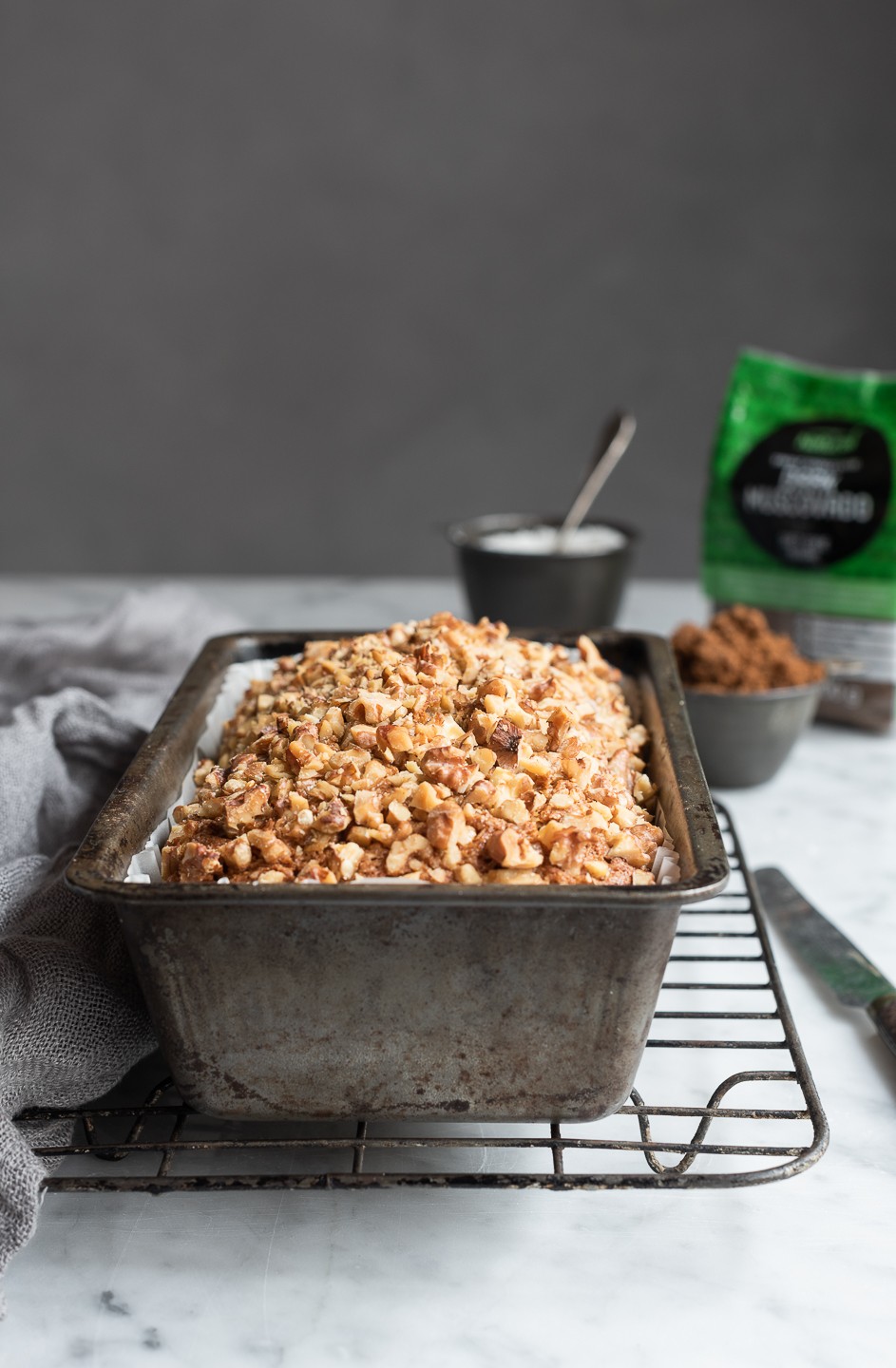 Considering the growing collection of banana bread recipes on the blog, my weakness for this classic bake is rather evident. Some are made healthy with wholesome ingredient swaps like here, in this frosted peanut butter banana bread. The addition of wholewheat flour and coconut lends an almost tropical flavour with a slight nuttiness. To encourage the caramel notes that I was after, I used Natura Sugars Dark Muscovado Sugar. As the name suggests, it's really dark with a rich molasses taste that gives the loaf its honey-golden glow.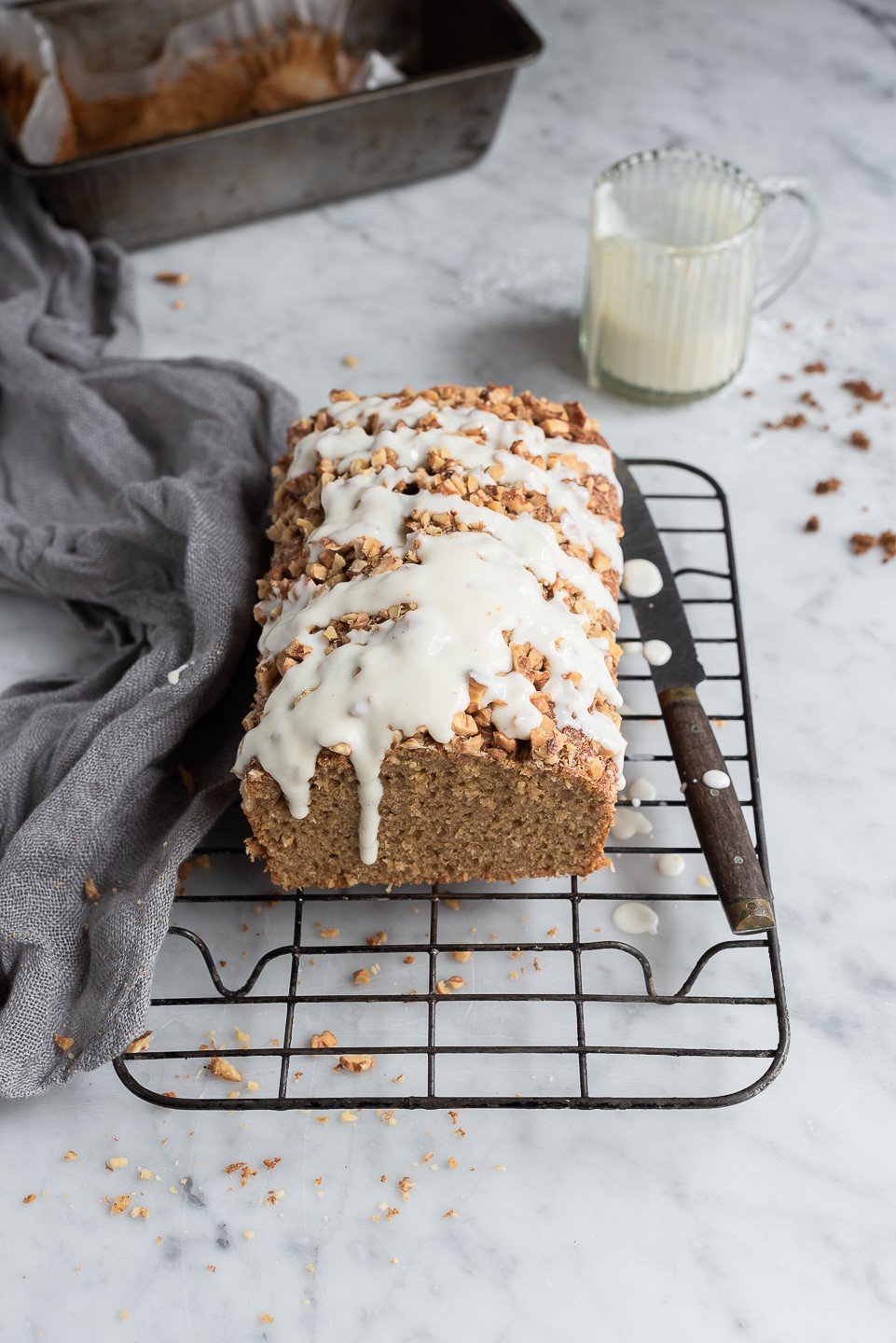 With the first banana bread test bake, I made a plainer version. No toppings and no drizzle. It was good, but not incriduble. The second loaf was heavily streusel-ed. Also good, but not the best. Third time lucky. A sprinkling of cinnamon sugar and a handful of walnuts was the perfect fit. And just because a drizzle makes everything a little more special, there's an easy 2 ingredient Yoghurt cream too.


Side notes
If your processor can accommodate the entire mixture, add the sifted ingredients and the coconut to the banana mixture and blitz together. The texture of this banana bread holds together well, which makes ideal for toasting. For a spoiling weekend breakfast, toast thick slices and top with Greek yoghurt, sliced banana and a drizzle of honey.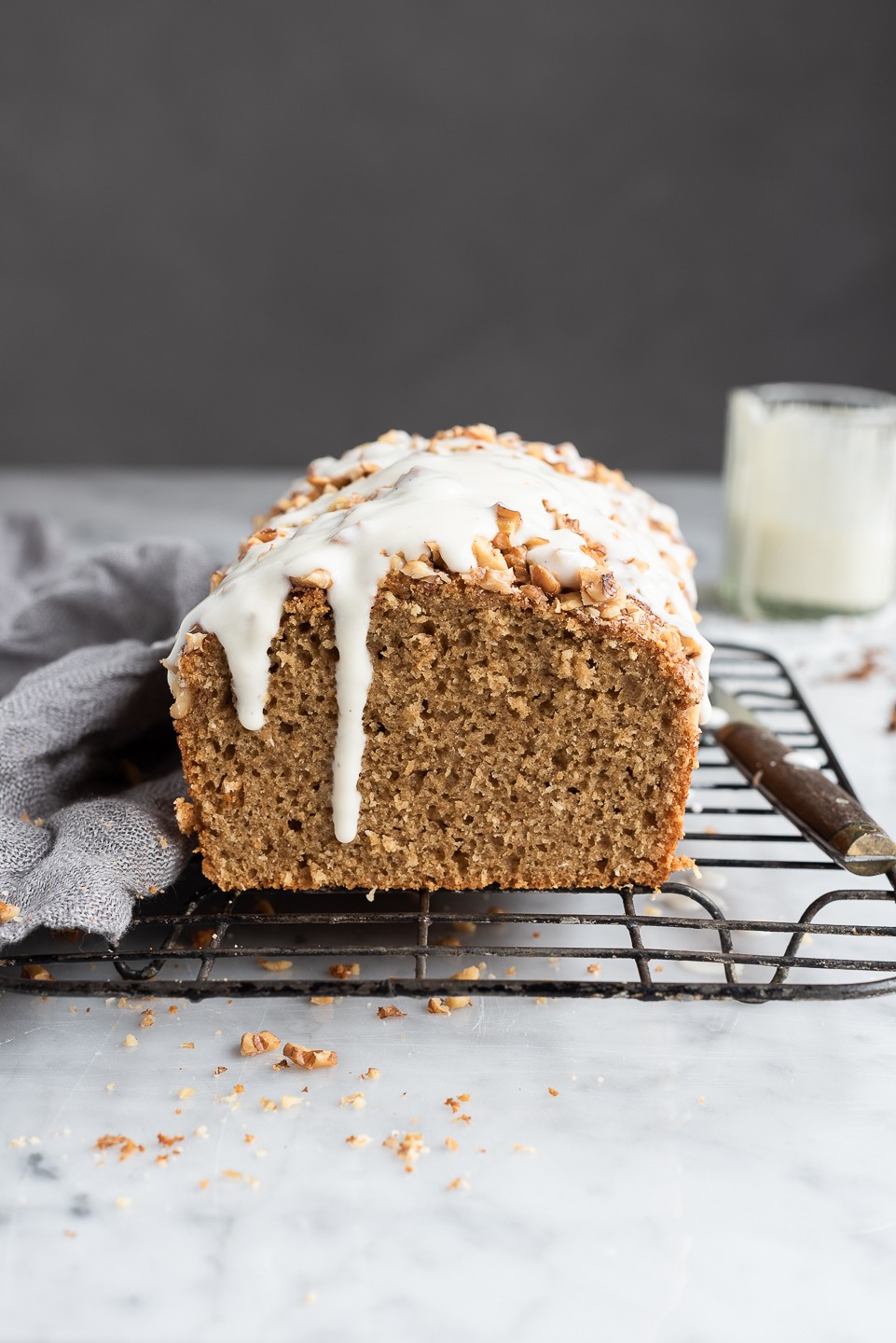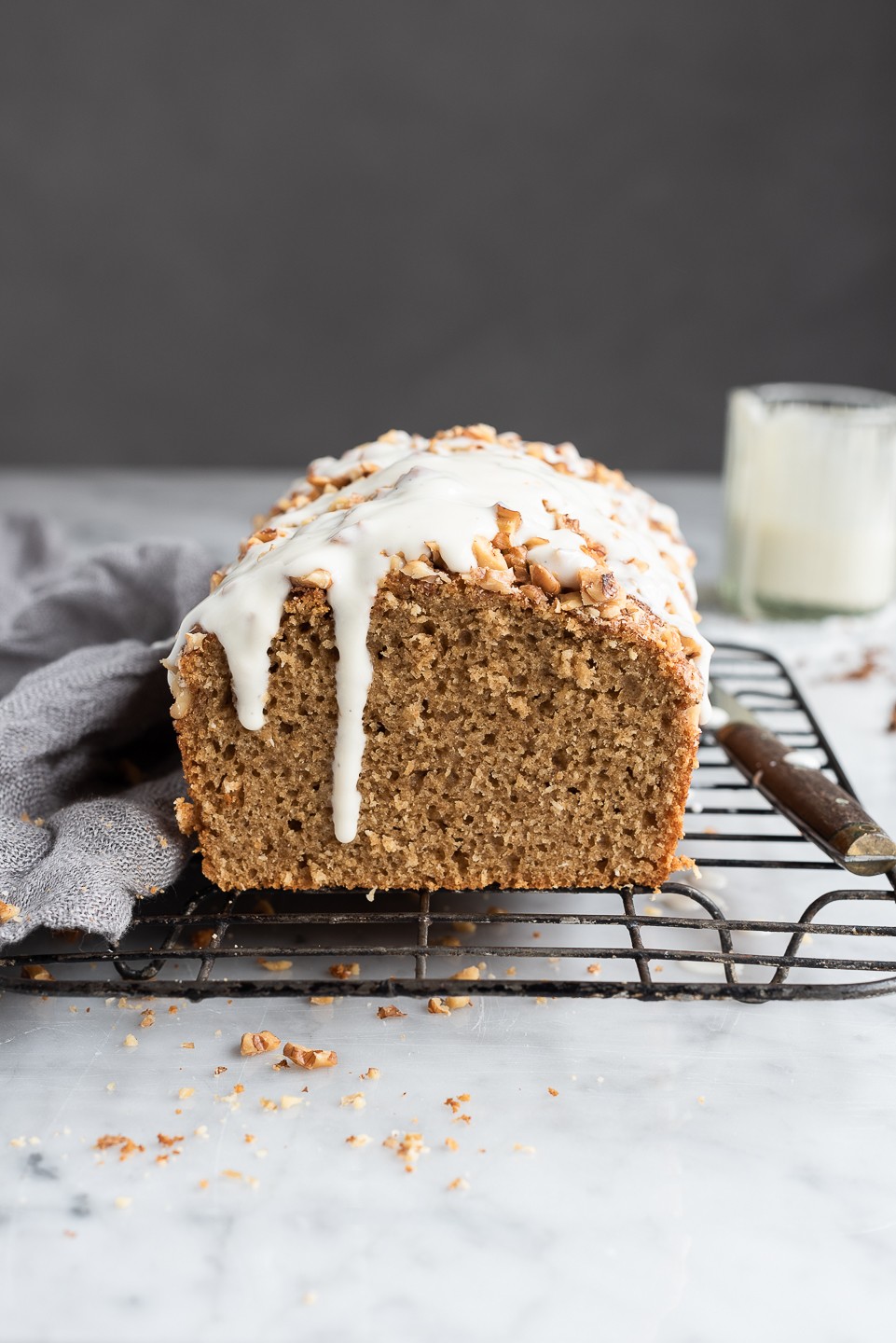 Blender coconut banana bread
Makes 1 loaf
70g butter, melted and cooled
60g coconut oil, melted
100g (1/2 cup) Natura Sugars Dark Muscovado Sugar
2 eggs (xl)
5ml (1 teaspoon) vanilla extract
3 large over-ripe bananas
150g (1 cup) cake wheat flour
70g (1/2 cup) wholewheat flour
7.5ml (1 1/2 teaspoons) baking powder
1/4 teaspoon salt
40g (1/2 cup) desiccated coconut
cinnamon sugar, for sprinkling
50g (1/2 cup) walnuts, roughly chopped
Yoghurt cream drizzle
80ml (1/3 cup) full cream natural yoghurt
20 ml (4 teaspoons) honey
Preheat the oven to 180º C. Line a 22 x 10 cm loaf tin with baking paper.
Place the butter, coconut oil, Natura Sugars Muscovado Sugar, eggs, vanilla and bananas in a blender. Pulse to combine. The mixture should be smooth and the sugar, incorporated.
Sift the cake wheat flour, wholewheat flour, baking powder and salt together in a bowl. Add the coconut to the flour and mix in. Add the banana mixture to the dry ingredients and fold through.
Transfer the batter to the tin and smooth over. Sprinkle with cinnamon sugar and scatter the walnuts on top. Bake for 50 minutes. Check for doneness before removing from the oven. Cool on a wire rack before unmoulding.
For the drizzle, whisk together the yoghurt and honey. Pour over the cooled loaf just before serving.
More banana love:
Frosted peanut butter banana bread