Peanut butter banana bread
20 April 2018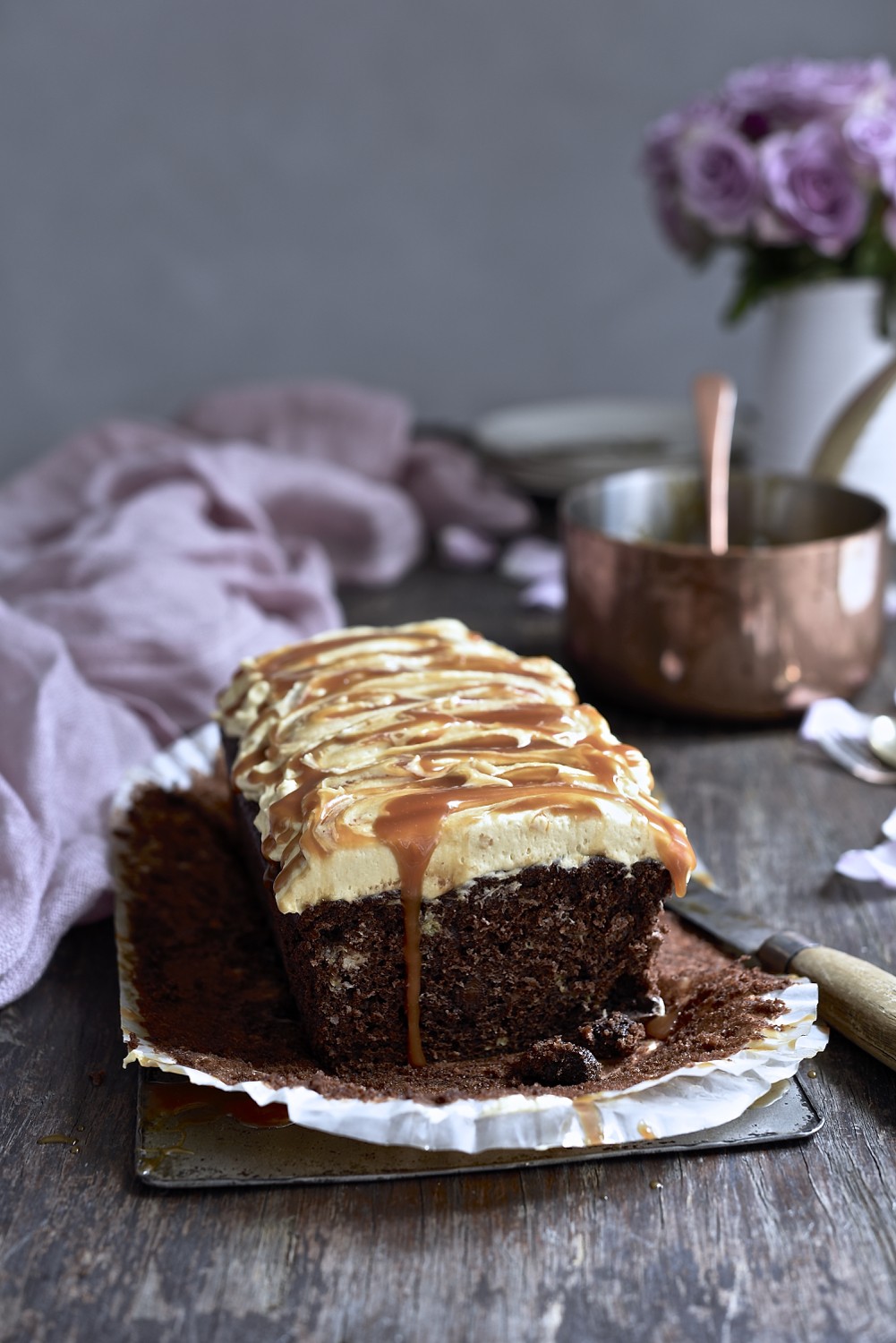 I'm thinking of writing a book called Blenders and Bananas. One whole chapter will be dedicated to banana bread, another to banana breakfasts and a third, to sweet and savoury recipes like this Cape Malay curry with roasted bananas.  But first, let's talk about this Peanut butter banana bread.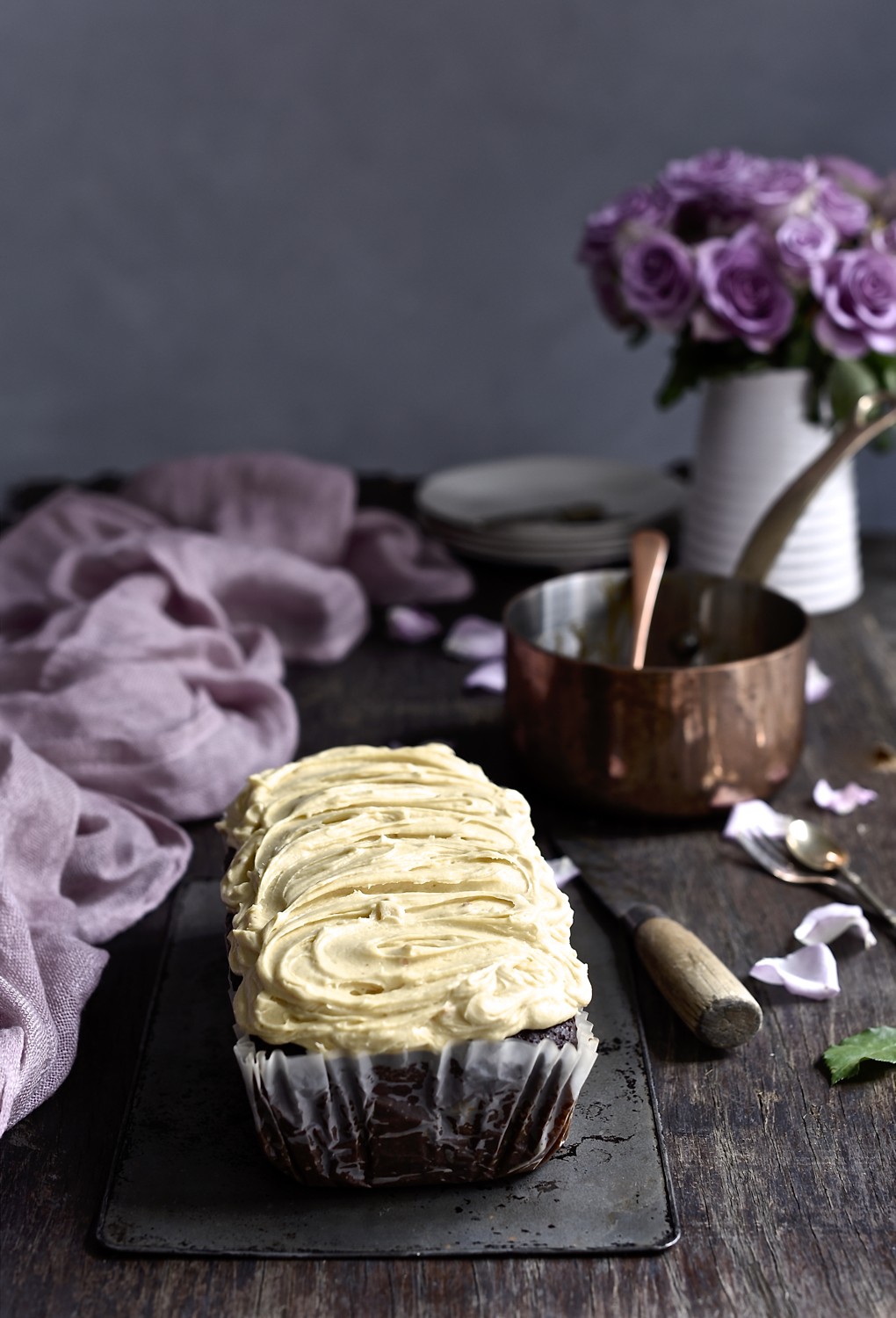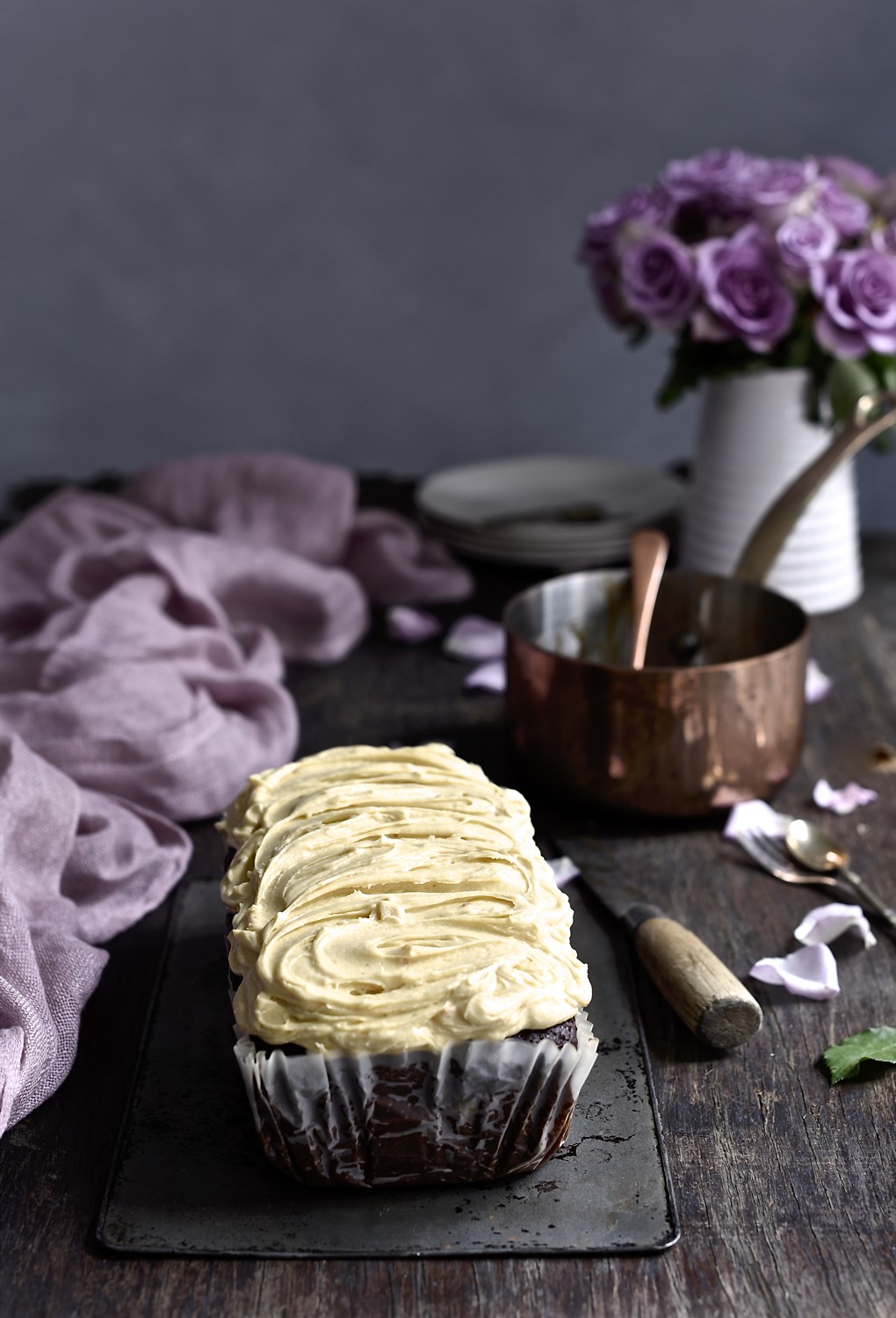 In my first year of food blogging, I shared a brown butter banana bread. It remains one of the most popular loaves here on the blog. On the last count, there were no less than 5 banana bread recipes listed here. If it were up to me, there'd be more, but I'm practising restraint in an attempt to appear normal and not slightly obsessive, which of course, I am. It then follows that my girls and husband are highly skilled banana bread eaters. According to Darren, this fudgy loaf knocks the socks off its predecessors. It's devastatingly good.
There are levels to this chocolate fudge banana bread.
Make just the loaf and be done.
Make the loaf and peanut butter frosting.
Again, make the loaf, frosting and the salted caramel sauce.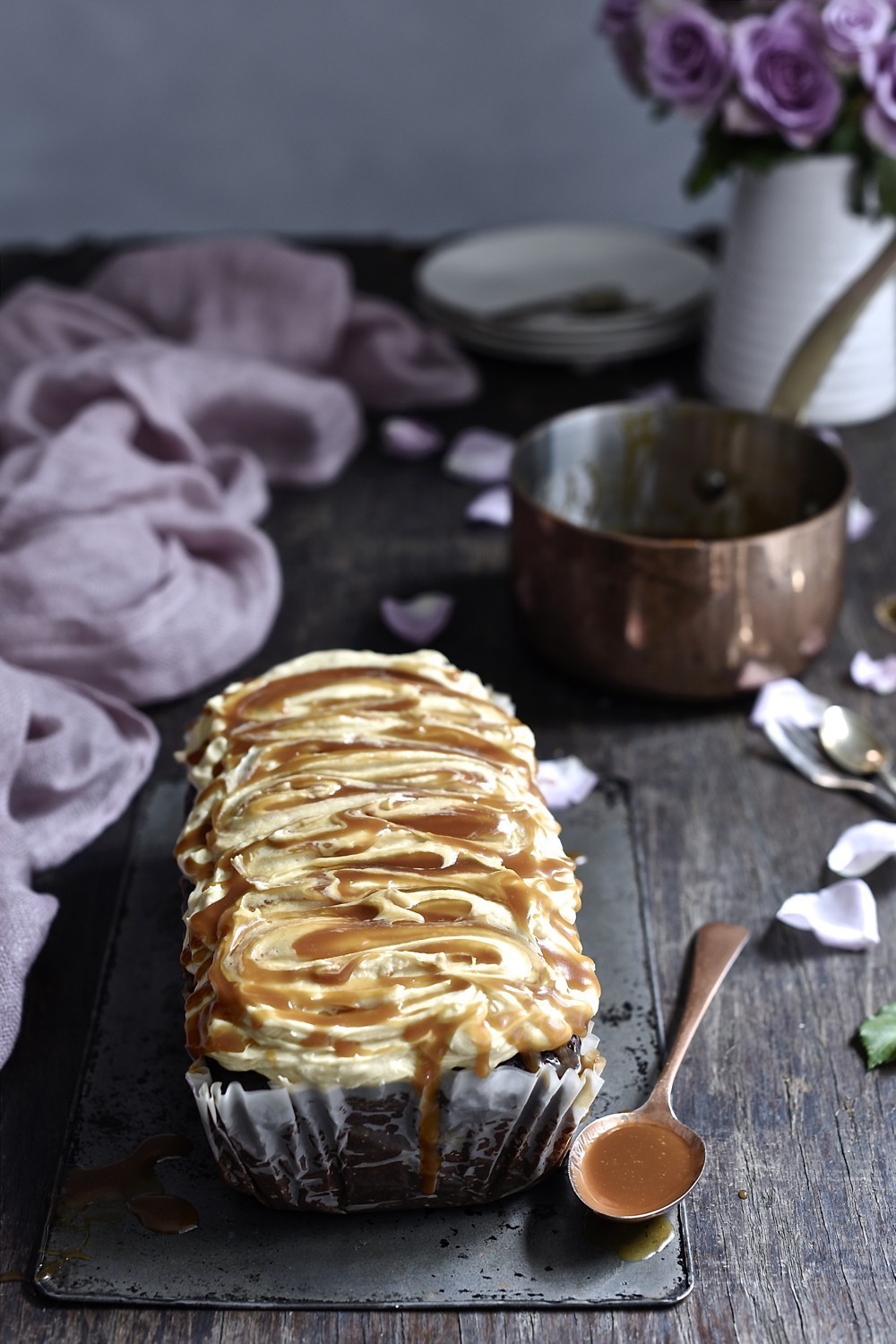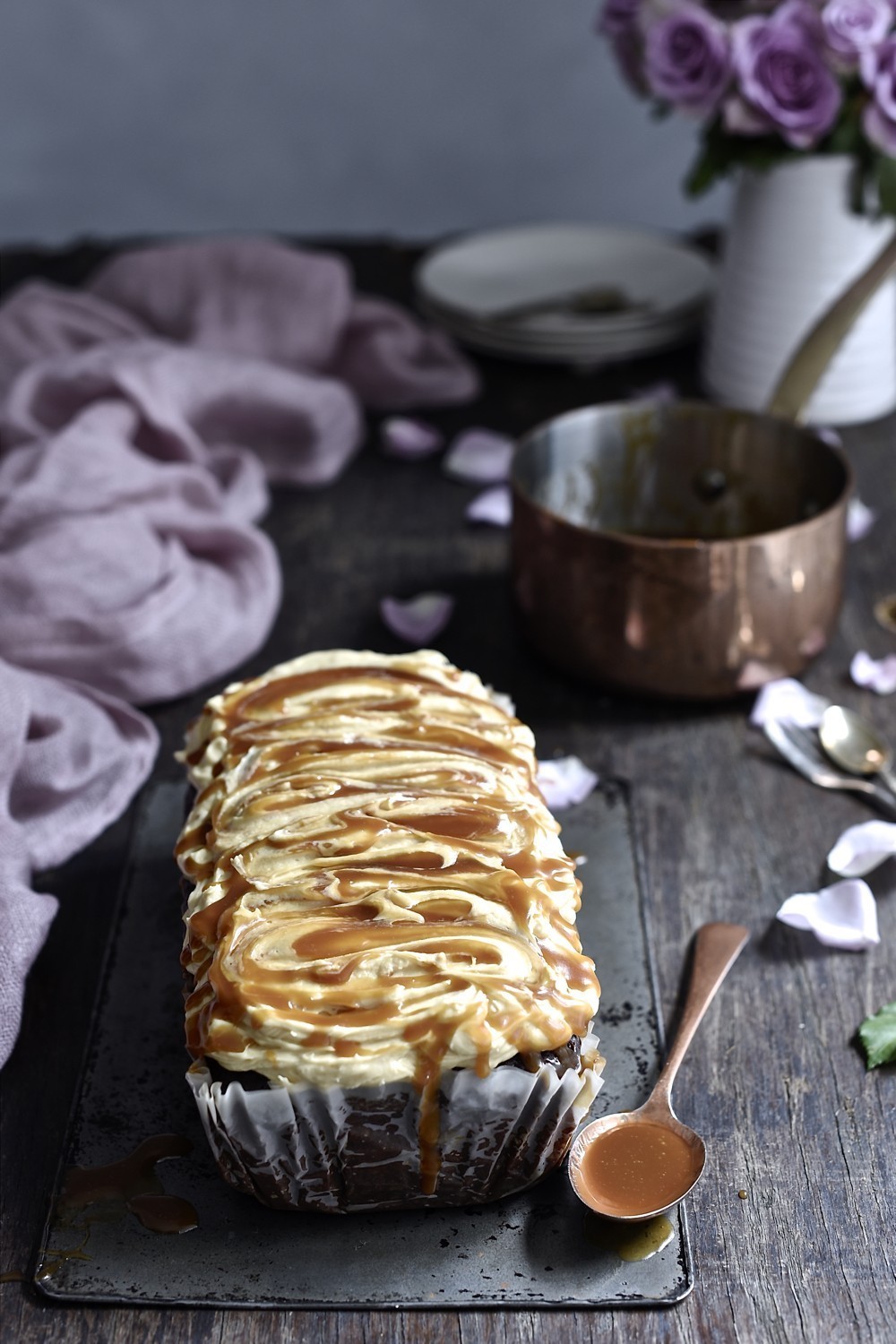 I receive plenty of requests for one-bowl cake recipes and foolproof bakes. But, if I were a betting woman, I'd say this recipe is near bullet proof. What could be simpler than a one-bowl oil cake? Like with most banana breads, this loaf keeps well for up to five days. In our home banana bread will be lucky to see the day two. The frosting is not really necessary but it's ethereally light and tastes like whipped creamy peanut butter, so it's a yes from me.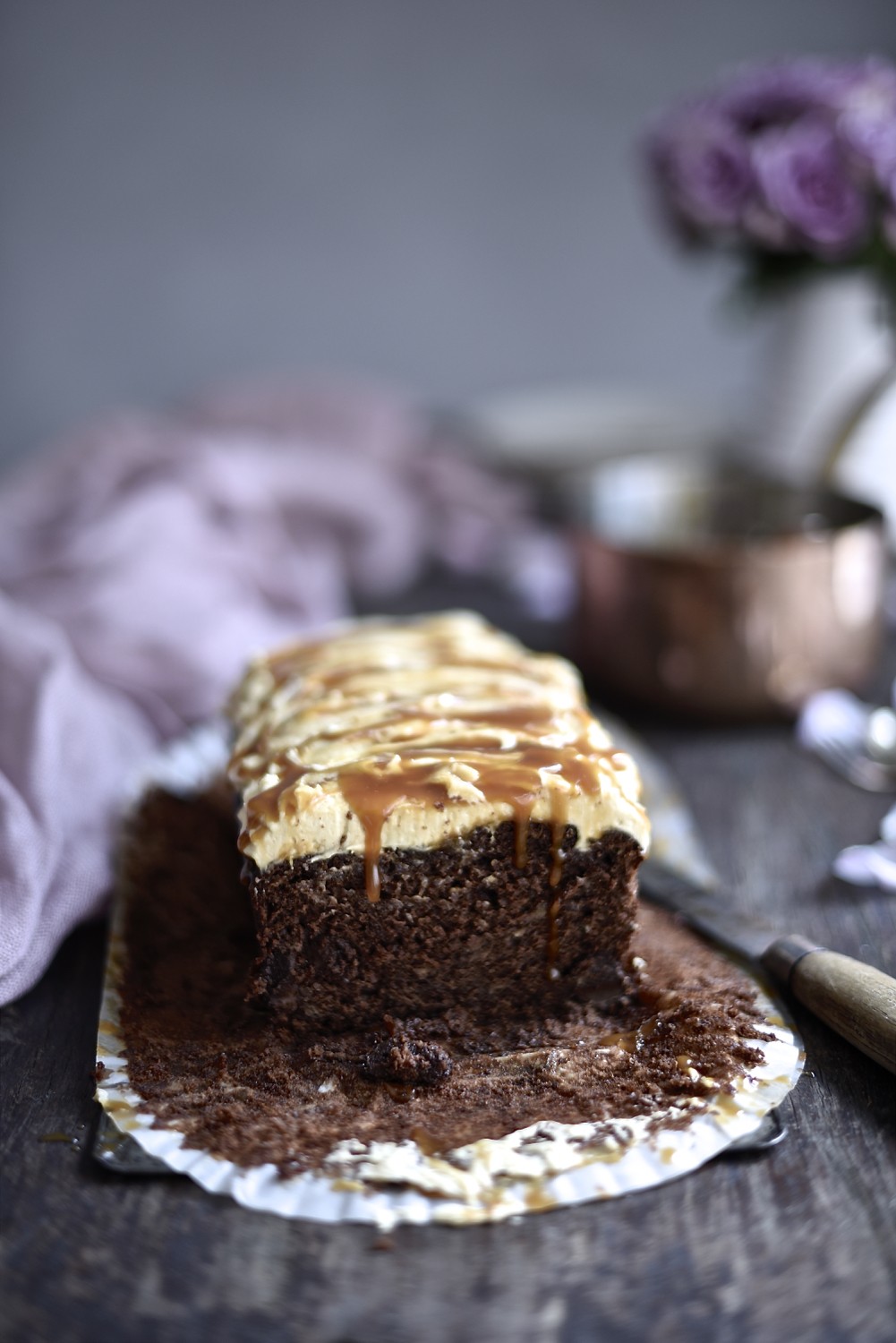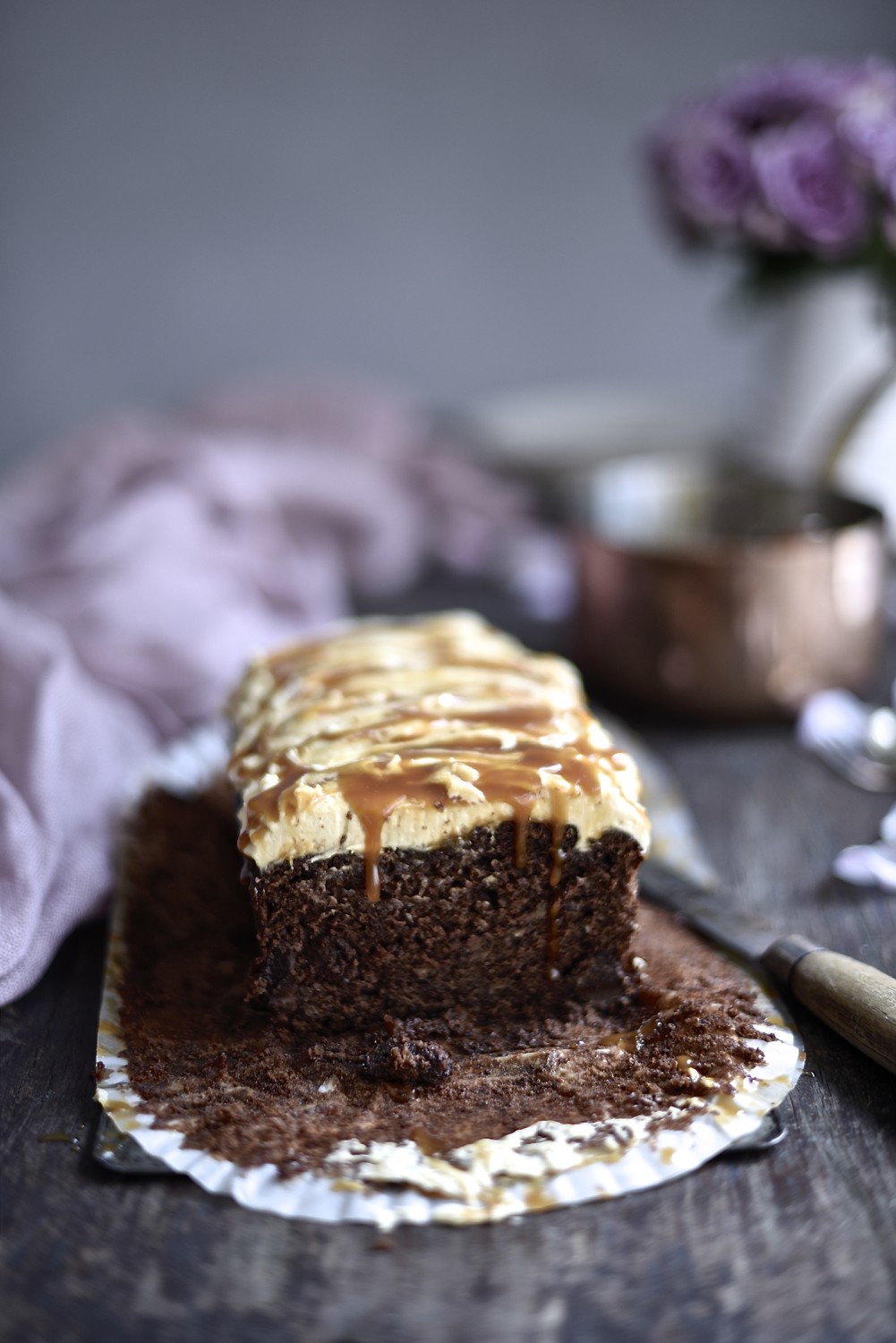 Peanut Butter Banana bread
3 very ripe bananas, finely mashed
120ml (1/2 cup) vegetable oil
180ml (3/4 cup) brown sugar
2 eggs (xl)
5ml (1 teaspoon) vanilla extract
140g (1 cup) cake flour
1 1/4 teaspoon baking powder
1/4 teaspoon salt
5ml (1 teaspoon) ground cinnamon
80ml (1/3 cup) cocoa powder
100g dark chocolate, roughly chopped
Peanut butter frosting
50g (1/4 cup) butter, softened
100g (1/2 cup) smooth cream cheese, at room temperature
90g (1/3 cup) peanut butter
5ml (1 teaspoon) vanilla extract
230g (1 1/2 cups) icing sugar, sifted
Preheat the oven to 180º C. Grease and line a 20 x 10 cm loaf pan.
Beat the oil, sugar, eggs and vanilla in a mixing bowl until pale and creamy. Add the mashed bananas and beat once more.
Sift the flour, baking powder, salt, cinnamon and cocoa into the banana mixture and beat slowly to combine. Fold through the chocolate.
Spoon into the tin and smooth over the top. Bake for 70 – 75 minutes. Cover loosely with foil for the last 20 minutes.
Rest in the tin for 10 minutes before transferring to a cooling rack.
To make the frosting, cream together the butter, cream cheese, peanut butter and vanilla until smooth.
Add the icing sugar and beat until fluffy and light.
Swirl the peanut butter frosting over the cooled banana bread and drizzle with caramel sauce.
Here are two Blog favourites:
Sugar-crusted Brown Butter Banana Bread