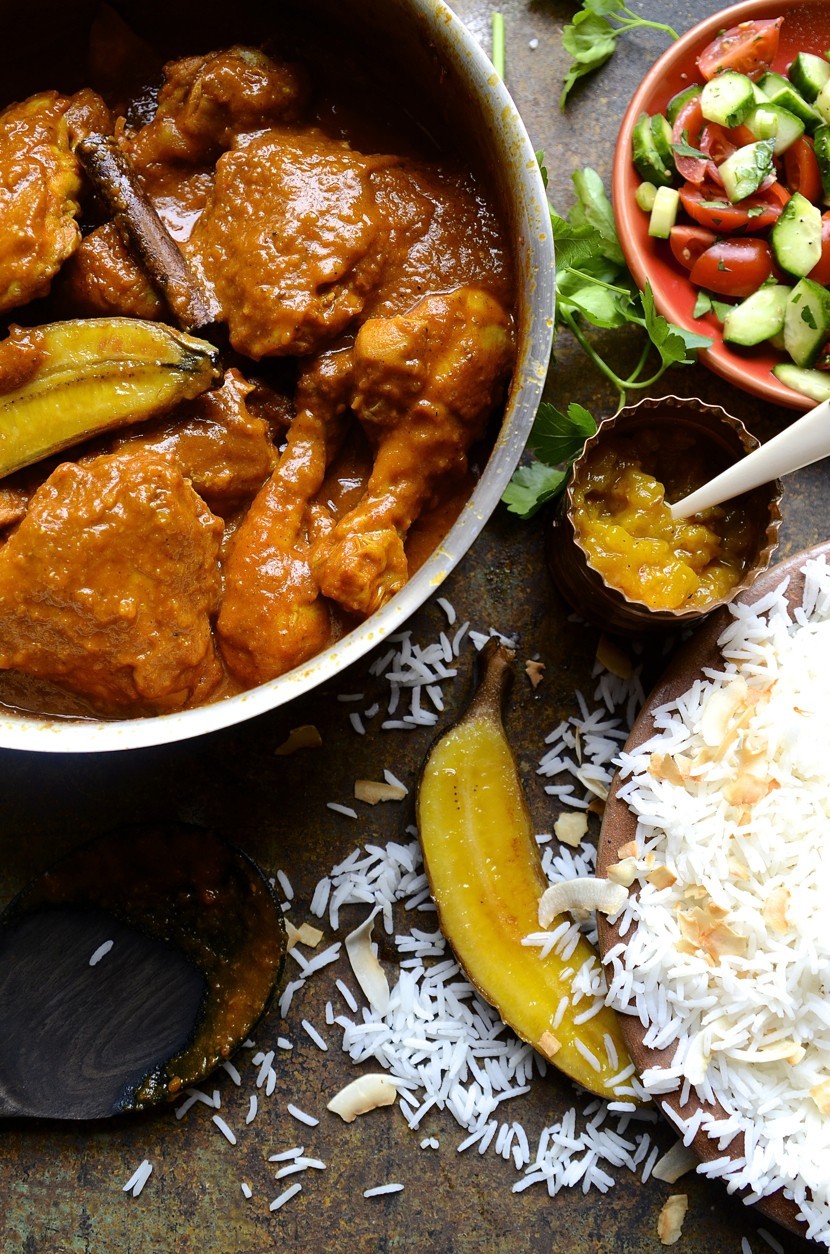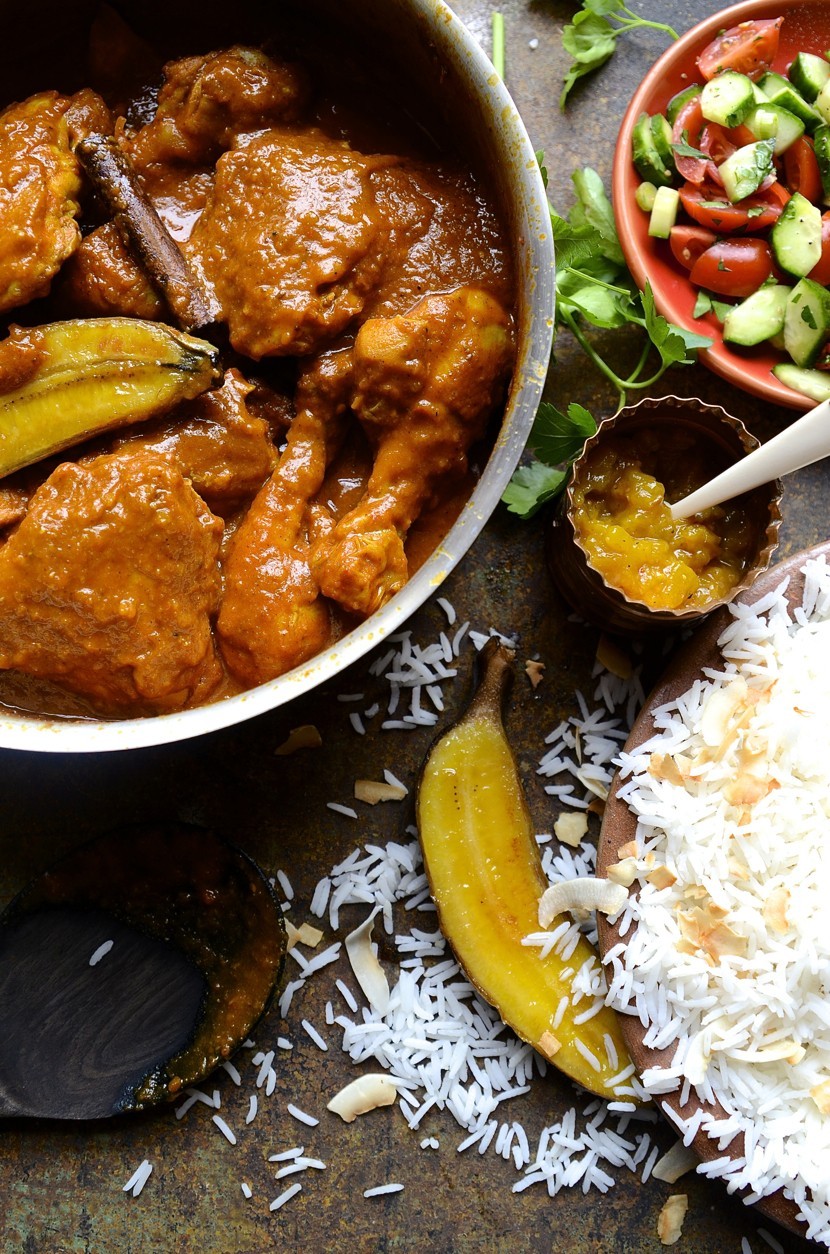 South Africa's rich cultural heritage is a melting pot of inspiration. This Cape Malay chicken curry, reflect the unique flavours that have made Malay cooking one of South Africa's most loved cuisines. It's deeply aromatic, with a rich coconut cream tomato sauce. We love it with homemade mango chutney and caramelised bananas.
Roasting whole spices might seem tedious but, make it elevates curry to the next level. Dry roasting whole spices releases the perfumed oils and intensifies the flavour. Although not traditional, I've made a Malay spice paste. It works a treat. While you have everything out, it's probably worthwhile making a double batch. Curries are one of the easiest ways to entertain, especially if you make it the day before.
Spiced and earthy, this golden hued Cape Malay chicken curry will tick all the boxes. To finish in true South African style, why not try this Spiced Cape brandy pudding with whipped cream.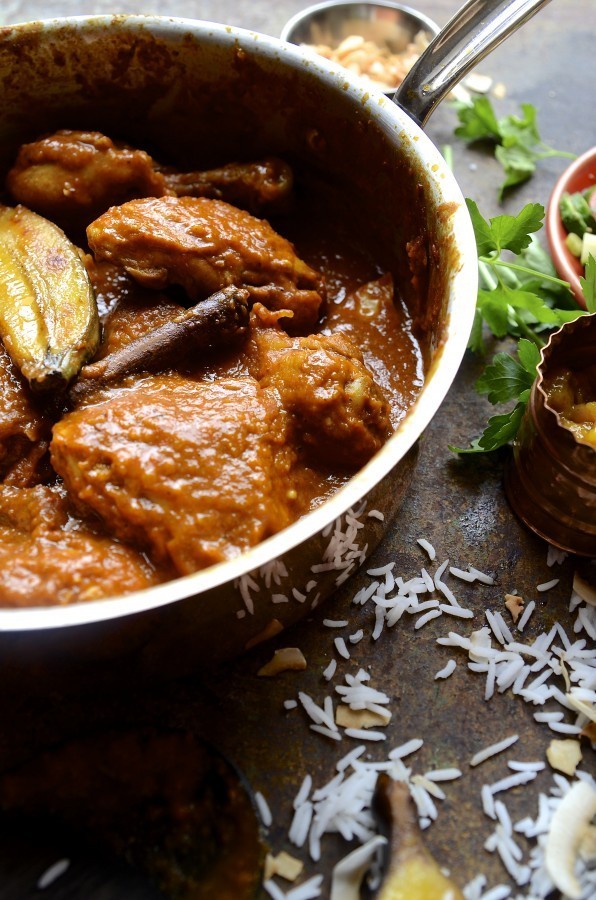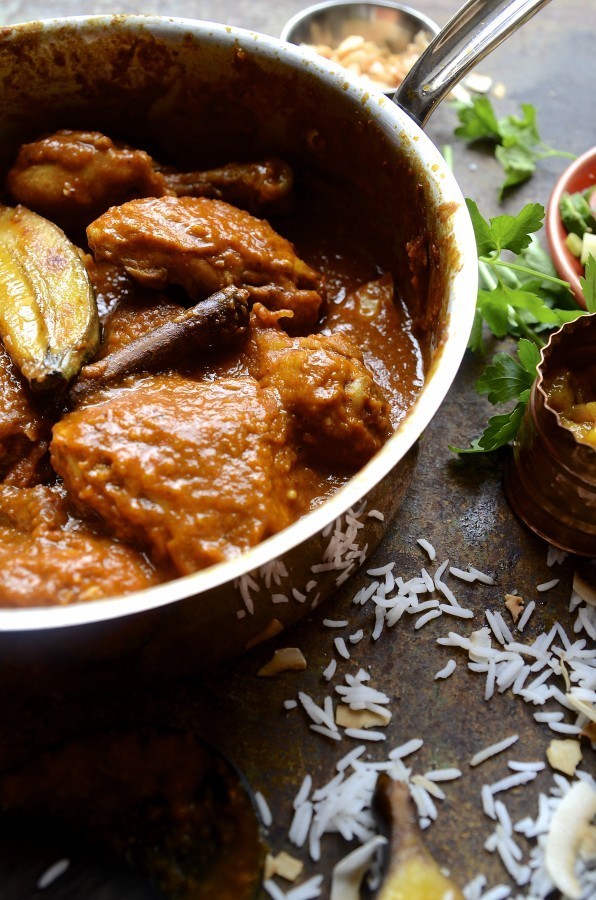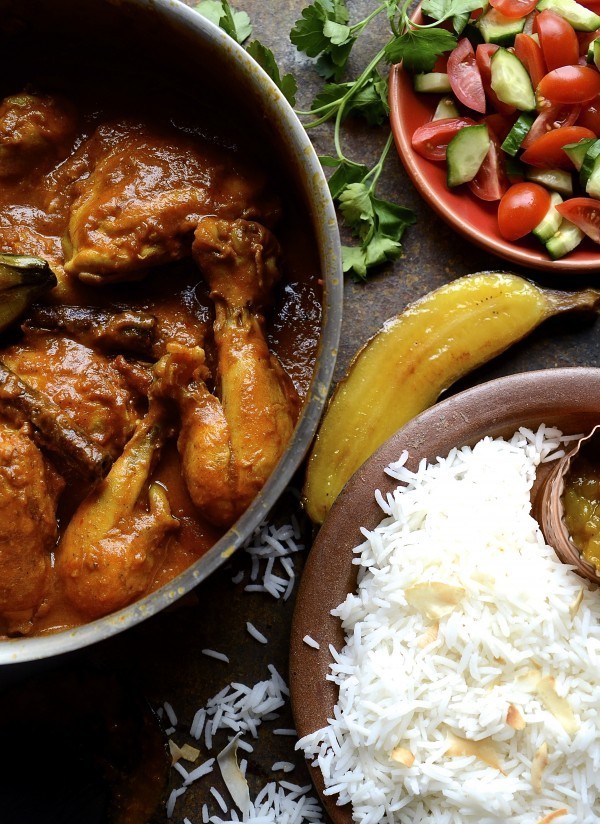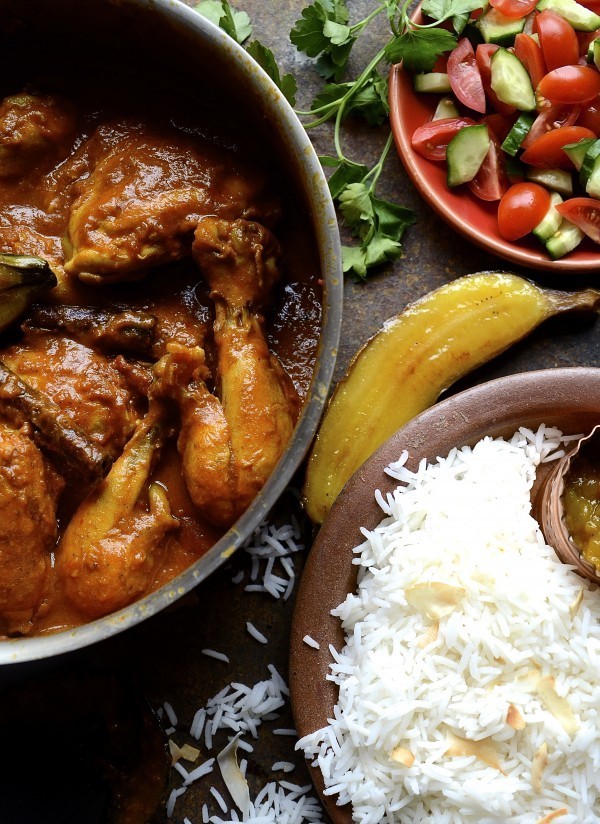 Cape Malay chicken curry
1 teaspoon coriander seeds
1 teaspoon cumin seeds
5 cardamom pods,crushed and outer husks removed
For the spice mix, dry toast the coriander, cumin seeds and cardamom in a pan for several minutes. Remove from the heat once it smells aromatic. Transfer to a mortar and pestle and grind until fine.
For the curry
2 tablespoons vegetable oil
12 chicken pieces (thigh and drumstick), bone-in, skin removed
1 large onion, diced
2 cloves garlic, minced
1 tablespoon freshly grated ginger
1 red chilli, seeds and membrane removed or 1/2 teaspoon red chilli flakes
2 teaspoons garam masala
1 teaspoon turmeric
2 cinnamon quills or sticks
1 teaspoon sugar
3 tablespoons water
400g tin chopped tomatoes
250ml coconut milk
salt and freshly ground black pepper
2-3 bananas, firm but ripe
2 tablespoons brown sugar
Heat 1 tablespoon oil in a frying pan. Season the chicken with salt and pepper and brown in batches, then set aside. Add another tablespoon of oil and  sauté the onion until softened, about 6-8 minutes. Add the garlic and ginger and cook for another minute.
Add the dry spice mix, chilli, garam masala, turmeric, cinnamon and sugar. Cook for a minute or two and then add the water. Cook for just a minute. Scrape the spice mix into a blender and blitz to form a paste.
Return the chicken to the pan and add the spice paste. Toss together to coat the chicken. Add the tomatoes and coconut milk. Cover and simmer on a medium heat for about 35 -40 minutes. Taste and adjust the seasoning if necessary.
Slice the bananas in half. Brush with melted butter and press, cut side down, into brown sugar. Place sugar side down, into a hot pan for several minutes until caramelised. Serve alongside the curry.
BK Handy hint: As with most curries, this Cape Malay curry will taste even better the following day. 
If you love the generous flavours of Cape Malay cooking, you'll probably love these ideas:
Bobotie filo parcels with apple ring chutney