Cape Malay Coconut Date Balls
31 October 2014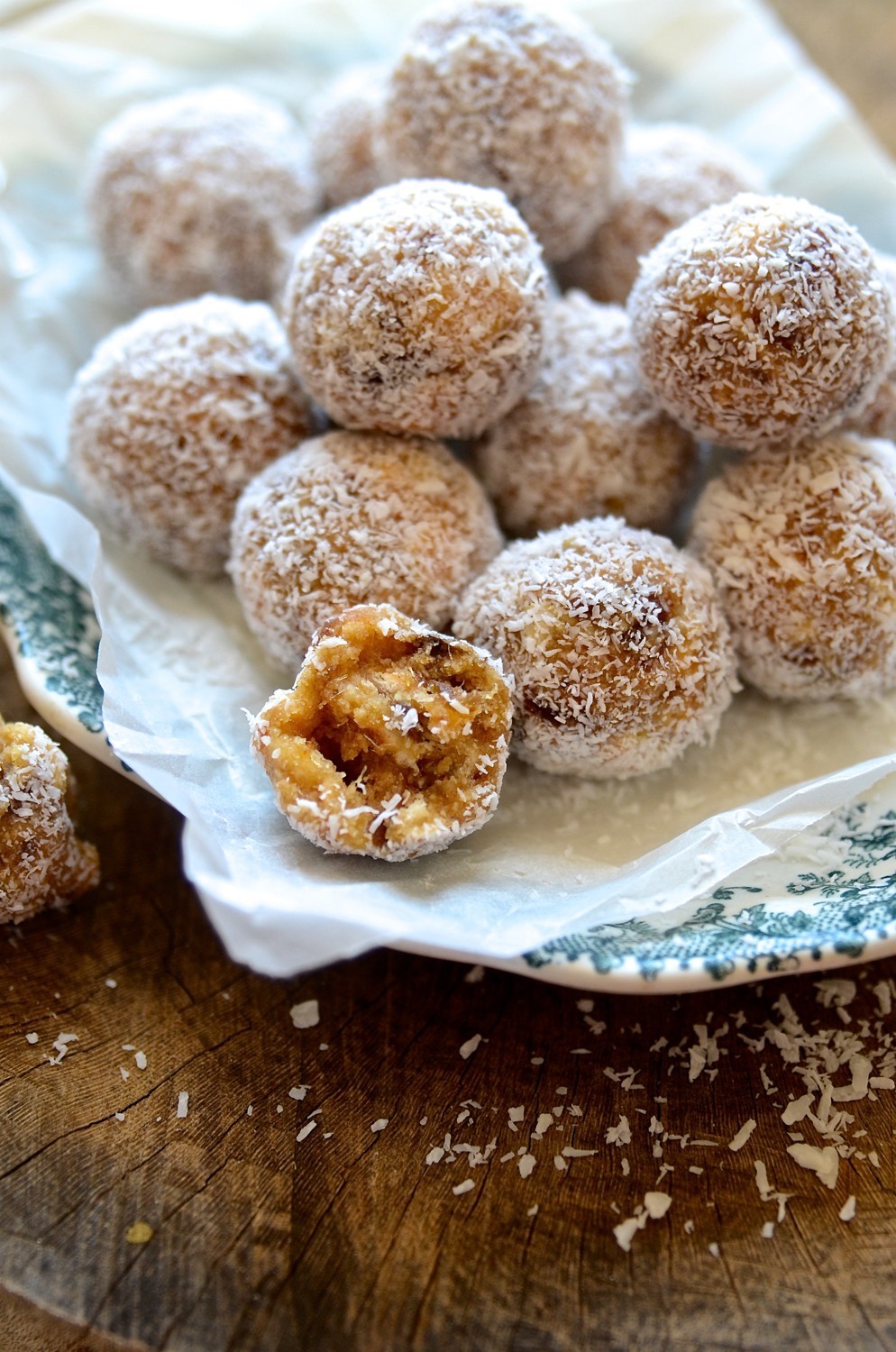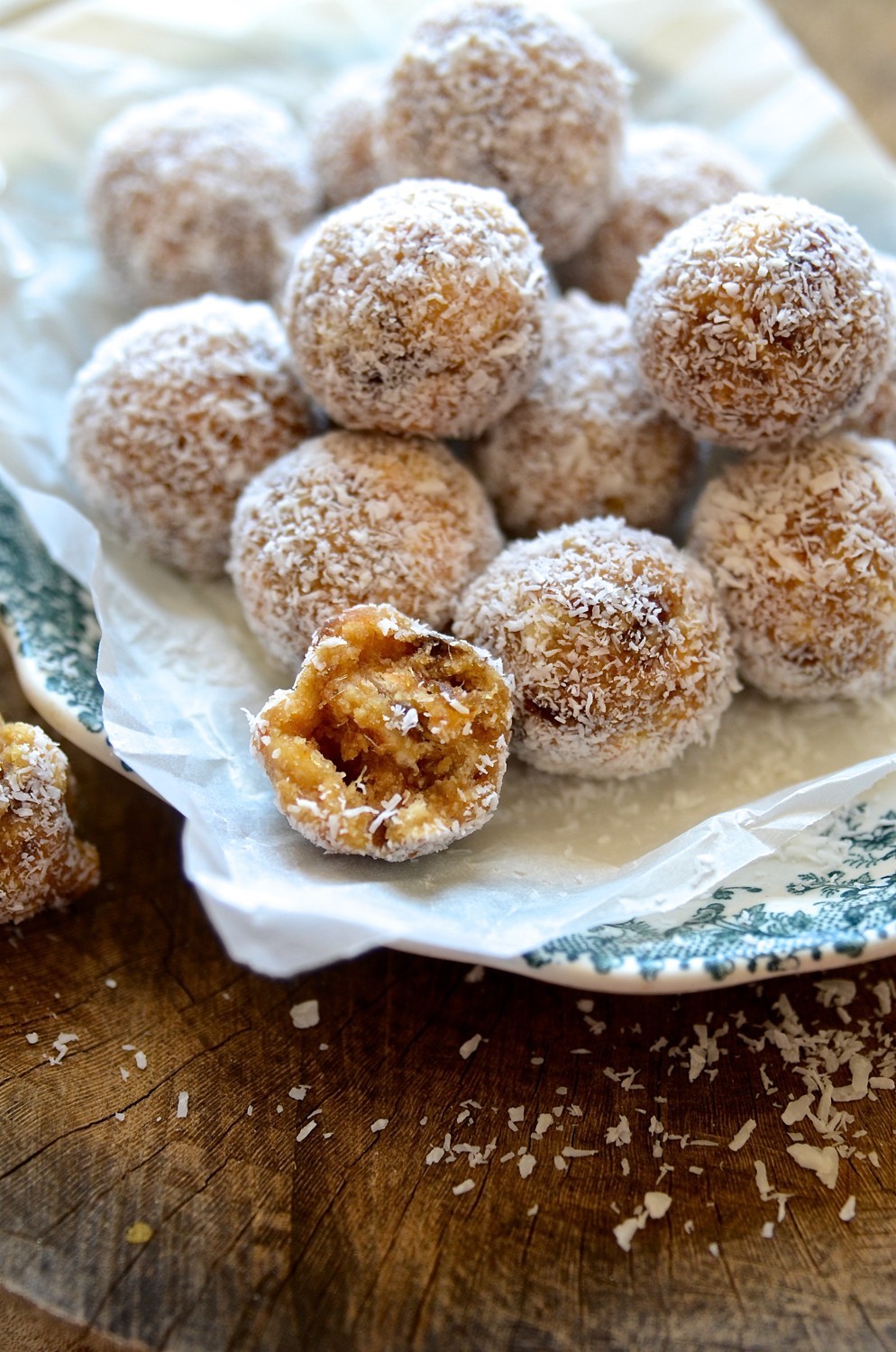 Sweetmeats, not to be confused with sweetbreads, are dainty mouthfuls of deliciousness, made mostly of preserved fruits, biscuits and butter. From there, the road opens to any number of tasty additions, from coconut, dried fruit and nuts. Today we're making biscuity Cape Malay Coconut Date Balls.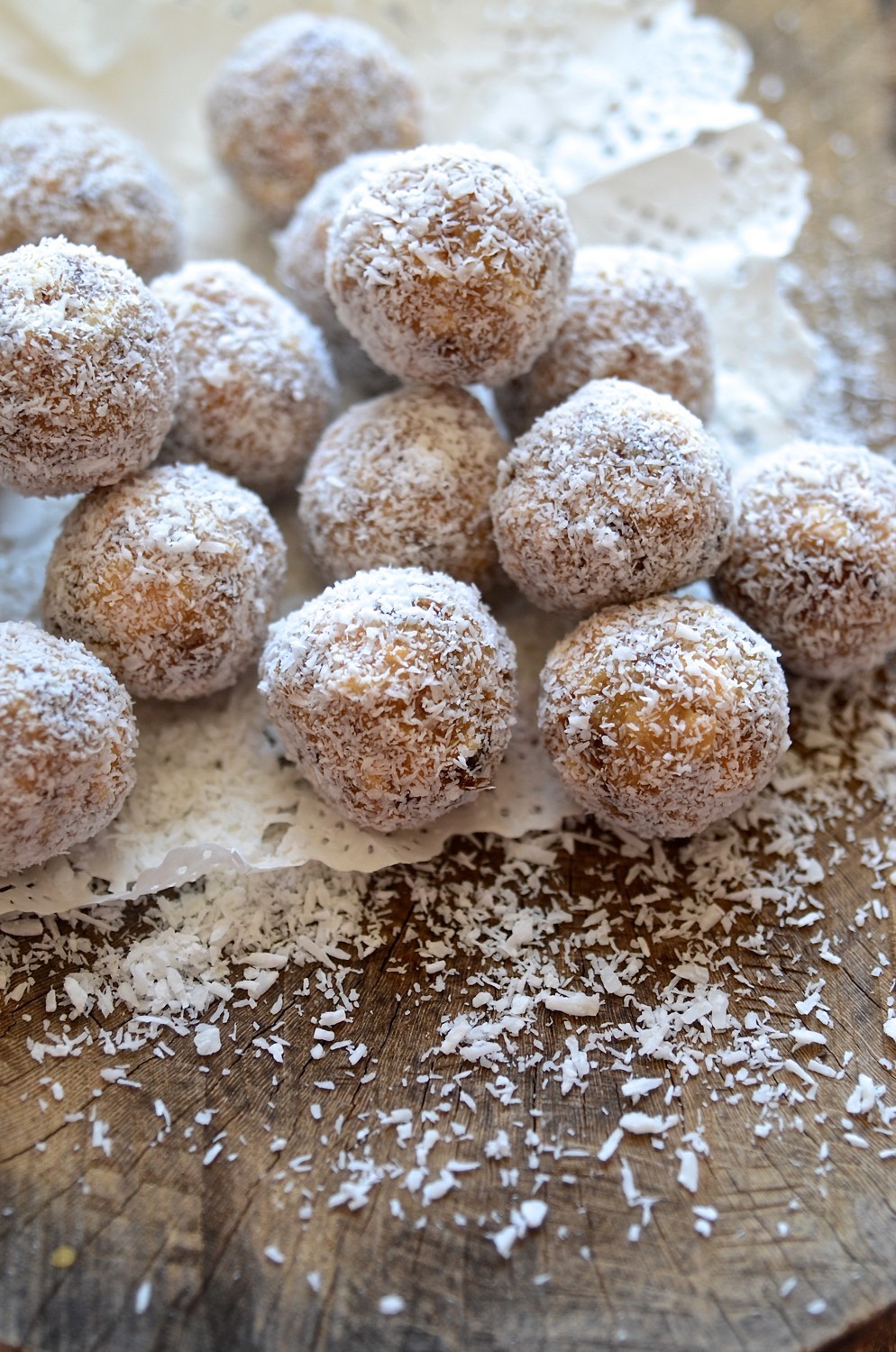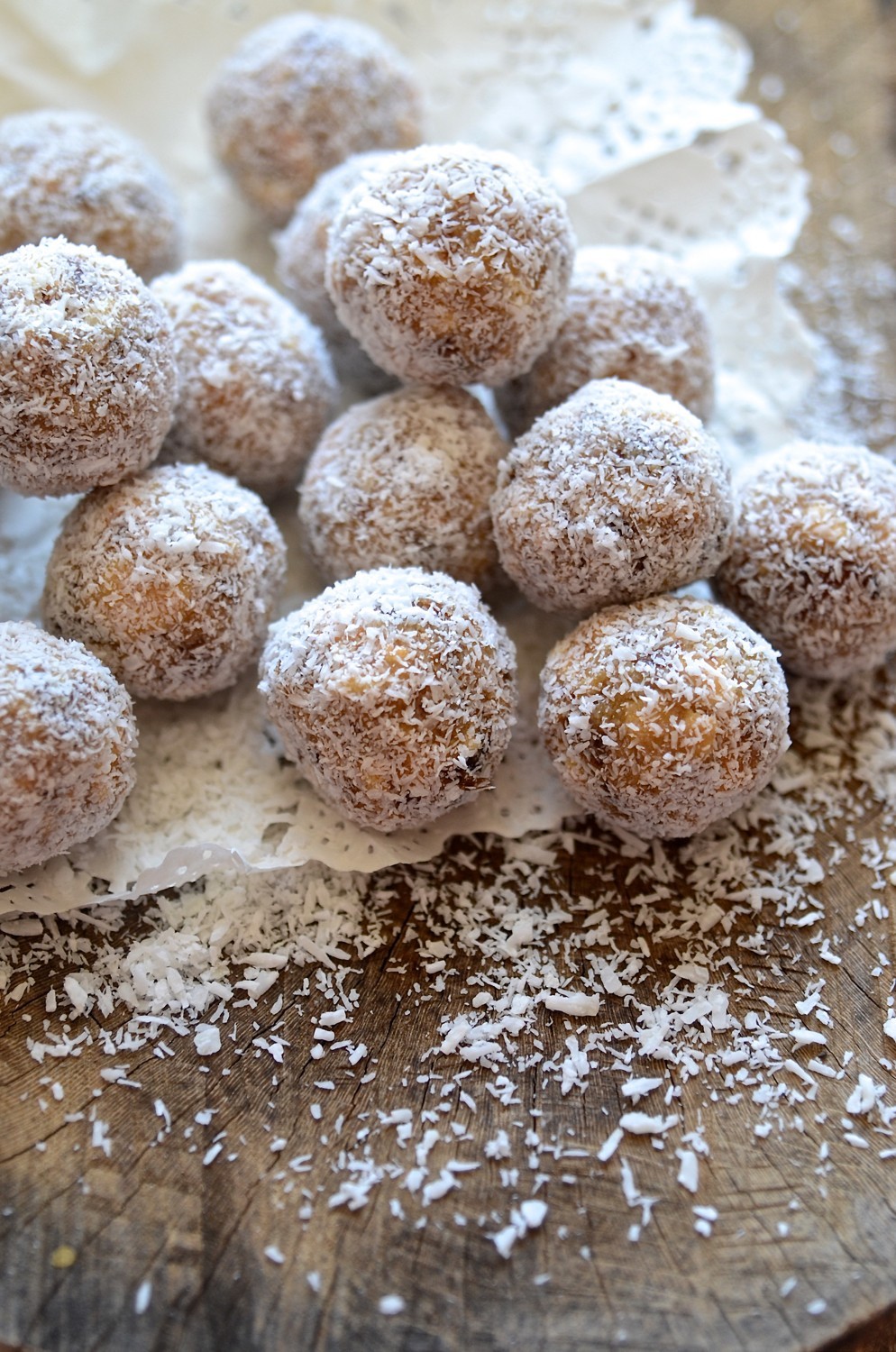 Date balls are perfect for in-between snacks or to serve with after dinner coffees. The sticky texture of Medjool dates help to bind them together. They're softer and sweeter than dried dates. Unfortunately block-dried dates won't yield the same fudginess. I've added a drizzle of honey and some ground almonds for a nuttier taste. Coated in coconut fluff, these date balls are a delectable anytime treat.
Cape Malay Coconut Date Balls
Makes about 18
250g medjool dates, pitted
15ml honey
20g butter
10ml lemon juice (optional, but just tempers the sweetness)
15ml water
1 egg, lightly whisked
200g coconut biscuits, roughly chopped (Tennis biscuits)
40g ground almonds
desiccated coconut, for finishing
Chop the dates into smallish pieces. Place in a saucepan, along with the honey, butter, lemon juice and water. Stir over a medium heat until the butter is melted and the dates start to break up. Turn the heat off and whisk in the egg. Stir thoroughly and allow the residual heat of the stove to cook the egg.
Add the biscuit pieces and ground almonds. Chill the mixture for 30 minutes before rolling into walnut sized balls and coating with desiccated coconut. Chill for an hour or two until the date balls are cool and firm. Store in an airtight container in the refrigerator.
Everyone loves small, sweet bites. Here are some of my other go to recipes that are quick and easy.
Almond butter and oat snack balls