Cape Malay Coconut almond date balls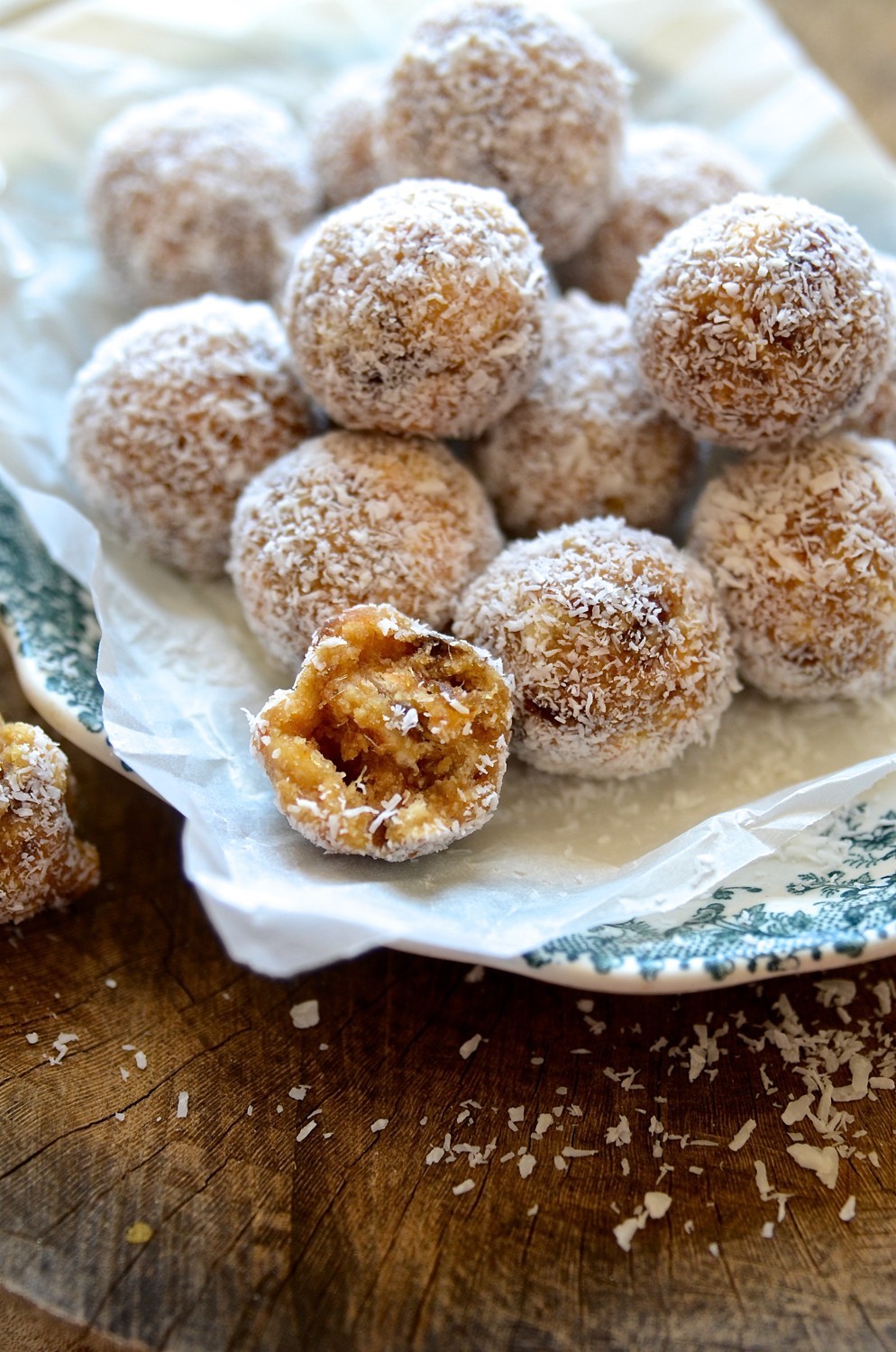 Sweetmeats versus sweetbread? Sweetmeat is a delicacy made with preserved fruits like say, these date balls. There is no meat involved. It's meat-free! Sweetbread however, better known as offal (a local speciality), consists of brain, tongue and a few other choice parts. The bread connection is lost on me. Today we're talking about biscuity coconut almond date balls.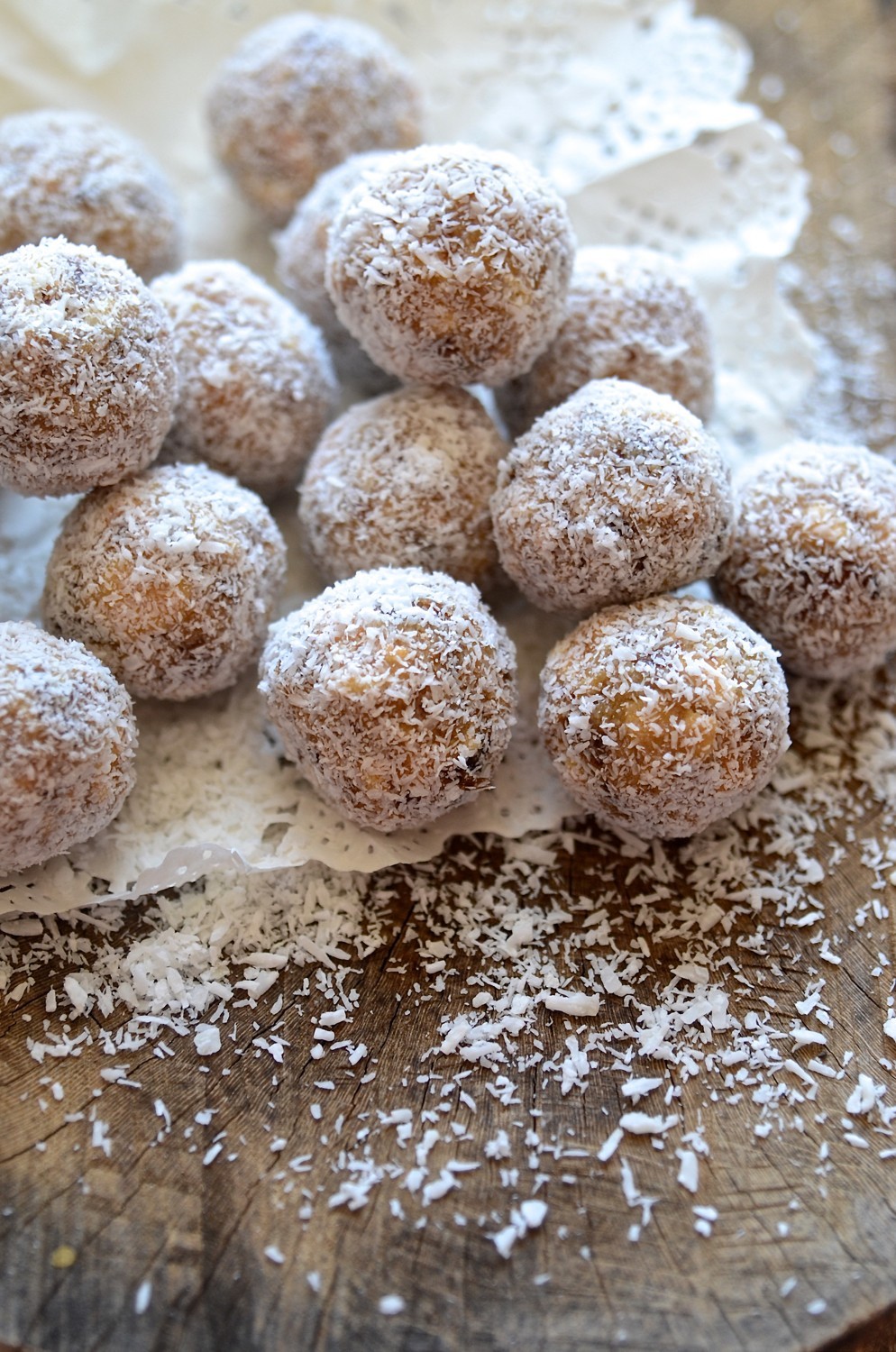 The practicality of bite-sized food means you can just pop one into your mouth, followed by a second, third and at a push, maybe even a fourth. These dainty-sized sweetmeats are perfect for in-between snacks or to serve with after dinner coffees.
To glue them together, I use sticky Medjool dates. They're softer and more caramely than dried dates. I've added a trickle of honey and ground almonds, too. It adds a nutty flavour and helps to bind the mixture together. Finished off in a fluff of coconut, these date balls are this weekend's delectable treat.

Cape Malay Coconut almond date balls
Makes about 18
250g medjool dates, pitted
15ml honey
20g butter
15ml lemon juice
15ml water
1 egg, lightly whisked
200g coconut biscuits, roughly chopped (Tennis biscuits)
40g ground almonds
desiccated coconut, for finishing
Chop the dates into smallish pieces. Place in a saucepan, along with the honey, butter, lemon juice and water. Stir over a medium heat until the butter is melted and the dates start to break up. Turn the heat off and whisk in the egg. Stir thoroughly and allow the residual heat of the stove to cook the egg.
Add the biscuit pieces and ground almonds. Chill the mixture for 30 minutes before rolling into walnut sized balls and coating with desiccated coconut. Chill for an hour or two until the date balls are cool and firm. Store in an airtight container in the refrigerator.
Everyone loves small, sweet bites. Here are some of my other go to recipes that are quick and easy.
Almond butter and oat snack balls