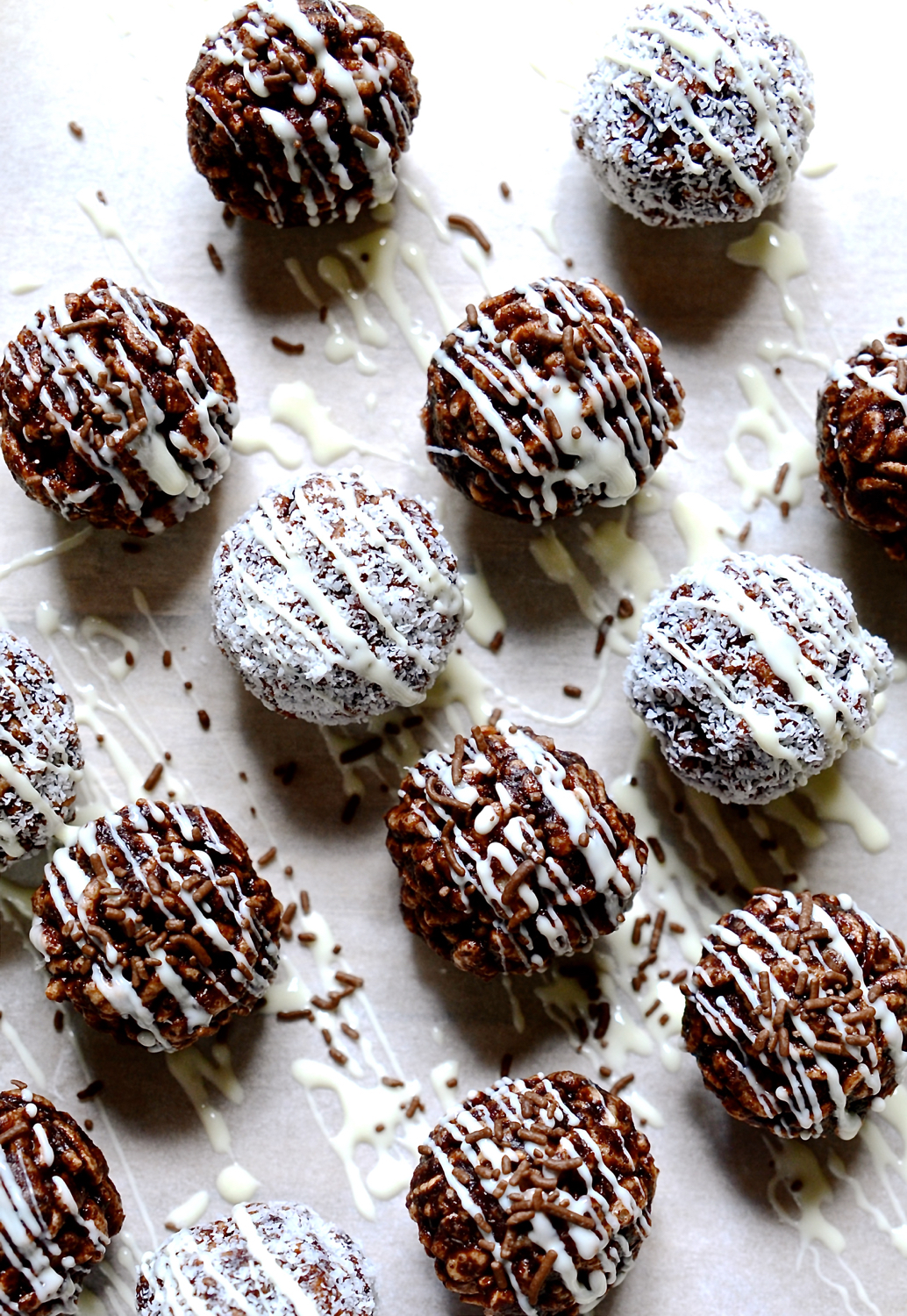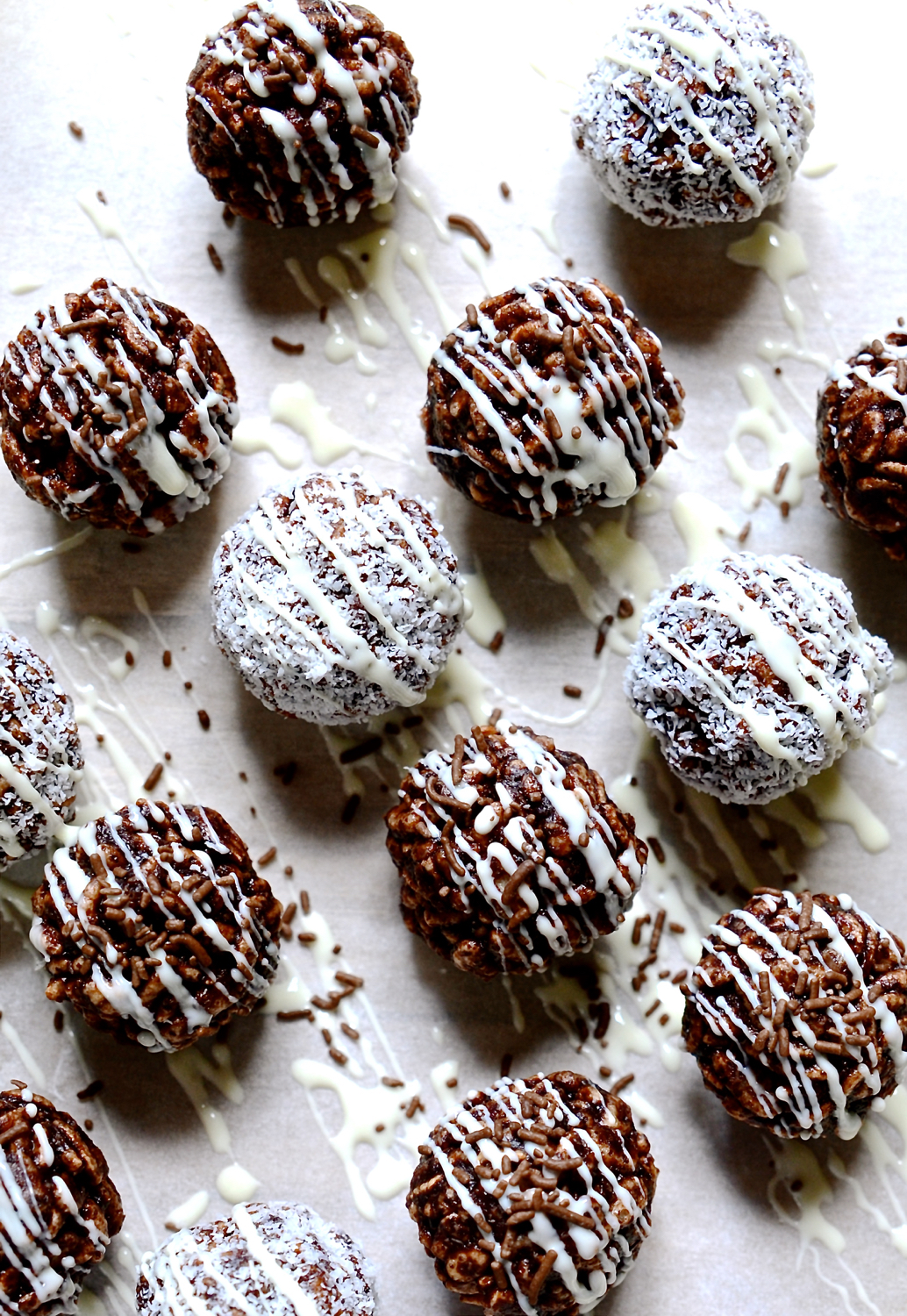 If like me, you're always on the lookout for healthy treats, these gluten free rice pop balls are the ones to make. The texture is fudgy with crisp rice bubbles and a caramel-ish chocolate flavour. The perfect sweet treat to make ahead and store for when a craving needs appeasing.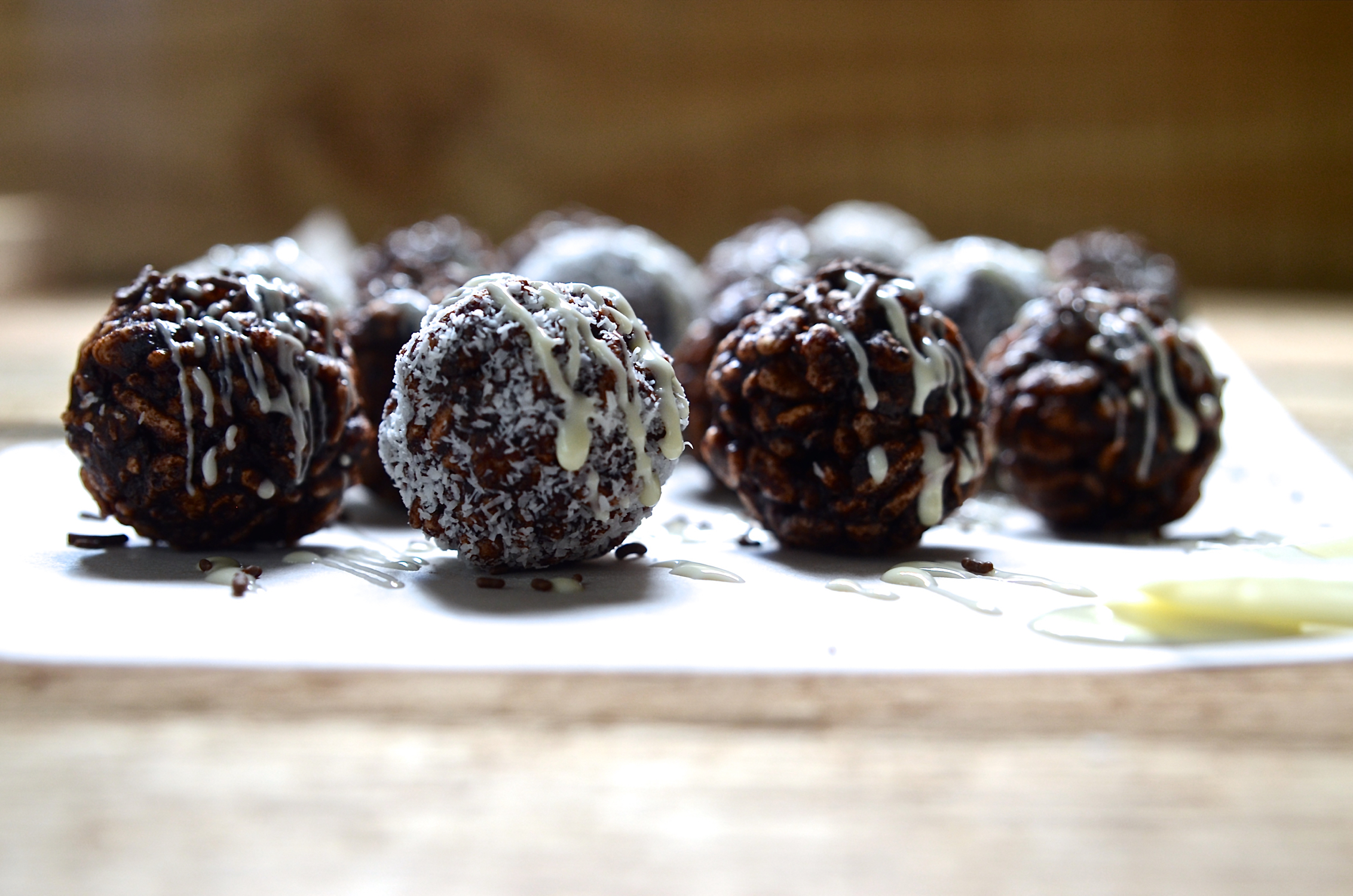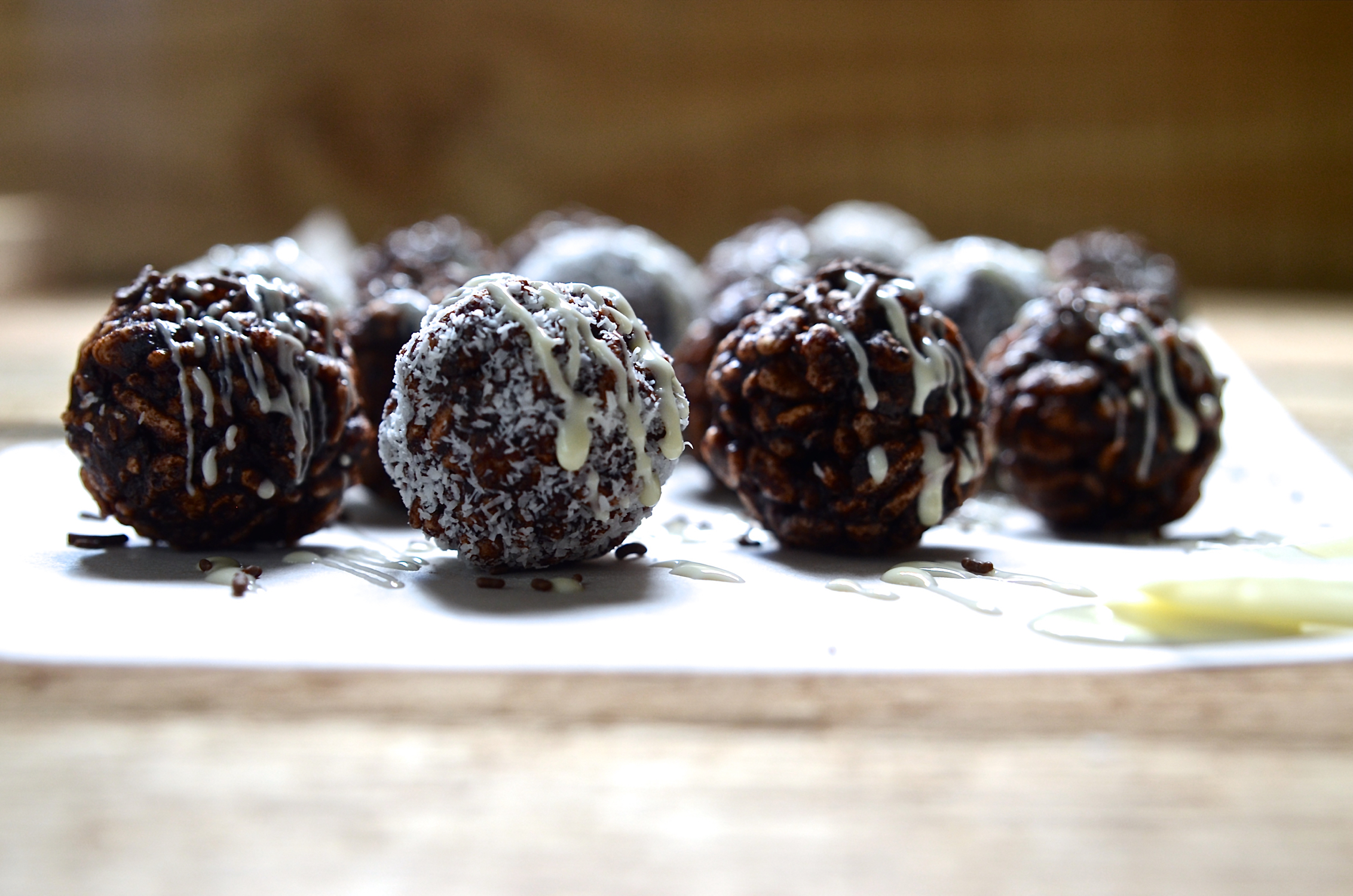 Sticky medjool dates and maple syrup are natural sweeteners and help to combine the mixture. The rice bubbles give them crunch and texture. If I'm feeling fancy, I'll Jackson Pollock them with melted chocolate, although they're perfectly good without, too. The date balls will keep well for at least a week stored in the refrigerator. I hope you'll give these a go.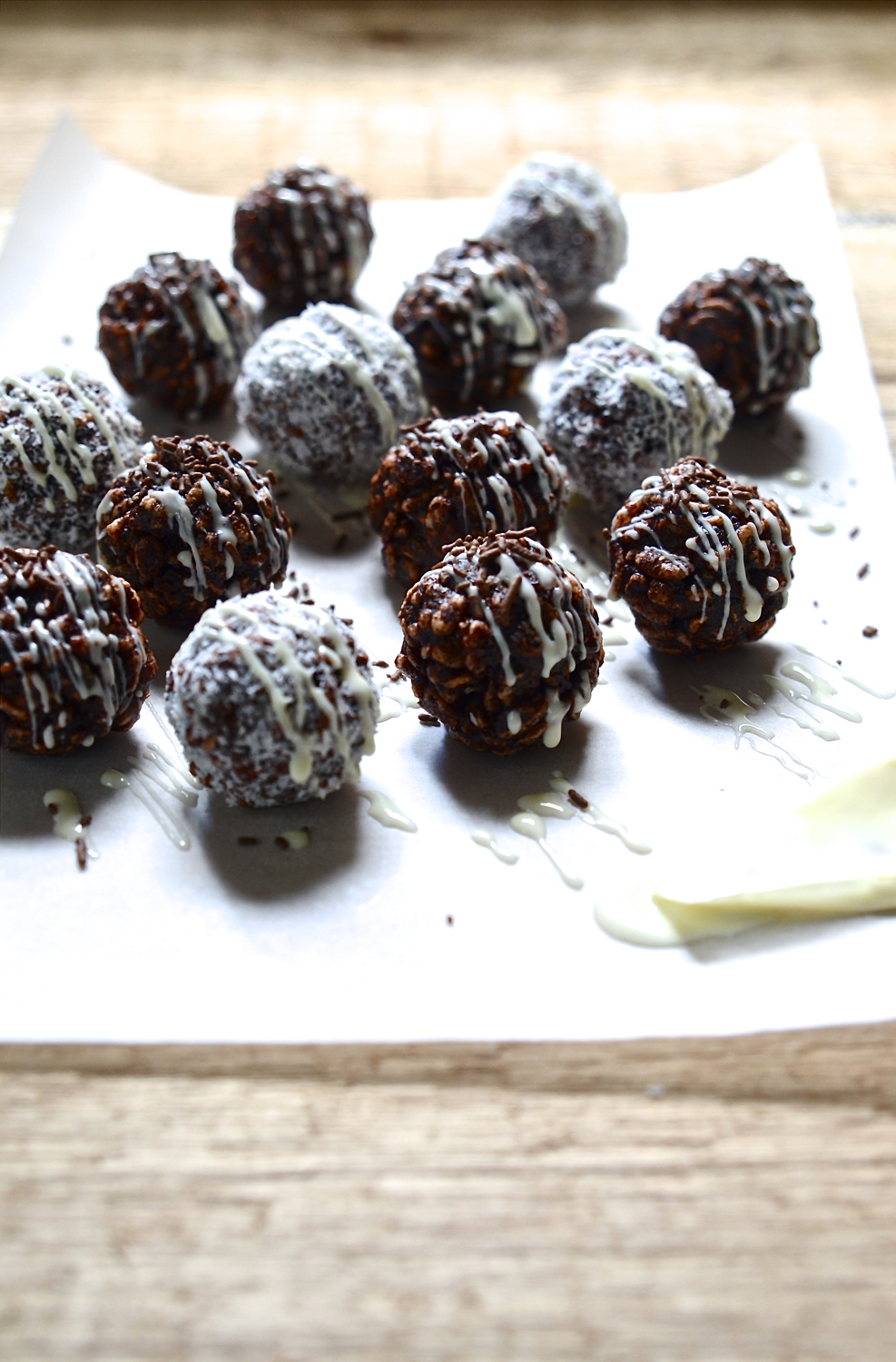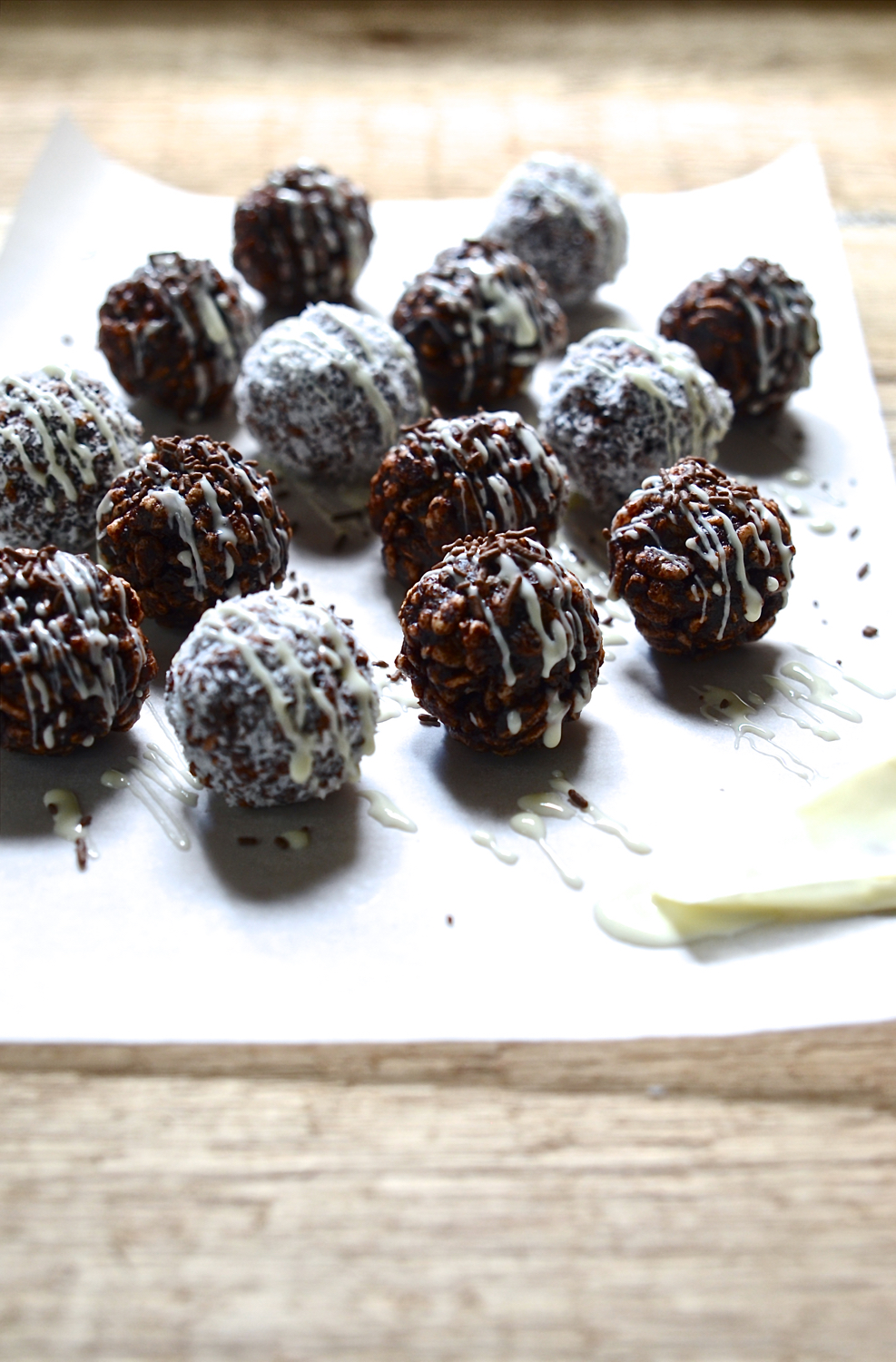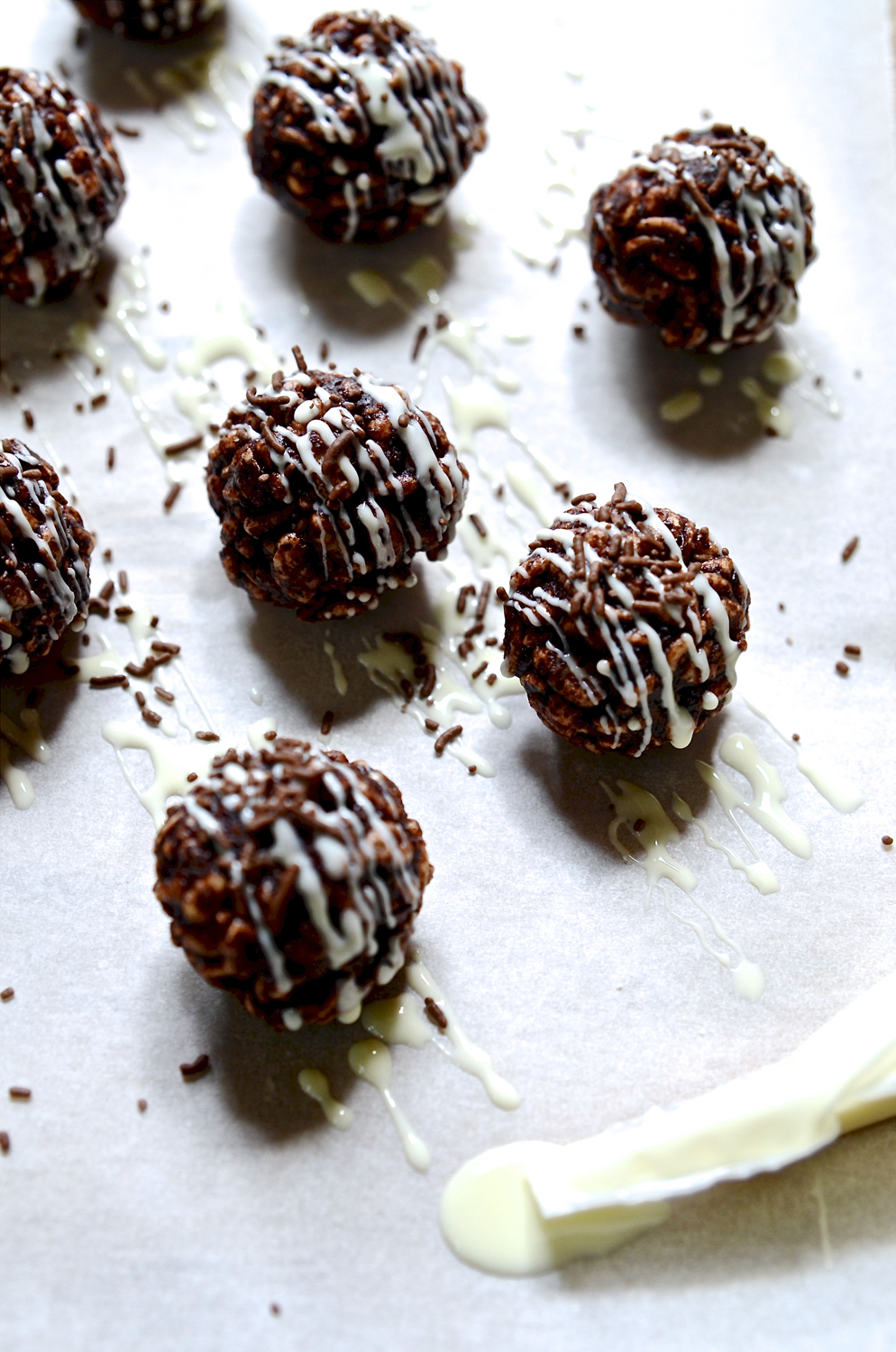 Gluten free rice pop balls
100g medjool dates, pitted
45ml coconut oil
3 tablespoons maple syrup
1 teaspoon vanilla
2 heaped tablespoons cocoa powder
a pinch of salt
80g rice bubbles (Rice Krispies)
1/4 cup desiccated coconut
Place the dates in a heatproof bowl and cover with boiling water. Allow to stand for 10 minutes to loosen the skins. Drain off the water and remove the skins. Roughly chop the dates.
In a small saucepan, heat together the coconut oil, maple syrup, vanilla and cocoa powder. Whisk with a balloon whisk to incorporate the cocoa. Once the mixture is smooth, remove from the heat.
Stir in the dates and combine well. Transfer the mixture to a processor and blitz until smooth.
Mix in the rice bubbles and coconut taking care not to crush the bubbles.
Roll into walnut sized balls. Coat in cocoa powder, desiccated coconut or finely chopped almonds. Chill until firm. Store in the fridge to keep firm and crisp. If you like, drizzle with melted chocolate.
More sweet treats to appease the craving :
Coconut cream chocolate truffles
No bake oat and chocolate cookie cups