Almond Butter Oat Snack Balls
6 November 2018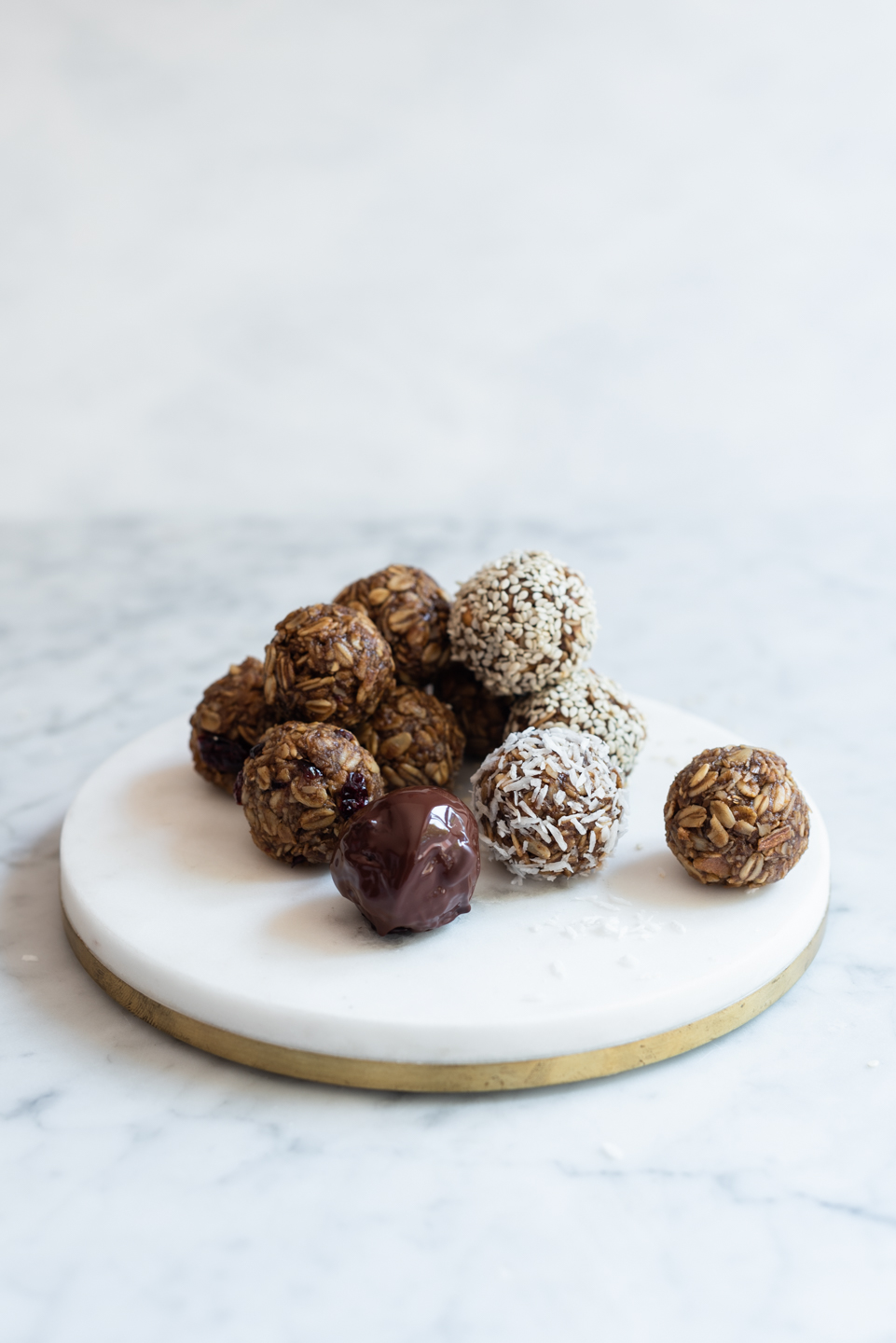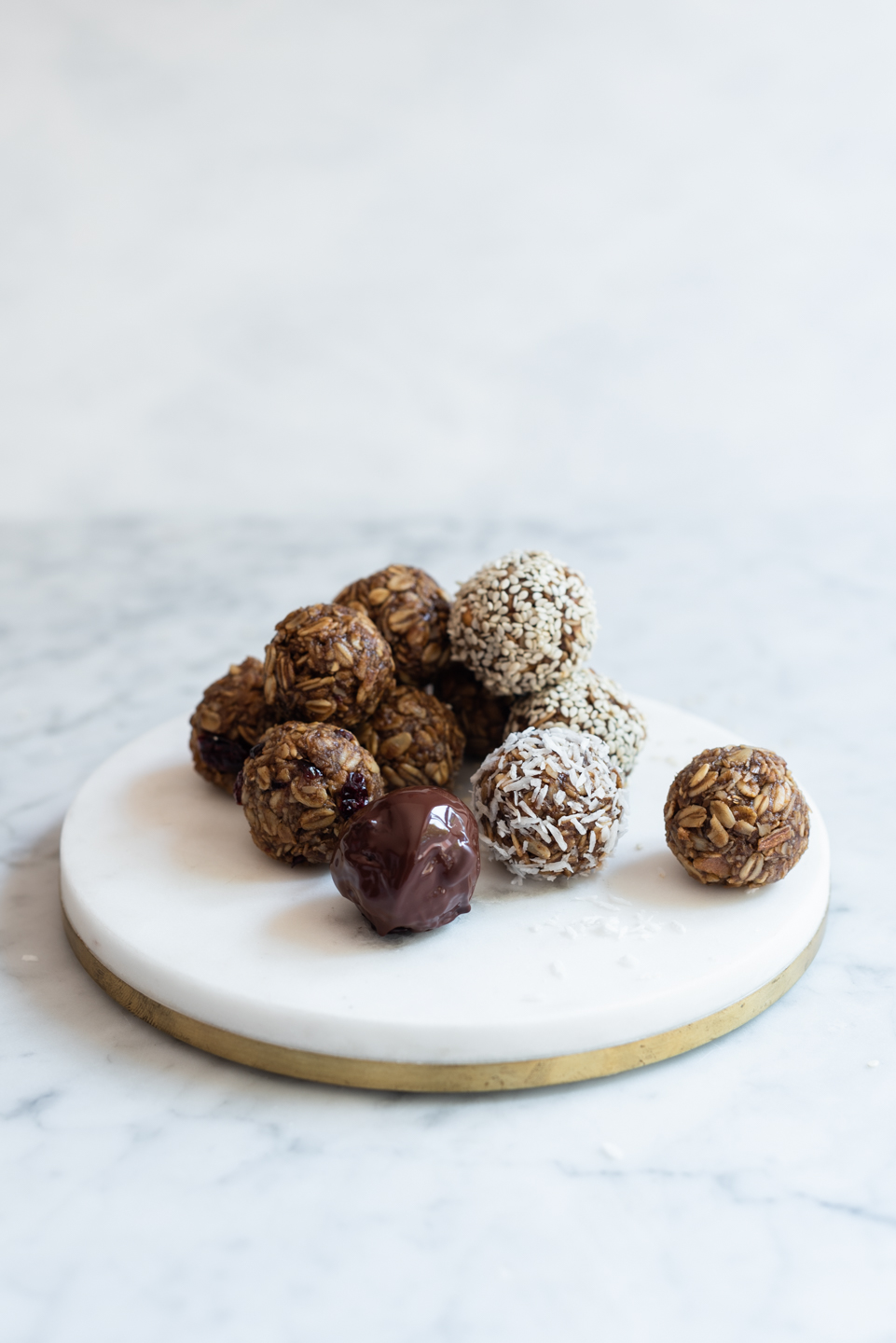 To satisfy those cravings, we're making Almond Butter Oat Snack Balls. They're as easy to eat as they are to make. Judging by the way they disappeared after the shoot (okay, some went missing during, as well), they were a huge success! Packed with oats, almond butter and coconut, they're irresistibly more-ish. You might need to make double.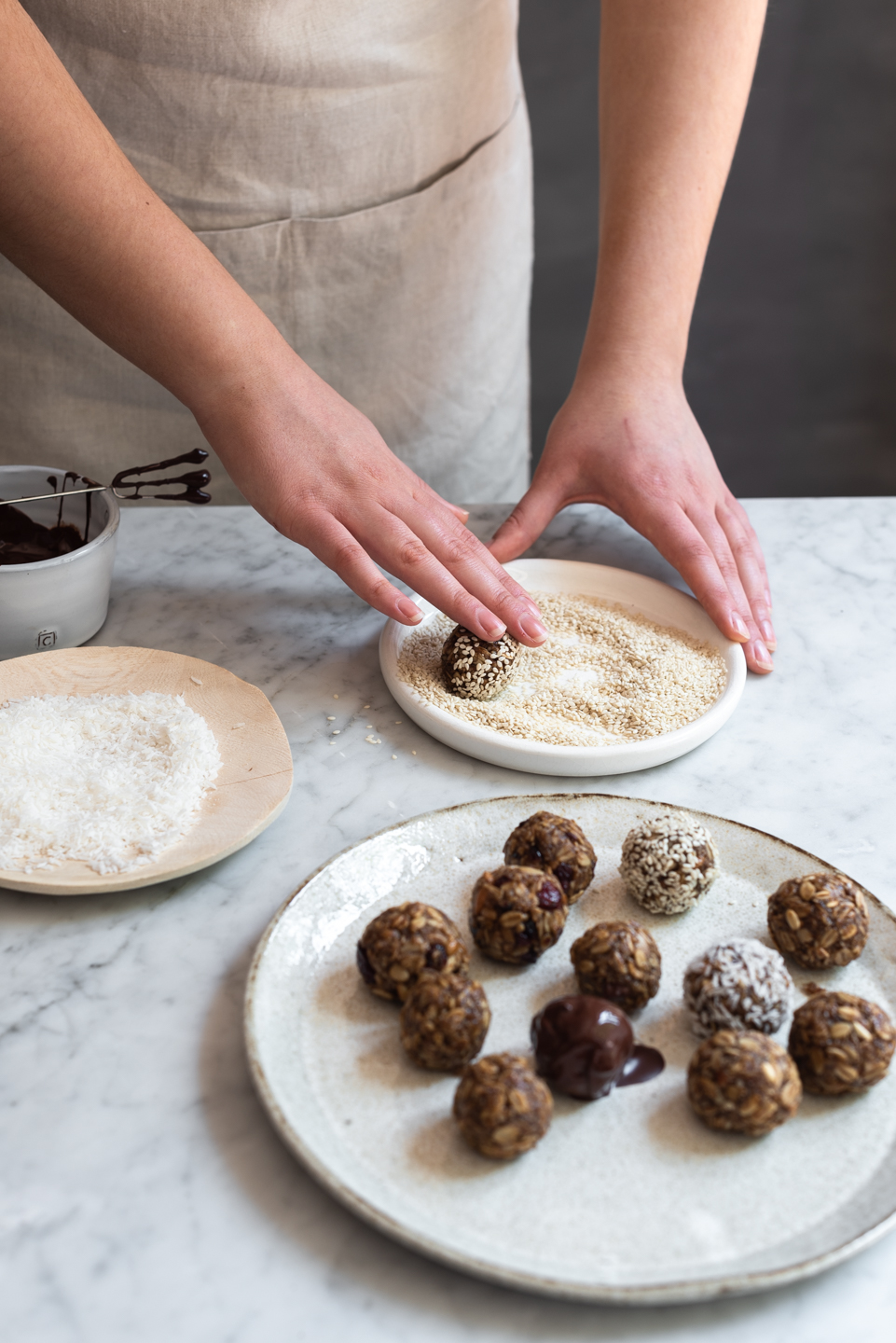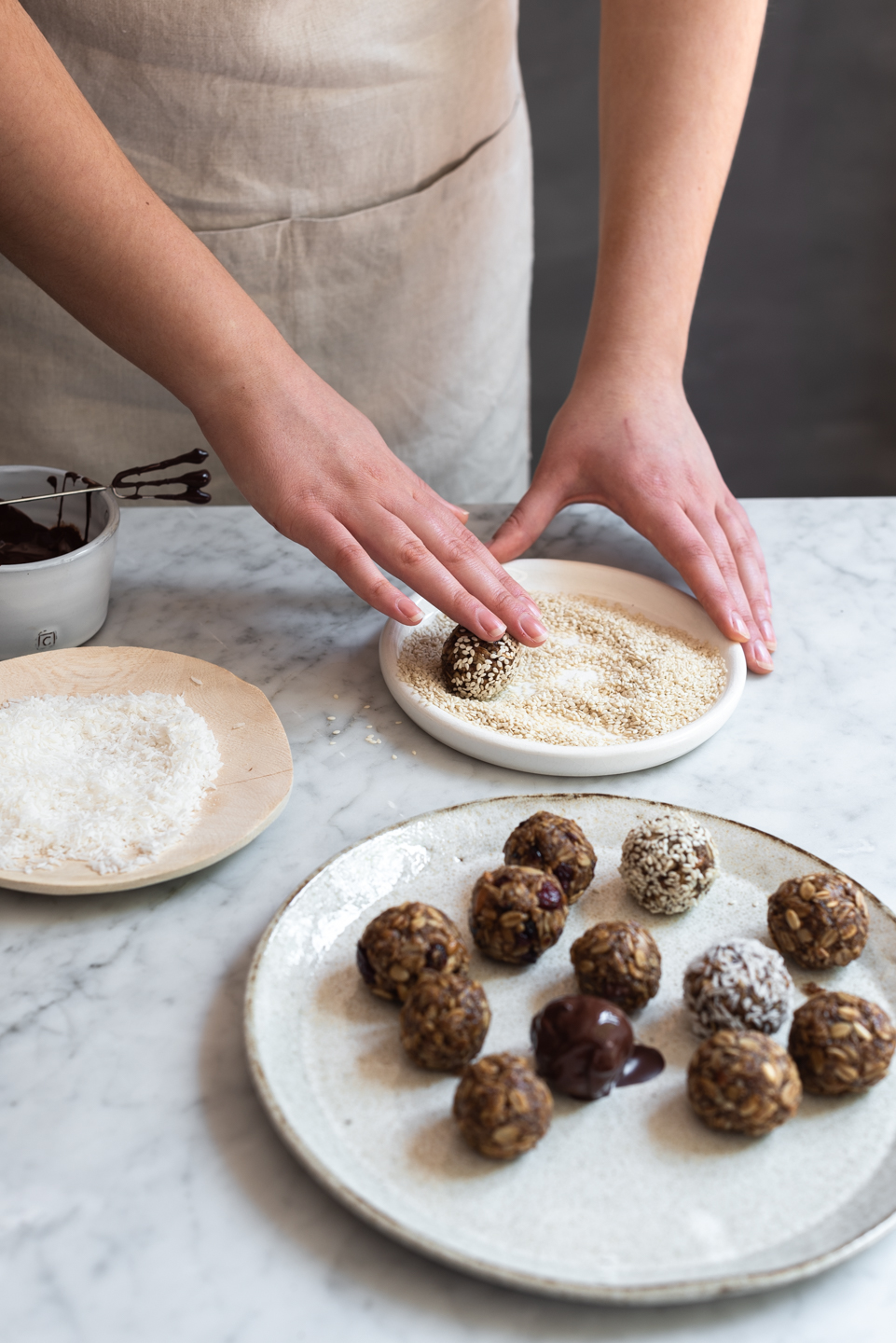 So what makes these snack balls different from bliss balls? In place of dates, we're using Natura's Sugarstruly unrefined molasses sugar. The texture is surprisingly soft with a gentle, bittersweet taste. It's not overly sweet, either. I must admit, it took several attempts to get them right, but finally they're on point. Melting the molasses sugar with a splash of water makes a toffee-like syrup that binds everything together. It tastes almost fudge-like, with a deep treacly flavour. Coconut, whole rolled oats and porridge oats forms the basic recipe. Rolled oats has a courser texture, while the porridge oats is softer and binds more easily. I recommend using both.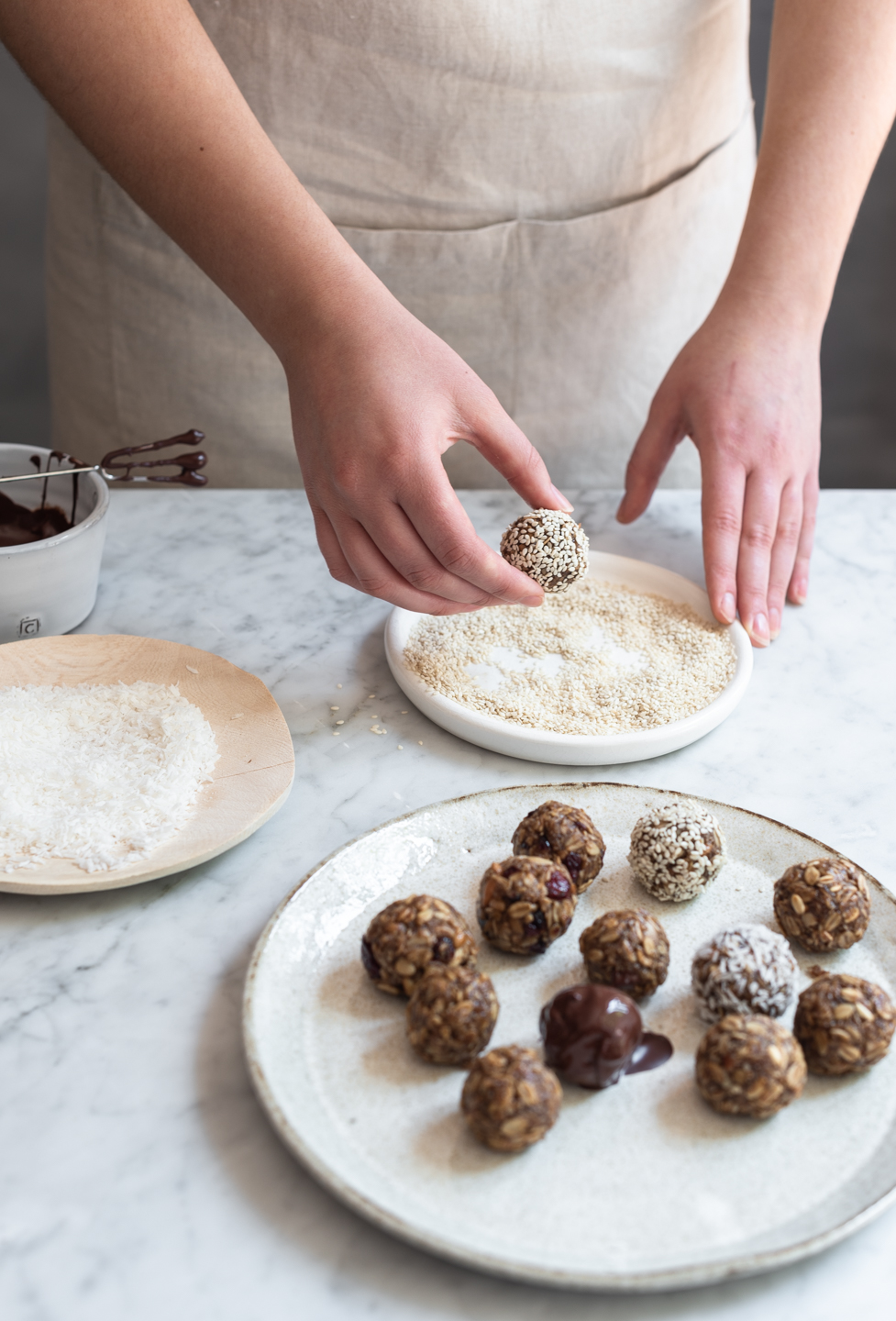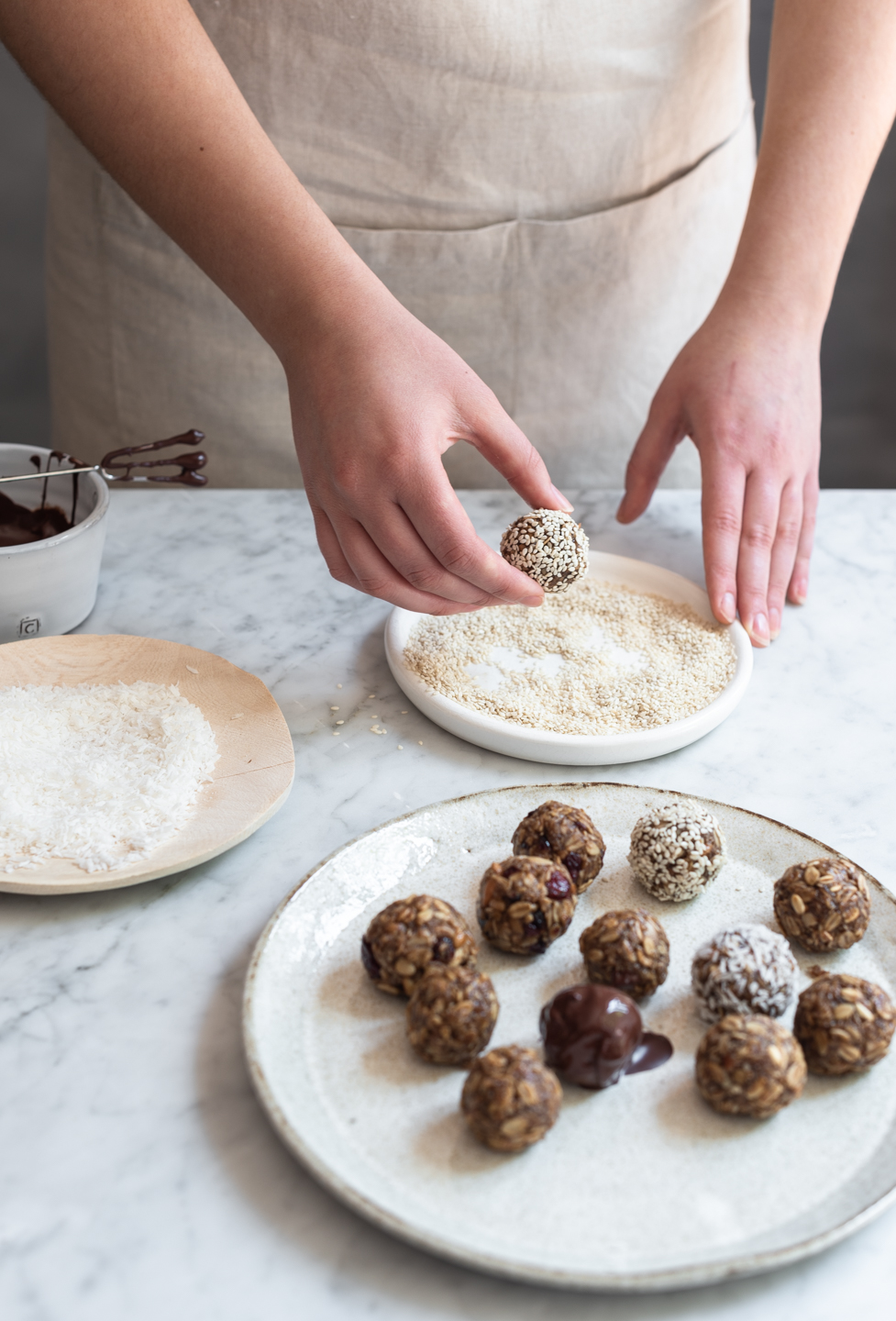 The recipe is very adaptable, so feel free to spruce it up with dried fruits like Turkish apricots, cranberries or my favourite, sour cherries. Along with the cranberries, I like to add the zest of half an orange. The almond butter can also be swapped with peanut butter or Tahini paste. And for splurging, dip these dainties in 70% dark chocolate. They're ideal lunch box treats, too.
Side note: Roll the oat snack balls while the mixture is still warm. As it cools, the coconut oil and molasses syrup start to set and firm up. The mixture is quite sticky. Wet hands will help make the rolling easier.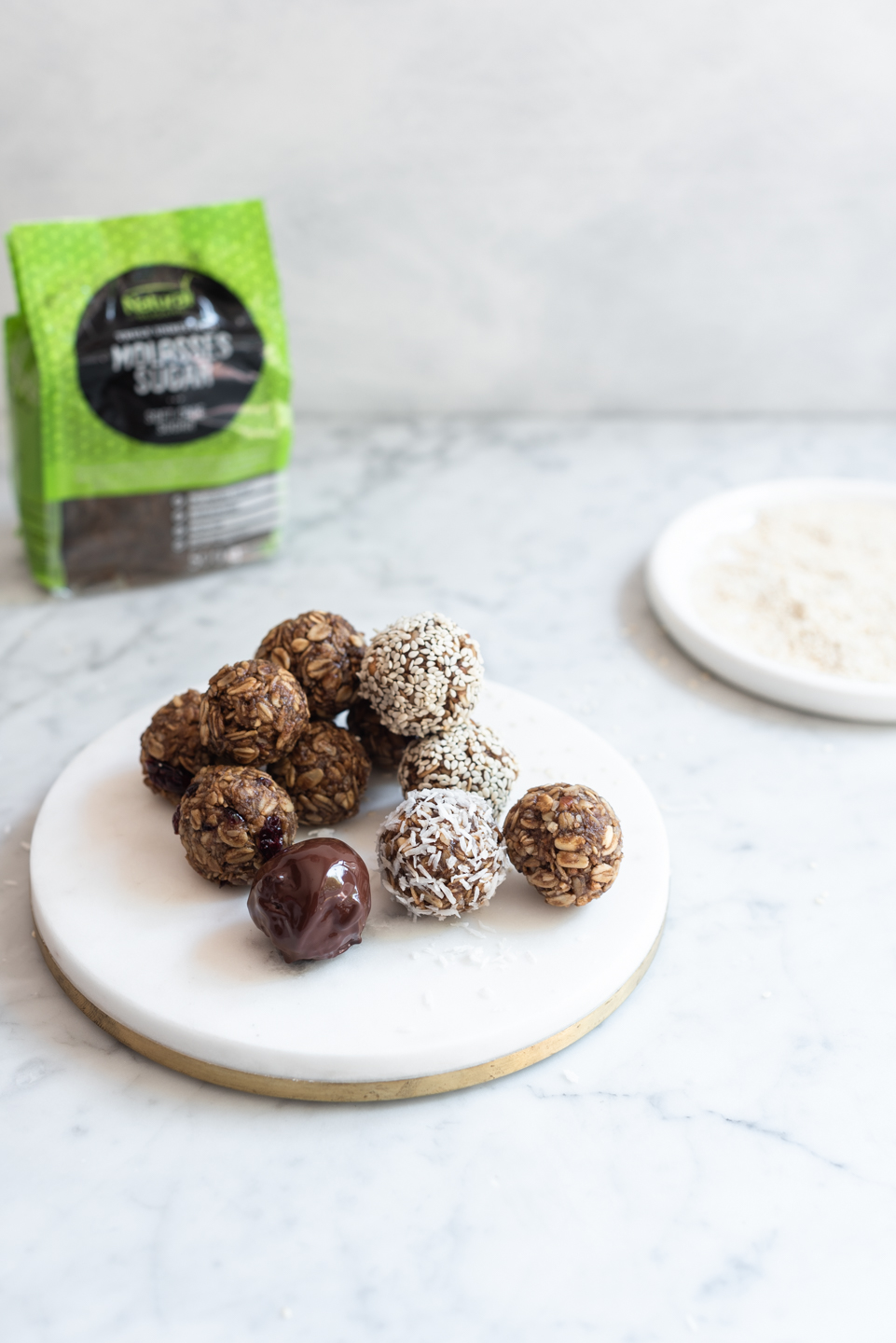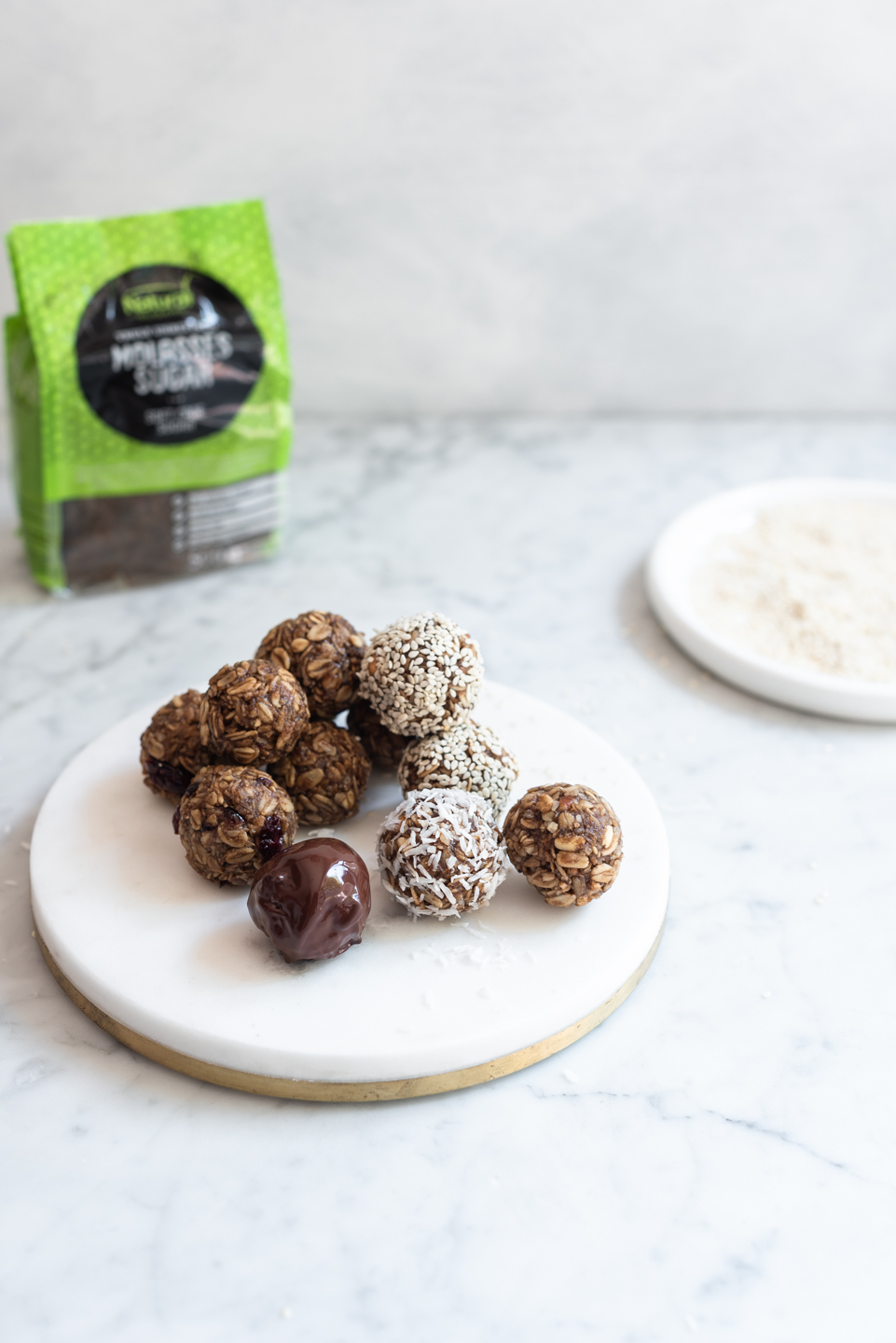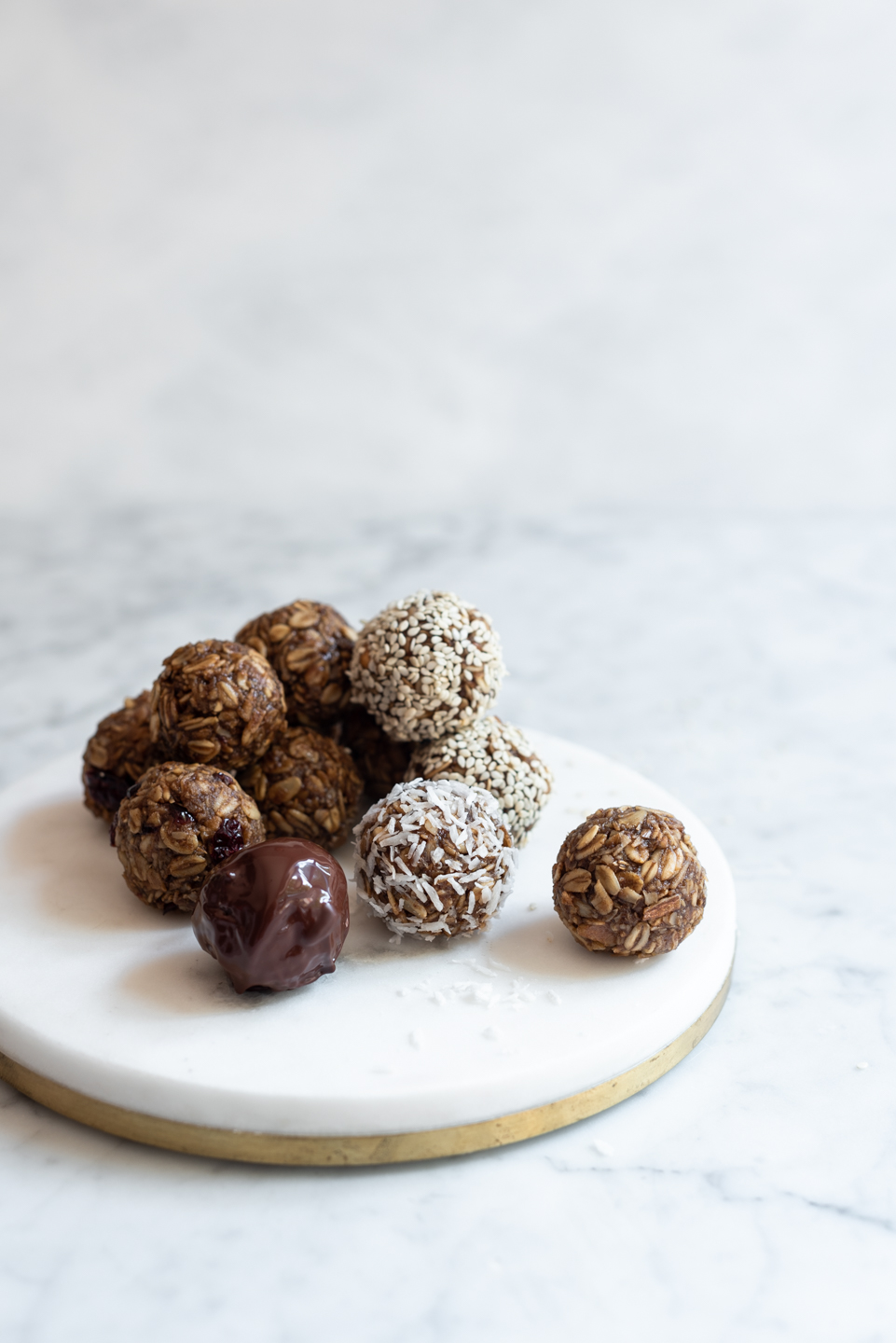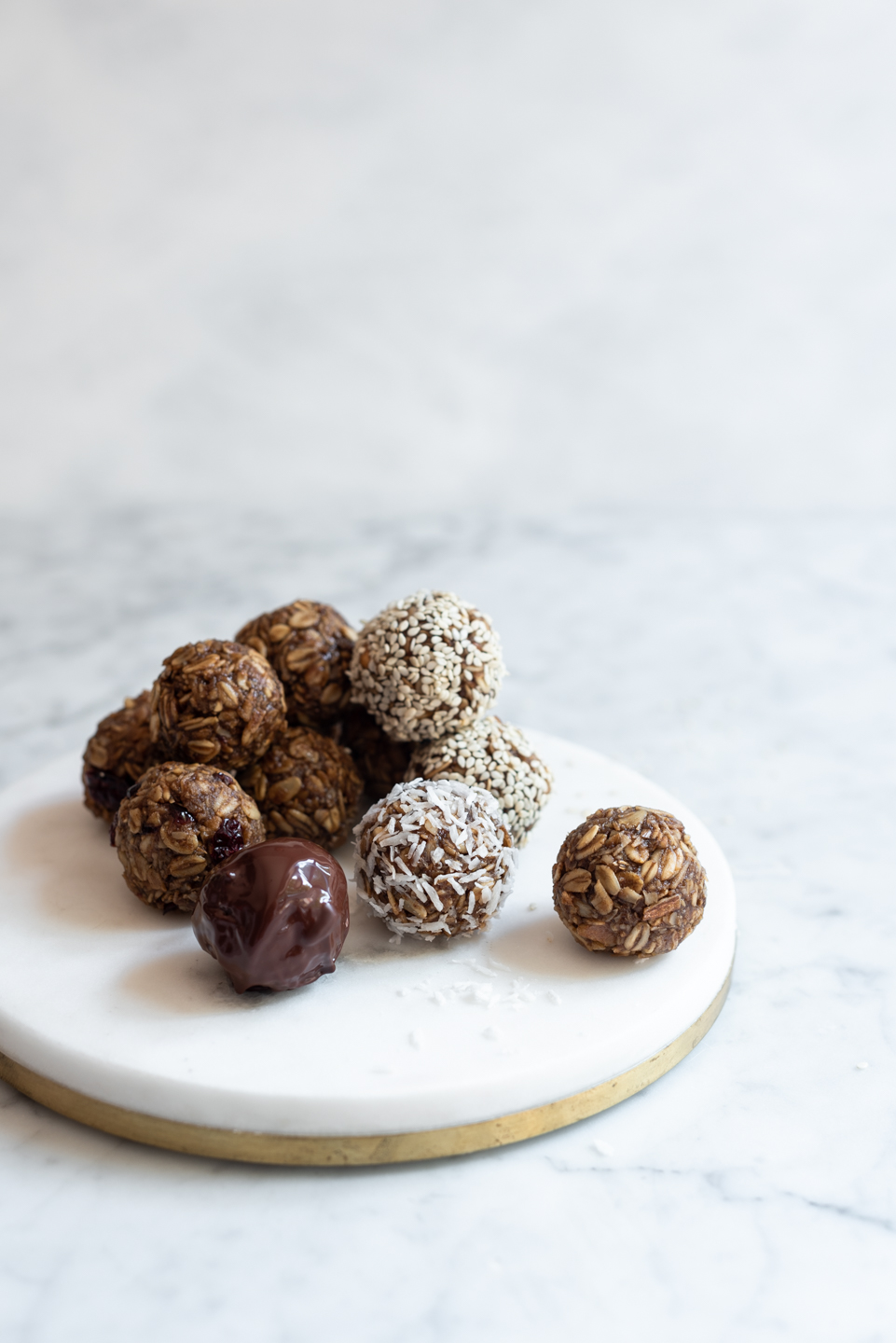 Almond butter and oat snack balls
Makes 12 -14
50g (1/4 cup) Natura Sugars Molasses sugar
45ml (3 tbls) water
30ml (2 tbls) coconut oil
1/2 teaspoon vanilla extract
45ml (3 tbls) almond butter
100g (3/4 cup) whole rolled oats
3 tablespoons porridge oats
35g (1/3  cup) desiccated coconut
30ml (2 tablespoons) of each, sesame seeds and desiccated coconut, for coating
100g dark chocolate, melted (optional)
Side note : Add either 2 tablespoons of chopped cranberries and the zest of half an orange, or 2 tablespoons chopped pecan nuts.
Place the sugar and water in a saucepan. Over a medium heat, bring the syrupy mixture up to a boil and whisk with a balloon whisk to break down any clumps. Once the sugar has dissolved (this should only take several minutes), add the coconut oil and vanilla, then whisk in the almond butter.
Remove the pan from the heat. Add the rolled and porridge oats and coconut. At this point, you can mix in the cranberries or nuts, but the oat balls are just as good without.
Roll into balls while the mixture is still warm, then roll in the coconut or sesame seeds. If dipping in chocolate, omit the sesame seed and coconut coatings. Dip in warm melted chocolate and place on a lined baking sheet until the chocolate hardens.
More healthy and delicious sweet treats