Chili chocolate truffles
13 February 2017
If you've ever foraged for truffles you'll know these pungent nuggets are rugged and haphazardly shaped, much like these chili chocolate truffles. Hidden beneath the dusty cocoa exterior lies a velveted dark chocolate centre, spiked with just a hint of chili. They're luxuriously rich and just about the easiest DIY Valentine's gift. You might want to make a batch for someone really special or chances are, keep them for yourself, as one tends to do. With only five ingredients, this chocolate truffle recipe is a synch to make.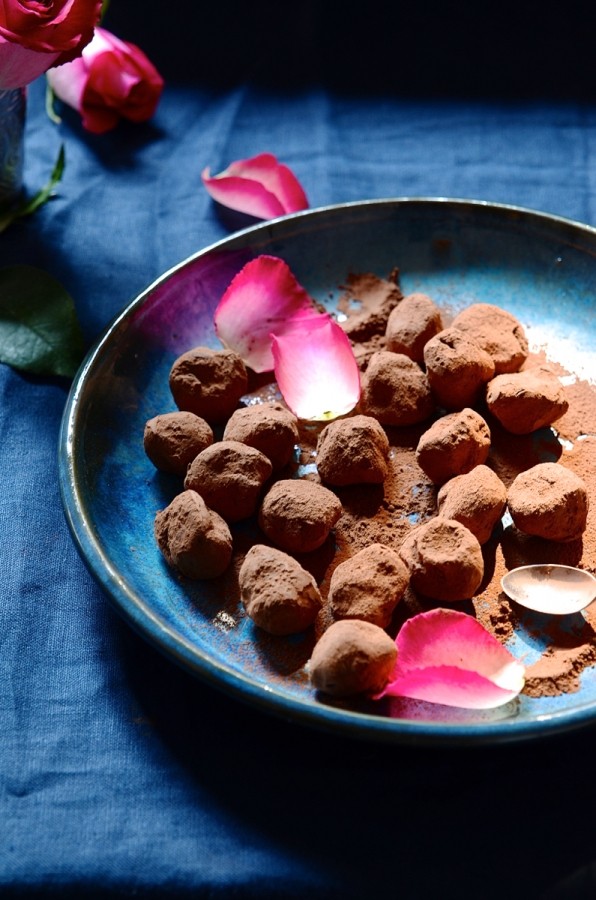 This is my basic truffle recipe that I regularly adapt with whatever flavourings I'm in the mood for. As the colour red is synonymous with Valentine's day, I thought red chili flakes would be a fitting choice. The heat of the chili is subtle but if you prefer, there's a host of alternate flavourings that work equally well. Cardamom is superb and lends a spicy floral note that'll keep your taste buds intrigued. Adjust the recipe by replacing the chili flakes with several crushed cardamom pods. Sea salt is another classic chocolate combination or why not try smoked salt for an on-trend truffle. For the salted version, allow the chocolate ganache to cool to room temperature before folding through a generous pinch of salt flakes.
Top tips for making truffles:
Use the best quality dark chocolate
Never overheat the chocolate or the mixture will become grainy and split
Avoid any contact with water
Truffle rolling can be messy – run your hands under cold water before rolling
Almost always, make double!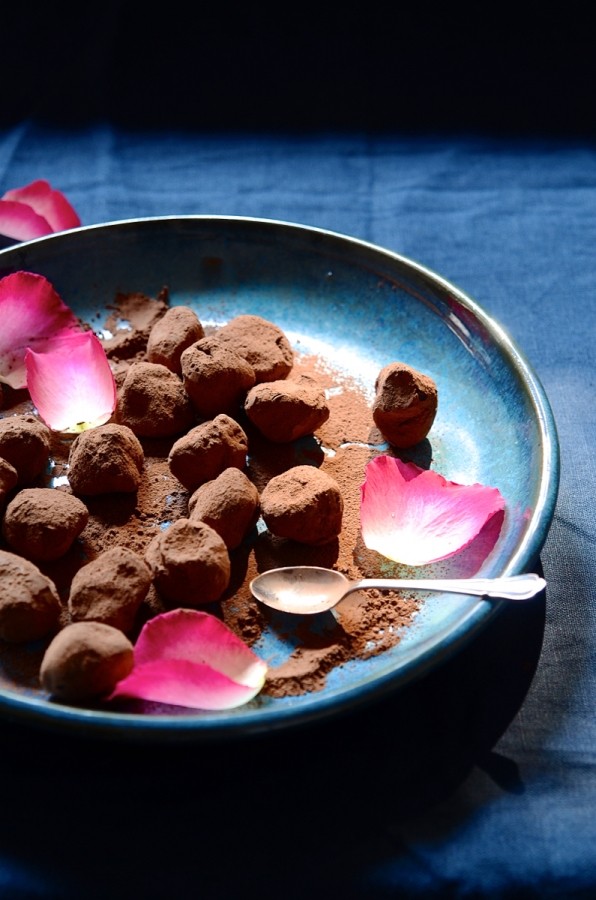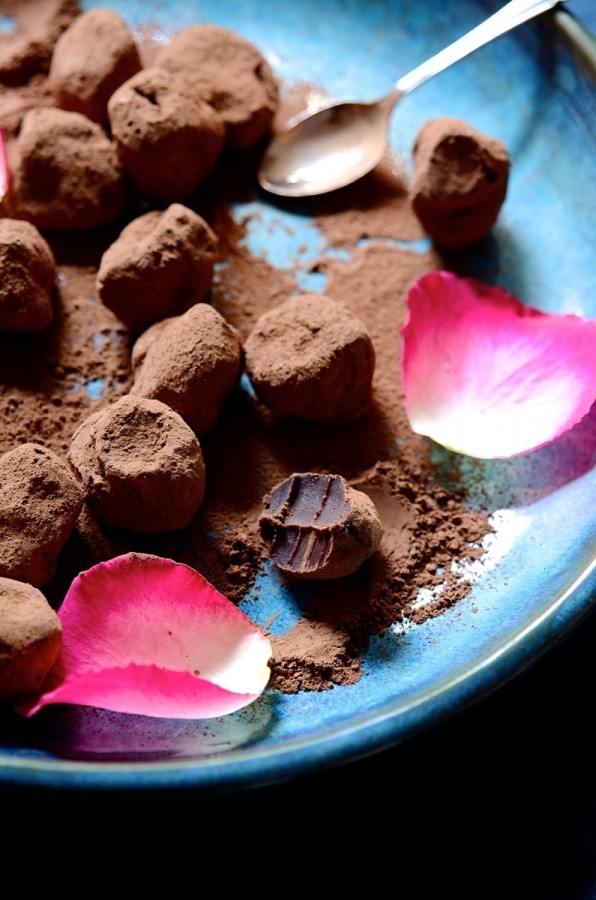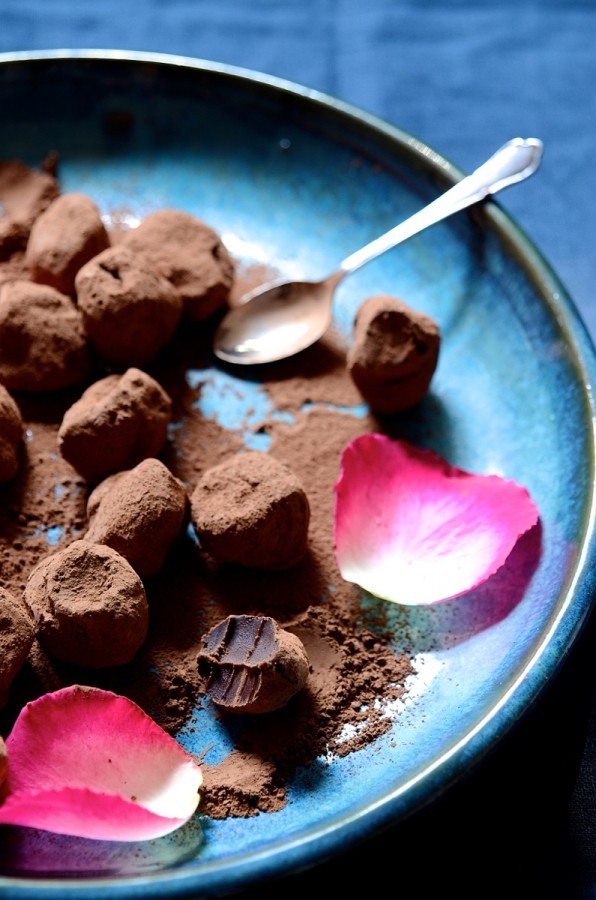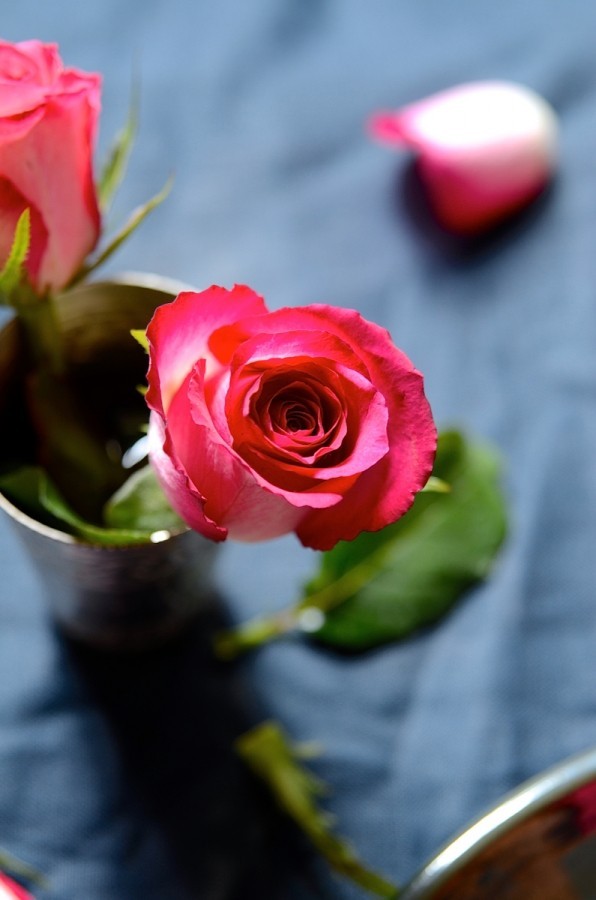 Chili chocolate truffles
Prep time:
Cook time:
Total time:
200g 70% dark chocolate, finely chopped
1/2 cup single cream
pinch red chili flakes
40g butter, at room temperature
cocoa, for dusting
Place the chocolate in a heatproof bowl.
Heat the cream and chili in a small saucepan and bring up to the boil. Remove from the heat and set aside for 5 minutes.
Strain the hot cream over the chopped chocolate and stir until the chocolate is completely melted and smooth.
Add the butter and whisk together until glossy.
Cover the bowl with cling film and chill until set and firm.
Roll and press into haphazardly shaped balls and place on a tray lined with parchment paper.
Refrigerate once more until firm.
Roll the truffles in cocoa powder and keep chilled until ready to serve.
For more chocolate indulgence, here are a few suggestions to satisfy any sweet tooth.
Coconut cream chocolate truffles (healthy)
African Amarula chocolate truffles  (local flavour inspiration with South Africa's favourite cream liqueur)
Gluten free chocolate and date rice pop balls (gluten free treats)