Stuffed cabbage, often referred to as 'Oumens or oumas onder komberse', is given a healthy makeover with the addition of current 'it' grain, freekeh. Slow-baked in a light tomato sauce until the meat is succulently tender, this is comfort food with benefits.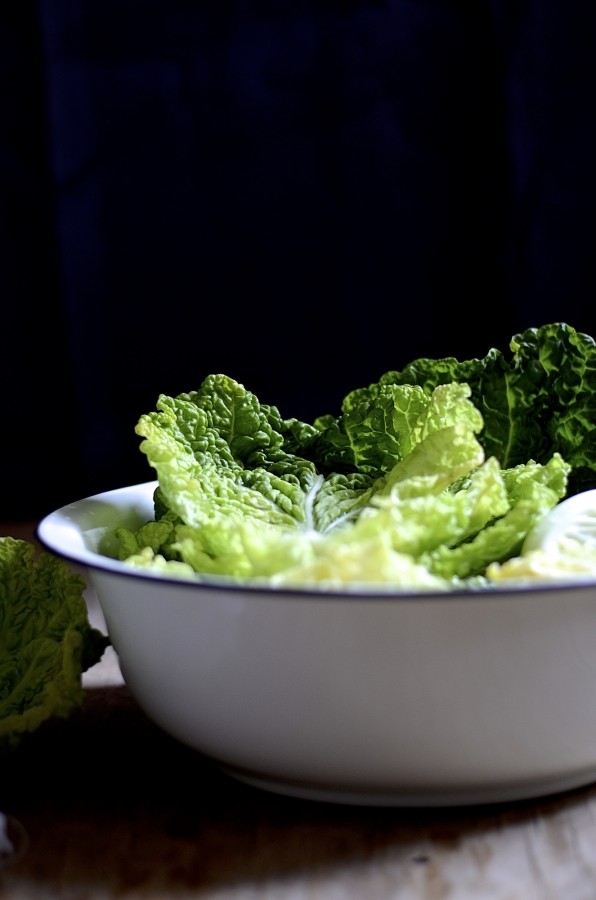 Made famous by the Cape Malay community, there are more recipes for stuffed cabbage than you can shake a stick at. Usually dotted with butter and braised in a simple stock, I've chosen to cook the cabbage parcels in a tomato sauce. The resulting pan juices are somewhere between a tangy sauce and a spoonable gravy.
Meatballs have a tendency to be rather dense and so I almost always add fresh breadcrumbs to the mix. It makes all the difference. A quick word on Freekeh. This wholesome grain is gaining huge popularity amongst chefs and health-consious food enthusiasts. Freekeh wheat is harvested unripened and then roasted, a process which imparts an almost smoked nutty taste with a toothsome bite. You can choose between cracked wheat freekeh, which is not dissimilar to the texture of bulgur wheat, or a whole grain version. Either option will taste the same, although the cracked wheat combines more easily with the meat for this recipe. Buy freekeh online from TRIFC or Wellness Warehouse.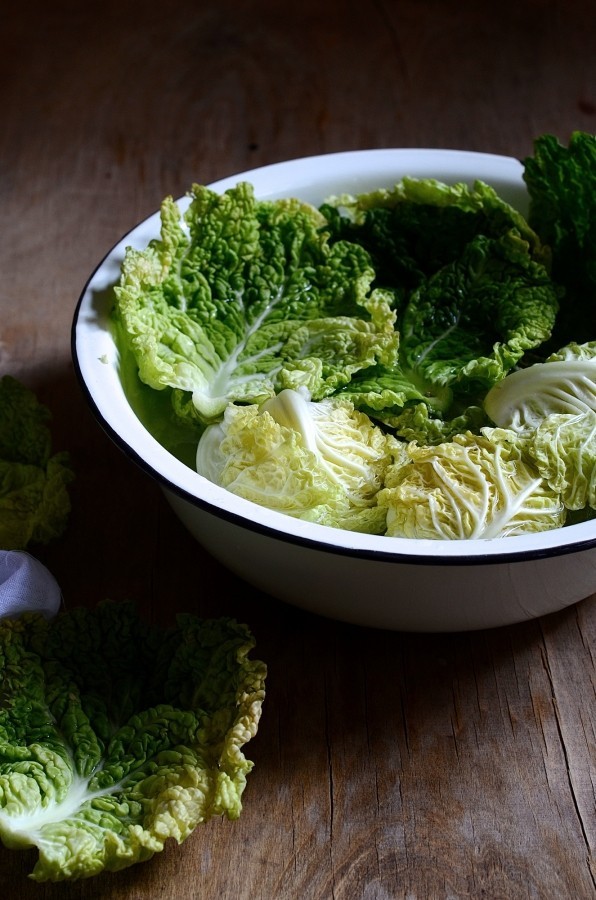 For the parcels, I've used savoy cabbages. I love the graduated shades of the ruffled green leaves. You can of course use any cabbage if you can't find savoy. Blanching the leaves is essential, making them manageable and easy to roll. Once this step is out the way, it's plain sailing to wrap and roll these meaty packages. Serve the stuffed cabbage with a side of butterbean mash and warm, crusty bread.




Stuffed cabbage with freekeh meatballs
For the meatball stuffing
500g free-range beef mince
1/2 cup fresh breadcrumbs
3/4 cup cooked freekeh (cracked or whole wheat)
1 large free-range egg
3/4 teaspoon sea salt
freshly cracked black pepper
1 teaspoon ground coriander
pinch of nutmeg
zest of half a lemon
For the cabbage rolls
2 medium-sized savoy cabbages
125ml (1/2 cup) tomato passata
1/2 teaspoon sugar
1/2 cup chicken stock
2 tablespoons olive oil
salt and black pepper, to taste
Preheat the oven to 180º C. Grease an overproof baking dish with butter.
Place all the ingredients for the meatball stuffing in a large bowl and work together until well combined.
Roll into evenly sized portions, cover and chill to firm up while you prepare the cabbage leaves.
Cut off the core end of the cabbages and carefully separate the leaves. Rinse thoroughly to remove any grit.
Bring a large pan of salted water to the boil and blanche the cabbage leaves for several minutes.
Remove with a slotted spoon and blot to dry on a clean kitchen towel. Remove the tough centre rib from the larger leaves.
Place a meatball in the centre of the cabbage leaf, fold over the outer sides and roll into parcels.
Pack the finished parcels snugly next to each other in the baking dish.
Whisk together the tomato passata, sugar and stock and season lightly with salt and pepper.
Pour the liquid over the cabbage parcels and drizzle with olive oil.
Cover the dish with foil and roast in the oven for 45-50 minutes or until the meat is cooked through.
If you love the nutty wholesomeness of freekeh, here are two recipes you may like to try:
Coconut cream Thai chicken bake
Chicken Pastilla with freekeh and almonds