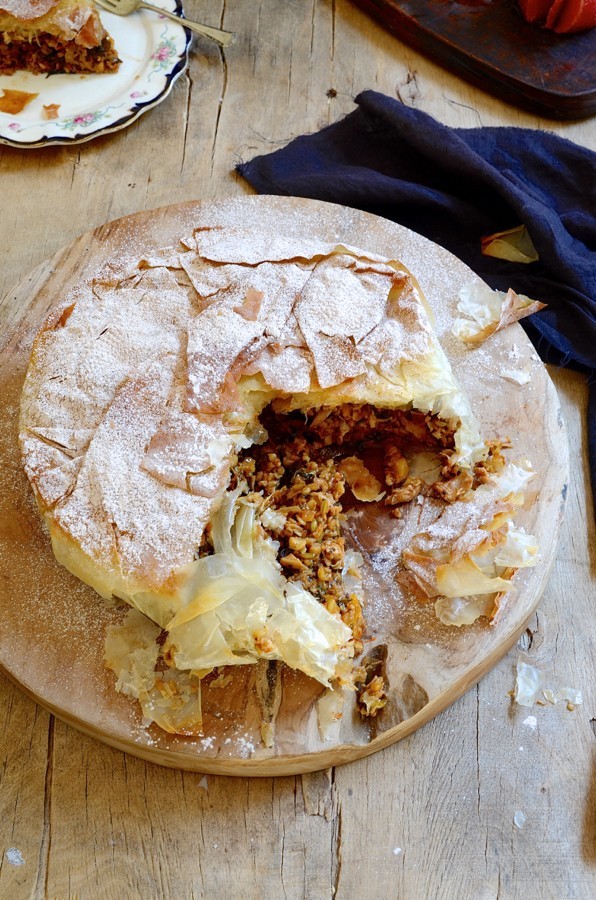 I'm fascinated by the way in which food can sketch a story from times past and bring to life customs of ancient civilisations. Food speaks its own dialect that transcends cultures and borders. As the world becomes increasingly advanced and interconnected with demands for instant everything, there seems to be an equally strong move towards authentically pure and artisanal foodstuffs. One food trend that I've been a firm supporter of for some time now is ancient grains.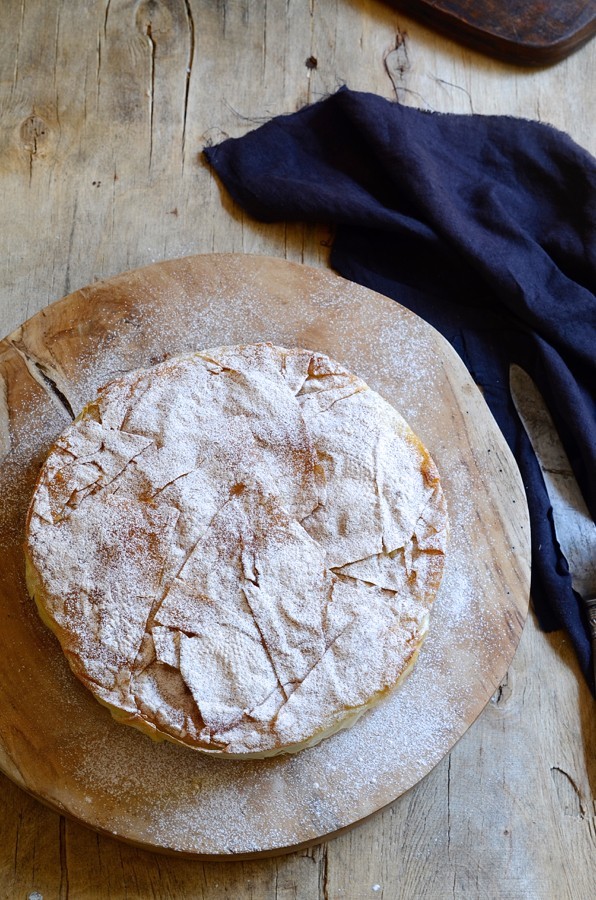 When my girls eventually leave home, I'm sure they'll remember several stand-out bizarre dishes that landed on the family dinner table. Like that peanut butter laksa noodle soup 'thing' that smacked more of a P&J sandwich than its famous Malaysian counterpart. The second might very well be the regular lectures on ancient grains. Up until now spelt has been at the forefront of these talks. I use this nutritious grain in risottos, soups, salads and breads. The Romans used to eat a fortifying bowl of spelt gruel before being marched off to battle. And see, they conquered the world. I say, if its good enough for the Romans, then it's good enough for us!
Now comes Freekeh. The Really interesting Food Company in Cape Town, who stock the most covetable collection of imported food ingredients, have added freekeh to their offering. I was thrilled to be invited to come up with an inventive dish using this newly available grain. Getting creative with exceptional products is never difficult. In fact, deciding on which recipe would best showcase the unique texture, quality and taste of freekeh has proved slightly more challenging.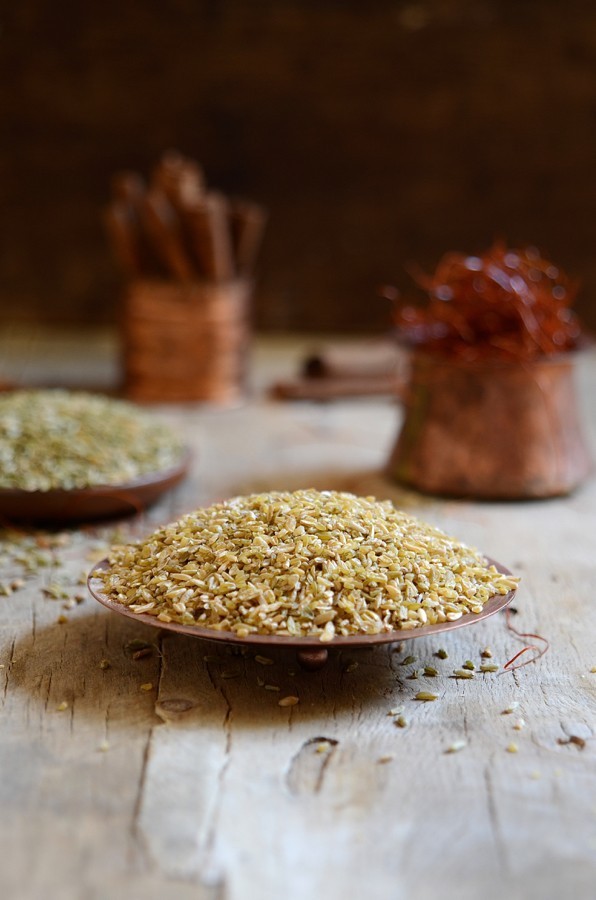 If you want to know how this super grain looks – exhibit A. The Greenwheat wholegrain freekeh is almost like green rice. The cracked freekeh looks similar to bulgur wheat. And those long skinny glam strands are angel hair chilli threads. Super cool stuff!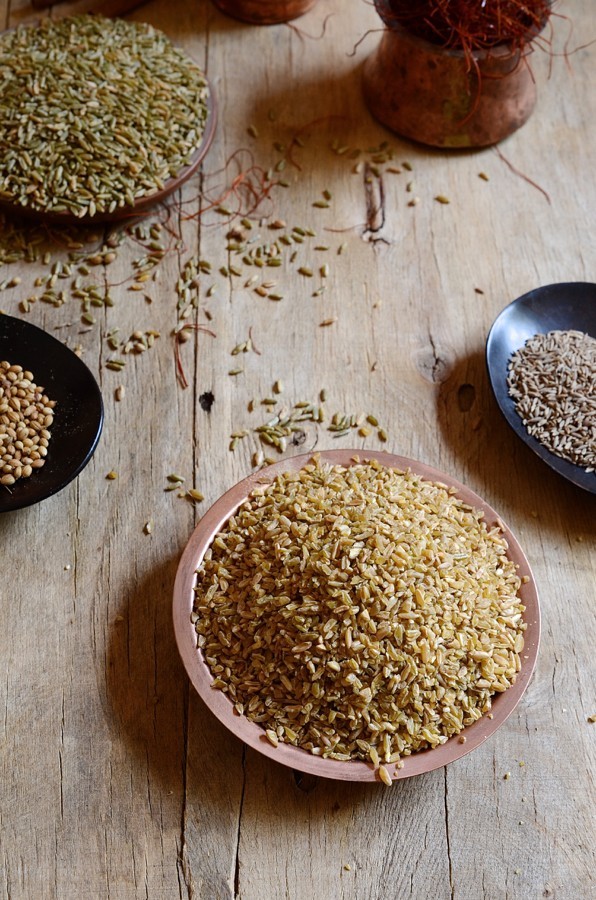 A word on Freekeh – Freekeh is harvested and roasted while the grain is still green. This ensures that nutrient values remain at their optimum. With impressive percentages of protein, fibre, vitamins and minerals, freekeh is set to be the new #graintofollow. The name comes from the Arabic word farik, which means 'rubbed'. Following the drying process, the grain is rubbed, producing a toothsome bite and nutty taste. Freekeh lends itself well to vibrant salads, soups and stews. It can also replace regular pasta or white rice.
I've already made three dishes with my freekeh, but have finally decided that this Chicken pastilla with freekeh and toasted almonds is my favourite. A pastilla is a Moroccan sweet and savoury meat pie usually made with pigeon or squab. For convenience and family appeal, I've replaced it with chicken. Silvena Rowe, author of Purple Citrus and Sweet Perfume uses duck confit and yufka pastry which sounds completely delicious. Middle Eastern food master Ottolenghi, includes a recipe for a chicken pastilla with chocolate, cream and brandy in his latest book, Nopi. Sheer brilliance and next on my must-make-list.
Grains have the ability to absorb flavours well, so to intensify the overall taste, I've cooked both freekeh grains in a tomato sauce enriched with wine, chicken stock and a heady mix of Middle Eastern spices. A pastilla requires a little effort, but you'll be well rewarded for your time. It'll transport you to the land of souks with warm desert breezes and exotic feasts. It's a spectacular merge of earthy flavours with succulent chicken and al dente freekeh grains, studded with nuggets of sweet apricots and cranberries. I've also included toasted almonds for texture and a creamy nuttiness. In keeping with the superfood trend, kale's in the story too. Who can refuse food this good that both nourishes the body and feeds the soul? Let's get our #freekeh game on and #gowiththegrain!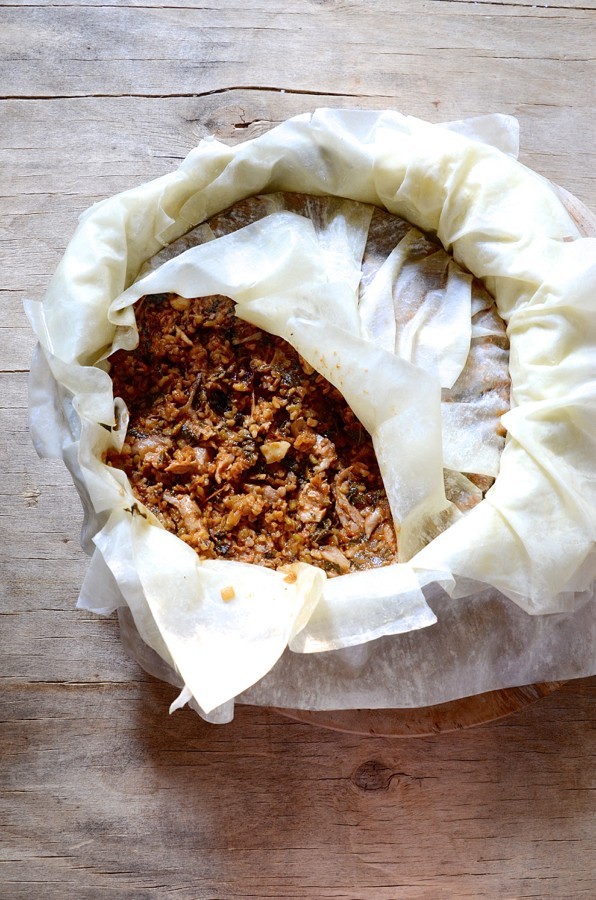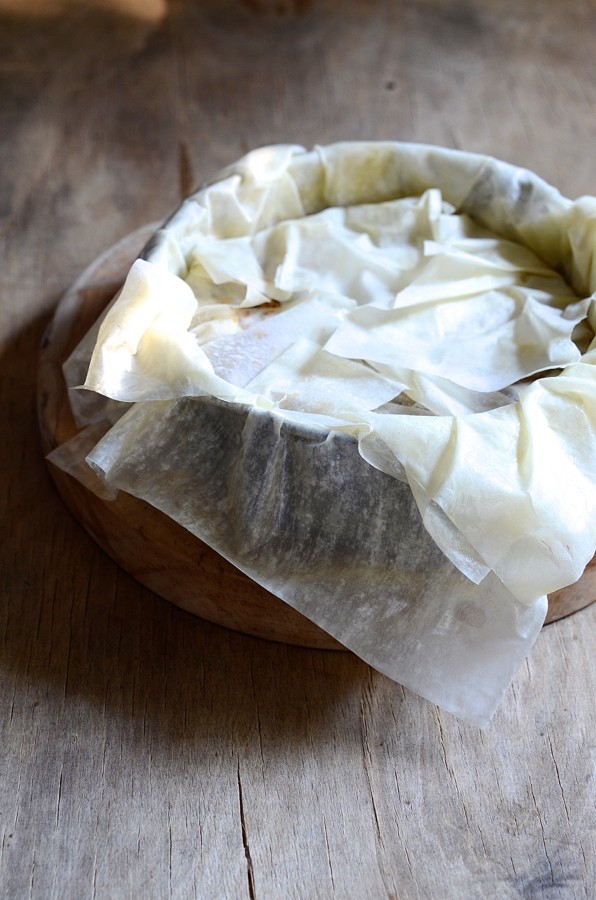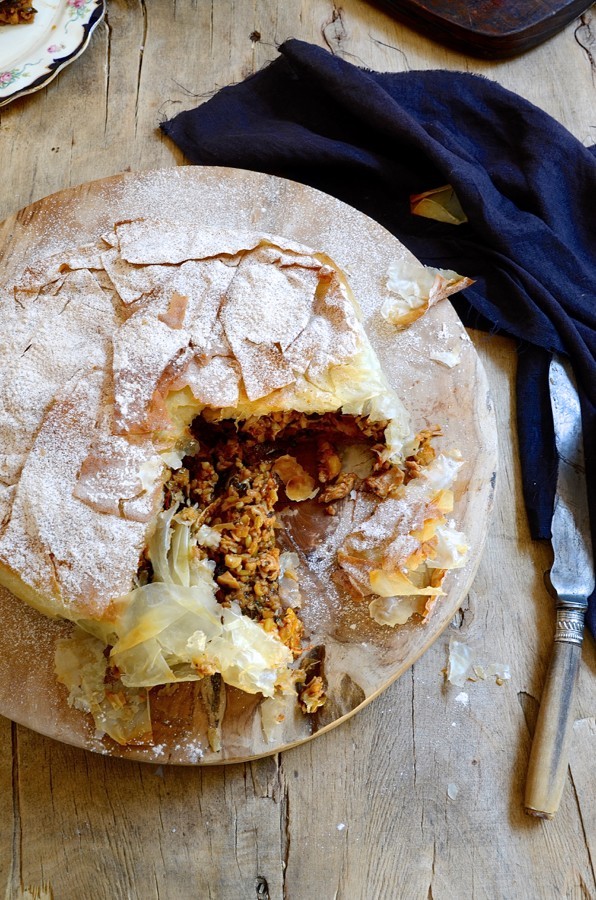 I like to serve the chicken pastilla with a sweet side-salad of grapefruit and orange segments. Scatter over a handful of mint leaves and thinly sliced baby radishes. Finish with a drizzle of honey.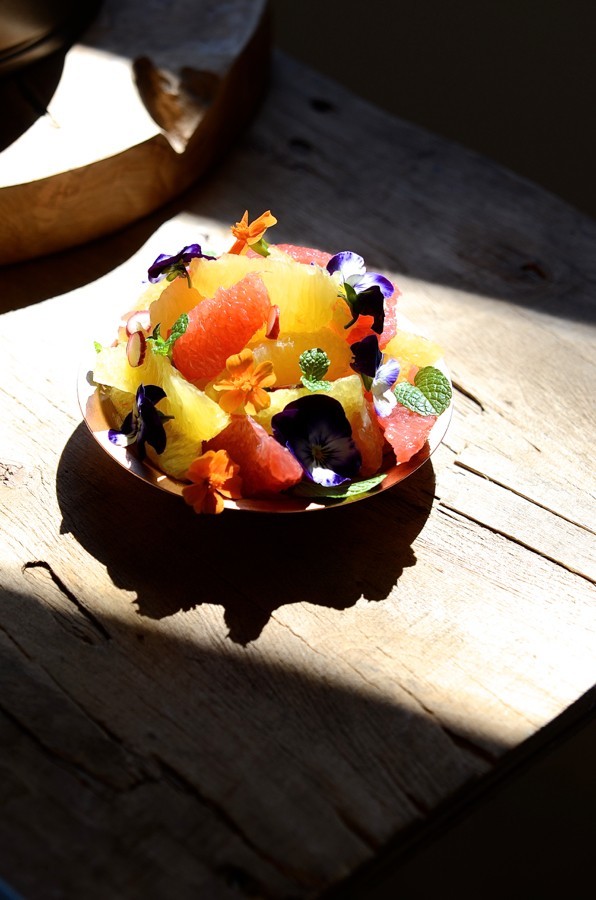 Chicken pastilla with freekeh and almonds
Prep time:
Cook time:
Total time:
Ingredients
Chicken pastilla with freekeh and almonds
2 tablespoons olive oil
4 free-range chicken thighs, skinless, bone-in
1 large brown onion, diced
1 garlic clove, minced
1 teaspoon cumin seeds
1 1/2 teaspoons ground coriander
1 teaspoon smoked paprika
zest of 1 lemon
generous pinch red chilli threads or chilli flakes
2 cinnamon sticks
1/4 cup wholegrain freekeh
3/4 cup cracked freekeh
1/2 bunch kale, finely shredded
1/2 cup white wine
1 cup passata
3 cups chicken stock
1/4 cup Turkish apricots, roughly chopped
3 tablespoons cranberries
1/2 cup toasted almonds, roughly chopped
salt and black pepper
6 sheets filo pastry
3 tablespoons butter, melted
1/2 teaspoon ground cinnamon plus 2 tablespoons icing sugar, combined
Instructions
Heat 1 tablespoon olive oil in a large based pan.
Season the chicken and brown until well coloured on both sides. Remove from the pan and set aside.
Add a little more oil to the pan and sauté the onion until soft. Stir in the garlic and cook for another minute.
Add all the spices and aromatics and toast until fragrant. (about 2-3 minutes)
Now add both freekeh grains and toast for 2 minutes to increase the nutty flavour.
Stir through the kale and fry for 2 minutes until it starts to wilt. Season with salt and pepper.
Deglaze the pan with the wine and reduce by half. Add the passata and all the chicken stock.
Return the chicken pieces to the pan. Add the apricots and cranberries.
Cover with a lid and simmer for 35-40 minutes until the liquid is absorbed and the chicken is cooked through.
Remove the chicken from the pan and shred into small, bite sized pieces.
Add the chicken pieces to the freekeh and stir through the toasted almonds. Set aside to cool.
Preheat the oven to 200º C. Grease 23cm round springform cake tin.
Brush each sheet of filo pastry lightly with melted butter and layer up in the tin. The filo will extend over the sides of the tin, which we'll fold in later.
Fill the pastry with the chicken filling. Fold the overlapping pastry edges in, press down lightly and brush the top with butter.
Bake for 35-40 minutes until golden.
Cool in the tin for about 10 minutes before un-moulding. Dust the top lightly with the cinnamon and icing sugar. Serve immediately.