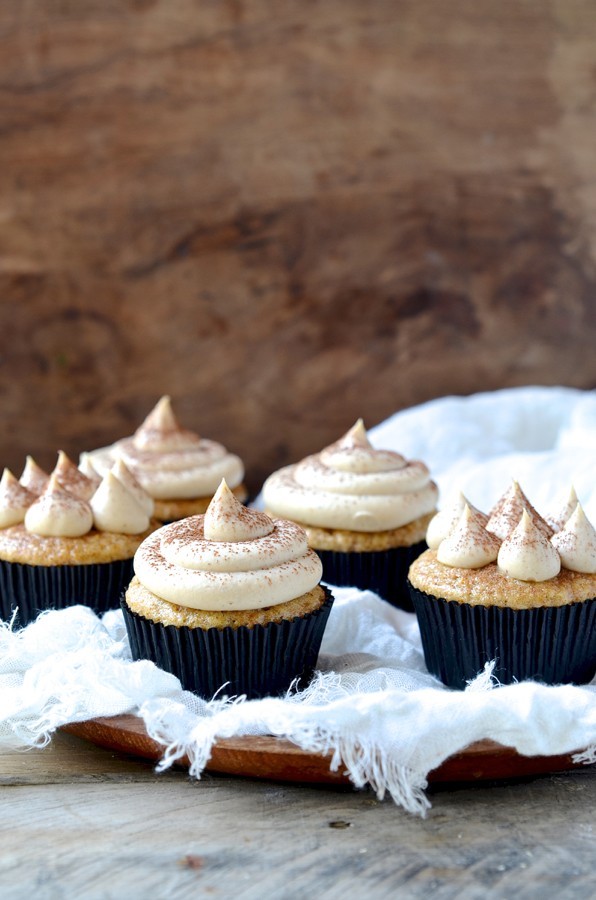 Monkeys aren't the only ones fascinated by bananas. I think this boomeranged yellow fruit is a gift from the food gods. I'm seriously considering writing a book called 101 things to do with a banana! Apart from my Brown Butter Banana Bread and the equally delicious but healthier Fudgy Chocolate Banana Bread, these tender crumbed banana muffin cupcakes are my latest addition to the bananarama club. These dual purpose muffins step effortlessly onto the cupcake-grid once frosted with my Four Ingredient Peanut Butter Mousse. A feathery cocoa dusting adds a final flourish of chocolatey goodness.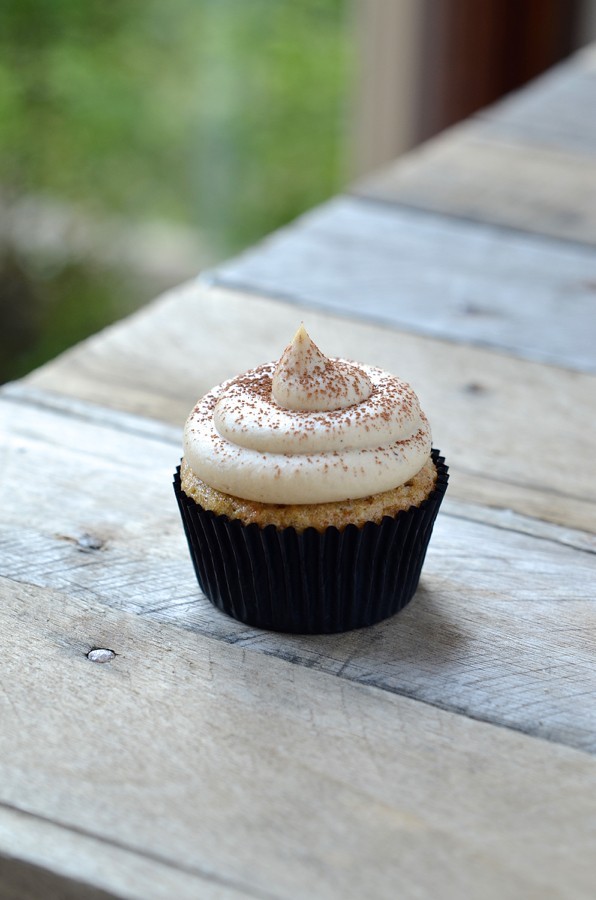 Can you ever have enough muffins recipes? Foolproof, simple and completely reliable ones, that is. To be honest, I've made my fare share of muffins. Some or shall I be honest and say many, went down the shoot along with the never to be repeated recipe! Repeated failures will however lead to success and now finally I'm satisfied with this version. A good muffin recipe is like a favourite pair of jeans – it should be well-worn by virtue of continual use. I'm sure this is going to become a bankable old faithful that'll be loved and enjoyed by all.
Muffins make the tastiest addition to any lunch box and the best kind of road-tripping healthy snack. To enrich the taste and lighten the texture I've used buttermilk which also helps to keep the muffins moist for days. The addition of wholemeal flour will up the fibre content. Butter is replaced with coconut oil, which goes towards making these healthier and lighter. Banana muffin cupcakes are the next best thing to serve with mid-morning tea, at a children's party or when a craving hits.
These healthy banana muffins were featured on the cover of Christine's on-line magazine, Flat White Concepts. Here they are along with some interesting places to eat and play when next you're in Cape Town.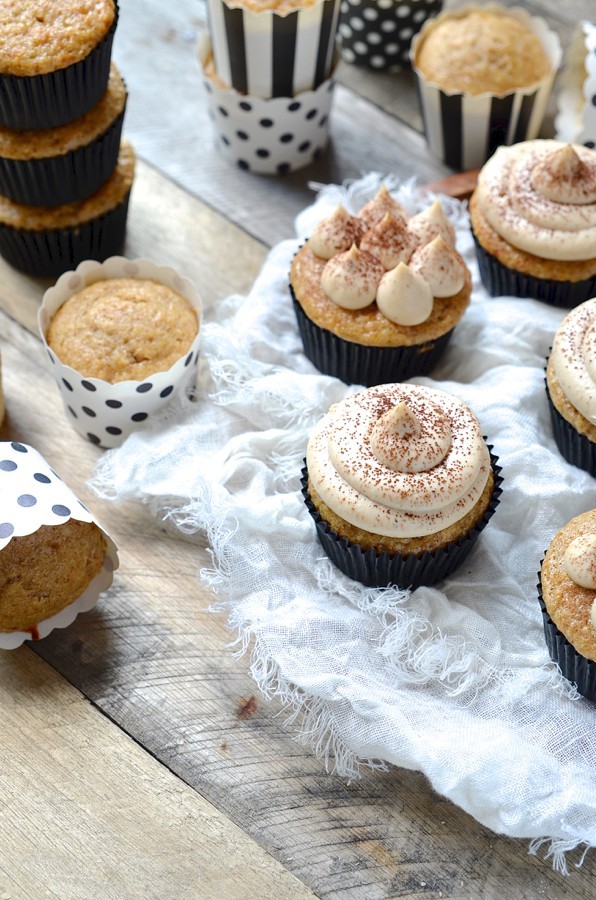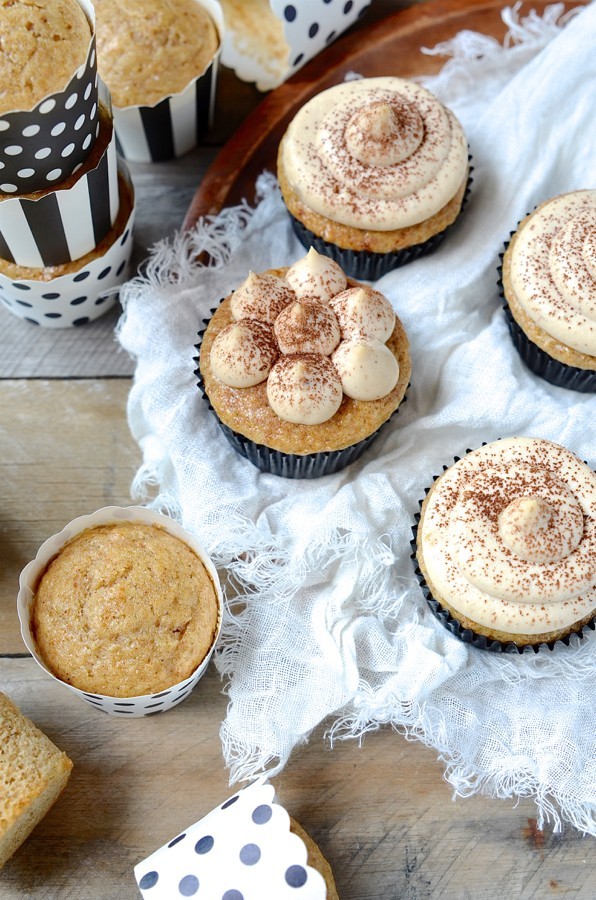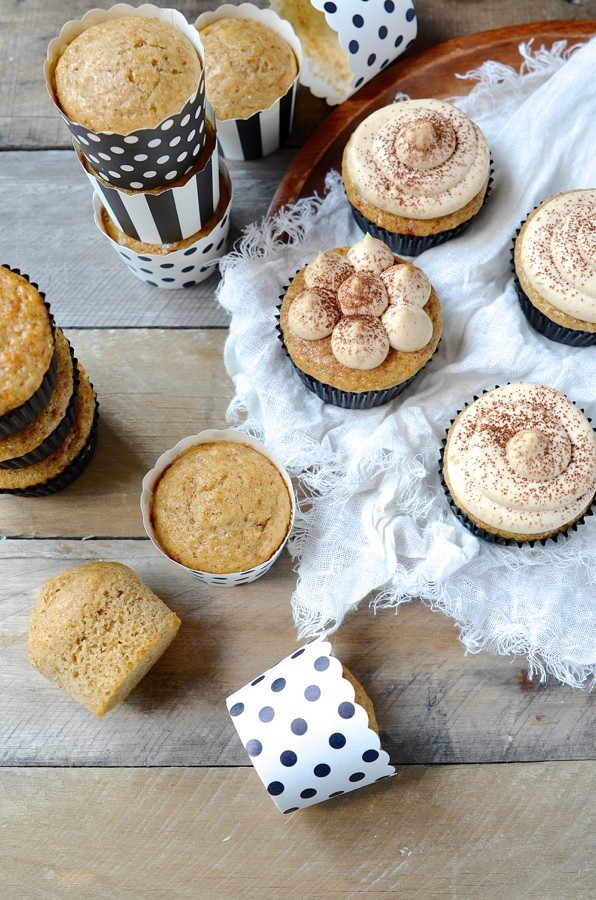 Banana muffin cupcakes
Prep time:
Cook time:
Total time:
Ingredients
Healthy Banana muffin cupcakes
1 cup (150g) self raising flour
3/4 cup (100g) wholemeal flour
1 teaspoon cinnamon
1 teaspoon baking powder
1/4 teaspoon bicarbonate of soda
pinch of salt
150g brown sugar
80ml coconut oil
2 eggs
150ml buttermilk
3 very ripe bananas
Instructions
Preheat the oven to 180° C. Line two muffin trays with paper cases. Sift all the dry ingredients together in a mixing bowl. Place the sugar, coconut oil, eggs, buttermilk and bananas in a blender and whizz together until smooth. Pour the wet ingredients into the dry and mix lightly until just combined. Over mixing will toughen the muffins so keep it brief! Spoon into the muffin cases and bake for 18-20 minutes. Always test with a skewer before removing from the oven. Cool on a wire rack before storing in an airtight container.
Serve as is or frost with peanut butter mousse.