Orecchiette basil pesto pasta with rocket and walnuts
13 October 2014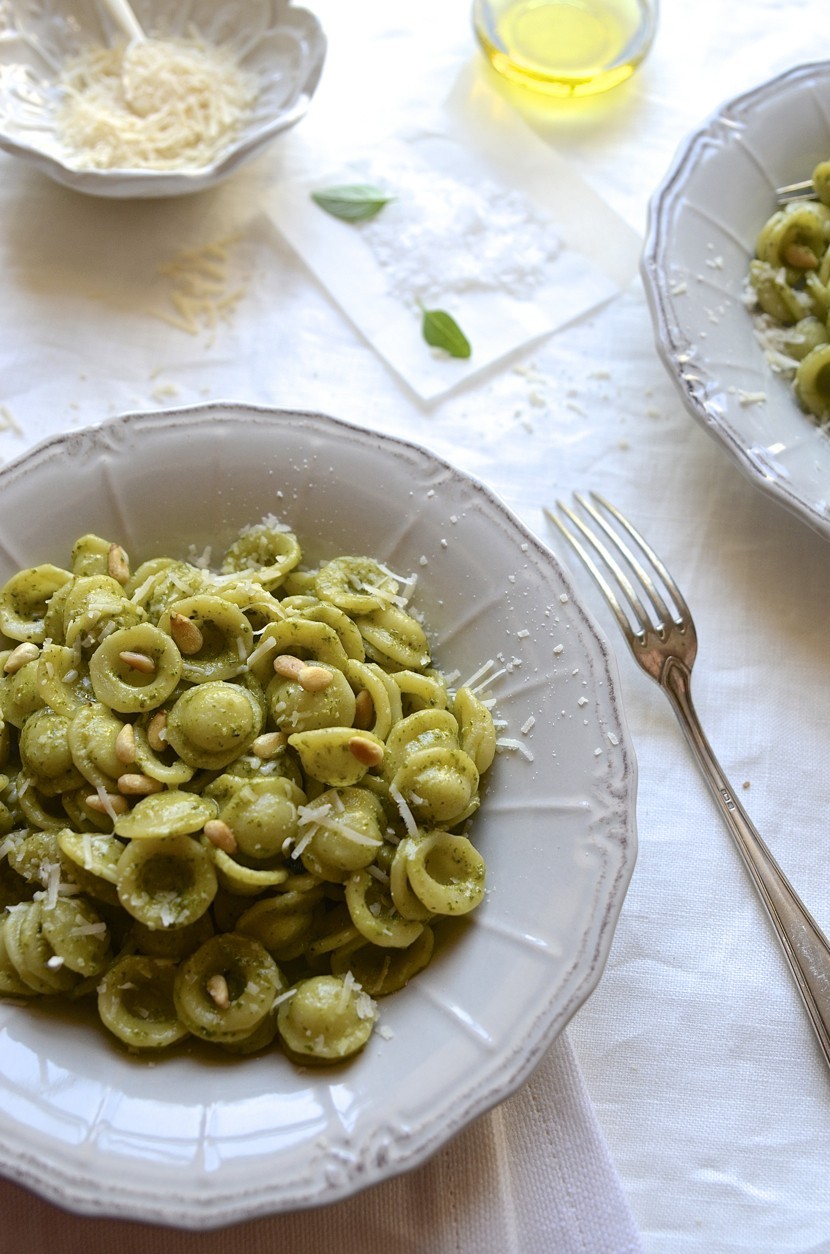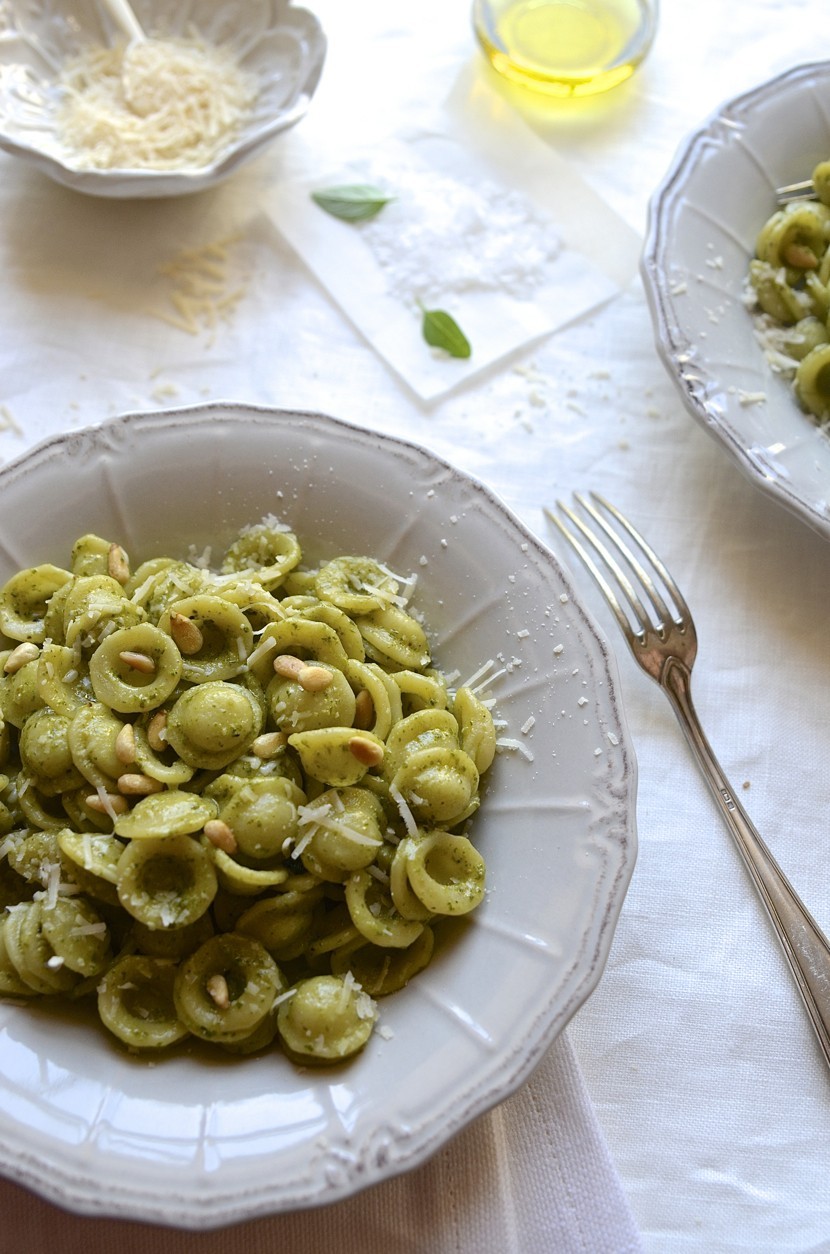 A flavour-packed midweek supper, especially good when inspiration is waning and you're pushed for time. Pasta is my go-to store cupboard supporter when I need a quick yet delicious family meal. Having a jar of this homemade vibrant green pesto on hand will adds heaps of vibrant flavour with dinner on the table in under 15 minutes. Sounds good to me. If you're a meat-free Monday supporter, why not try it tonight. This could be a new summer favourite.
You could use a store bought pesto and there are plenty of good ones to choose from, but making your own is so quick and simple. It also means you can add more or slightly less of ingredients you prefer. I usually go cautiously with the garlic as it can overpower the flavour of the fresh herbs although I tend to be more than generous with the parmesan. Is there such a thing as too much parmesan?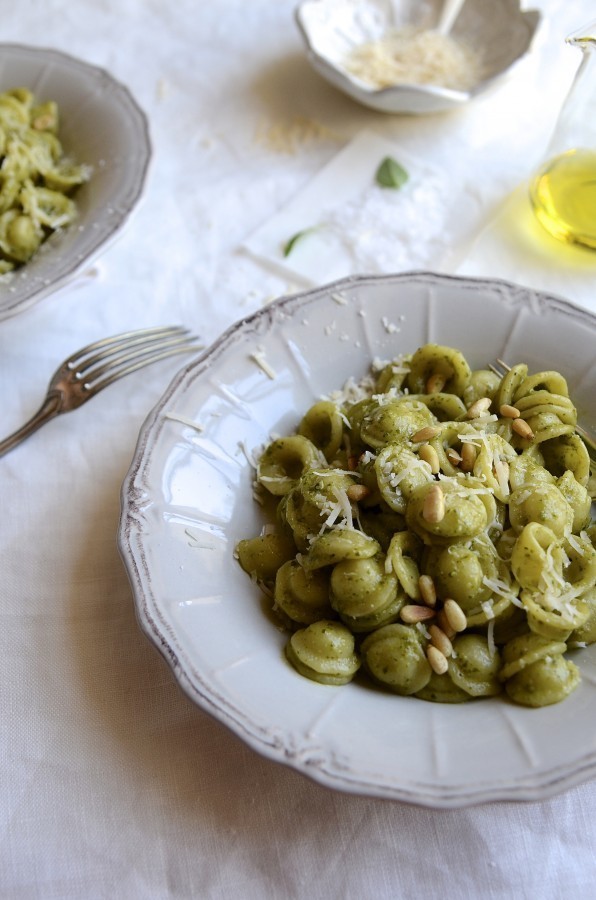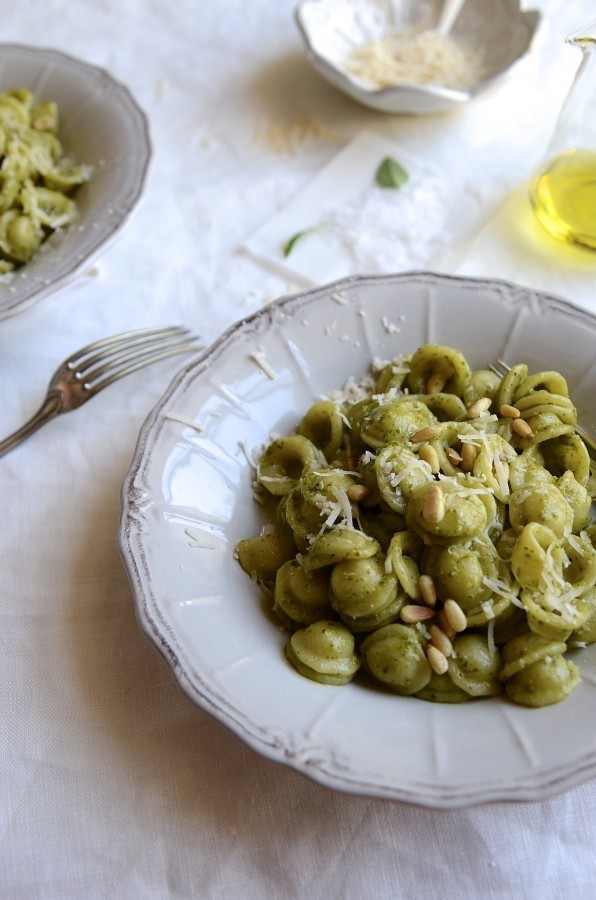 This pesto is a deviation from the original Ligurian recipe, but delicious served with hot or cold pasta. Traditionally pesto was a way of preserving basil so that it would last well into the winter months. It was pure and basic, consisting of fresh basil leaves, covered in olive oil. Over the years it has seen many adaptations using a variety of unconventional nuts and herbs. Toasting the nuts is not essential but will improve the depth of flavour. If you don't have a processor, a pestle and mortar will also work, although the texture will not be quite as smooth.
So, let's talk about the pesto. The luminous neon-green jar on the left is basil and rocket. The one on the right includes sun-dried tomatoes. The colour is slightly darker with a mellow sweetness. If you decide on the sun-dried tomato option, make sure you use the soft, plump variety that have been soaked in olive oil. To preserve the pesto and to retain the colour, pour a thin layer of olive oil over the top before sealing. As this homemade pesto is preservative free, store in the fridge and use within 2 weeks. Check in later this week to see some other versatile ideas on how to use this pesto……..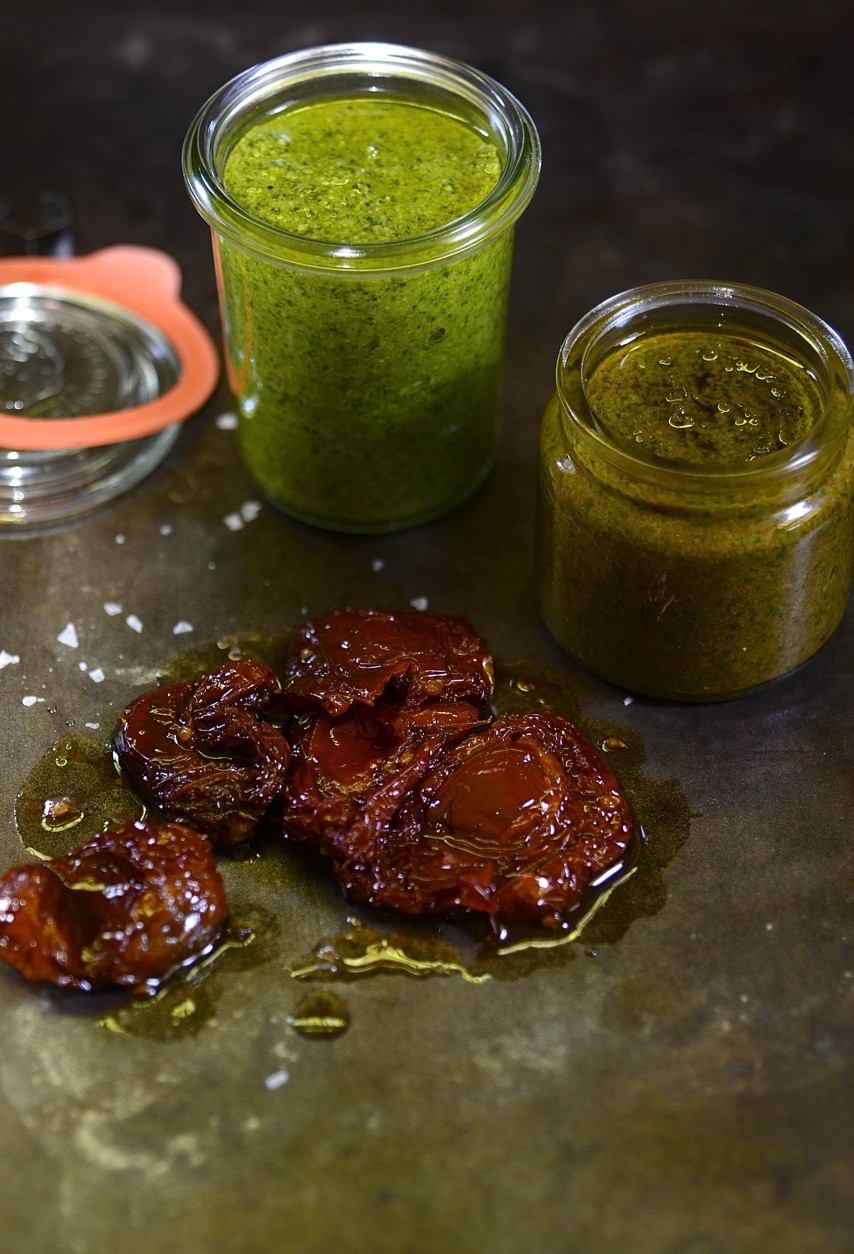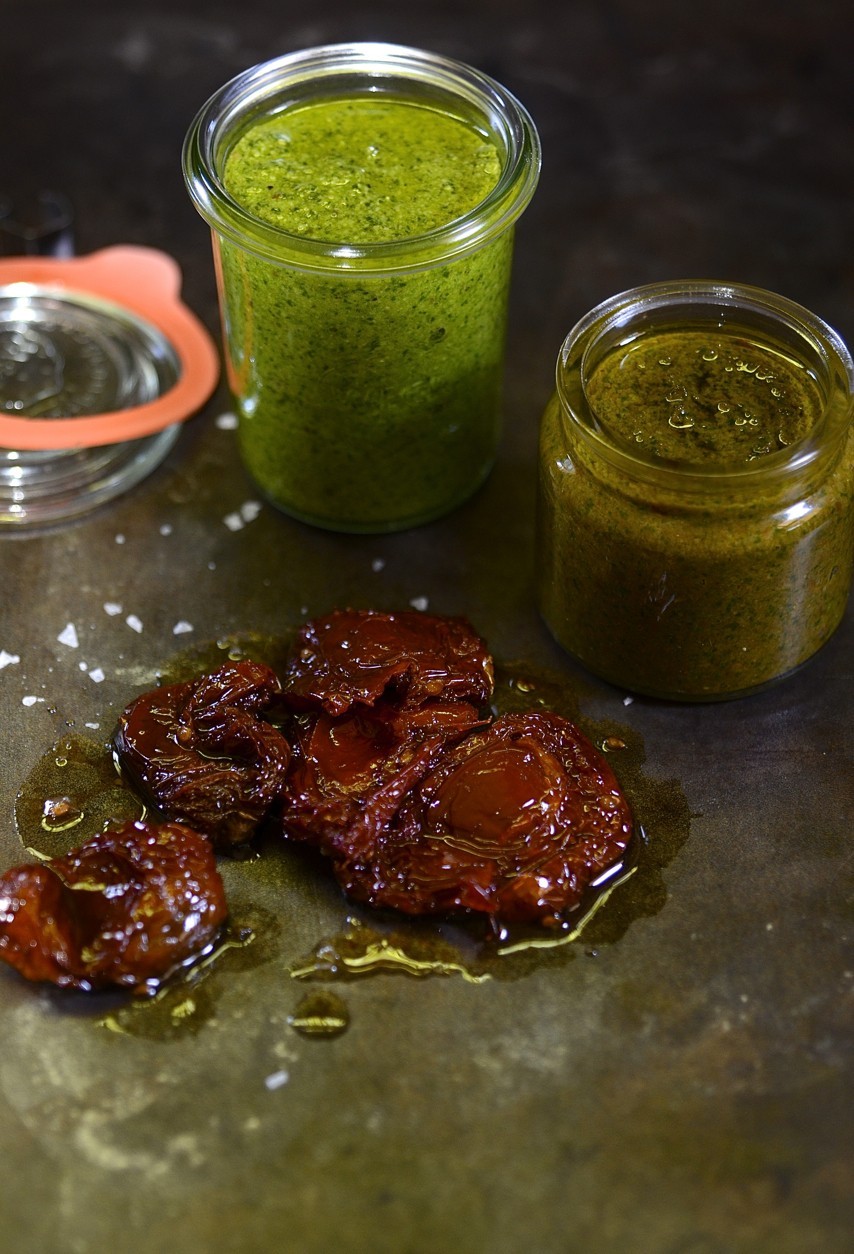 Orecchiette basil pesto pasta with rocket and walnuts
50g roasted walnuts
20g rocket
80g basil
1/2 cup freshly grated parmesan
half a garlic clove
a spritz of lemon juice
100ml extra virgin olive oil
salt and black pepper
Place the walnuts, rocket, basil,  parmesan and garlic in a processor. Pulse until the basil and rocket are quite fine. Add the lemon juice, olive oil and season well. Blitz again until the pesto forms a lovely thick paste-like consistency. Spoon into a sterilised jar, cover with a thin layer of olive oil and seal. If you're making the sun-dried tomato pesto, add 3 – 4 tomato halves and blitz until broken down and  well incorporated into the paste.
For the pasta, cook 400g dried orecchiette (little 'ears') in plenty of well salted, boilng water. Reserve 1/2 cup of the cooking liquid before draining. Tip the drained pasta back into the pot, add 4 heaped tablespoons of the pesto and toss through. Add a little of the reserved cooking water to the pasta and season with salt and pepper. Serve immediately with extra parmesan and a generous scattering of roasted pine nuts.