Avocado chocolate mousse
1 May 2019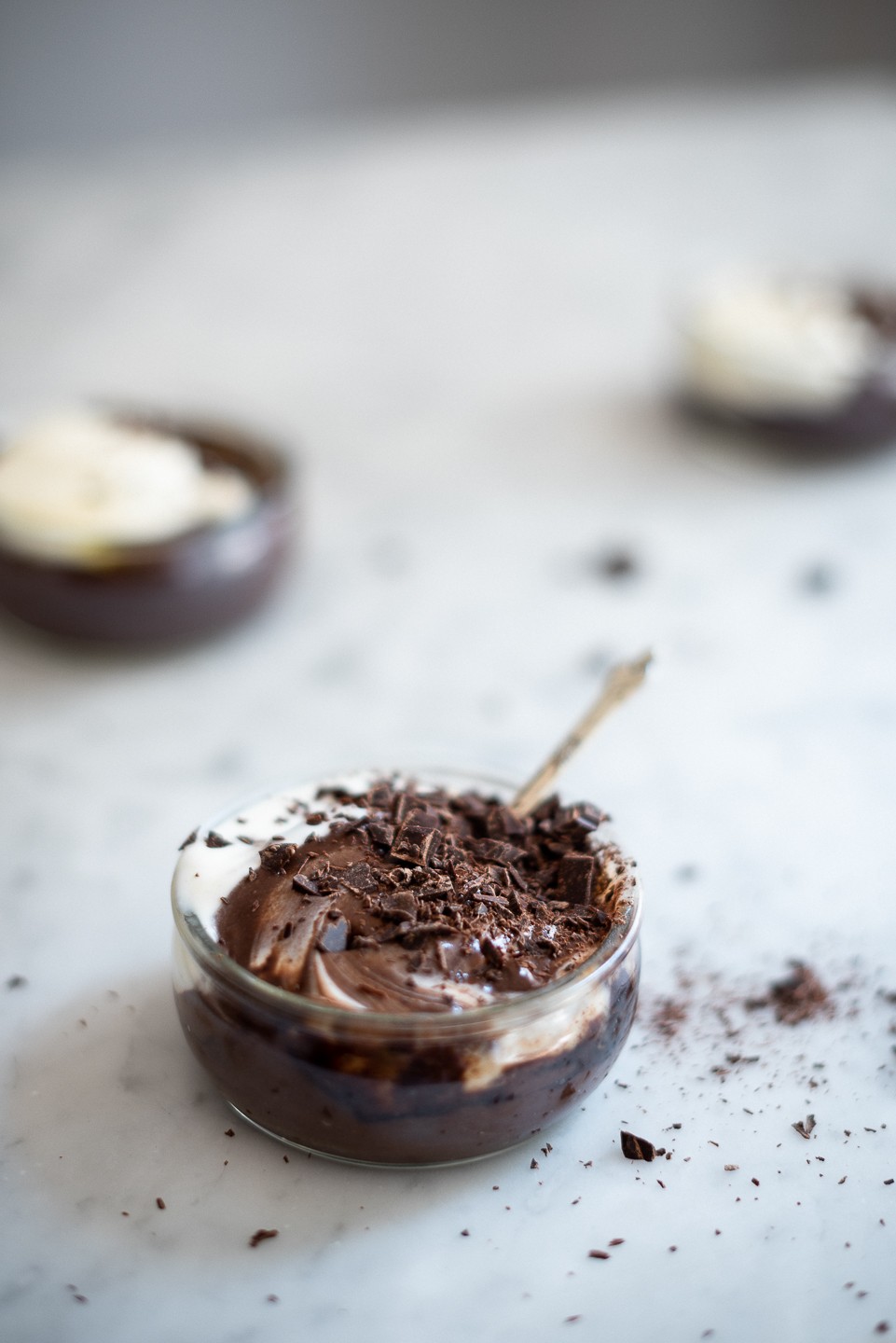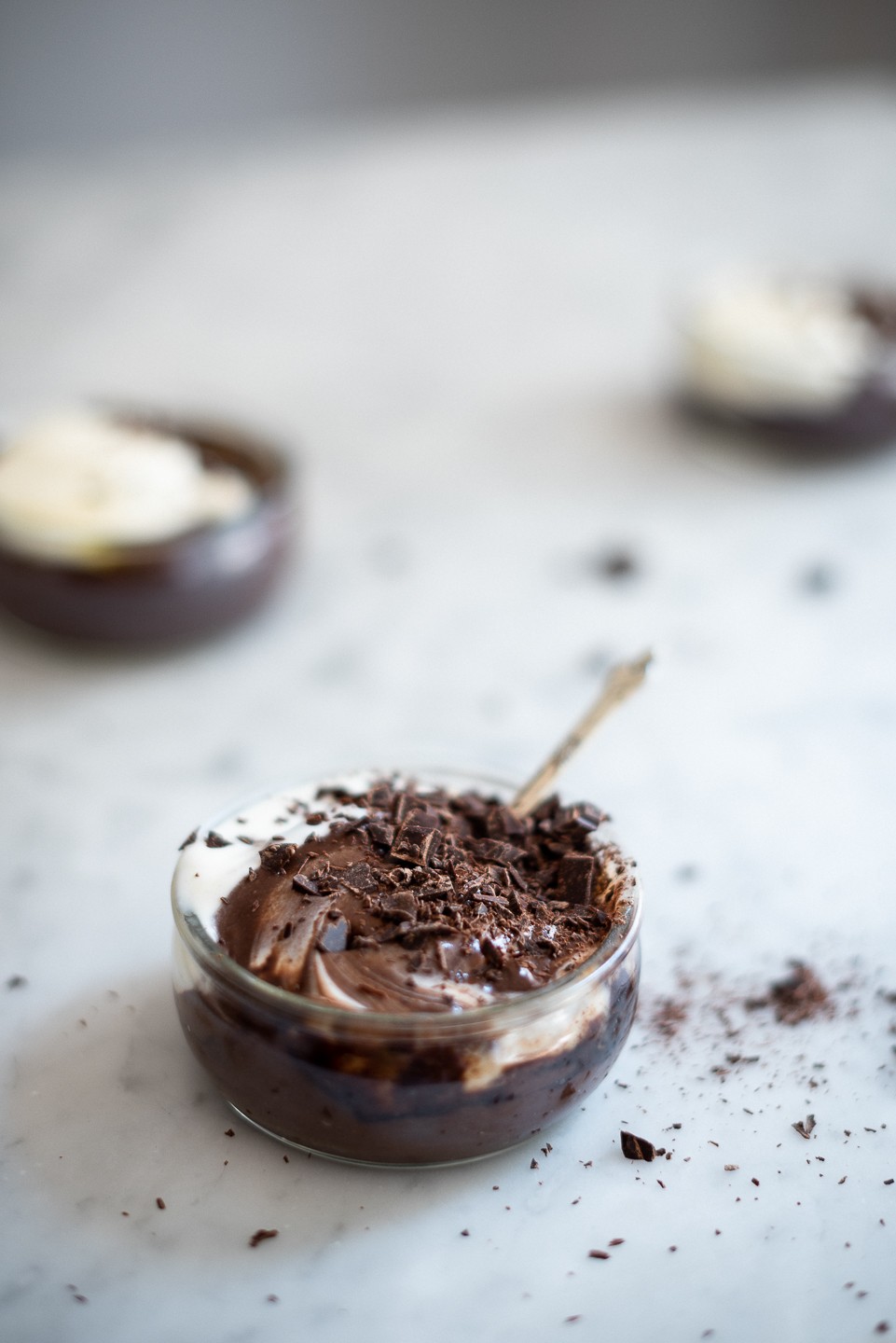 These silky chocolate pots are as comfortable being dessert as they are, filling in for breakfast smoothies. When I need to pull a 'sweet' rabbit out of a hat, these avocado chocolate mousse pots are it. The recipe comes together with pantry and fruit bowl ingredients. Hardly challenging but with rich rewards.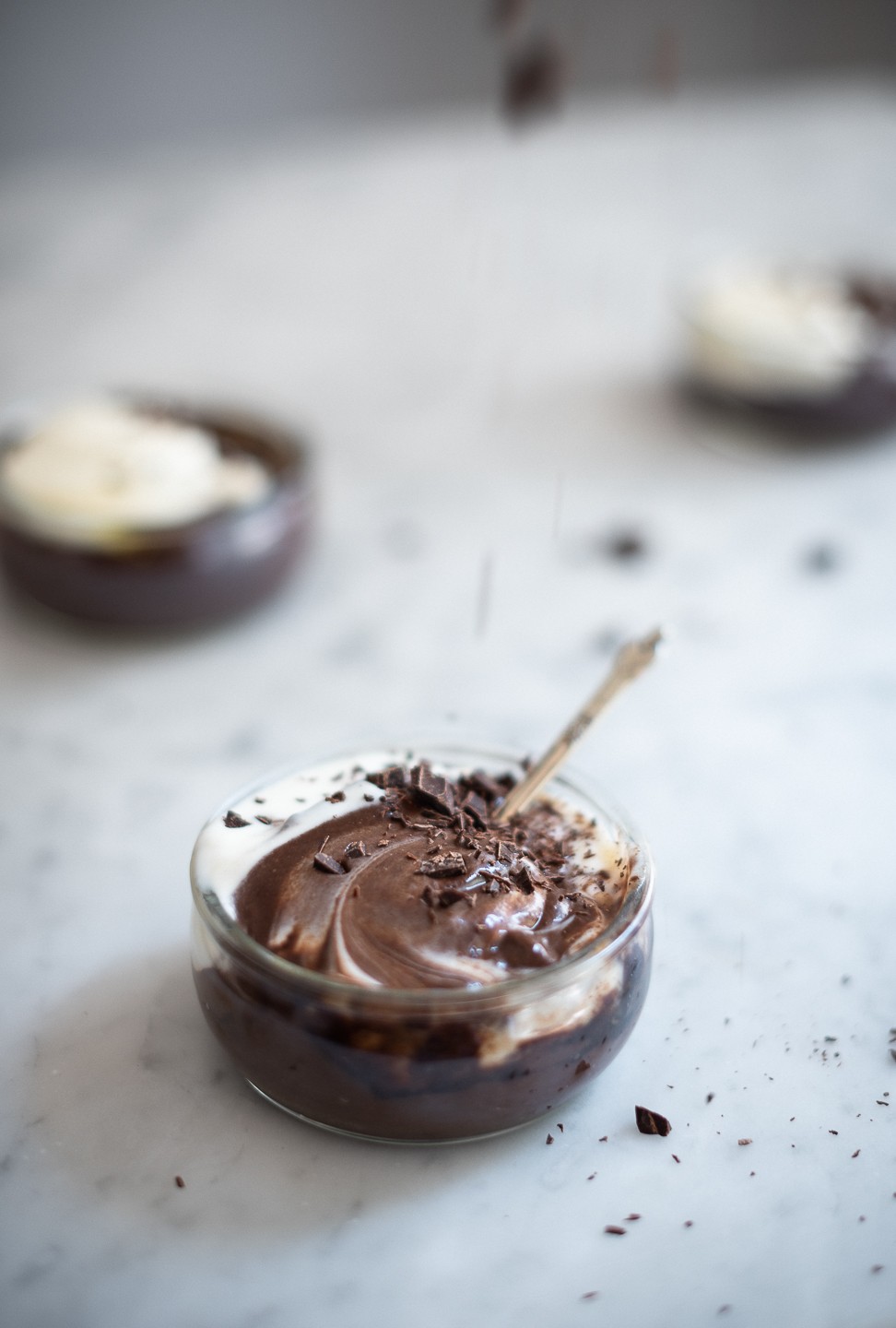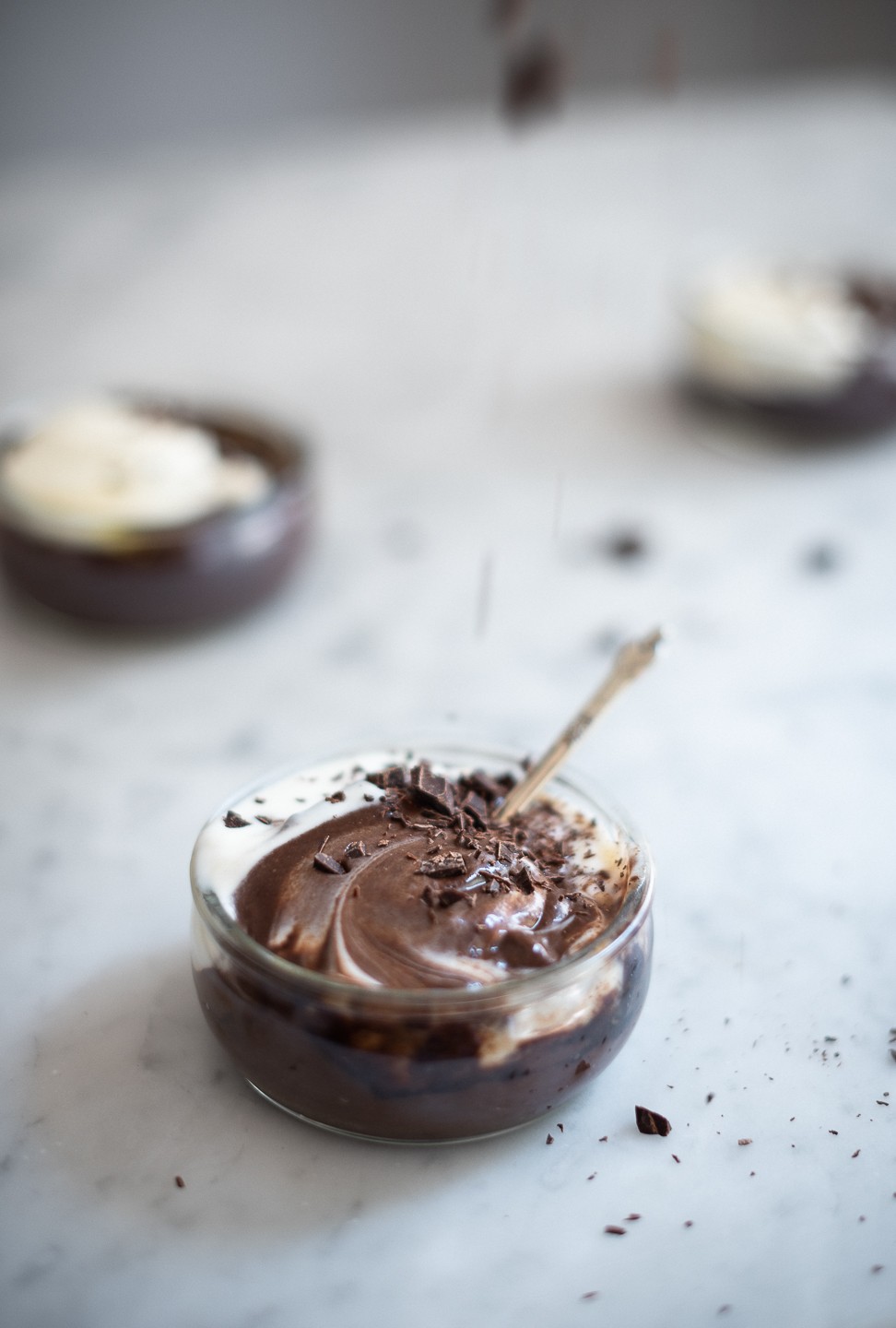 I'm a huge fan of toppings. From salad sprinkles to muffin and cake streusels, that last flourish of texture and flavour makes food just that much more exciting. Depending on the season, I add handfuls of summer berries or espresso powder and almond butter for a wintery treat. And when I need a wild card, a drizzle of extra virgin olive oil will get everyone talking.
There's nothing French or fanciful about this mousse recipe. No aerated whipping, folding or chilling. Just blending. It couldn't be easier. The only planning ahead – freeze your bananas the night before. It's this step that makes the mousse lusciously thick and creamy. The surprise ingredient is avocado. While usually more comfortable in savoury dishes, avo is equally at home in sweet recipes. Adequate opposition from the cocoa mellows the taste and melds the flavour into a respectable dessert. The mousse is refined sugar-free, gluten-free and suitable for vegans – in which case, use maple syrup or dates to sweeten and coconut yoghurt for the topping. Don't be fooled by their diminutive size. They're rich. Decadently so. Small portions will definitely suffice.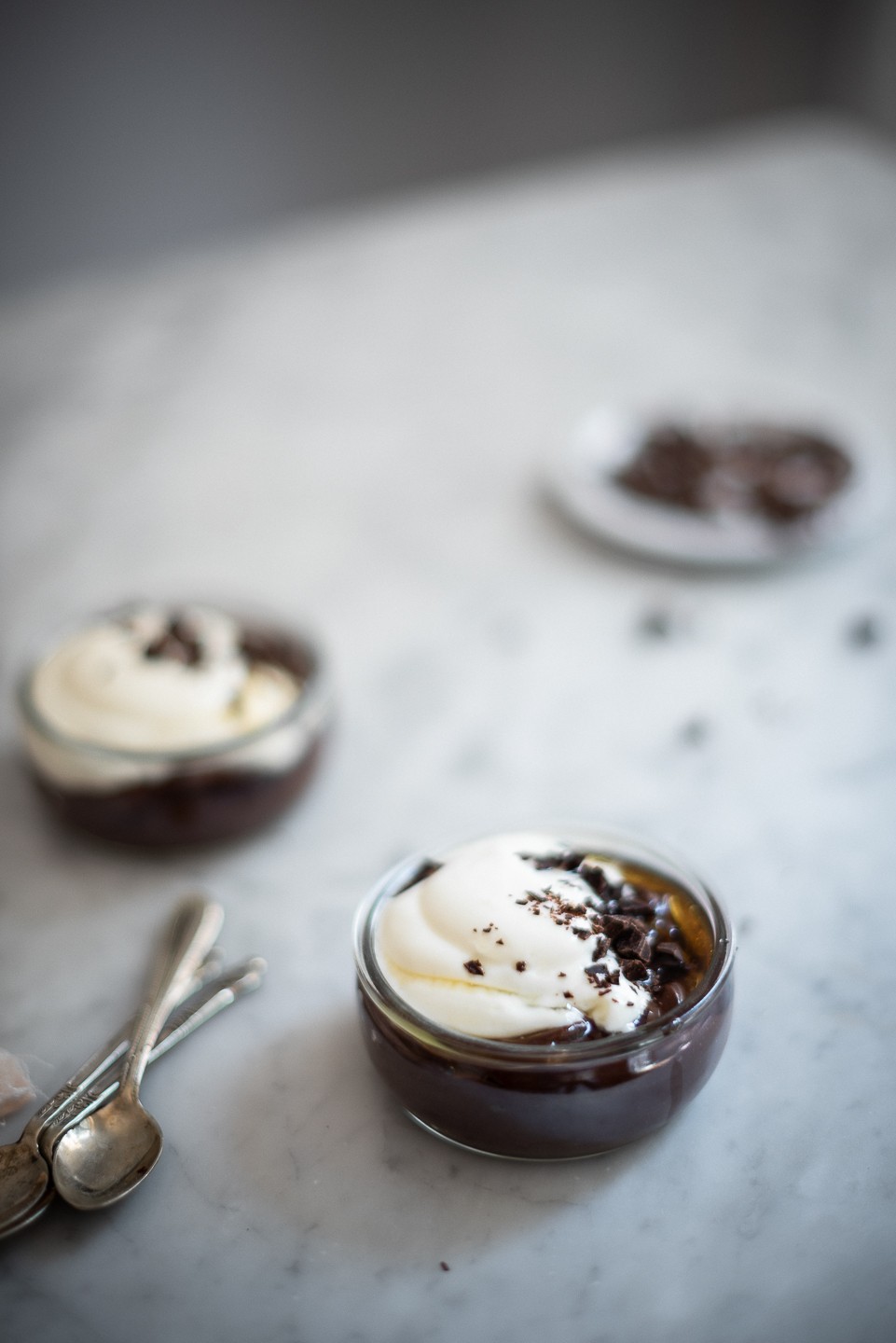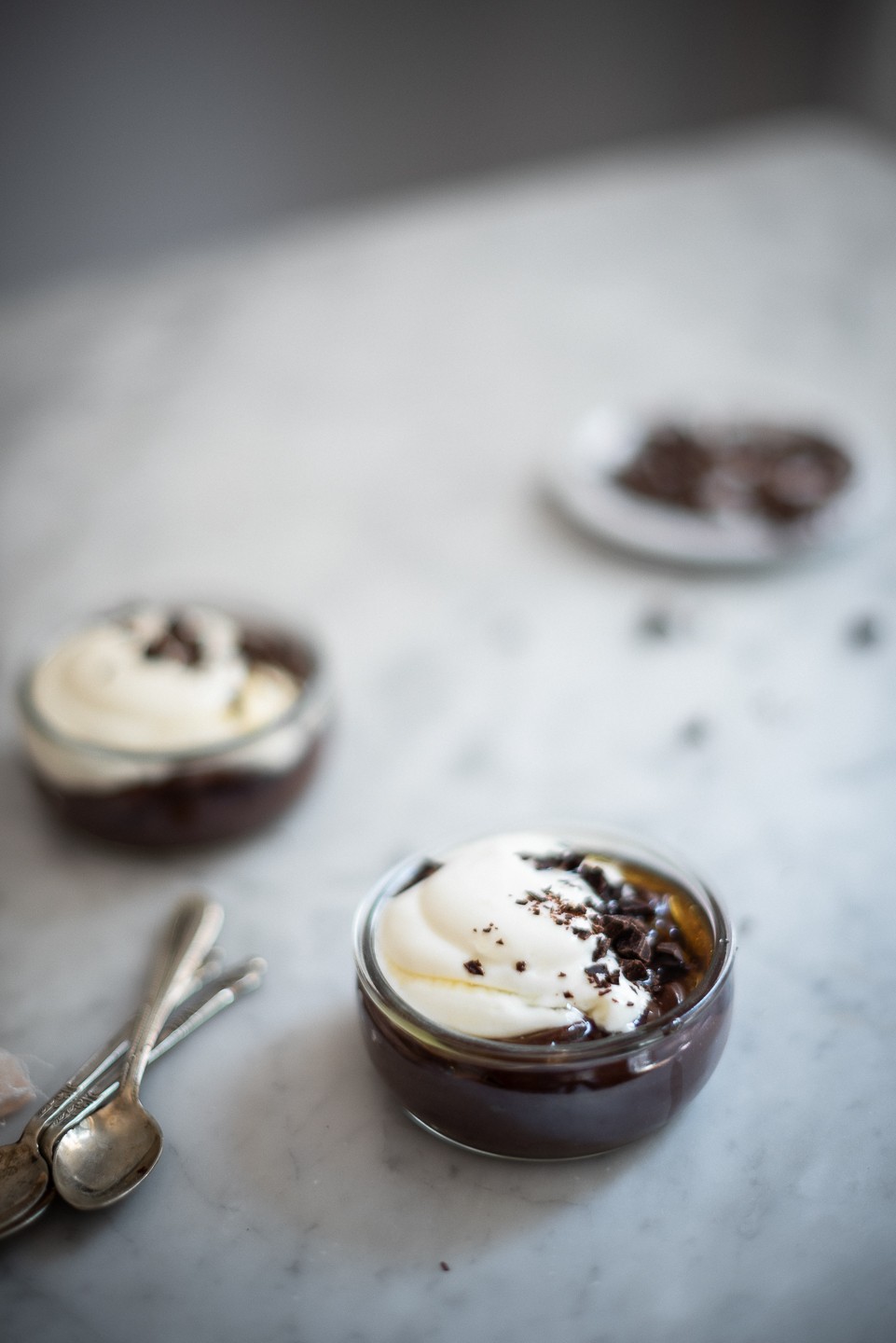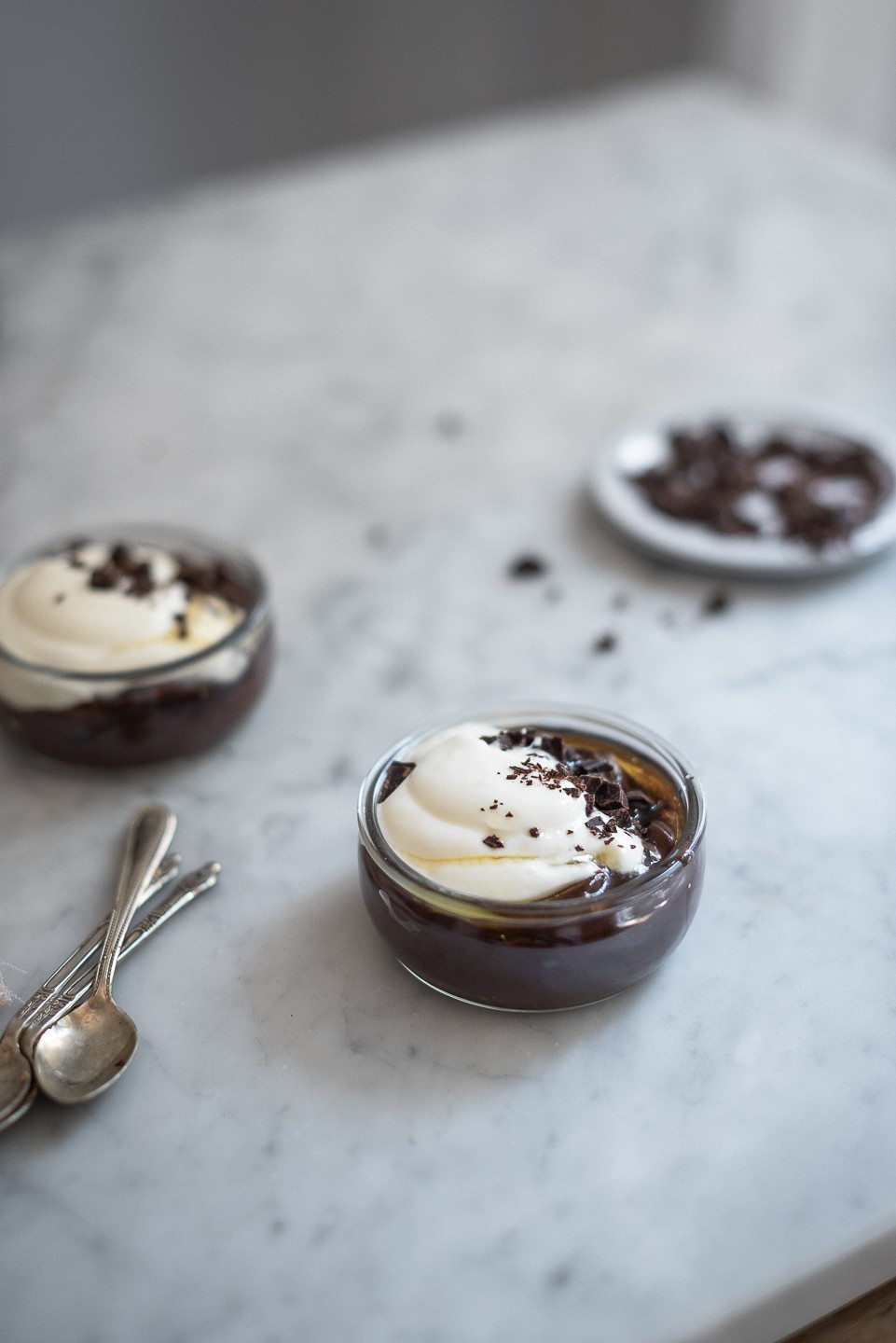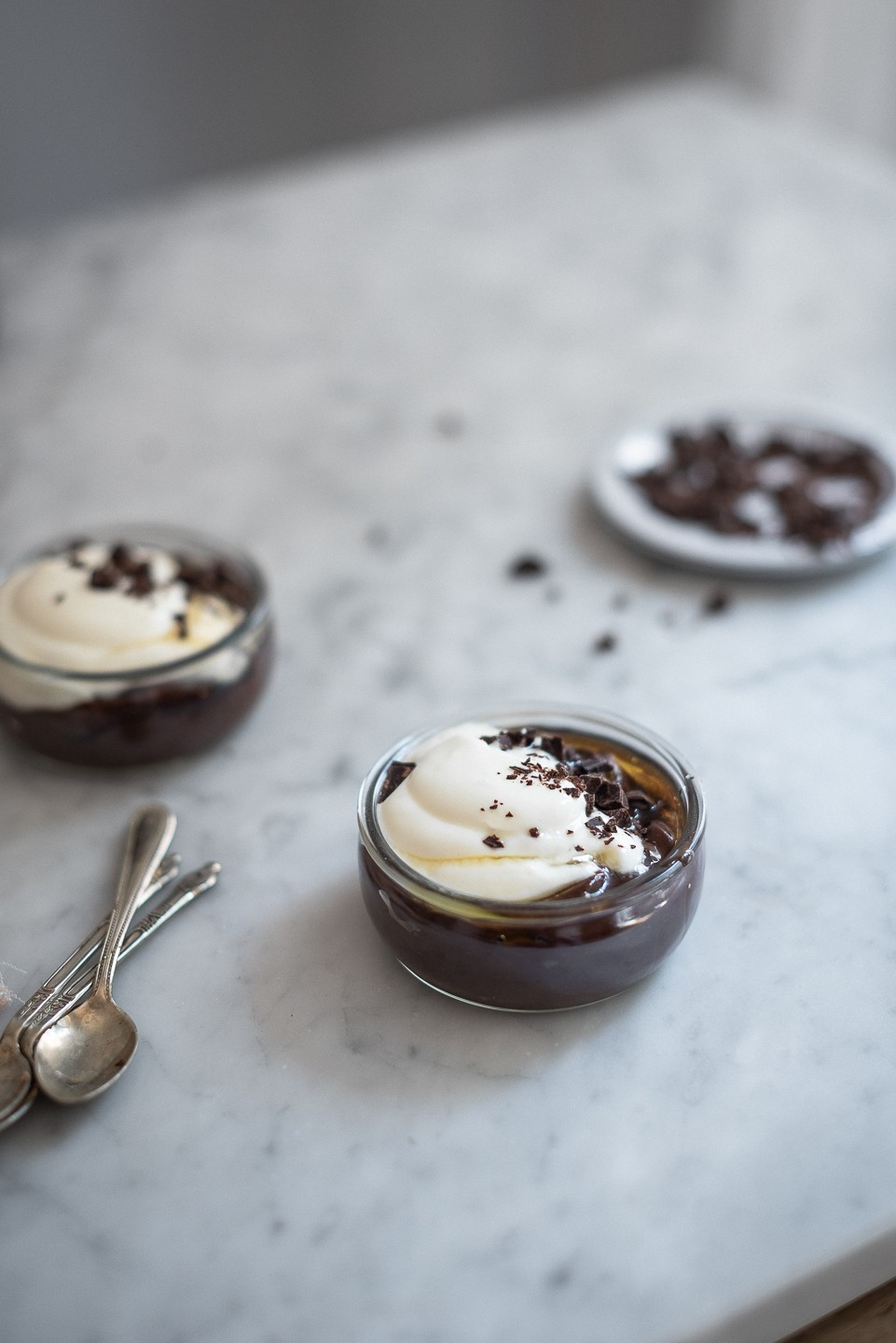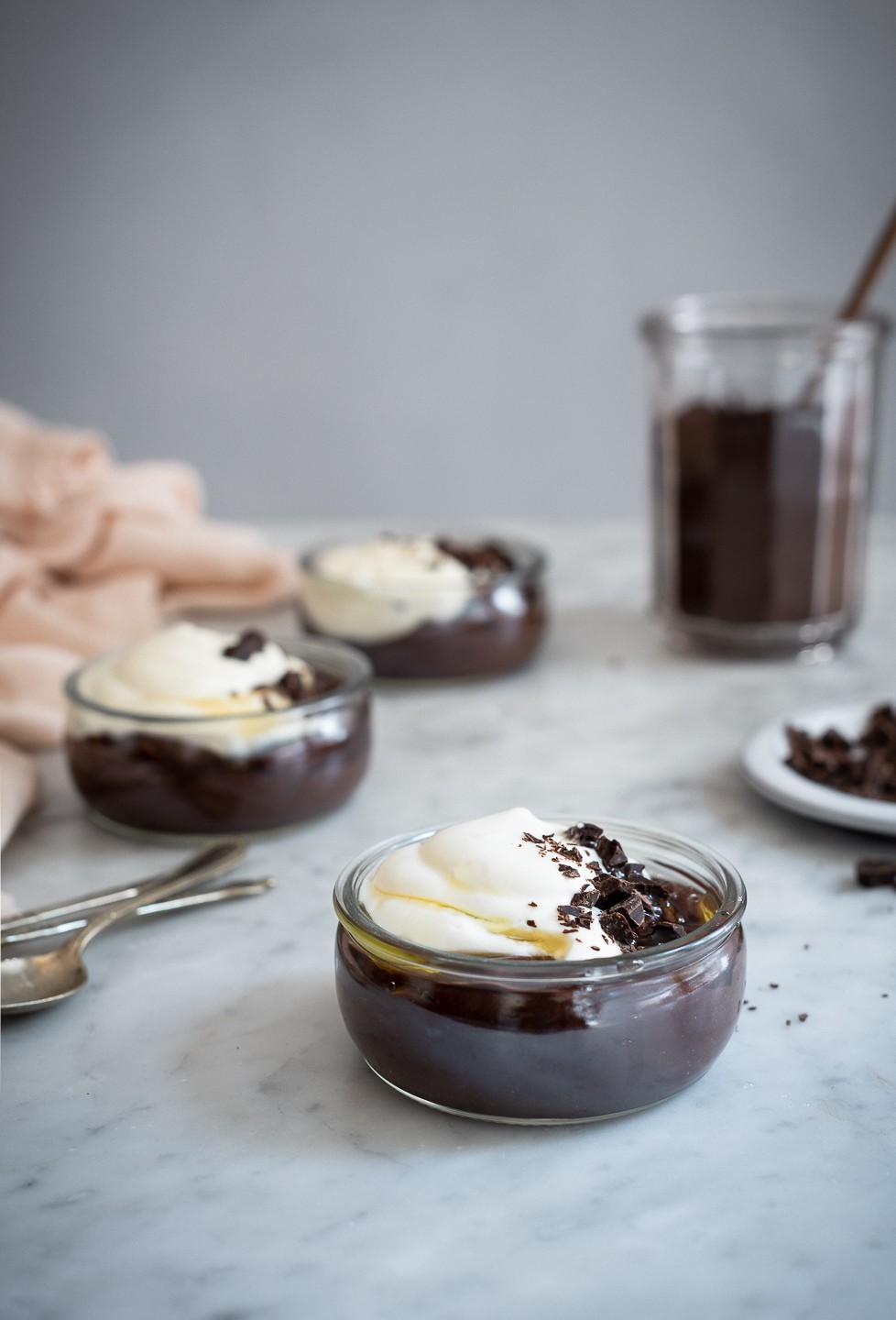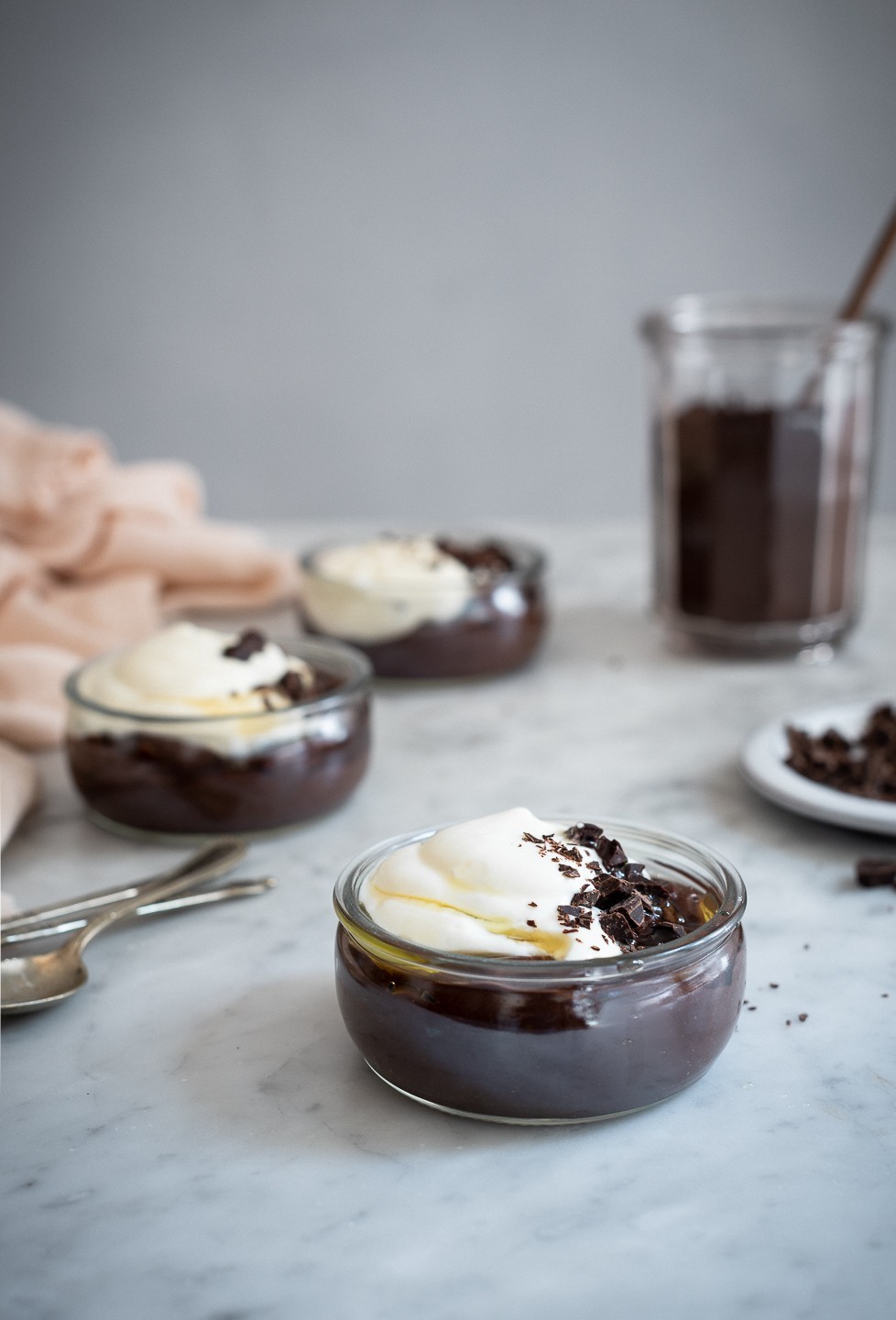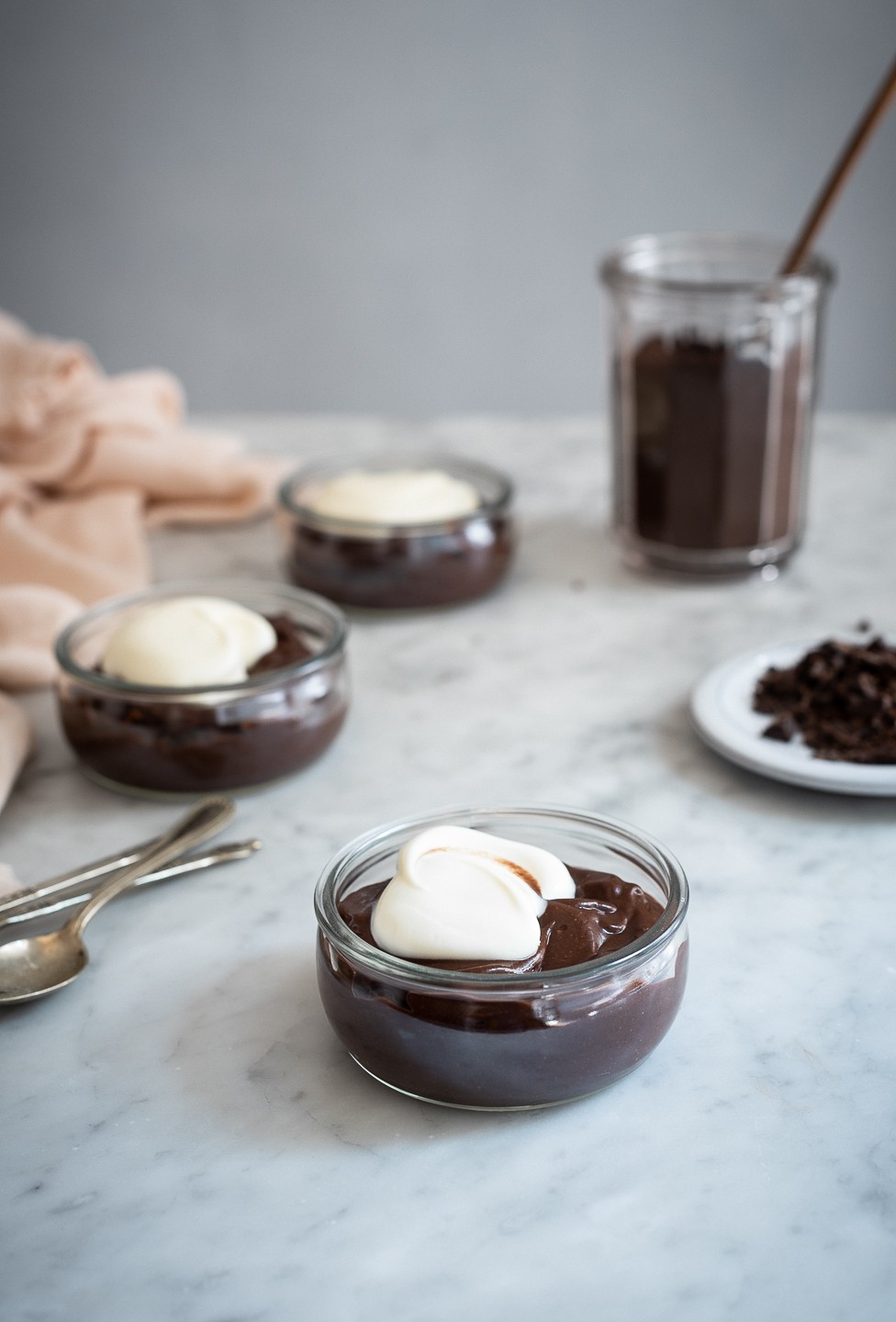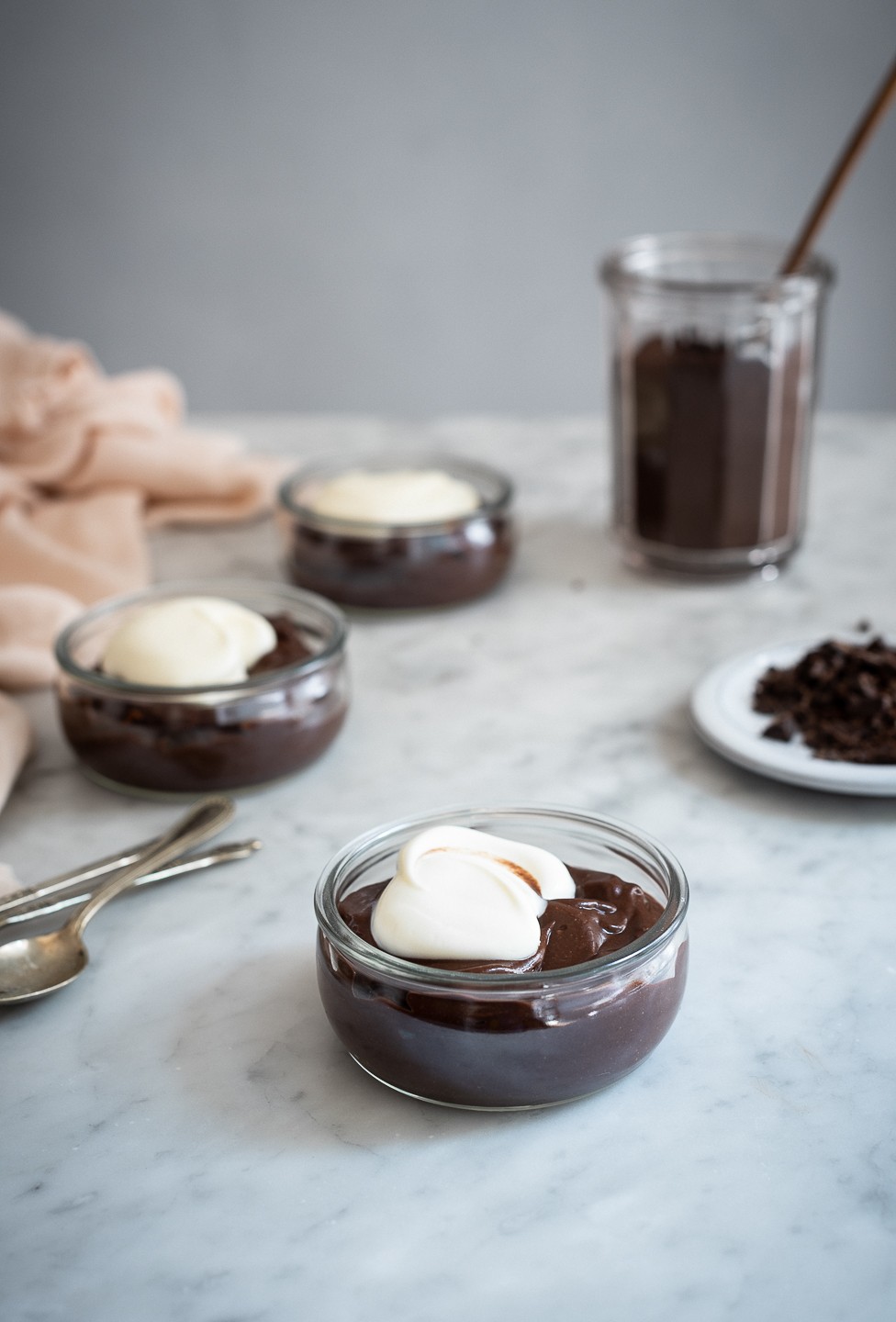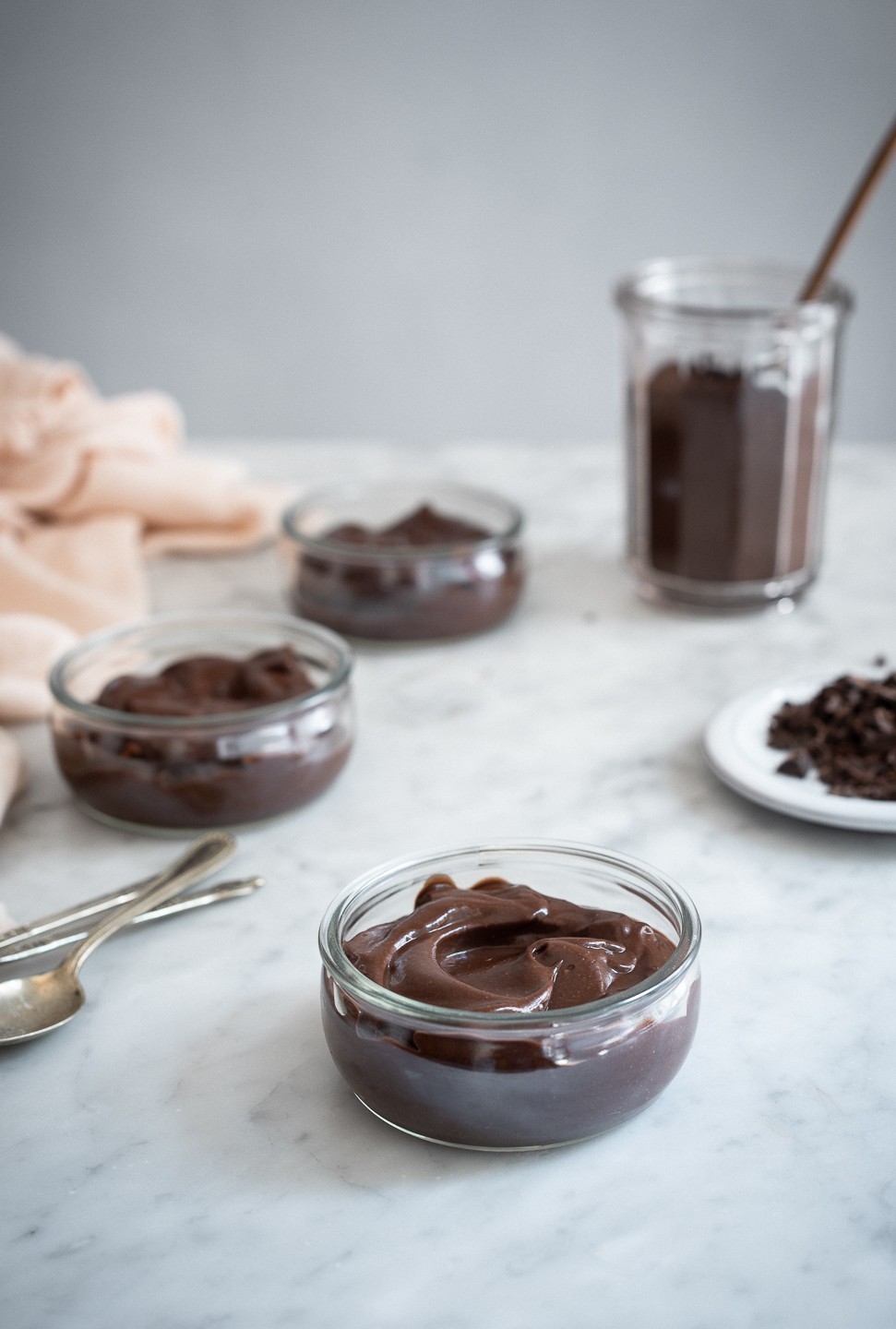 Avocado chocolate  mousse
Serves 4 
1 ripe avocado
2 bananas, peeled and frozen
45-60ml (3-4 tablespoons) honey or maple syrup, plus extra to drizzle
60ml (4 tablespoons) cocoa powder
a pinch of sea salt flakes or pink Himalayan salt
250ml (1 cup) Greek yoghurt or coconut cream
4 squares 70% dark chocolate, roughly chopped
Place all the ingredients up to and including the salt, in a blender and blitz until well combined and smooth.
Divide amongst 4 pots. Spoon over the yoghurt and drizzle with extra honey or maple syrup. Scatter with chopped chocolate and serve immediately.
Here are several other avocado faves
Healthy zucchini brownies with avocado frosting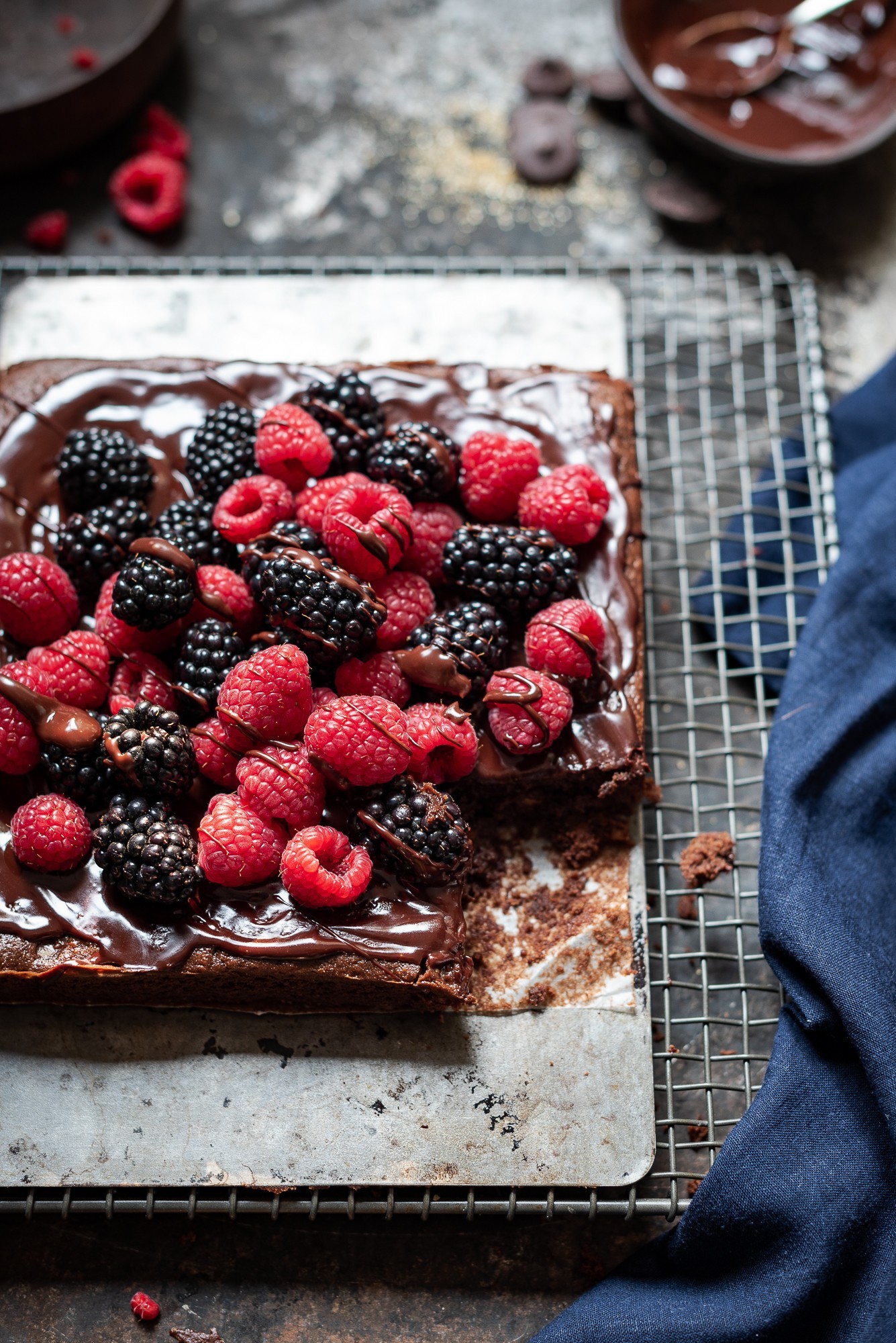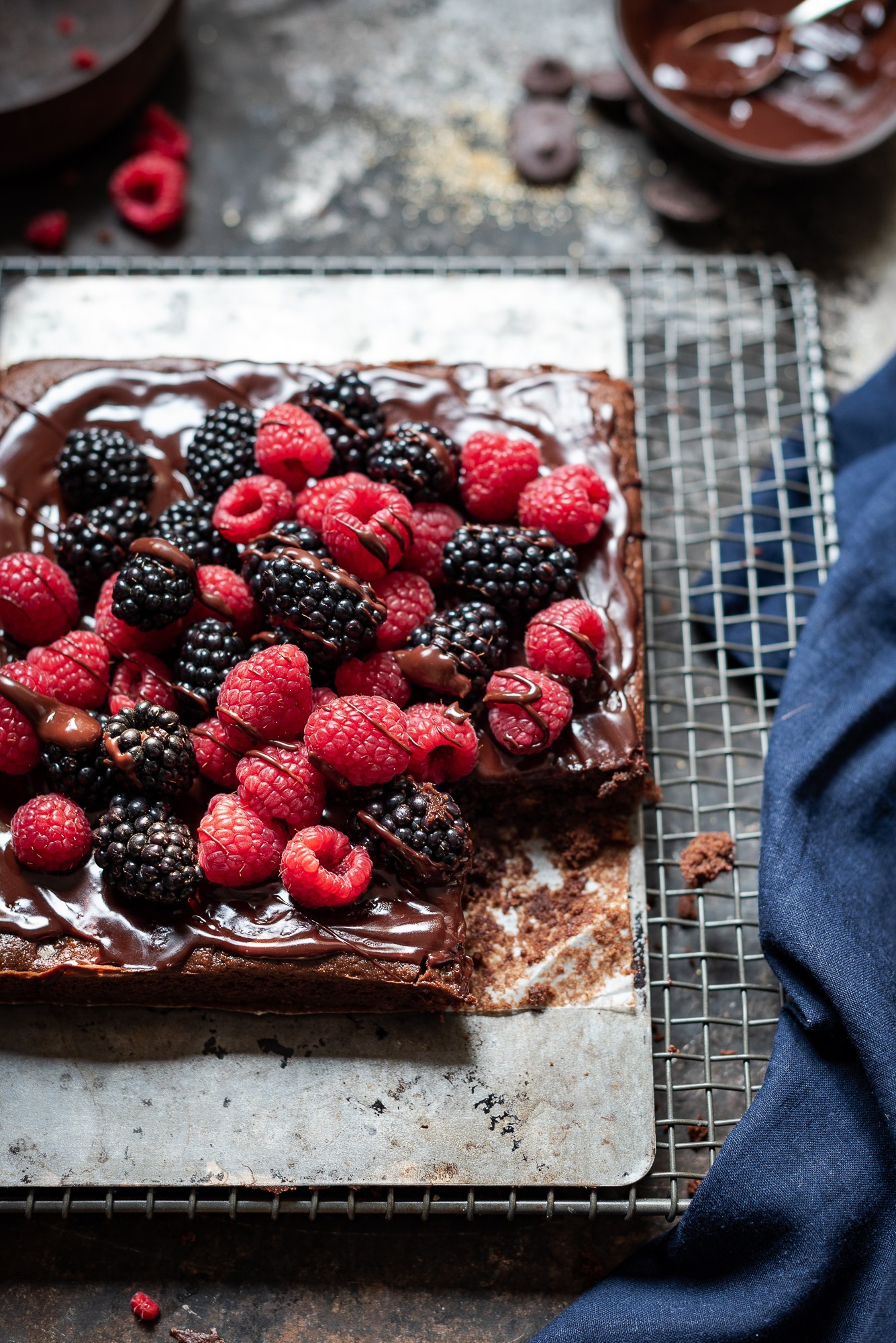 Wild rice chicken salad with avocado