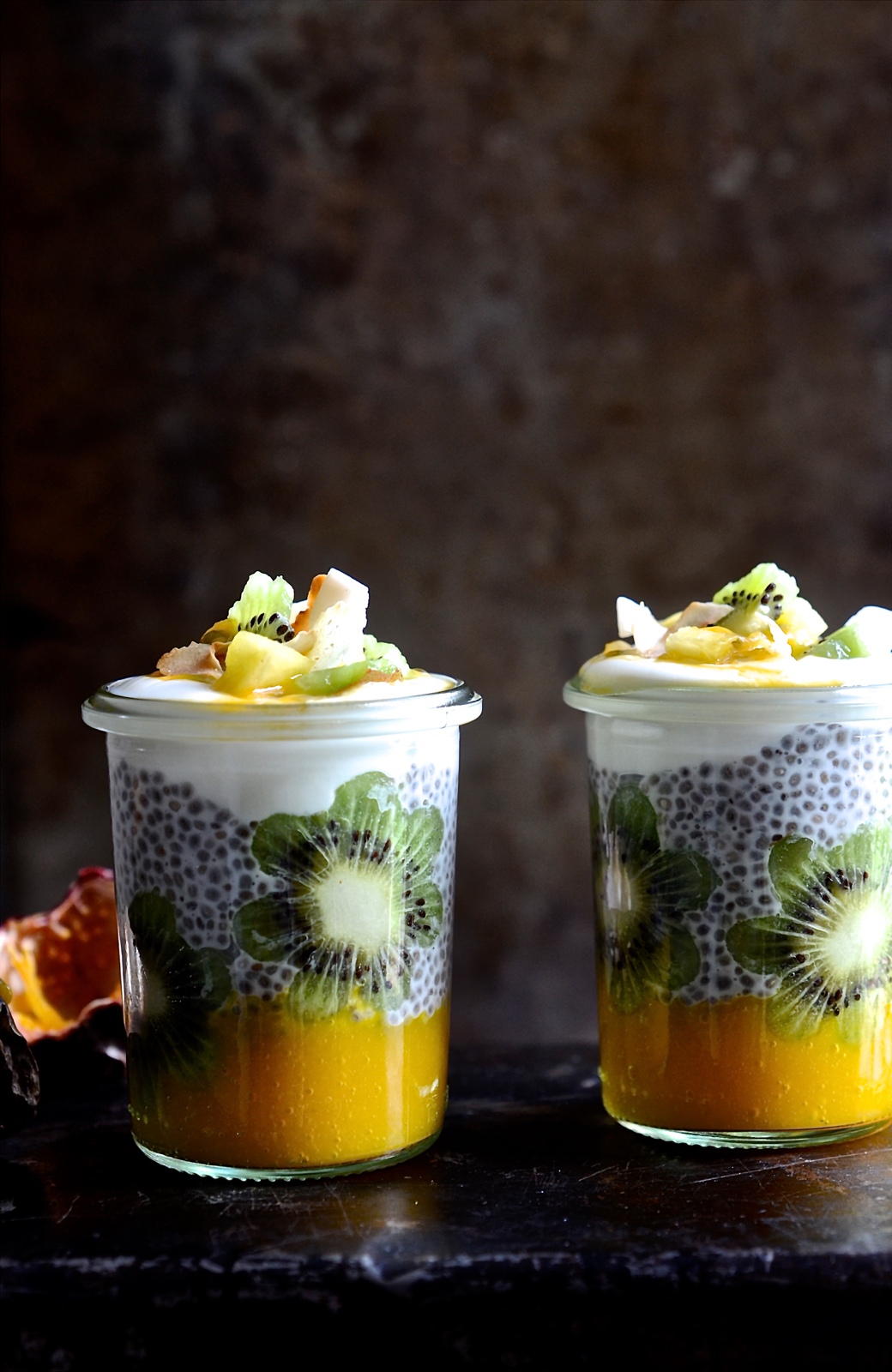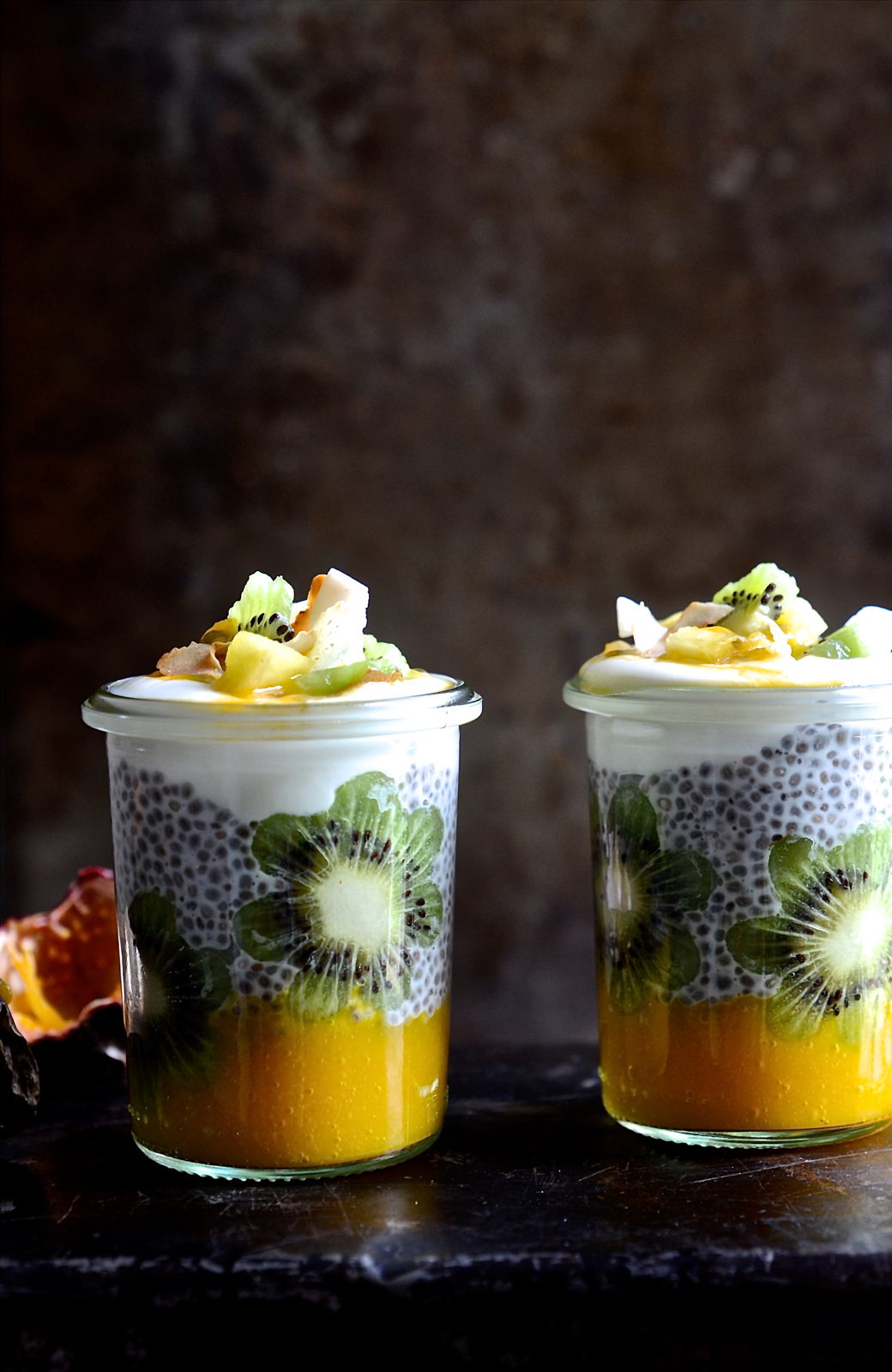 Busy mornings need energy boosting breakfasts. These flower-powered tropical chia pudding pots are bright and fresh. Pudding pots hardly sounds like breakfast but here's what you're getting. Layers of creamy chia, tangy mango coulis, Greek yoghurt and juicy kiwis.
A quick word on Chia
Chia seeds are high in protien, fibre and and Omega-3 fatty acids. With their unique ability to absorb up to 10 times their weight, an overnight soaking in creamy coconut milk delivers a silky soft pudding-textured consistency. This makes them ideal absorbers of flavourings, too. For these tropical chia puddings I've added honey and vanilla seeds which complement the tang of mango, kiwi and pineapple. For crunch, a handful of toasted coconut flakes goes on top. To get ahead of the morning rush, which is what most of us are aiming for, prepare the puddings the night before. An overnight rest yields a soft-set pudding. Chia puddings are perfect to pack for work if you're not an earlier morning eater.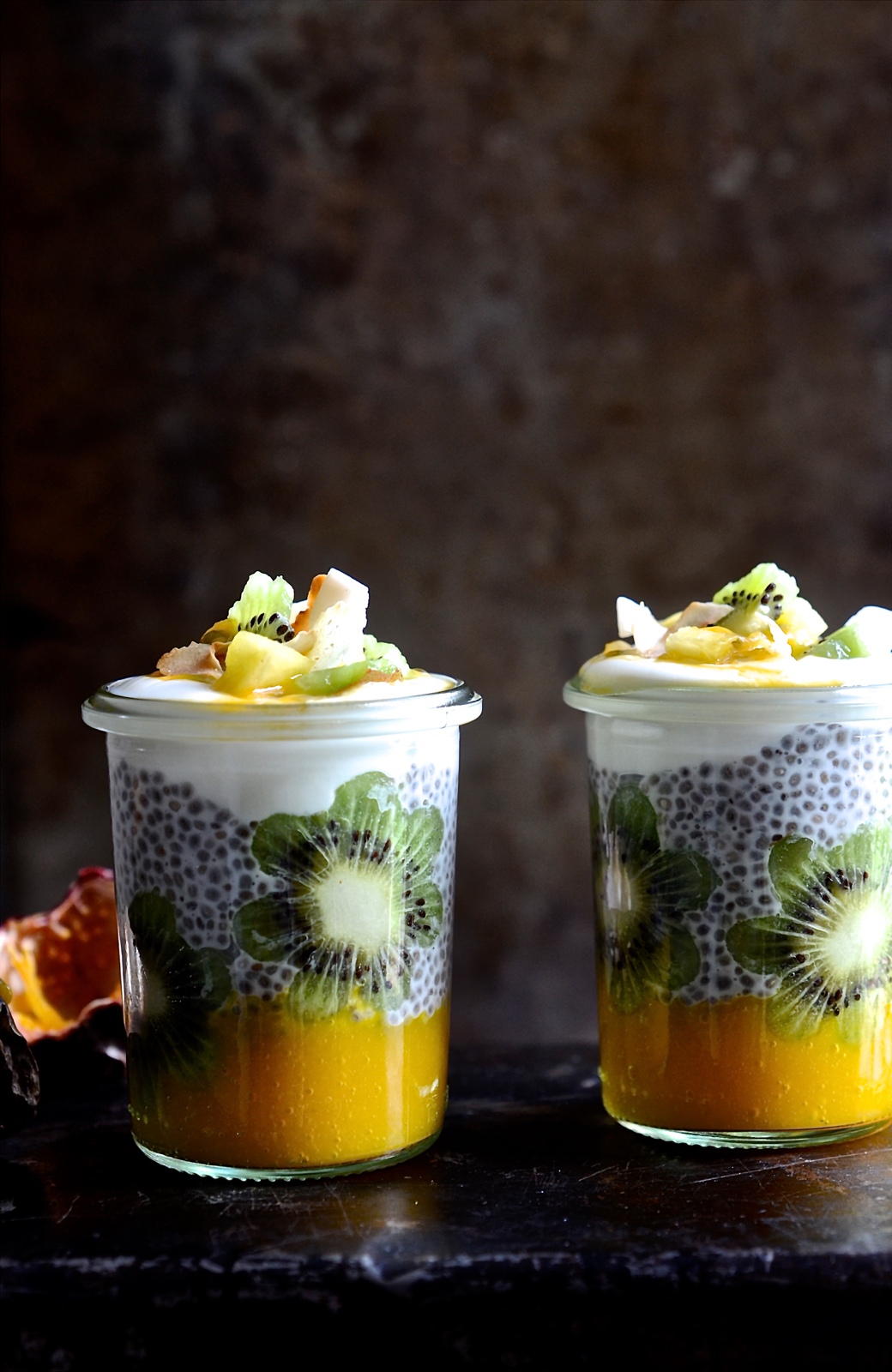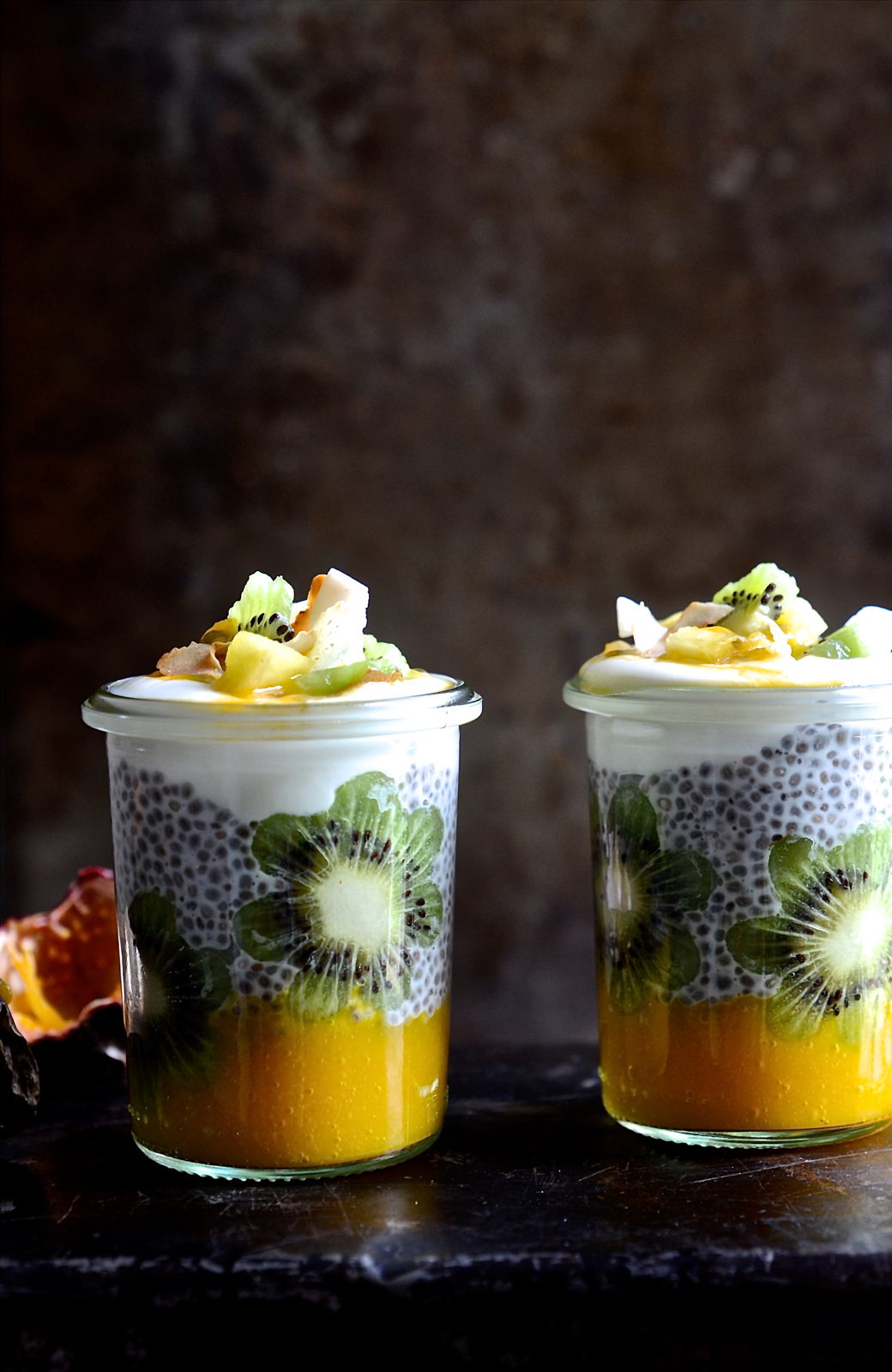 Tropical chia pudding pots
5 tablespoons chia seeds
1 x 400g tin (about 400ml) coconut milk
pinch of salt
2 tablespoons agave syrup or honey
1 teaspoon vanilla extract
Fruit coulis
2 mangoes, chilled, peeled and roughly chopped
generous squeeze of lemon juice
1 teaspoon honey
Toppings
1/4 cup fresh pineapple, small diced
3 kiwi fruit, peeled
2-3 granadillas
1 cup Greek yoghurt
2 tablespoons honey
1/4 cup coconut flakes, toasted
Place all the ingredients for the chia puddings in a bowl and whisk to combine. Cover and refrigerate for several hours or preferably, overnight.
For the fruit coulis, blitz the mango flesh, lemon juice and honey in a food processor.
Slice two of the kiwi fruits into thin rounds. Cut the remaining kiwi into cubes and set aside.
In a small bowl, combine the Greek yoghurt and honey.
Layer up the pudding pots in 4 glass tumblers, starting with the mango puree.
Place slices of kiwi fruit around the outer edges. Carefully fill three quarters of the way up with the chia pudding.
Top with a spoonful of Greek yoghurt and finish with the pineapple, kiwi and granadilla pulp. Scatter with coconut shavings and serve immediately.
For more chia pudding inspiration these chocolate cinnamon chia puds are indulgently good.