Chocolate and cinnamon chia puddings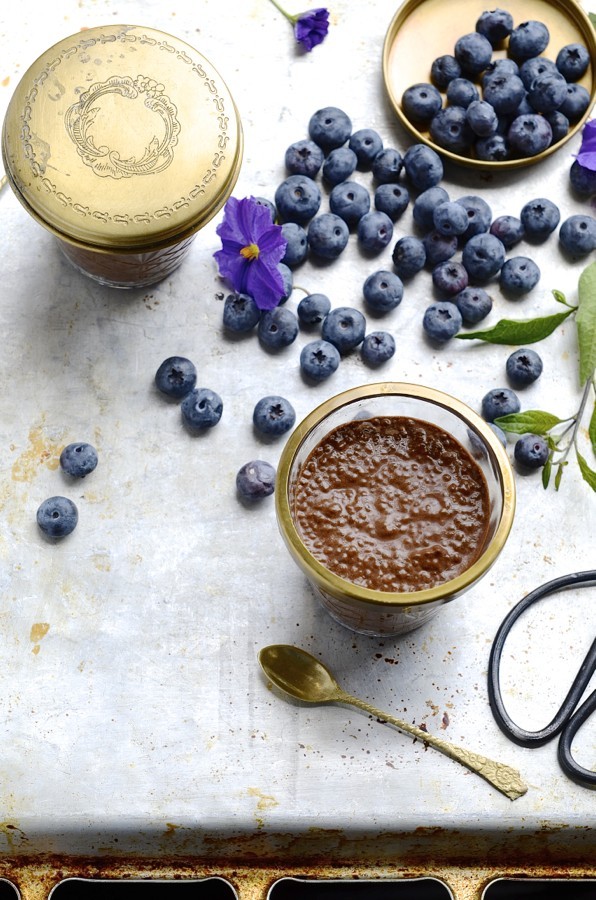 The only thing blue about this Monday morning, are these blueberries baubles. Your day is about to get a super-charged, anti-aging boost. BUT, there's more. Yes, we're eating dessert for breakfast again. I think all days should start this way. These potted chocolate chia puddings are gently spiced with cinnamon, sweetened with maple syrup and soaked in rich coconut milk. It's all good and completely legal as a guilt-free sago like textured pud. A handful of antioxidant-rich blueberries provide additional bursts of fruity freshness. If you still need a gentle nudge to try these chia puddings, know this. It's the quickest 6 – ingredient breakfast to get you cruising happily into the week.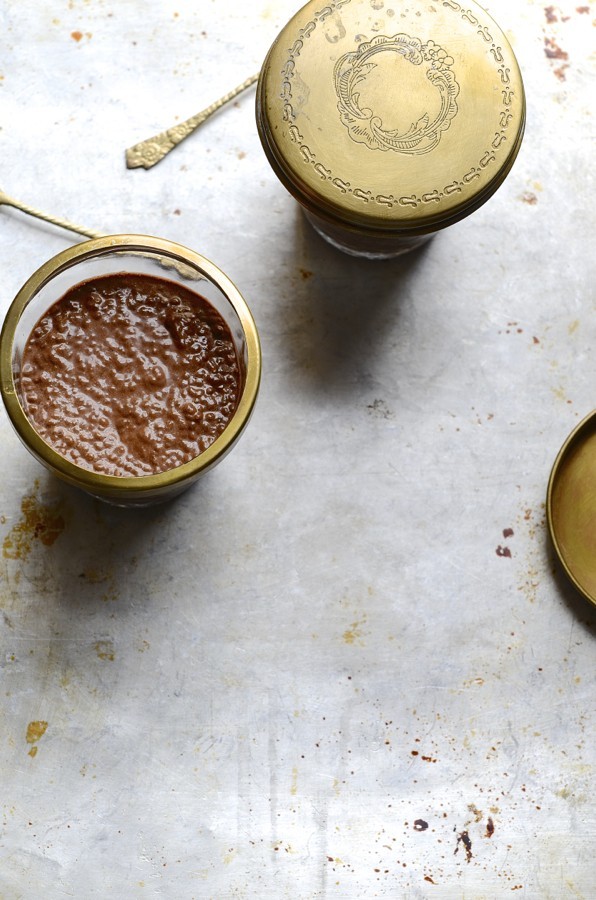 My vegan chia puddings are gluten-free and great for breakfast, dessert or a post workout treat. For sweetness, you can substitute the maple syrup for honey, but then it's obviously not strictly vegan. If you're not familiar with chia seeds, they look very similar to poppy seeds but are a power-house of nutrients. They're quite unique in their ability to absorb up to 10 times their weight in liquid, which swells them to the texture of  sago pudding. No cooking is required, making it a simple and indulgent summertime dessert and the most nutritious make-ahead breakfast. Bottle them up and take along to work if you're not an early morning breakfast kind of person.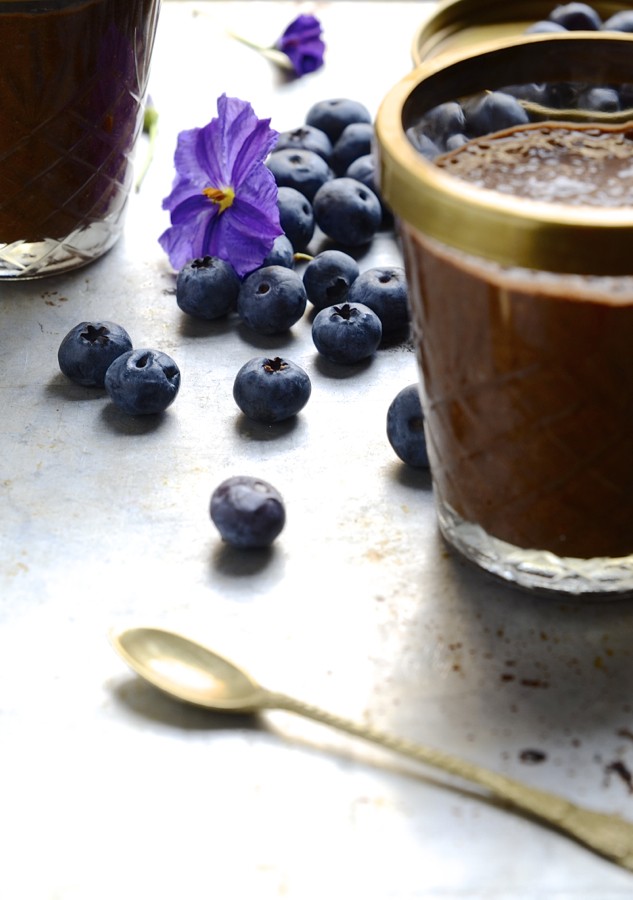 Chia, which means strength, are edible seeds from the desert plant Salvia hispanica. These tiny, greyish concentrated seeds contain omega-3 fatty acids, carbohydrates, protein, fibre and calcium. With a mild nutty taste, they're suitable for sweet or savoury dishes as the seeds absorb whichever flavour you soak them in. Thankfully chia seeds are now widely available here. You can find them at health food stores, Dischem or Woolworths. I've also used them for this scrumptious matcha granola.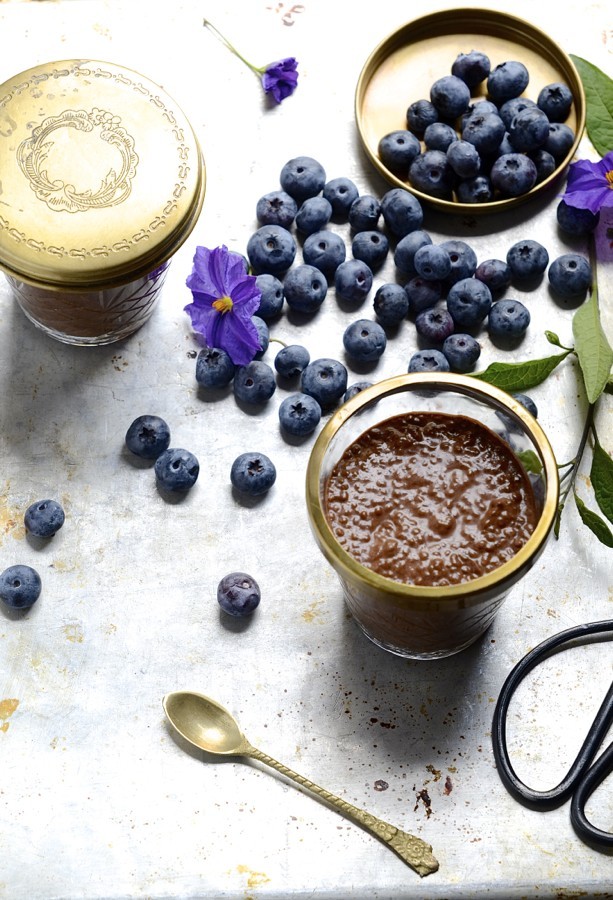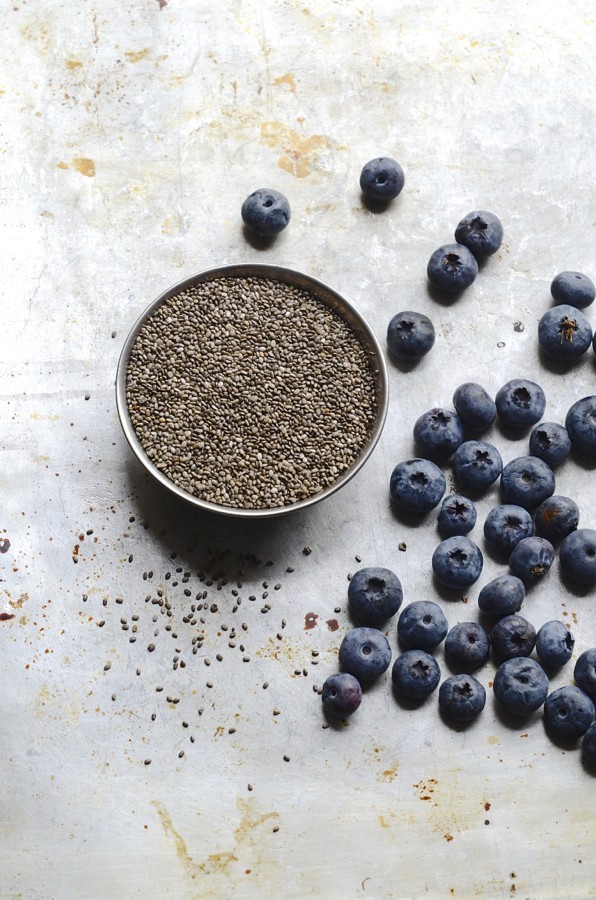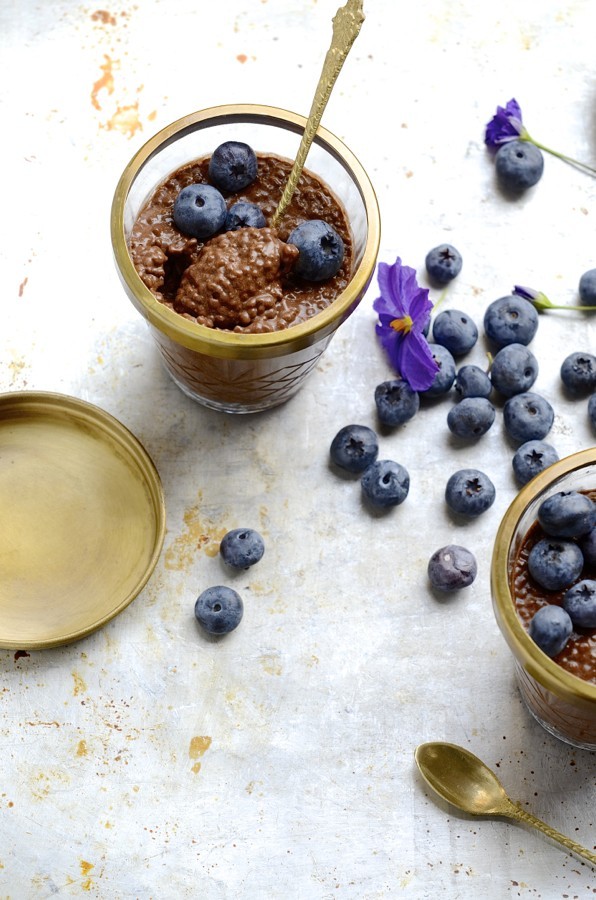 Chocolate and cinnamon chia puddings
Prep time:
Total time:
Ingredients
Chocolate and cinnamon chia puddings
3 (30g) tablespoons chia seeds
220ml coconut milk
1 1/2 tablespoons cocoa
1 1/2 tablespoons maple syrup
1/4 teaspoon ground cinnamon
1/4 teaspoon vanilla paste
blueberries, to serve
Instructions
In a small non-metallic bowl, mix together the chia seeds, coconut milk, cocoa, maple syrup and cinnamon. Whisk with a small balloon whisk to ensure the cocoa combines well with the coconut milk. Cover with cling film and refrigerate overnight or for a minimum of 3 hours.
When you're ready to serve, remove the from the fridge and stir through. Spoon into two serving bowls, top with blueberries and there you go. Chia puddings for breakfast!