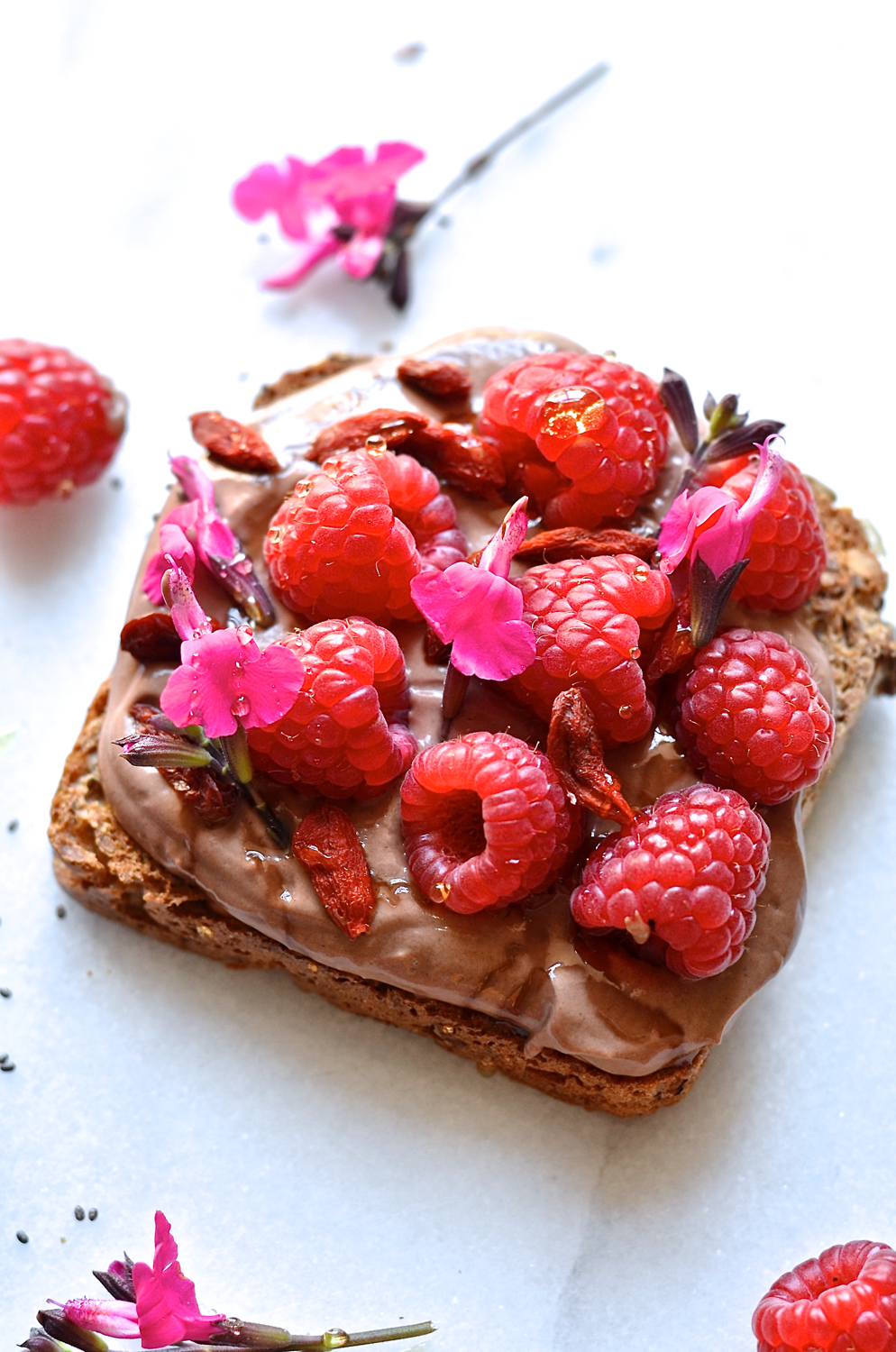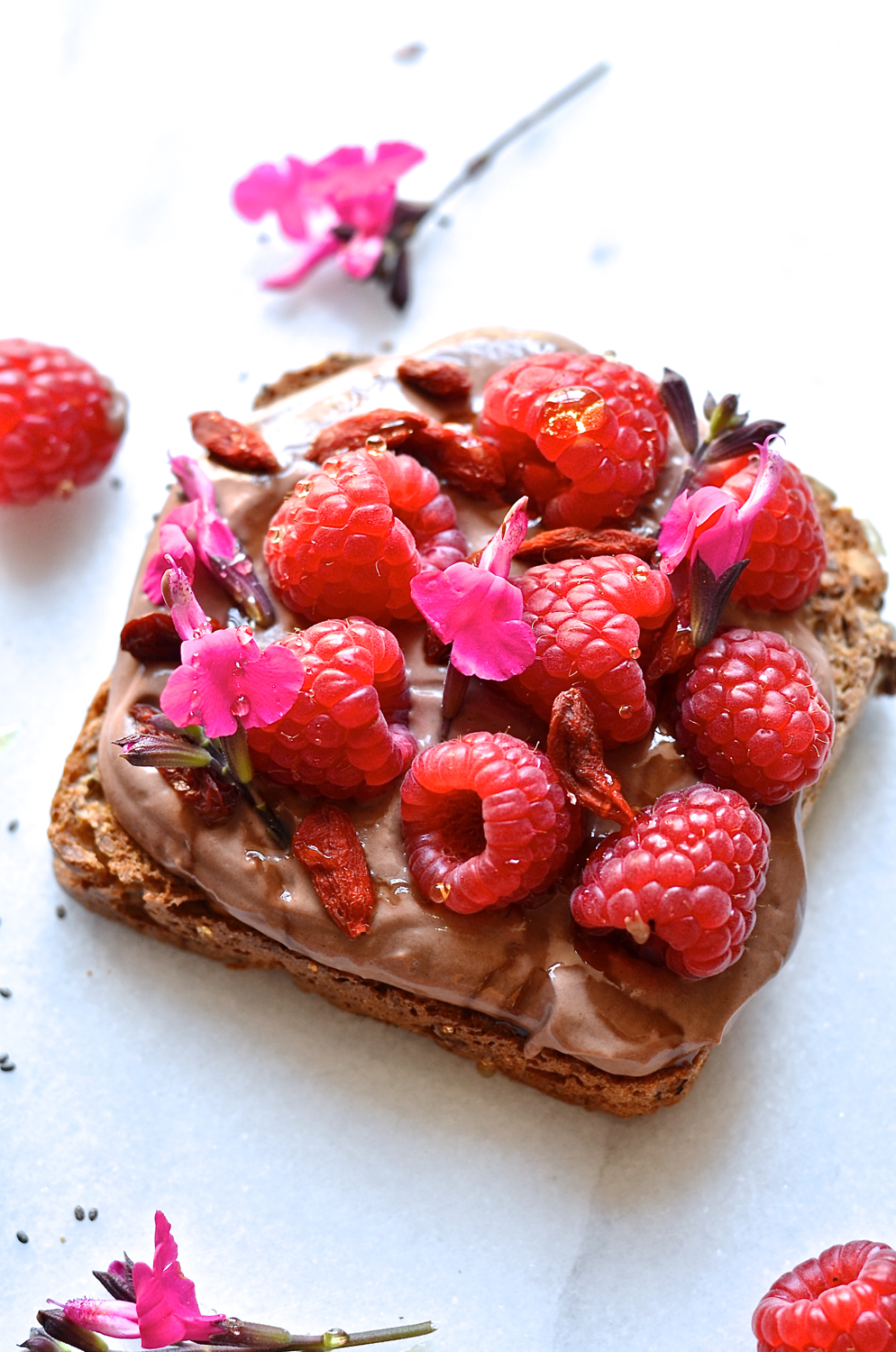 Well hello there! Welcome back. Here's to a new year, filled with memorable food and fresh ideas to keep you inspired and up to date with what's cooking in kitchens around the world. After an indulgent season holiday treats, we'll keeping it light, fresh and easy starting with these sweet toppings for toast. It's healthy happy food that are as lovely to look at as they are to eat.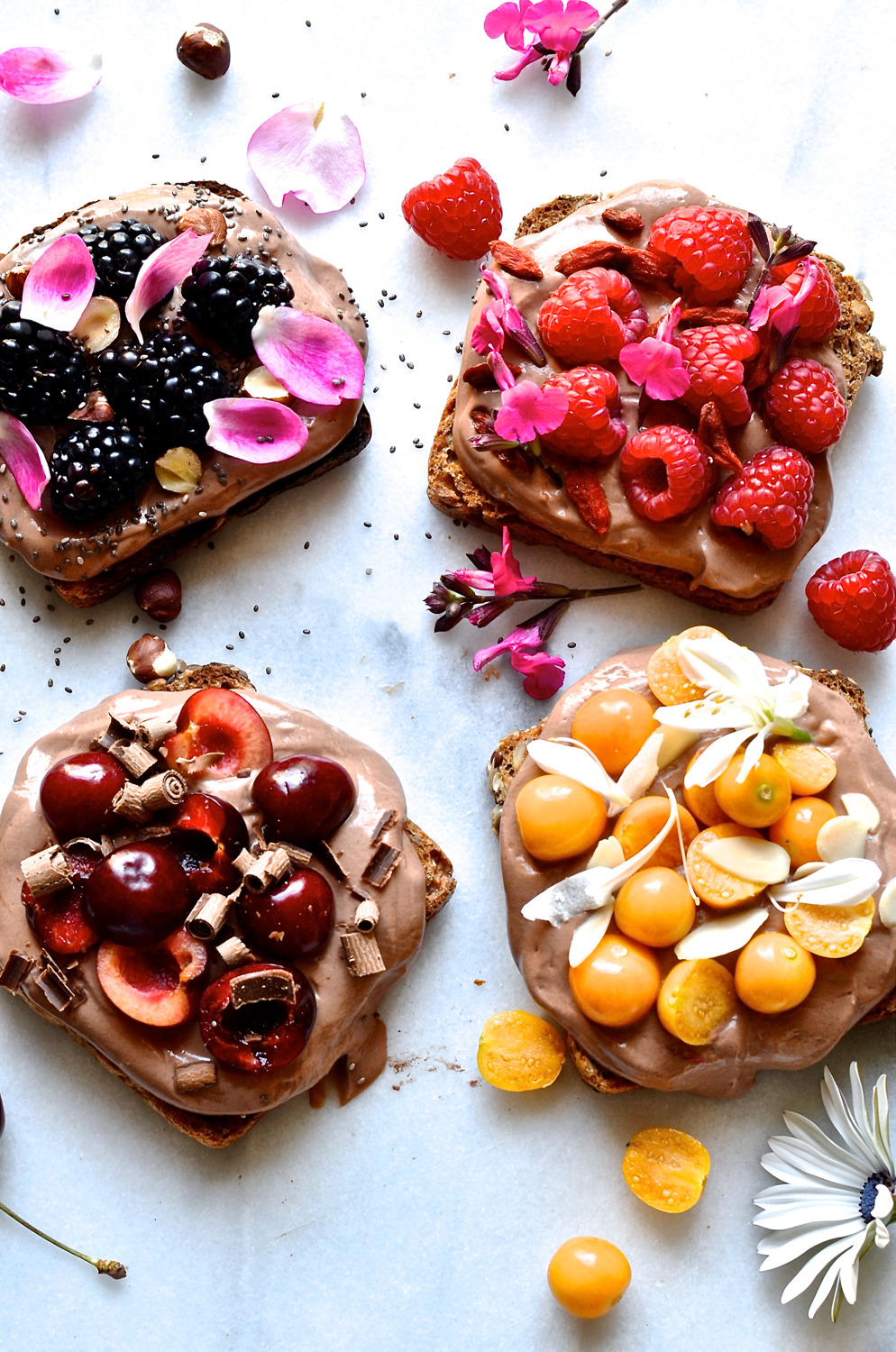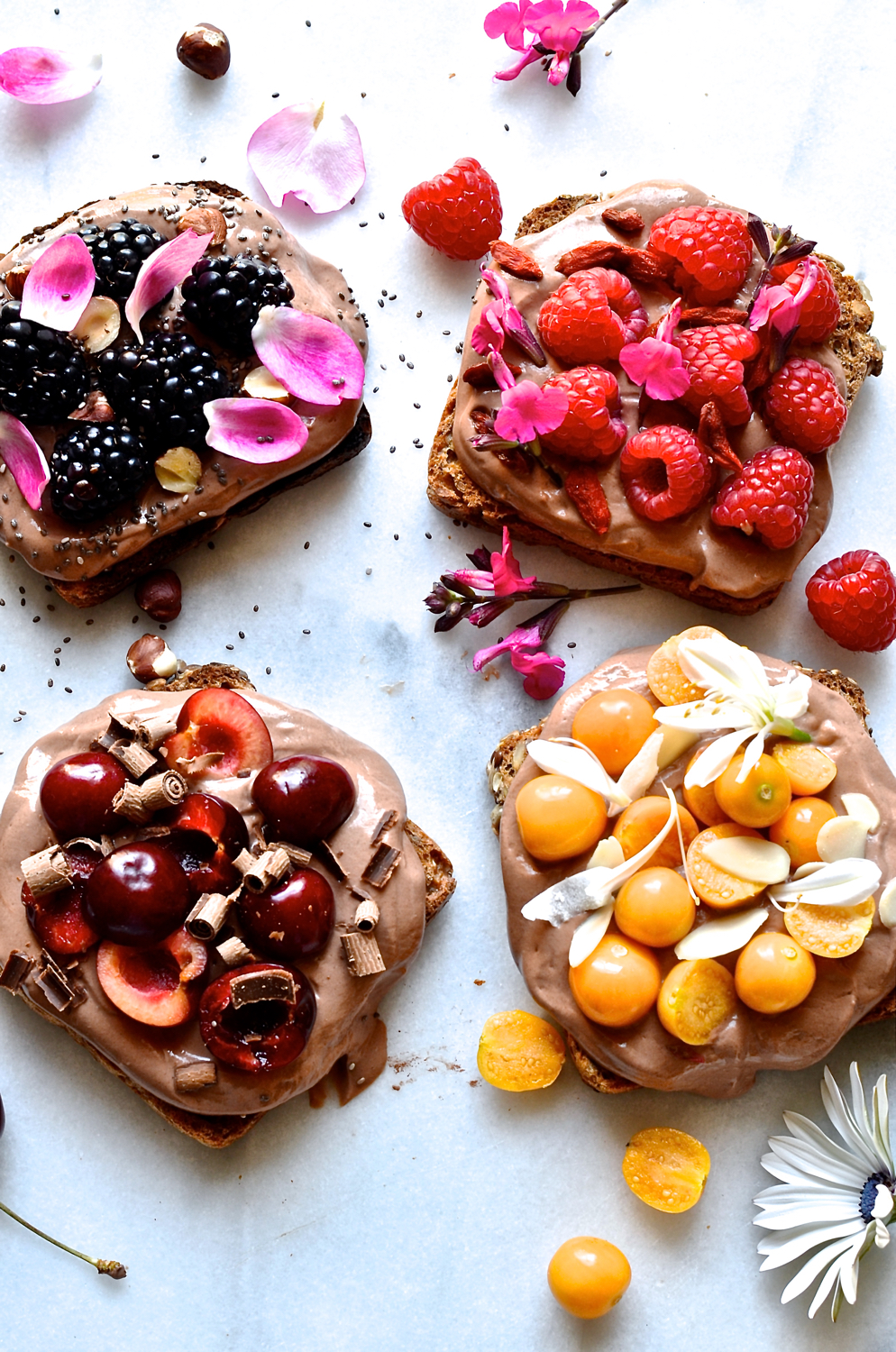 If you're avoiding wheat, a dense nut bread is delicious. Rye, sourdough and low GI seed bread makes the best toast. The secret to these breakfast toasts is the silky chocolate yoghurt. My daughter Sabrina came up with the idea and it's been a house favourite ever since. It is super simple to make with a real chocolatey flavour.  You'll need thick Greek yoghurt, cocoa and a drizzle of honey. Whisk together to combine until silky and  mousse-like.
A quick word about the toast. Toast the bread until crusty and crisp. When it comes to toppings, the choices are limitless. Summer berries, nectarines or sliced bananas are our favourites. That said, these yoghurt toasts are as good with autumnal fruits like pears or caramelised apples. To finish, scatter with a handful of goji berries, cocoa nibs, toasted nuts and a drizzle of runny honey. It goes without saying that all toast should be eaten immediately. But then again, who'd want to wait?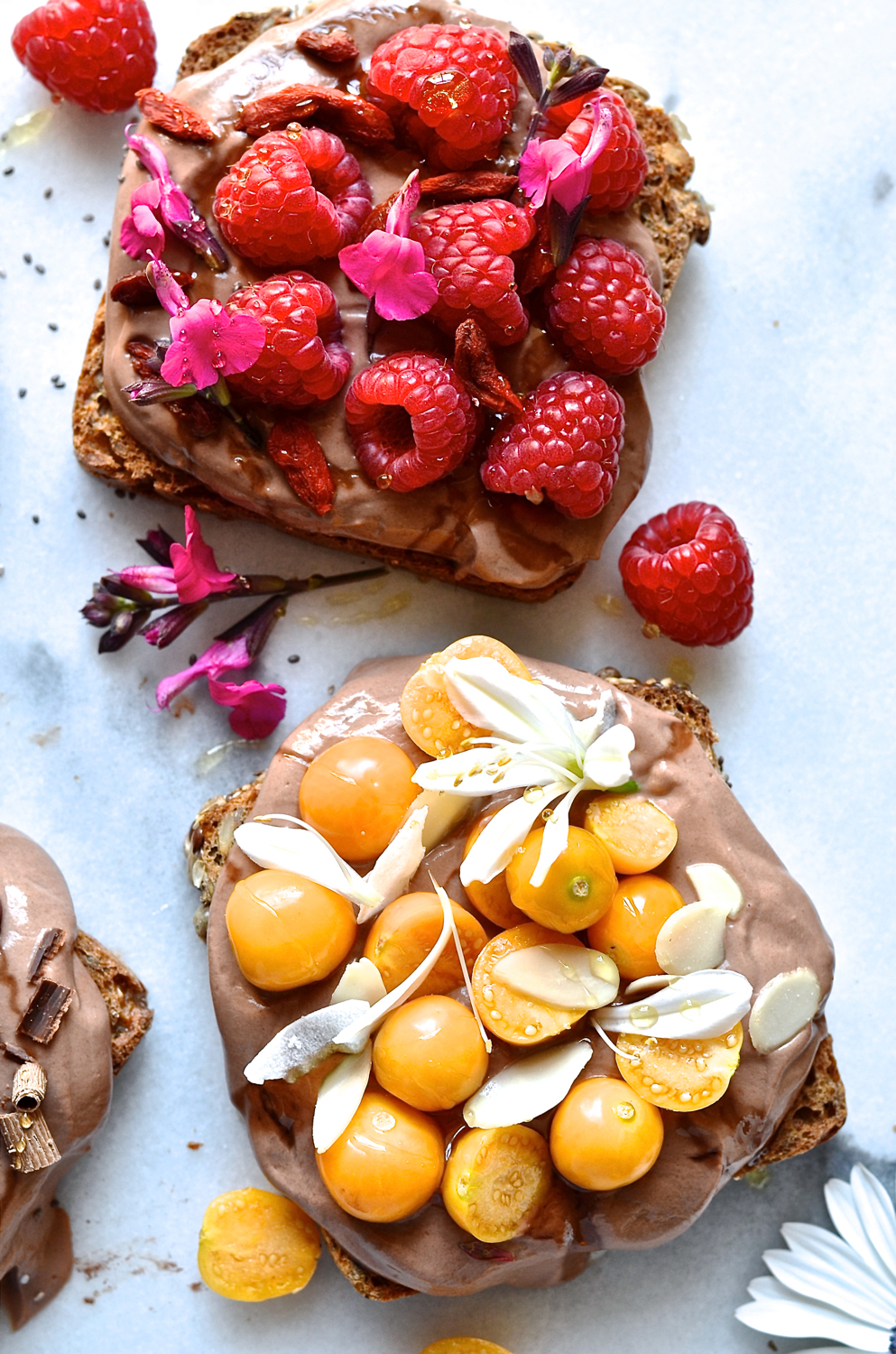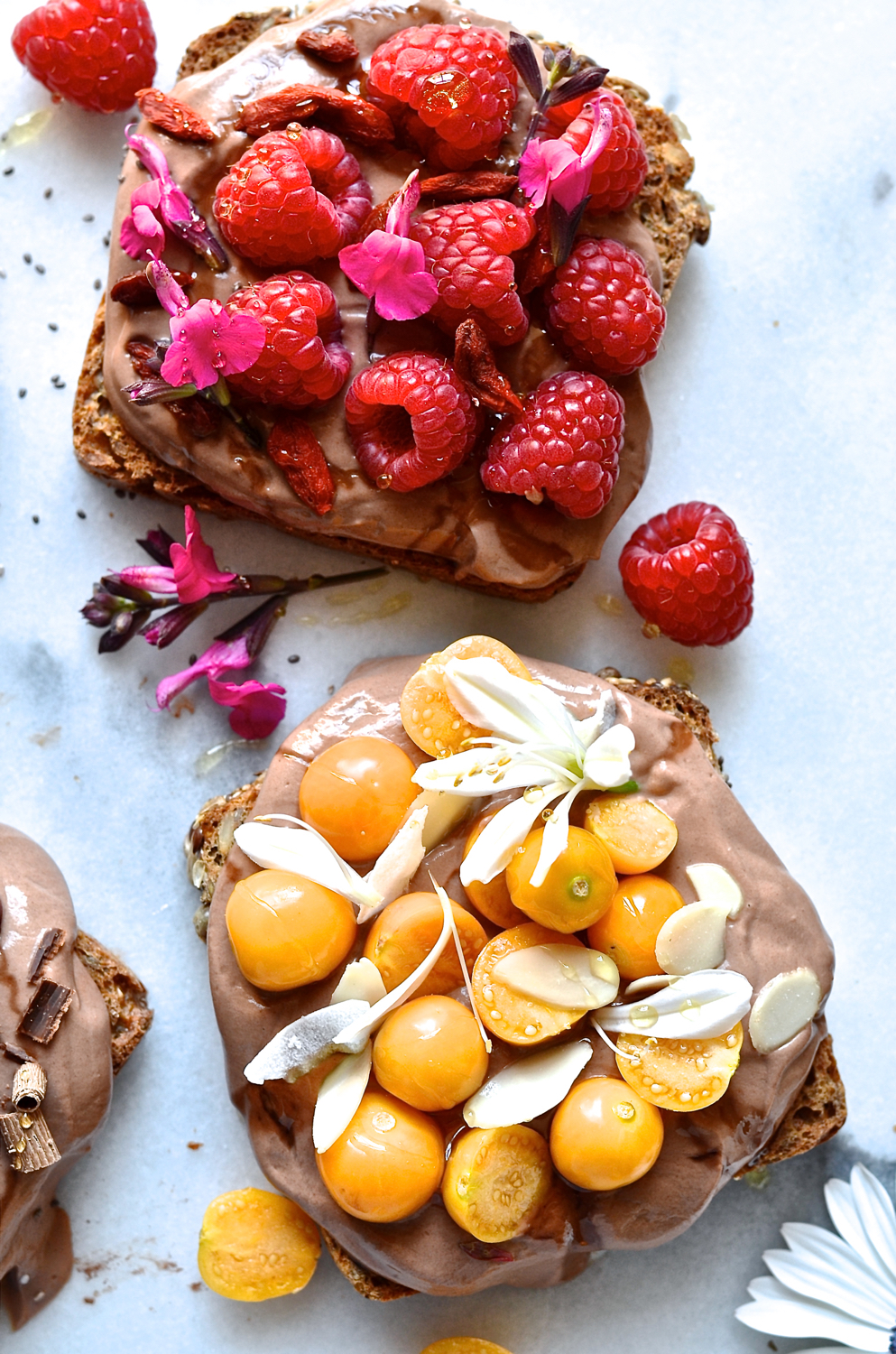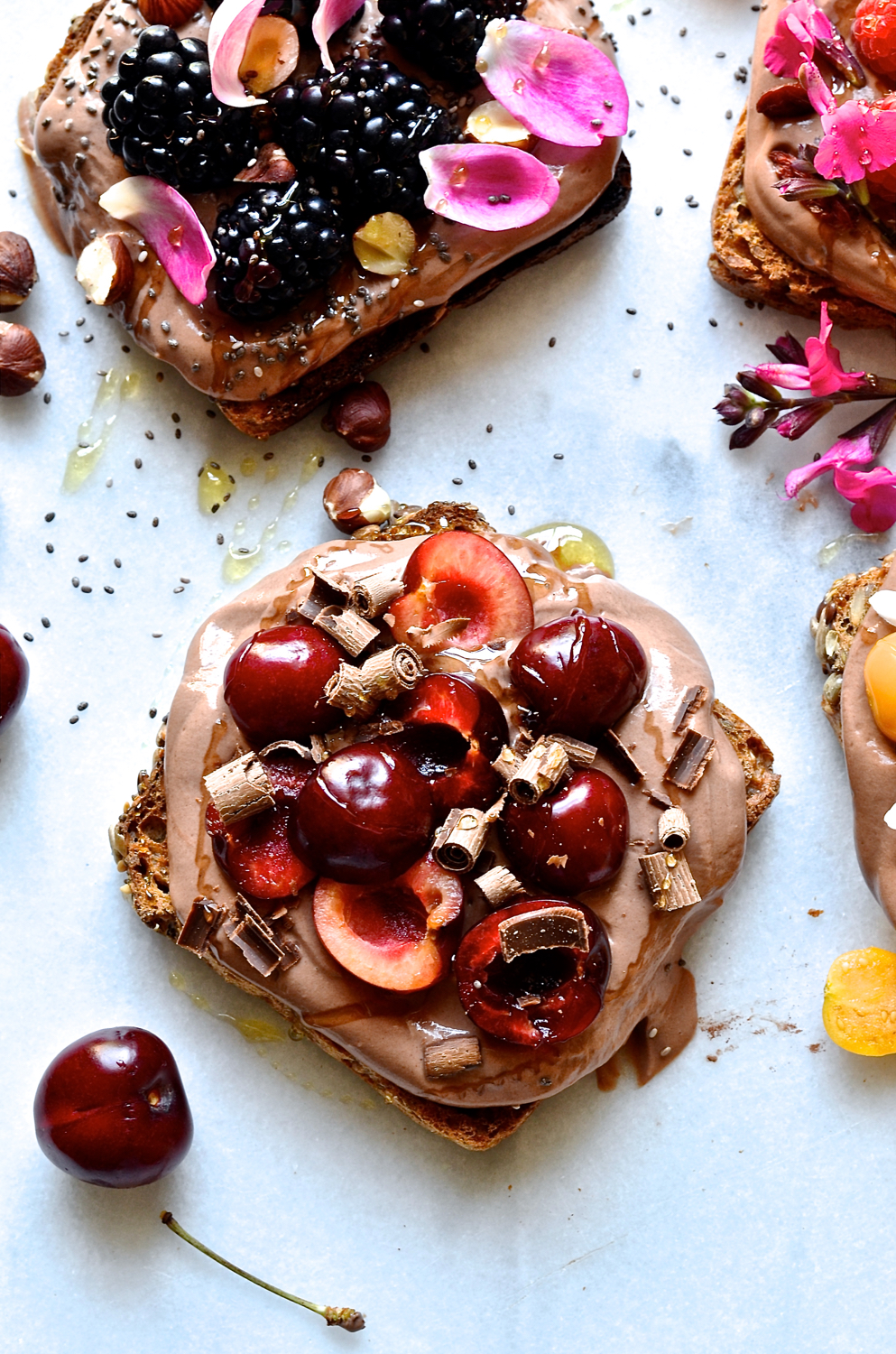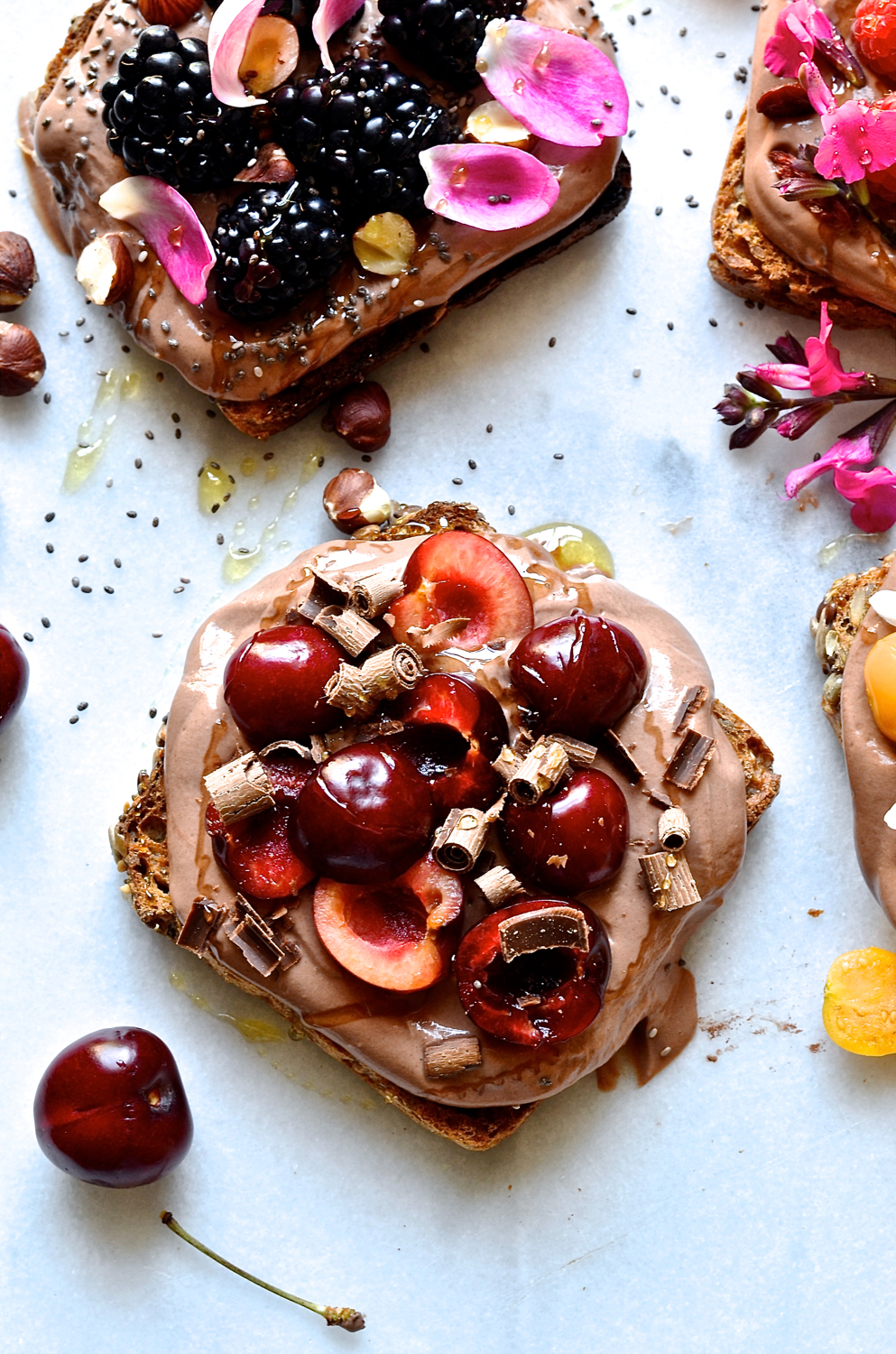 Toppings for Toast
Chocolate yoghurt
1 cup Greek yoghurt
2 tablespoons cocoa powder, sifted
1 – 2 tablespoons honey
For the toasts
4 thick slices Cape seed loaf or sourdough rye, toasted
summer fruits of your choice
toasted almond flakes
goji berries, cocoa nibs, 70% dark chocolate shavings
honey, to drizzle
To make the chocolate yoghurt, place all the ingredients a bowl and whisk to combine. I use a balloon whisk to ensure there are no lumps of undissolved cocoa.
Dollop the yoghurt generously onto warm toast and top with your favourite fruit and nut combination.
Drizzle with honey and serve.
For more superfood breakfast ideas, here are a couple more recipes that are regularly on repeat in my kitchen.
Baked blueberry oatmeal with seeded crumble
Chocolate and cinnamon chia puddings
The best cheesy vegetable waffles