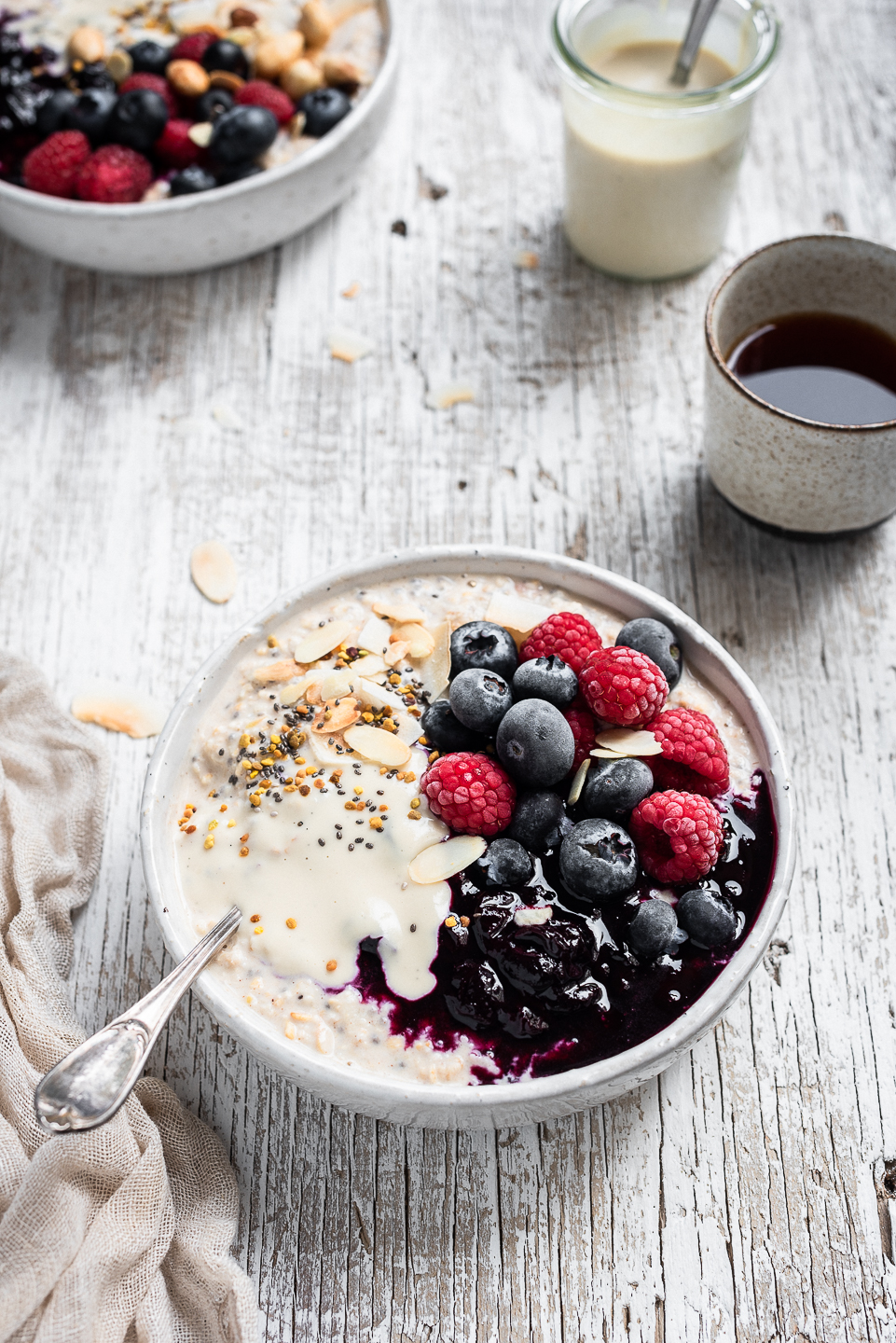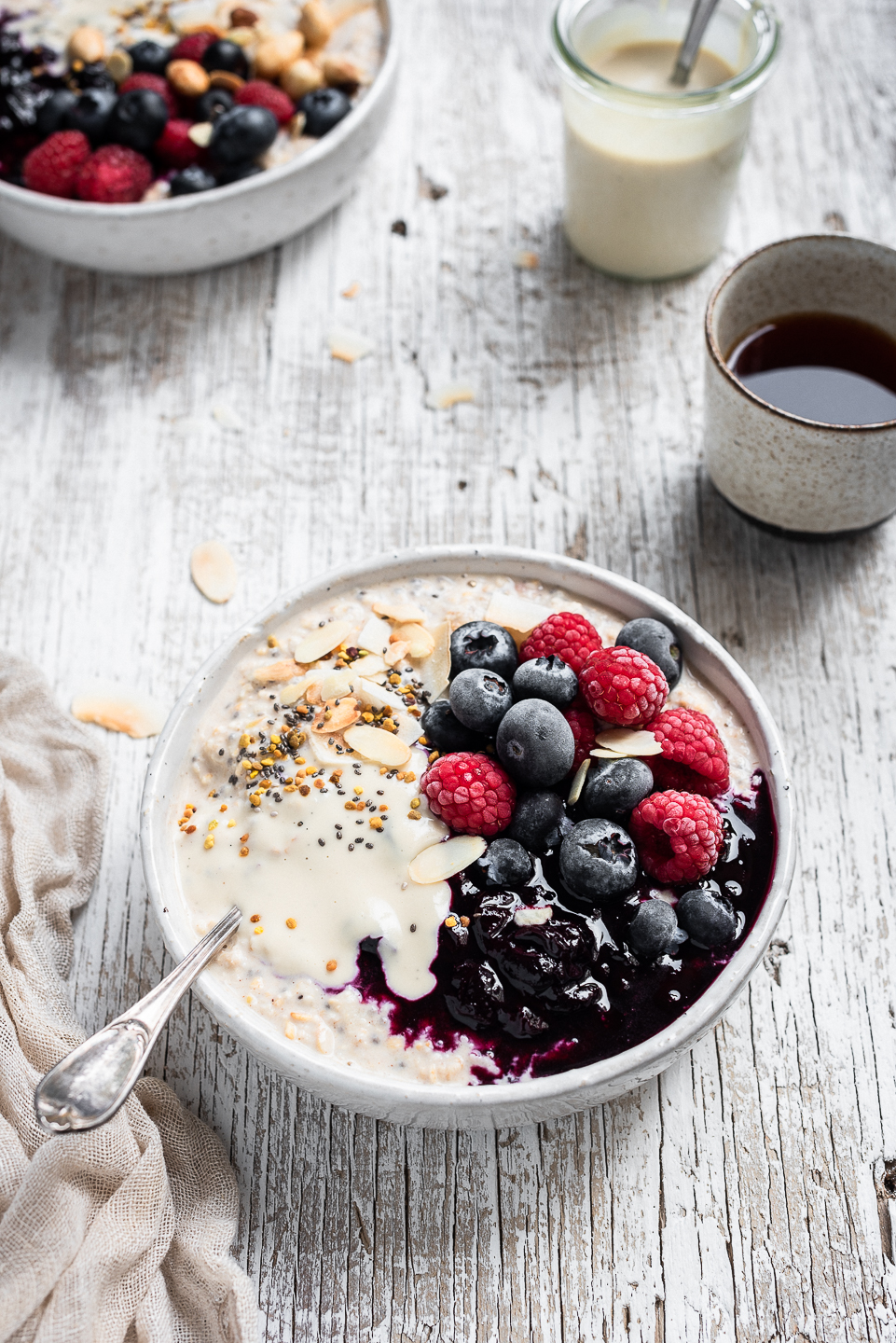 Made famous by Swiss doctor, Bircher-Benner who recommended it to patients to support a speedy recovery, bircher muesli has risen to iconic breakfast status. Originally made with oats and apple juice with an overnight soaking, a process that improved digestion and nutrient absorption. I've been making bircher for years and this creamy overnight bircher muesli  one of my all-time favourites.
The recipe is simple and adaptable, so choose your flavour combination according to seasonal availability or dietary requirements. The milk and yoghurt can be replaced by coconut or almond milk. I love to include grated apple in the basic recipe as opposed to apple juice. Whole fruit contains more fibre which also helps to keep you fuller for longer. The consistency of the muesli will therefore be slightly more toothsome. When in season, I top my bircher muesli with handfuls of blueberries and toasted almonds. This will up your vitamin – E intake and help keep skin glowing!
My version includes gluten-free whole rolled oats, grated apple, milk and yoghurt. To this I add cinnamon, fresh fruit, raisins, nuts, seeds and a drizzle of honey. For an omega boost, stir through 2 tablespoons chia seeds. Remember to increase the milk content by about 60ml as these sago-like power balls absorb up to 10 times their weight in liquid. For a chocolatey breakfast fix, these make ahead cinnamon chocolate chia puddings are protein rich and taste like dessert for breakfast. Nothing wrong there.
Bircher muesli is the ideal choice for late risers who don't have the time to rustle up a wholesome breakfast. Make the night before in sealable jam jars and store in the refrigerator. Grab one on your way out in the morning. For sustained energy and a scrumptiously good start to the day, I'm sure my creamy overnight bircher muesli will become your go-to breakfast in a jar.
Creamy overnight bircher muesli
1 cup whole rolled oats
1 cup Greek yoghurt
2/3 cup full cream milk
1/4 teaspoon cinnamon
2 tablespoons honey
1 sweet, crisp apple, grated
2 tablespoons raisins
1 tablespoon dried blueberries (optional)
100g fresh blueberries
handful toasted pumpkin seeds and almonds
Place the oats, yoghurt, milk, cinnamon and honey in a bowl. Stir to combine. Add the grated apple and fold thorugh. Spoon the muesli into individual jars and close with sealable lids. Chill overnight.
Before serving, mix through the raisins and dried blueberries. Top each portion with fresh blueberries, toasted seeds and a drizzle of honey.
For more healthy and delicious breakfast recipes, you may want to breeze past these:
Chocolate yoghurt breakfast toasts