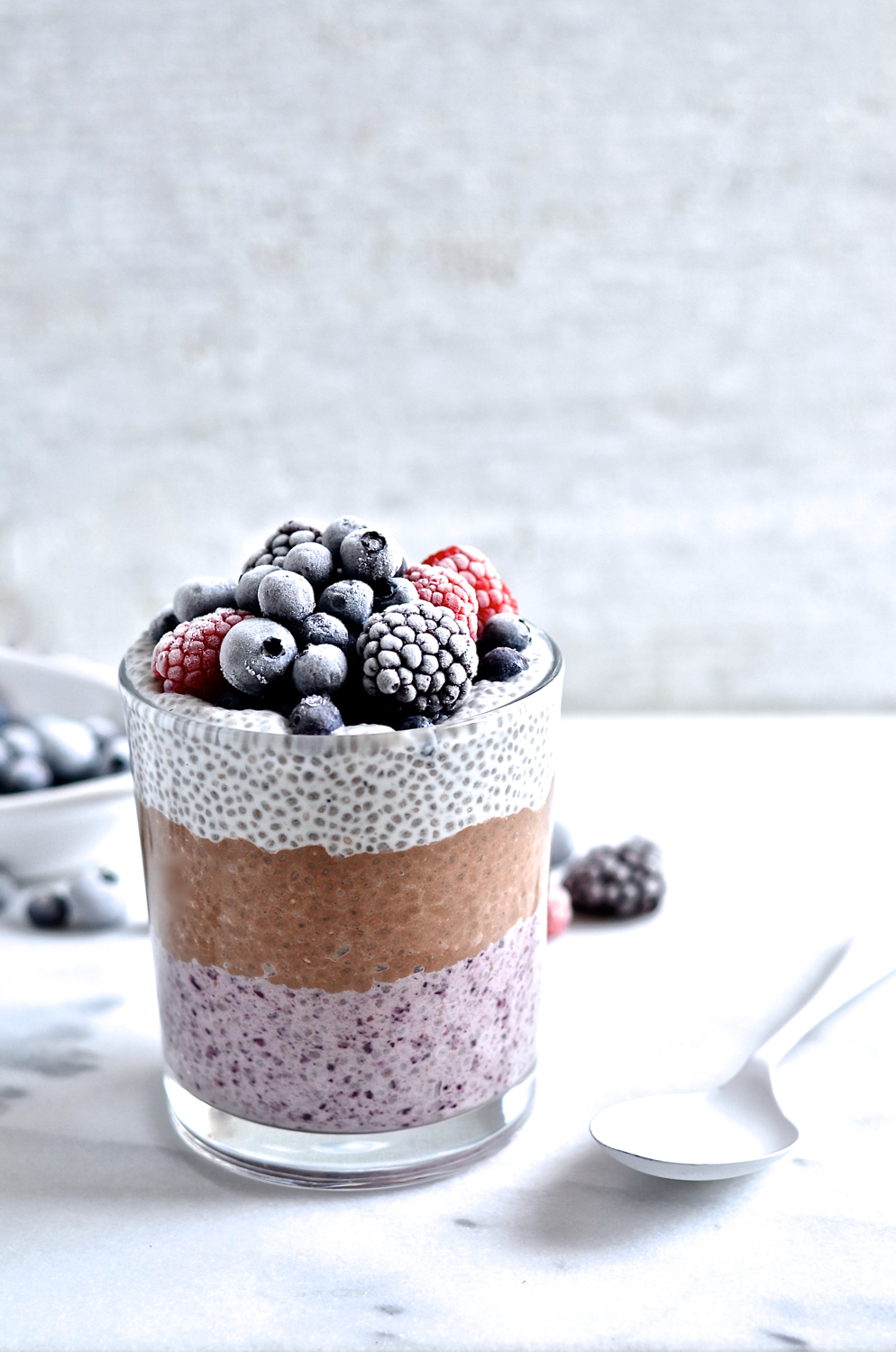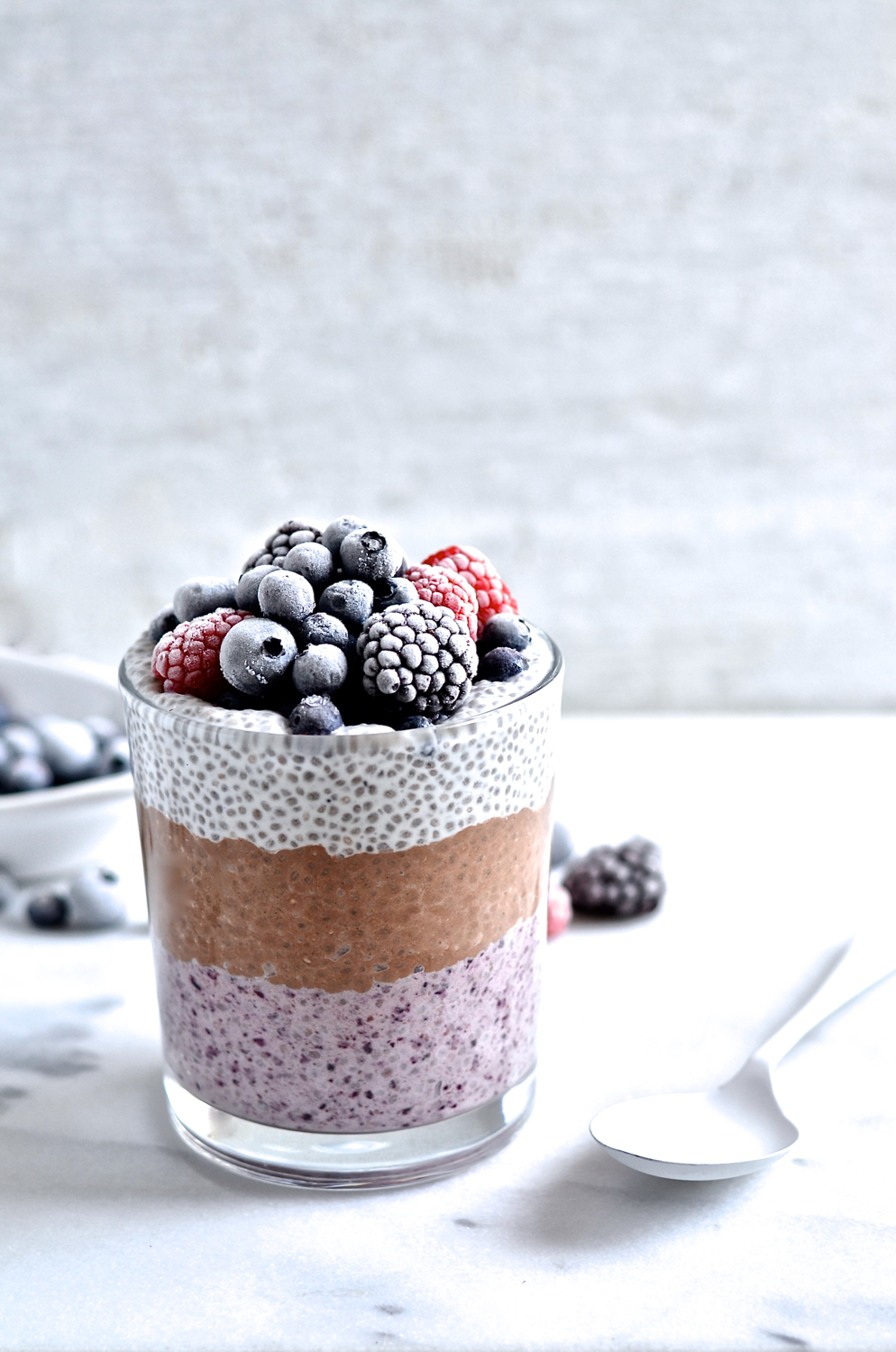 Growing up, my favourite ice cream flavour was Neapolitan. Made popular by ice cream makers in Paris at the beginning of the 19th century, this multi-coloured frozen dessert was moulded into blocks and served in slices.  After an extended separation due to excess, I thought it time to revisit my childhood love with these Neapolitan chia berry puddings.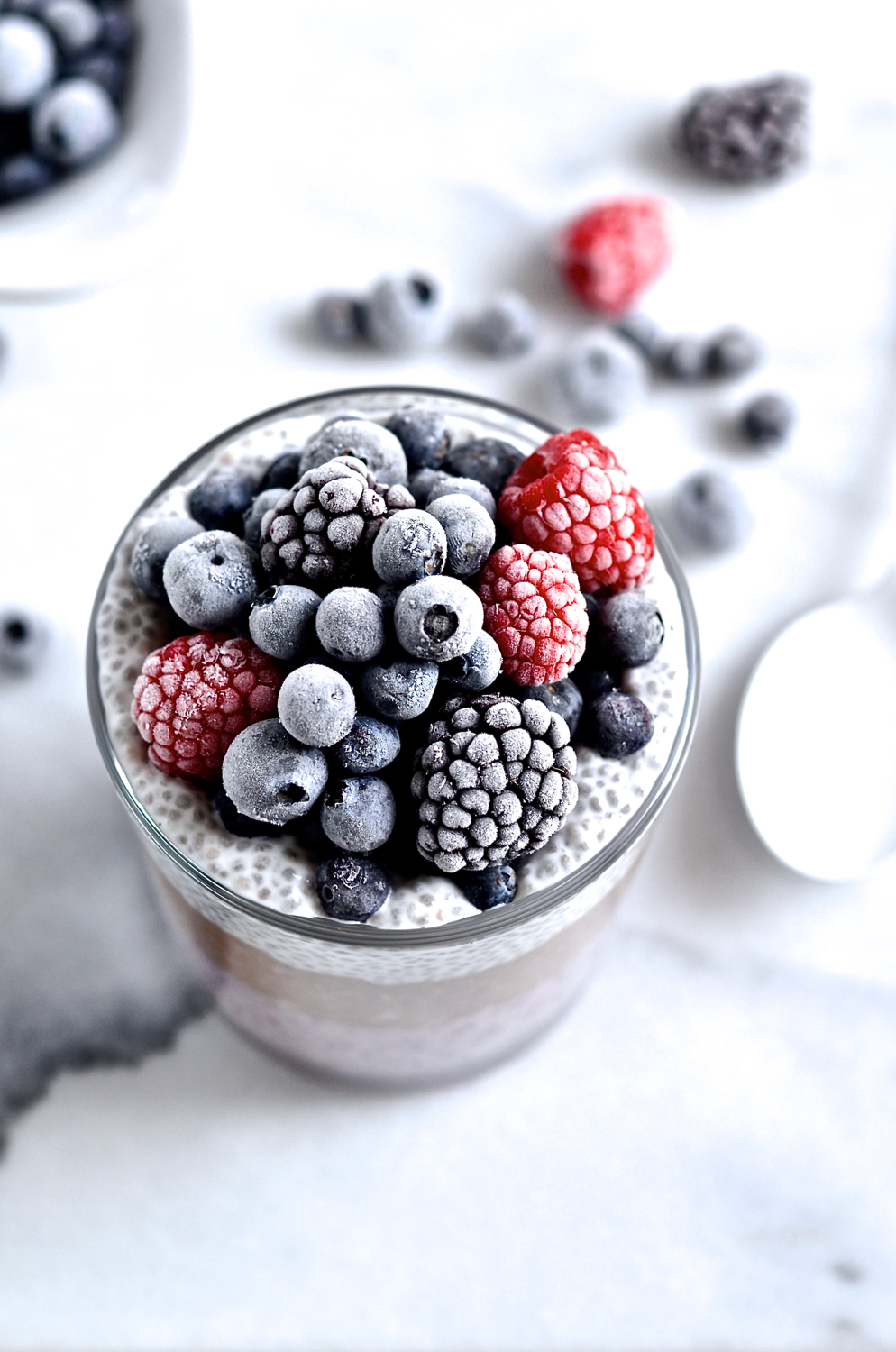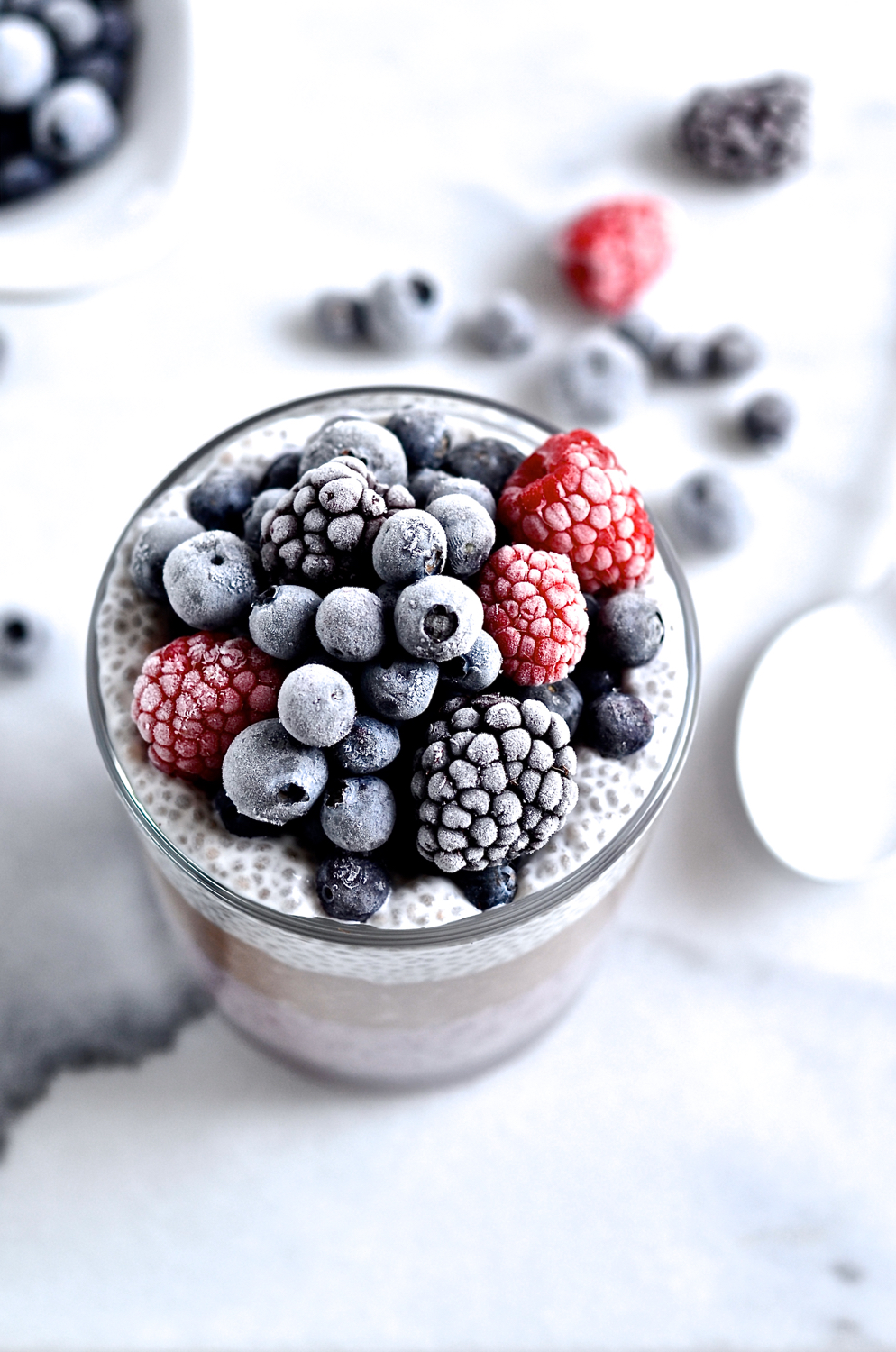 I'd like to say our weekday mornings are calm and ordered but they're scrambled and busy, like most. Everyone over 40 makes a beeline for the Nespresso machine while the girls heading straight for the fridge in search of instant gratification. Besides being easy to prepare, chia puddings are convenient grab and go breakfasts. I make up a large batch the night before and mix in whatever fruit I have on hand. For these chia puddings I used blueberries, but raspberries and blackberries are as good. Essential to a neapolitan chia berry pudding, is a chocolate layer. I like the chocolate flavour to be intense so I'm generous with the cocoa. Then, simply layer up the flavours in tumblers and top with frosted berries.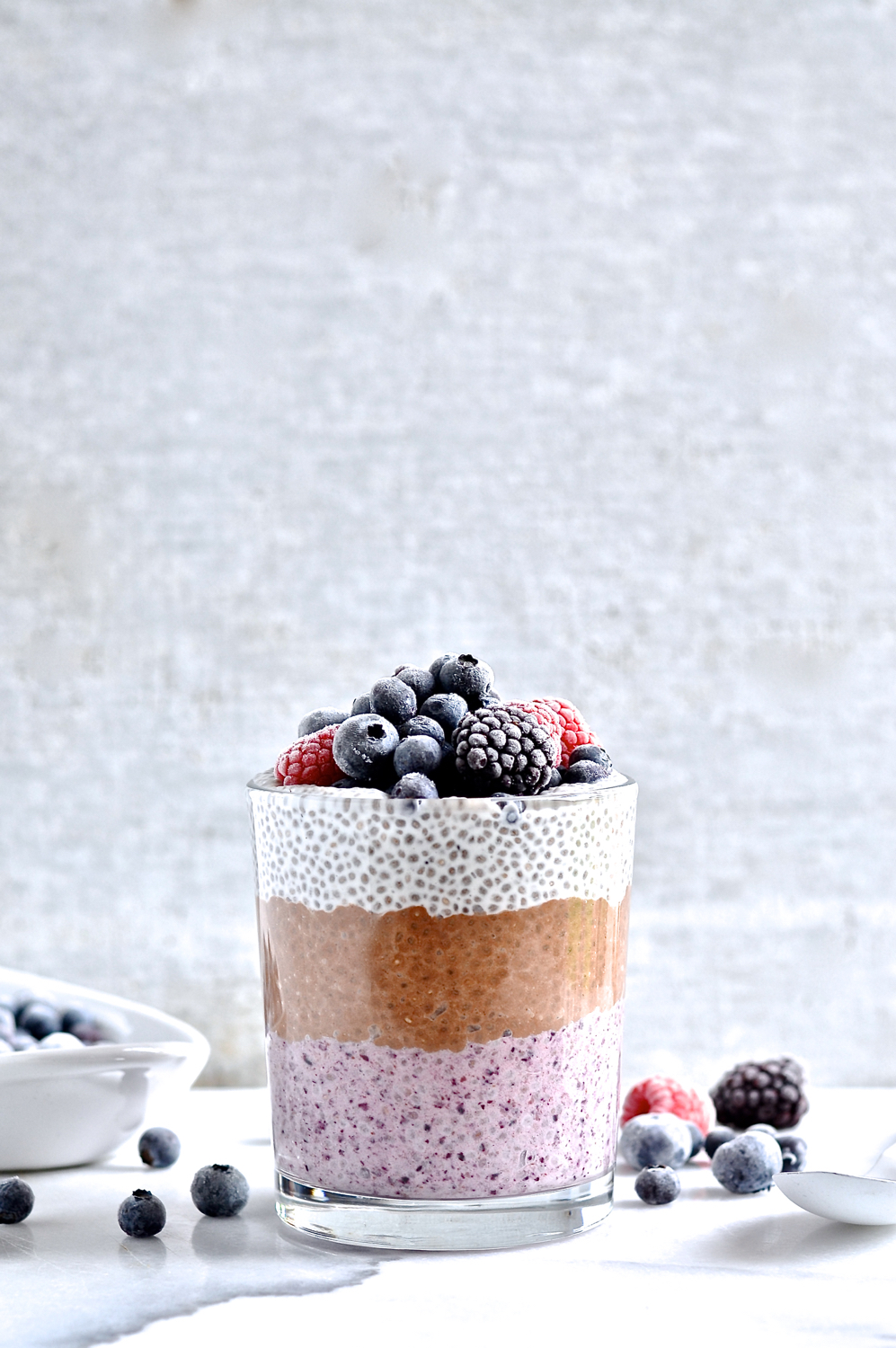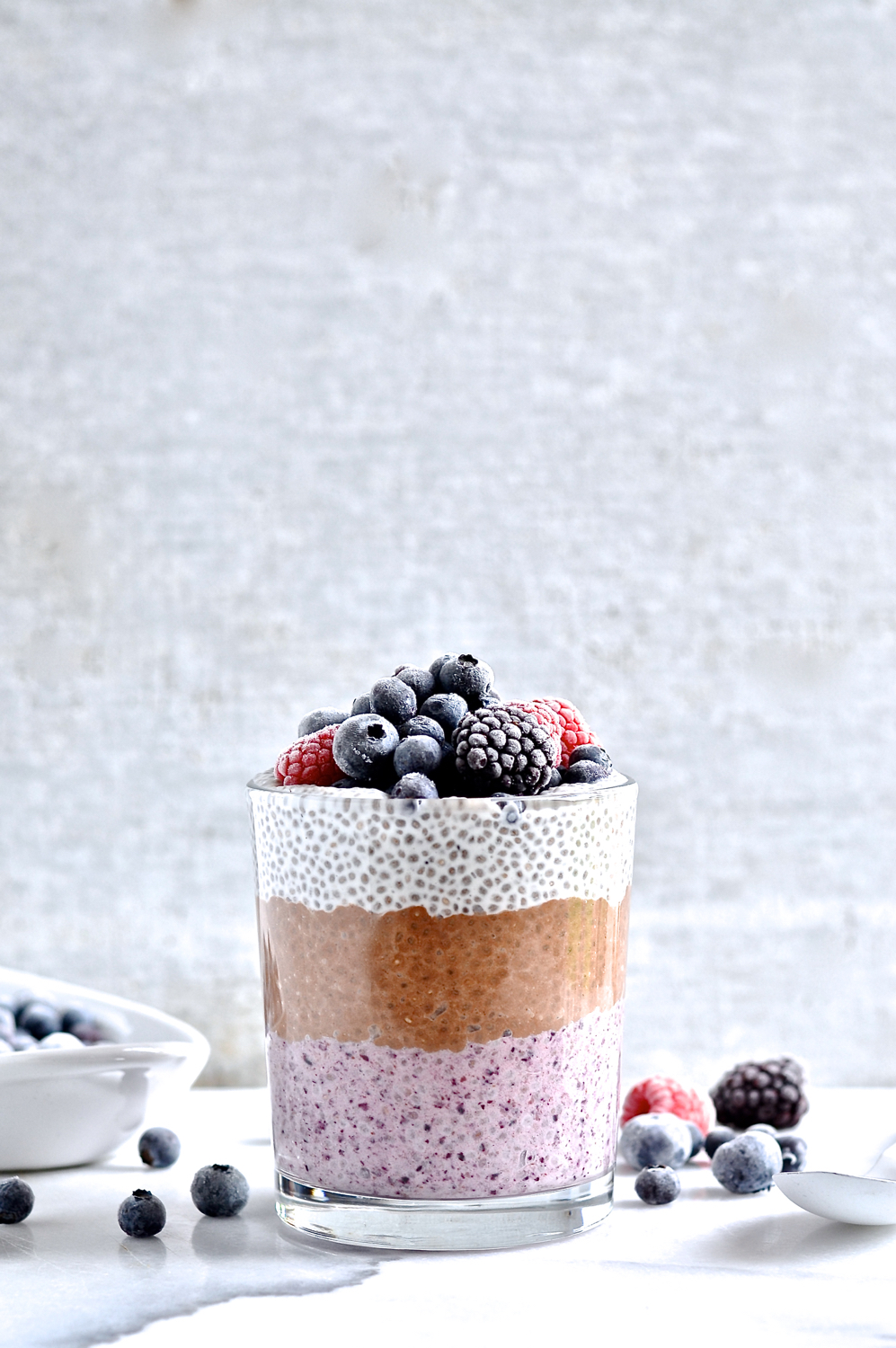 Neapolitan chia berry puddings
4 tablespoons chia seeds
400g tin (400ml) coconut milk
1 teaspoon vanilla paste or extract
pinch of salt
3 tablespoons maple syrup (For non-vegans, can be replaced with honey)
2 tablespoons cocoa powder
1/3 cup fresh berries, pureed (raspberries, blueberries or blackberries)
Frozen berries, for topping
Using a ballon whisk, combine the chia seeds, coconut milk, vanilla, salt and maple syrup in a bowl.
Divide the mixture into three separate bowls.
To one, add the cocoa powder and to another, the pureed fruit. Mix thoroughly to combine.
Layer up into tumblers and chill overnight.
Top with frosted fruit or fresh, if you prefer, just before serving.
For more healthy breakfast ideas, take a look in here:
Creamy Overnight Bircher Muesli