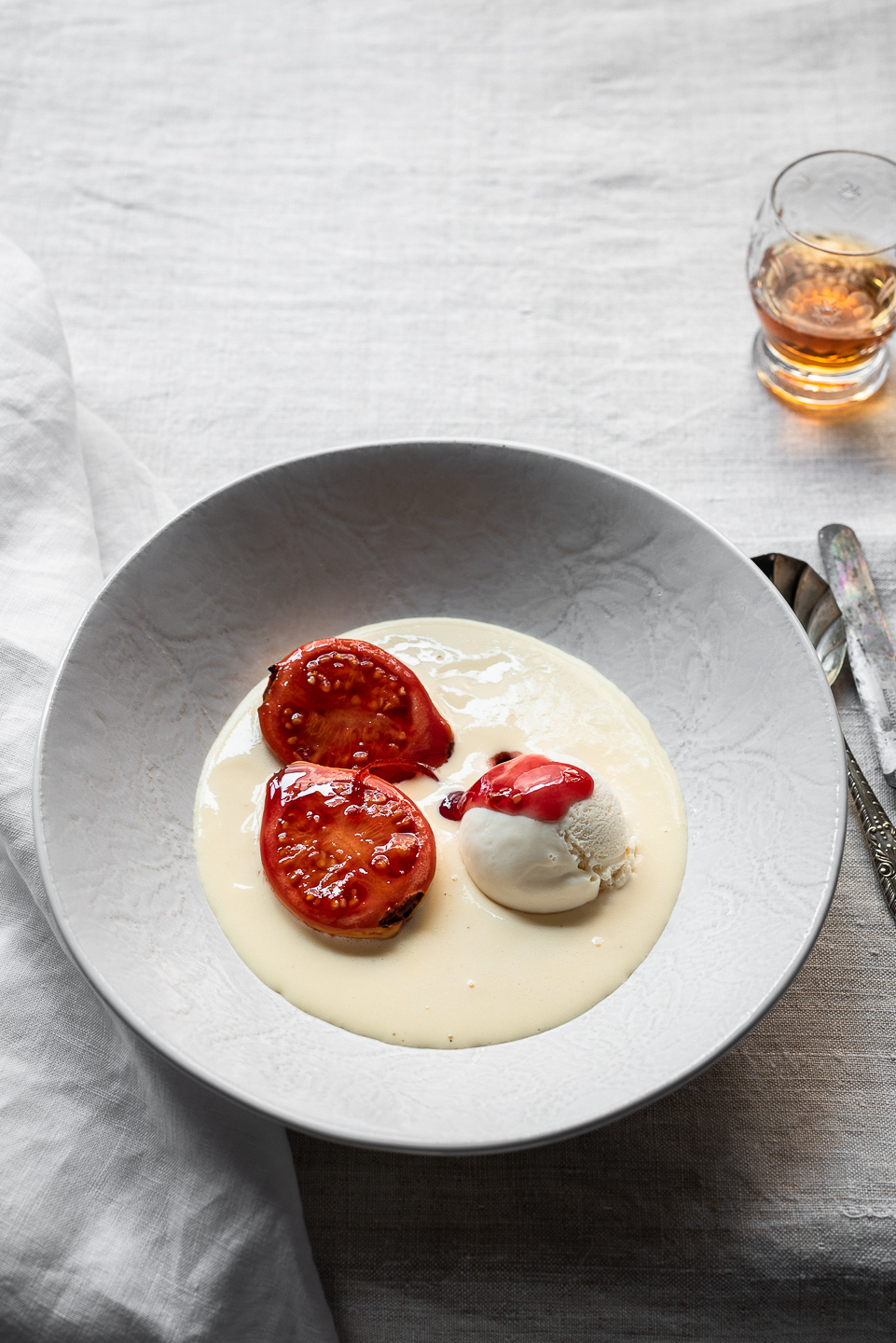 Deciding what to make for dessert is often more challenging than what to exclude. Having more than one sweet tooth, going  overboard is nothing unusual. And who doesn't love sweet leftovers?  There is always, without fail, something a dark chocolate affair, something with seasonal fruit, either a tart or cake. On the chilled side, maybe ice cream or a make ahead dessert, like tiramisu. Here are some of our favourites. I hope these Heritage Day Desserts and Bakes will simplify the choice somewhat.
If you haven't yet made the Hibiscus guavas with cardamom custard,  this weekend would be the perfect time. It's a heavenly combination of tang, sweet and creamy. Possibly my favourite dessert from the Cookbook. Alternately, if you have a soft spot for milk tart, the Milk tart mousse Eton Mess is blissful. Once again, there's a tinge of tartness, this time from the raspberries.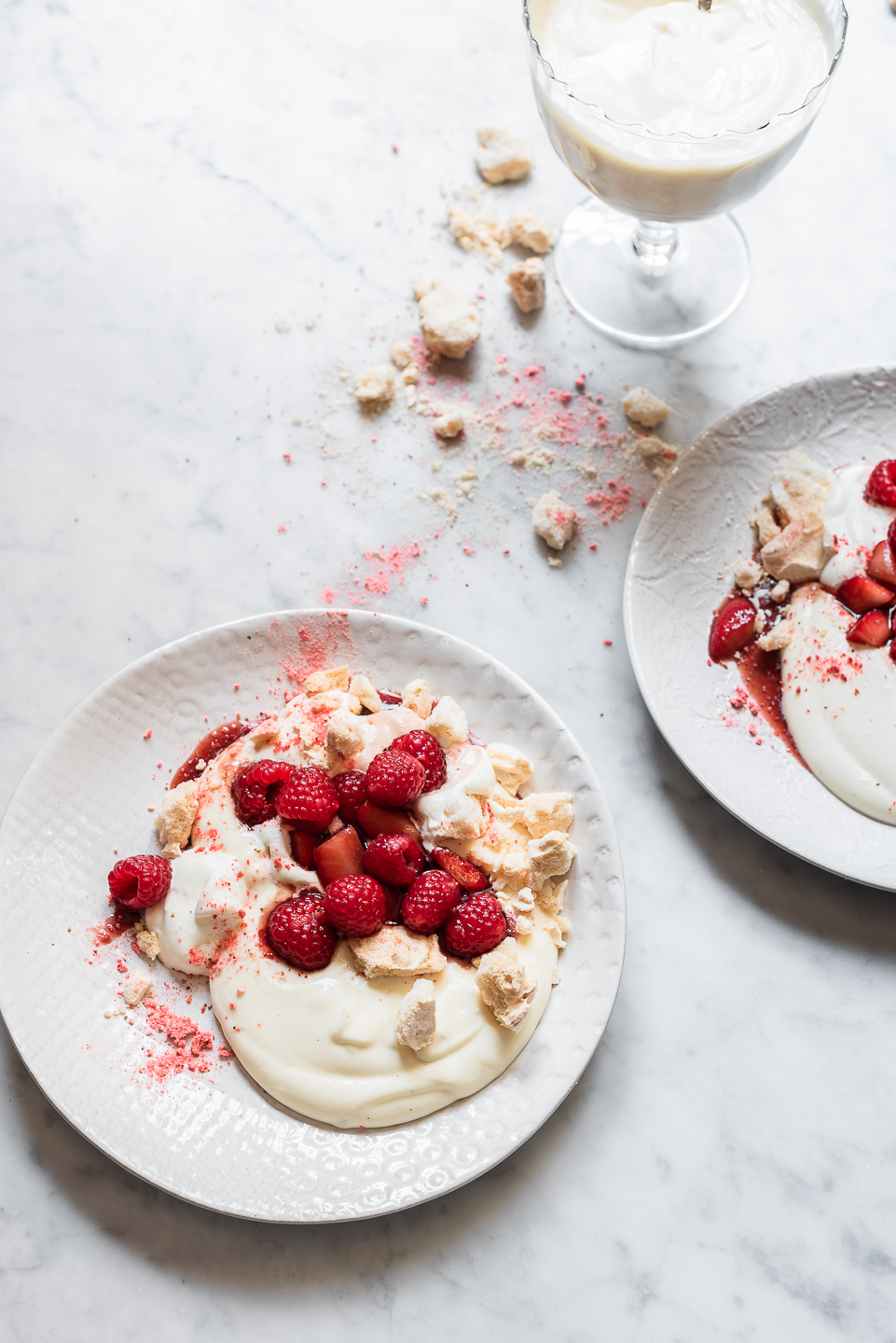 Tiramisu, Italy's famed 'pick me up' dessert delivers on said promise. This White Chocolate Tiramisu is a jubilant celebration of Marsala-laced coffee and pillowy mascarpone cream.
When it comes to healthy summer desserts, Strawberry frozen yoghurt ticks all the boxes. It doesn't really need a cookie to complete it, but when were cookies not a good idea? If you like a crisp cookie, more of a biscuit than chewy cookie, these buttery coconut cookies are very willing carriers.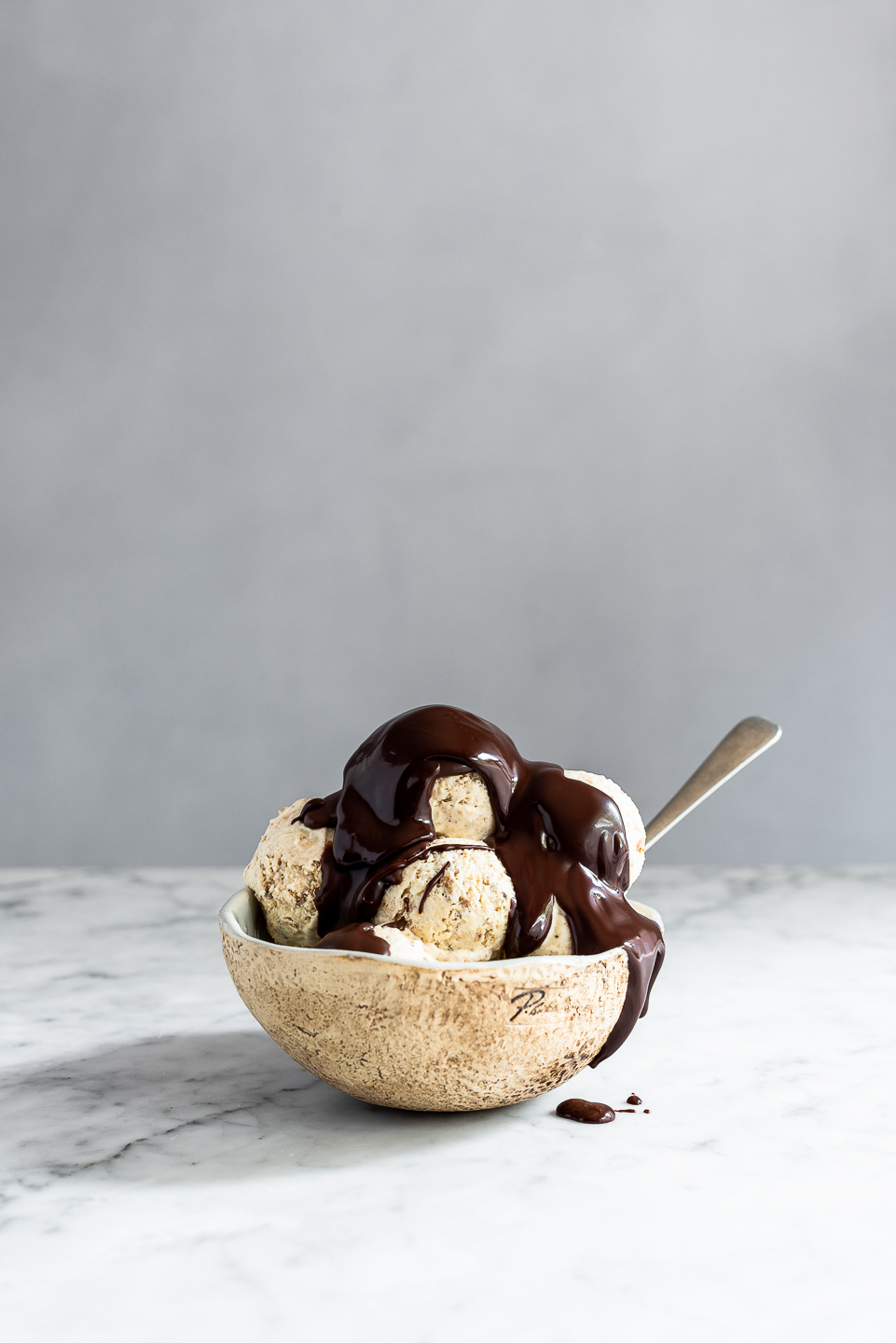 The recipe for my Condensed milk coffee ice cream applauds simplification by short-cutting traditional custard making and churning. When ingredient lists are short, the integrity of each is what counts. Here, I'd recommend freshly pressed espresso and a batch of homemade, buttermilk rusks.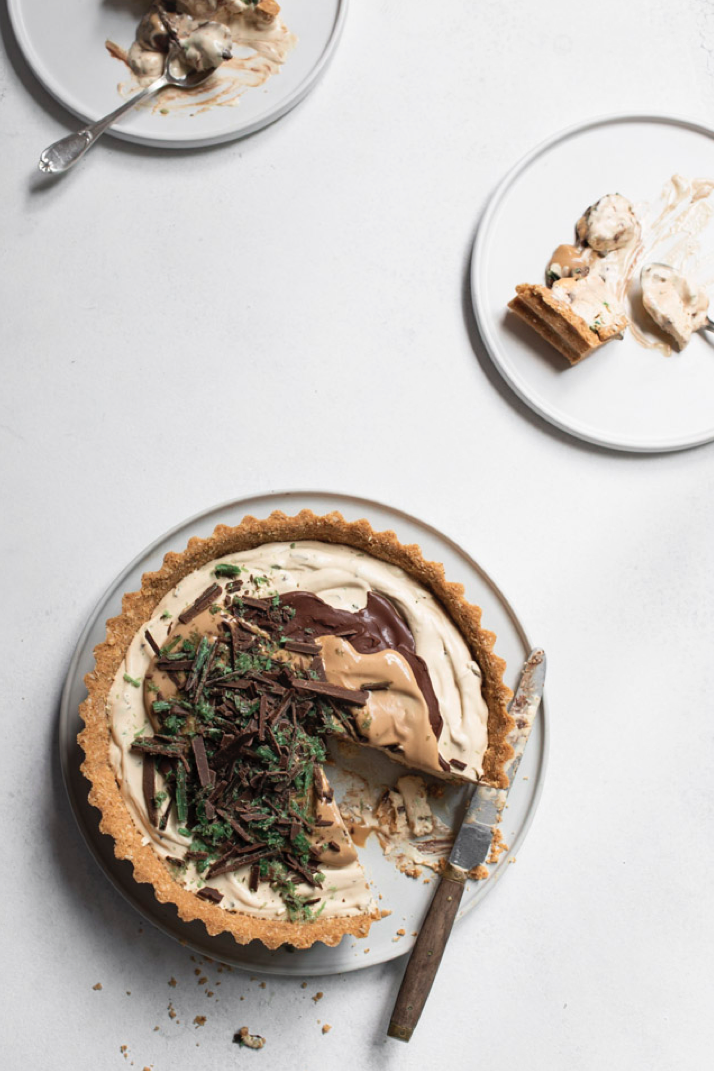 There are three rules to a successful holiday pudding. It needs to be simple, convincingly sweet and graced with a splurge of excessiveness. I think Peppermint crisp pudding pie fits the bill effortlessly. It's a make-ahead dessert that takes no time at all to throw together but will no doubt, rouse delight.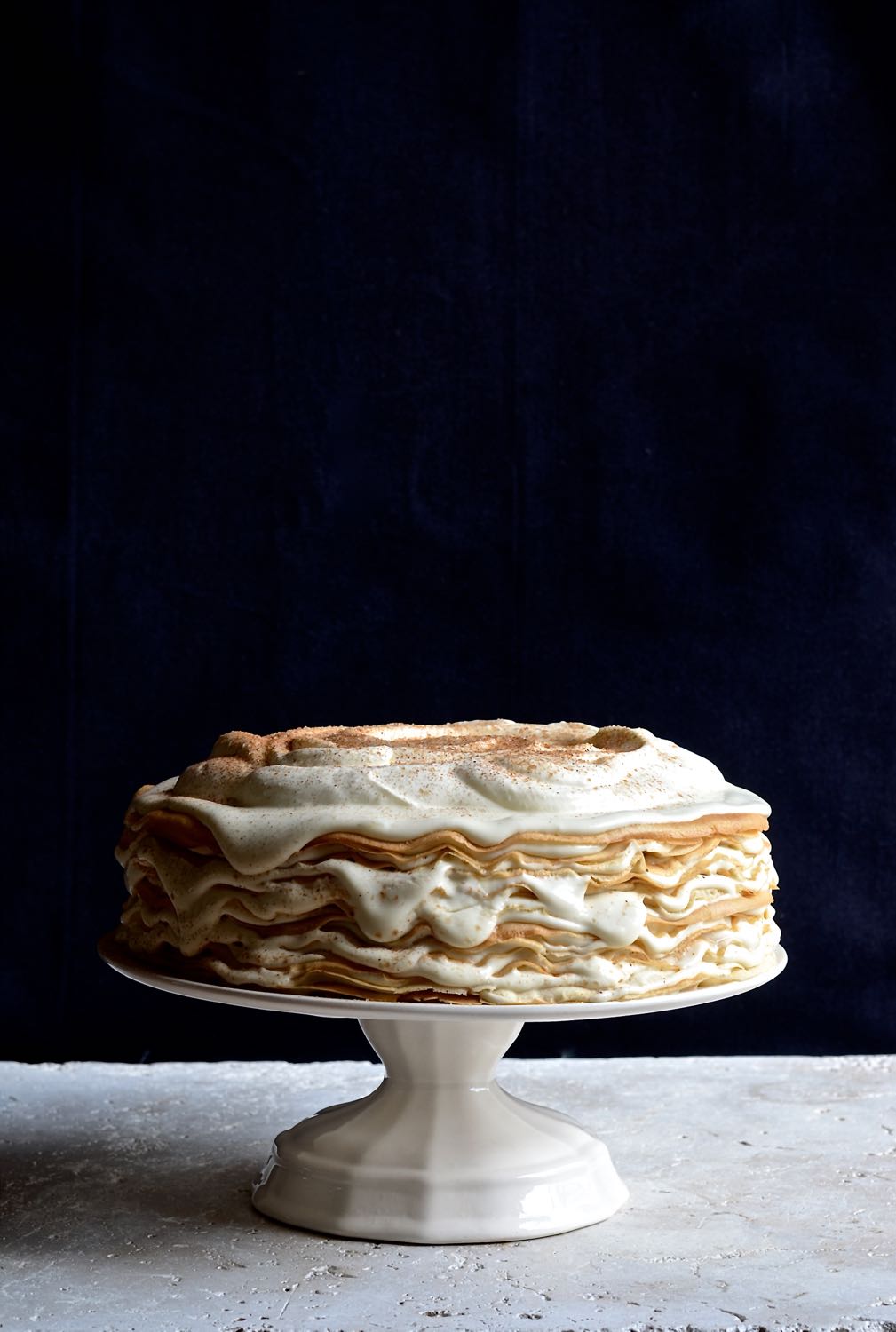 The batter for this  Milk Tart crepe cake is made with the same basic recipe used for chicken a la king pancakes.  I've added ground cinnamon and castor sugar to the original recipe and layered it with a whipped cream milk tart custard. A generous scattering of cinnamon sugar between each layer adds texture, flavour and crunch. It's finished off with more whipped cream and a final dredging of cinnamon sugar.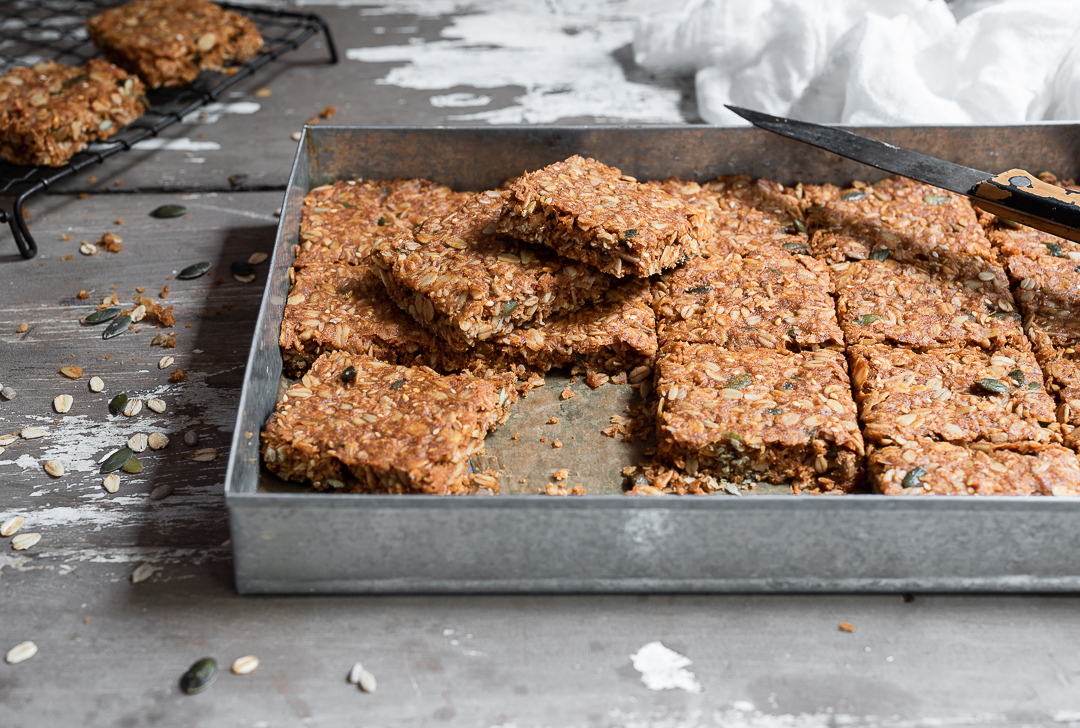 Much like our grandmother's crunchies , but with a few healthy tweaks. I've been making these healthy seeded oat crunchies for as long as I can remember. Over the years I've made many different recipes, but this is the one I keep coming back to.  I use a combination of butter and coconut oil.  They are irresistibly good. Do give them a try.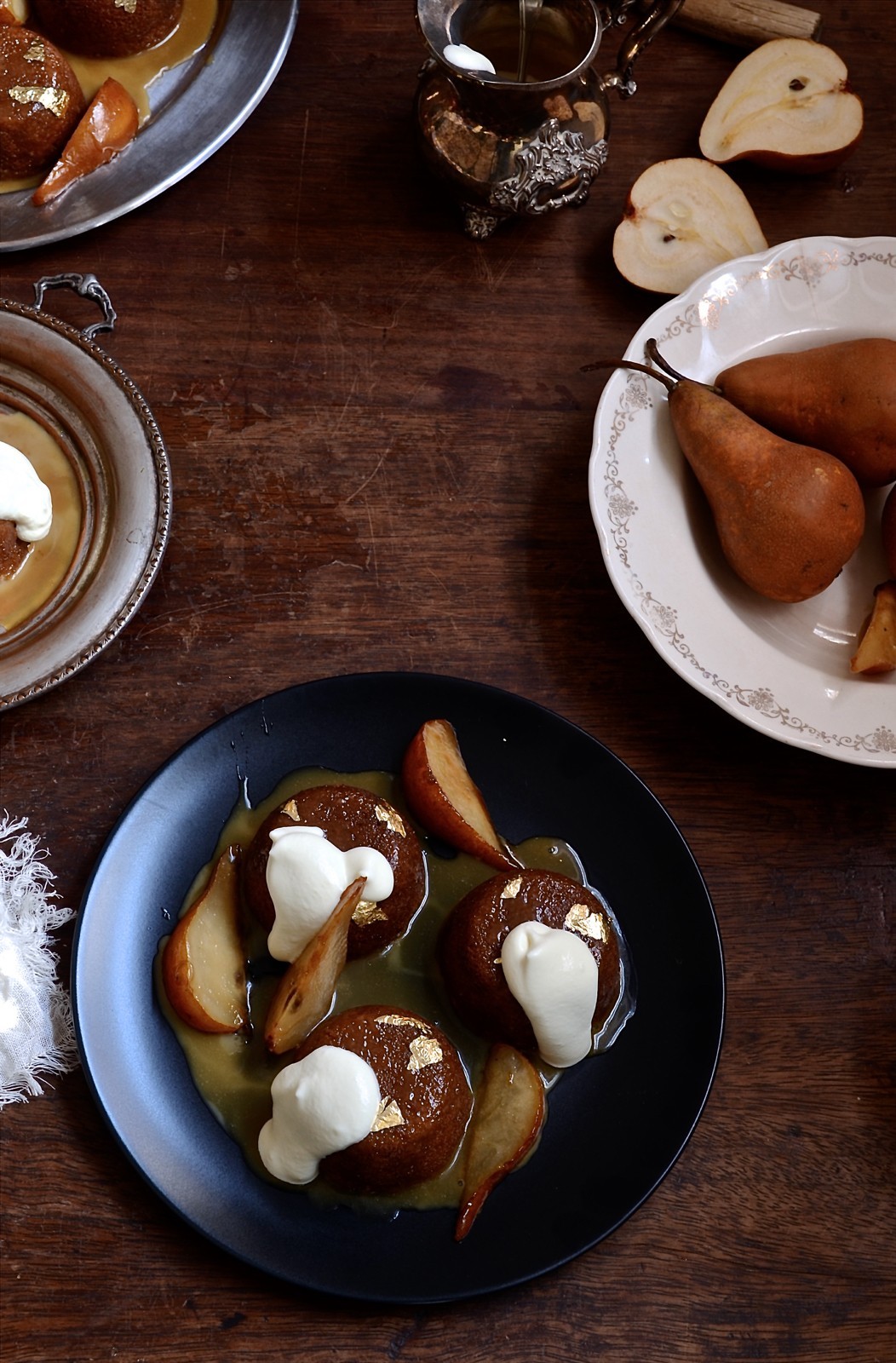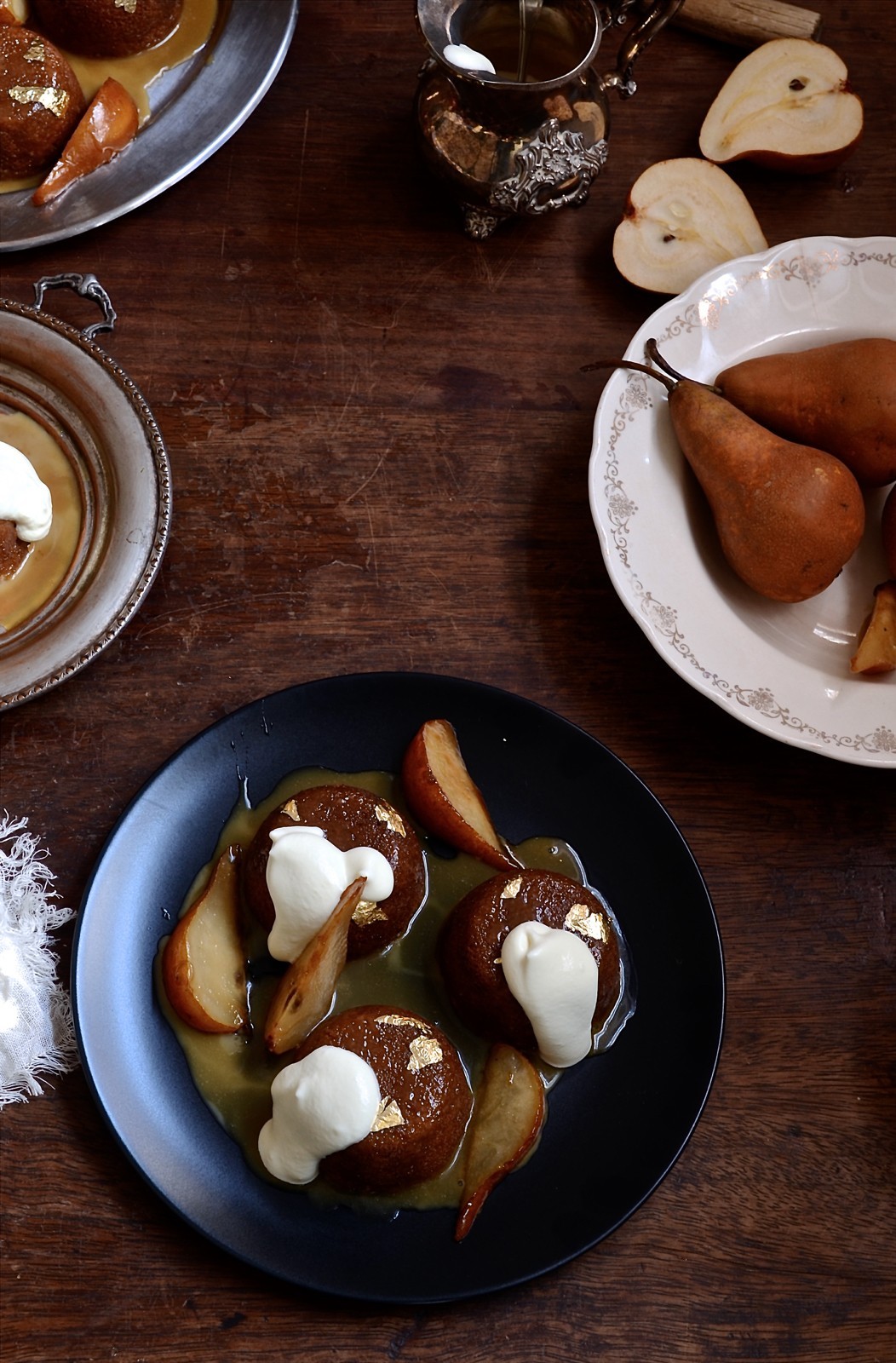 For a deep molasses flavour, muscovado sugar gets added to both the cake and sauce. When in season, I love pairing Malva  pudding with caramelised cognac pears. There's nothing better than comforting baked puddings and seasonal fruit. I love the subtle notes of citrus, pear and vanilla in the cognac. If you're making this for children you can replace the cognac with fresh orange juice.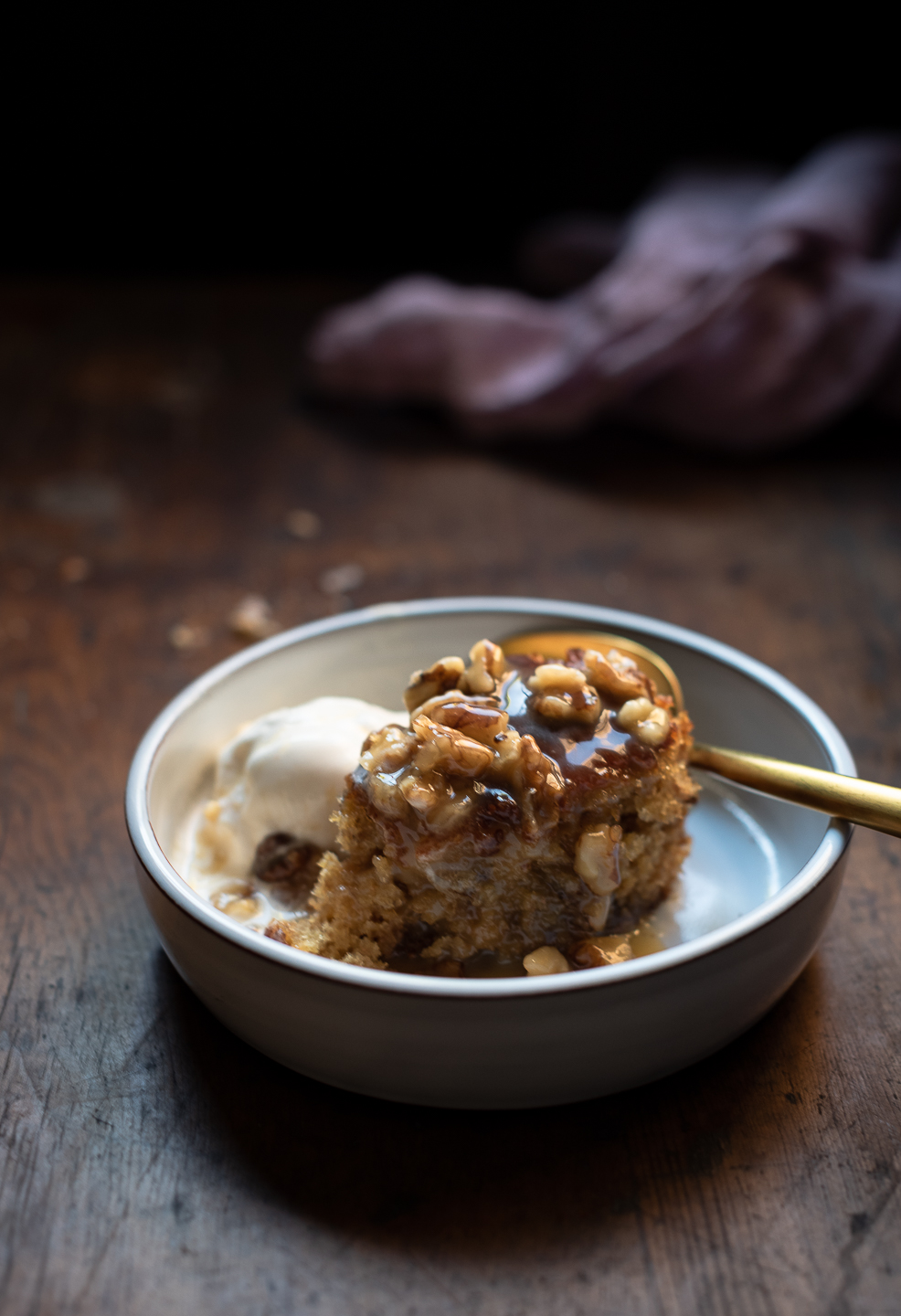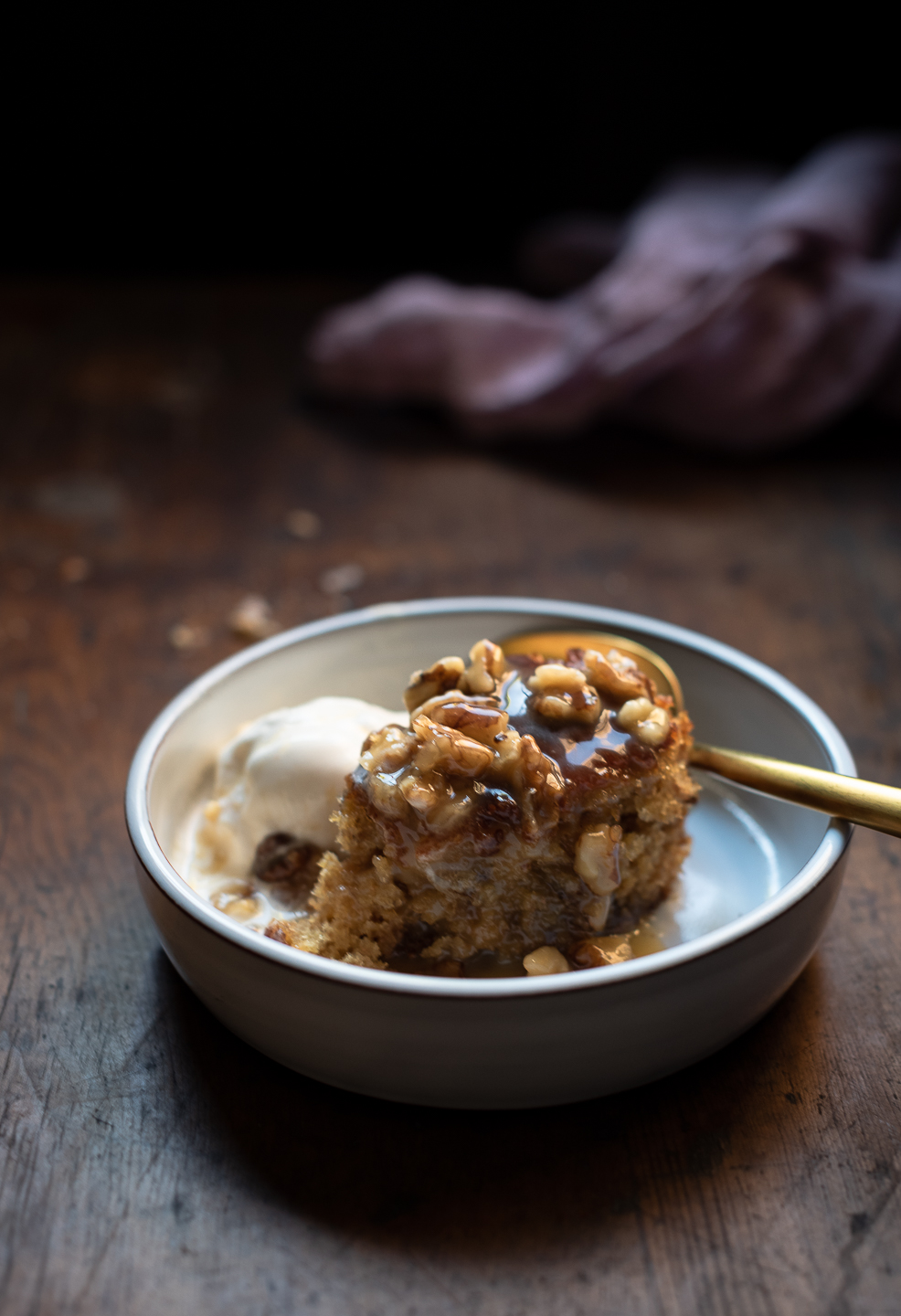 It's a generous pudding, this Sticky Fig bake,  which isn't a problem at all for pudding eaters.  The sauce is ample too, so here's what I did. Divide the sauce in half. The first half I poured over the sponge. I then divided the remainder in half again, reserving one portion for serving alongside and the other, to make a butterscotch walnut ice cream. For the ice cream, swirl the cooled sauce through 1 litre of softened vanilla bean ice cream and freeze until firm.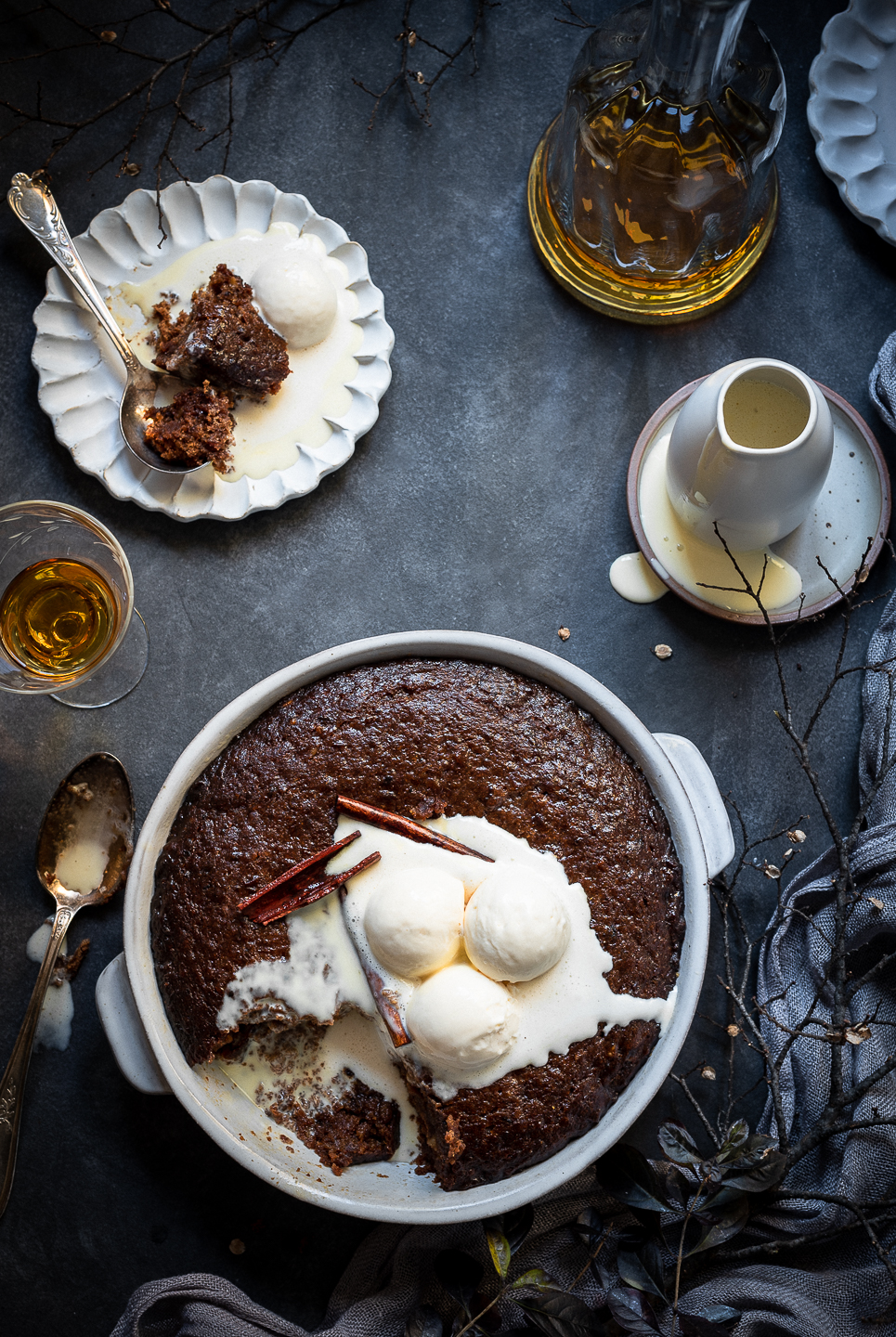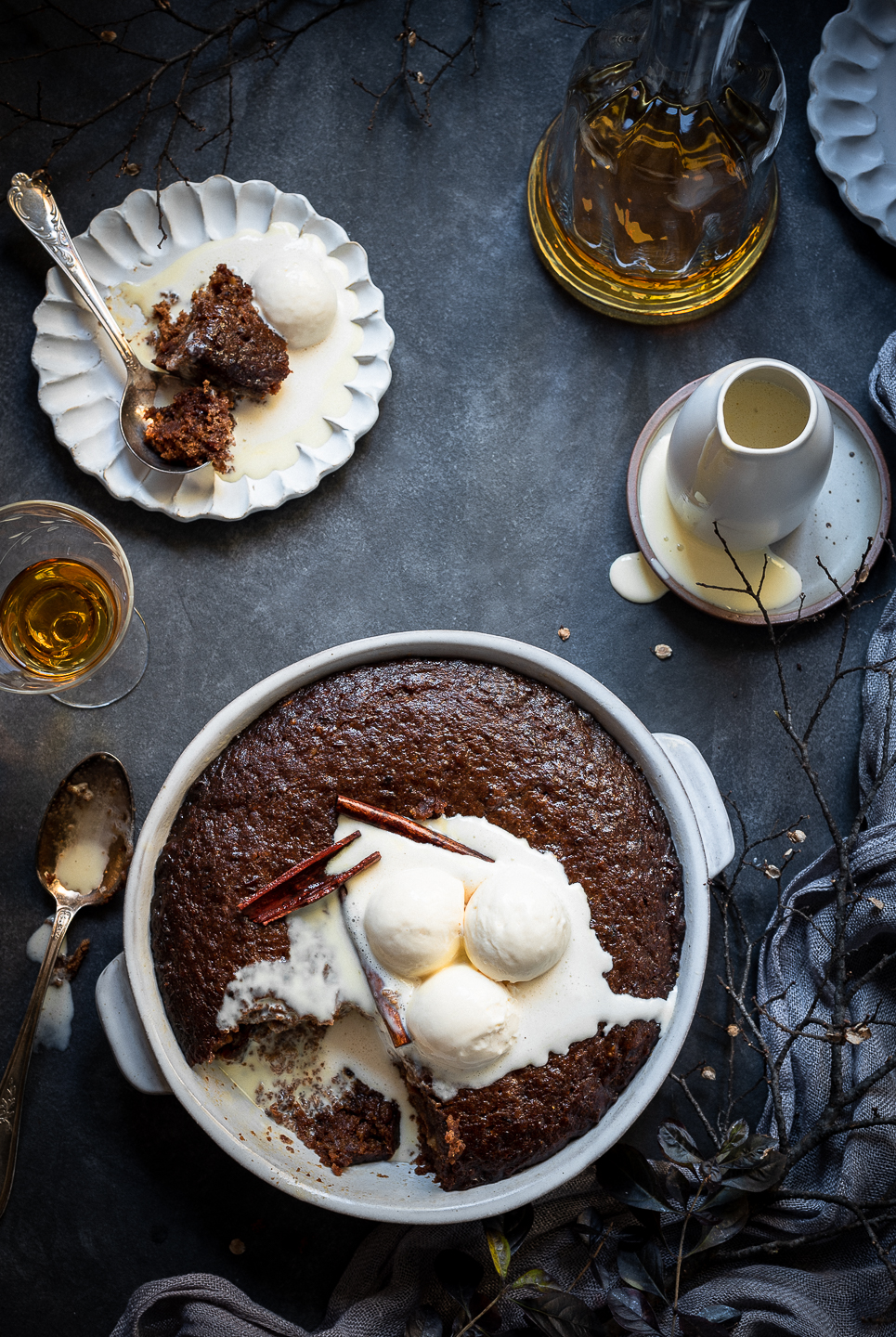 Cape Brandy Pudding or Tipsy Tart, as it's also fondly known, is as much about the dates as the distinctive brandy sauce. Without the brandy soaking sauce, it would be more of a date cake. Drenching transforms the spongy cake into a luscious pudding-like texture. When it comes to the sauce, a heavy hand can only be advantageous. If you're going to skimp on the brandy, delegate the task to a generous soul.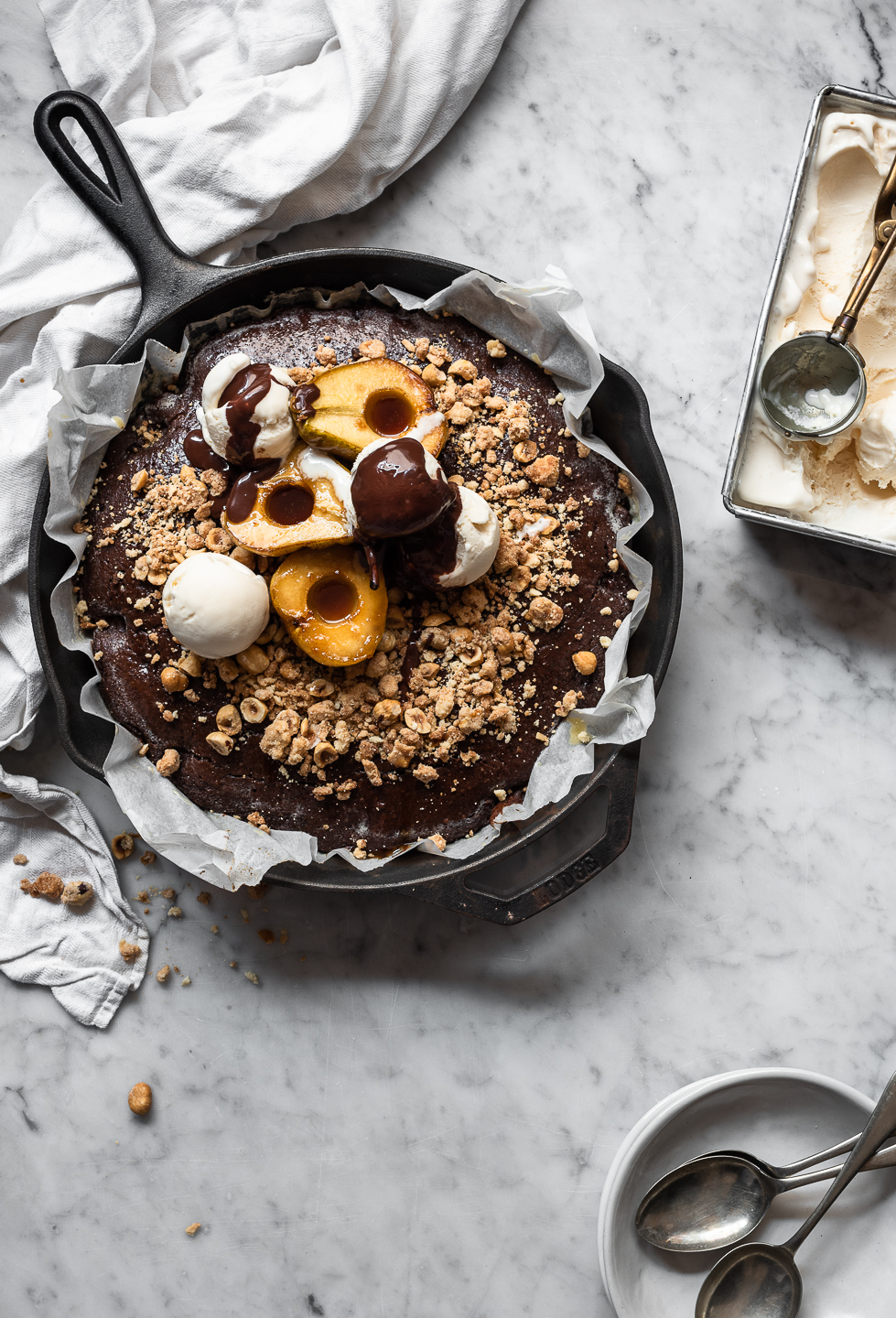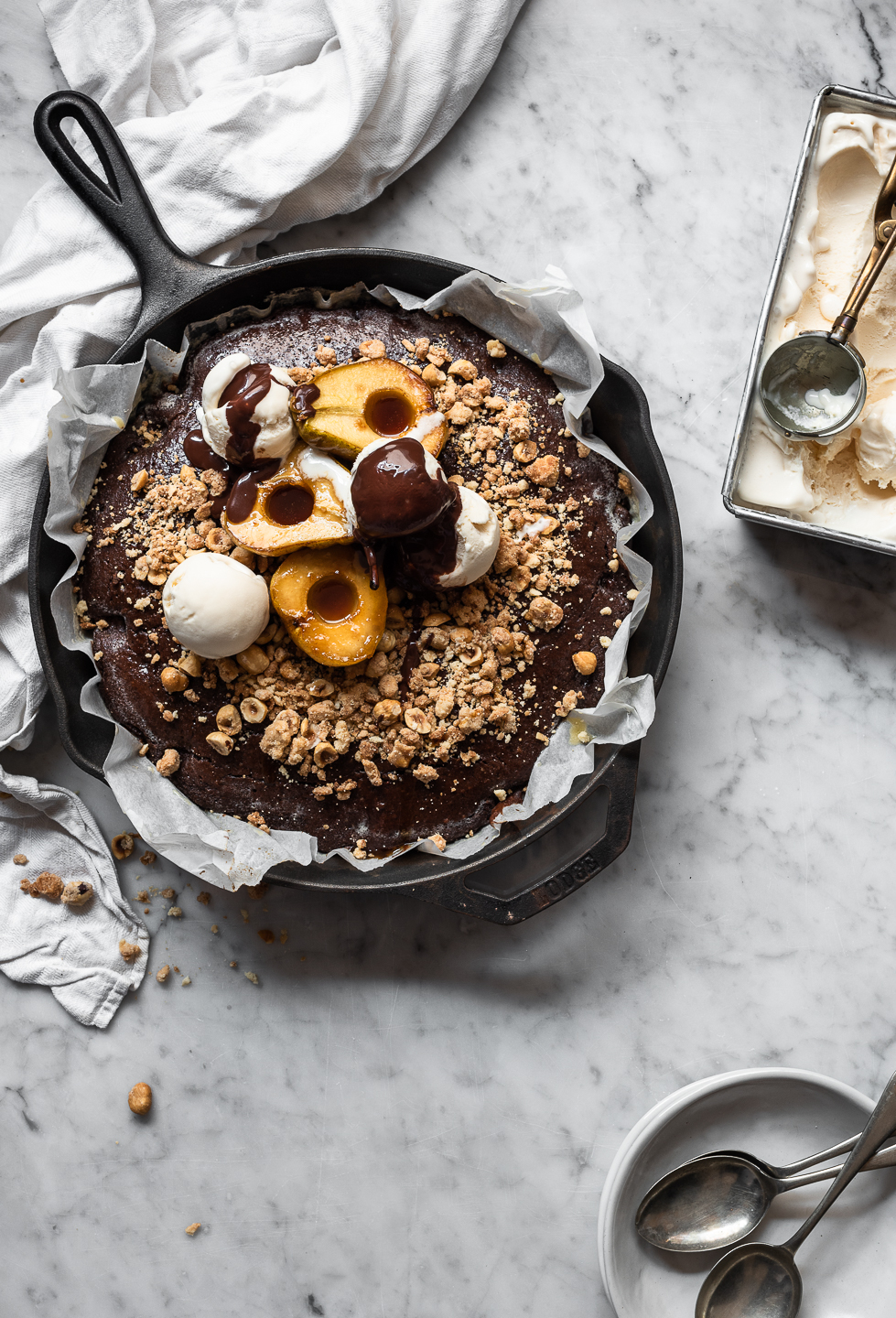 There are no secret recipes in our family. Everything that could be regarded as sacred has been poured into the Cookbook. The recipe for this corruptively decadent Chocolate and Pear Malva Pudding with hazelnut cookie crumble is one of them. It's our inescapable, sweet-toothed nemesis. It comes with a disclaimer, for obvious reasons! For those who already have a copy of Bibby's Kitchen, you'll find it in the Dessert Chapter.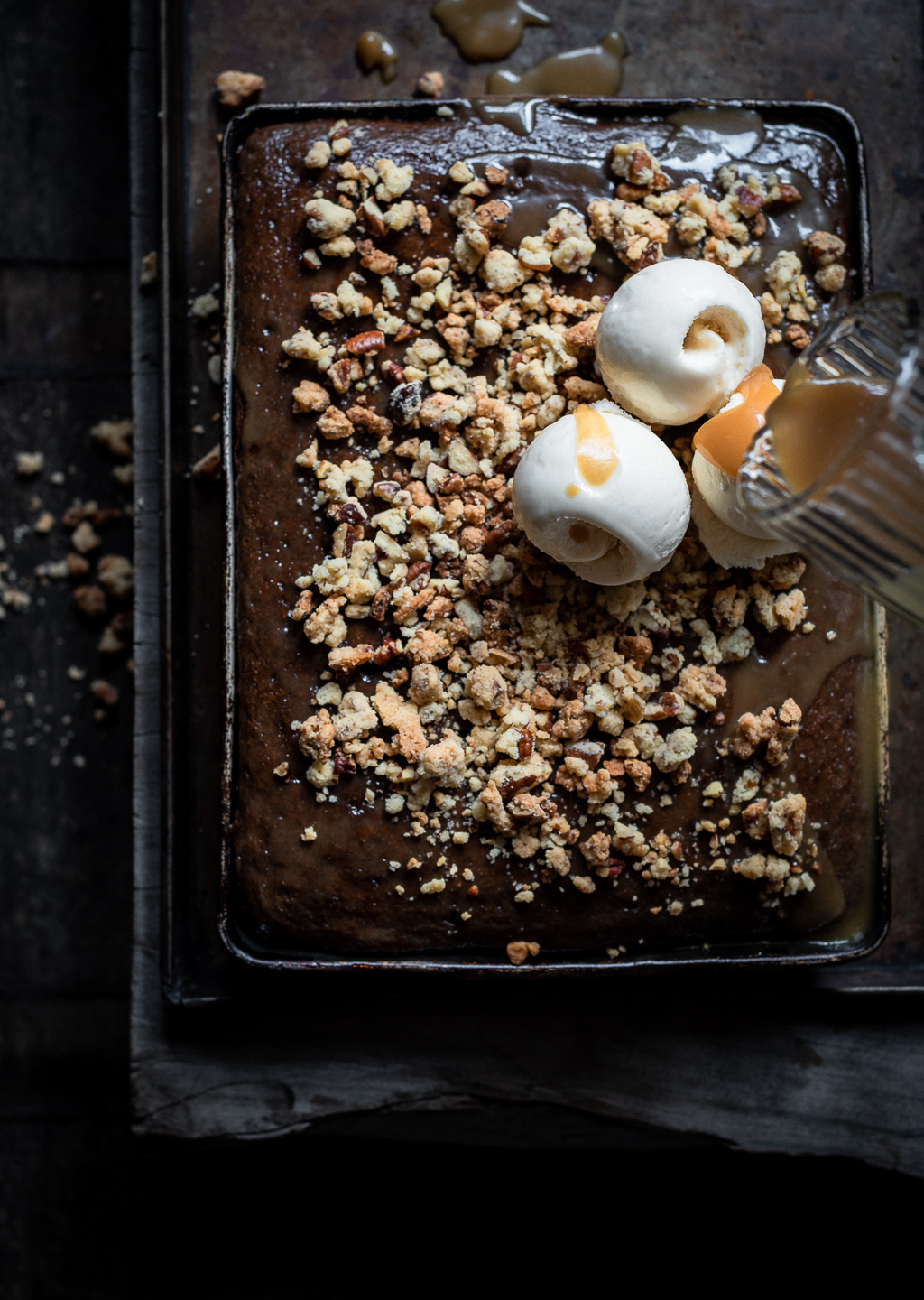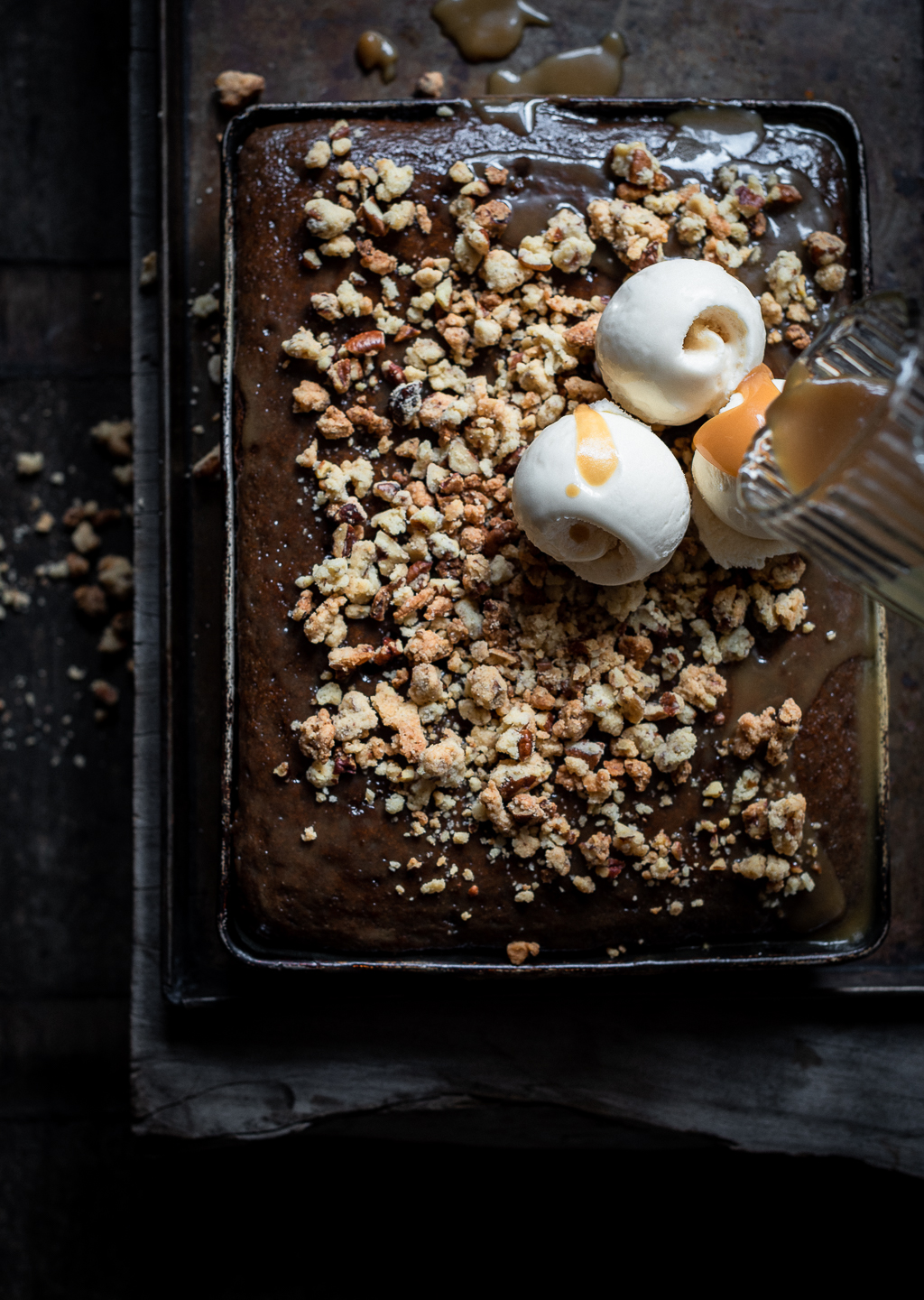 There's nothing reserved about the buttery pecan cookie crumble or toffee-drenched pudding. The only way to conclude such flamboyancy, is with proper vanilla ice cream. You'll find the recipe for this classic Sticky Toffee pud here.