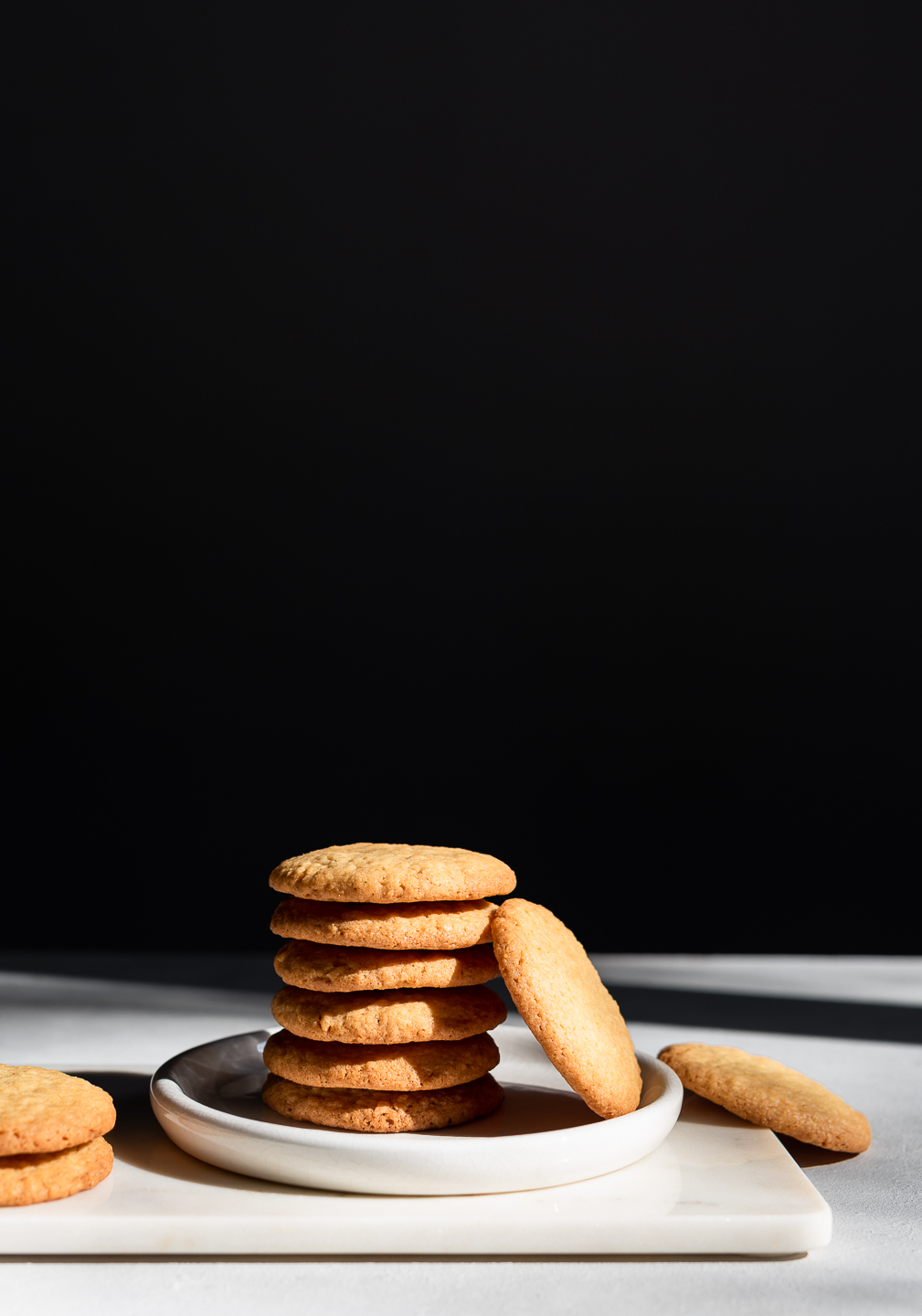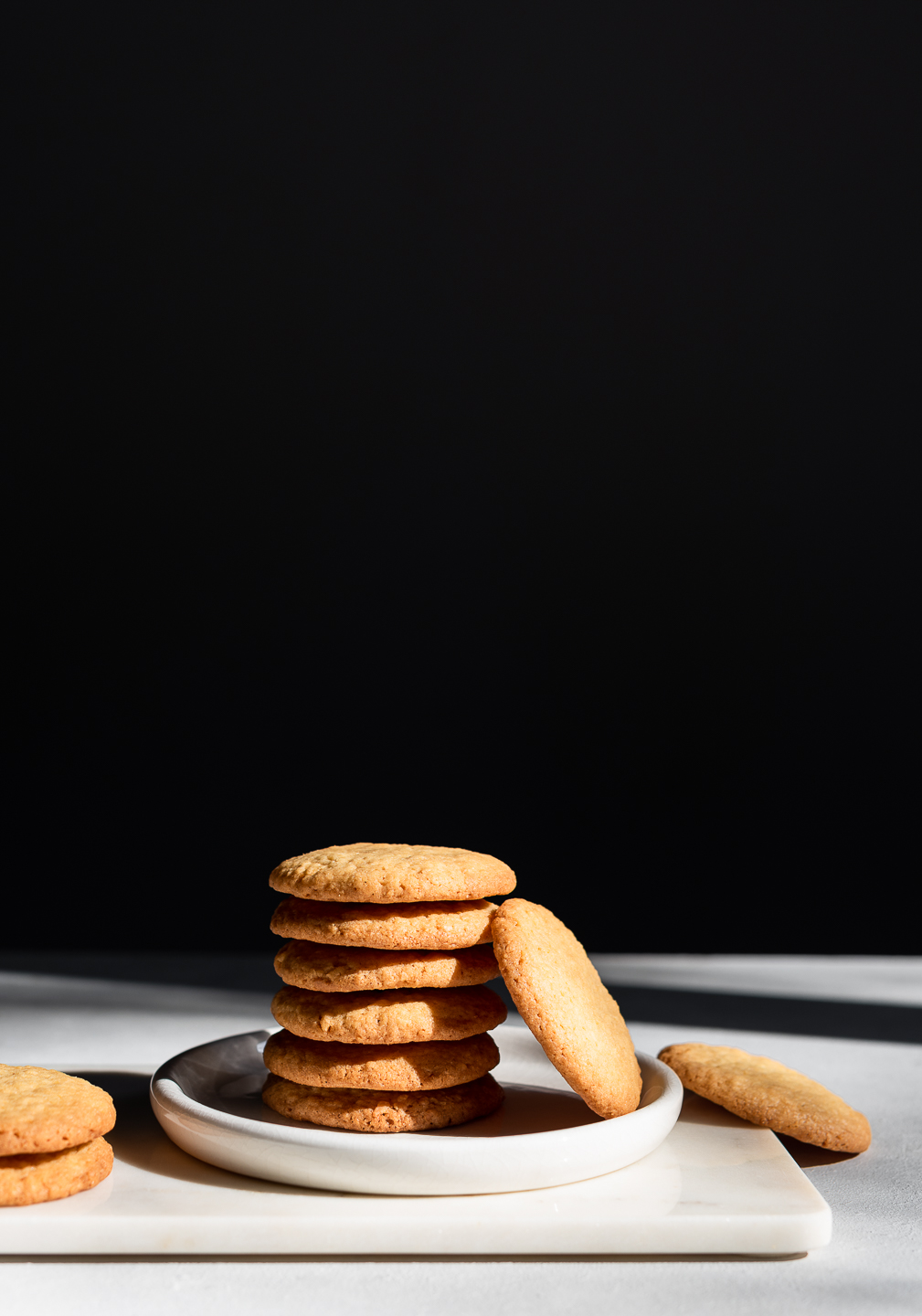 Next week I'll be sharing a rather special recipe that calls for home-baked cookies. These crisp coconut cookies will be perfect for then. In case you missed our conversation on the difference between cookies and biscuits here's a quick recap. Cookies are generally crisp and golden around the edges with a soft, chewy centre. The character of a biscuit is crisp and crunchy with a decent snap. They're amicable tea dunkers too, if you like that sort of thing. Ingredient ratios might vary, with cookies needing slightly more sugar to encourage spreading and a fudgy quality. A biscuit, on the other hand has longevity on its side and will keep twice as long as a cookie.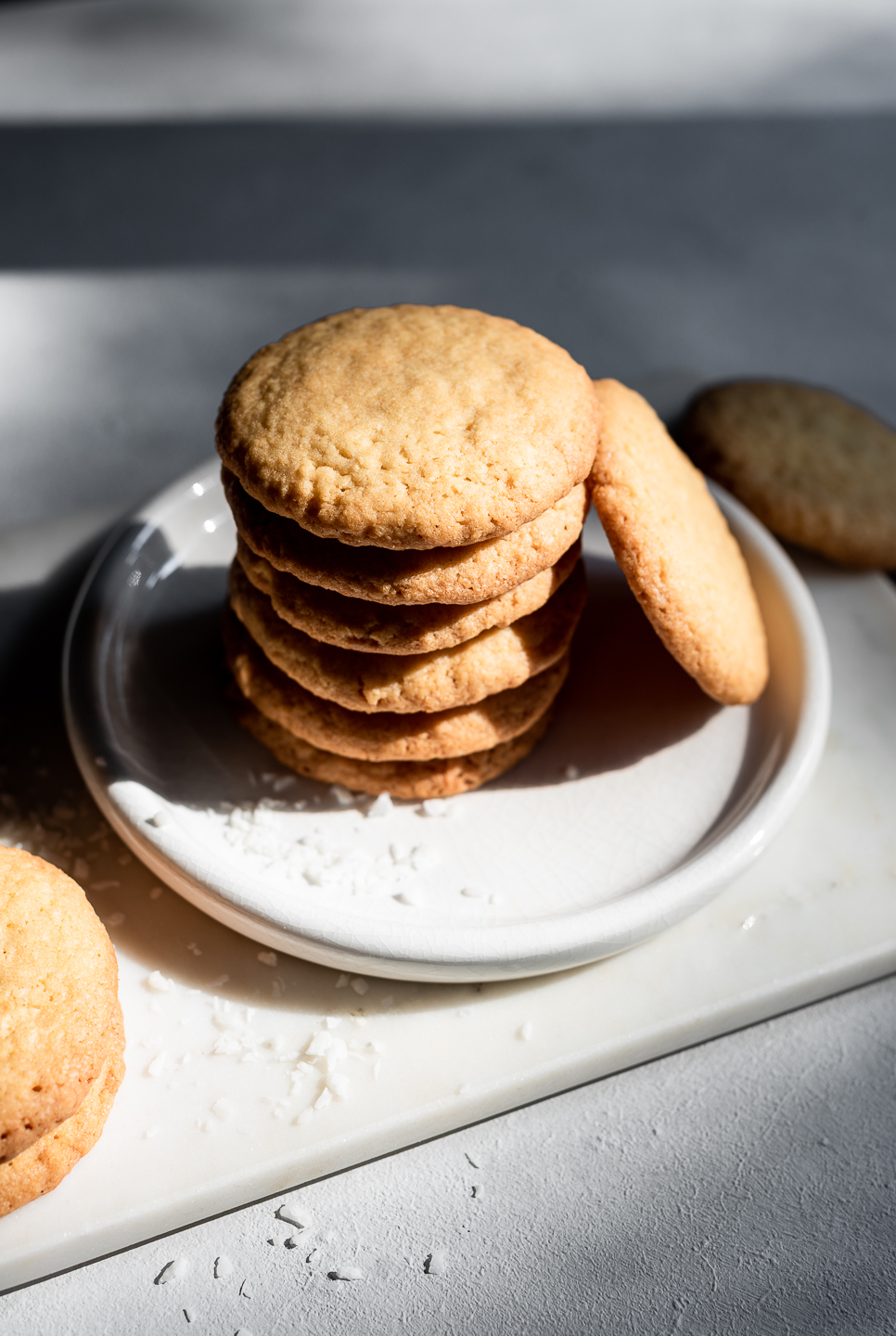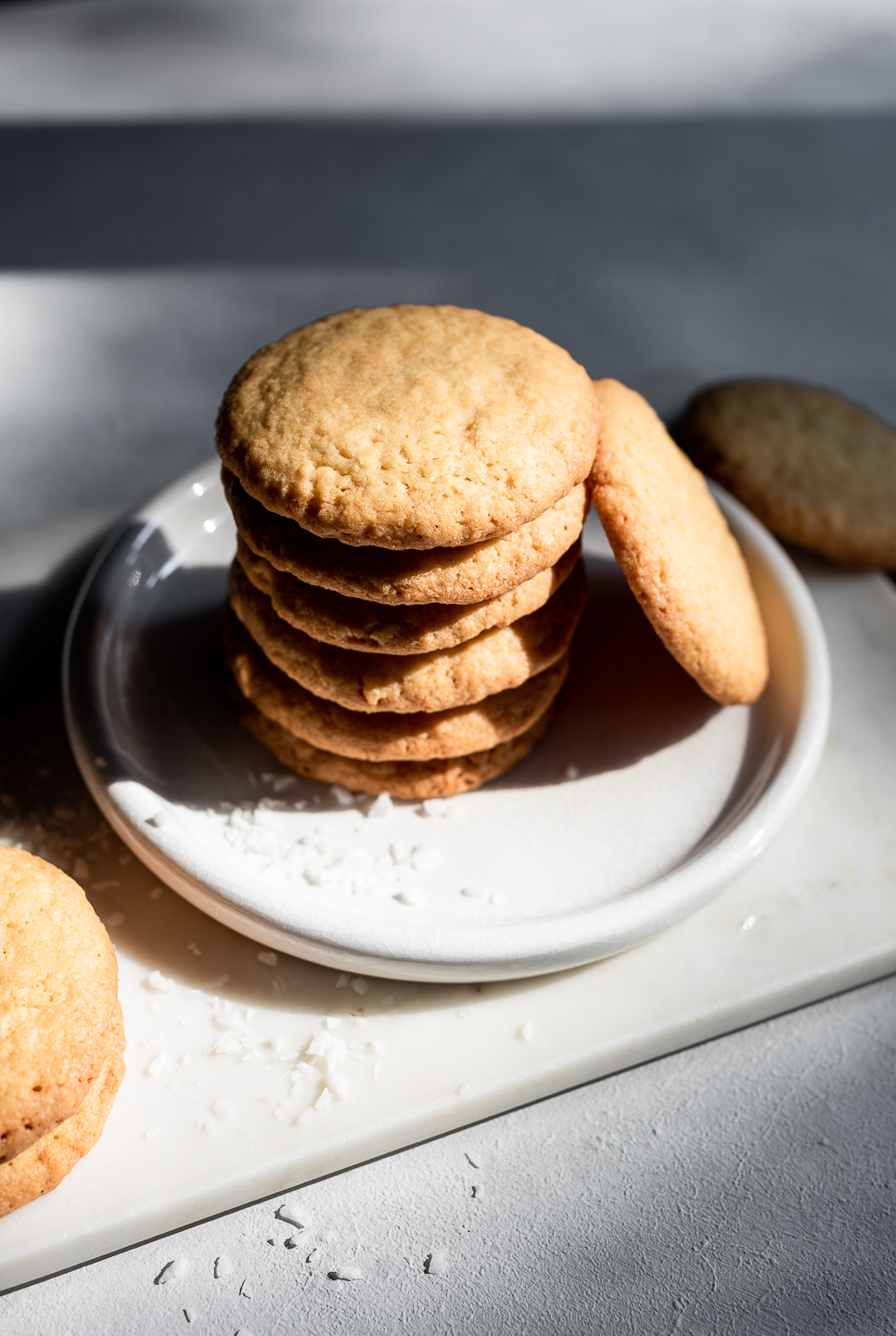 Speaking of cookies, the big cookie season is just around the corner. Each year, around November, I host my Edible Gifts and Holiday Baking cooking classes. With things being as they are, this year might be a little different though. If we don't manage to squeeze a couple of baking classes in, the recipe for these crisp coconut cookies might come in very handy. It's a lovely addition to your holiday baking collection.
Cook's note: If you prefer a softer, more chewy texture, reduce the baking time by several minutes. Because the hero ingredient is coconut, try use a medium cut quality instead of fine. It is less powdery and adds great texture and crunch to the cookie.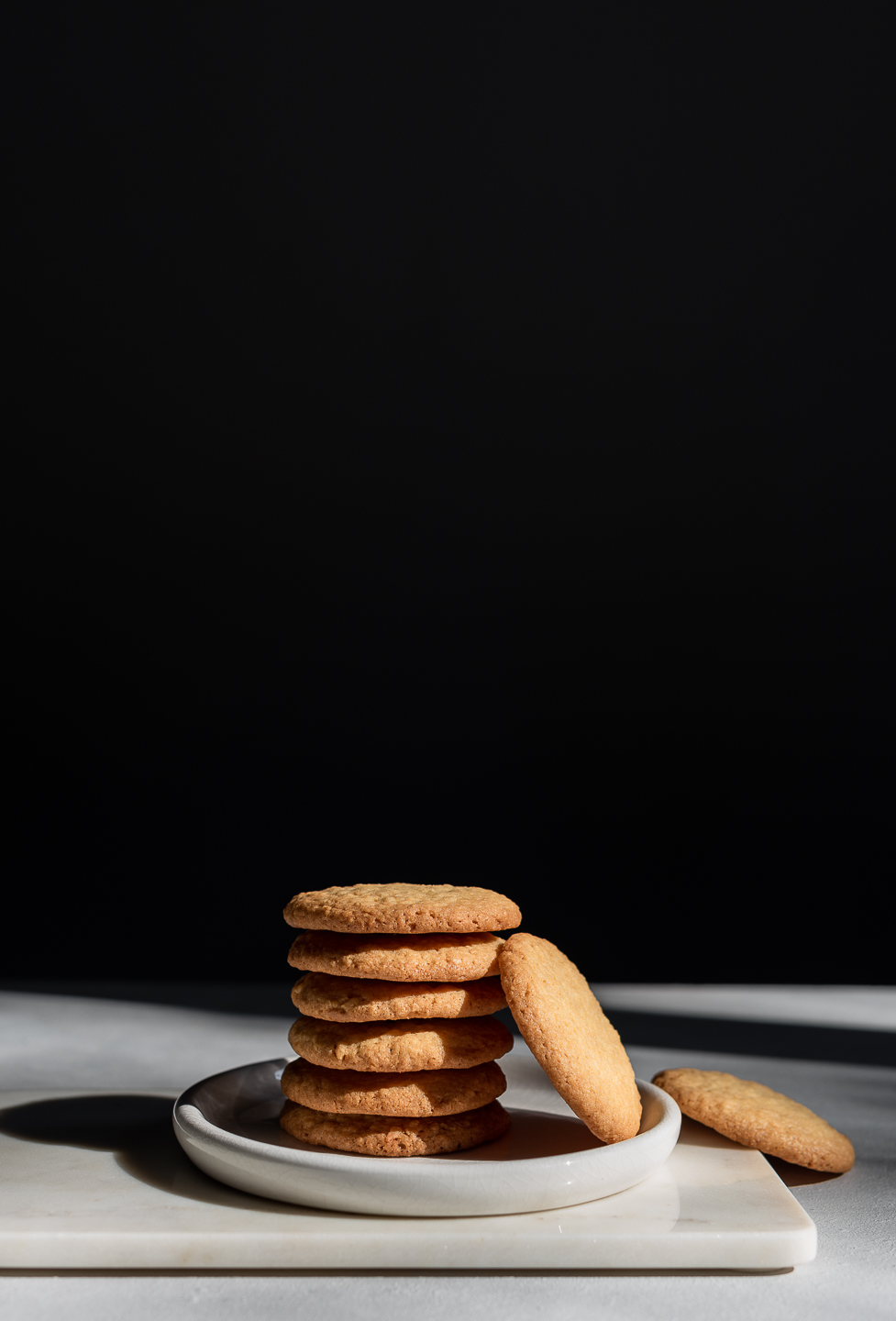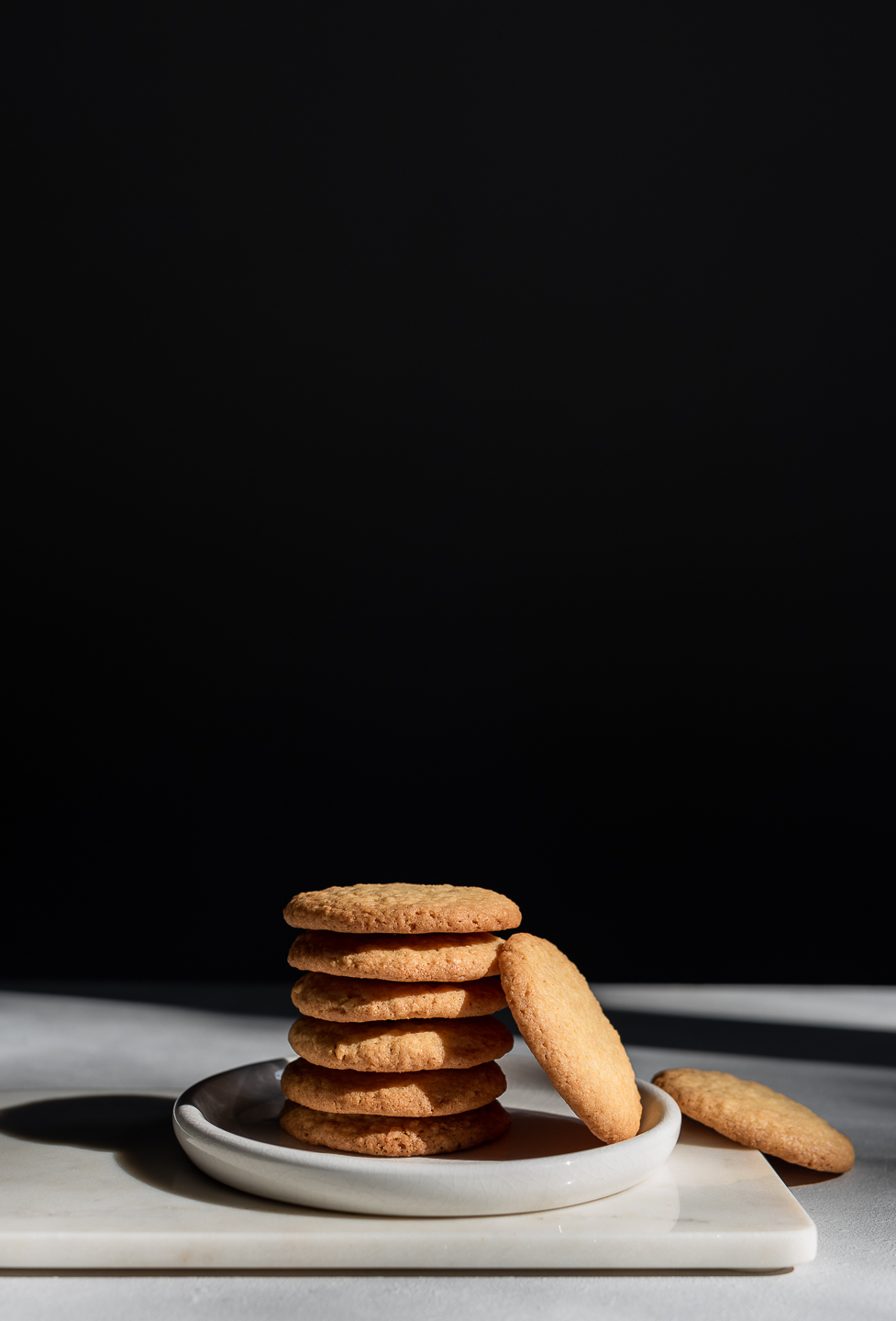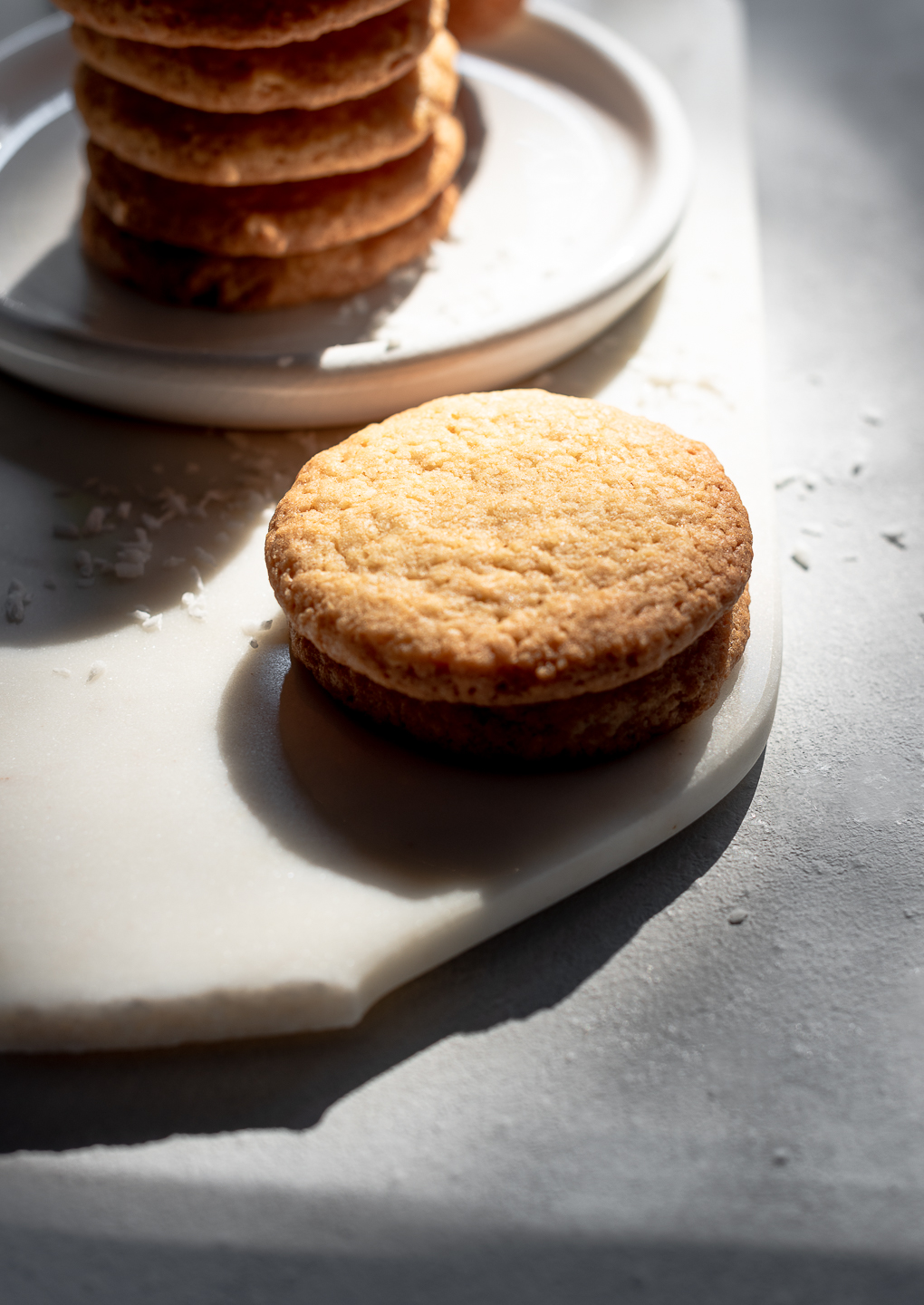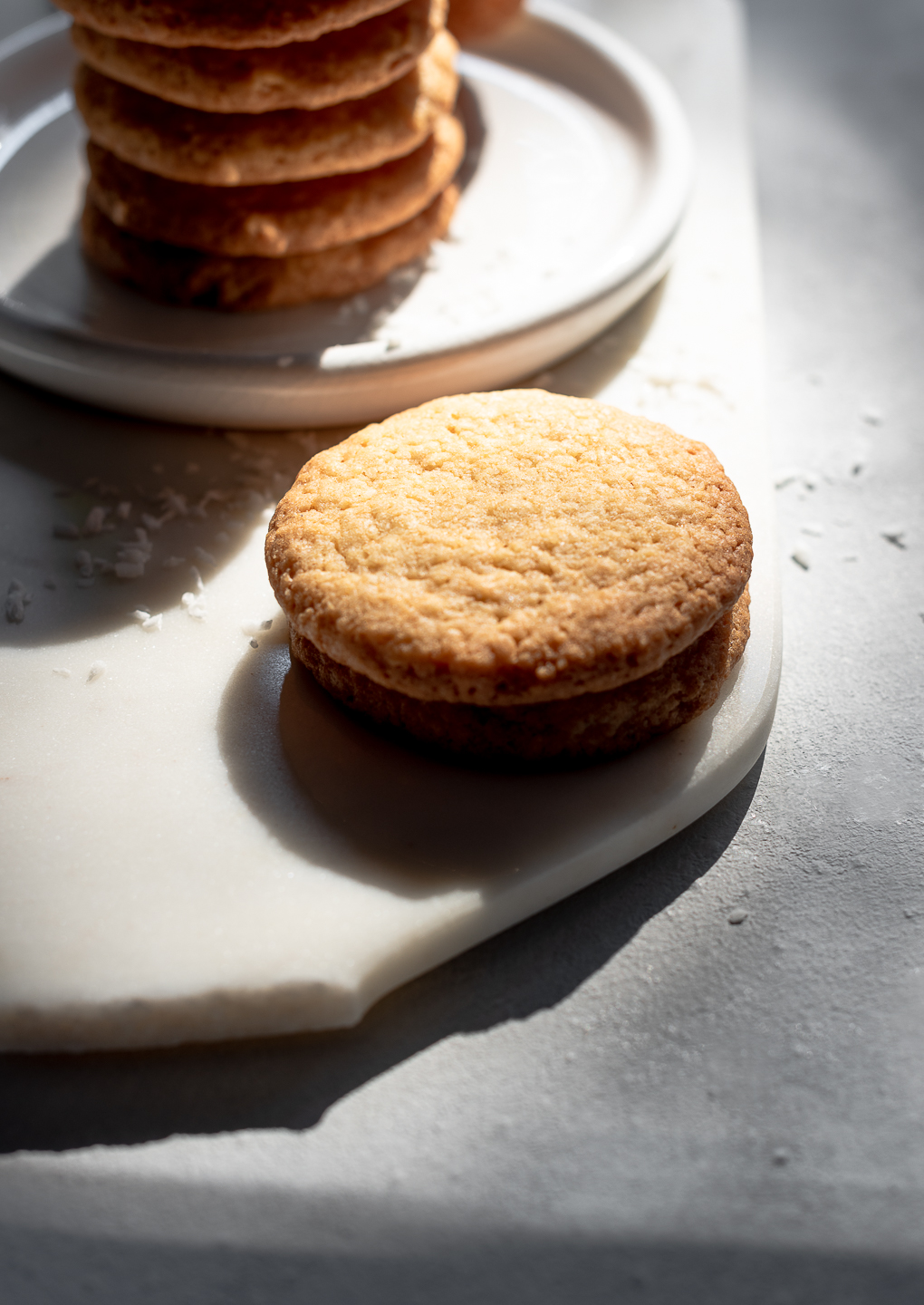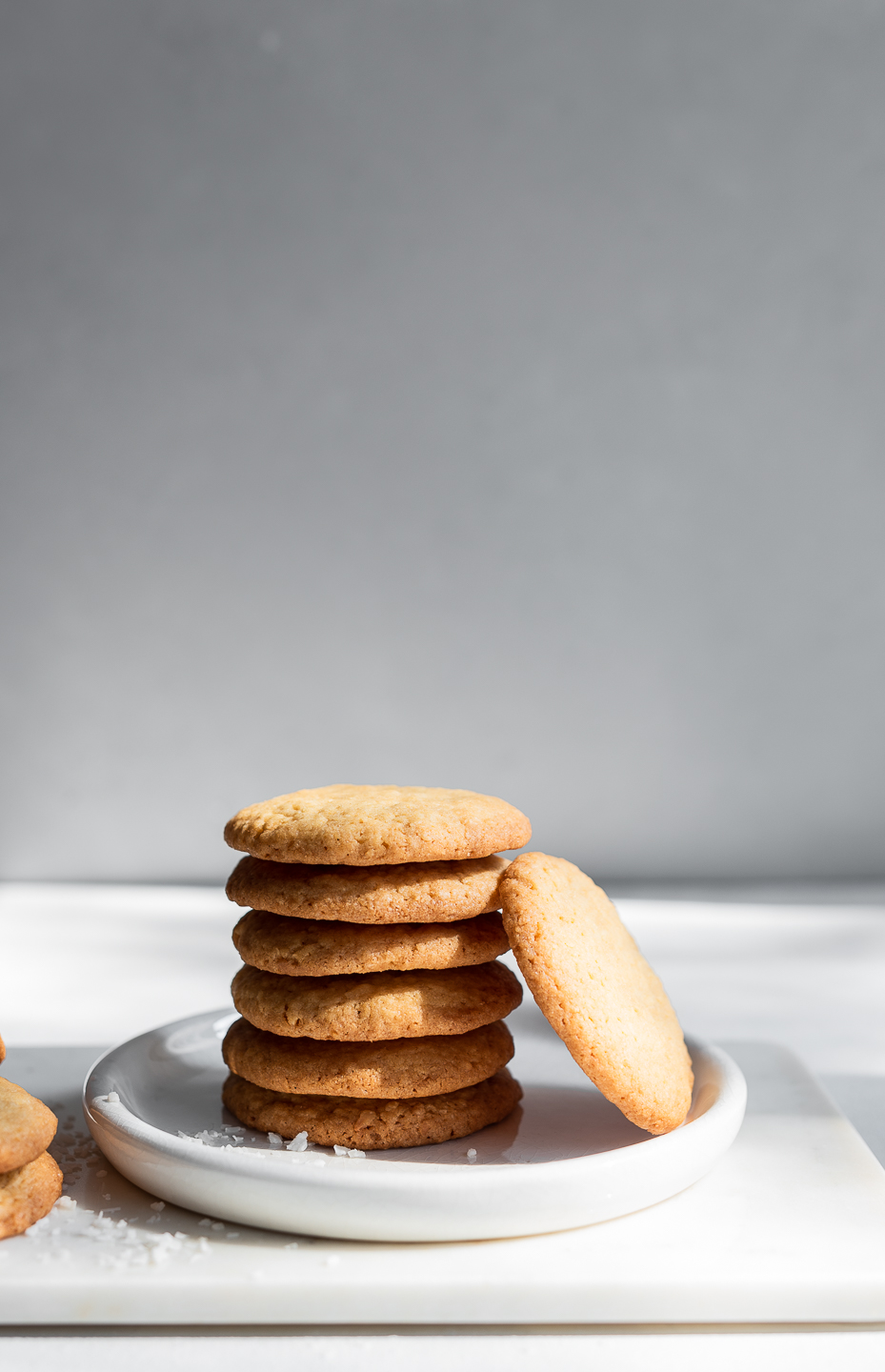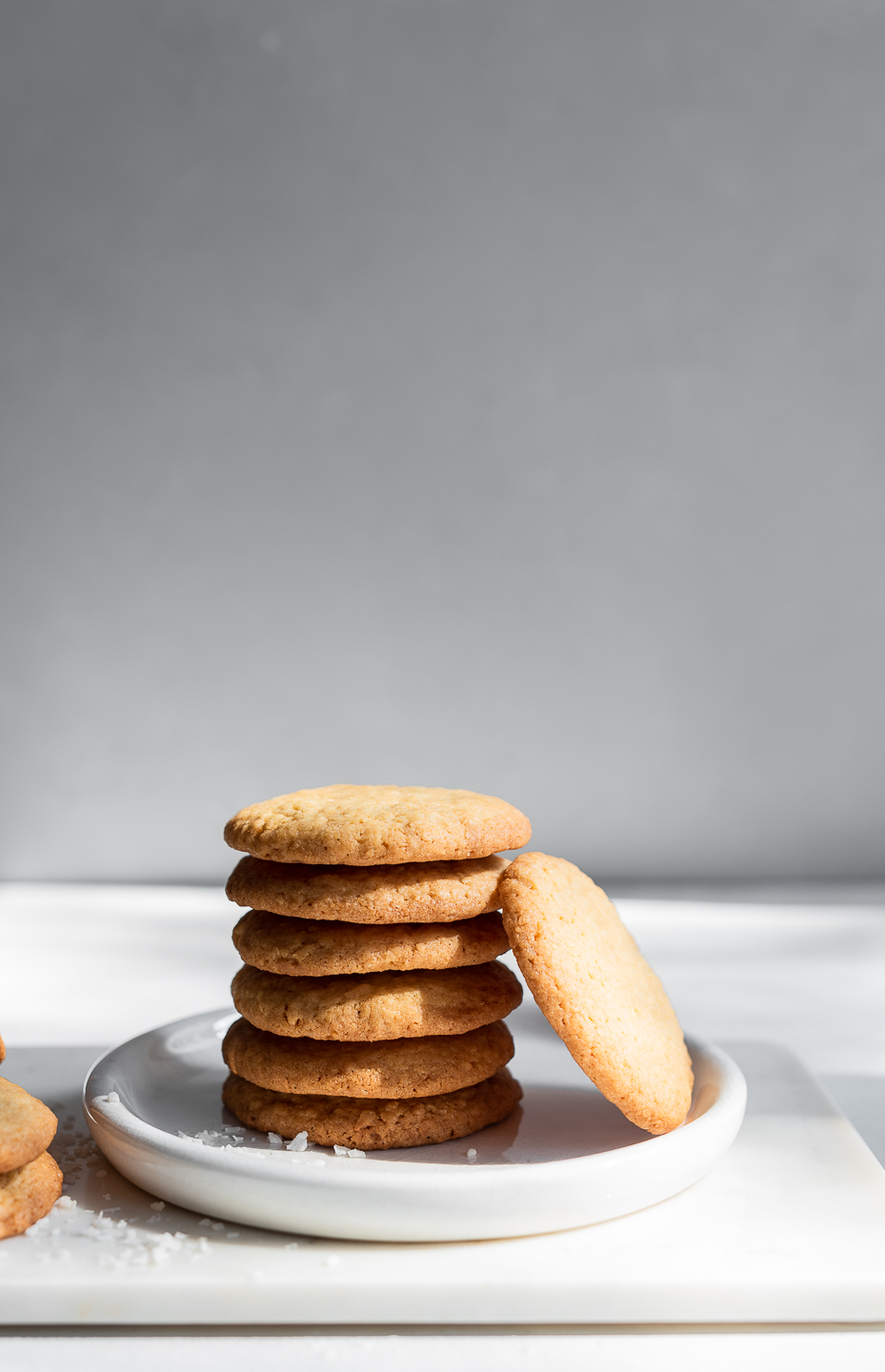 Crisp Coconut cookies
Makes 22
125g (1 stick) butter, at room temperature
110g (1/2 cup) castor sugar
50g (1/4 cup) soft brown sugar
5ml (1 teaspoon) vanilla extract
1 egg
200g (1 1/3 cup) cake wheat flour
1/2 teaspoon baking powder
a pinch fine salt
110g (1 cup) desiccated coconut
Preheat the oven to 180º C. Line and grease a baking sheet baking paper.
Place the butter, castor sugar and brown sugar in the bowl of an electric mixer. Whisk until light and creamy, 3-4 minutes. Add the vanilla and egg and whisk to incorporate.
Sift the flour, baking powder and salt together. Add the dry ingredients to the butter mixture and mix to combine. Tip in the coconut and mix on a low speed just until combined.
Roll into balls and arrange on the baking sheet allowing room for spreading. Press down gently to flatten. Bake for 15 minutes until crisp and golden. Rest on the baking sheet for several minutes, then transfer to a wire rack to cool completely. Store in an airtight container.
Here are several blog favourite cookie recipes you may like to try.
The best halva chocolate chip cookies
Neiman Marcus Peanut butter cookies
Brown butter chocolate chip cookies