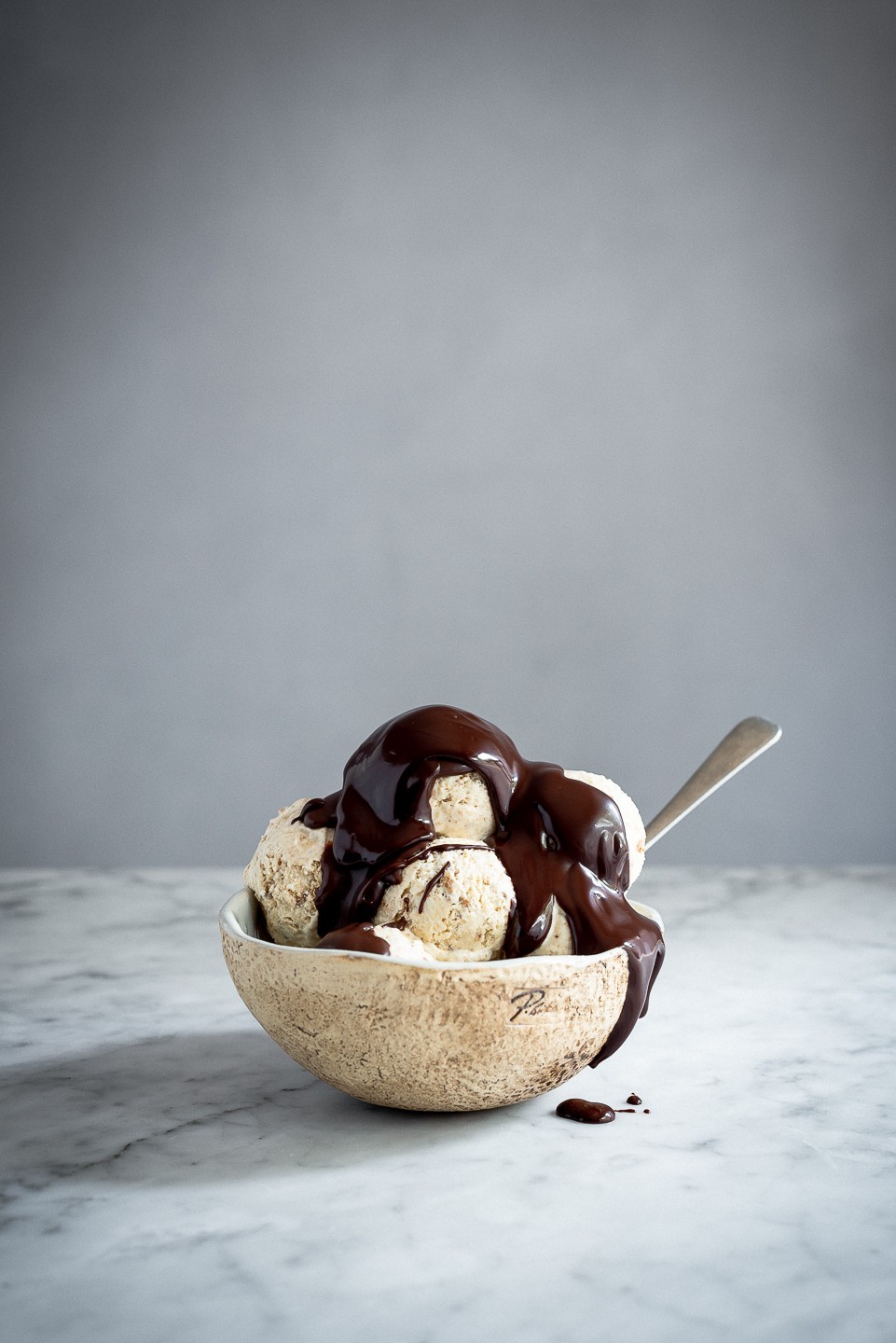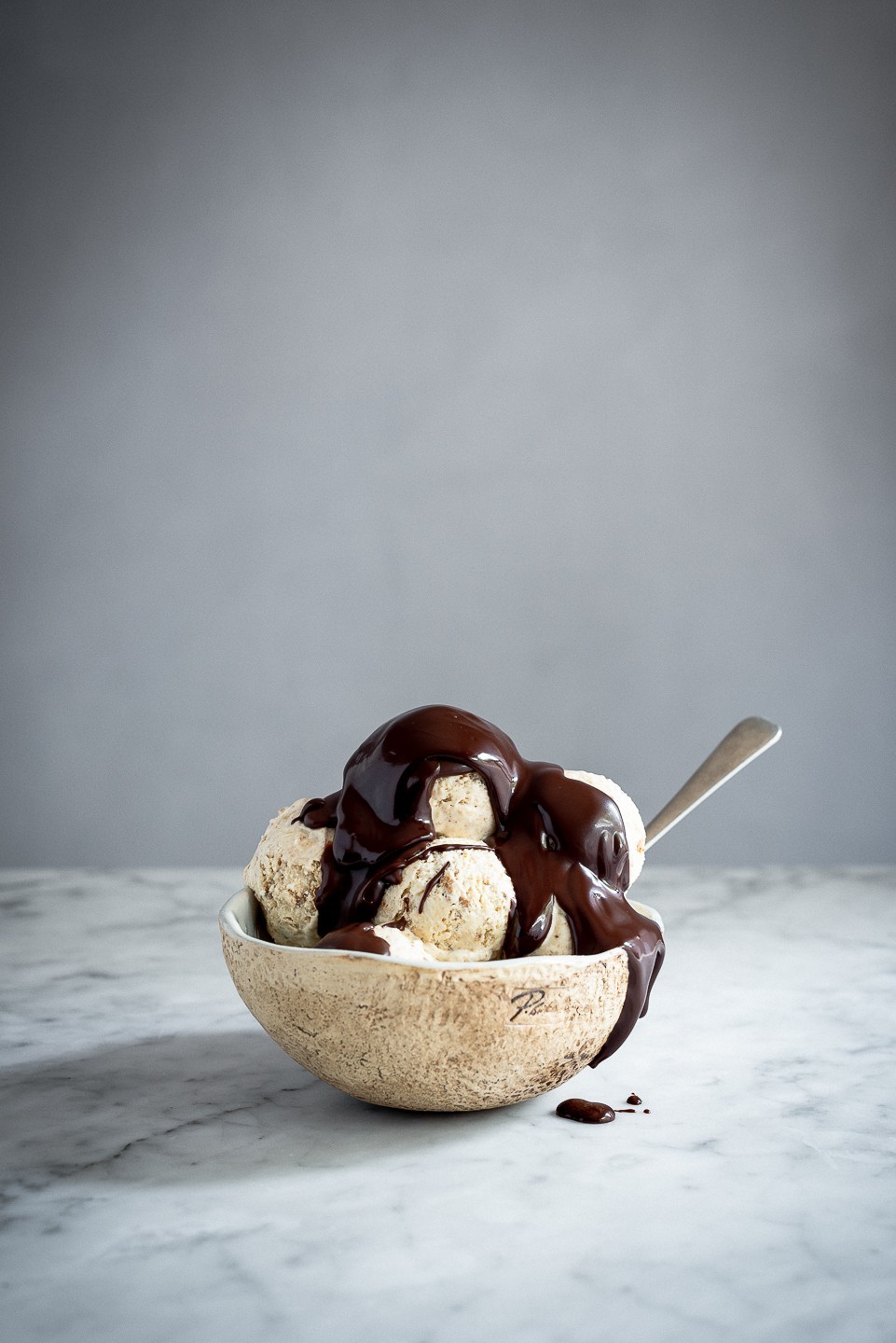 Most no-churn ice cream recipes start with condensed milk as a base. This one's no different. Giving it true South African charisma, I'm adding a shot of espresso and lightly crushed muesli rusks. It tastes similar to sweet Thai coffee but with chewy bits of baked buttermilk crumbs.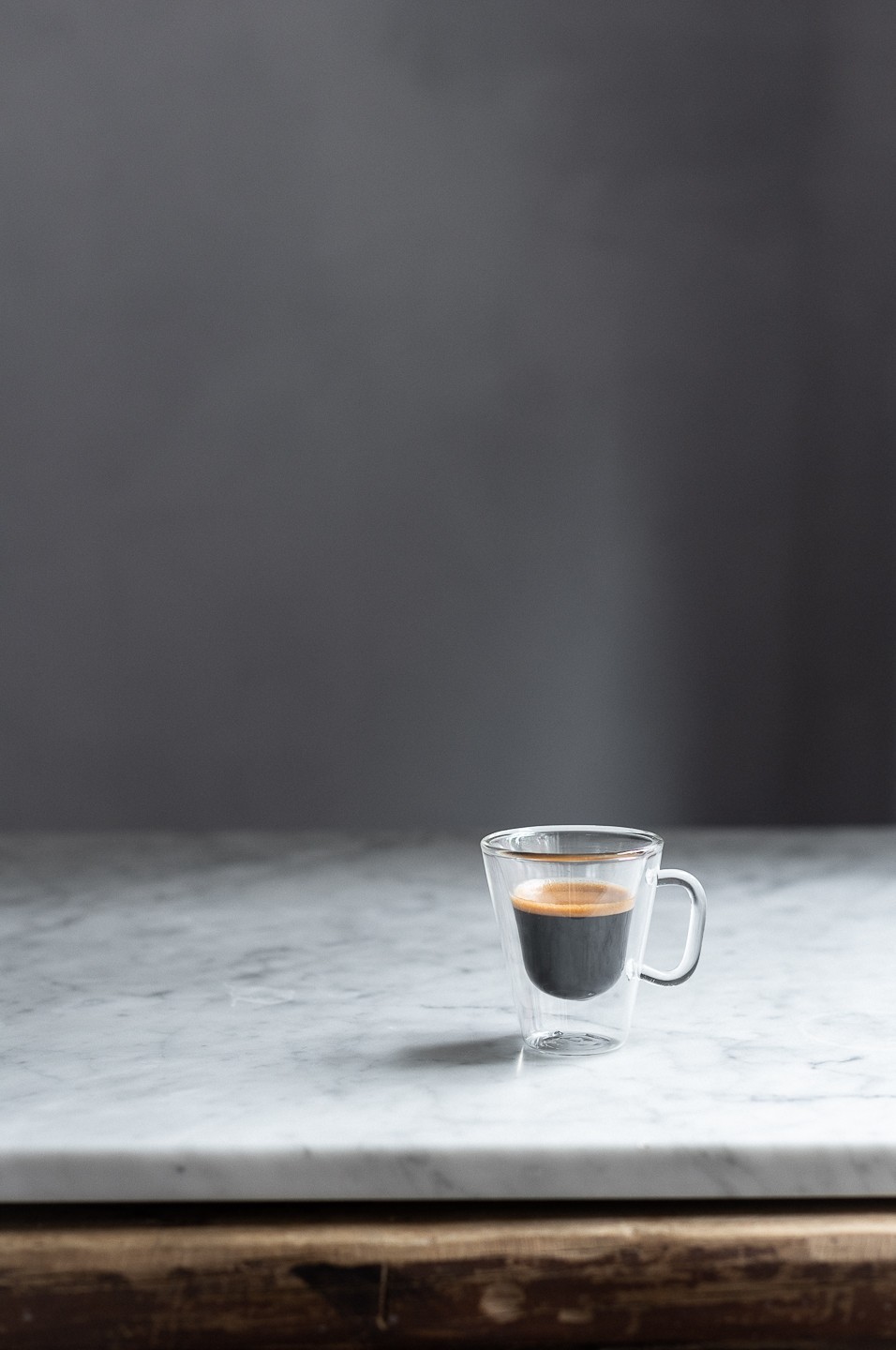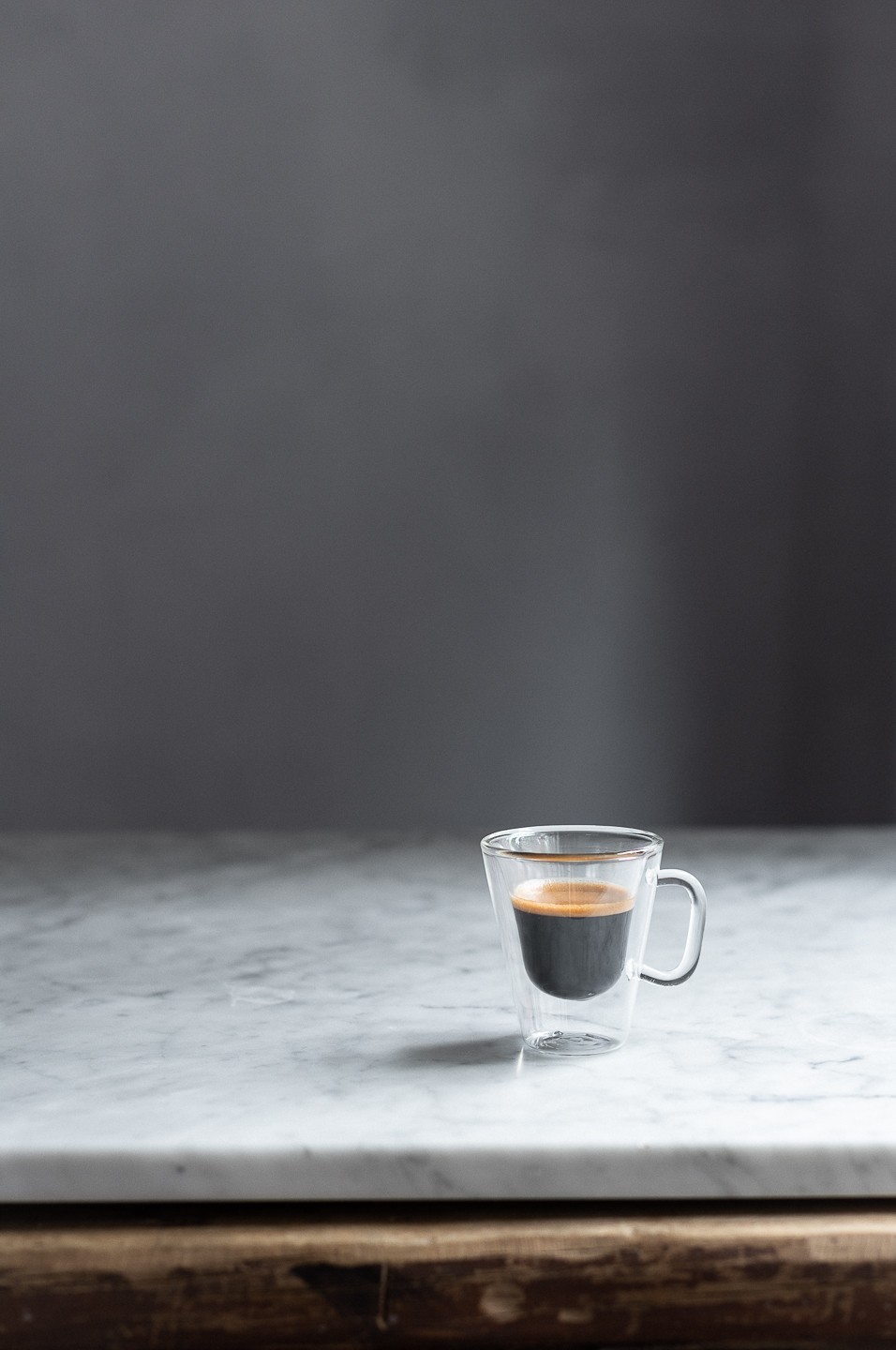 The recipe applaudes simpliification by short-cutting traditional custard making and churning. When ingredient lists are short, the integrity of each is what counts. Here, I'd recommend freshly pressed espresso and a batch of homemade, buttermilk rusks. For those unfamiliar with rusks, think of them as the equivalent to Italian biscotti, only chunkier and eaten as a prelude to breakfast. This of course opens the way to adding your favorite cookie in place of rusks. For all the local ice cream eaters, you probably already have a tin filled with rusks. If not, grab a bag at the store, but make sure it's got some nuts and seeds in the mix. If you're after a pure coffee flavour with a buttery-rich finish, omit the rusk crumbs and mix in a second shot of coffee. It's worth mentioning that the texture of this ice cream is rather unusual. By adding the crumbs, it turns almost fudgy. I like it best once it's softened slightly and doused in warm chocolate sauce. Do make the sauce with a dark chocolate, at least 70% if not 80%. It also makes a very good affogato.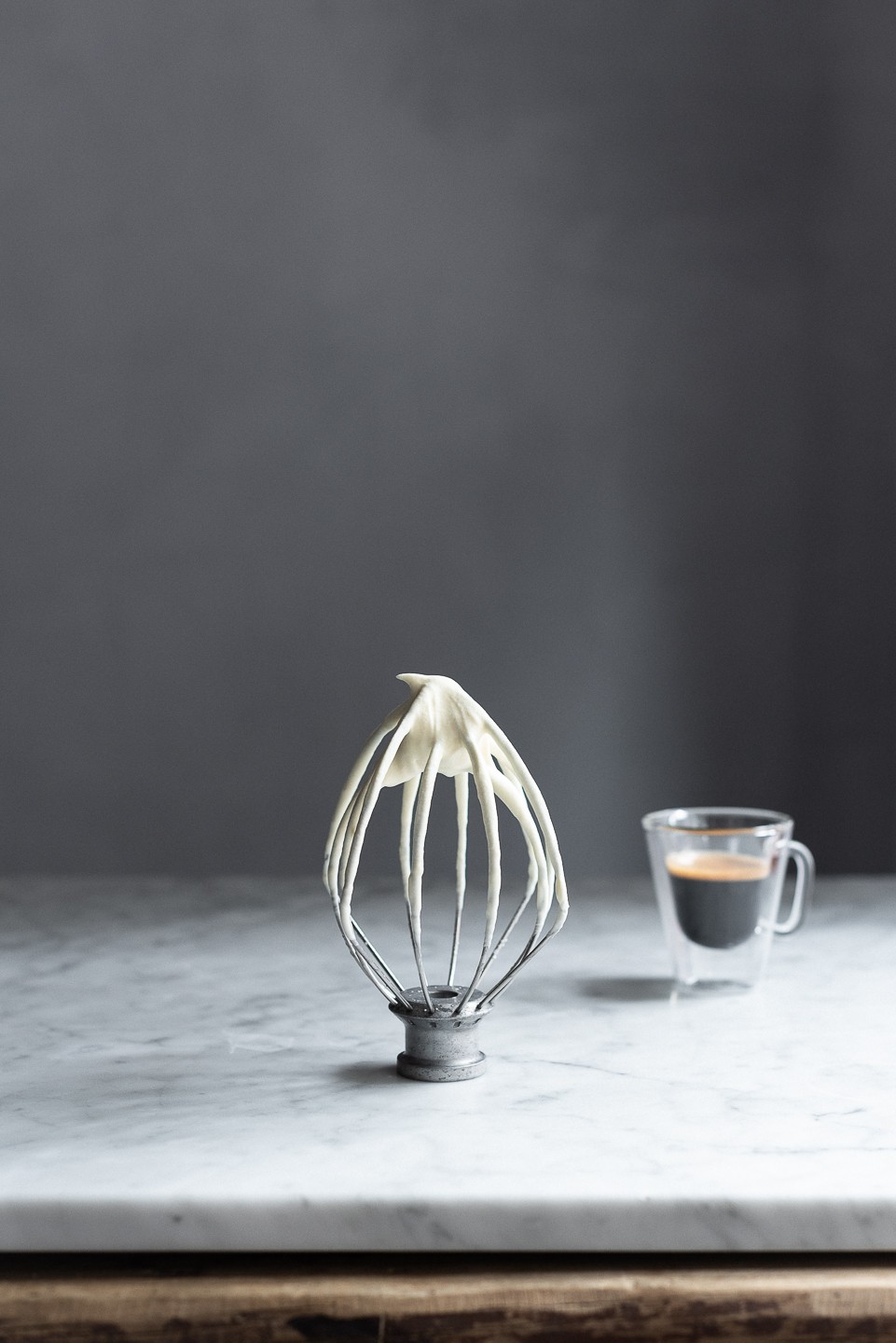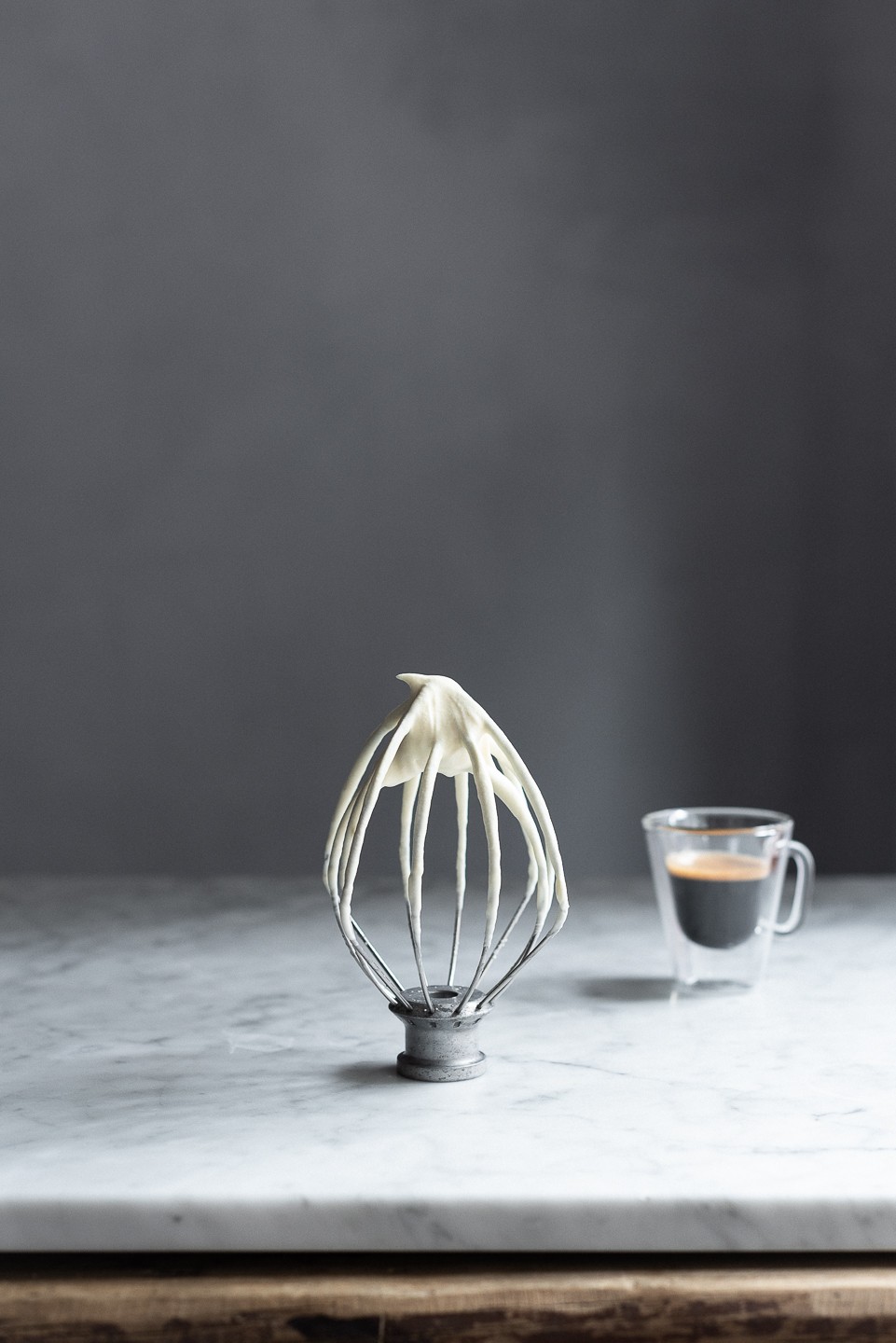 Condensed milk replaces the need for sugar and stands in the gap for egg custard. From years of making no churn ice creams, I've learnt that the key to getting that cream billowing and spoofed, the condensed milk needs to be chilled before whipping. For ease, I leave the frozen ice cream on the counter for about 5-8 minutes before rolling up scoops. I'm including a recipe for a quick chocolate sauce, too. Not that it needs embellishing, but having come this far, excessivenss doesn't seem unreasonable.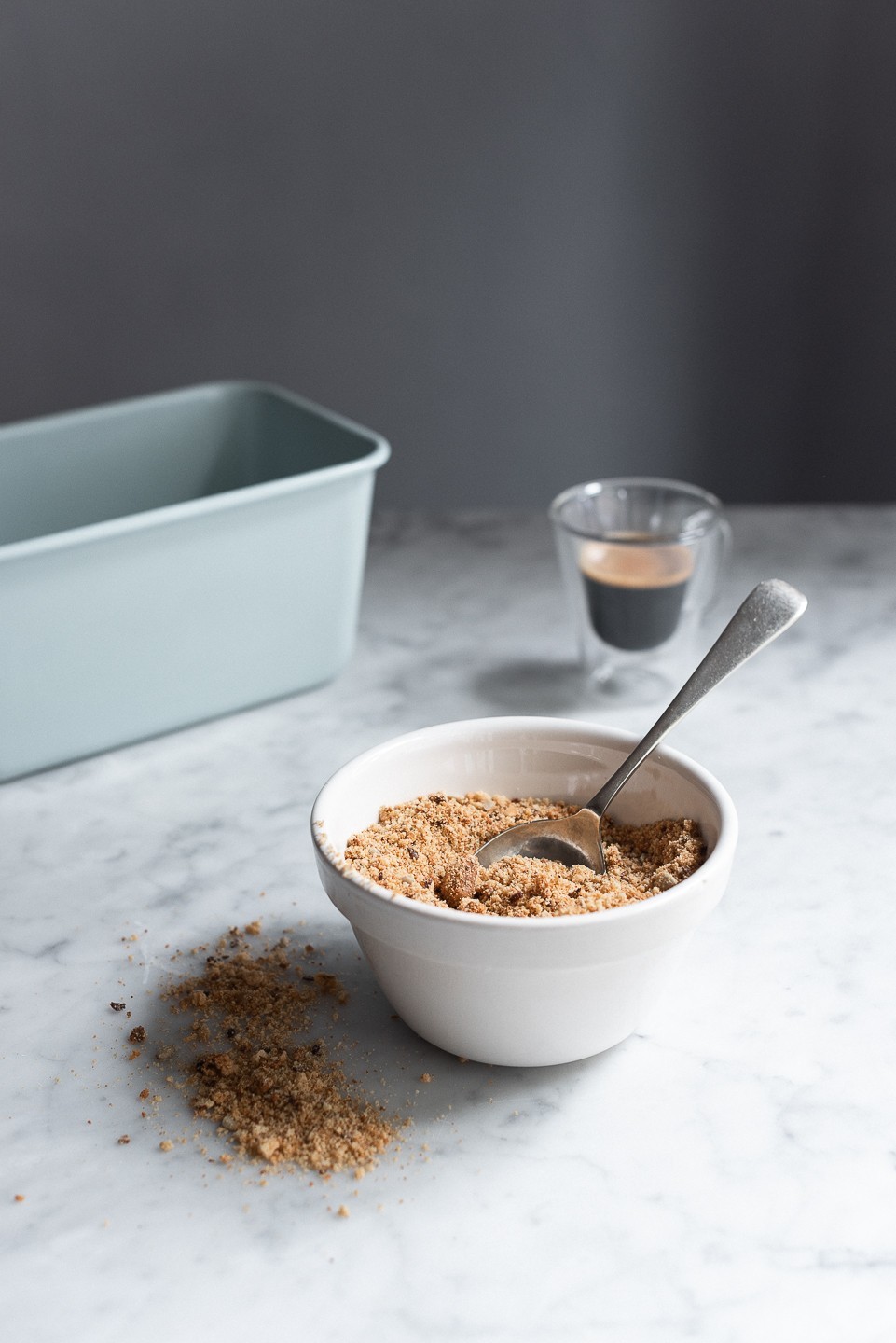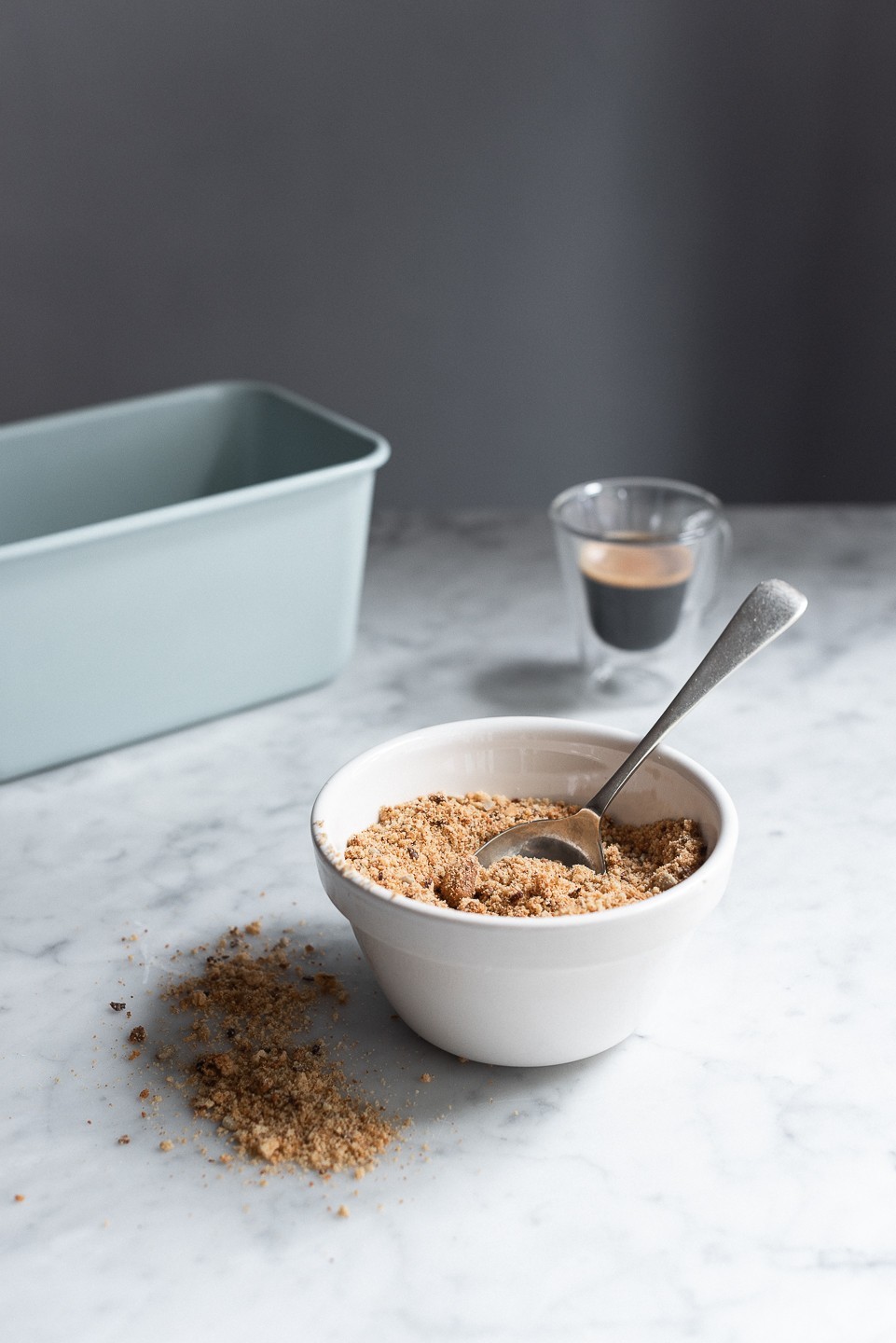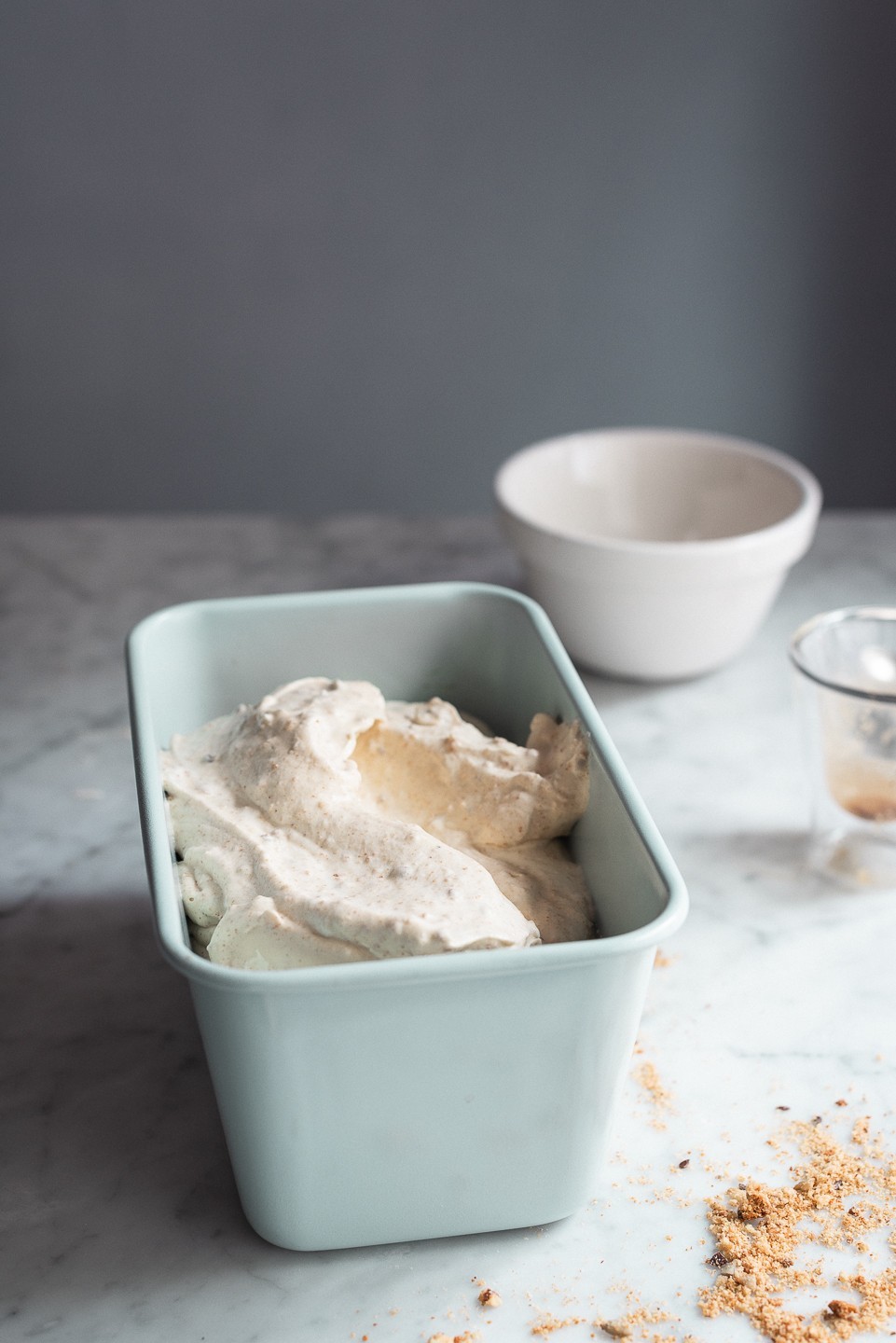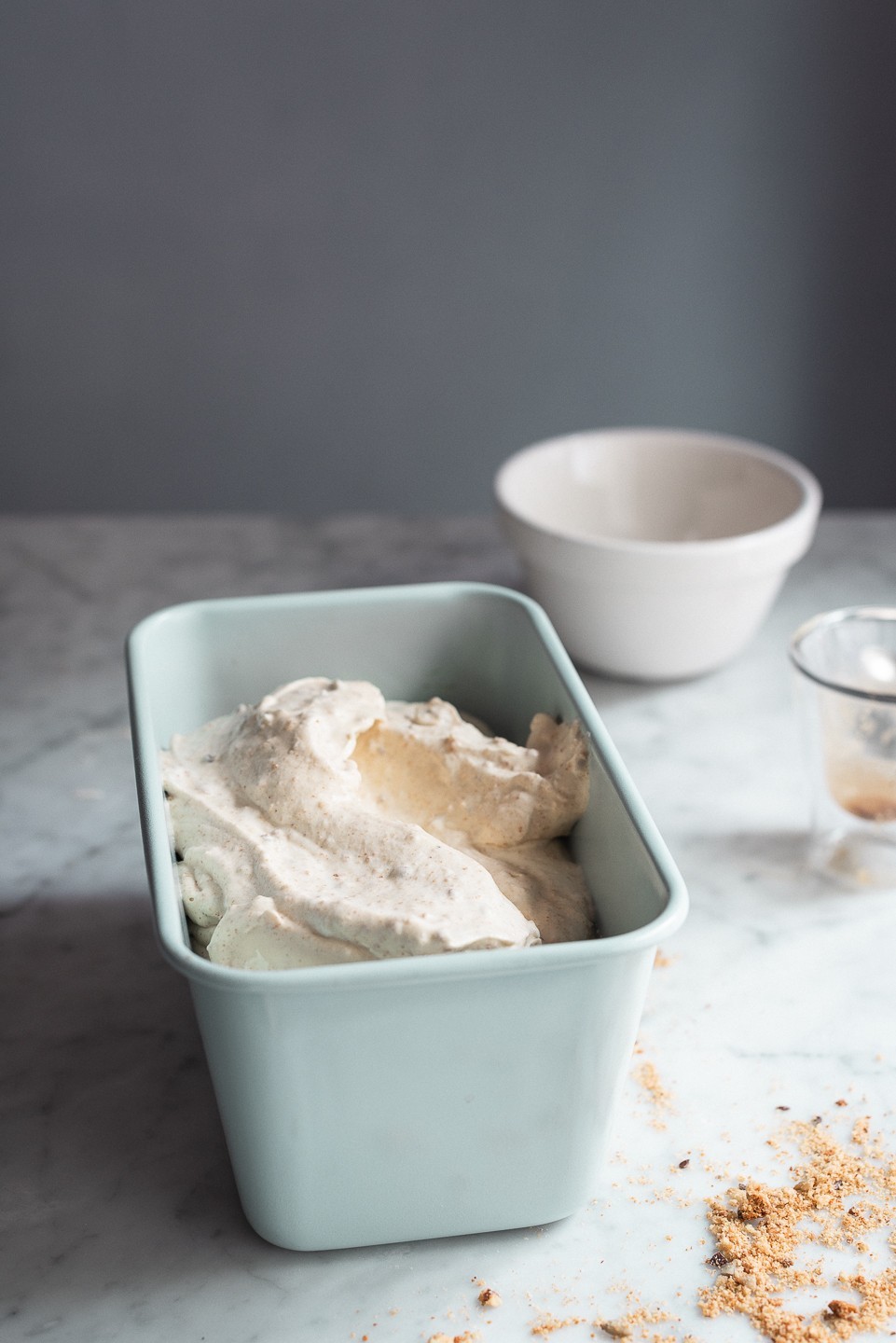 Condensed milk coffee ice cream
Serves 8-10
385g tin condensed milk, chilled

650ml whipping cream

5ml (1 teaspoon) vanilla paste or extract

5-6 buttermilk muesli rusks, roughly crushed

 or 150g shortbread cookies

1 shot intense espresso (Nespresso's purple pod), slightly cooled 
Place the condensed milk, cream and vanilla in a mixing bowl. Start by whisking slowly until the cream and condensed milk are combined, then increase the speed and whisk until fluffy and light.

 

Fold through the rusk crumbs, followed by the cooled coffee. Scrape into a loaf tin, cover with foil and freeze overnight.

 
Side note: To make a quick chocolate sauce, melt together 100g 70% dark chocolate, 1/3 cup full cream milk and 1 tablespoon honey. Whisk until smooth.
You can never have too many ice cream recipes, right? Here are some of my favourites:
Amarena cherry ice cream with toasted almonds
Peppermint crisp ice cream pudding-cake
Black sesame and liquorice ice cream
Gin and strawberry swirl ice cream