Black sesame and liquorice ice cream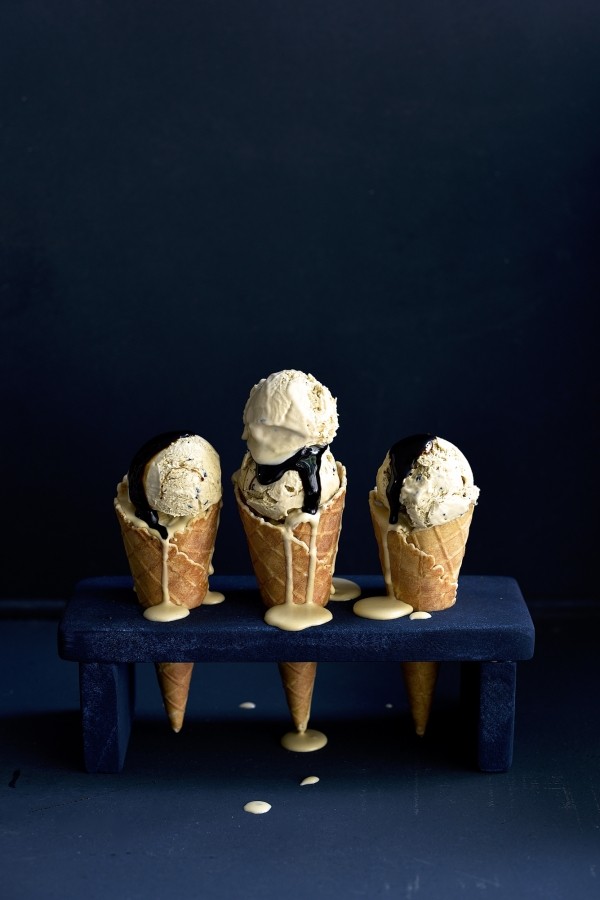 My pantry cupboard is home to some weird and wonderful ingredients. Lining the shelves are names that I struggle to pronounce, many of which I bought just because of their strangeness. Others are gifts from afar – my favourite kind – given to me by like-minded food friends who know the thrill of exotic. The remainder fall into the – stay there until you expire date 'cause I have absolutely no idea what to do with you – category. Fortunately, a jar of liquorice syrup dodged the latter and became the kingpin in this black sesame seed and liquorice ice cream.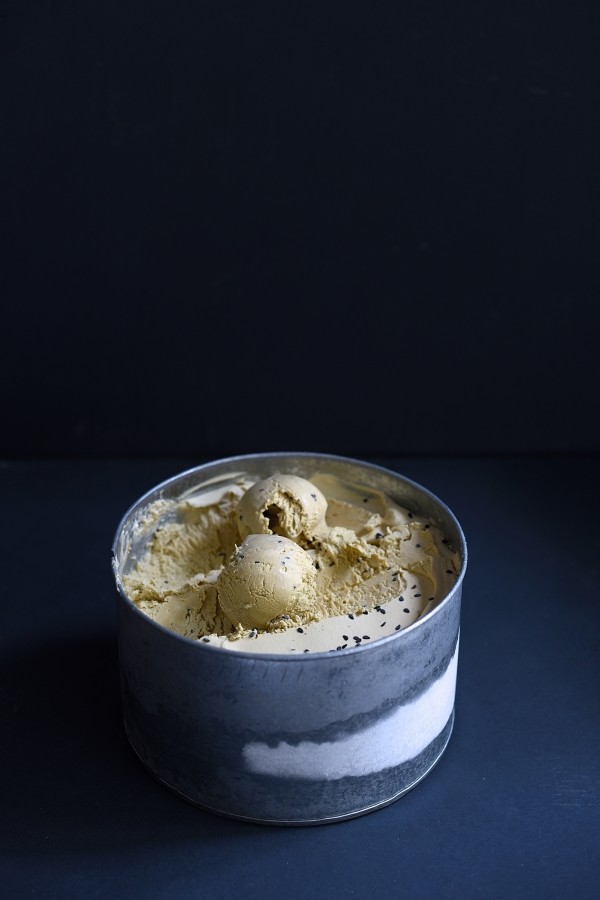 I first made this ice cream two years ago and yes, it's taken me all this time to finally post the recipe. Not because it's difficult. Quite the contrary. How can a no-churn ice cream be anything but simple? Somehow there just arent' enough hours in a day or weeks in a year to share all that I'd like.
As we head into the cooler months, you'd probably expect soup posts to be popping up in your mail box. Not so fast. Ice cream cannot be categorised by seasons. I think it's an all weather type of food, in a class of its own. If I lived in a igloo, I'd still be first in line when the ice van came past.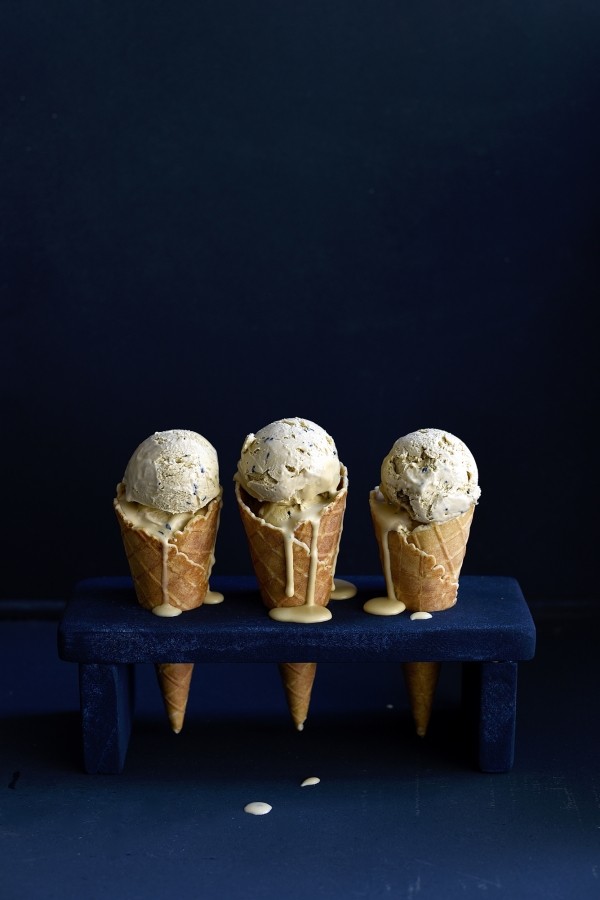 Now let's talk about the flavouring. If sesame seeds and liquorice sound an unlikely combination, it is, but in a curiously delicious way. The liquorice paste is syrupy, intensely sweet and tar black, the colour of thick blackstrap molasses. At the back of that comes a faint savoury taste that blunt-tens the sugariness. Toasted black sesame seeds adds slight texture and a muted nuttiness. If you're a flavour seeker or an ice cream addict, this is definitely your scoop. With just 6 ingredients, this no churn liquorice ice cream is a doddle.
Side note : You can buy liquorice syrup online from The Really Interesting Food Company



Black sesame and liquorice ice cream
280g condensed milk, chilled
2 tablespoons liquorice syrup
1 teaspoon vanilla extract
500ml (2 cups) fresh cream, chilled
2 tablespoons black sesame seeds, toasted
Place the condensed milk, liquorice syrup and vanilla extract in the bowl of an electric mixer.
Beat on a low speed to combine.
Add the cream, increase the speed and beat until the mixture is light and fluffy.
Fold the sesame seeds through and scrape the ice cream into a loaf tin or freeze-proof container.
Cover with cling film and freeze for 3-4 hours or overnight.
Before scooping, leave out on the counter for about 5 minutes to soften slightly.
More dreamy creams :
Gin and strawberry swirl ice cream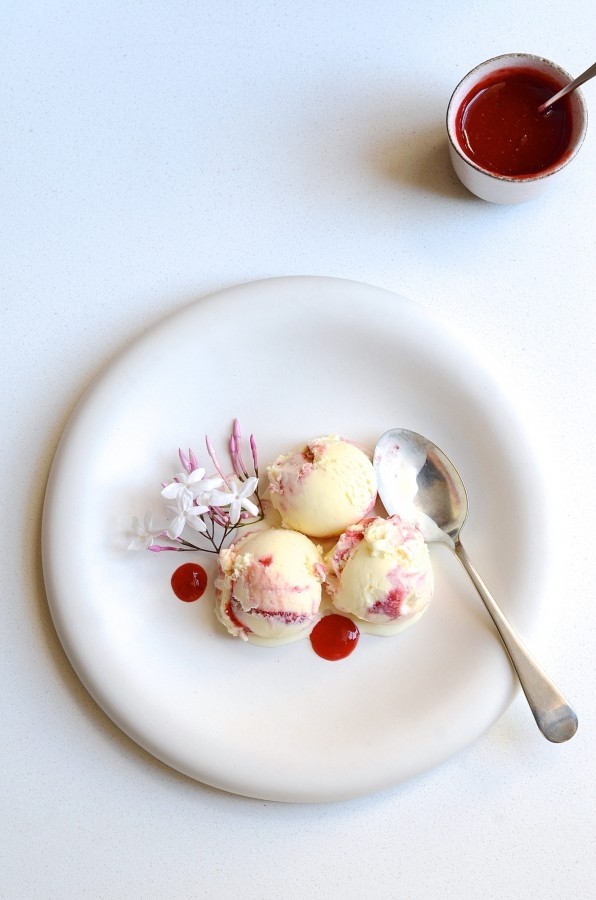 Milk tart ice cream with gingerbread crumble