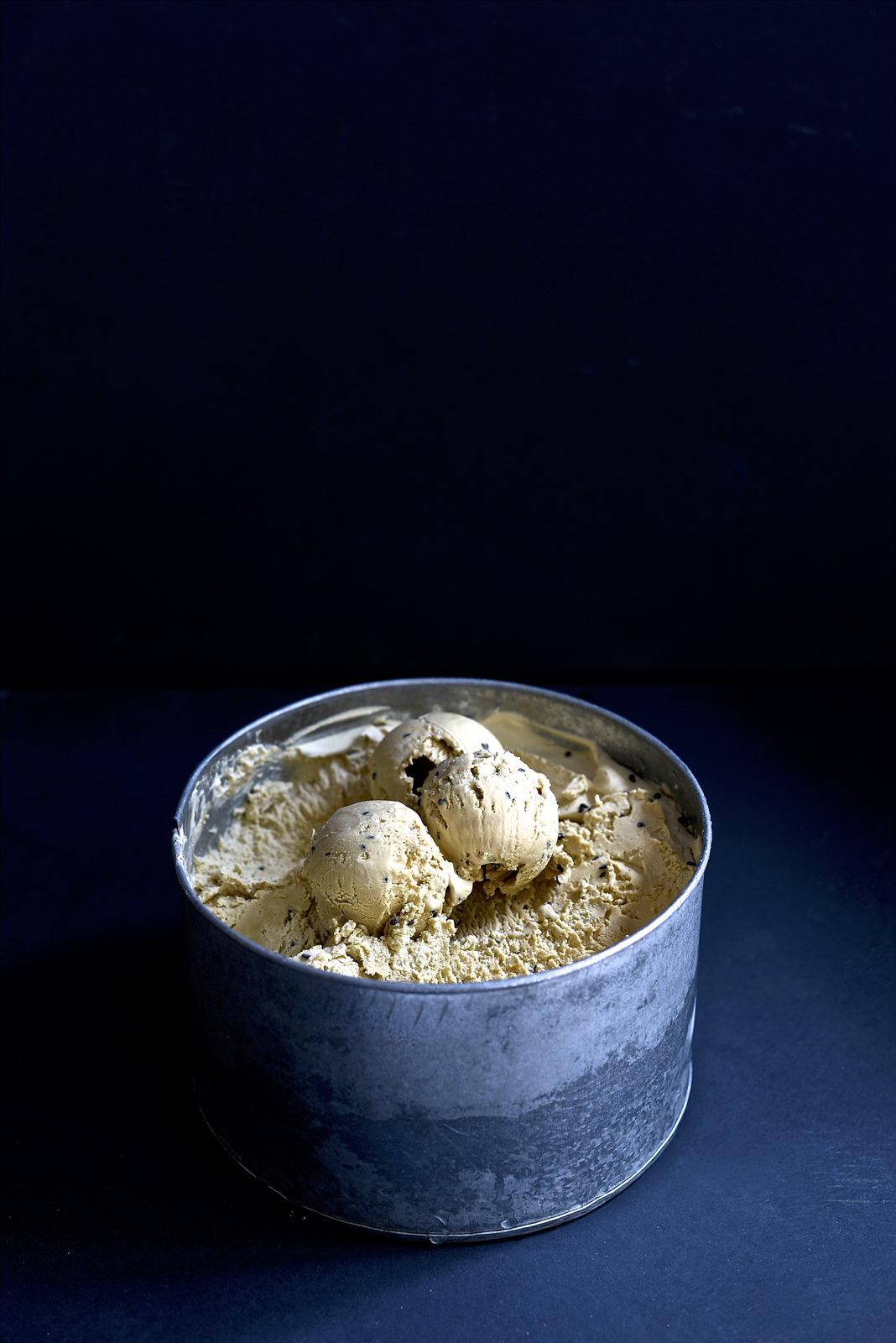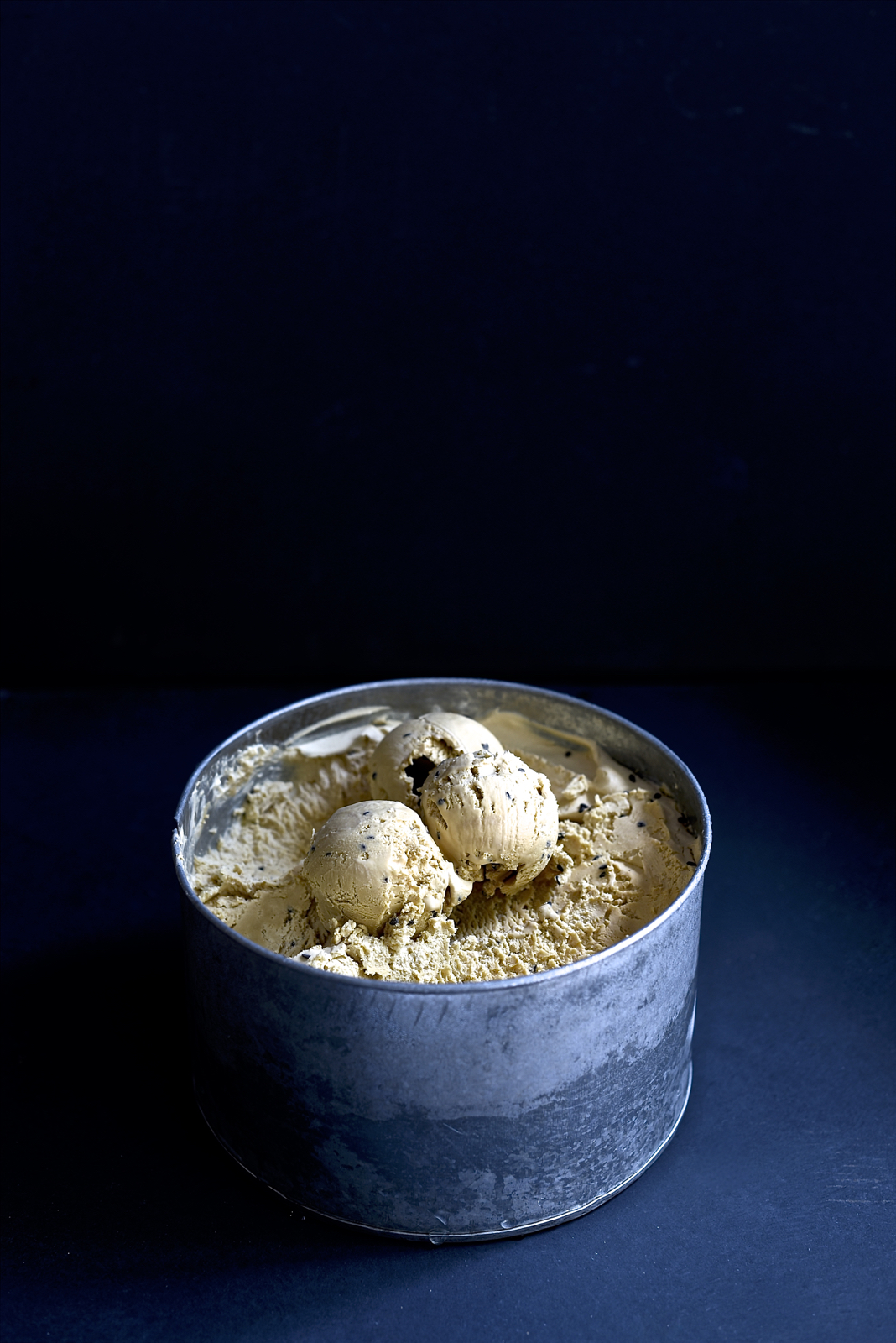 The first time I made this Sesame and Liquorice ice cream I knew we were going to be friends, Firstly because it's a ridiculously easy no churn recipe and is quite unike anything I've ever tasted. Made with the usual suspects – condensed milk, cream and vanilla, but then, a generous handful of speckle black seeds combined with lacquered black liquorice syrup. The syrup is almost salty and intensely aniseed-ish, a perfect contrast to the creamy sweetness of the ice cream. Heavenly, in fact.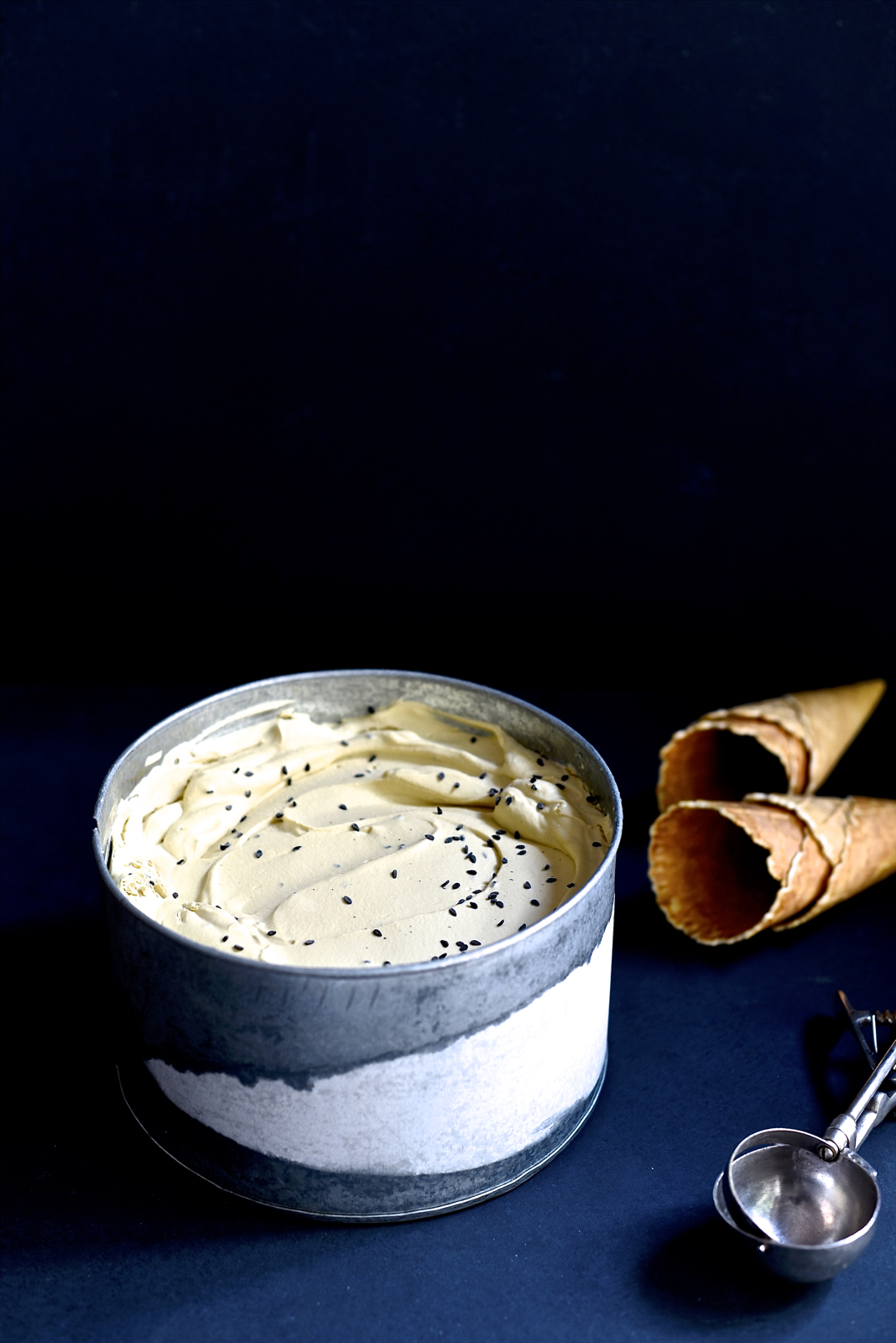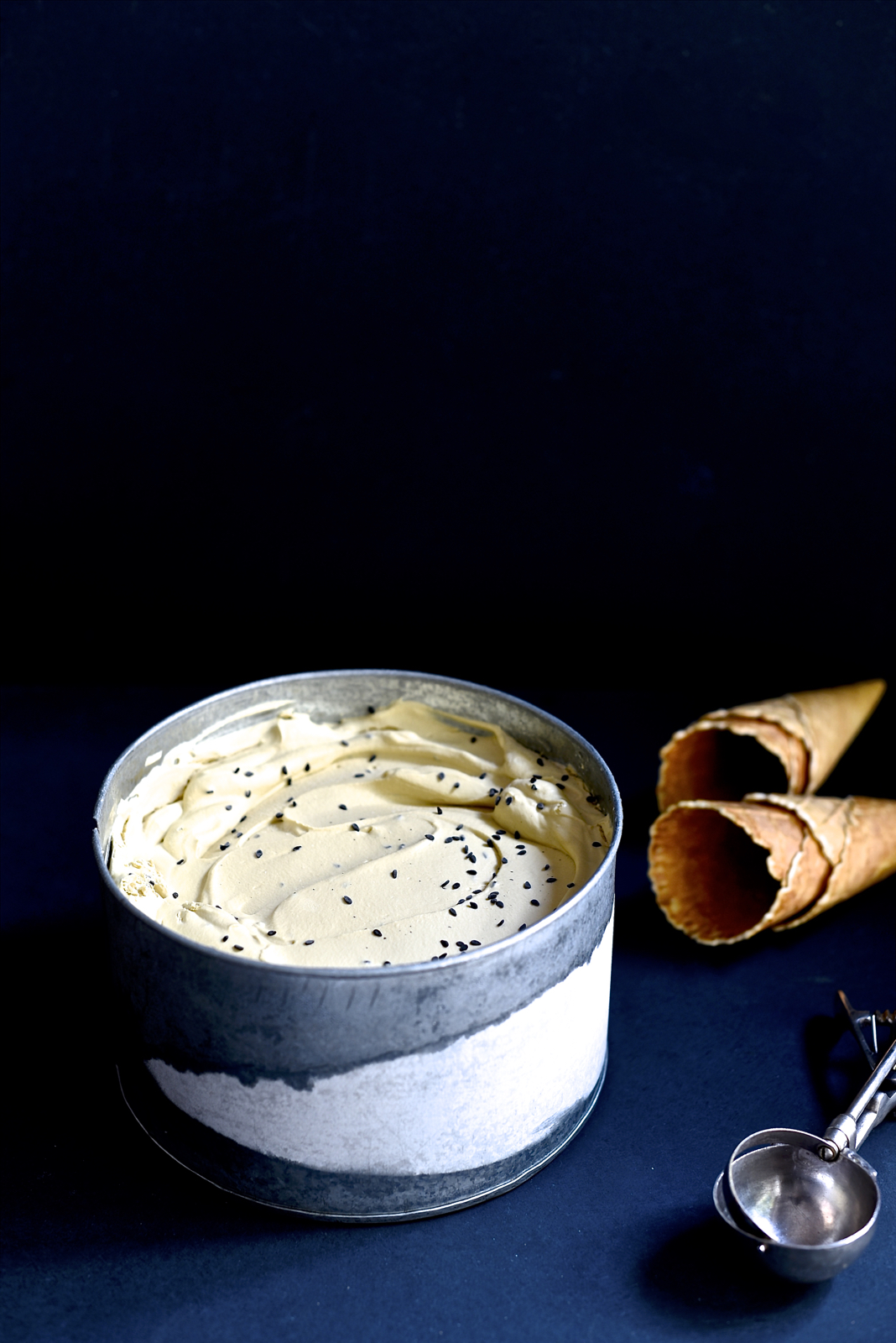 Toasting the sesame seeds adds a muted nuttiness to the taste. If 'unusual' is your favourite flavour, this is definitely worth a scoop. With just 6 ingredients it's a breezy summer ice cream.
Cook's Note: I used Lakrids Liquorice syrup.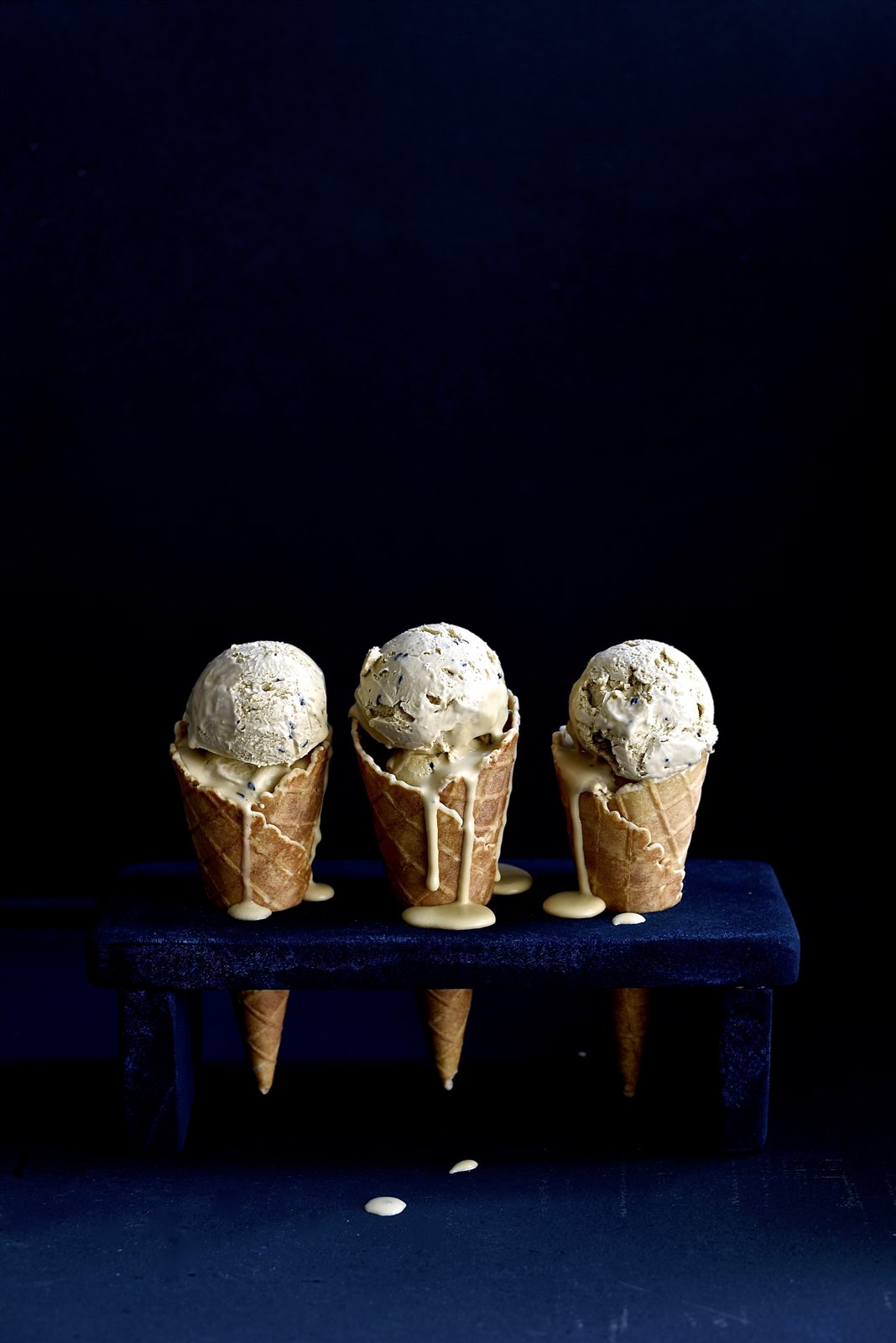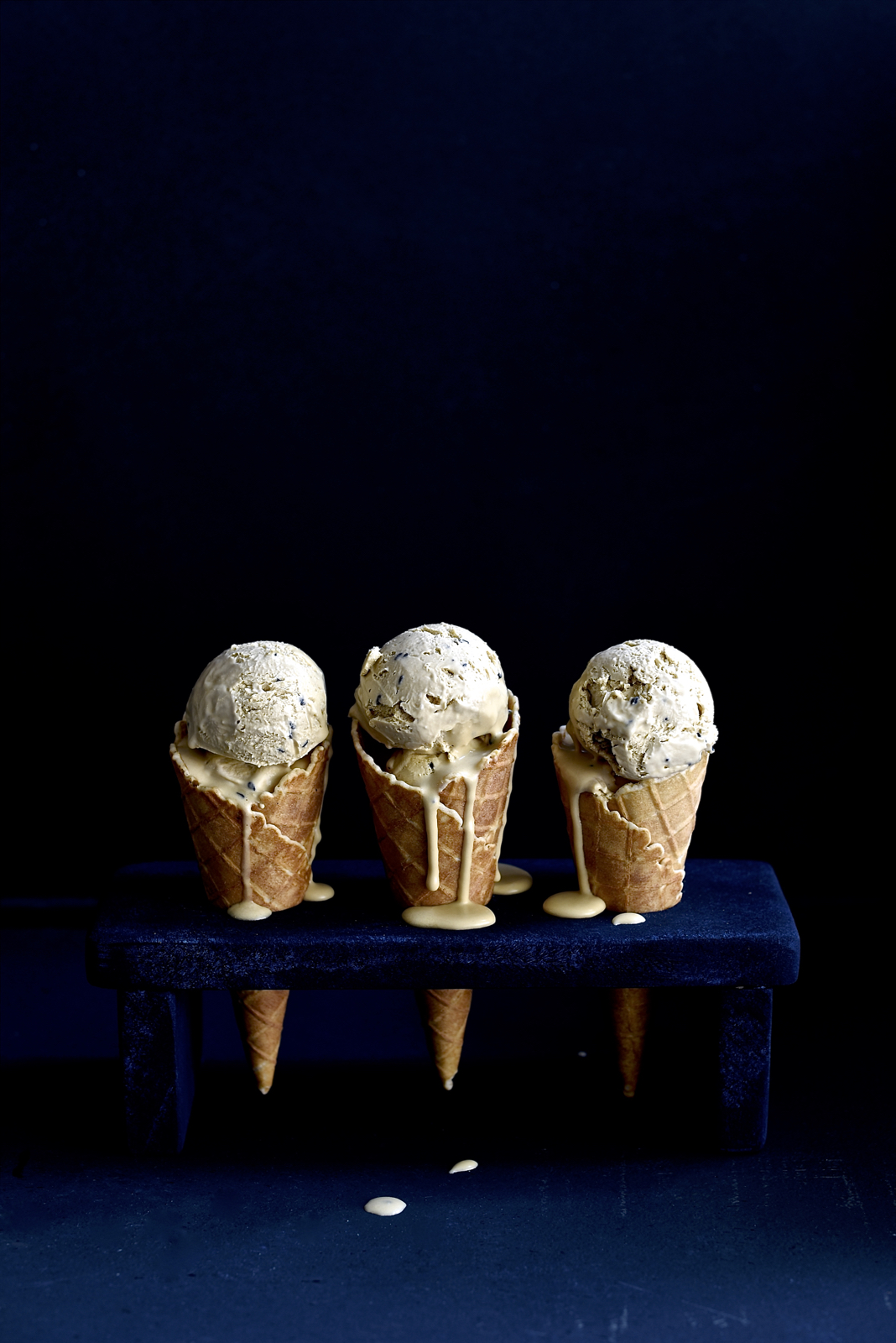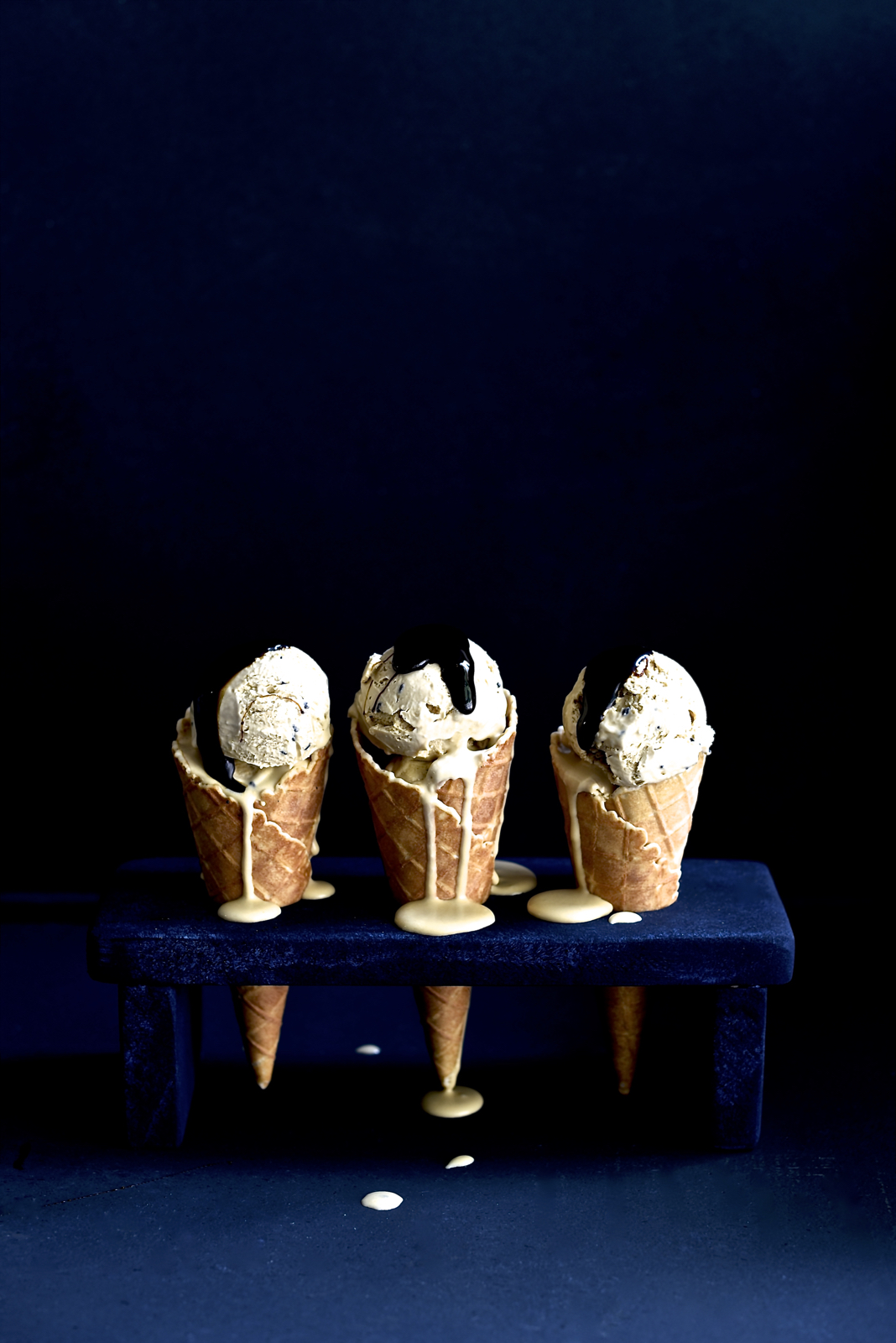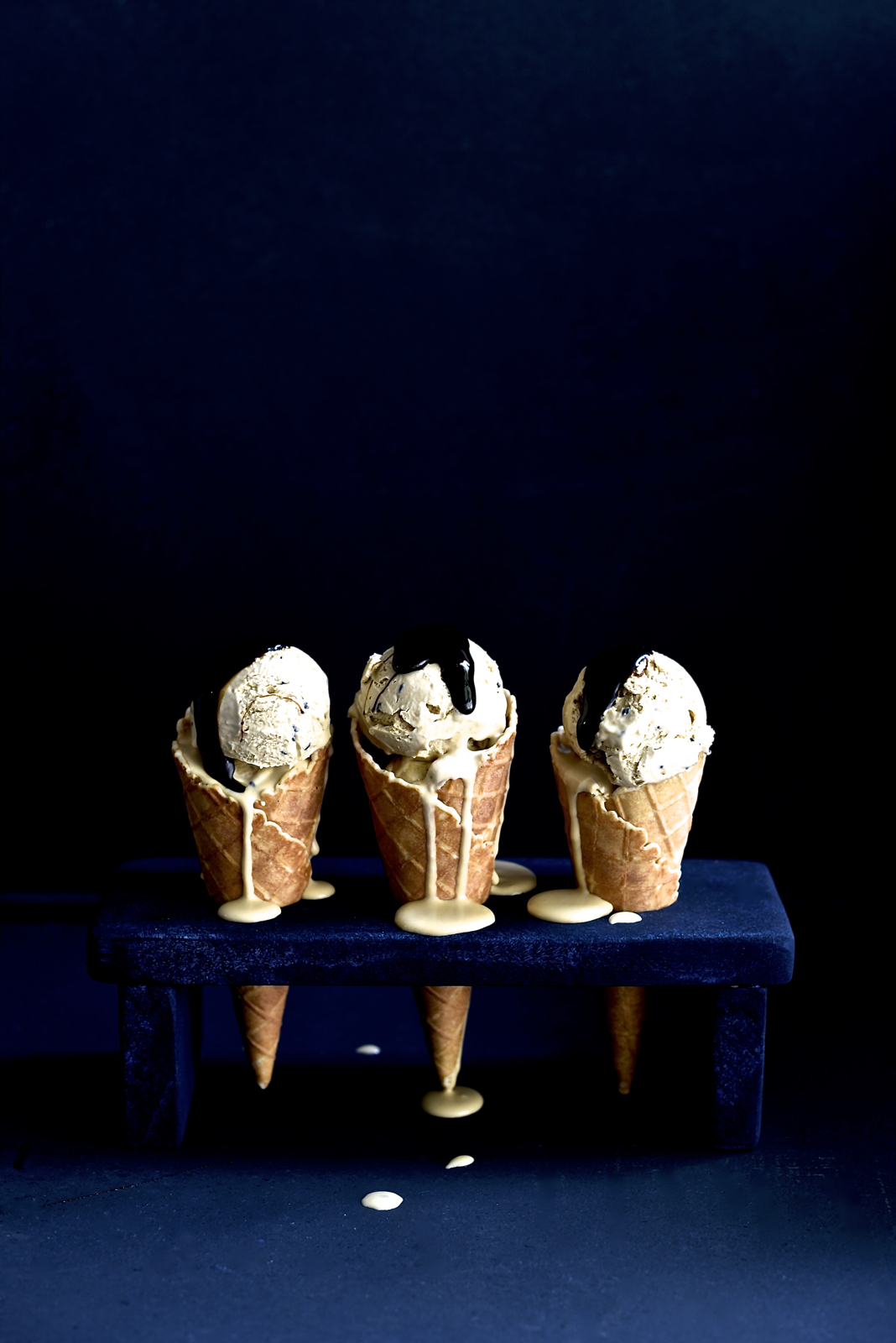 Sesame and Liquorice Ice Cream
Serves 6-8
280g condensed milk, chilled
2 tablespoons liquorice syrup
1 teaspoon vanilla extract
500ml (2 cups) fresh cream, chilled
2 tablespoons black sesame seeds, toasted
Place the condensed milk, liquorice syrup and vanilla extract in the bowl of an electric mixer.
Beat on a low speed to combine.
Add the cream, increase the speed and beat until the mixture is light and fluffy.
Fold the sesame seeds through and scrape the ice cream into a loaf tin or freeze-proof container.
Cover with cling film and freeze for 3-4 hours or overnight.
Before scooping, leave out on the counter for about 5 minutes to soften slightly.
More dreamy desserts to make when it's too hot for pudding:
Lemon curd yoghurt creams with syrupy summer berries