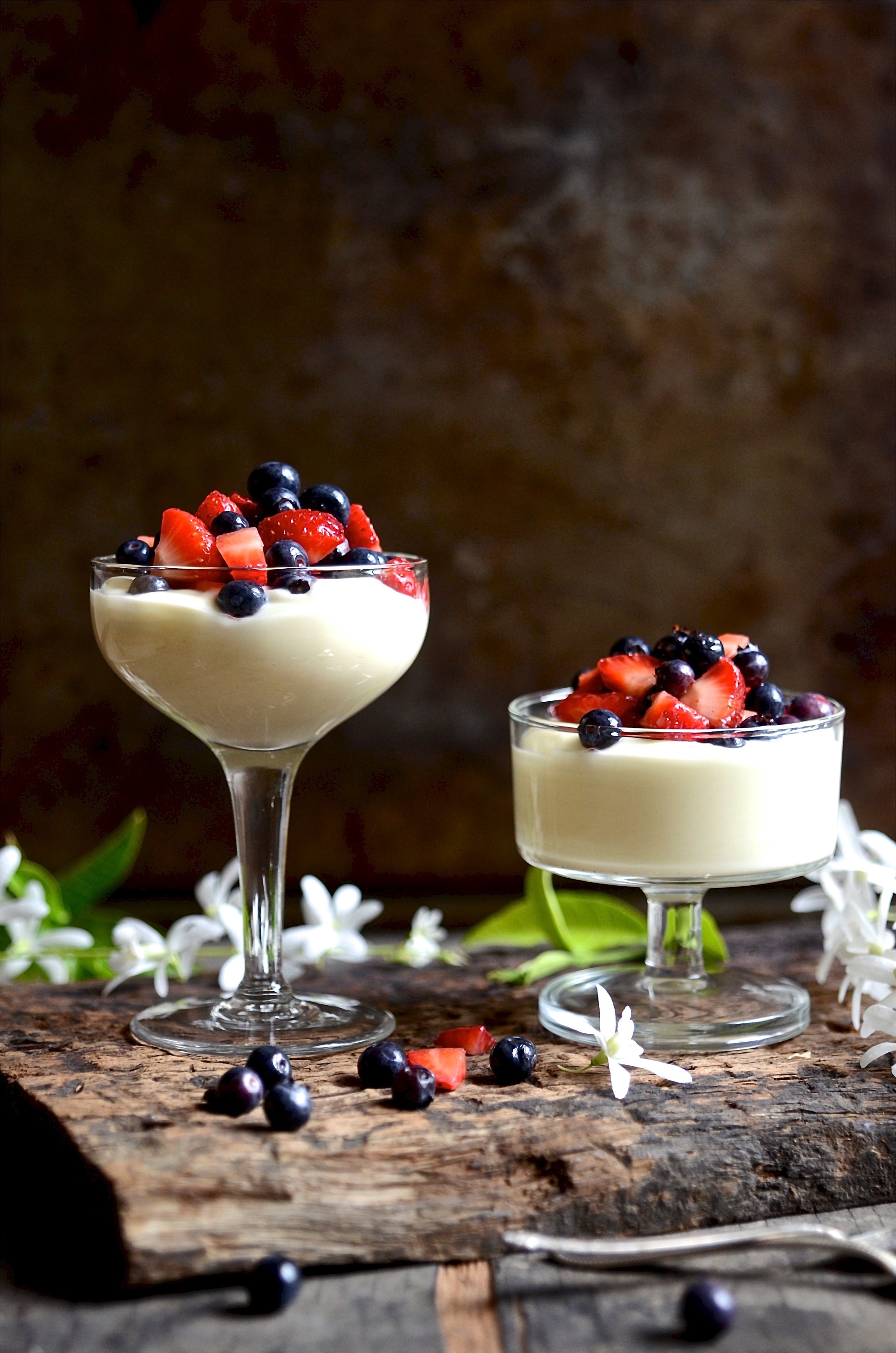 If you're looking for an easy summer dessert that takes 5 minutes to put together, these lemon curd yoghurt creams with syrupy summer berries, are it. They're simple and light, needing only 6 ingredients. Tart lemon curd folded through softly whipped yoghurt cream, topped with summer berries.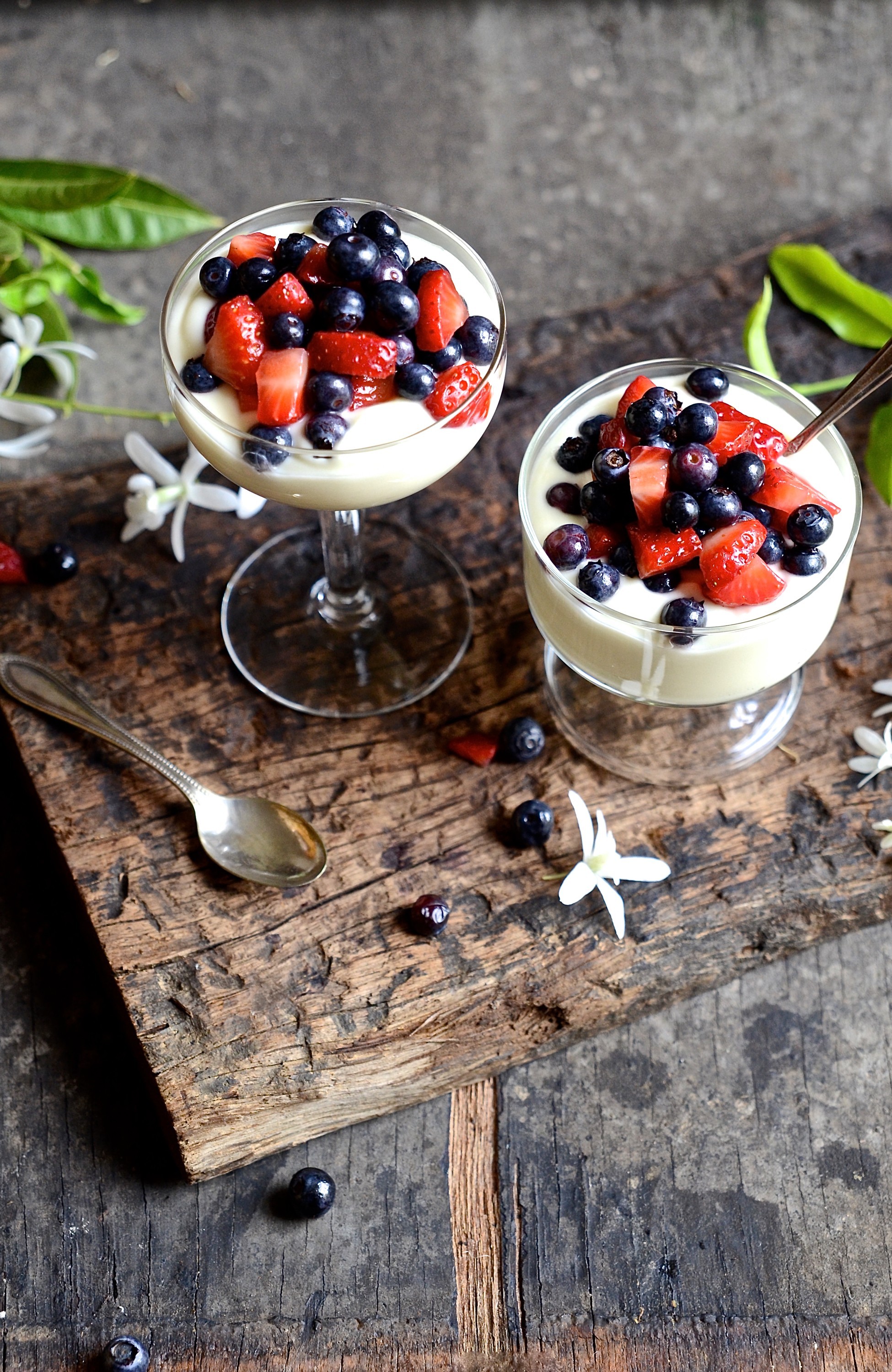 This is possibly one of the quickest recipes on the blog. Having just arrived back from a week of feasting in Nice with Michelin starred-chef, Jan Hendrik, I'm slowly settling back into a routine. I'll be sharing more later, but this is the sum of it – Days filled with blushingly pink French rosés, voluptuous summer figs and sublime dinners shared around the table with the most remarkable people.
The al fresco finale dinner in white was set under the late summer vines with balmy breezes and flickering candlelight. As you can imagine, any food cooked by Jan is delicious and foregoing anything would be so wrong. Our last dinner dessert was mascarpone and philadelphia creams with berries and limoncello granita. These slightly lighter lemon curd pots were inspired by our last supper. They're perfect to serve after a heavy meal or a spicy curry.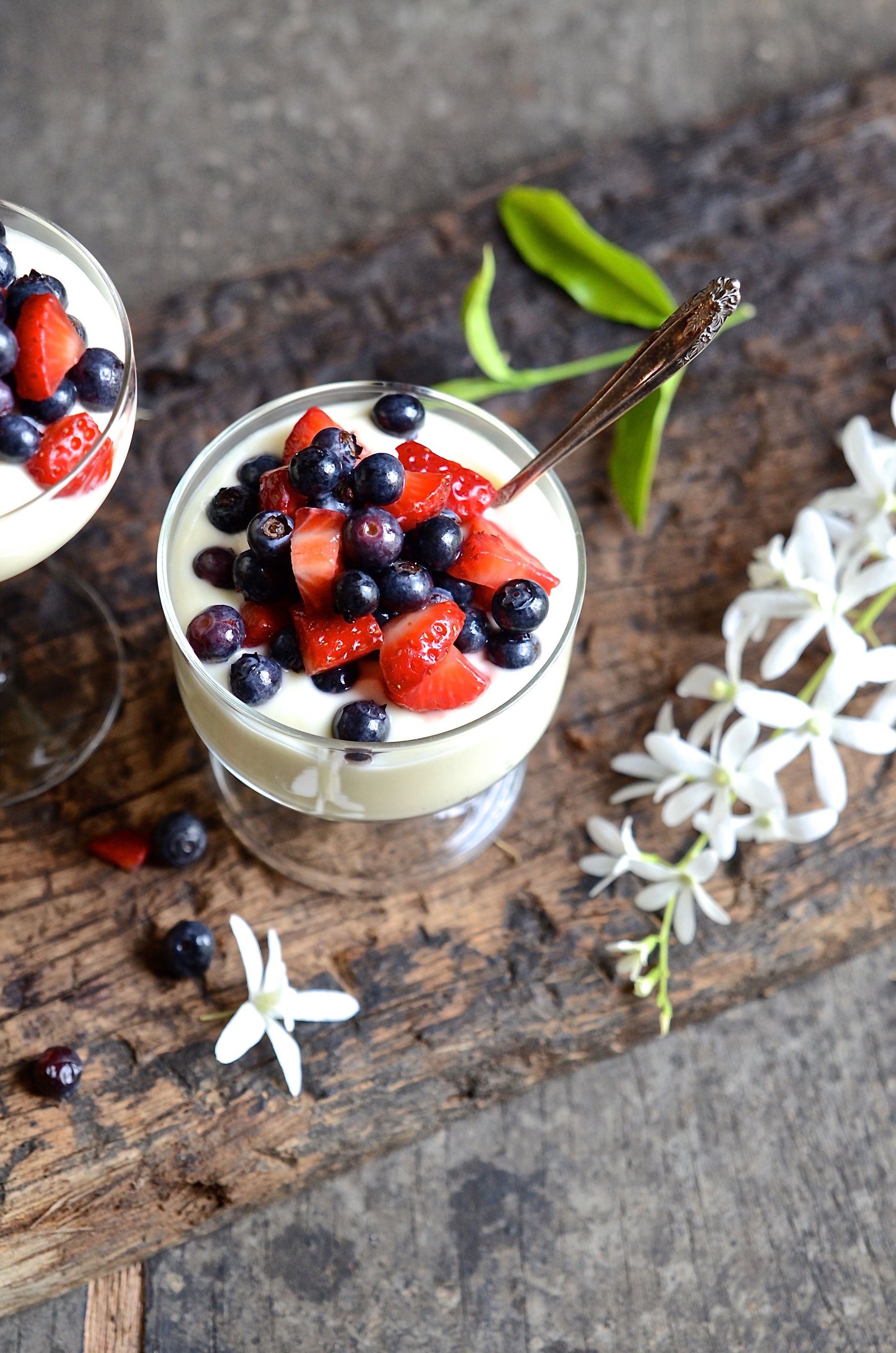 Lemon curd yoghurt creams with syrupy summer berries
1/4 cup chilled lemon curd
1 1/2 cups Greek yoghurt
1/3 cup whipping cream
1 1/4  cup blueberries
1 cup sweet strawberries, washed, hulled and sliced
a heaping tablespoon icing sugar
Place the blueberries and strawberries in a bowl, sprinkle over the icing sugar and toss to coat the fruit. Set aside for about 10 minutes.
Whisk together the lemon curd and Greek yoghurt.
In a separate bowl, whip the cream until it holds soft peaks. Lightly fold the cream into the yoghurt mixture.
Divide the lemon curd cream into four glasses or serving pots.
Spoon over the macerated fruit and serve immediately.