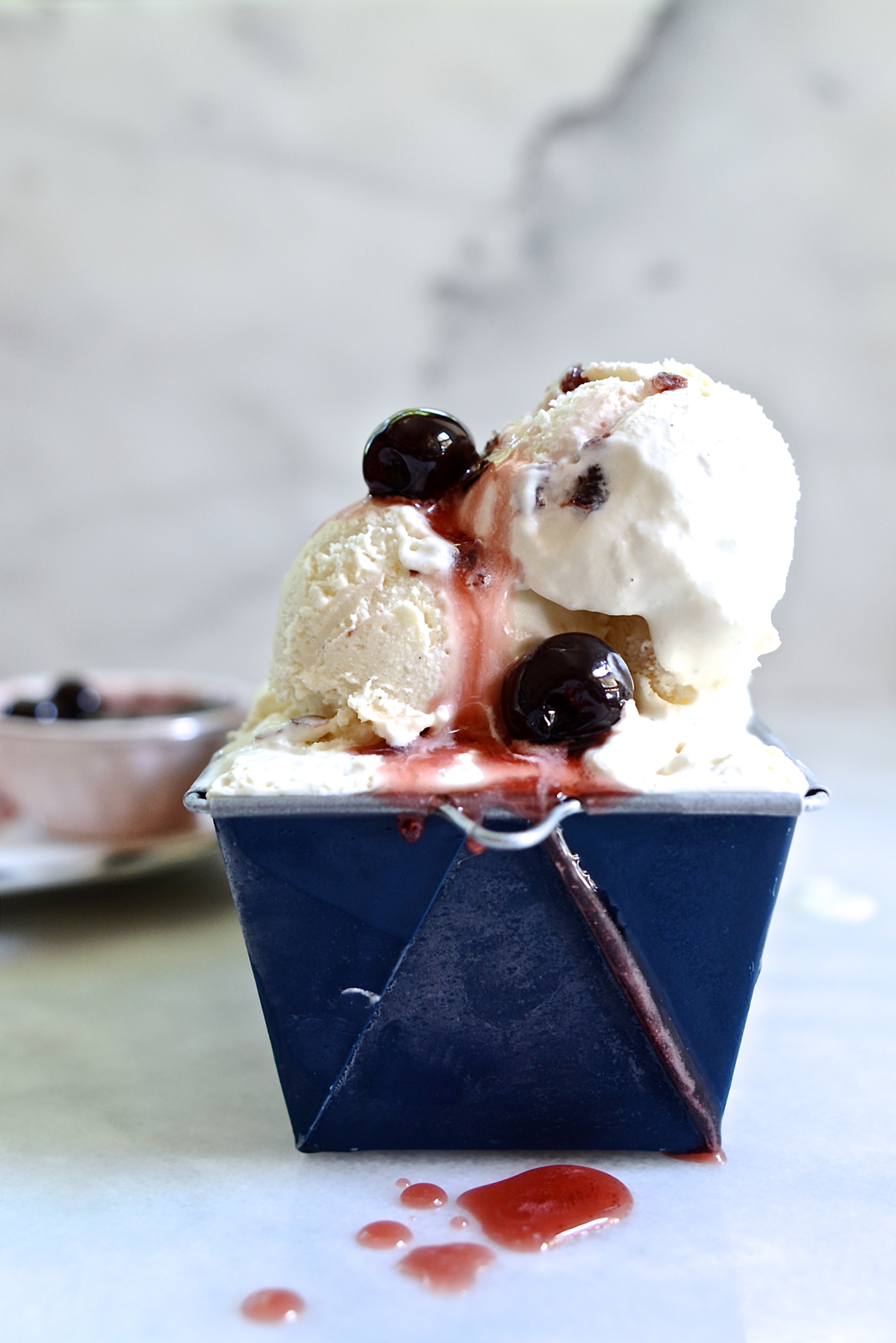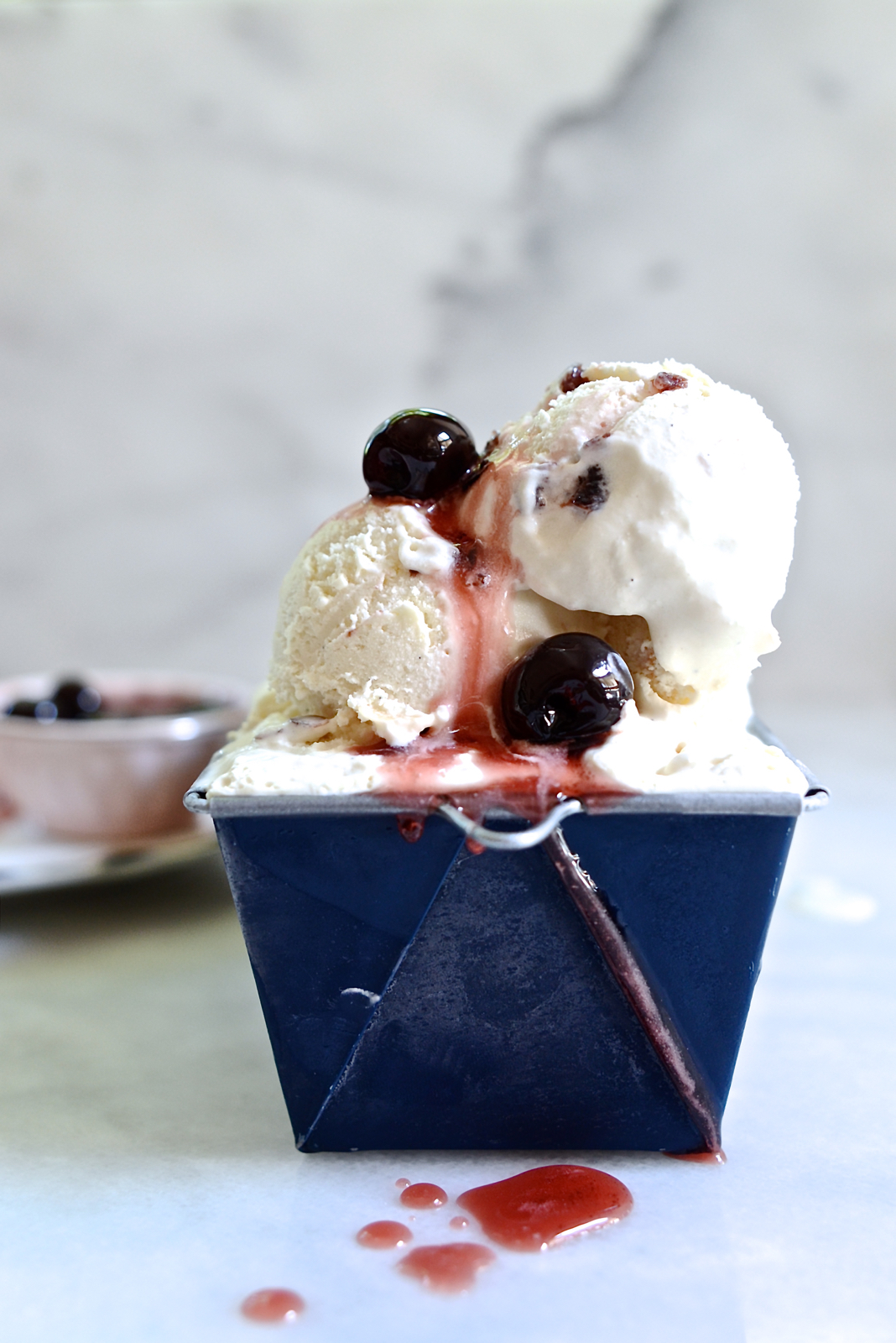 The first time I tasted this Amarena cherry ice cream was in Rome, sitting on the steps of a tiny gelataria overlooking the Colosseum. The air was hot, the view spectacular and the gelato, unforgettable. Since then, whenever I make this ice cream, I think of Italian summers. This ice cream can take you there.
To a child, ice cream is a thing of wonder. Growing up, our favourite end of month treat, was a visit to Carvel Ice Cream. There weren't too many flavours, but that which were there, we loved. Vanilla with caramel-nut crunch was my best, my mother, always choosing the cherry and almond. I think she's going to love this recipe.
The texture of this milky Amarena cherry ice cream is smooth and creamy. It's a simple egg-free vanilla ice cream that's a doddle to make. If you prefer a classic vanilla bean ice cream, leave out the Amarena cherries and almonds and serve with this salted caramel sauce. Being free of preservatives, it 's best to use within a week. It probably won't last that long!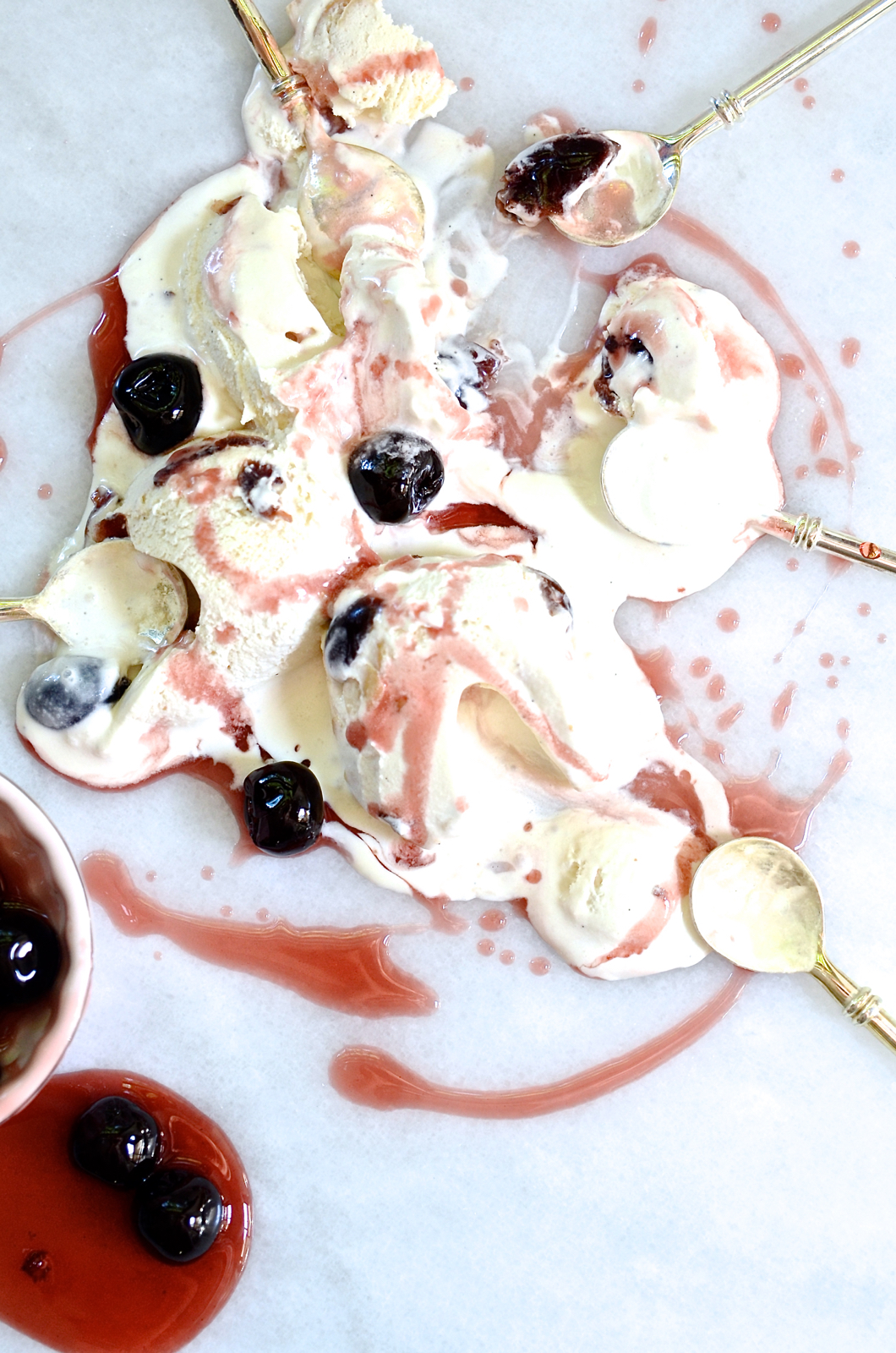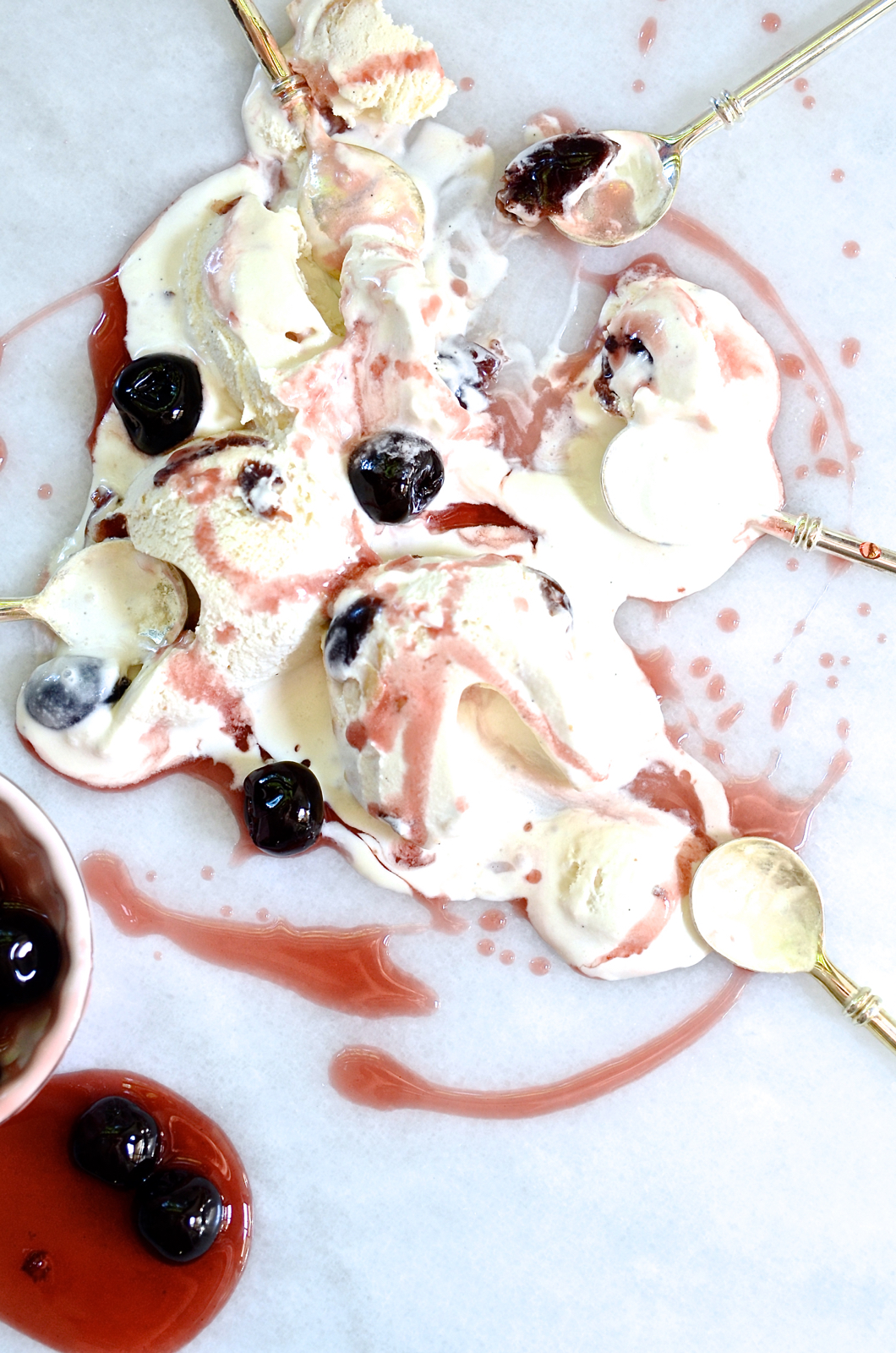 Amarena Cherry Ice Cream 
500ml single cream
125ml full cream milk
80ml (1/3 cup) castor sugar
half a vanilla bean, seeds scraped
1 teaspoon vanilla extract
2 tablespoons honey
a pinch of salt
50g almond flakes, toasted
3 tablespoons Amarena cherries, drained
Place the cream, milk, sugar, vanilla seeds, and honey in a small saucepan. Heat gently until the sugar has dissolved. Remove from the heat and stir in a pinch of salt.
Pour into a jug and set aside to cool to room temperature. Cover and chill overnight. Transfer to an ice cream maker and churn as per the manufacturer's instructions.
Fold the toasted almond flakes and cherries into the ice cream and spoon into a loaf tin. Cover with foil and freeze until firm. Drizzle with reserved cherry syrup and a few extra sweet cherries nestled on top.
If you prefer a soft serve consistency, serve straight from churning.