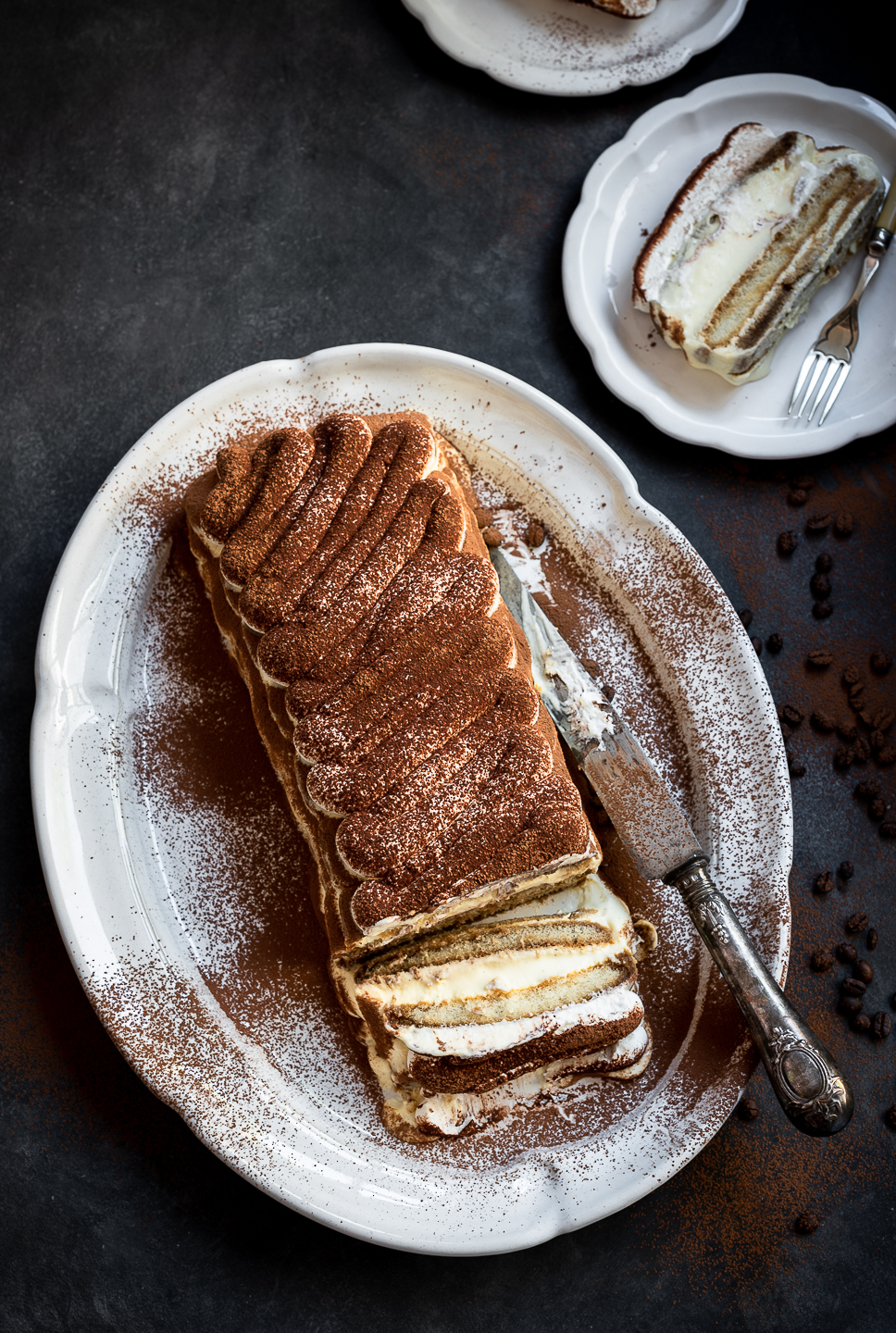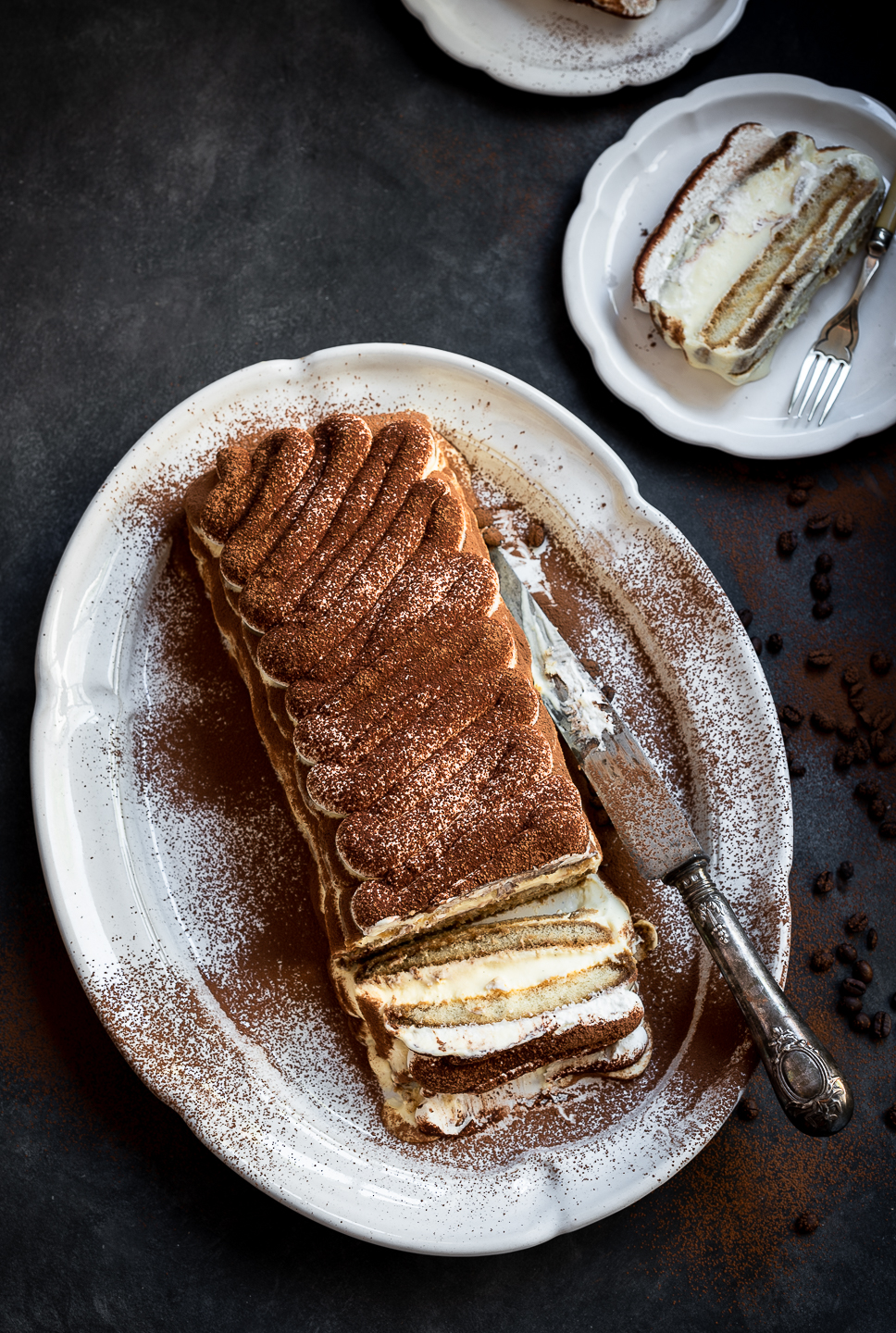 Dessert on Monday seems almost irreverent, but with norms being challenged and conventions rattled, boundaries have taken on a certain elasticity that allows for marching to your own drum. Judgments and cucumber cleansers aside, there's no arguing that a spoonful of cloud-like sweetness does wonders to remedy the blues. Tiramisu, Italy's famed 'pick me up' dessert delivers on said promise. It's a jubilant celebration of Marsala-laced coffee and pillowy mascarpone cream. Following the launch of Nespresso's Vertuo Next coffee maker, I thought it fitting to share the recipe for my White Chocolate Tiramisu.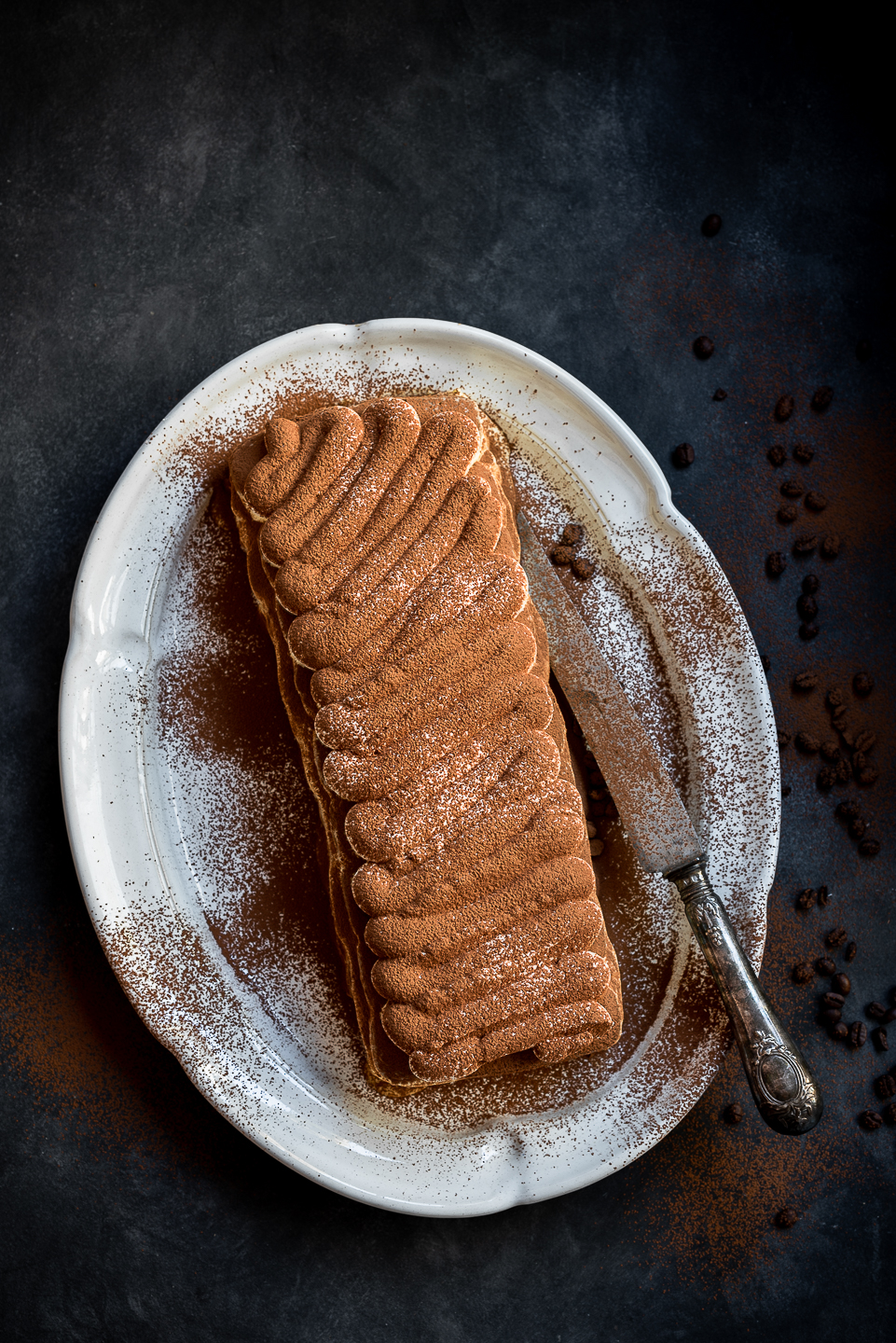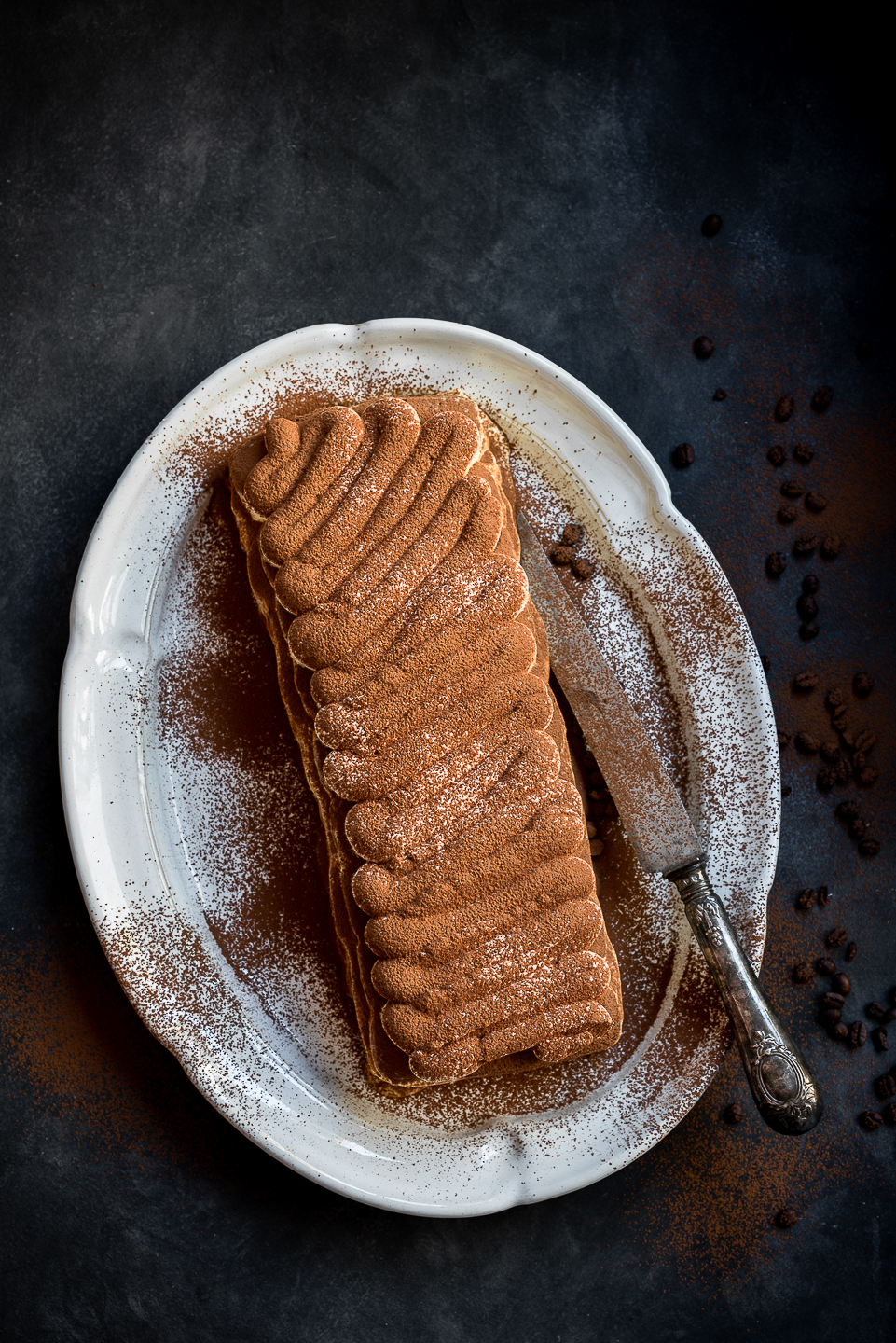 The Nespresso Vertuo Next is pure coffee intelligence. Each pod comes with a bar code that's decrypted automatically by the Vertuo. Quite James Bond-ish, really. Brewing parameters are then interpreted into cup size and capsule spins per minutes to deliver the perfect blend. What I really love though, is the generous crema, one of the most prized qualities of coffee excellence. This caramel cashmere foam comes from the coffee bean oils emulsifying in hot water. All rather technical but very impressive. Whether you prefer a single shot espresso, double, mug-style of a fancy new sharable carafe size of your favourite brew, the Vertuo Next does it all. If you're at all challenged by multiple settings you're going to love the one button function. Simplicity redefined. 
PS. For my Nespresso white chocolate tiramisu, I used Monin White Chocolate syrup. It's available online HERE. 
Nespresso White Chocolate Tiramisu
Serves 8-10
375ml (1 1/2 cups) Nespresso Fortado coffee, slightly cooled
45ml (3 tablespoon) Marsala or 30ml rum
45ml (3 tablespoons) White Chocolate Syrup
4 egg yolks
110g (1/2 cup) castor sugar
5ml (1 teaspoon) vanilla
250g (1 cup) mascarpone
250ml (1 cup) double cream
125ml (1/2 cup) fresh cream
24-28 lady fingers
250ml (1 cup) fresh cream (optional)
15ml (1 tablespoon) white chocolate syrup
cocoa powder, for finishing
Line a 28 x 12 cm loaf tin with cling film leaving the edges to extend over the sides.
In a shallow bowl, combine the coffee, Marsala, or rum, and white chocolate syrup.
Place the egg yolks and castor sugar in a heatproof bowl set over a pan of simmering water. Over a medium heat, whisk the egg mixture until pale and creamy, about 6-8 minutes. Scrape the mixture into the bowl of an electric mixer. Add the vanilla paste and whisk on high until cool and tripled in volume.
With clean beaters, whisk the mascarpone, double cream and 125ml fresh cream in another mixing bowl until medium peak stage. Add the egg mixture to the cream and fold through gently.
Dip the ladyfingers into the cooled coffee and arrange on the base of the tin. Spoon over a third of the mascarpone cream, followed by another layer of coffee-soaked sponge fingers and cream. Repeat layers once more. Cover with the overhanging clingfilm. Chill for several hours or overnight.
Turn out onto a serving platter.
If you're making the cream topping, whisk the fresh cream and chocolate syrup together until the cream holds a good peak. Transfer to a piping bag and pipe swirls over the tiramisu. Dust generously with sifted cocoa powder.
For all the Tiramisu lovers, here's more creamy indulgences to get your spoons into: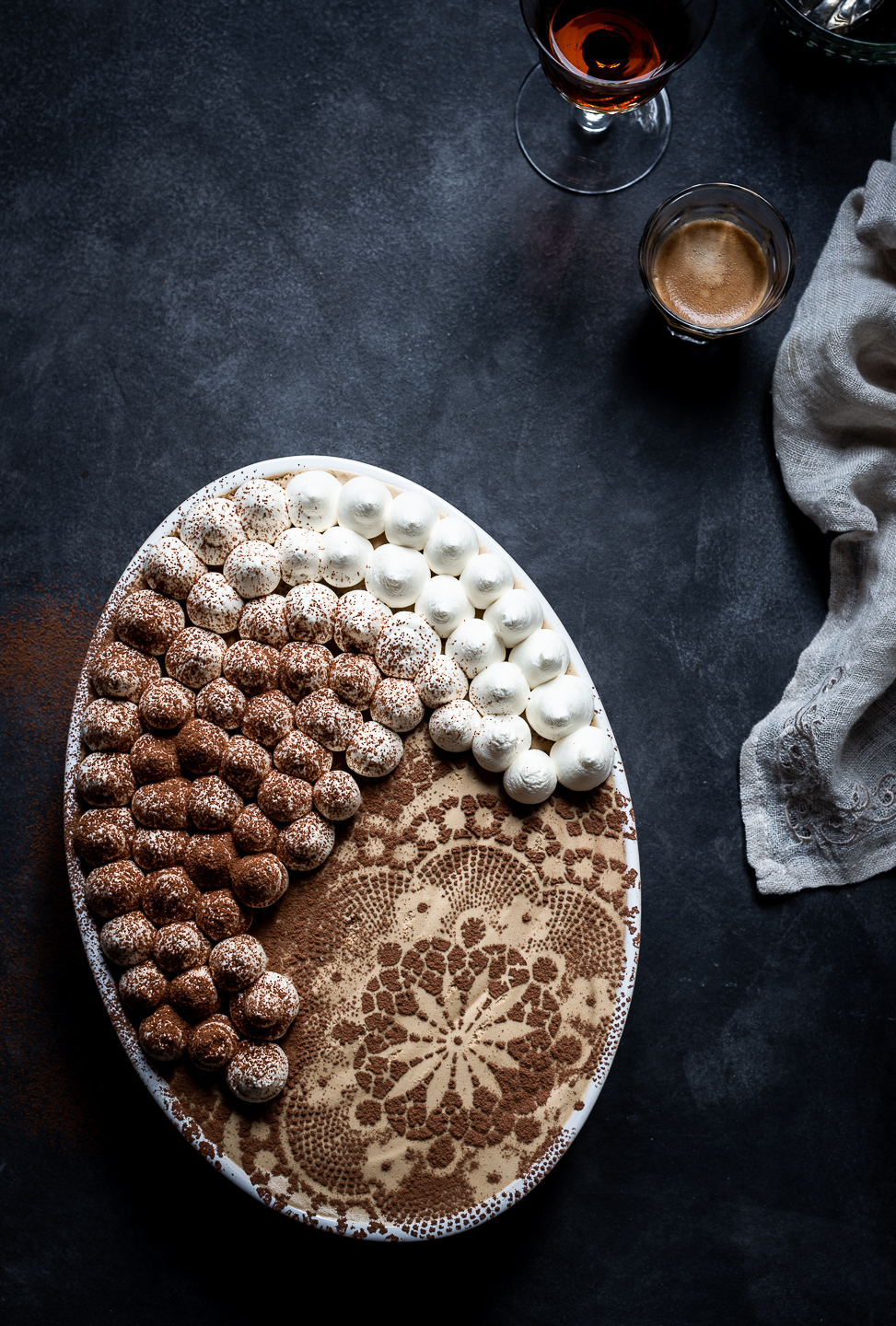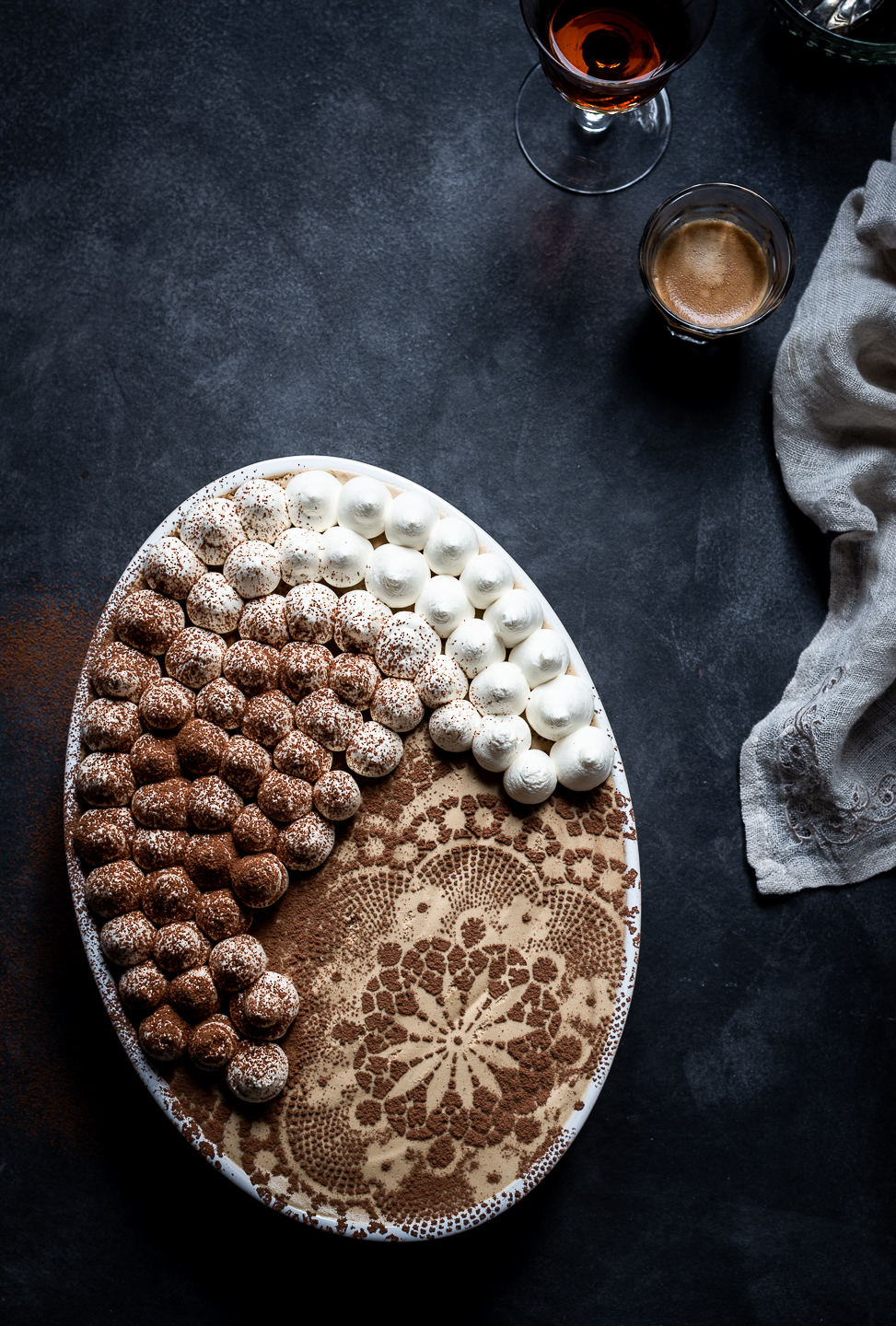 Dalgona Coffee Tiramisu – Recipe in the Ebook, Beautiful Home Food Ebook