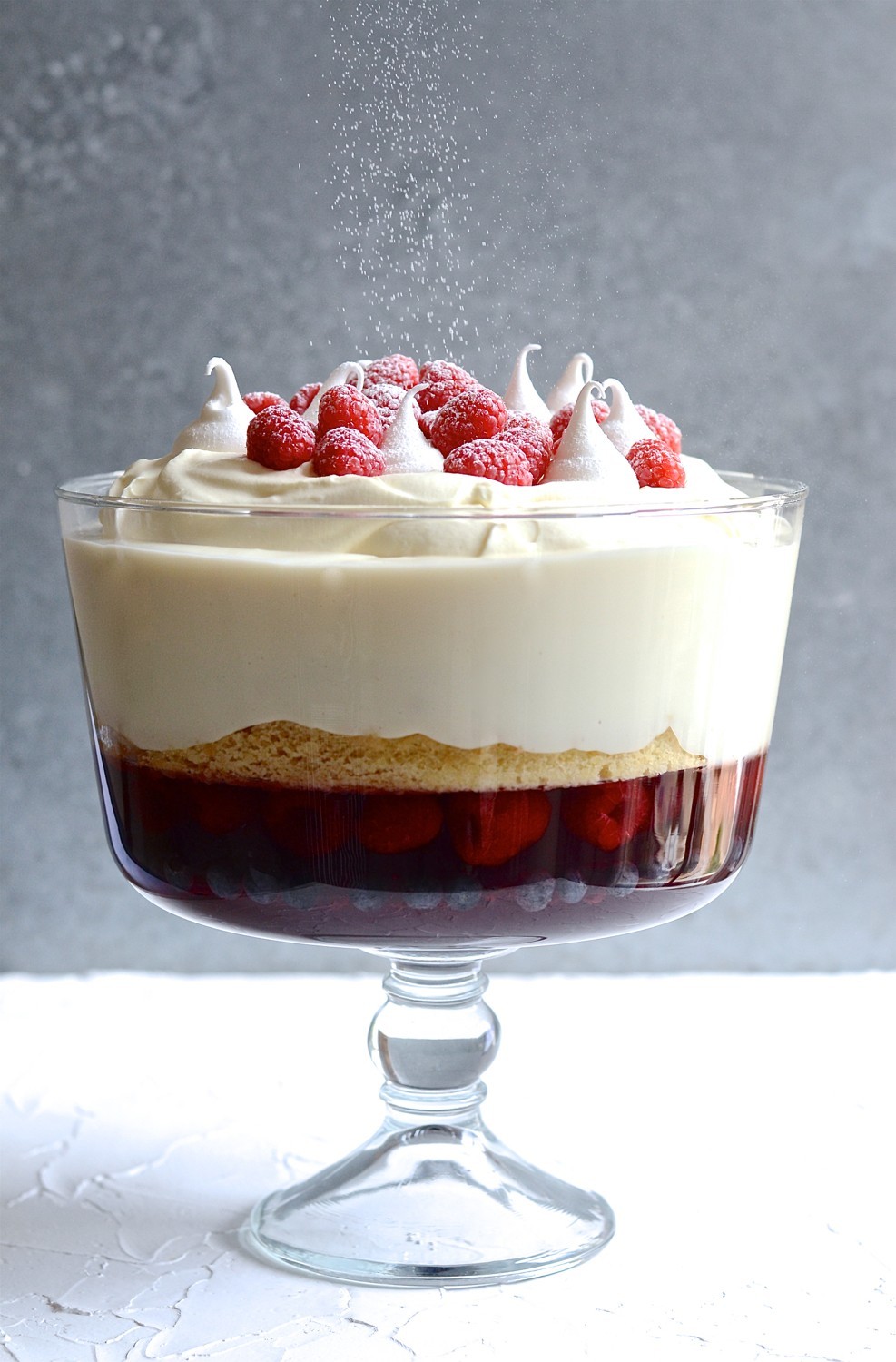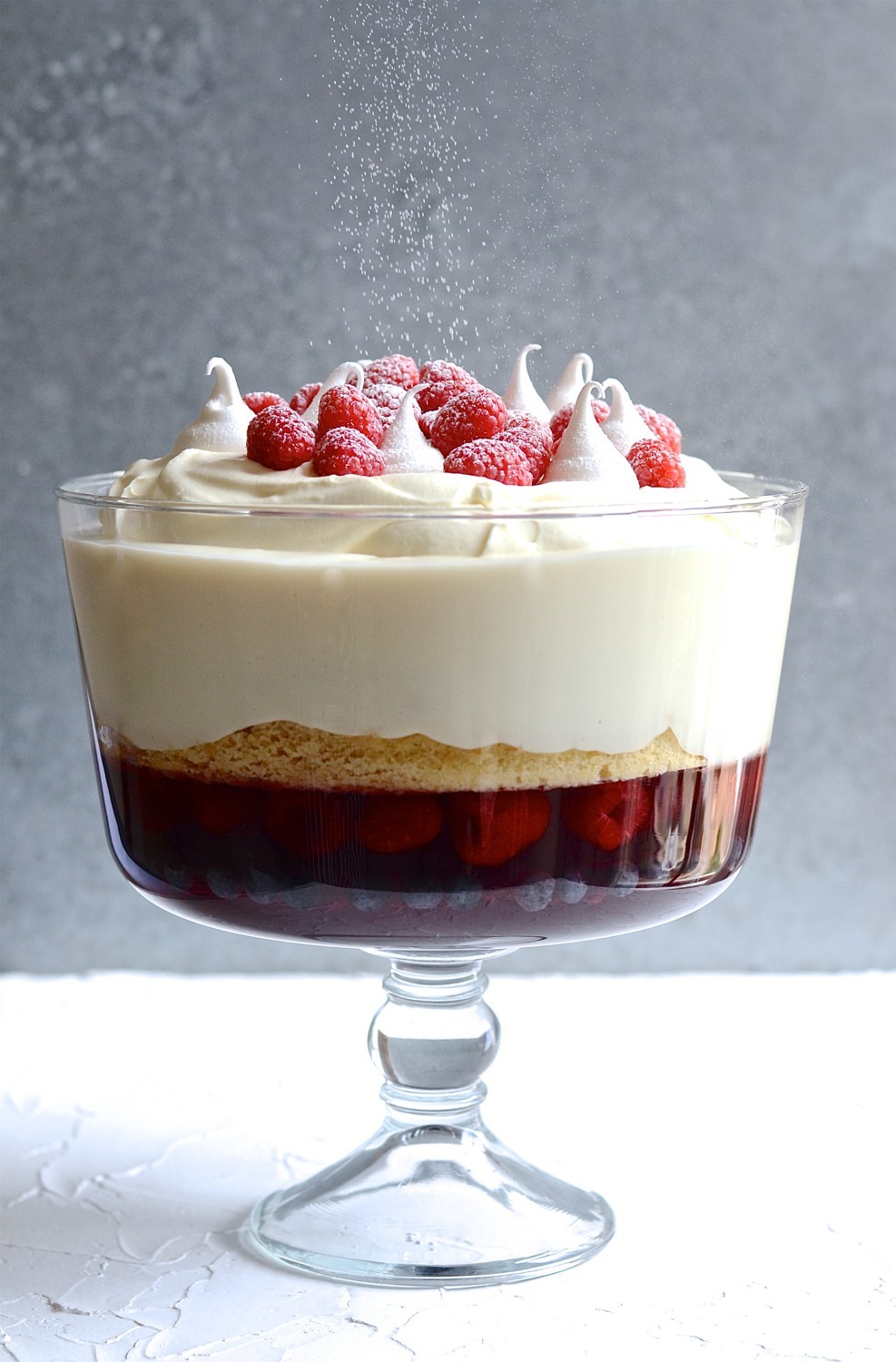 To help make your holiday gatherings suitably festive, I've put together a collection of my Best Holiday Dessert Recipes. Whether you prefer a warm baked pud or a chilled make-ahead dessert, all your favourite sweet showstoppers are here. With a few delightful new-comers that might just ruffle the feathers.
Essentially, trifle is a classy rendition of jelly and custard with a boozy soaked cake layer to elevate its character. Recipes are most often loosely thrown together with free-hand measures of seasonal fruit and nuts strewn in between. Here, I've stuck to a traditional red and white colour scheme, making use of plump red raspberries. They're just lovely paired with the soft creaminess of home-made custard.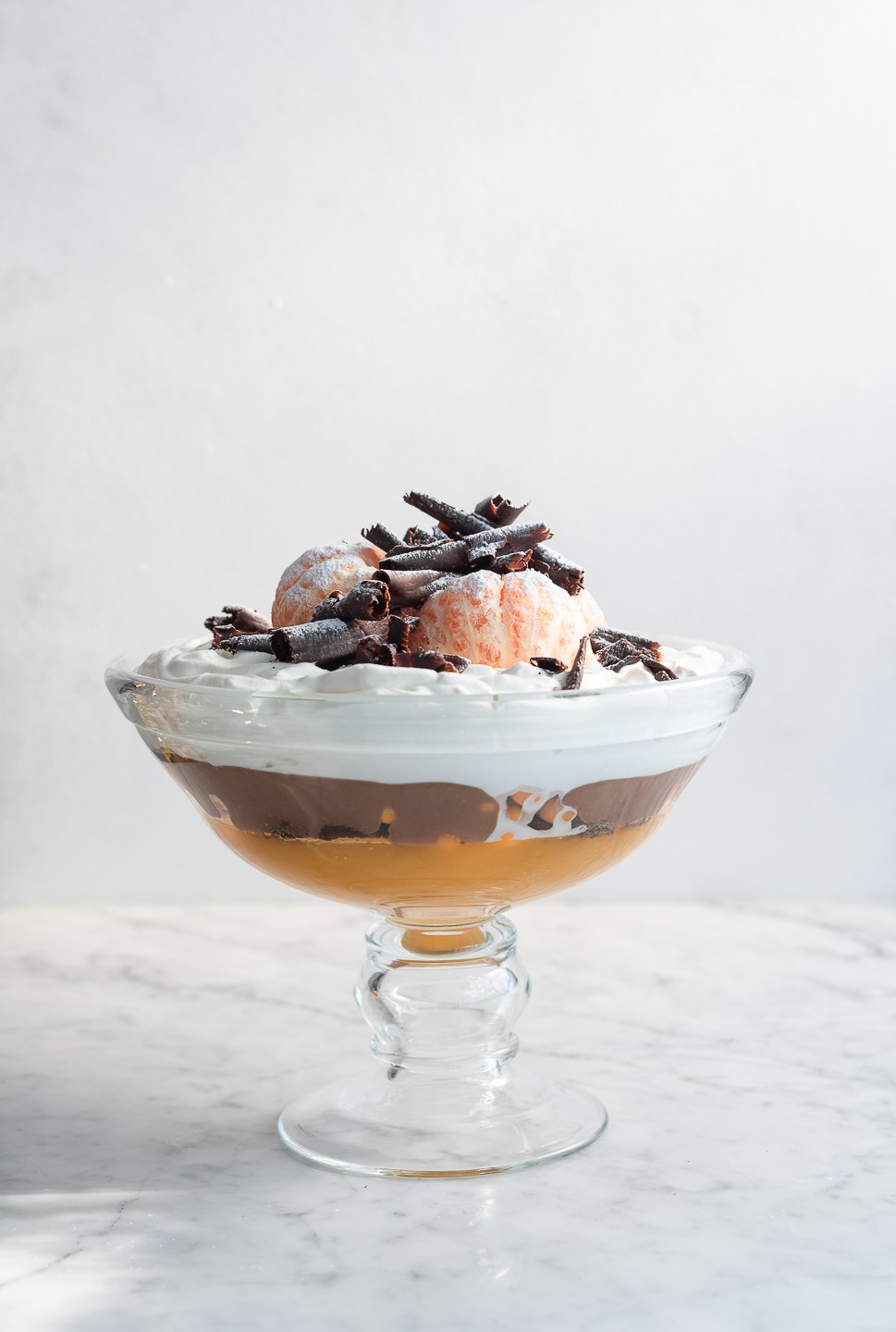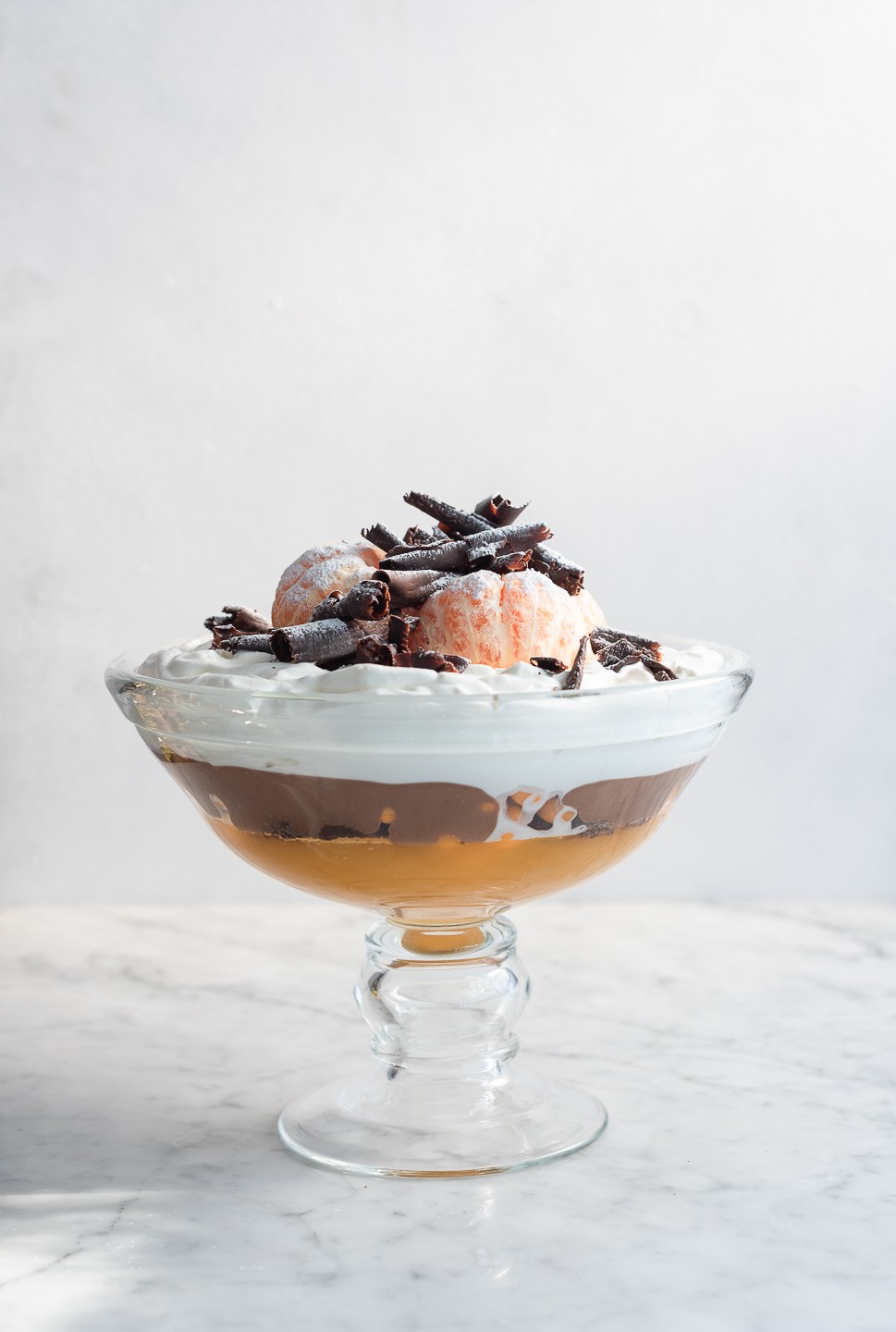 Trifle is a very honest dessert. There's nothing hidden, the whole of which, is greater than the sum of its parts. Layer upon layer of unpretentious elegance. A respectable trifle needs a couple of things to make it memorable – homemade jelly, cake, custard and cream. And of course, a booziness to warm the throat. This Mandarin and chocolate trifle will not disappoint.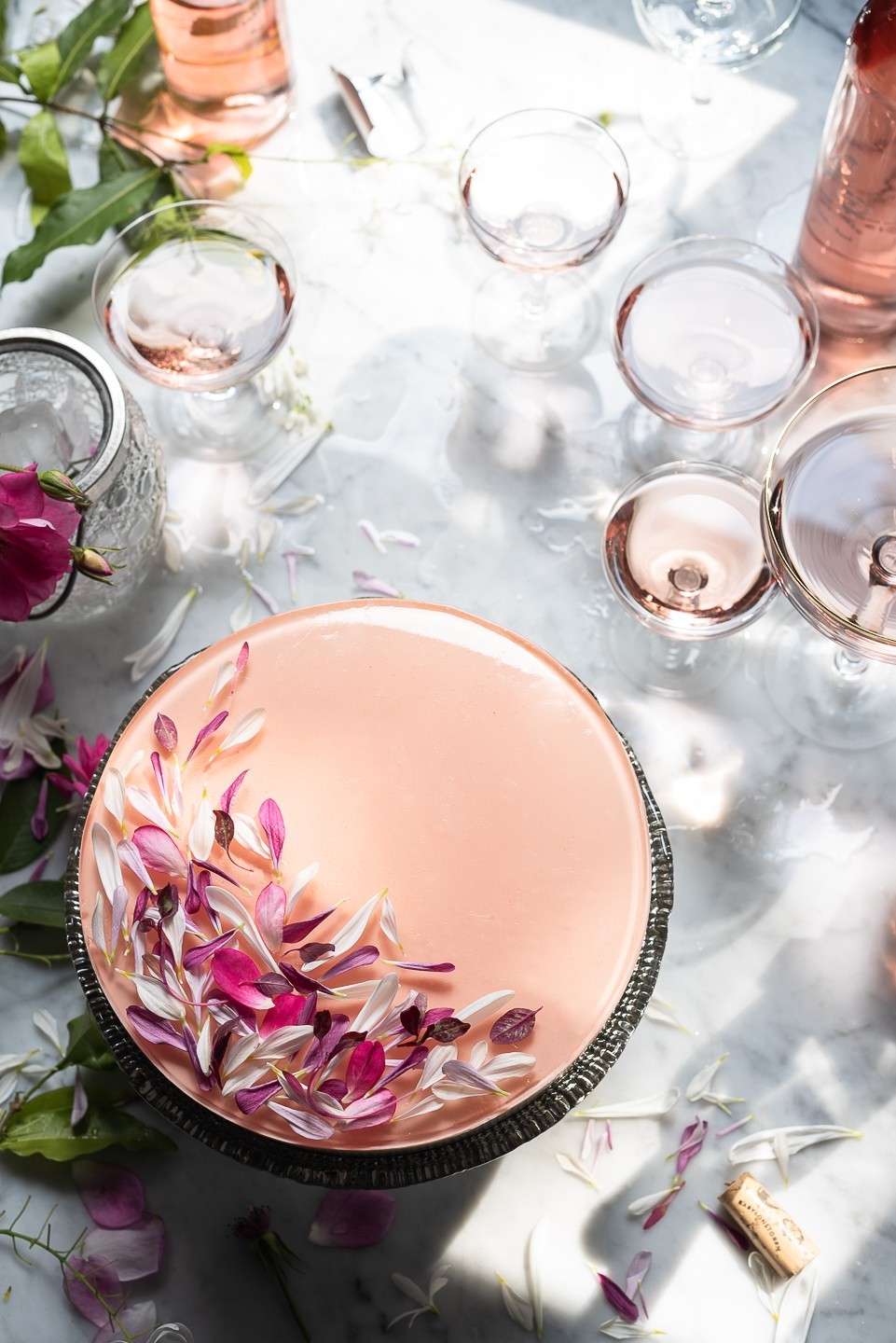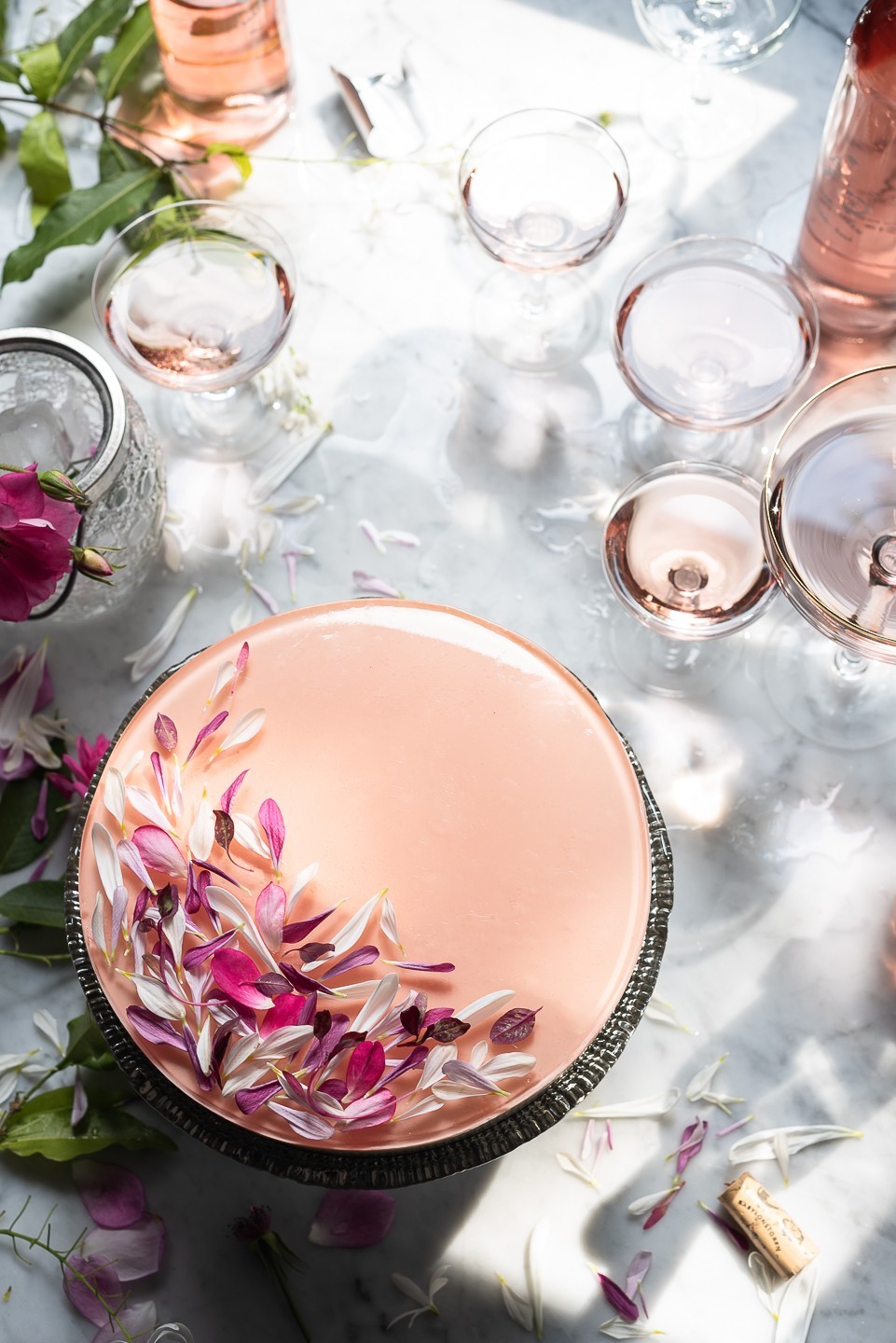 I'm not entirely sure whether this Honey Pannacotta cake with Rosé jelly is in fact a pudding masquerading as a cake or vice versa. Either way, I'm completely smitten. I think you will be too. From the sour cream coconut cake to the chocolate and honey pannacotta, every mouthful encapsulates the sweet promise of spring.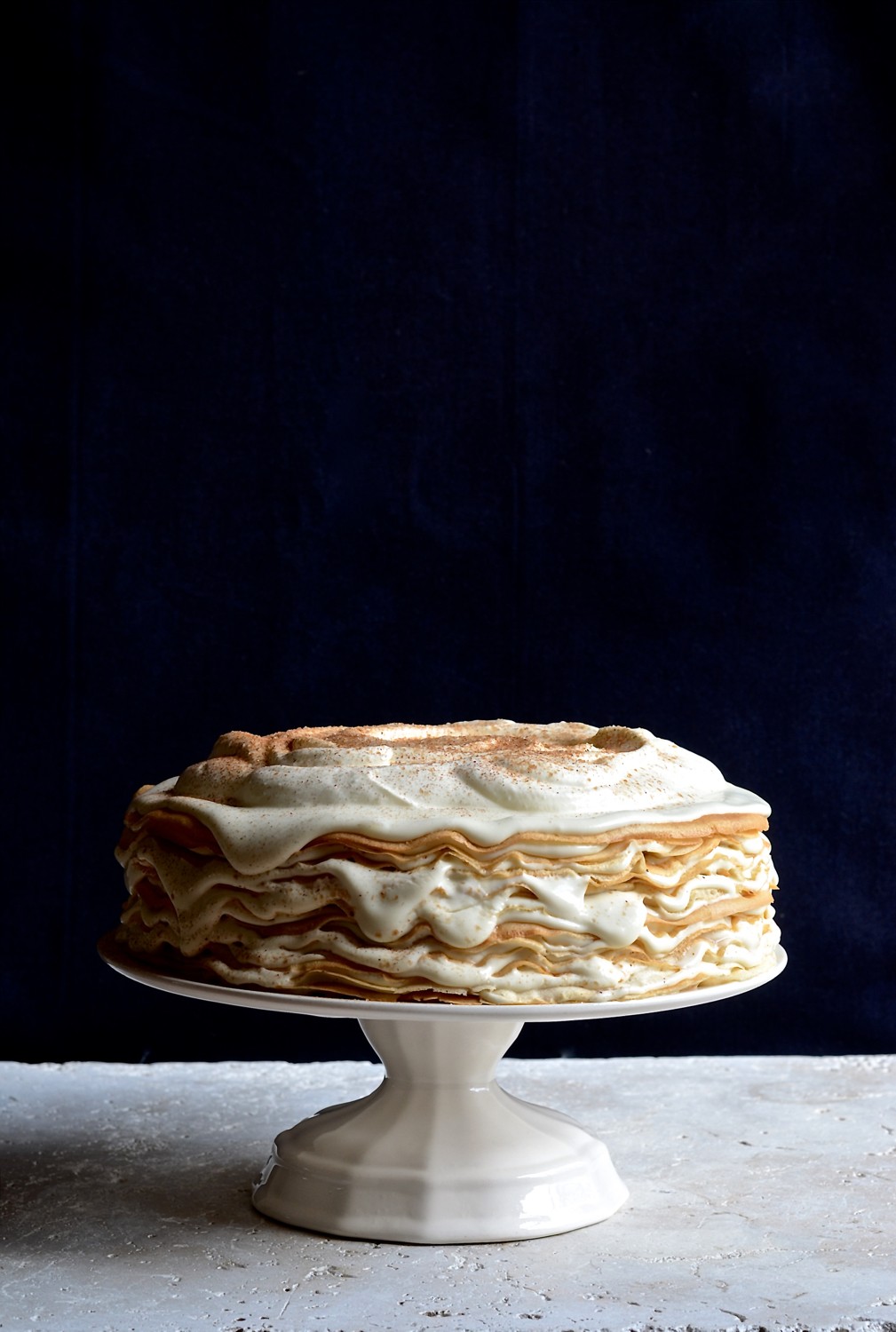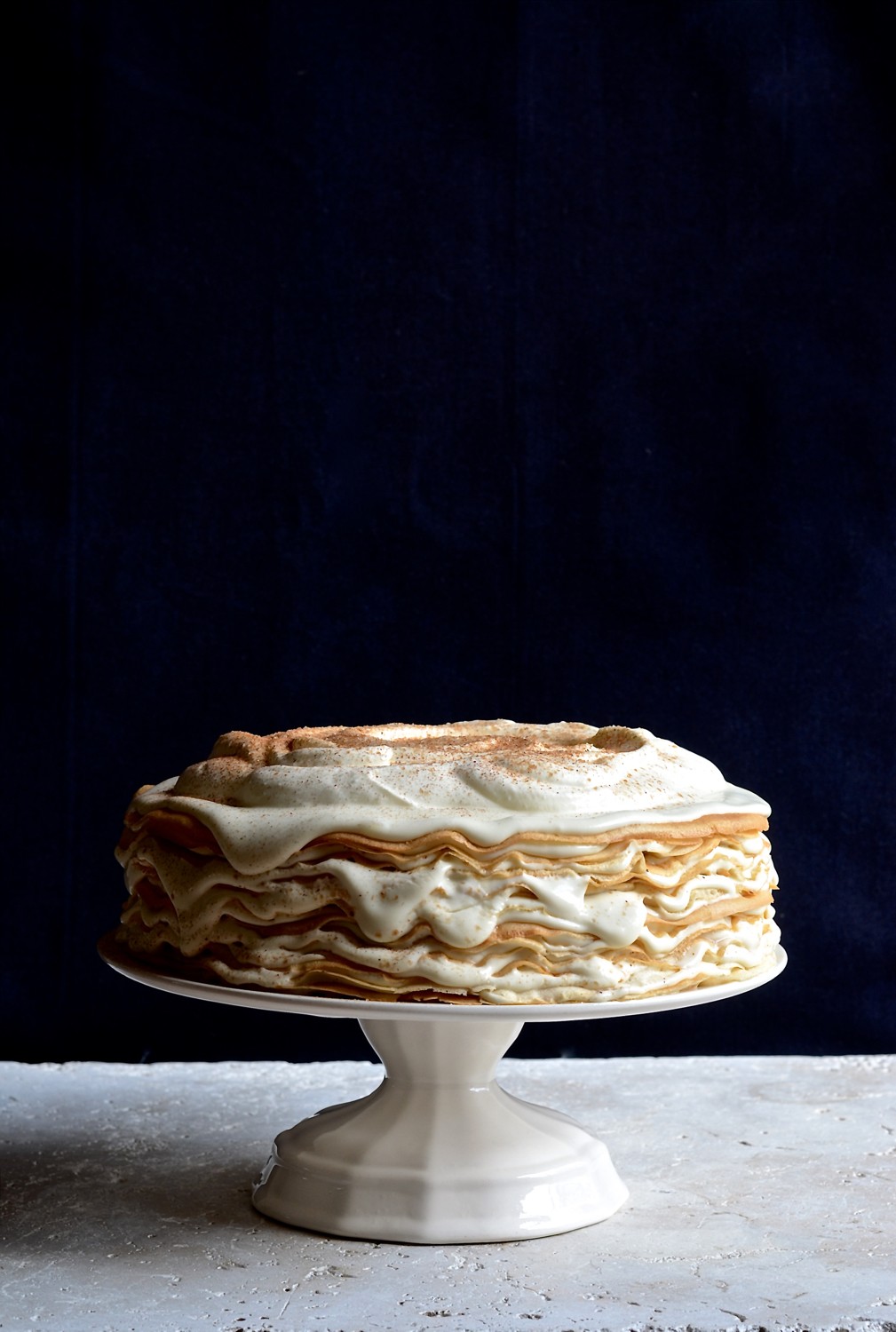 Milk tart pancake mille-feuille is a delicious mouthful that sounds fancy but is shamefully simple to make. Mille-feuille refers to the multiple layers of buttery puff pastry, usually filled with cream and fresh berries. Multiple pancakes with voluptuously spilling custard. Who can resist?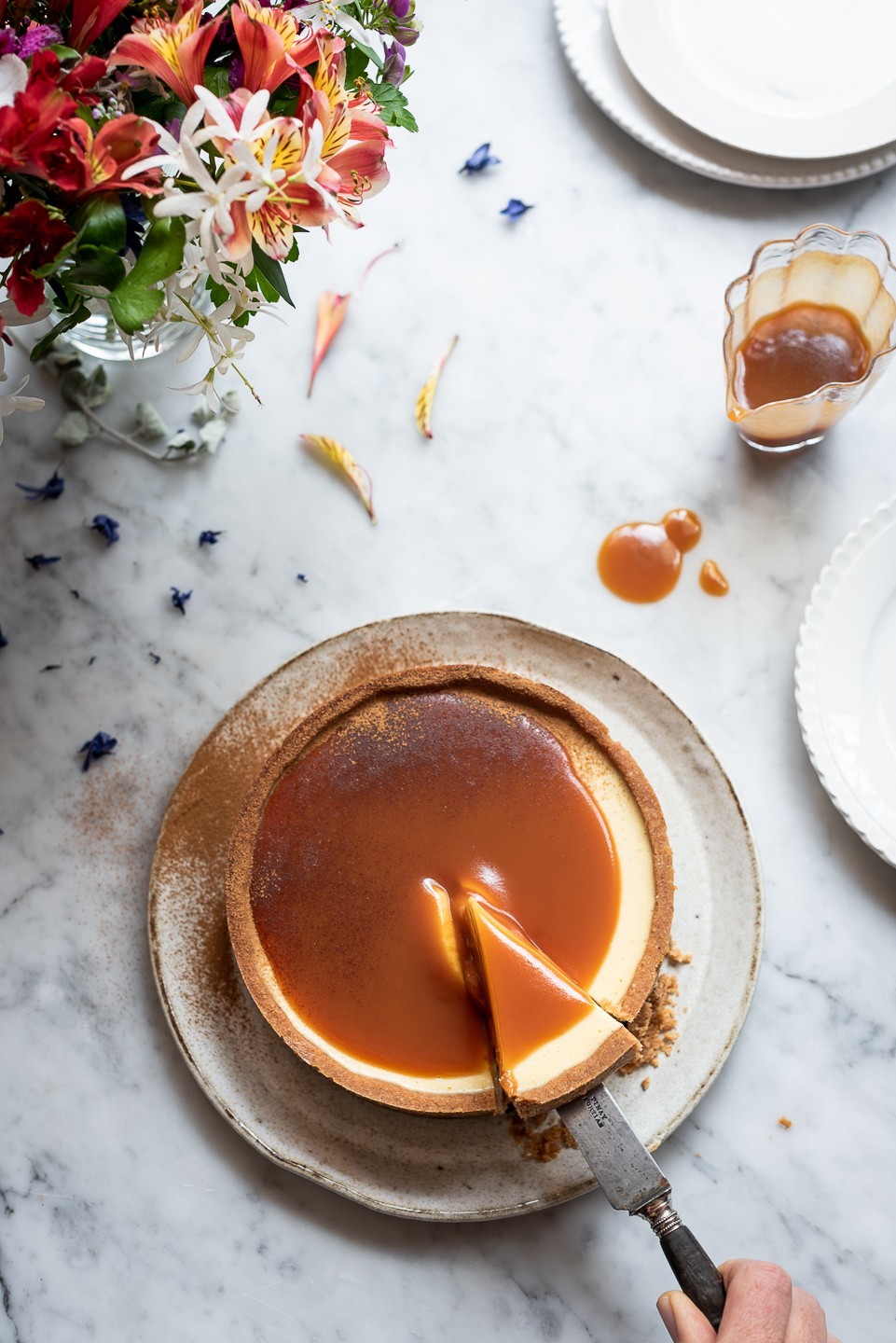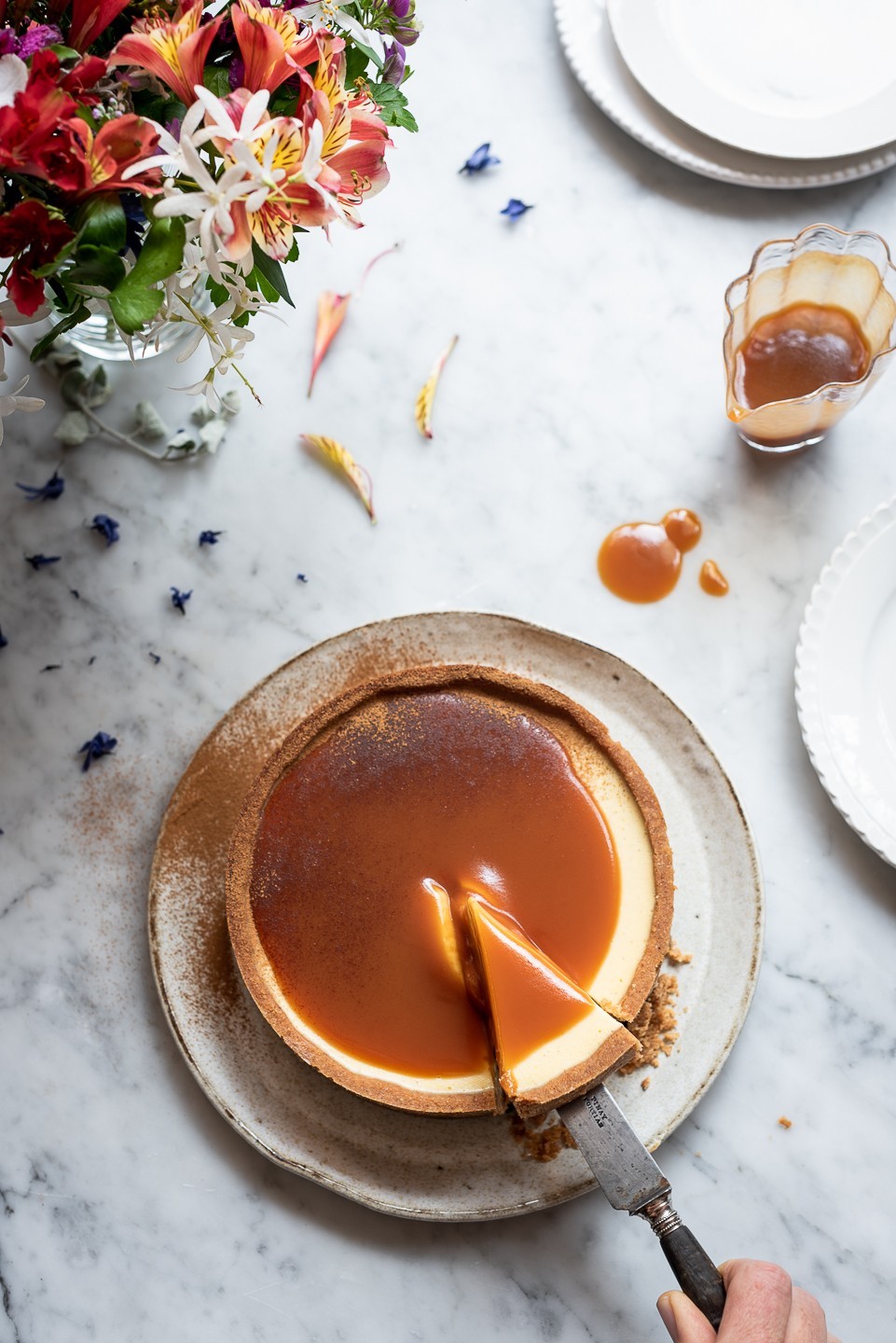 Everyone has a collection of secret recipes, the hand-written kind, passed on by either a family member or really a good friend who doesn't mind spilling the beans. In amongst the hand-me-downs, is my mother's recipe for a soft-set crustless milk tart that's almost curd-like in the centre with a whispery wobble that reassures it's going to melt in the mouth. Most of us grew up eating milk tart, made as only our mothers and grandmothers could. When I eventually hang up my apron, I hope my girls will still be talking about this Milk tart cheesecake. From the moment I sliced into its satiny softness, I knew we were in deep trouble. This sublime cheesecake was made in the Instant Pot. The texture is flawlessly smooth!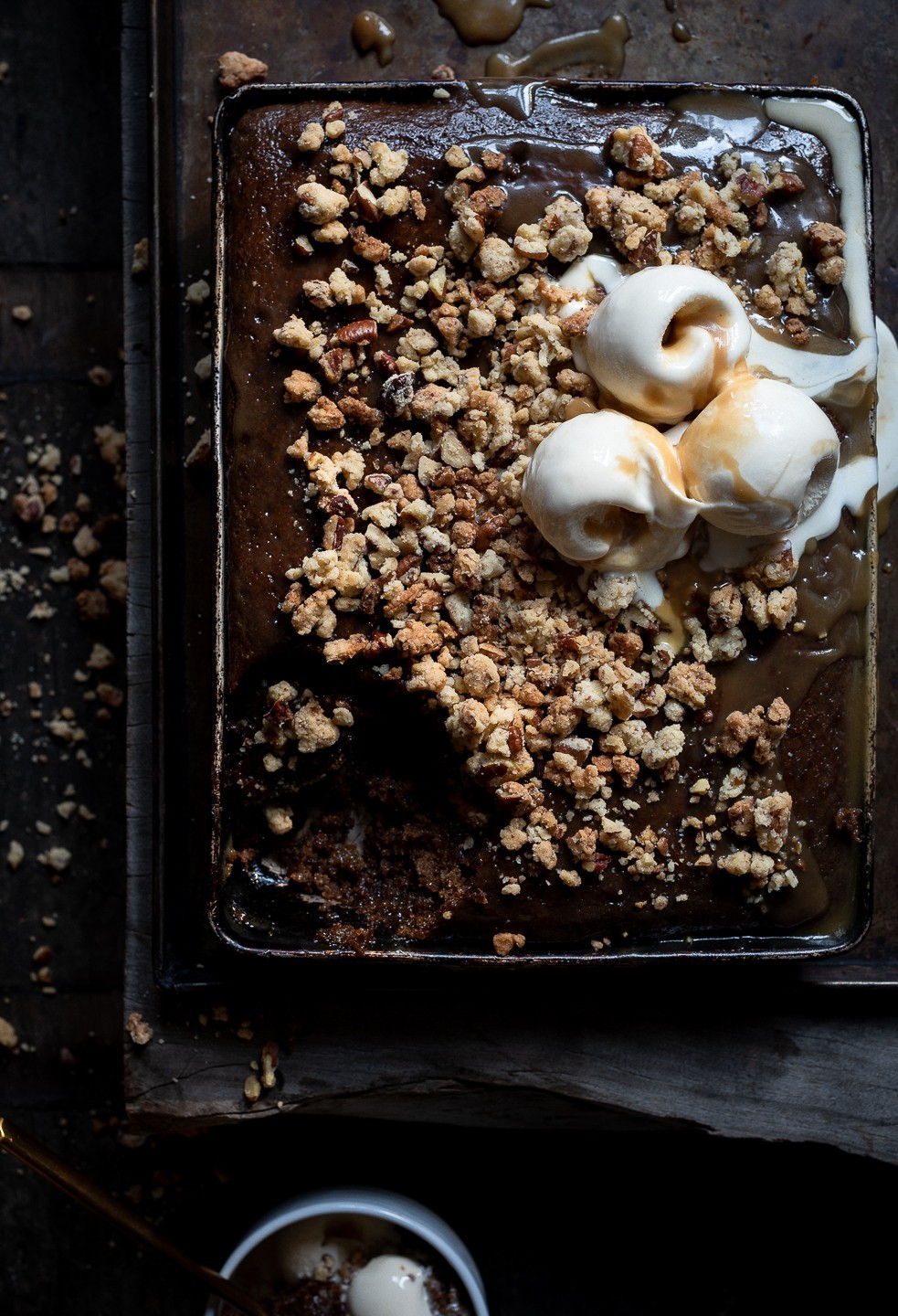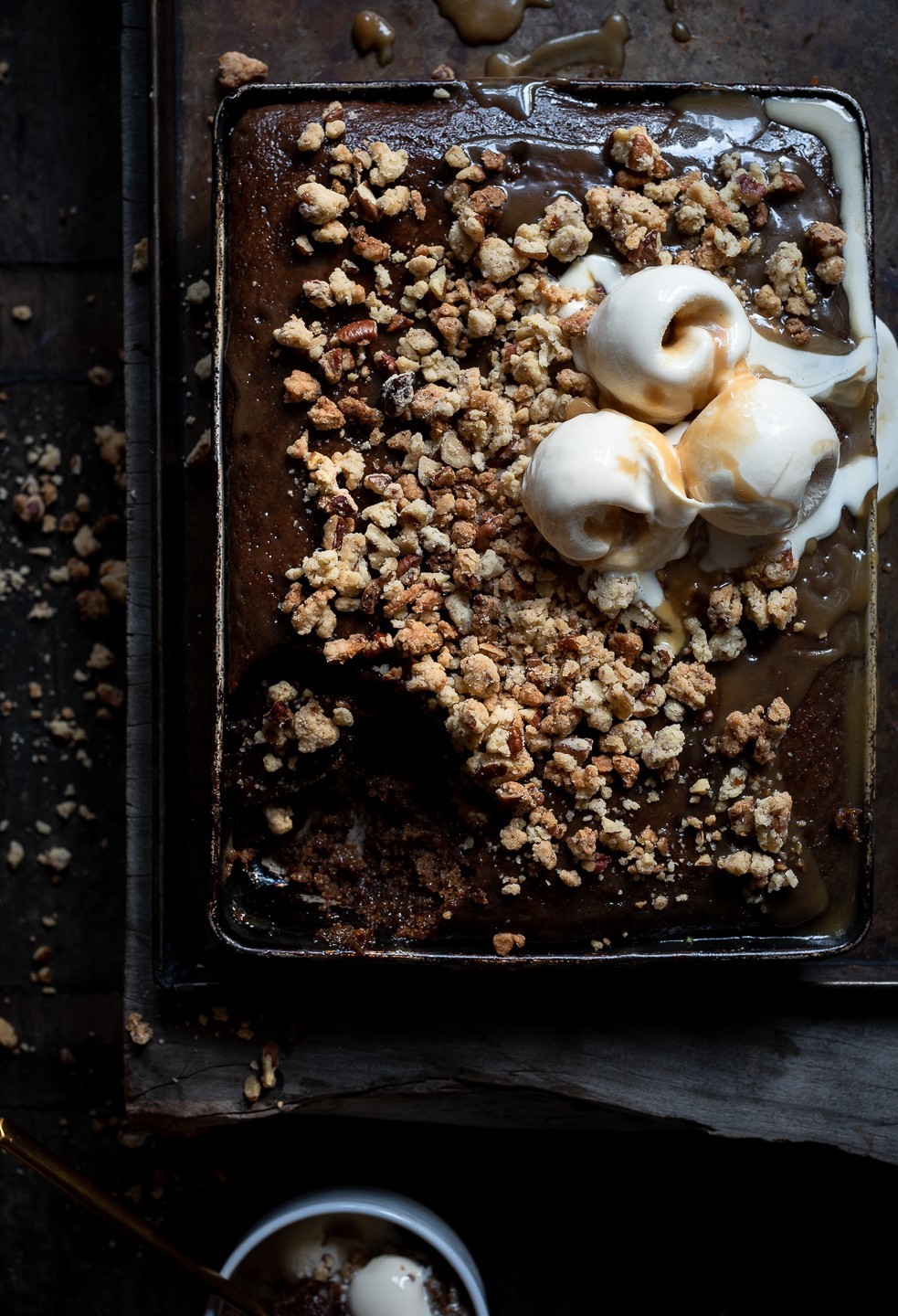 This is what happens when you spend too much time in the kitchen. You start playing with the classics and end up with possibly the best cookie crumble sticky toffee pudding ever. Imagine buttery pecan cookies strewn over a toffee sauce-soaked date pudding. Virtuous, it certainly isn't. Dessert of your dreams? Absolutely.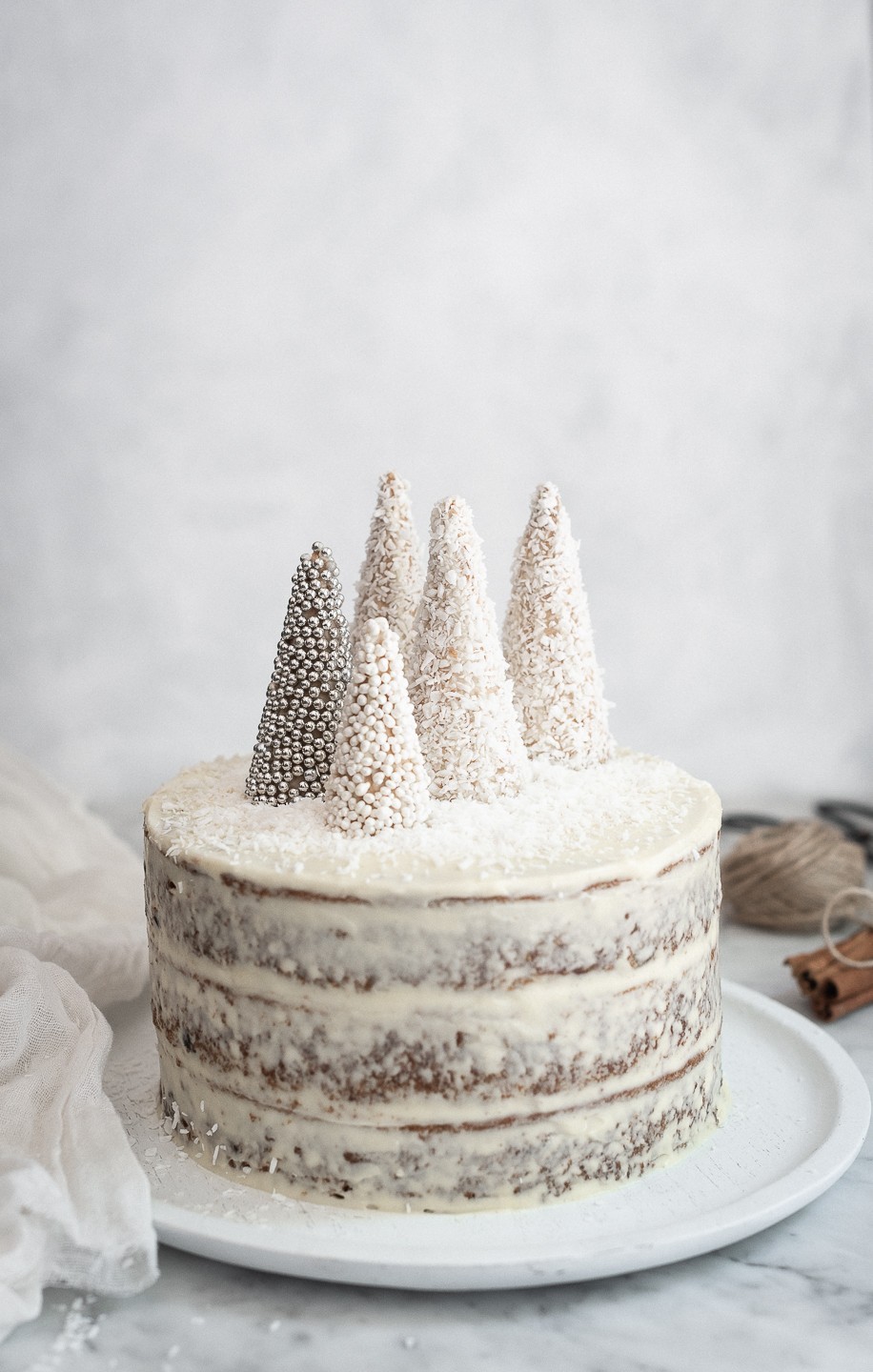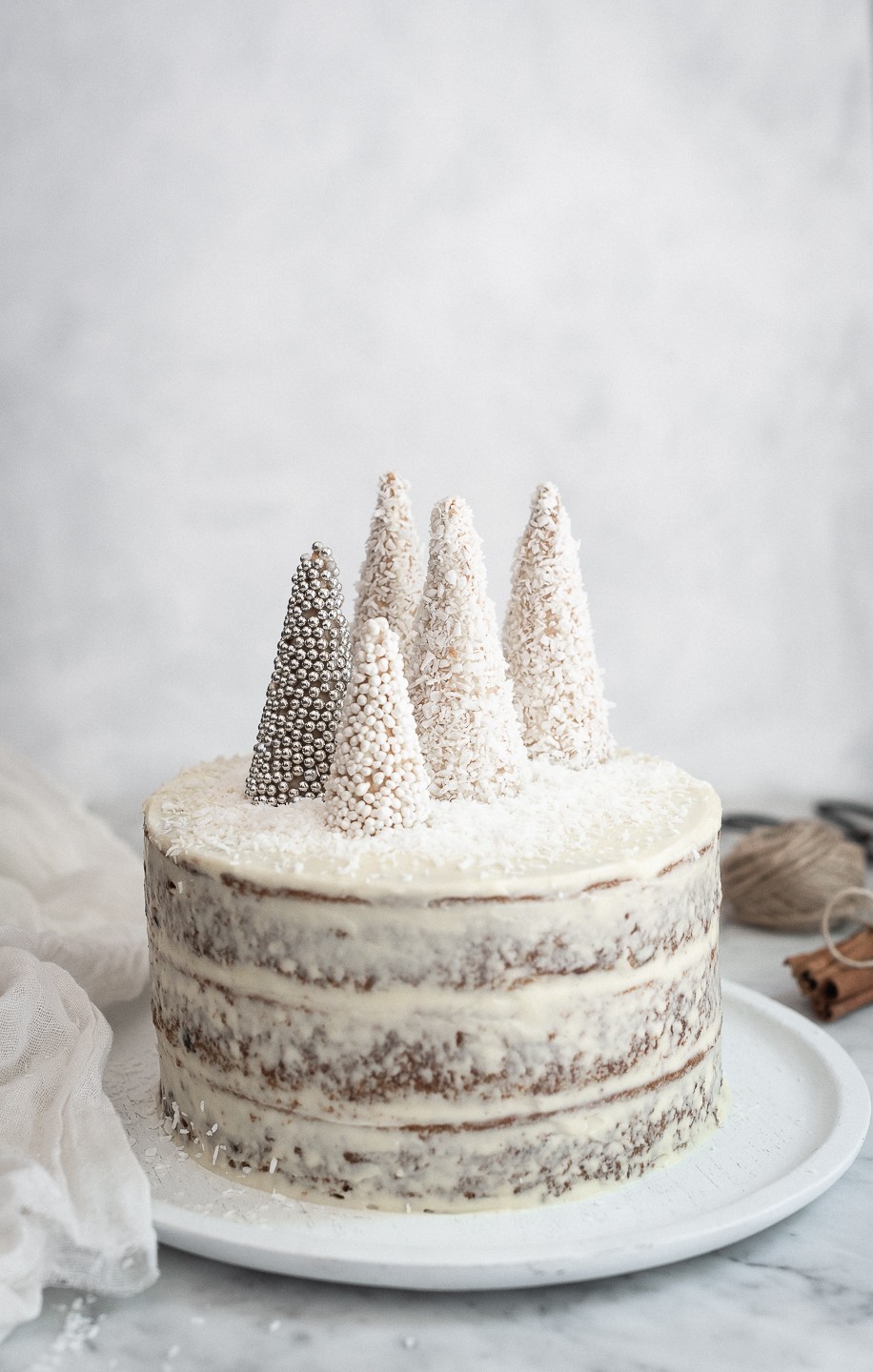 There are two kinds of people in this world. Non-Christmas cake eaters and those so besotted that they do Christmas in July and December. I'm with the latter, lover of all things fruity – mince pies, steamed pudding and a brandy drenched fruit cake. Underneath these white capped snow-cones, lies the marriage of two seasonal favourites – Sticky toffee pudding & Christmas cake. Now you can have your cake and pudding in one!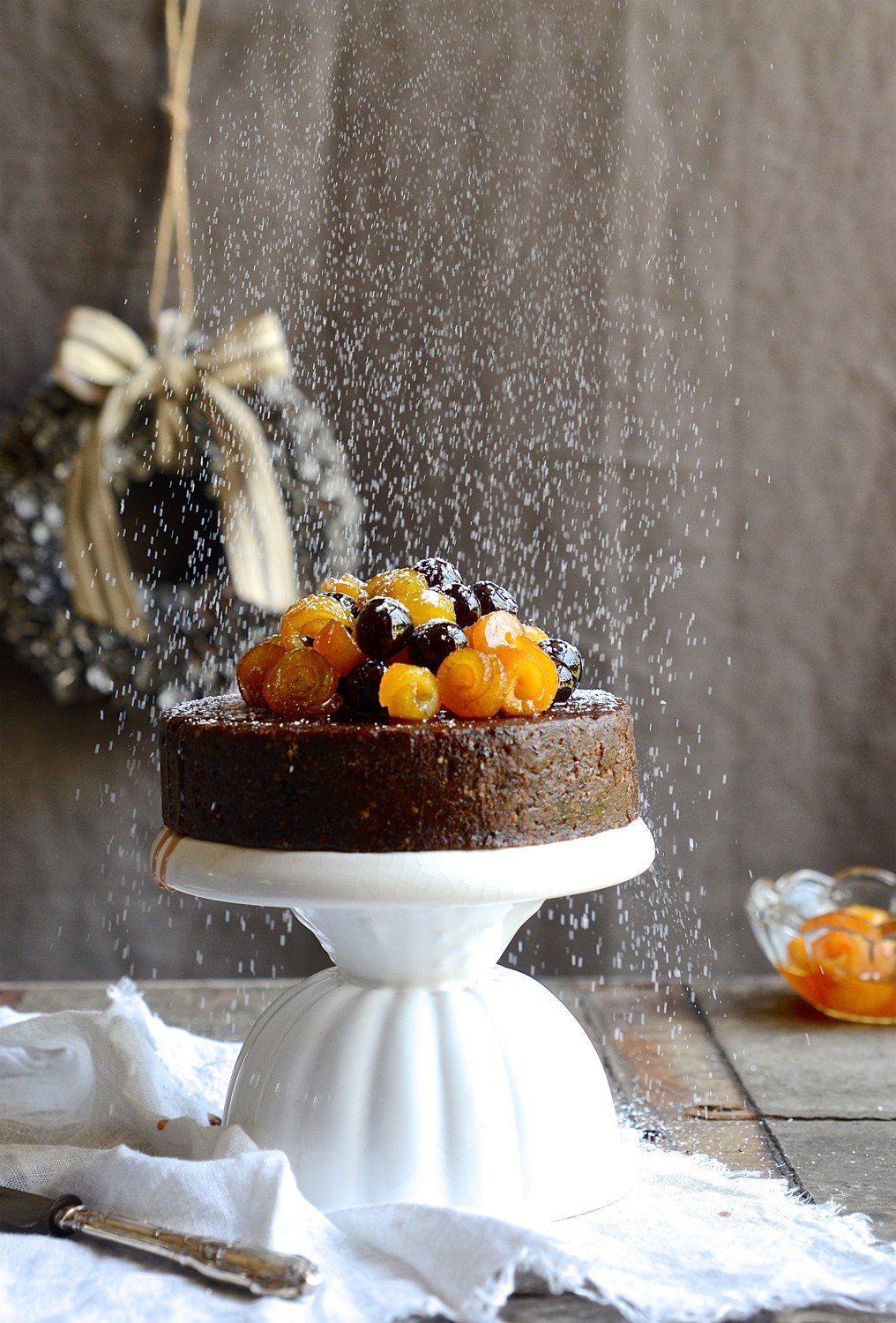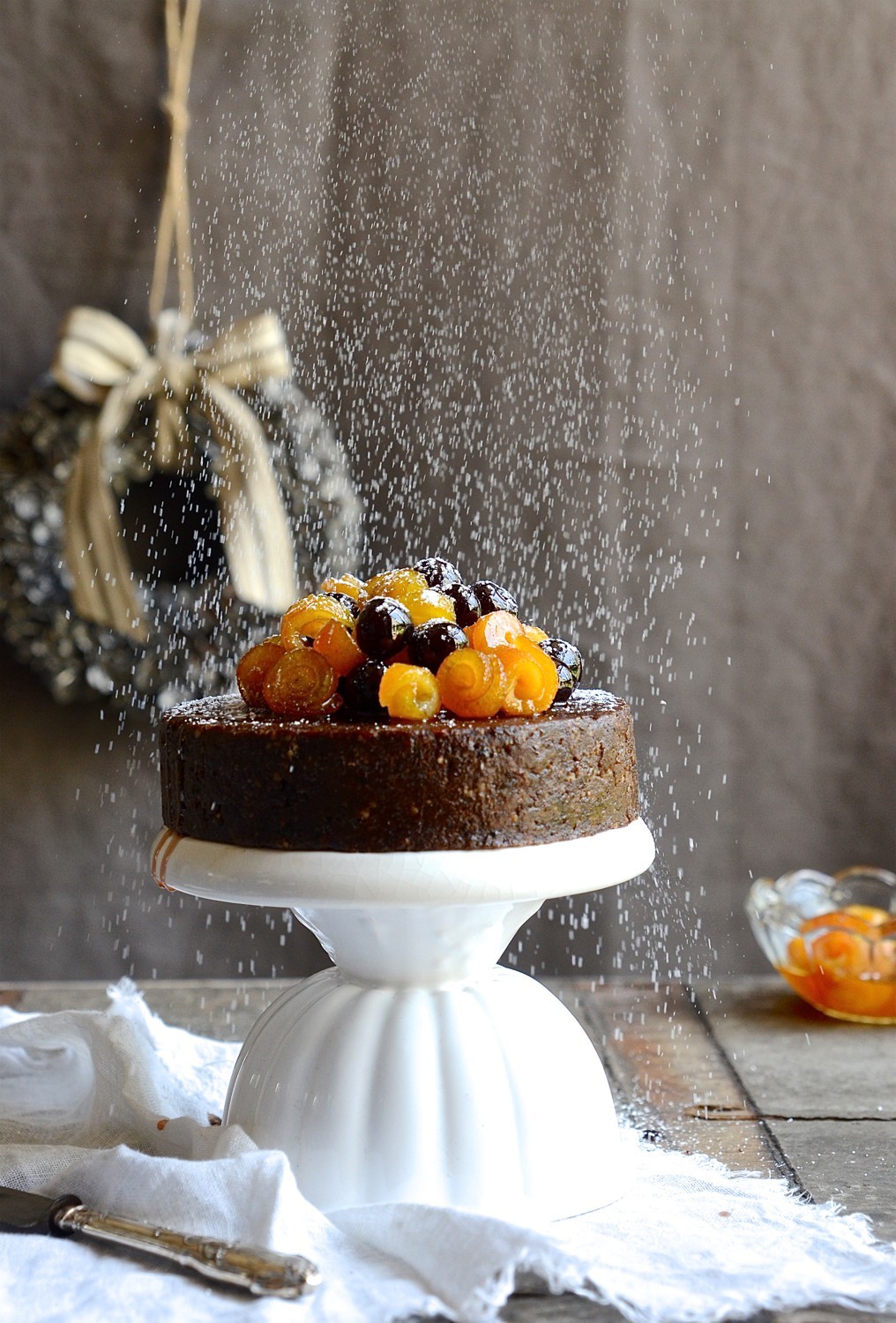 If you've missed the Christmas cake deadline, like me, this No-bake Christmas fruit cake might well be the answer. It's deliciously spiced and sticky with medjool dates, ample nuts, dried fruits and all the warming spices of a respectable festive fruit cake. It also happens to be vegan. One of my favourites!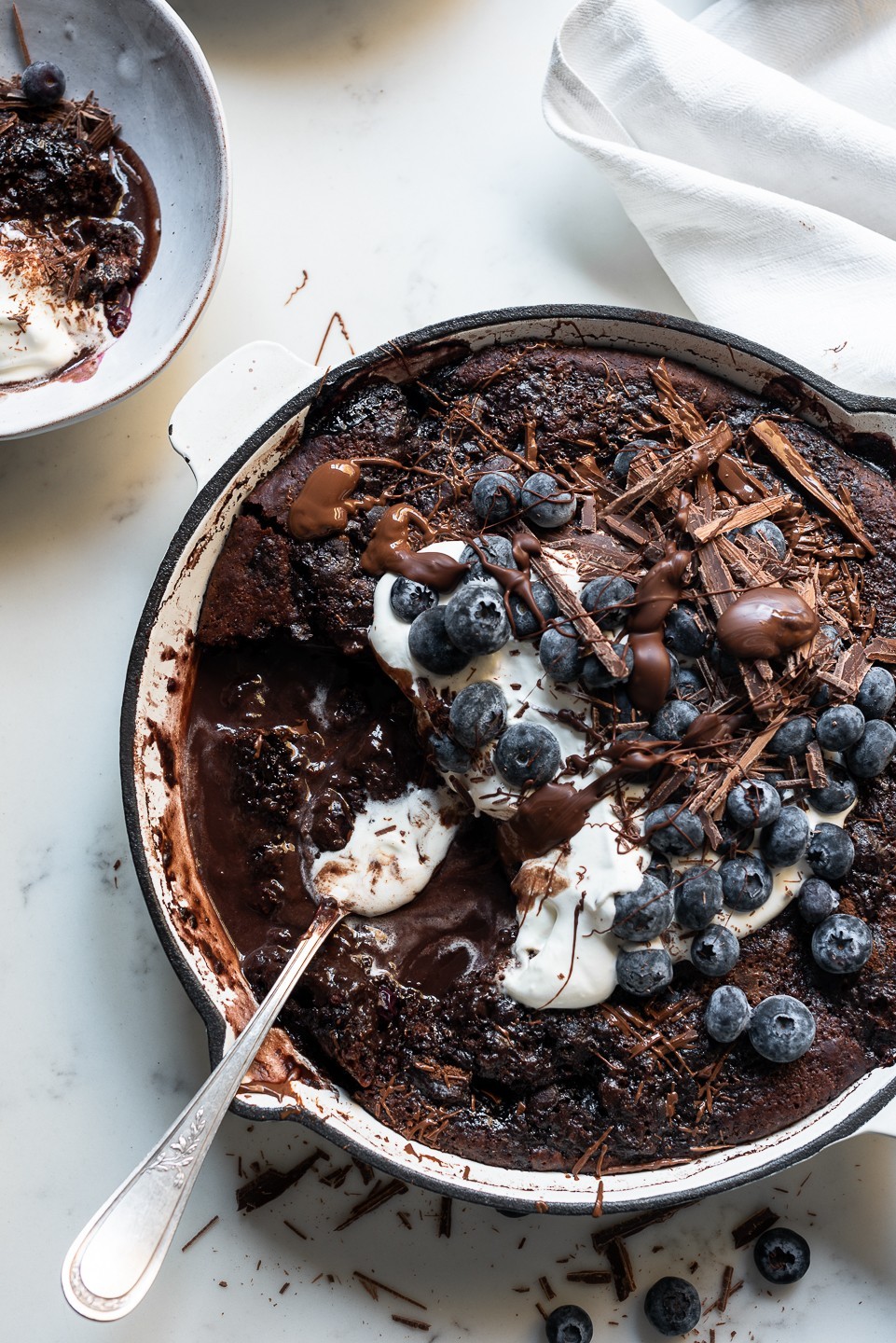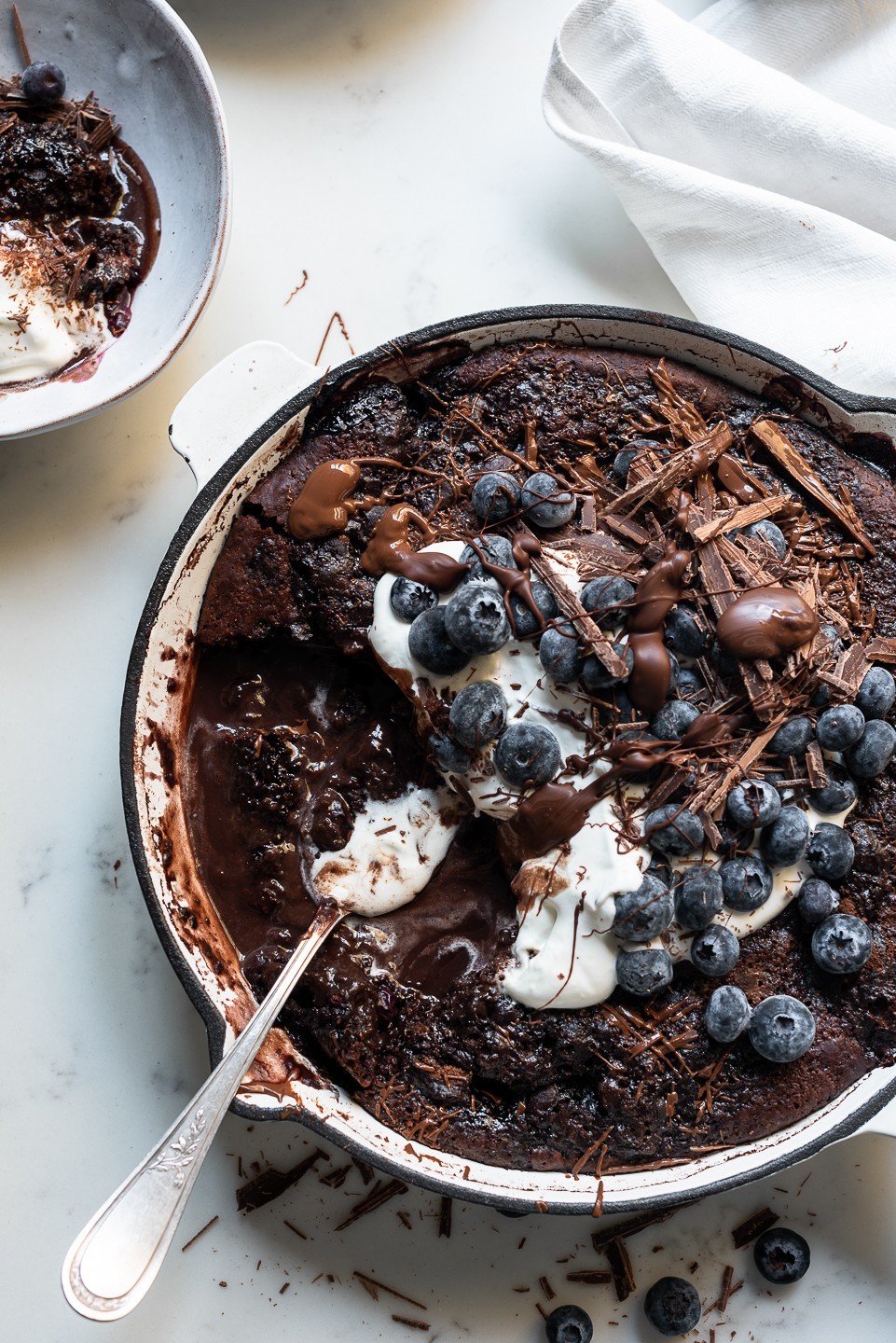 Almost everyone I know has a self-saucing pudding recipe, either passed on by their mums or from a good friend who doesn't mind spilling family secrets. My mother makes an ethereally light lemon self-saucer and a gingery thing that's more dense but gloriously appeasing. A couple of years back, I made a black forest baked pudding in one of my cooking classes. To the batter, I added pitted fresh cherries and large chocolate chunks. The sauce was caressed with a splash of warming liqueur. We still reminisce about it. This Chocolate cobbler pud fits the profile perfectly. Here, I used Natura Sugars Light Muscovado Sugar for the best caramel-ish flavour.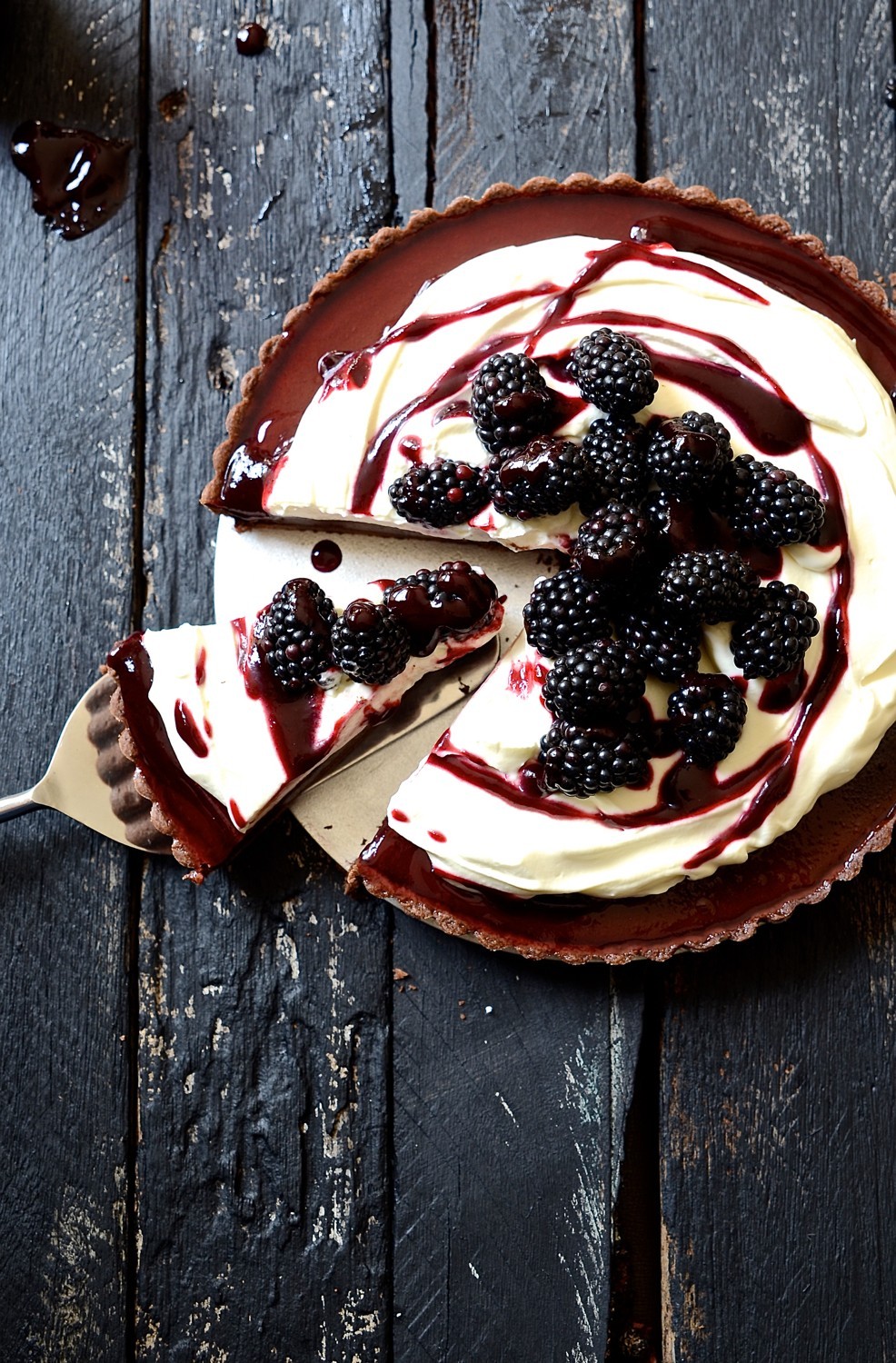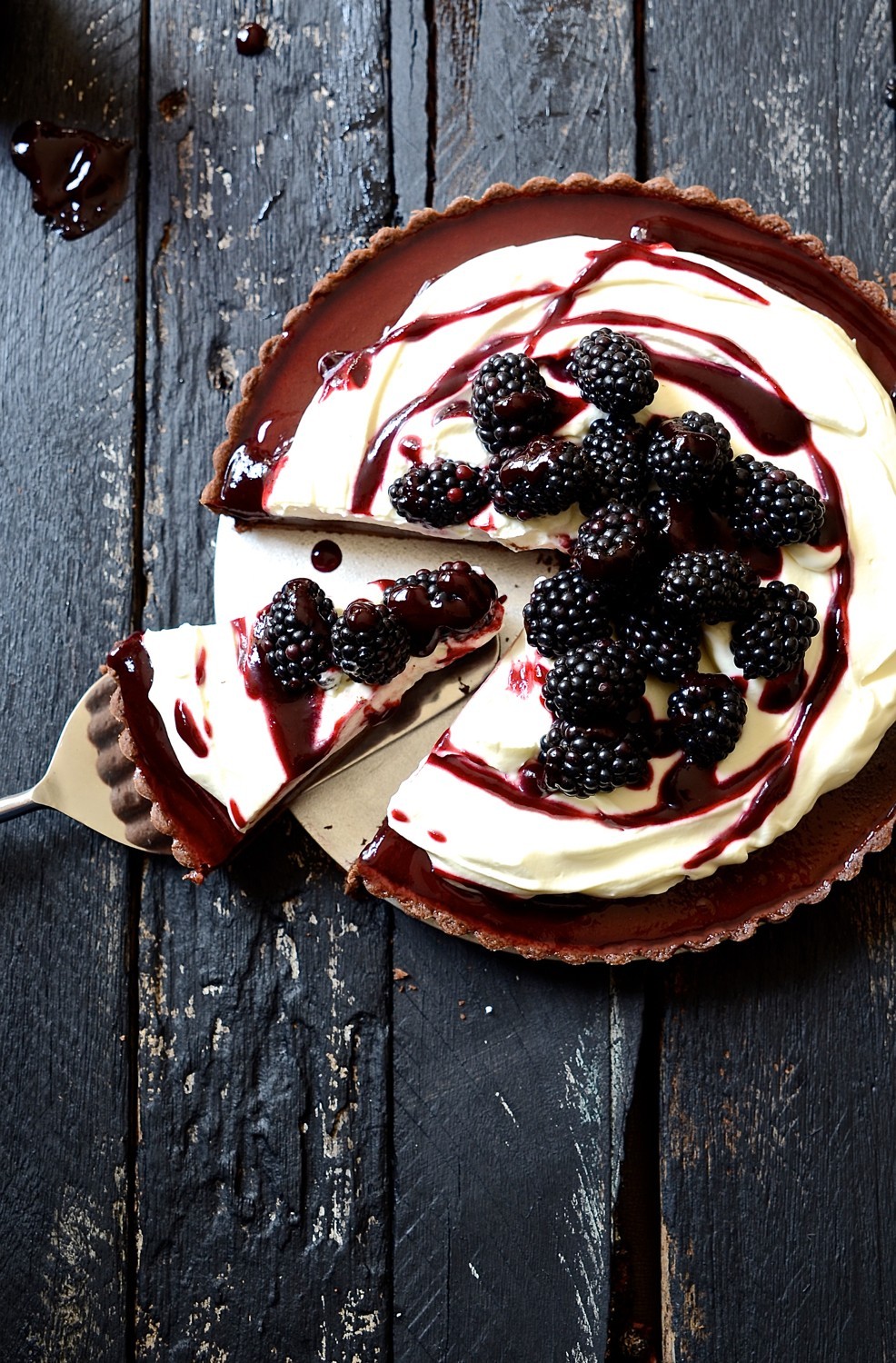 If you're looking for an elegant, make ahead dessert, there's nothing quite like a baked chocolate fondant tart to wow your guests. The flavours are subtle but rich with a shortbread-like cookie crust, to which I add a grinding of black pepper. A little unusual, but a real surprise. If anything, it deepens the cocoa flavours. Using the best quality 70% dark chocolate for the fondant filling goes without saying.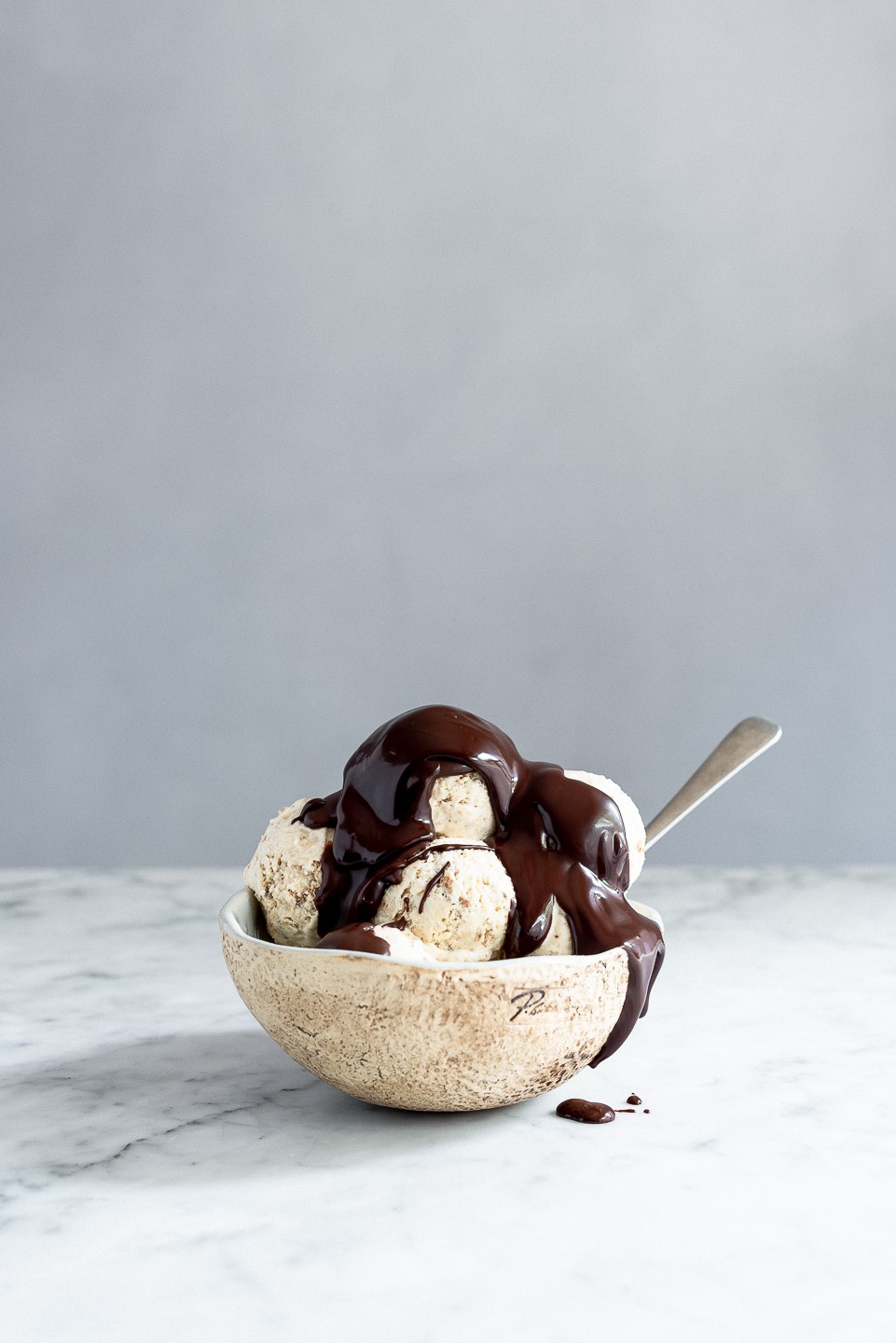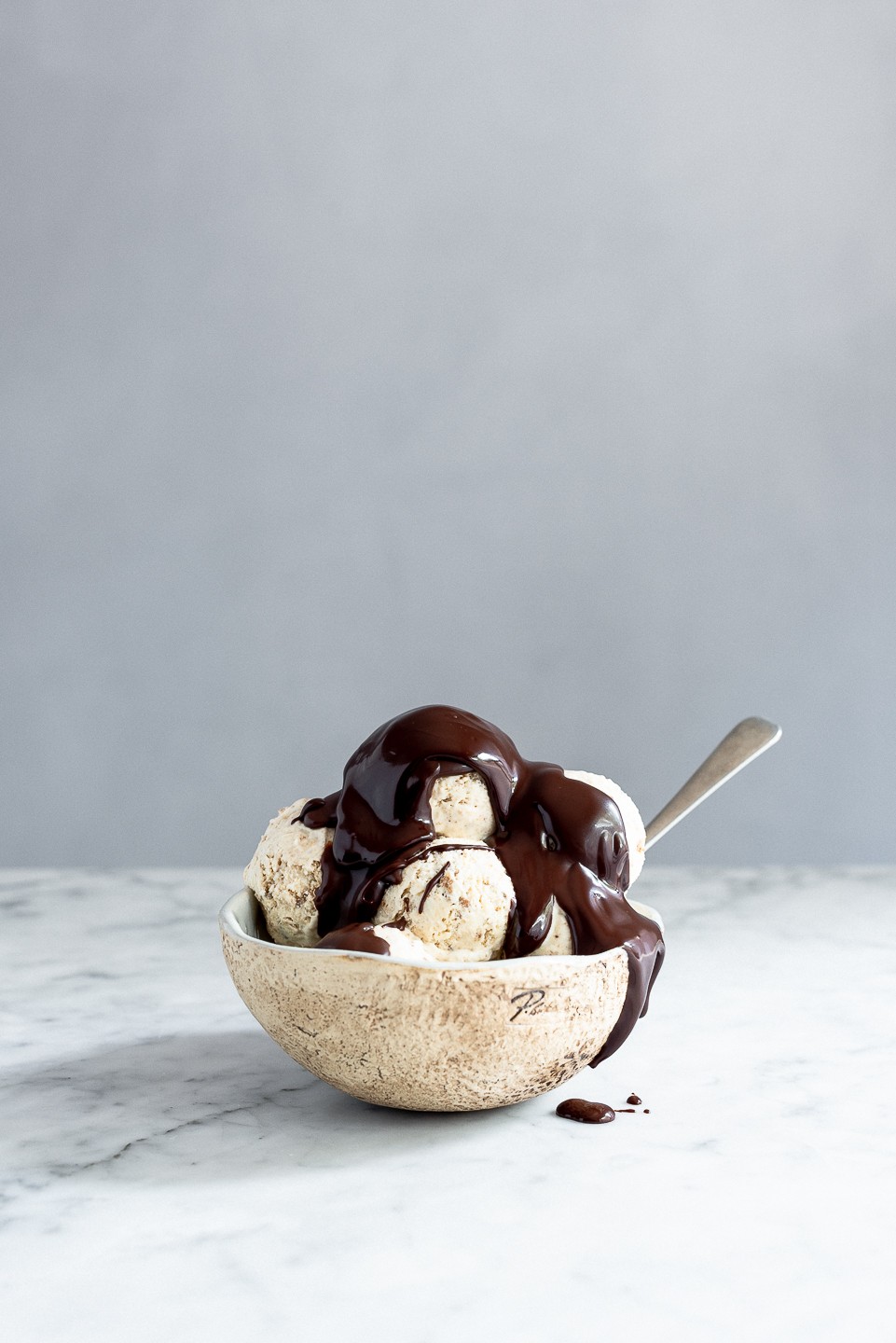 Most no-churn ice cream recipes start with condensed milk as a base. This Condensed coffee ice cream is no different. Giving it true South African charisma, I'm adding a shot of espresso and lightly crushed muesli rusks. It tastes similar to sweet Thai coffee but with chewy bits of baked buttermilk crumbs.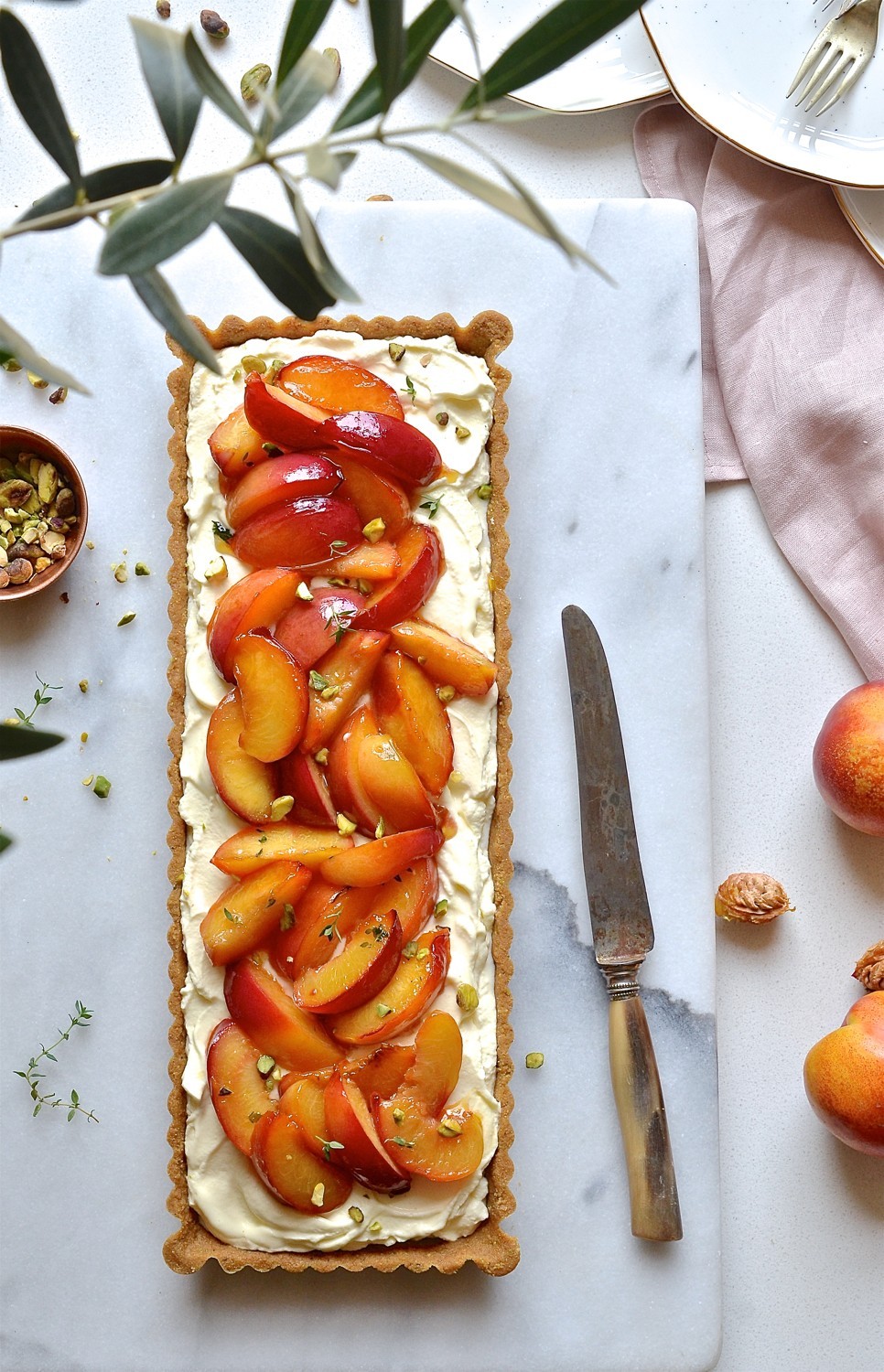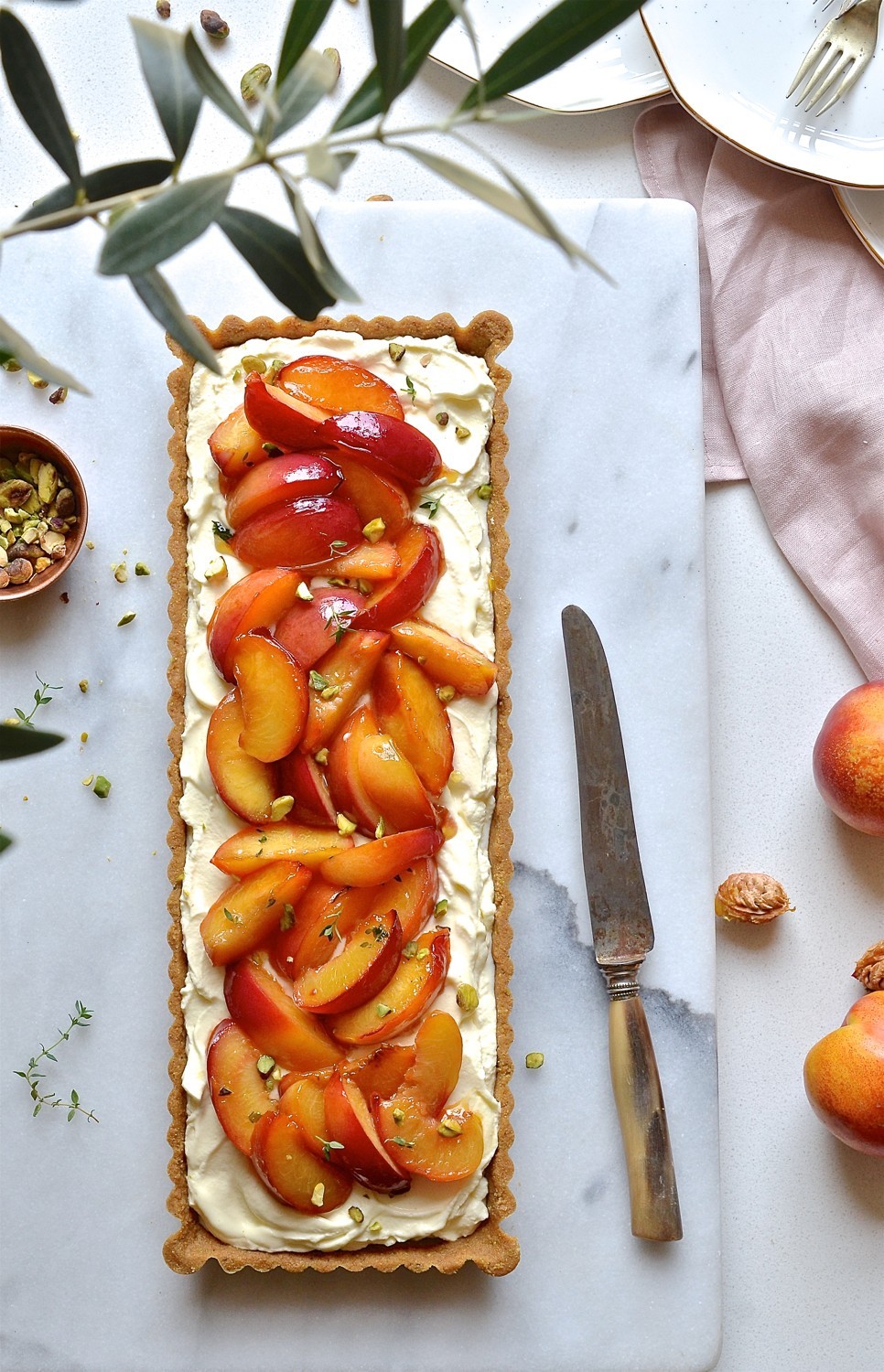 When it's too hot to turn on the oven, a no-bake recipe is the simplest route to a delectable summer dessert. And what could be better than sweet nectarines with white chocolate custard creme? Piled into a pistachio and cardamom biscuit base and drizzled with honey butter, there's plenty of reason to get excited about this nectarine tart. It's a celebration of peaches and cream with seasonality at its core.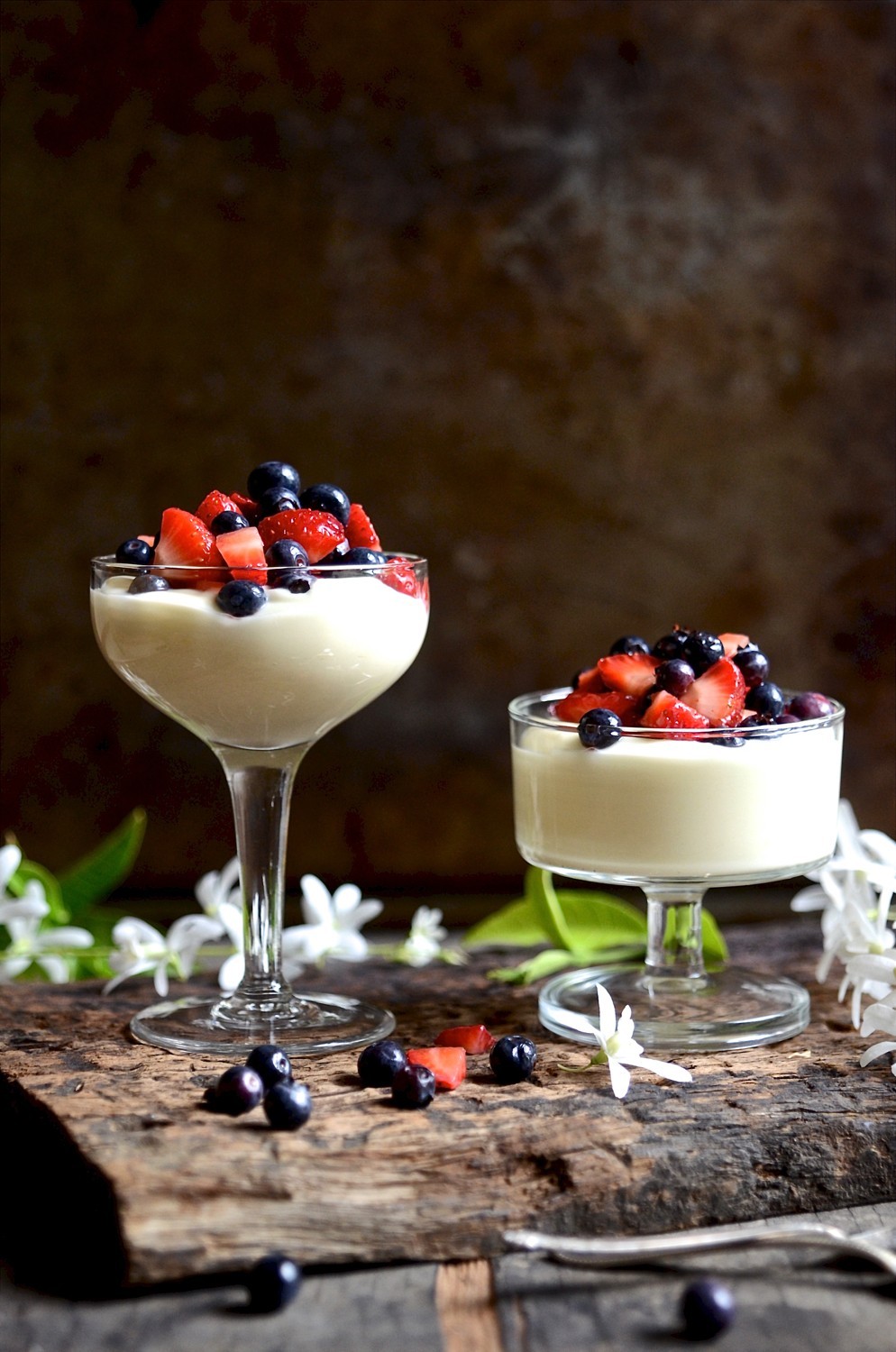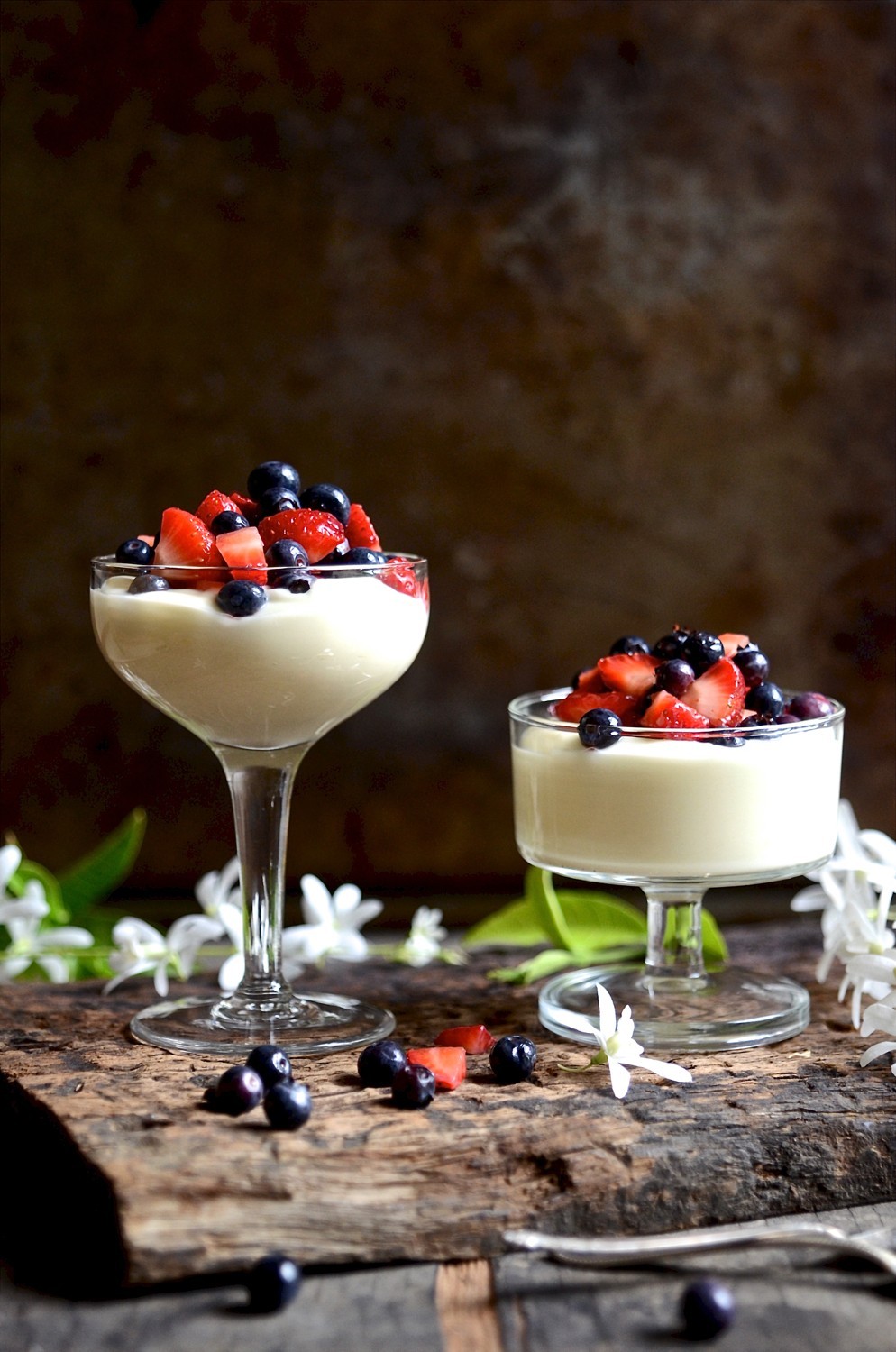 If you're looking for an easy summer dessert that takes 5 minutes to put together, these lemon curd yoghurt creams with syrupy summer berries, are it. They're simple and light, needing only 6 ingredients. Tart lemon curd folded through softly whipped yoghurt cream, topped with summer berries.
I hope that in amongst my Best Holiday Dessert Recipes, you find a bundle of sweet inspiration to bring to the table. Remember to tag your images @bibbyskitchen using the hashtag #bibbyskitchen. I love seeing and sharing what you're making.
And, if you're looking for the perfect gift for a food-friend, grab a copy of my book, Bibby's Kitchen. It's available from all good book stores in South Africa, @Home Stores and on-line from @loot.co.za.