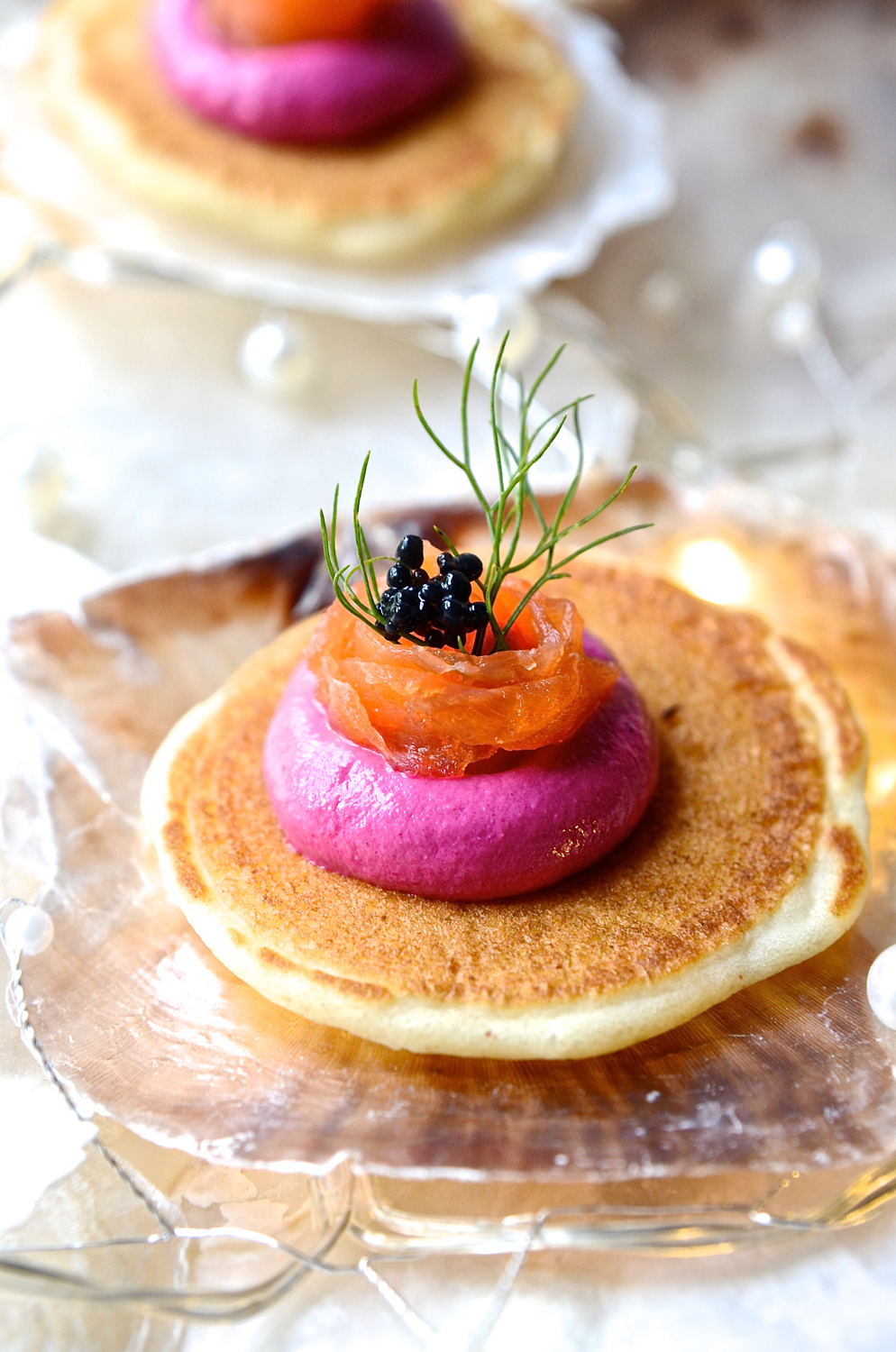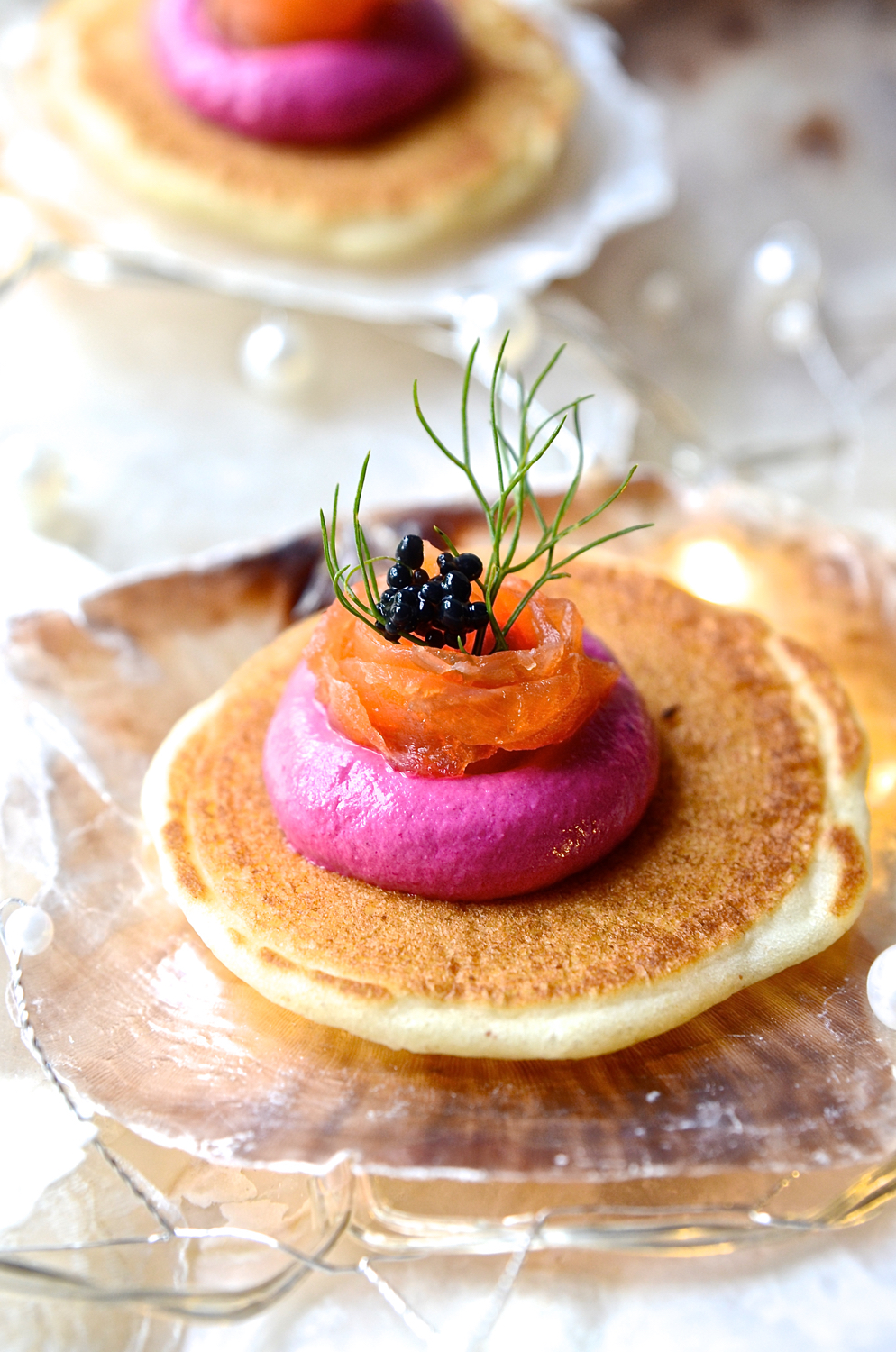 While our New Year's celebrations will be bear little resemblance to previous festivities, staying in, home and safe needn't mean a chip and dip affair. I've bundled together a few of my favourite appetizers, some that can be made ahead and stashed in the fridge. If you're planning on a cheese board, I'd definitely make the sweet chilli tomato jam. For those fortunate enough to have stocked up  before Level 3 bamboozled party plans, I've included several mocktail alternatives to temper the heat.
Blinis are brilliant little carriers of both savoury and sweet toppings. My Buckwheat Blinis with beetroot mousse and salmon ribbons are sensational. Topped with caviart pearls, a balsamic replacement for caviar, they're a sensory mouthful. I've simplified the recipe by replacing the yeast with baking powder so there's no proofing or waiting around for bubbles. Light, fluffy and simply delicious.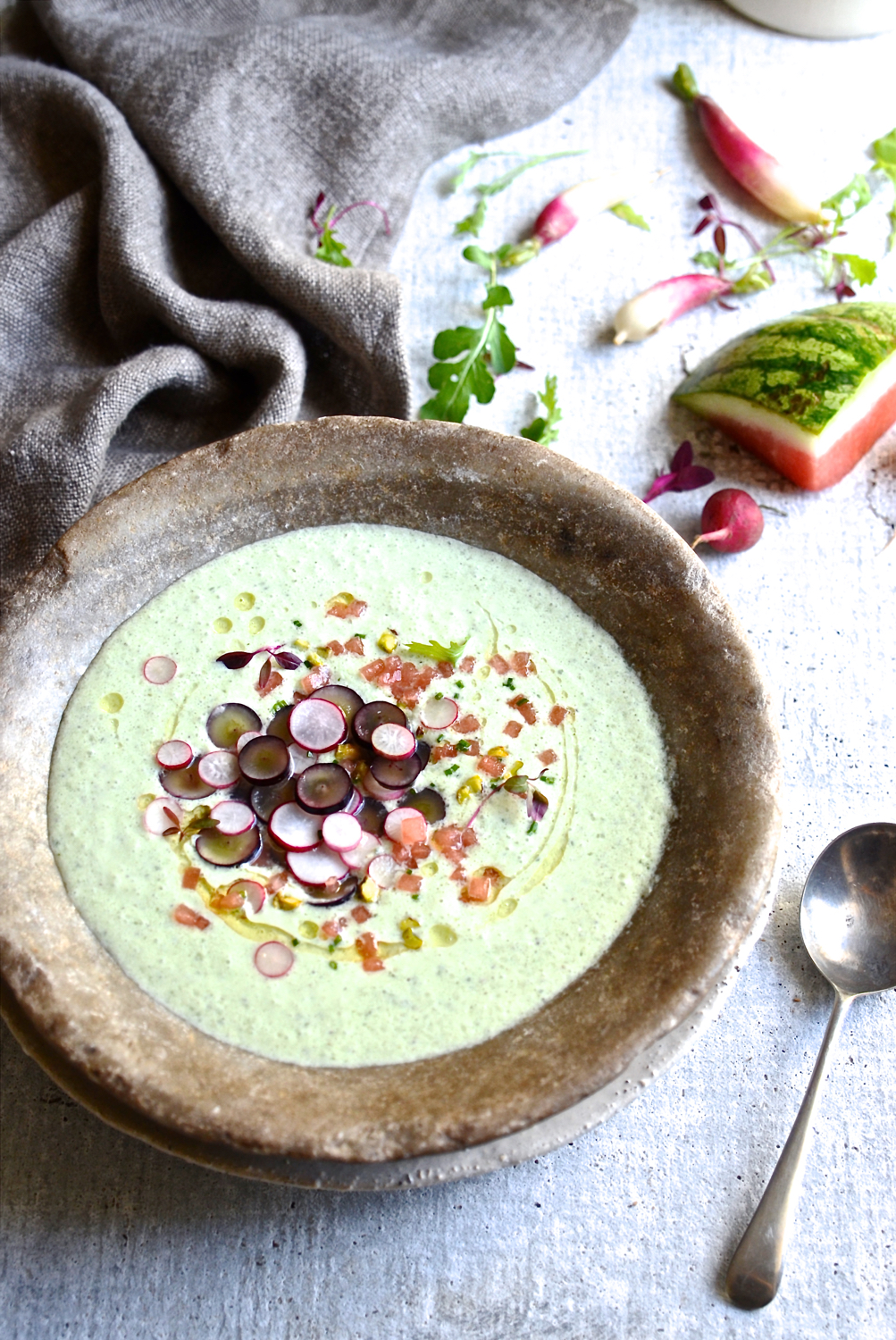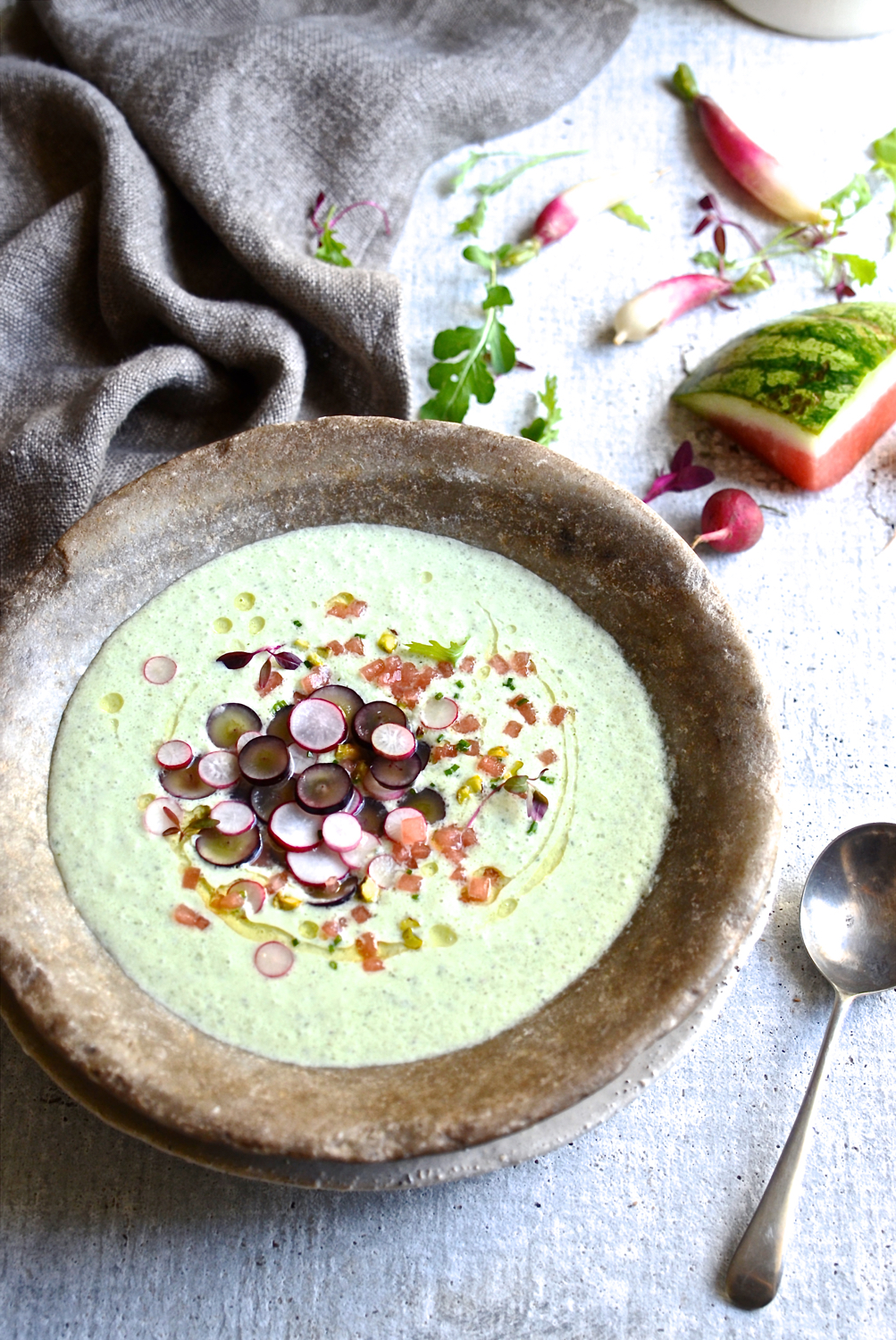 When it's too hot to turn on the oven, a chilled cucumber soup is refreshing cool and elegant. Most of the ingredients are kitchen basics – Extra virgin olive oil, fresh herbs, crisp cucumber and double cream yoghurt. The grape and watermelon salsa is unexpected but brilliant paired with the fresh clean flavours of the soup. Combing fruit and  vegetables might sound odd but it is exactly these juxtapositions that make food extraordinary. Serve in stemmed coupe glasses.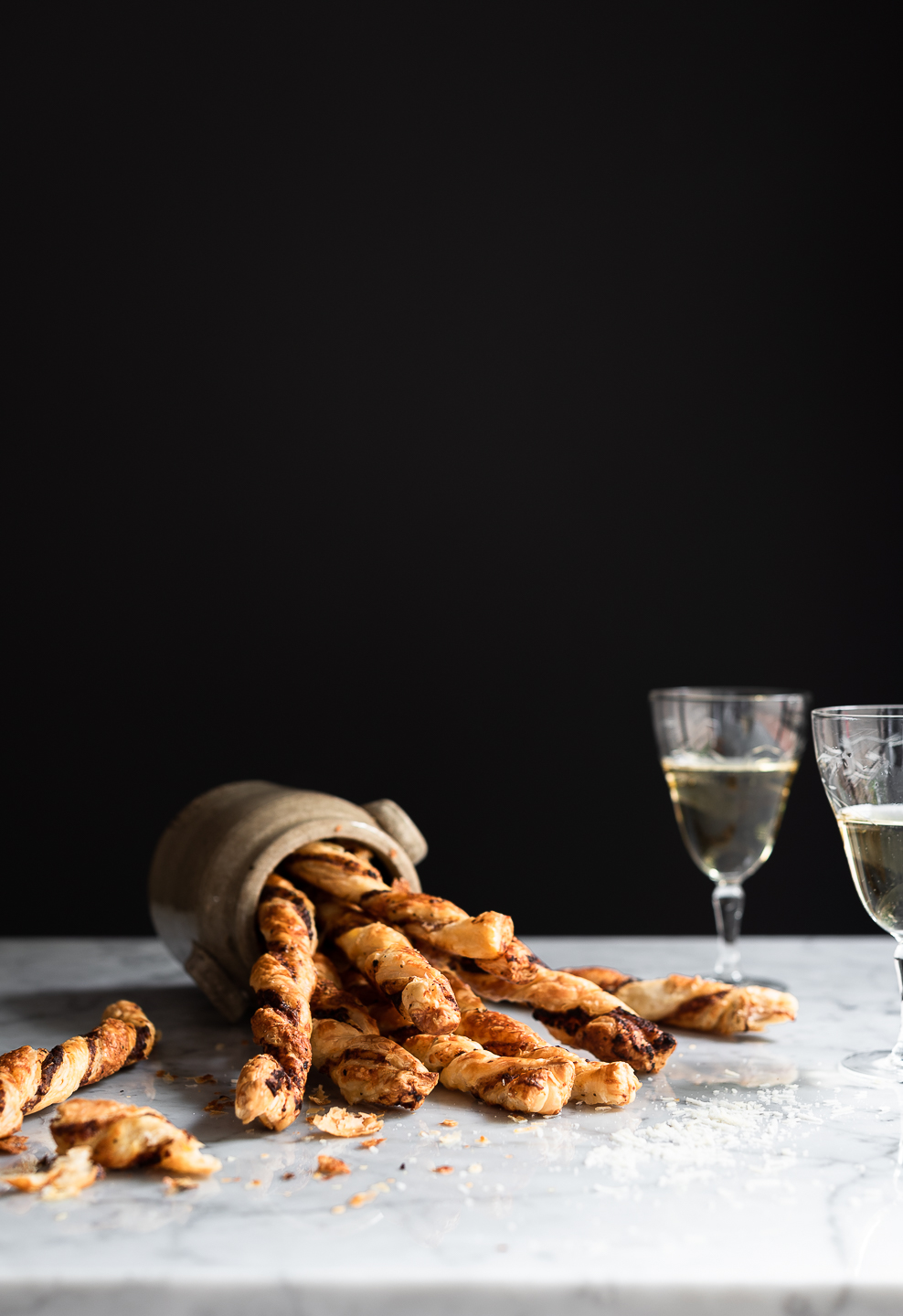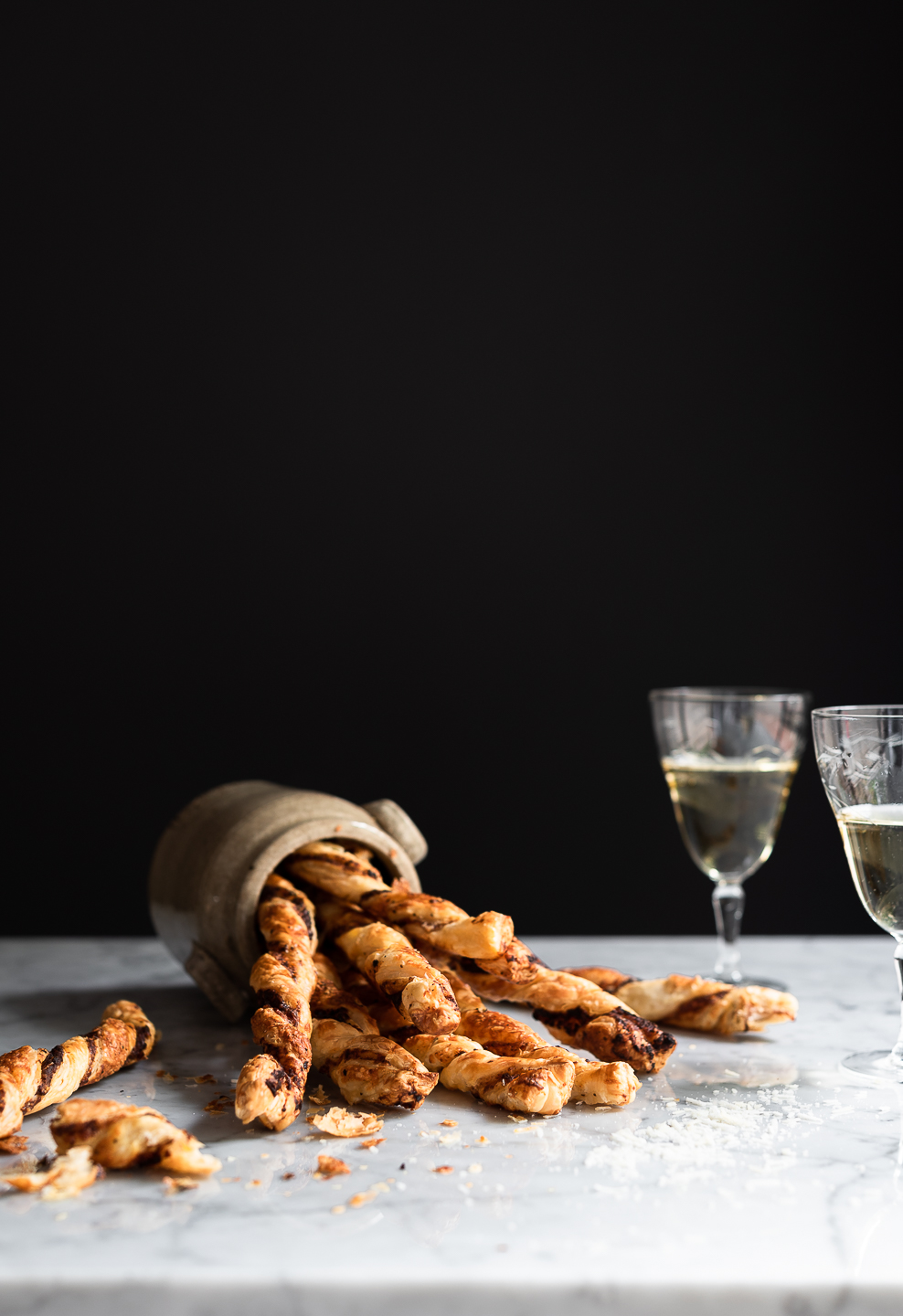 Savouries such as this, should always be served warm. If you're baking these harissa cheese straws ahead of time, reheat in a 180º C oven for several minutes before serving. The harissa tapenade is a homemade concoction. I used the harissa paste recipe from my cookbook. Mix it up with a good olive tapenade if you love Middle Eastern flavours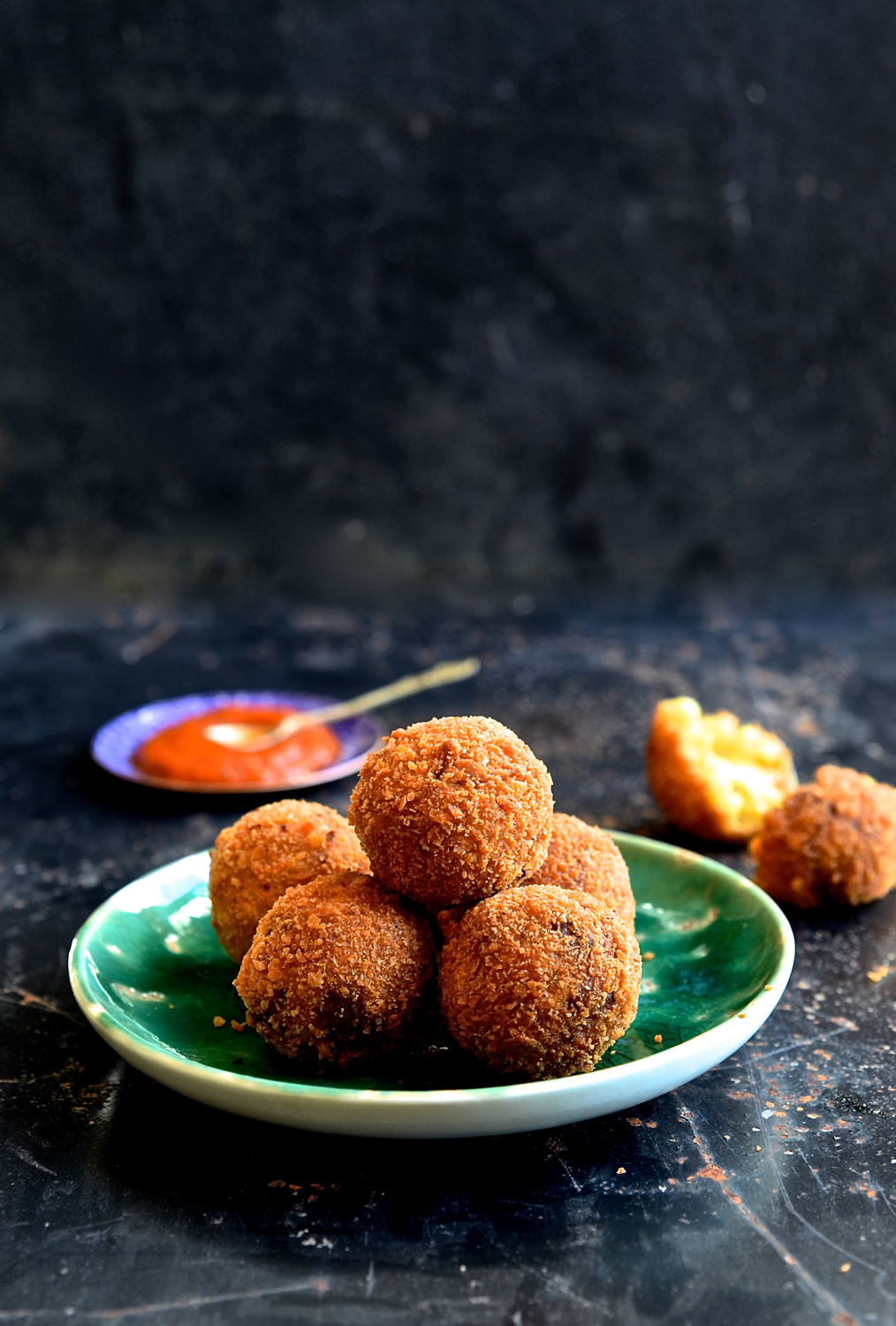 The Best Saffron Arancini starts with a really good  risotto. If I'm planning on making these deep-fried Italian rice balls, we'll have risotto for supper the night before, in which case, I double the recipe. When making the risotto, feel free to add your favourite herbs, like thyme or rosemary. I've included a risotto recipe at the end of this post, just in case you need it. It's simple but bankable.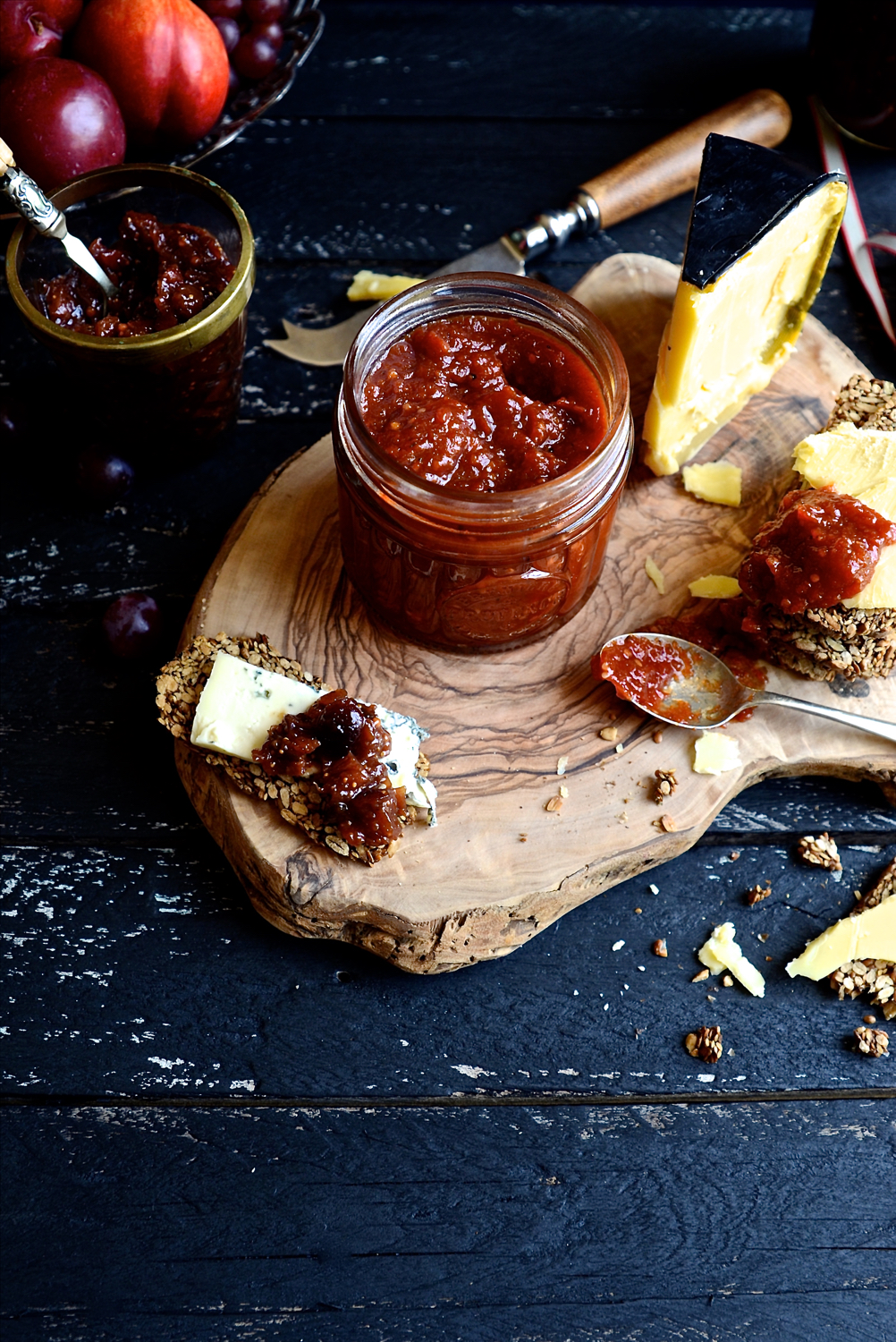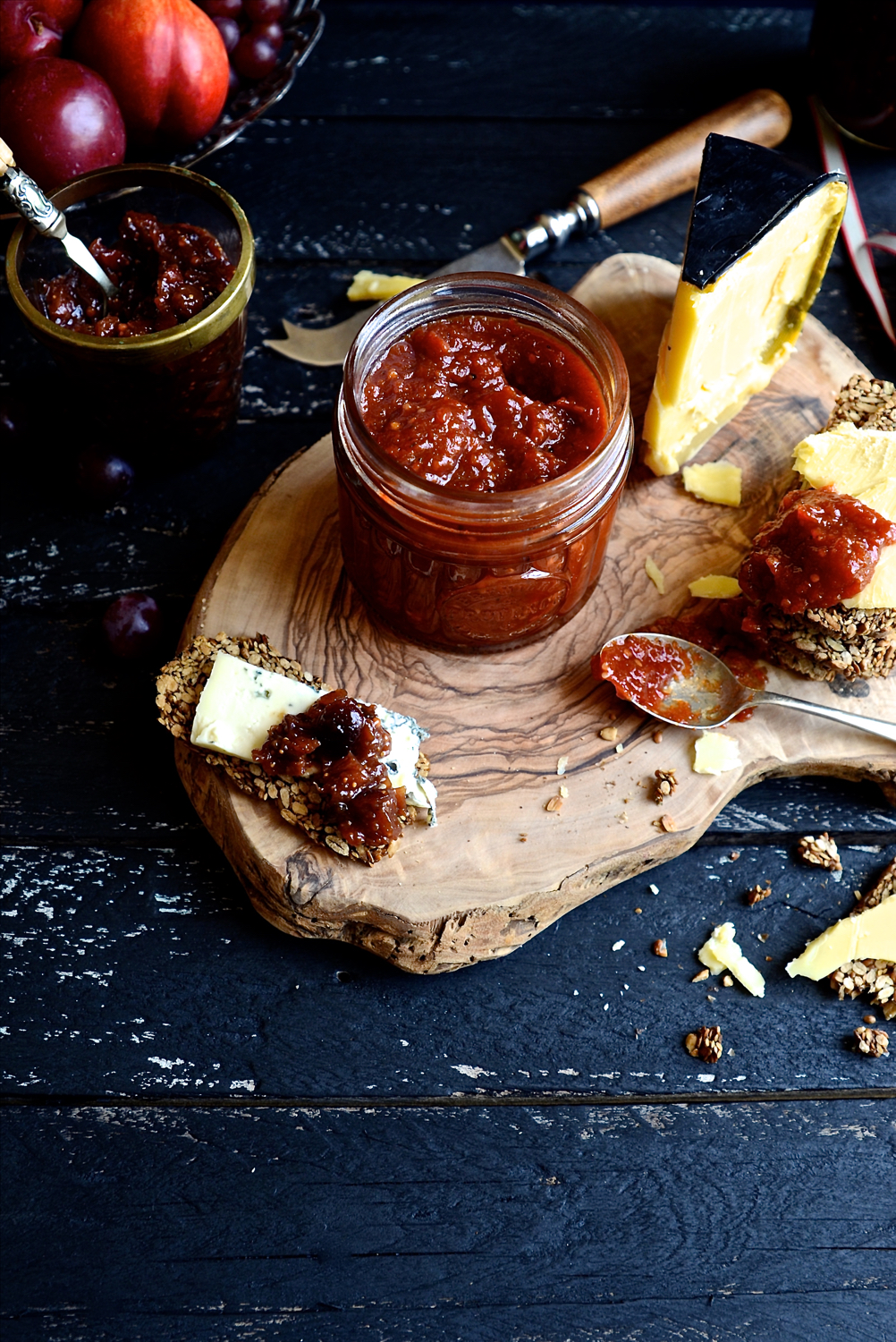 The secret to making really great jams and chutneys boils down to several key points. Seasonal produce and the balancing of acidity with sweet and savoury elements. I rely on  molasses-rich sugars from local brand, Natura Sugars  for that caramel-y depth of flavour, particularly when making jams and preserves. Sweet chilli tomato jam is one of my favourite summer preserves. Perfect paired with cheese and biscuits.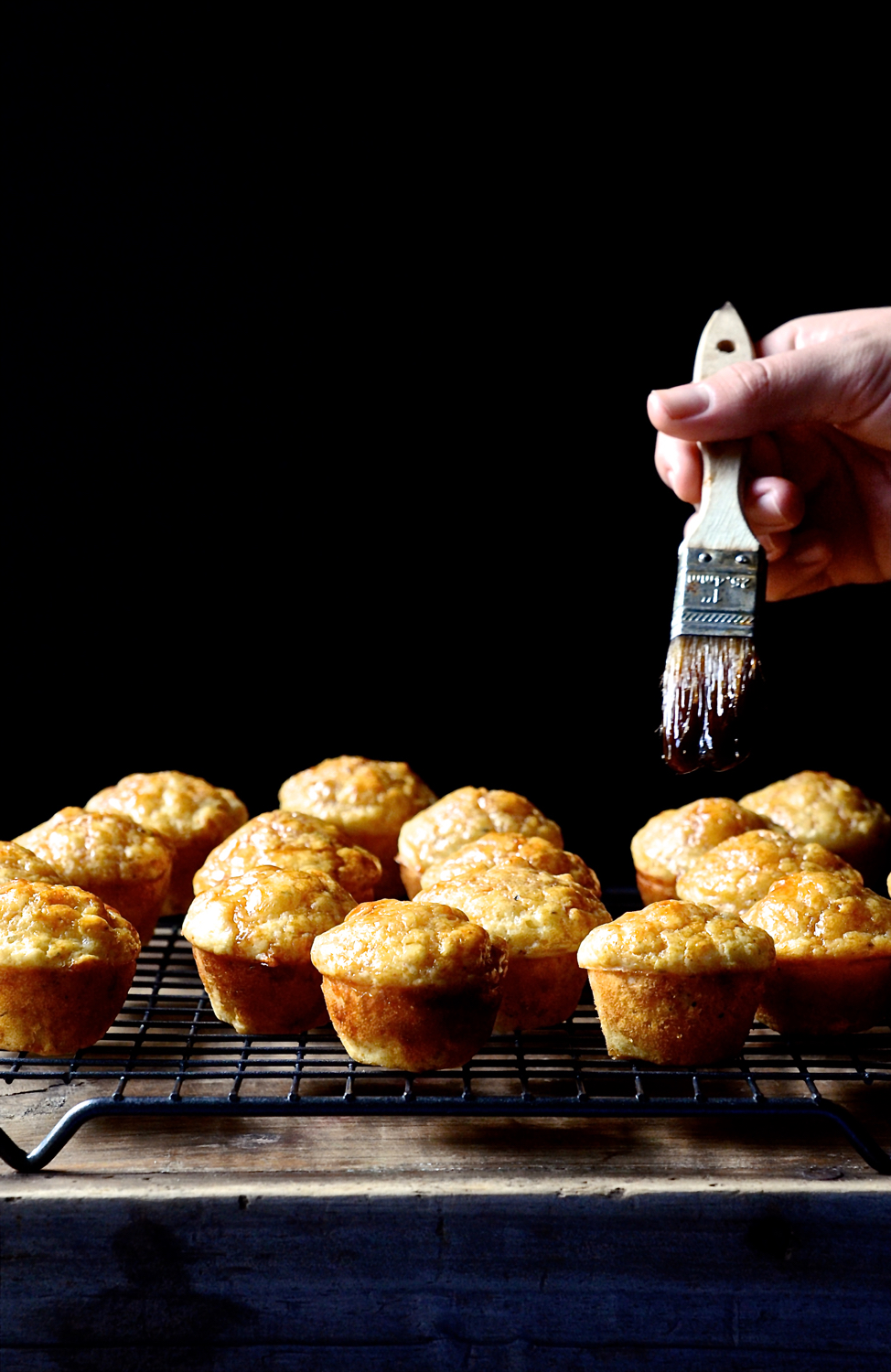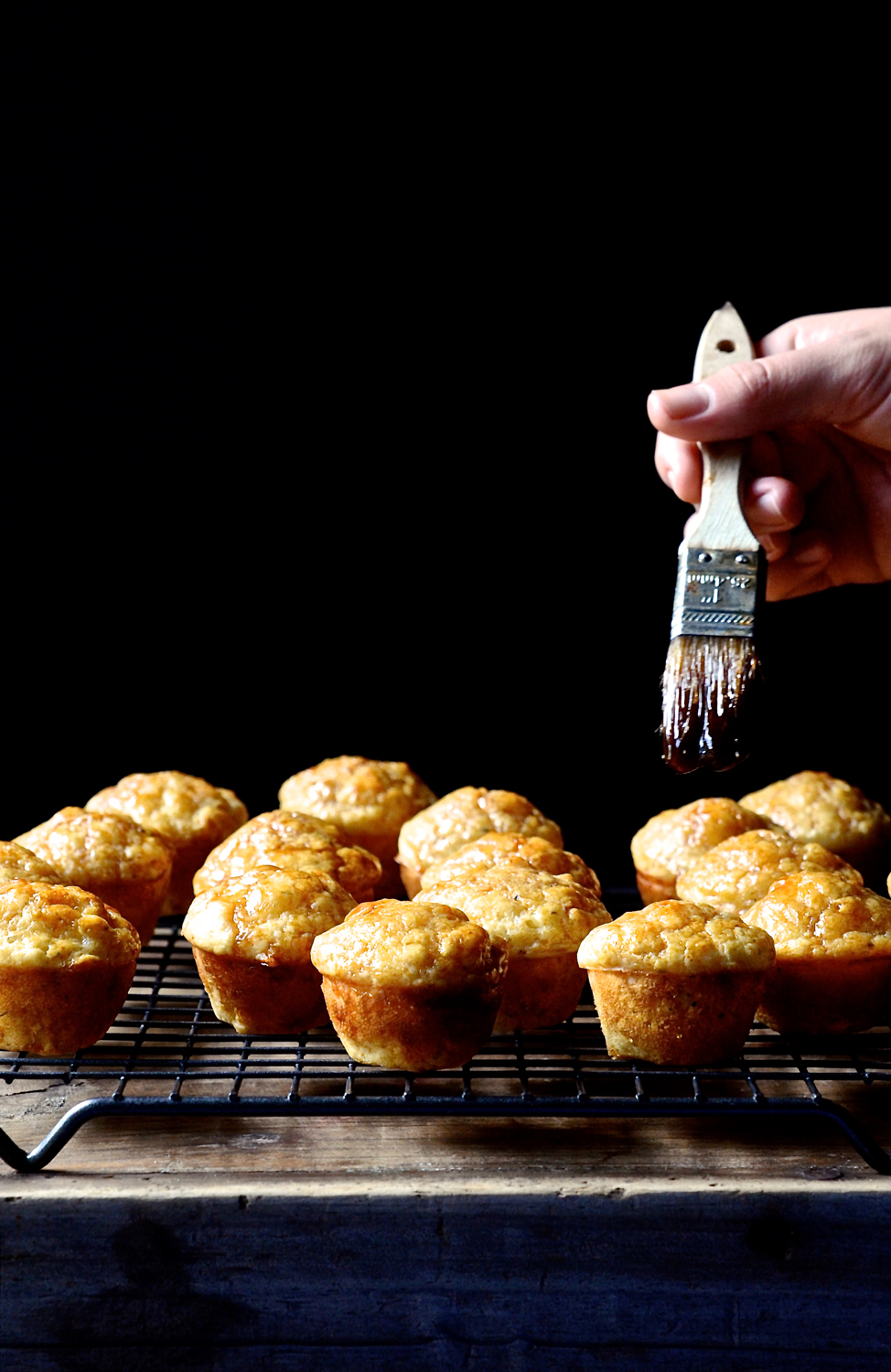 For Marmite or Vegemite fans, these cheesy Marmite Scones are addictively good. If Marmite and cheese sandwiches were a regular in your lunch box, you'll remember this happy partnership. Made with a handful of pantry cupboard staples and one mixing bowl. You'll find the recipe over on Food 24.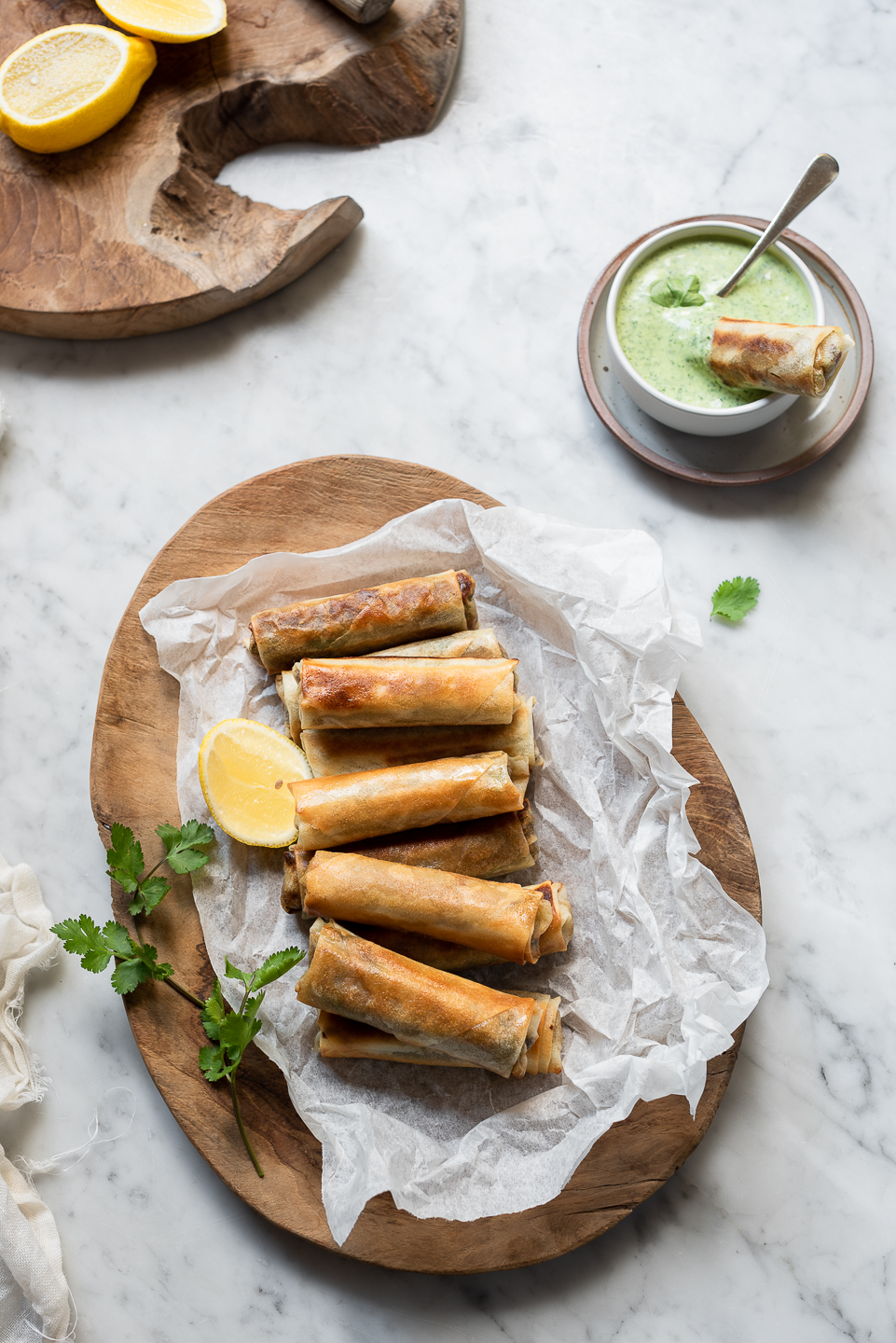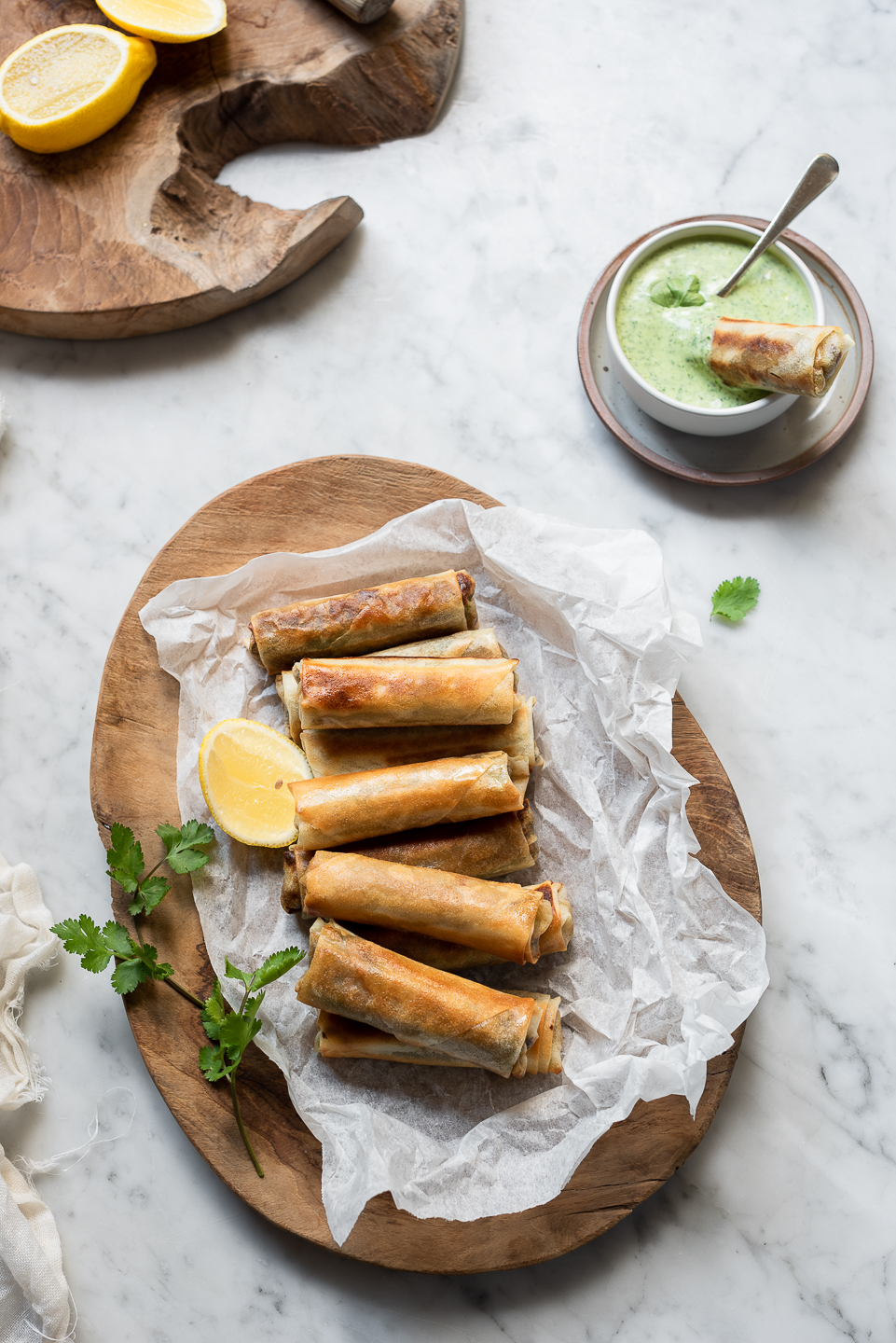 Spring rolls are perfect for making ahead and freezing. To freeze, place the filled spring rolls on a lined baking sheet and freeze uncovered, just until firm, then store in well-sealed container. This will ensure they keep their shape well. Defrost at room temperature before frying. There are two ways to cook the spring rolls – Deep fry or shallow pan-fry in a little vegetable oil. I prefer the pan-fry method. Do keep an eye on them though. They need regular turning for an all-over golden colour.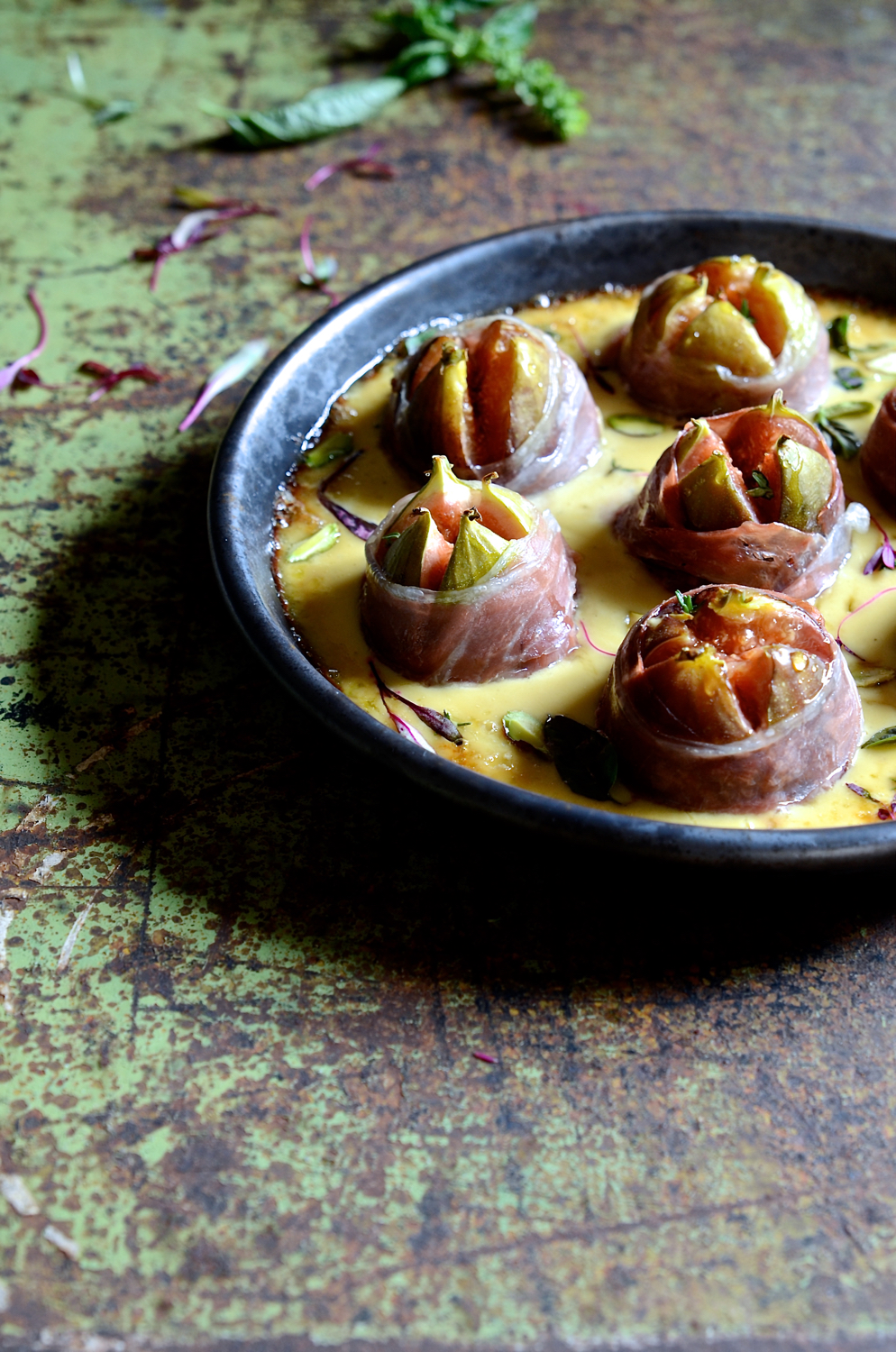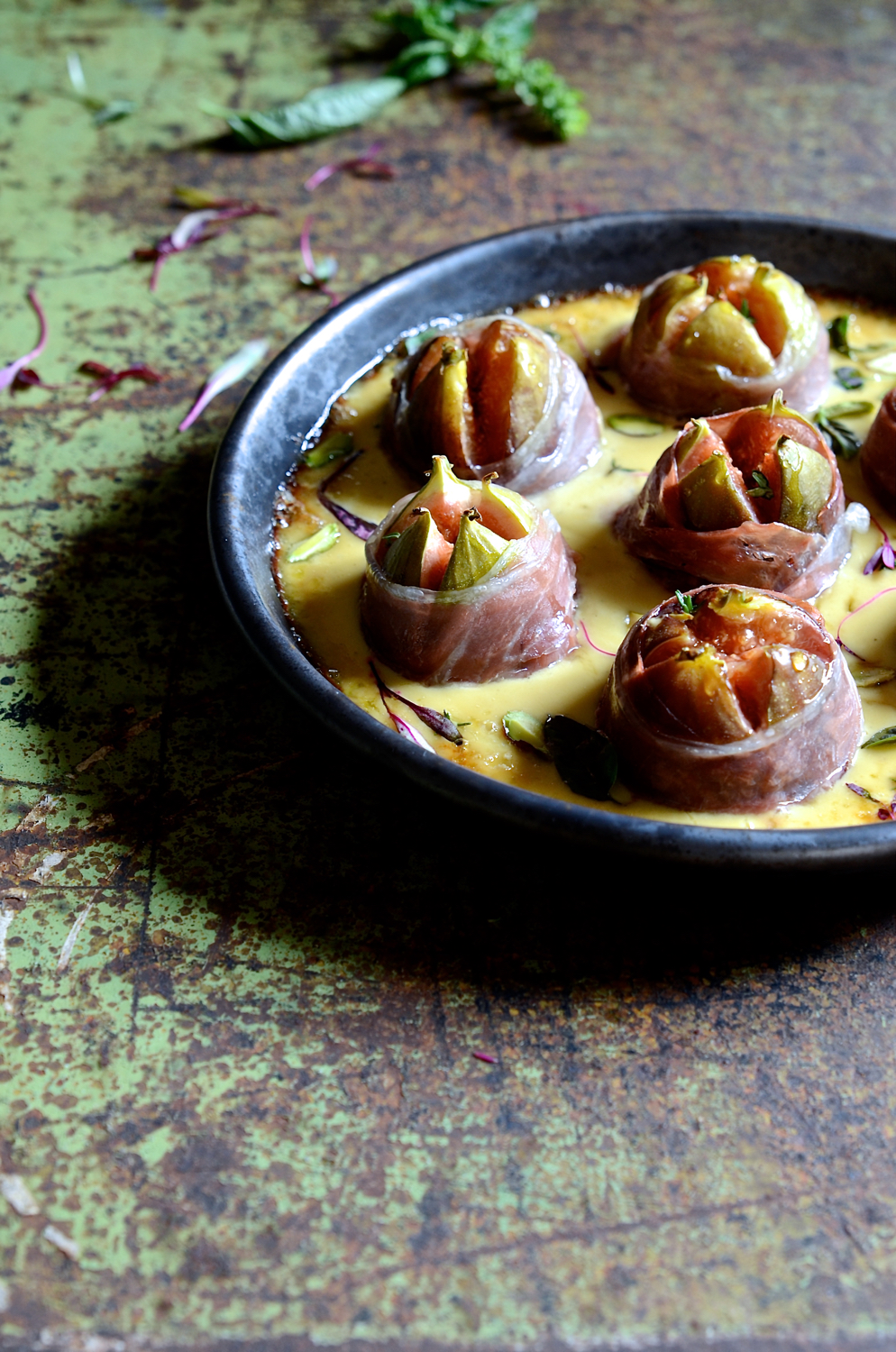 Roasted figs with gorgonzola cream are meant to exist for each other. It's that magical combination of savoury and sweet. I serve this dish as an opener or cheese board with pre-dinner drinks. To get ahead, prepare ahead of time and chill until you're ready to bake it.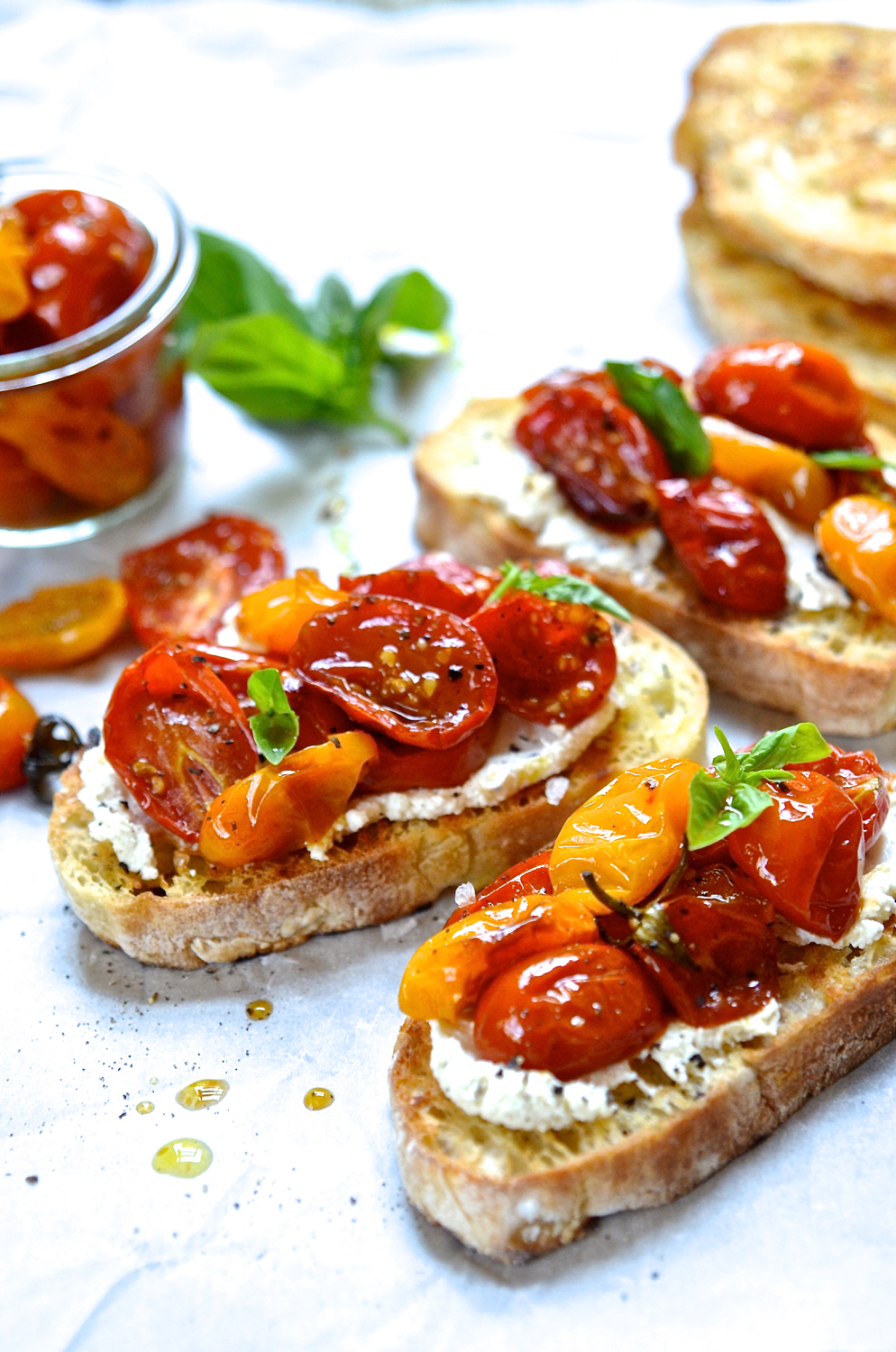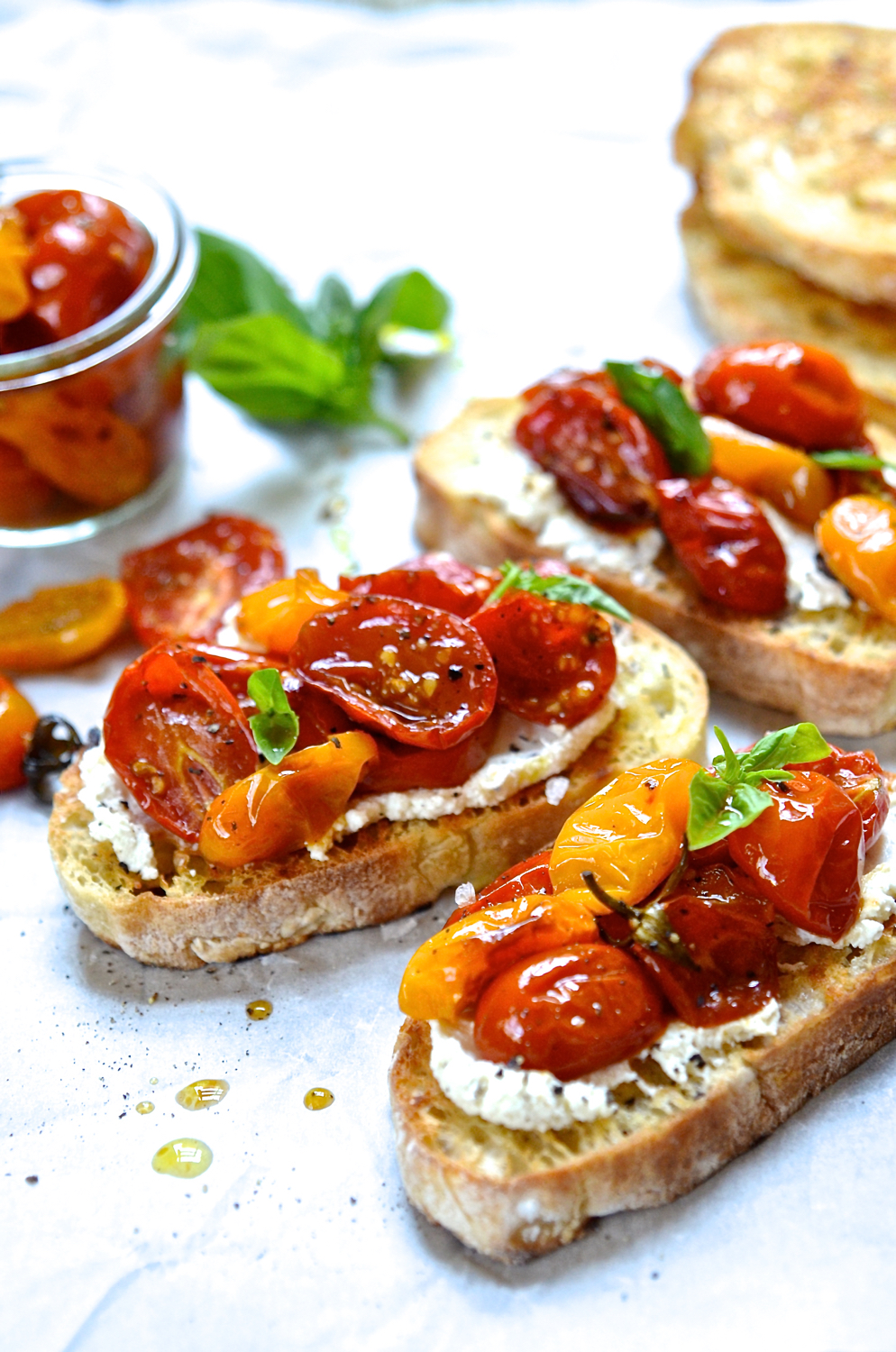 I've been making Candied tomato bruschetta for years. And it never gets old. It's a classic combination of tomatoes, ricotta and basil. Roasting the tomatoes concentrates the sugars, turning them into a vegetable candy of sorts. Piled onto bruschetta with ricotta and tangy goat's cheese, it is summer showing off.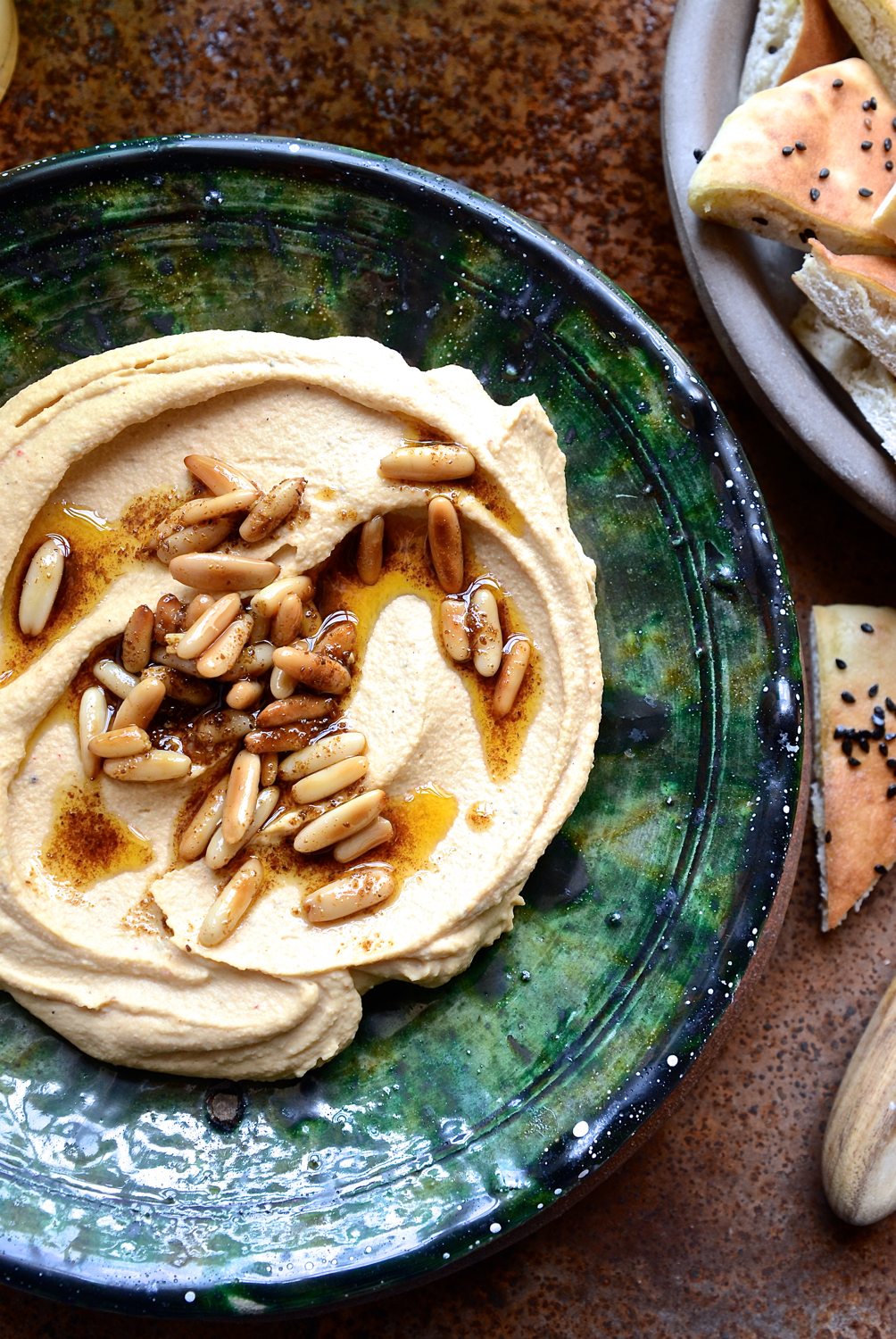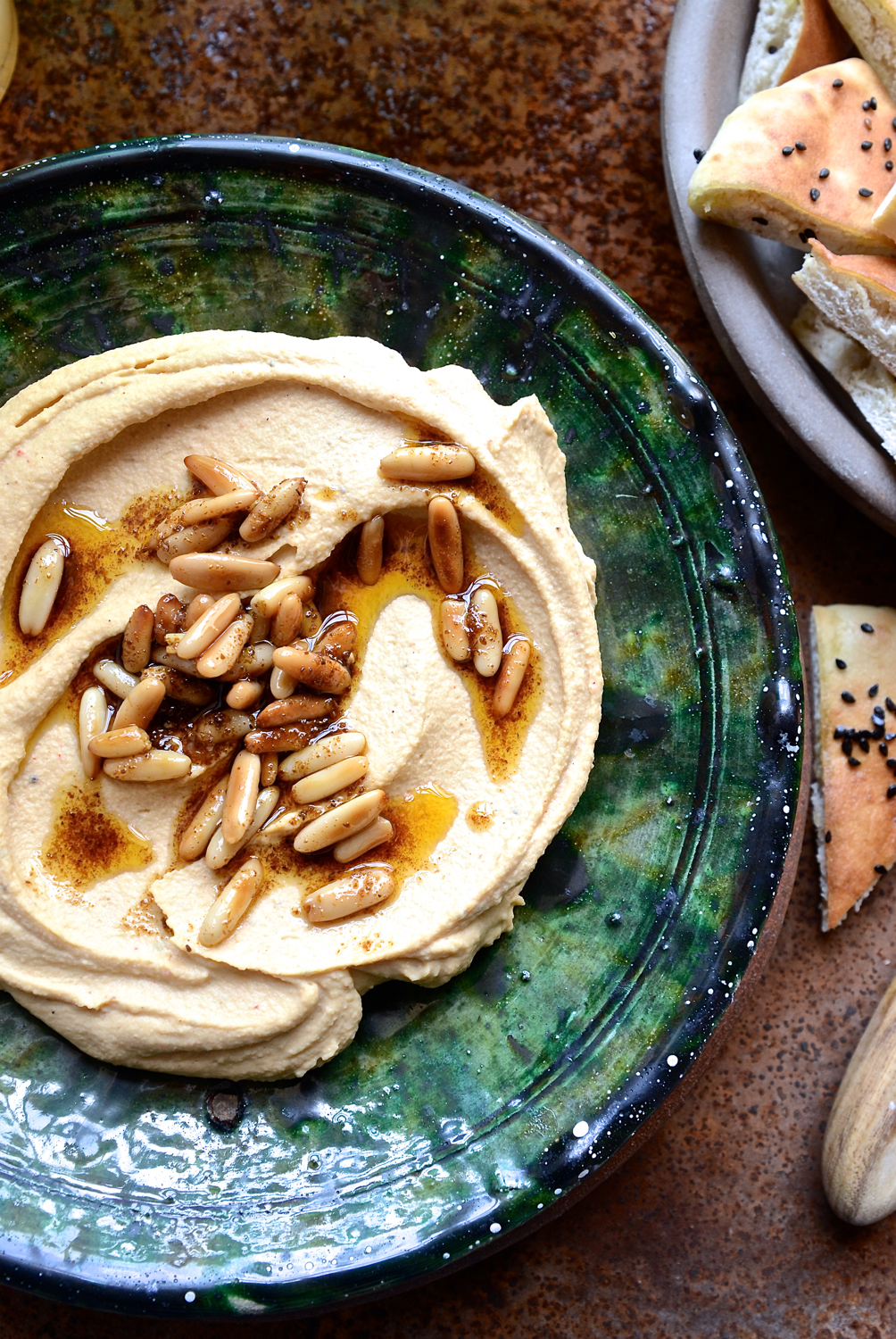 I can still recall the first time I ate hummus. Ottolenghi, the authority on all things Middle Eastern, claims that s a 'hummus war' rages on in the Middle East. Hotly disputed is, who can lay claim to the best version. My creamy hummus with harissa oil isn't an Ottolenghi's recipe, but my take on how I'd make it if I worked at a falafel stand. It is as the title suggests. Smooth and creamy.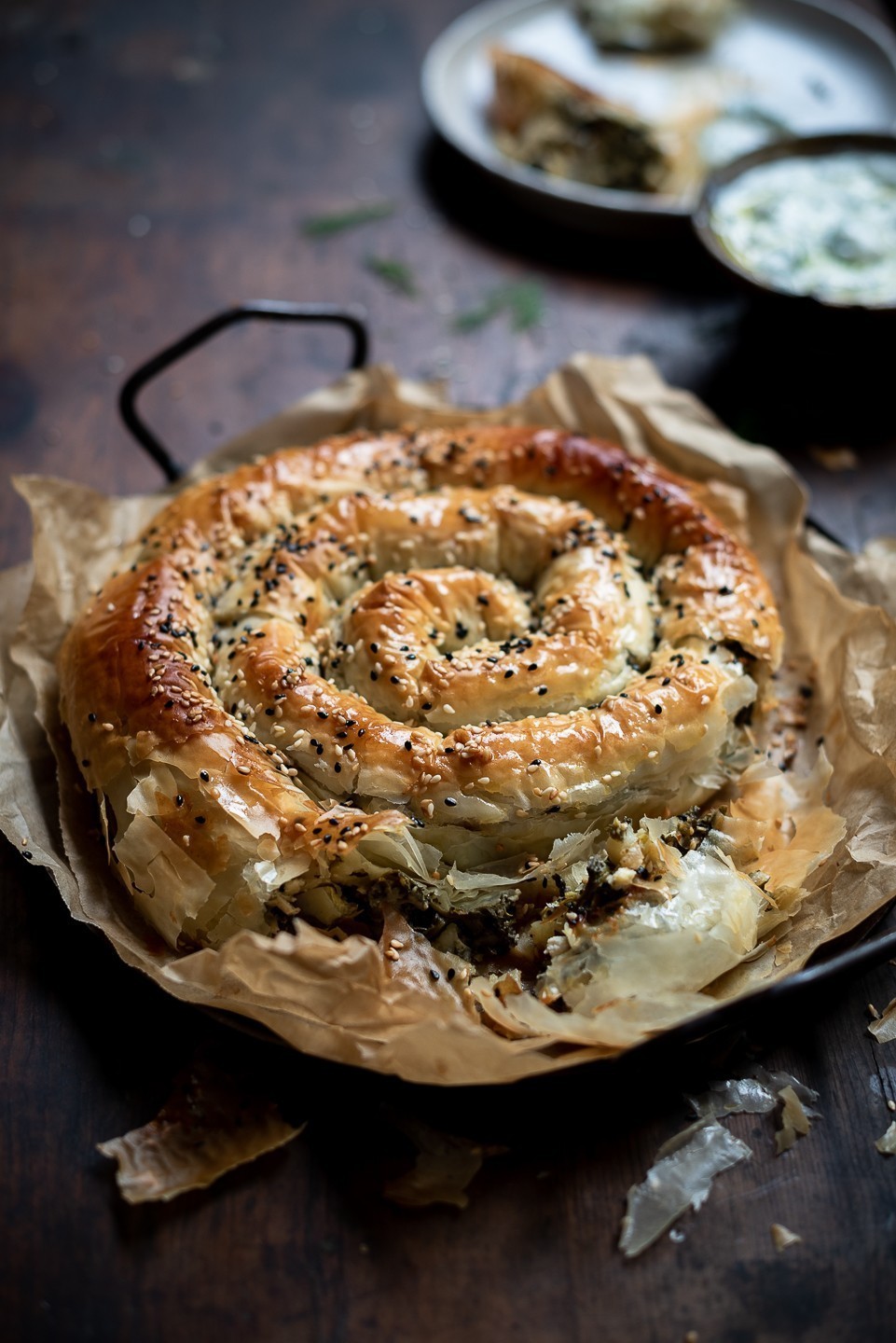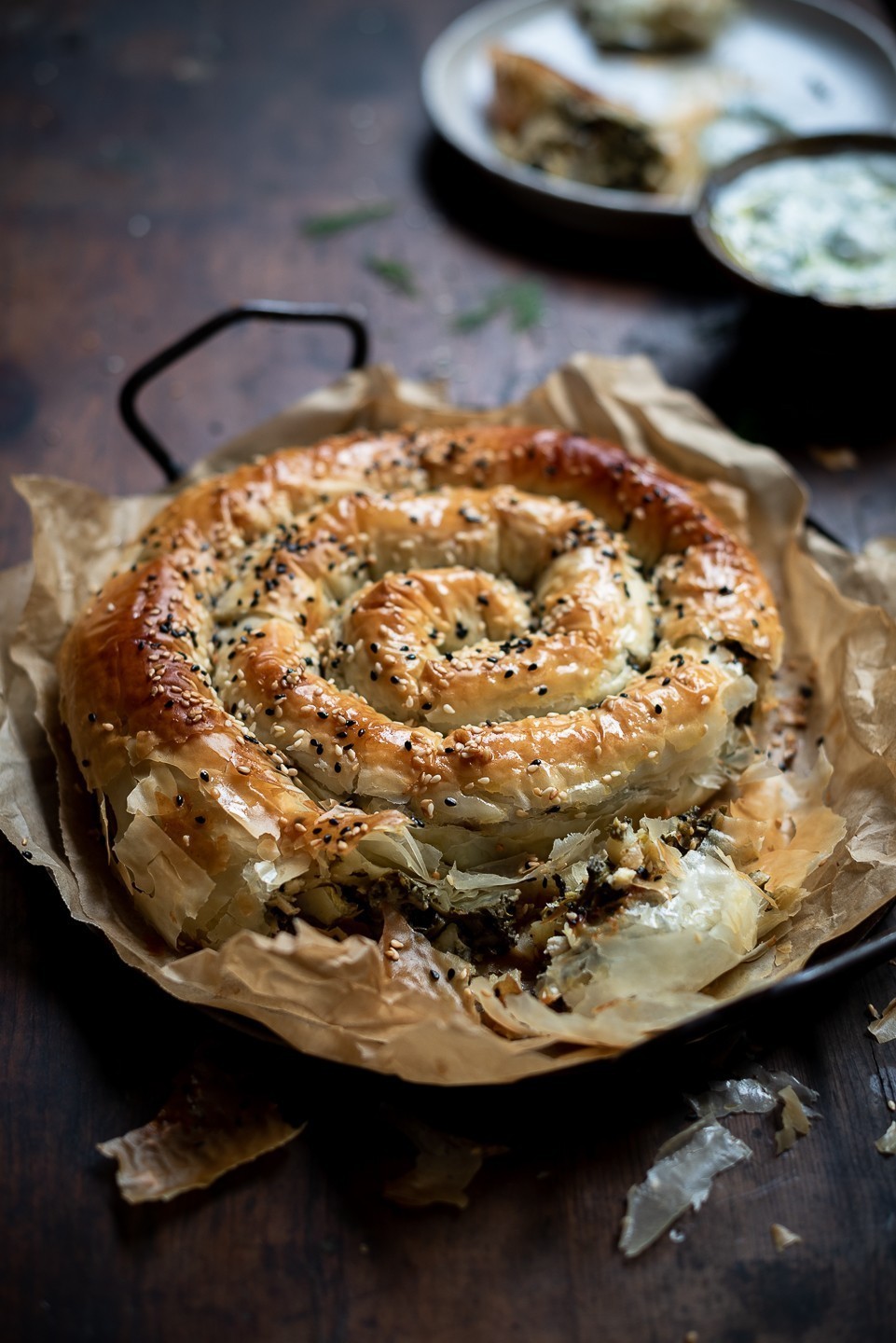 Who can resist a splintery sesame-specked filo? It helps that the spinach and potato filling is salted with creamy feta. The recipe calls for 800g spinach, but as it turned out, I'd only bought half the amount. Determined to make it immediately, I made up the lacking weight with leeks. Not out of rebellion, just necessity. It mimics the flavours of leek and potato soup which can't be anything but fabulous. I've tweaked Georgia's original Spanakopita with sorrel and potato recipe slightly to suit what was on hand. It still delivered.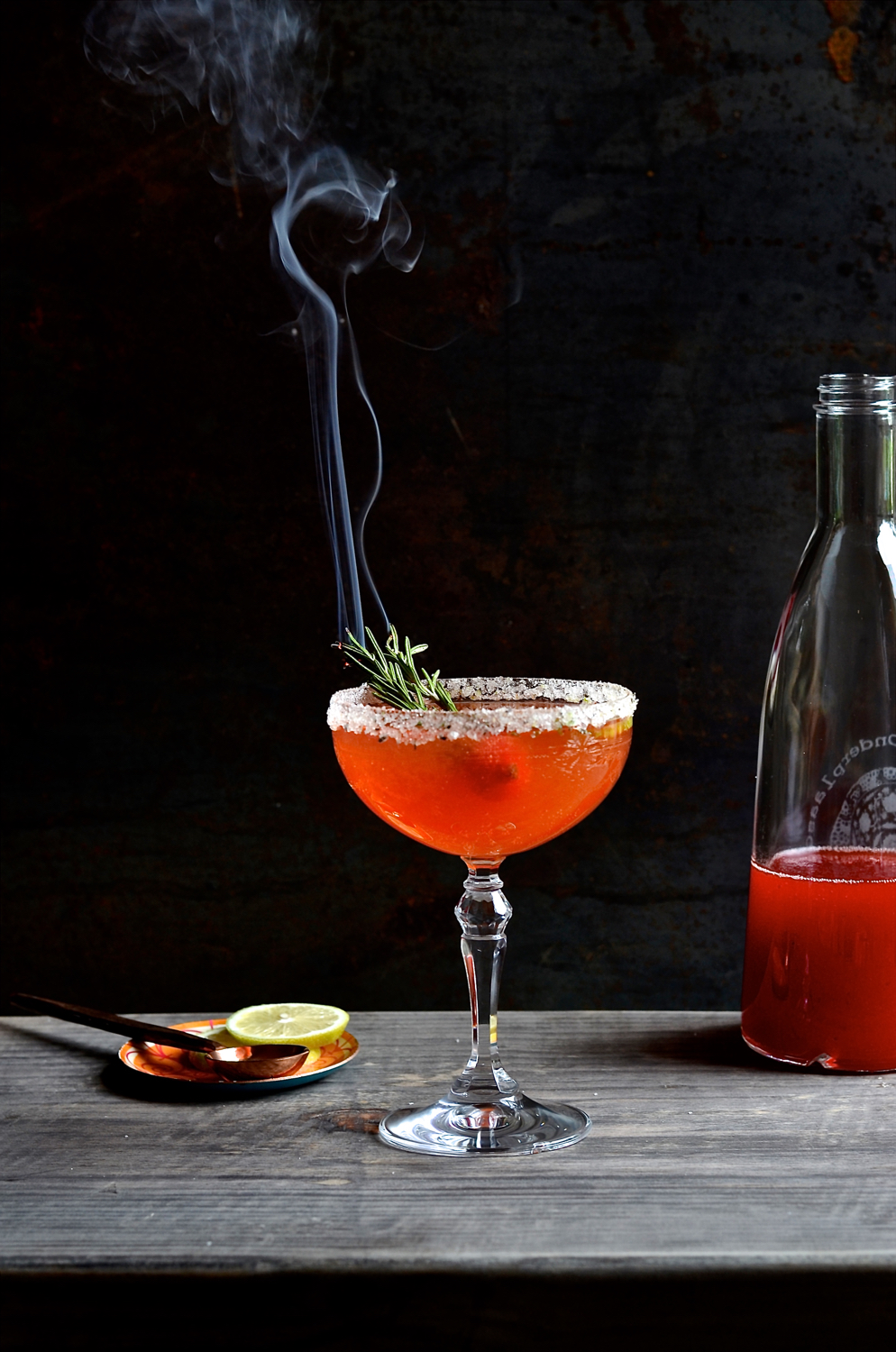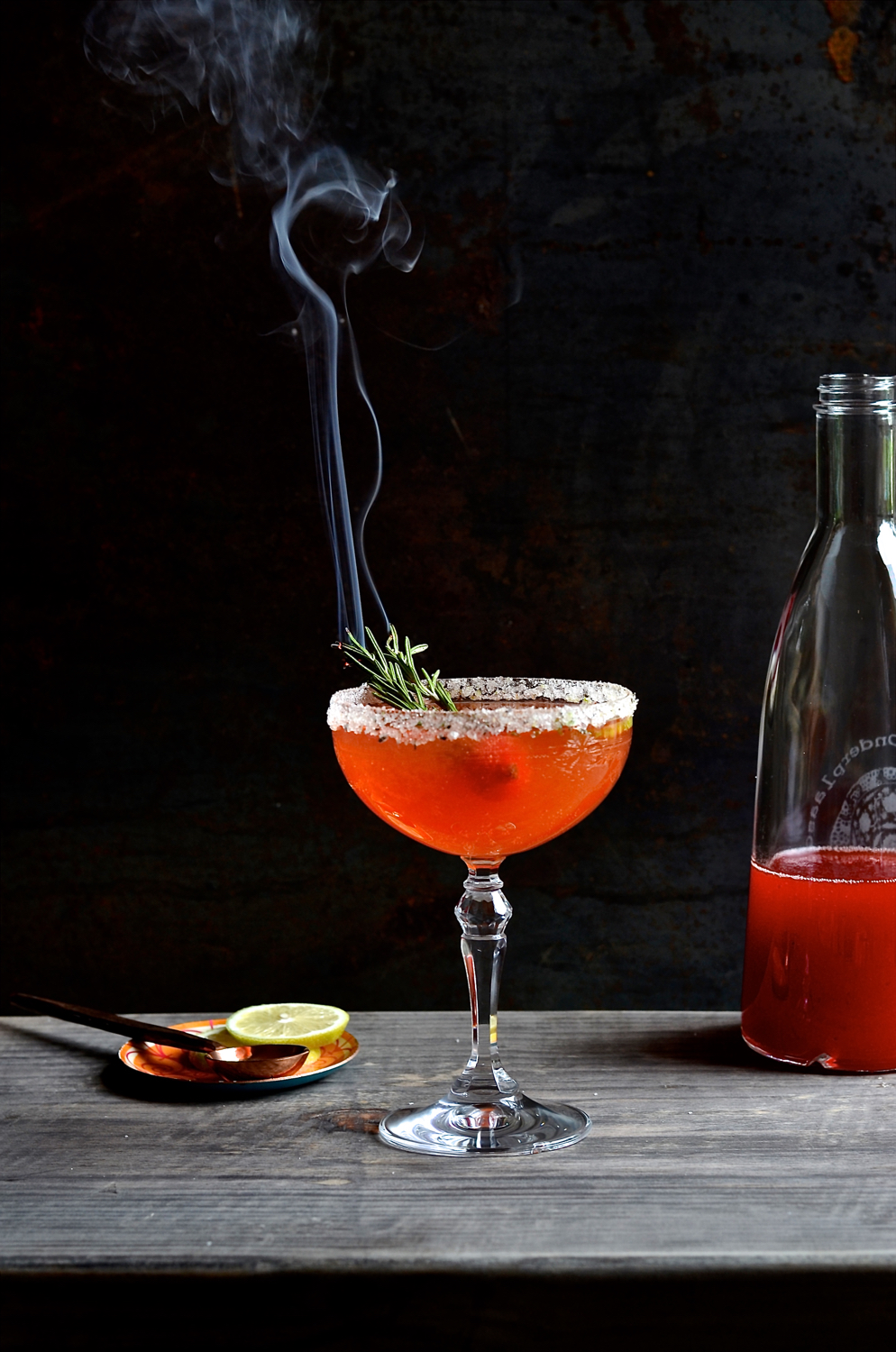 Strawberry and Limoncello mojitos taste like Amalfi summers. They're bright and lively, with a vivacious character. Smoking rosemary adds a little fragrant drama.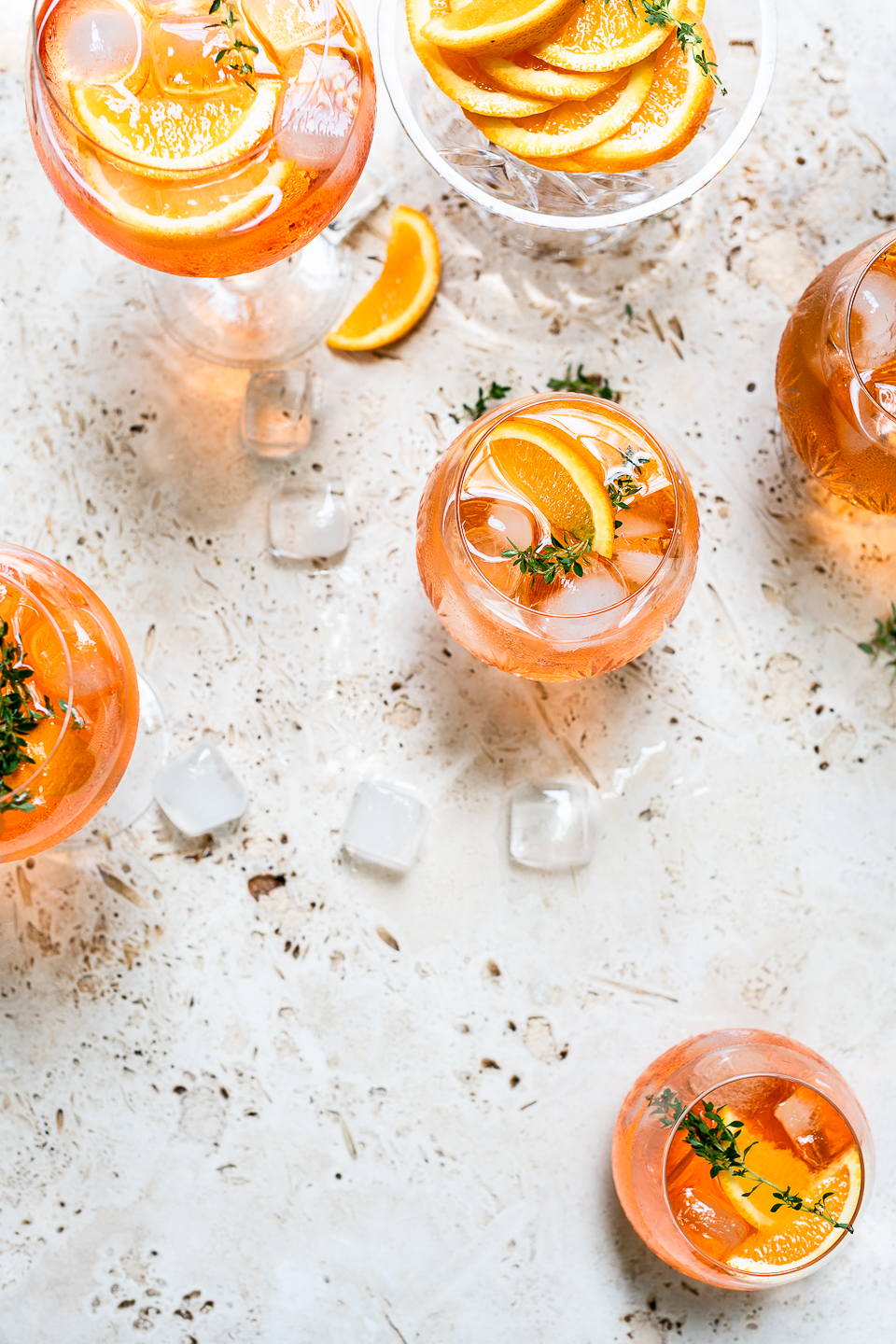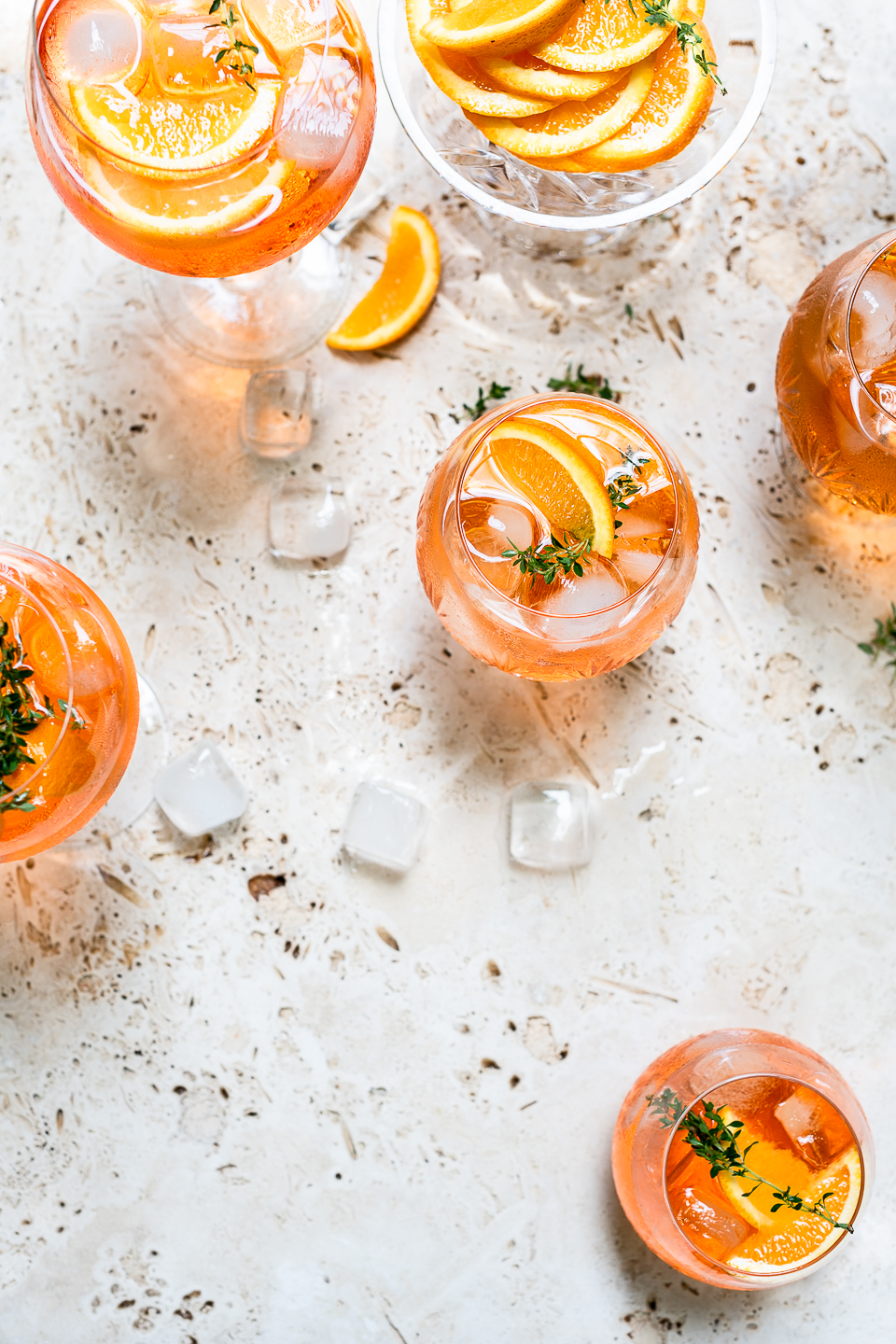 Perhaps Italy's most famous apéritif, the Classic Aperol Spritz. Typically, more dry than sweet with complex herbal notes to balance the sweetness of vanilla and slightly bitter orange bite. If the idea of  basking in Italian sunshine sounds appealing, this summery cocktail may help.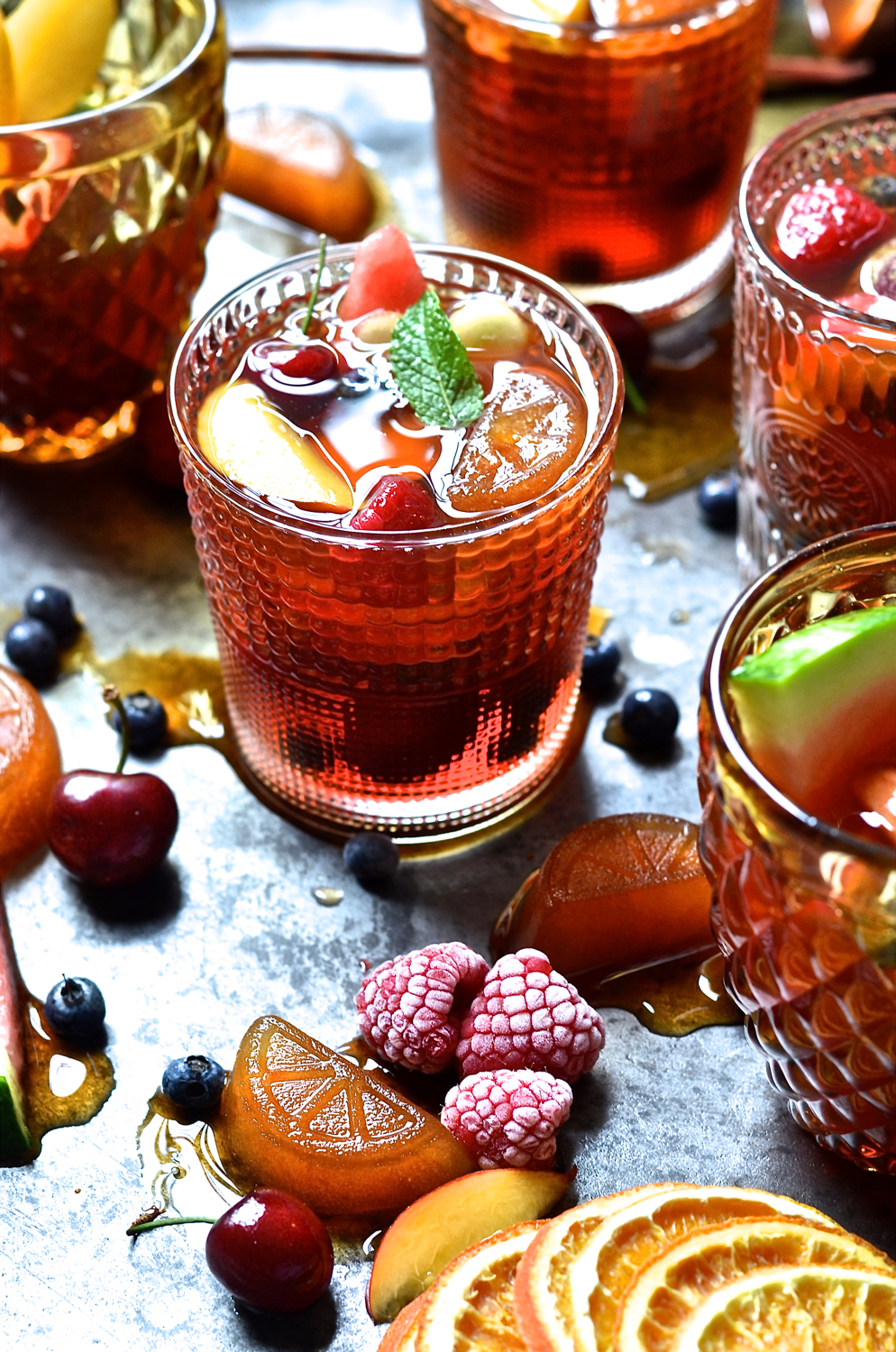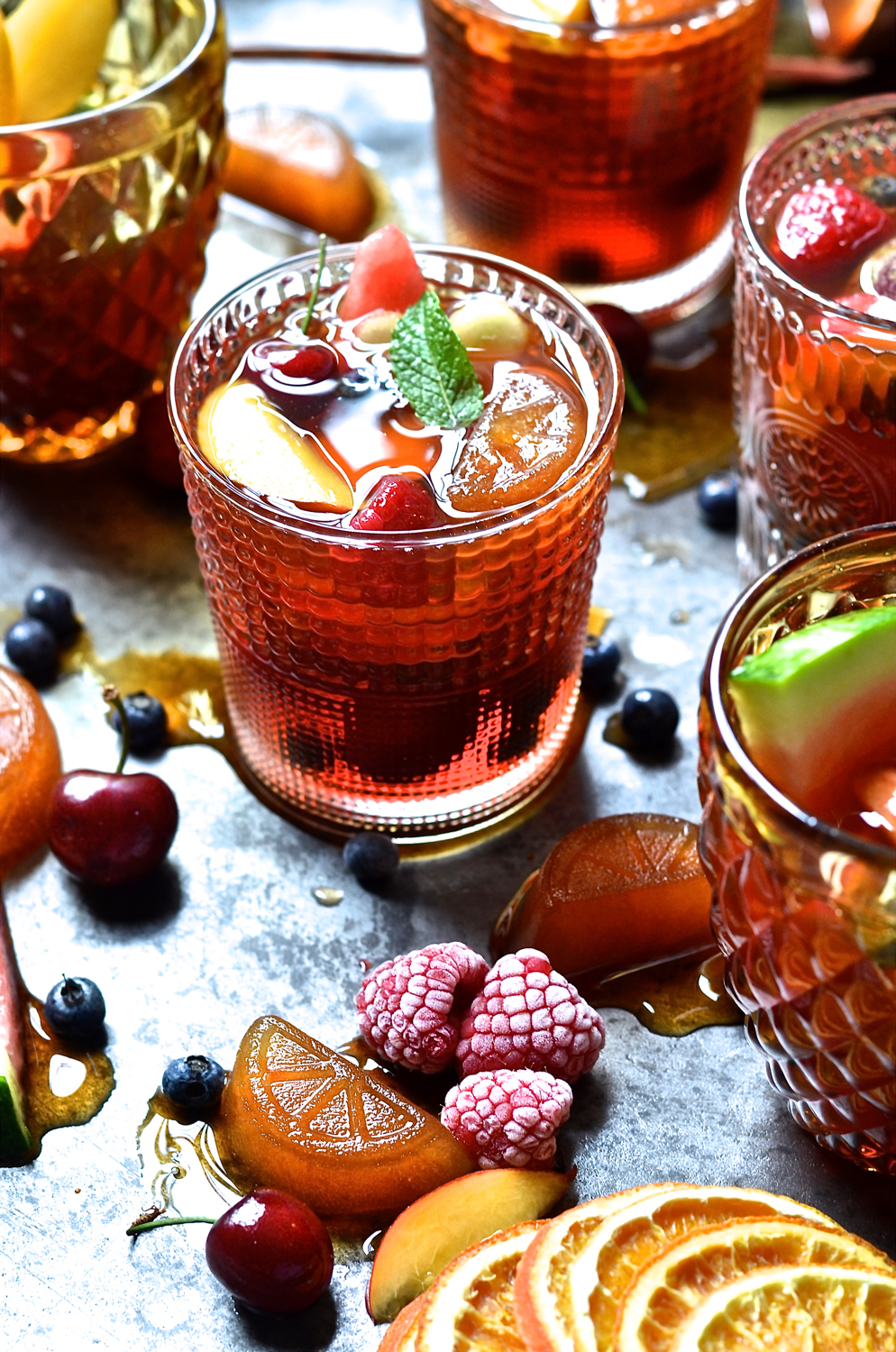 On this year's list of coolest liquid trends we find out how sherry finally managed to shake off its dusty image, celebrate local hero, rooibos tea and see the rise of the mocktail. More about the sherry later, but today we're taking a refreshing dip into the latter with this tipple-free, Mocktail Rooibos sangria. Poised somewhere between a fruit salad and a summer quencher, it's a colourful salute to seasonal fruit and frosty drinks with benefits.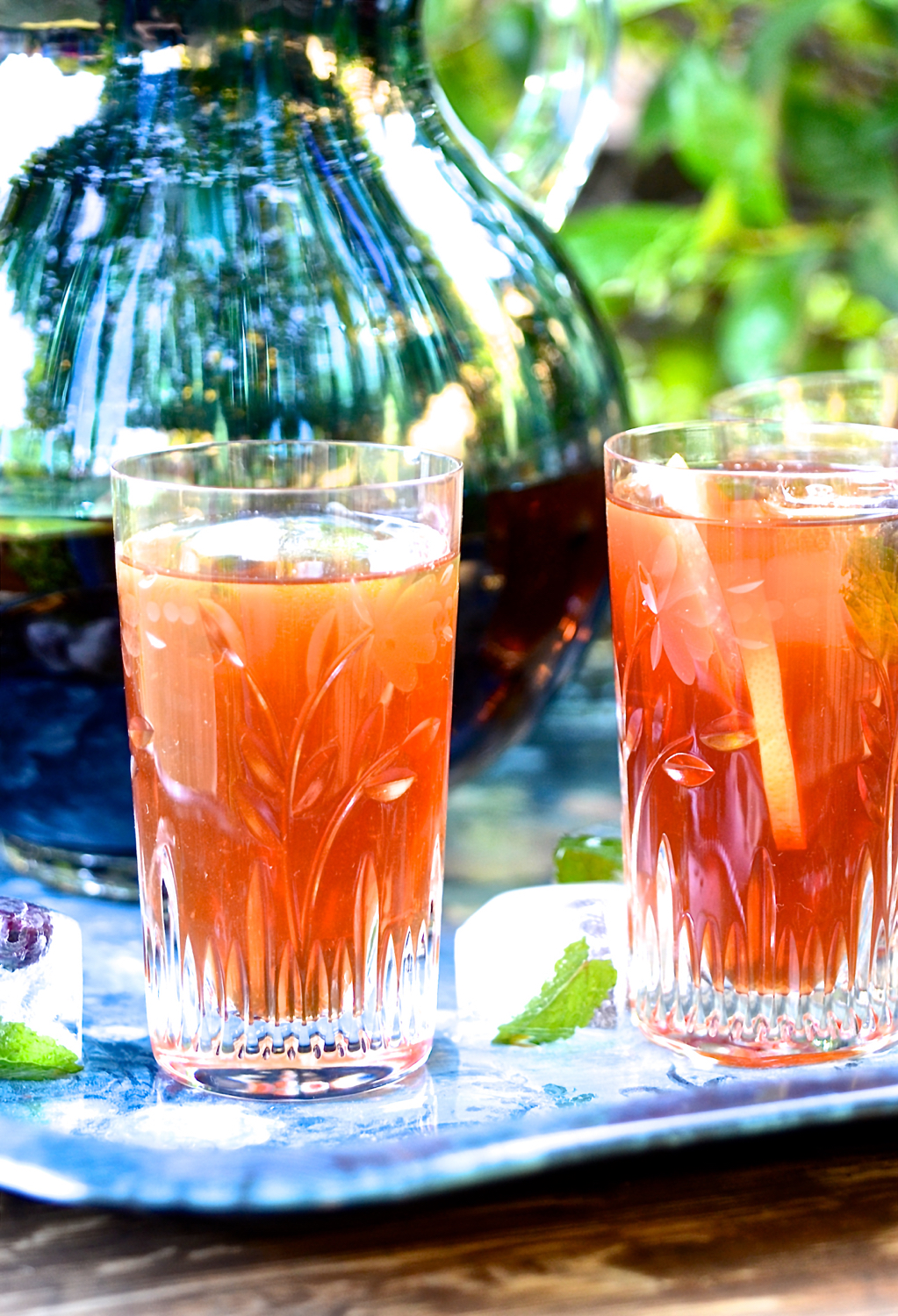 There are so many good reasons to make this cranberry and cinnamon rooibos iced tea. For those lazy summer days when the temperature soars, you'll be tempted to dive head first into this refreshing amber liquid. It's fruity with just a hint of tartness from the cranberry juice. The cinnamon flavour is gentle and soothing, not overpowering at all and lovely paired with the woodiness of the rooibos.