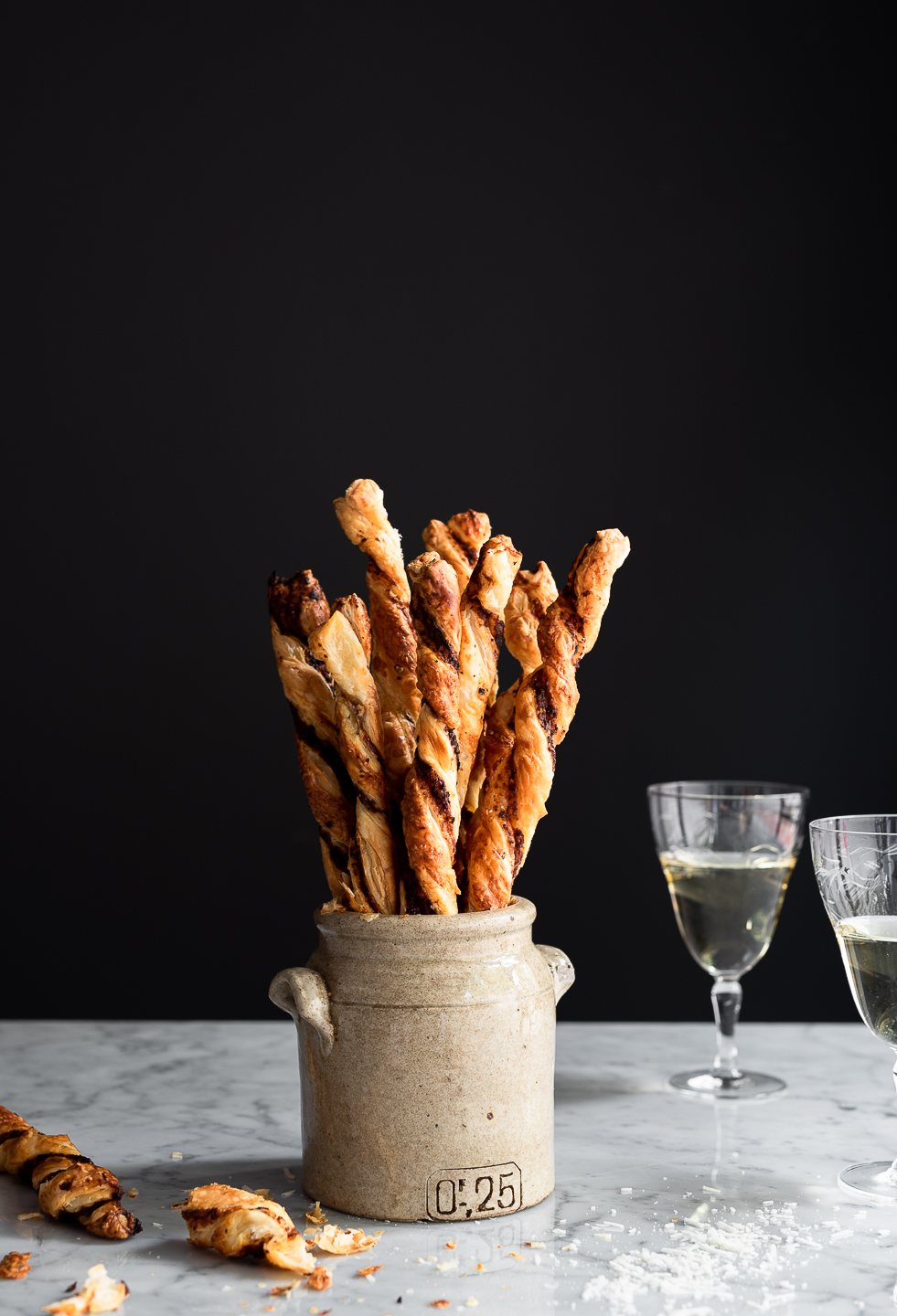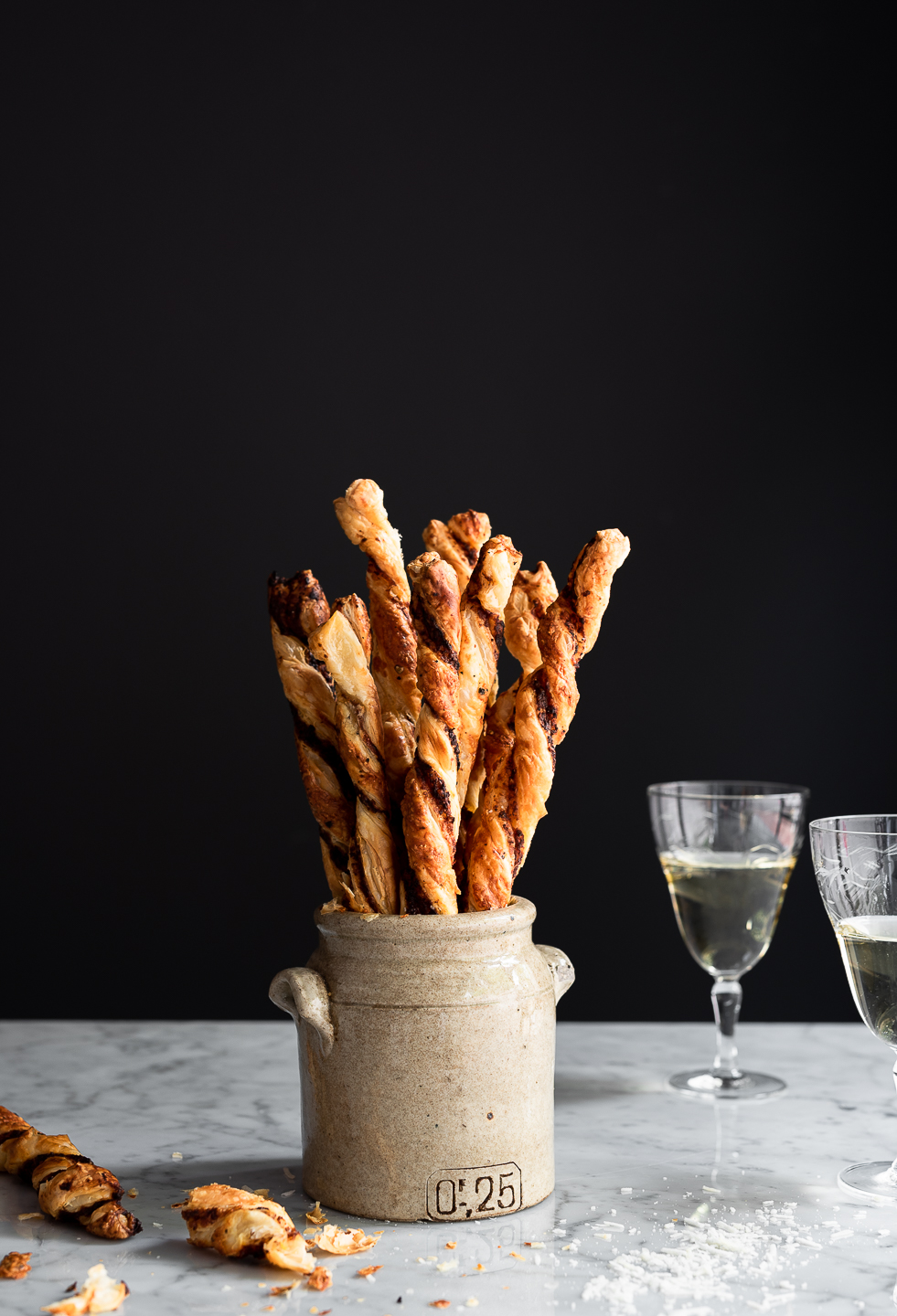 The thing about cheese straws is that you have to eat them warm, almost hot. I ate them scolding because who can resist flaky pastry, hot cheese and salted olives. As far as savoury snacks go, these Harissa tapenade cheese straws are just about the easiest, slap together salty affair you'll make this holiday season.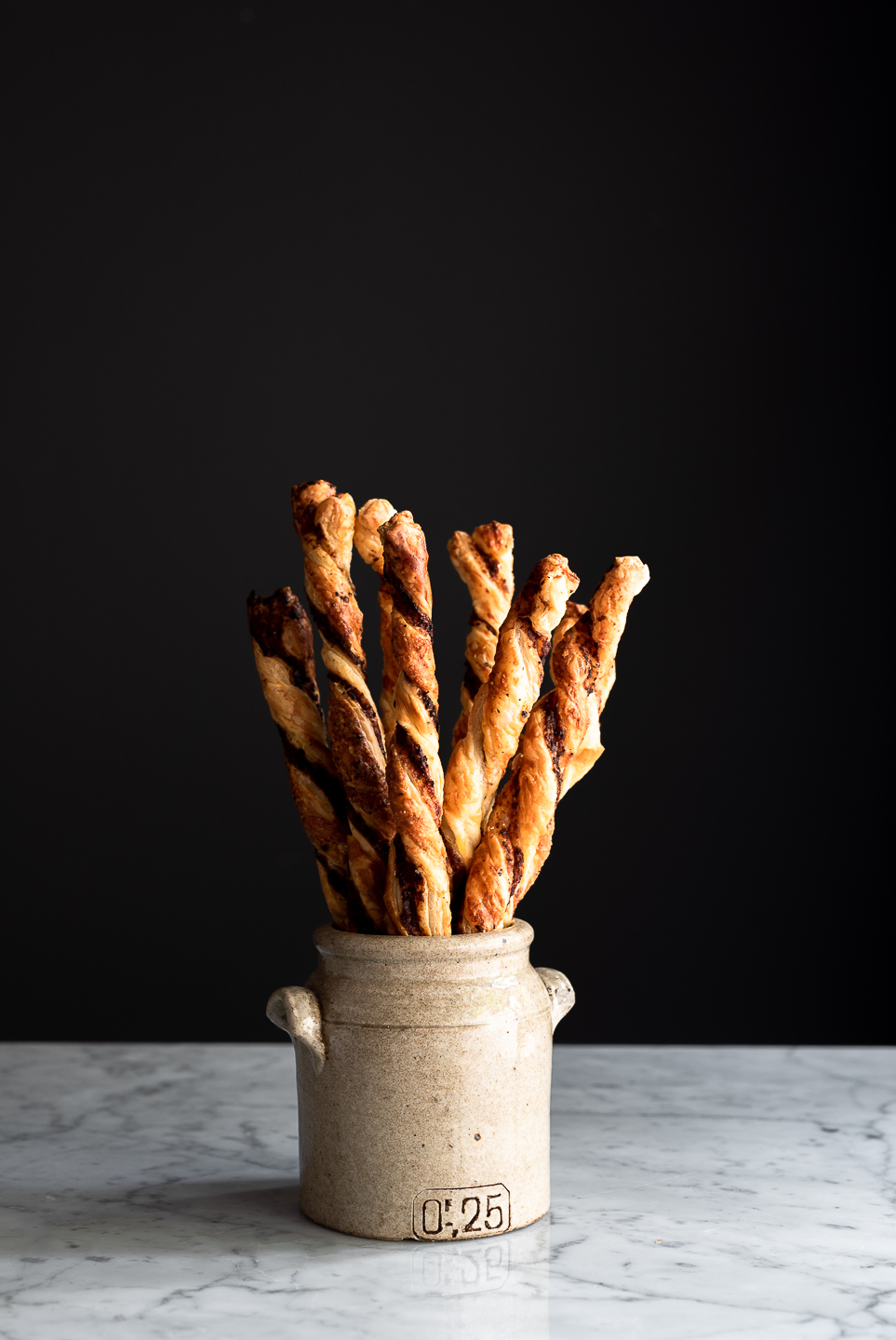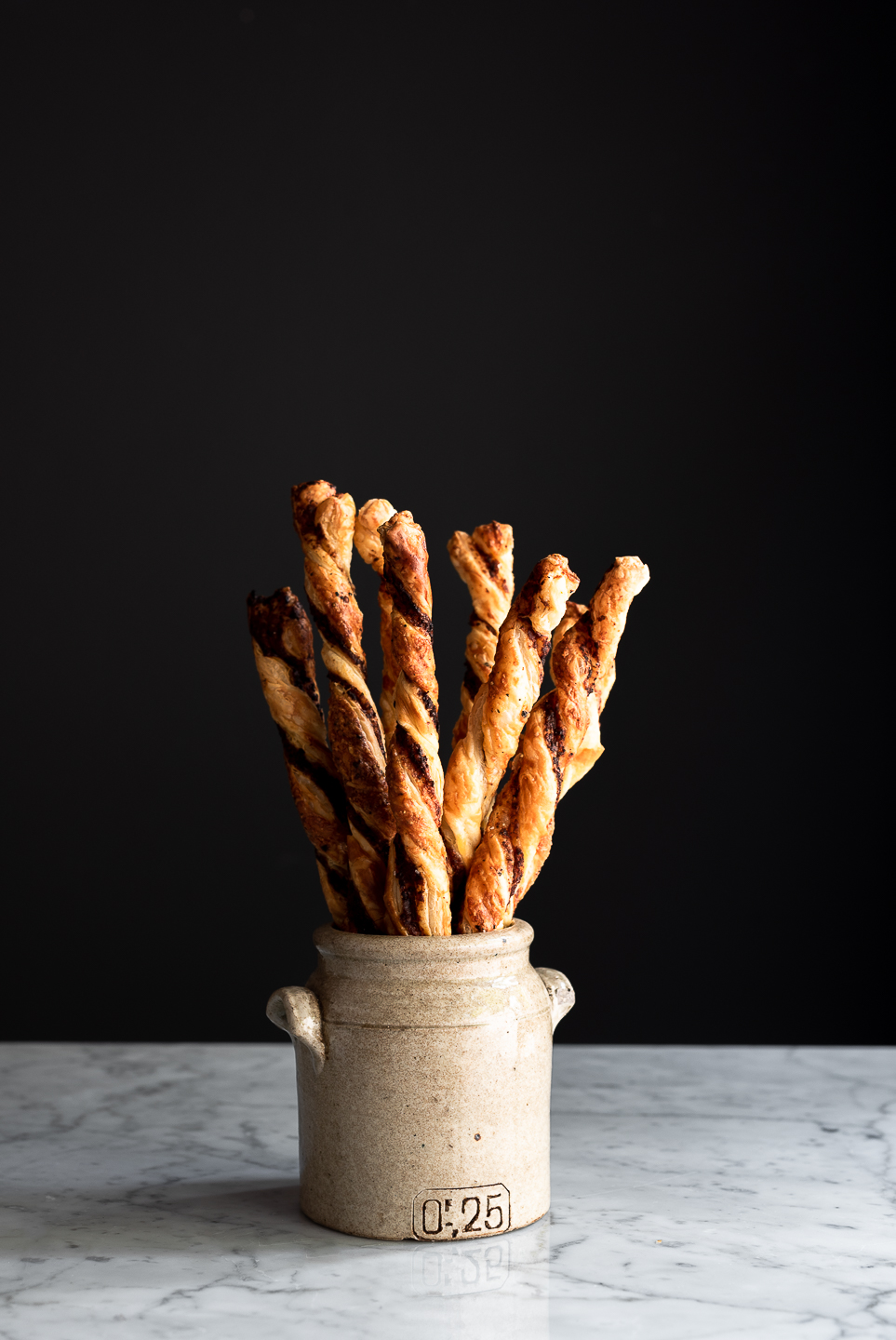 Other than to telling you how these cheesy twists came about, they're hardly an effort at all. After last week's cooking class, my first since the start of covid, was a riot of happiness. We celebrated being able to gather together, sharing unconventionally good food and rowdy table gossip. I was left with a smidge of harissa olive tapenade and an extra roll of puff pastry. Don't be put off if you don't have harissa tapenade. Any tapenade will work, really. Basil or sundried tomato pesto are also delicious. It's a no-rules kind of recipe that doesn't mind fiddling.
Here are my tips for the best cheese straws
Use all butter puff
Keep the pastry well-chilled and handle as little as possible
Sharp or mature cheese is essential for respectable cheese straw flavour
Before baking, brush with egg wash for a burnished-bronze colour
Puff behaves best in a hot oven (200ºC)
Cook's note: Savouries such as this, should always be served warm. If you're baking the cheese straws ahead of time, reheat in a 180º C oven for several minutes before serving. The harissa tapenade is a homemade concoction. I used the harissa paste recipe from my cookbook. Mix it up with a good olive tapenade if you love Middle Eastern flavours.
Harissa Tapenade Cheese Straws
Makes about 12 
400g store bought puff pastry
30-45ml (2-3 tablespoons) tapenade (be as generous as you like)
3/4 cup Parmesan cheese, grated
1/2 cup mature or vintage cheddar, grated
egg wash, for finishing
sea salt flakes and freshly ground black pepper
Preheat the oven to 200º C. Line a large baking sheet with parchment paper.
Roll the pastry out lightly on a floured counter to measure roughly 50 x 25cm.
Cut the pastry in half so that you have two squares. Spread the tapenade evenly over one of the pastry pieces. Scatter over the Parmesan and cheddar. Season generously with black pepper. Place the second piece of pastry on top and roll gently to stick the layers together.
Trim the edges to neaten. Using a pizza cutter, cut into 2.5cm strips. Turn both ends to twist and arrange on the baking sheet. Brush with egg wash and scatter over a little sea salt flakes. Bake for 20-22 minutes until crisp and golden.
Everyone loves a little savoury something to serve with pre-dinner drinks. You may like to add these to your offering.
Cumin lamb kofta phyllo pastries
Spring Rolls with Herb Yoghurt