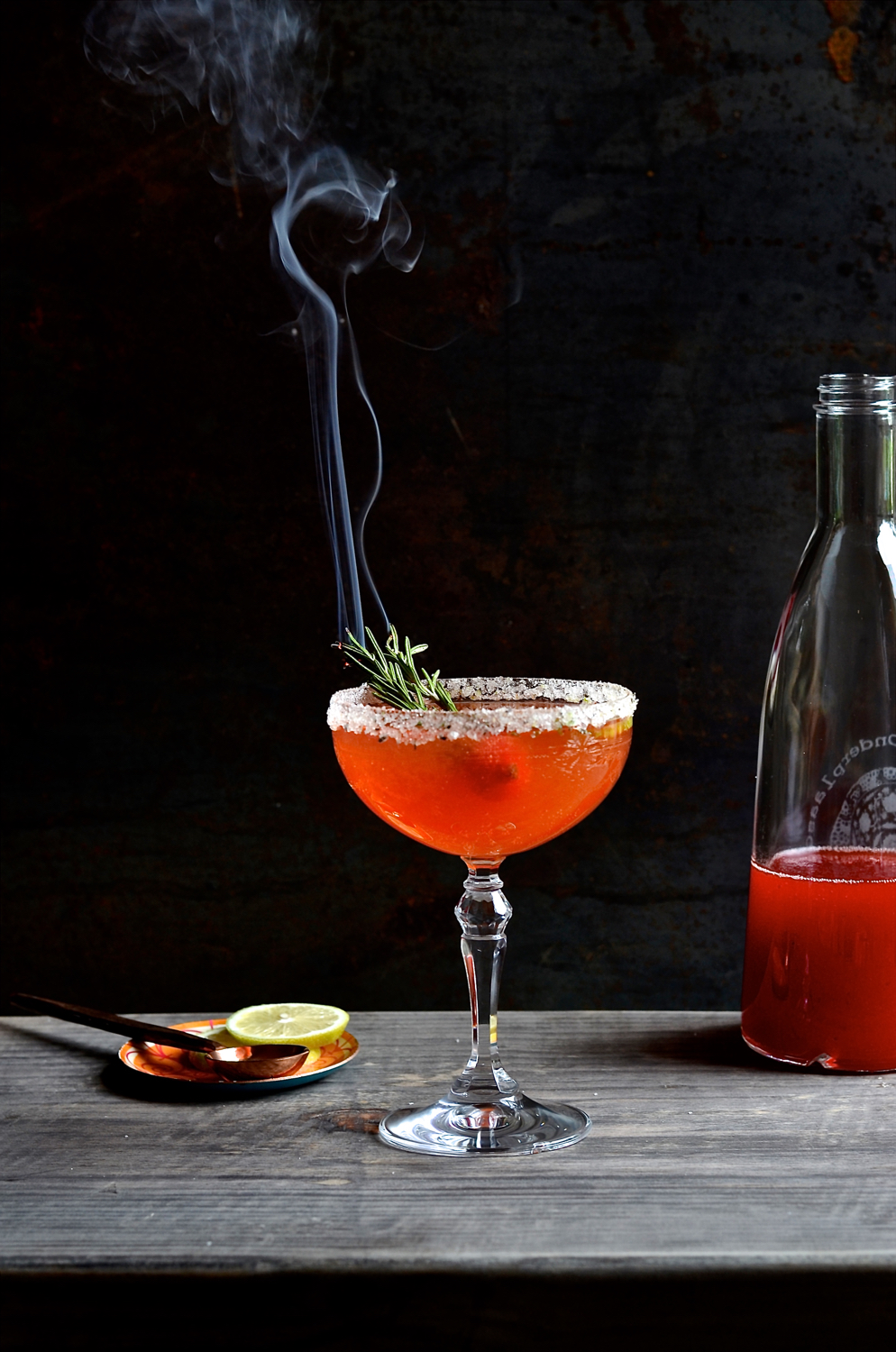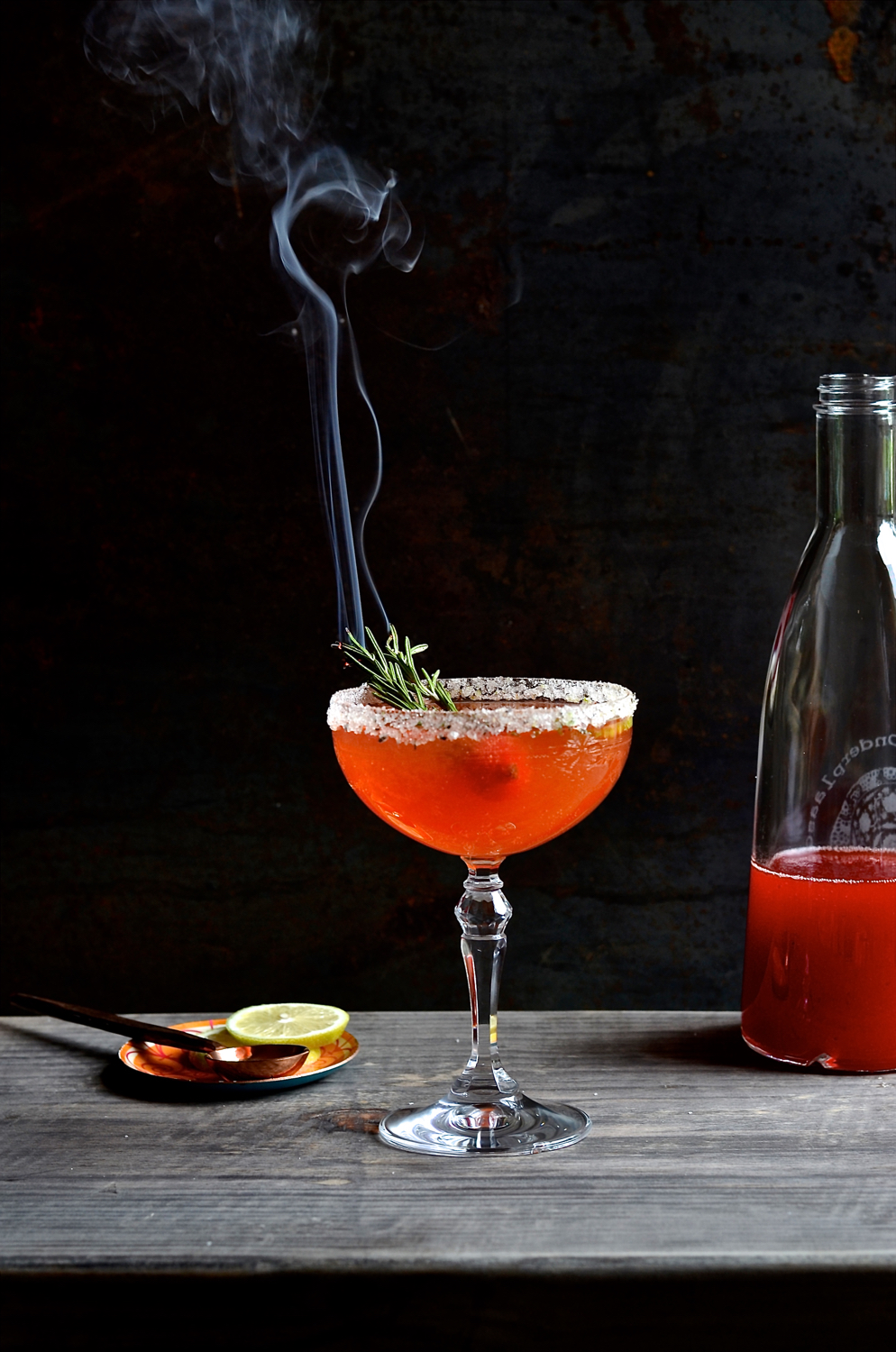 Strawberry and Limoncello mojitos taste summer in Amalfi. They're bright and lively, with a sparkly personality and vivavious character. With its deep coral hue and fruity flavour, this smoking mojitos are eyebrows-raisers.
At a recent cooking class, we made a summer berry preserve with rosemary and lemon. As usual, there were a few doubts as to the compatibility of herbs and fruit. Spluttering away quietly on the stove, the scent of woody rosemary filled the air. Gathering around the pot for a taste, doubt was replaced by a sound cooks love to hear – mmmmm…. We ate spoonfuls, still warm, then heaped onto rye breakfast scones and swirled through yoghurt. And so the fruit and herb partnership is set to shine.
While strawberries are in season, it's a good idea to make a double batch of this lemonade, especially if you're hosting holiday celebrations. It also makes a lovely hostess gift. A hand written tag with the recipe for this limoncello cocktail attached, might be a thoughtful touch.
Strawberry and Limoncello mojitos
Makes about 600ml
Strawberry Lemonade
1 1/2 cup fresh strawberries, pureed
250ml (1 cup) freshly squeezed lemon juice
1 1/4 cup granulated sugar
2 sprigs fresh rosemary
Mojito cocktail
30ml (1 oz) Limoncello
1 oz white rum
30ml strawberry lemonade
juice of half a lime
club soda
extra lime slices for serving
fresh mint leaves
2 stems fresh rosemary, for garnishing
Start by making the strawberry lemonade. Place the strawberry puree, lemon juice, sugar and rosemary in a saucepan.
Bring up to the boil,  stirring until the sugar has dissolved. Skim off any scum that rises to the surface.
Simmer on medium high for about 10 minutes until slightly reduced and syrupy.
Remove the rosemary sprigs and strain to remove the strawberry seeds.
Pour into a sterilised bottle and seal.
For the cocktails, combine the Limoncello, rum and lime juice.
Pour into a chilled glass and top with club soda and swizzle gently to combine.
Add fresh lemon slices and mint leaves.
Rest the rosemary stems on the rim of the glass and light just before serving. Salute!
A great cocktail needs an elegant and delicious something to nibble on. These canapés are impressive.
Buckwheat blinis with beetroot mousse and smoked salmon
Cumin lamb kofta phyllo pastries with minted yoghurt