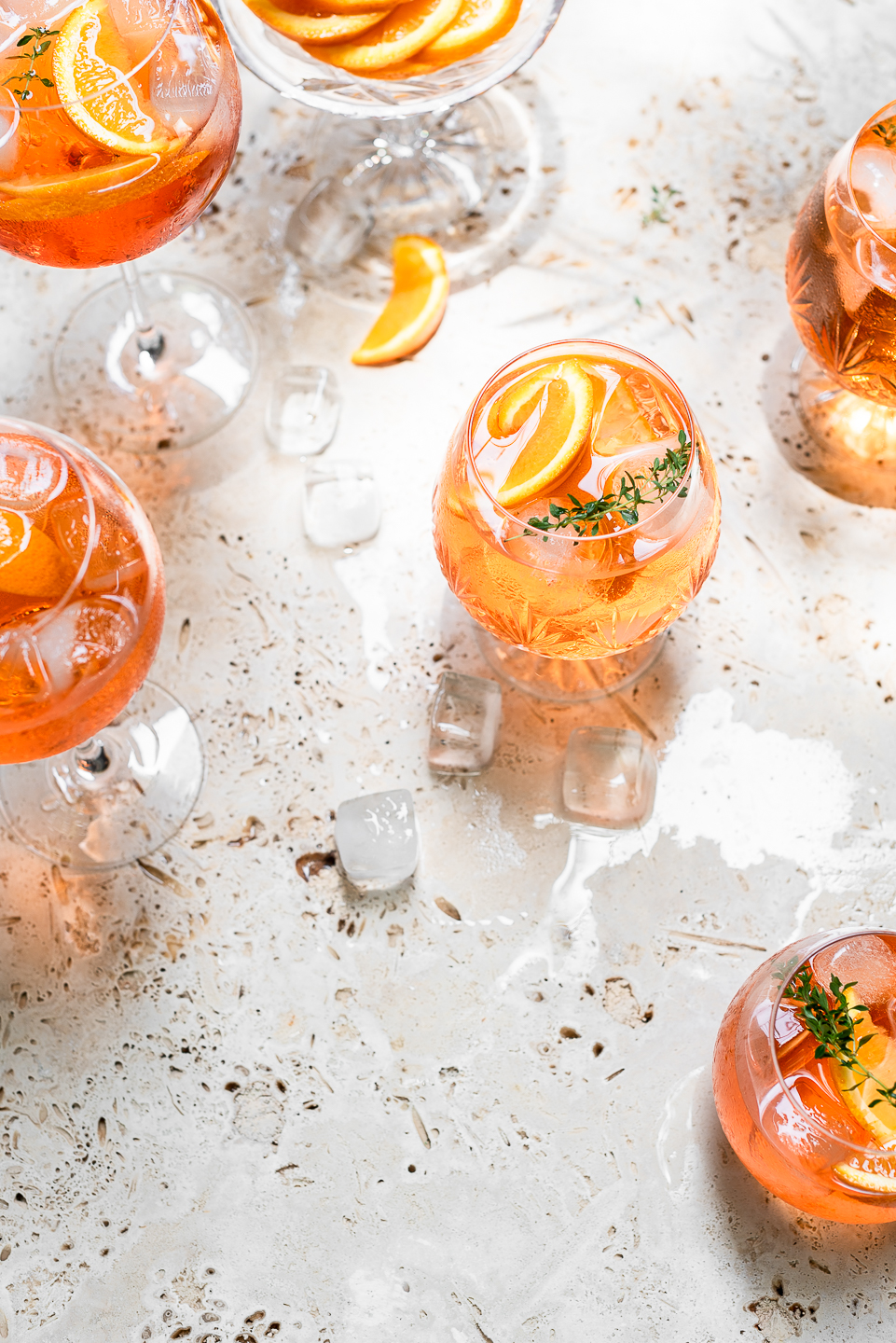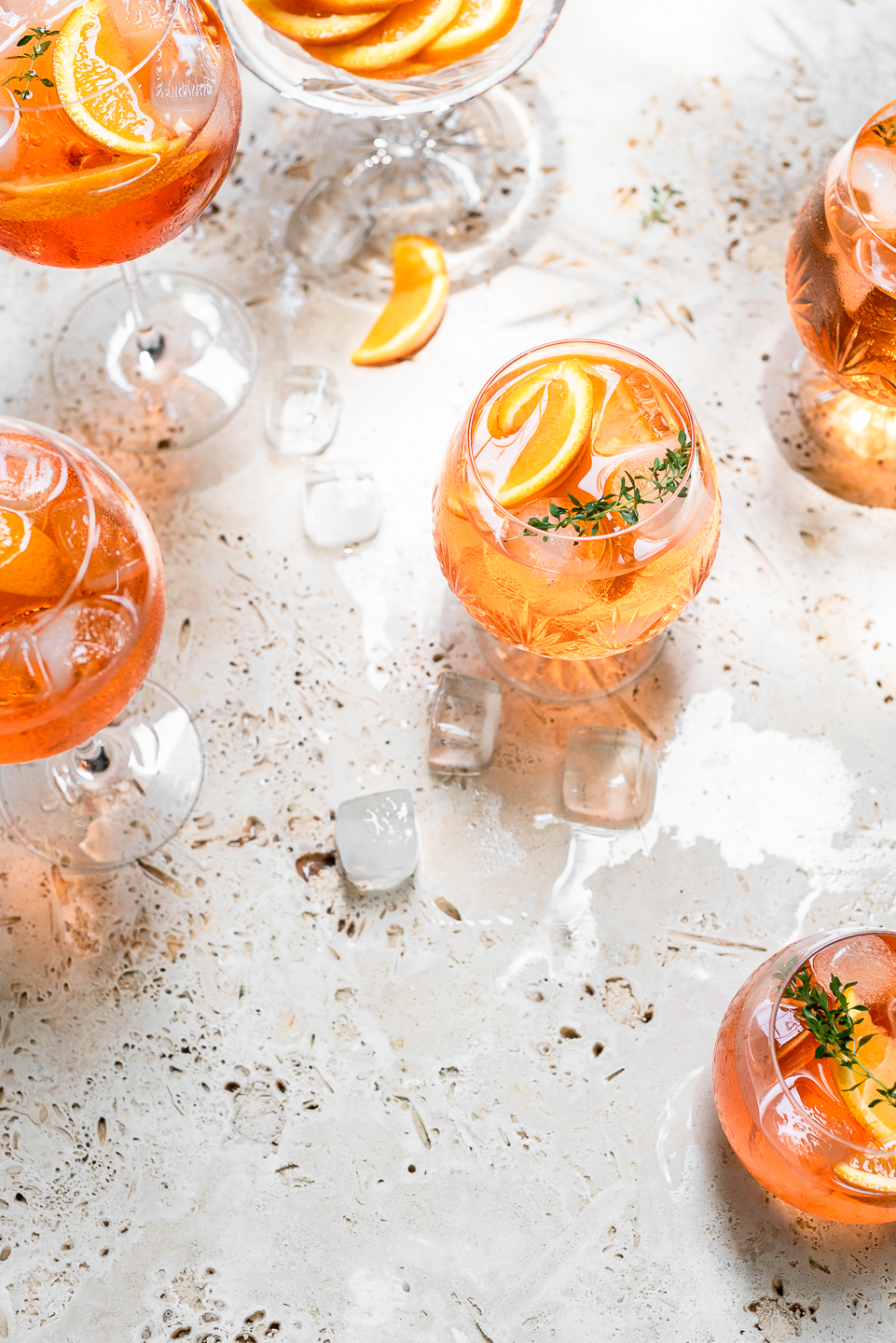 Perhaps Italy's most famous apéritif, the Classic Aperol Spritz. Typically, more dry than sweet with complex herbal notes to balance the sweetness of vanilla and slightly bitter orange bite. If the idea of  basking in Italian sunshine sounds appealing, this summery cocktail may help.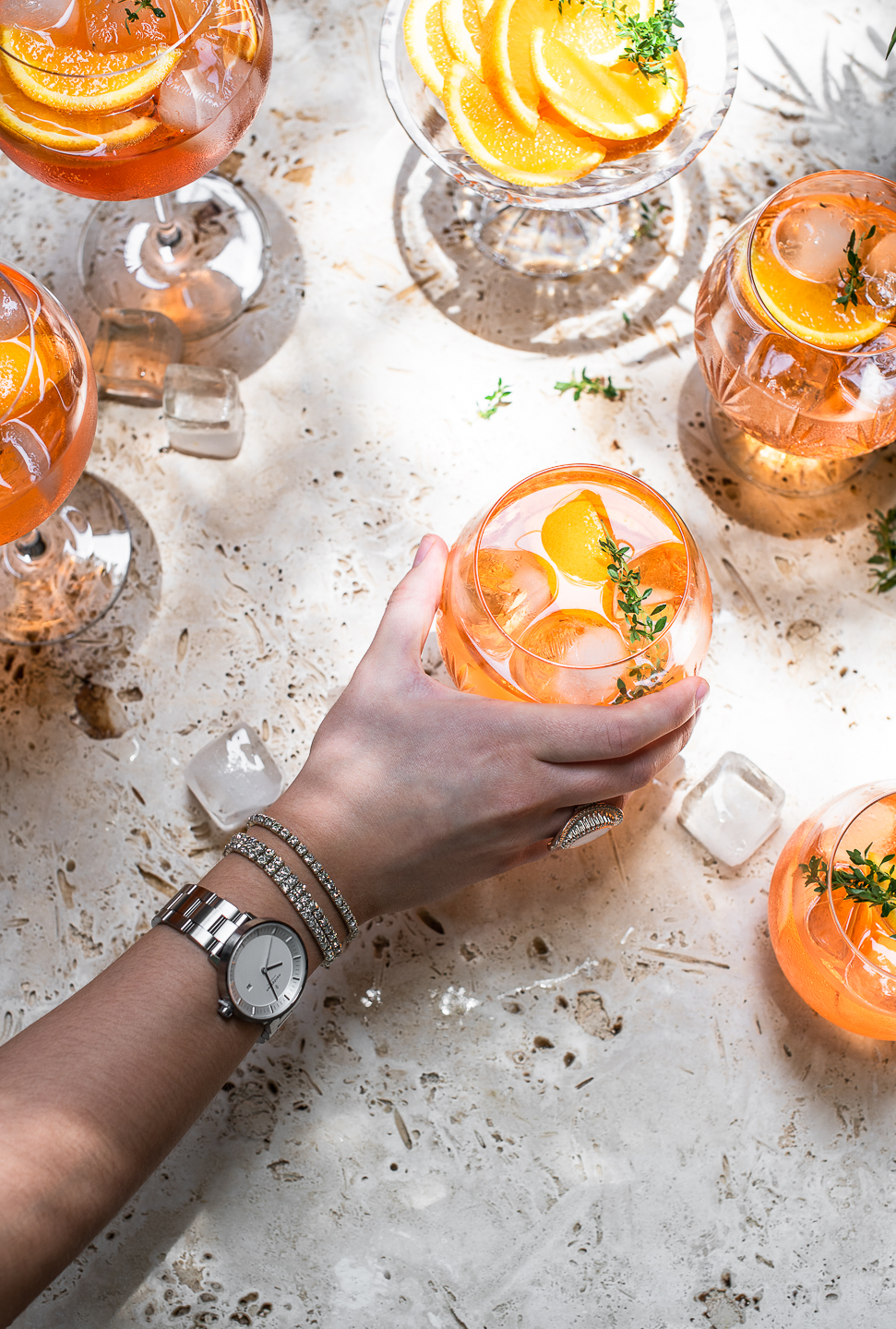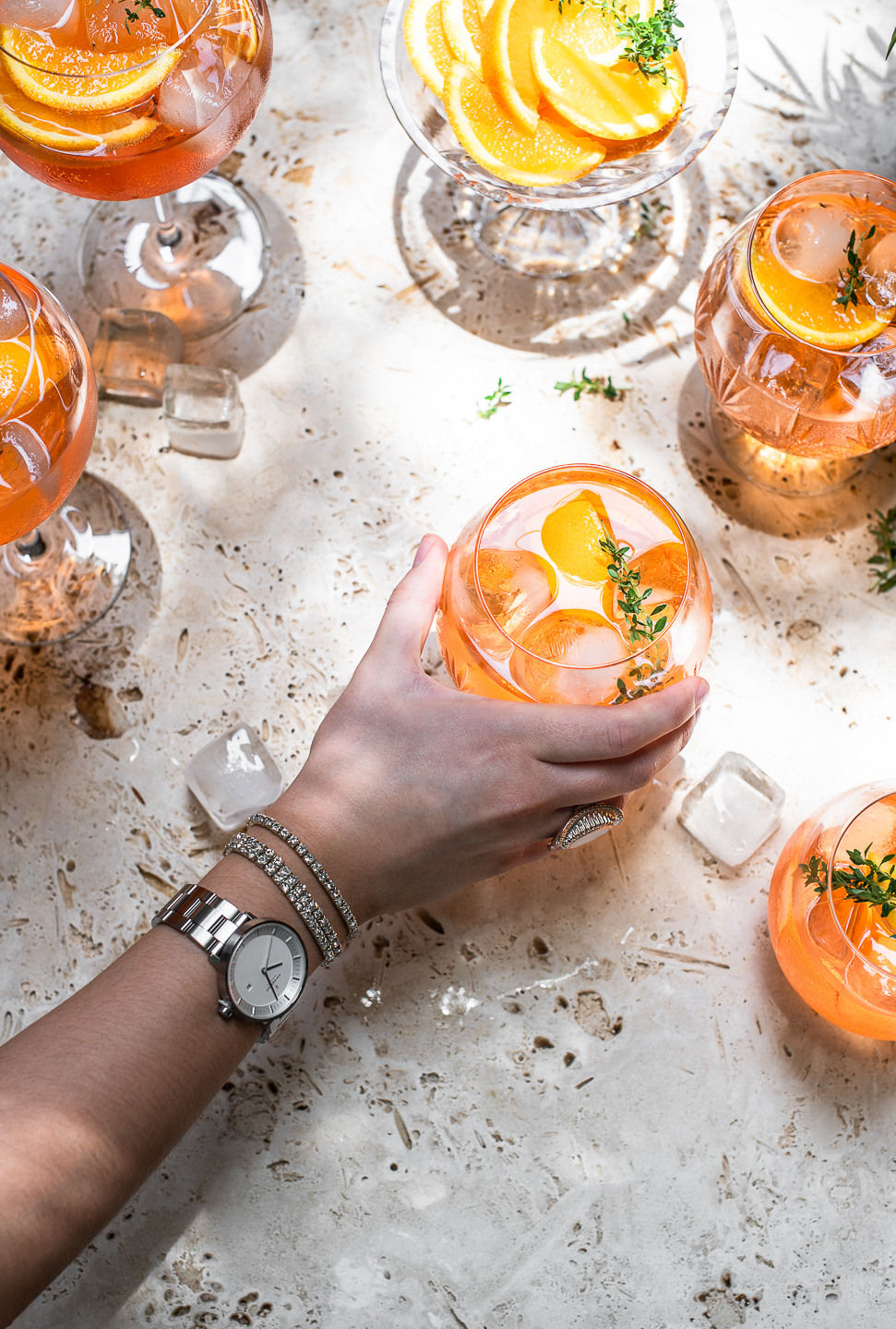 Fittingly, I fell in love with Aperol spritz in Italy. Bologna, it was. We sat outside on the cobbled side walk, just off the main piazza,  swishing our glistening orange tumblers while drinking in the terracotta stucco walls that typify this rugged Italian food haven. Seduced by the  persuasive aroma of garlicky olive oil and blistered focaccia, we joined the crowds in pursuit of the best Bolognese tortellini.
I've resisted the temptation to meddle with the recipe, other than adding a sprig of thyme. It's faintly floral and fresh but rosemary would be lovely too. Both are fittingly apt for this classic spritz. The general rule of thumb is 2 parts Aperol, 3 parts Prosecco, topped up with club soda, or minereal wate, if you like, and  thinly sliced orange. Make sure there's plenty of ice. I chill everything including the Aperol, even the glasses, if there's space in the freezer. There's no set rule for what glasses to use, as long as they are deep and generous. Salute!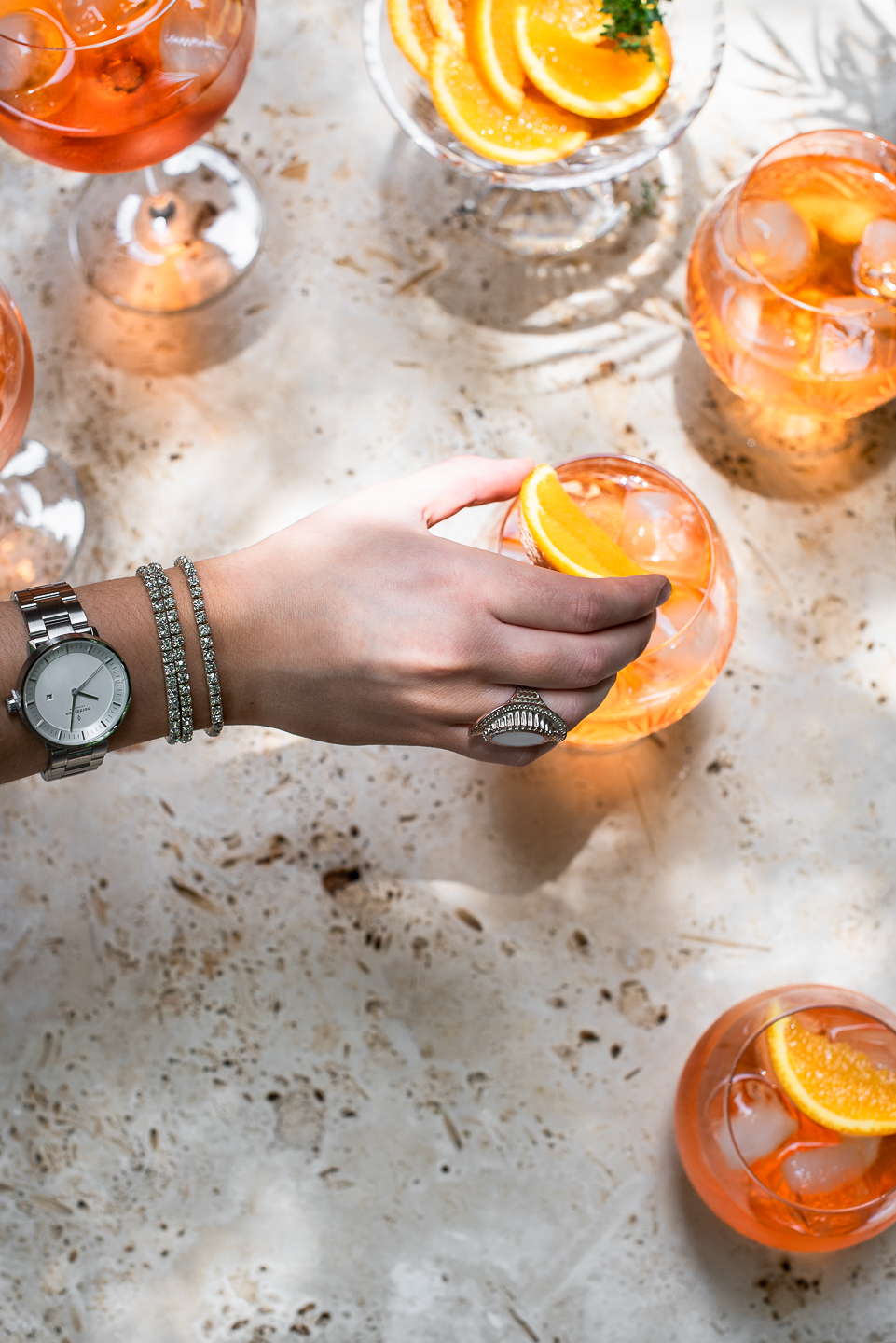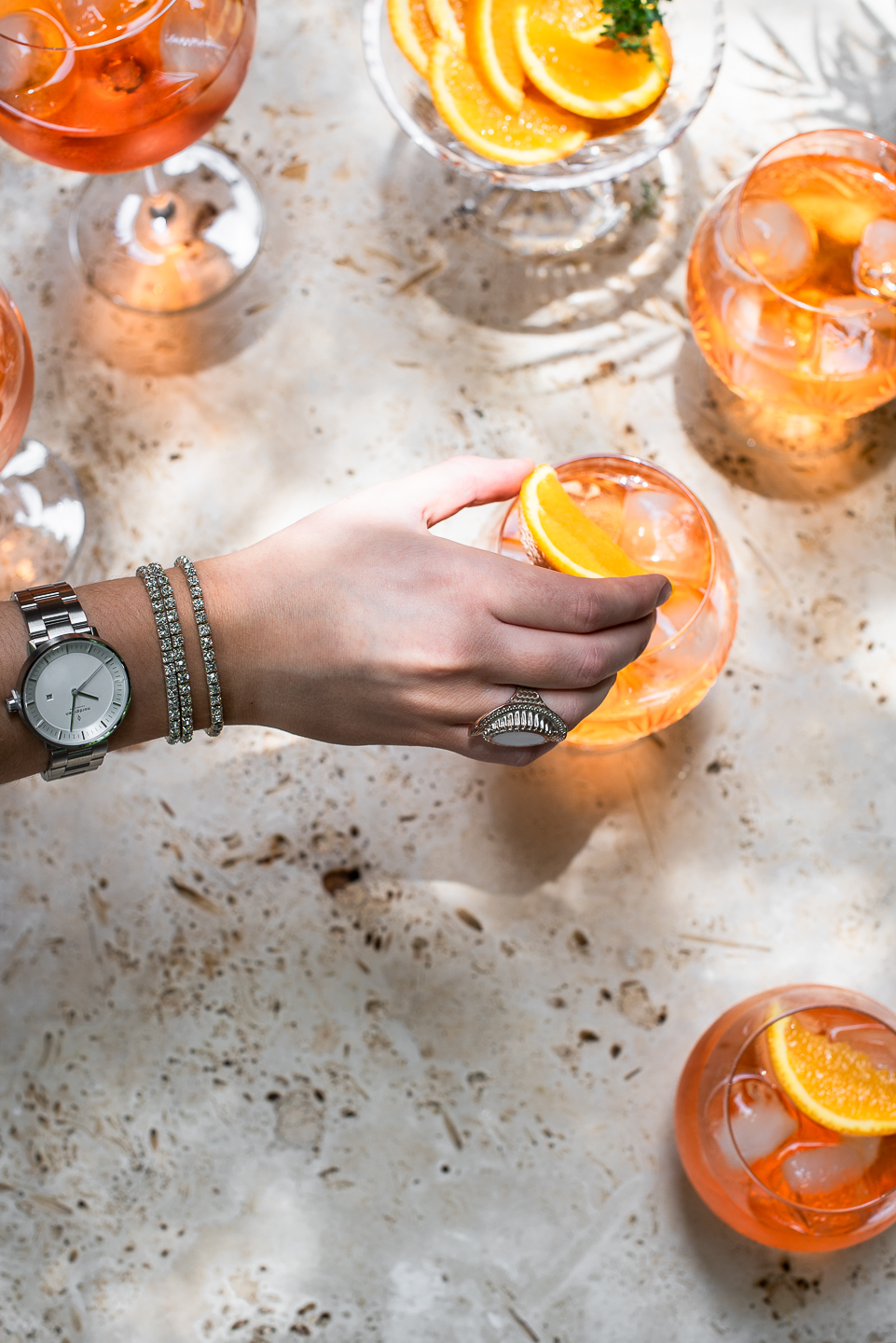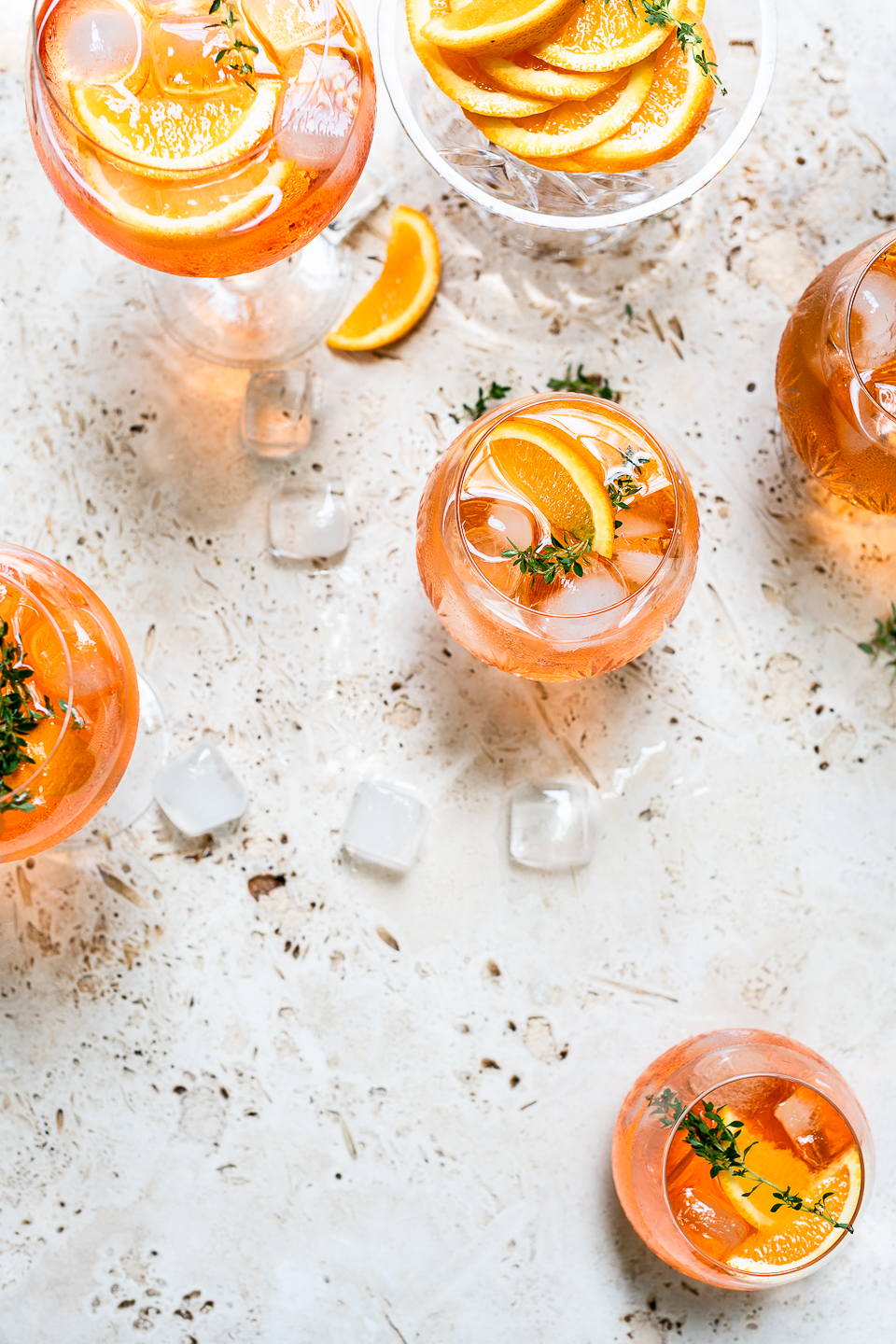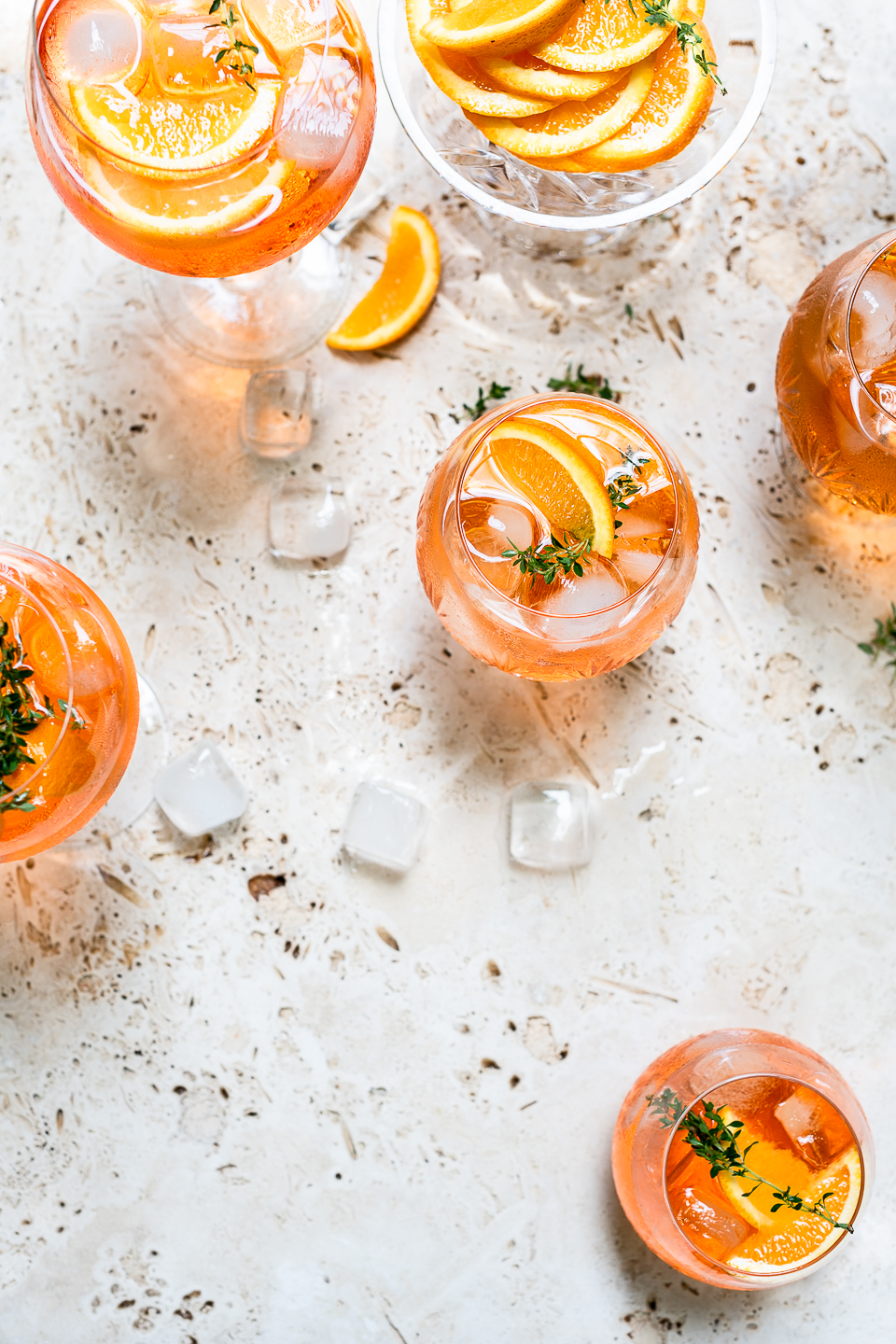 The Classic Aperol Spritz
Serves 1
2 parts Aperol
3 parts Prosecco
club soda, to top up
orange slices, for finishing
rinsed thyme sprigs (optional)
ice cubes
Half-fill glasses or tumblers with ice. Pour over the Aperol followed by the Prosecco.
Top up with club soda or mineral water, if preferred, and finish with sliced orange and a sprig of thyme.
Classic timepiece gifted by Nordgreen Copenhagen. Sleek, elegant functionality.
Every order donates and toy to a less fortunate child.
Classic mens collection under $300
You may like to try these refreshing summer coolers:
Strawberry and Limoncello mojitos