Roasted figs with gorgonzola cream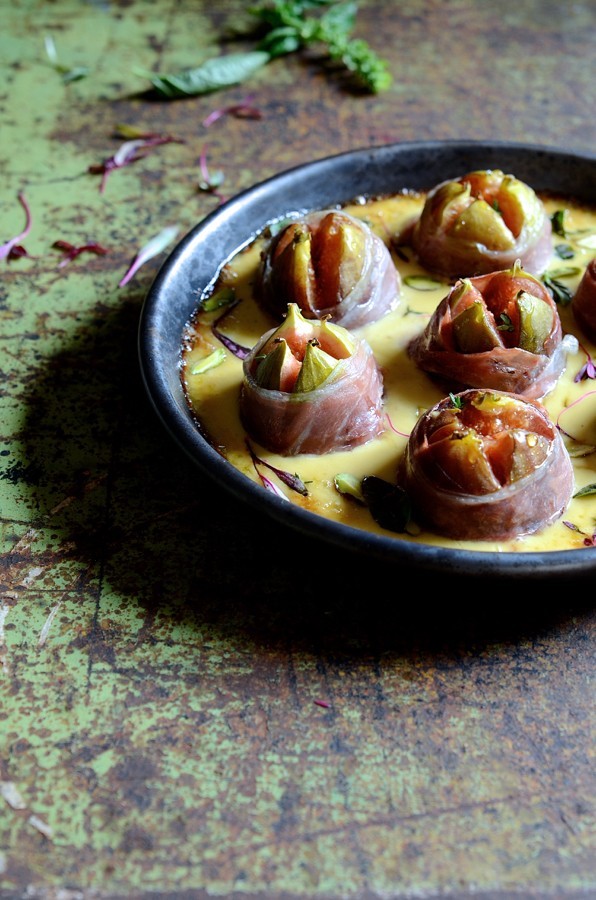 'There are three tasty morsels – figs, peaches and melons'.  Famous Sicilian proverb 
I'd originally planned to include the recipe for these roasted figs with gorgonzola cream in one of my Italian cooking classes. For some reason it didn't make it onto the menu and the disappointment was obvious on the faces of all the lovers of figs and cheese!  Ilse and Tippy in particular, I'm sorry you had to wait this long. This recipe is for you!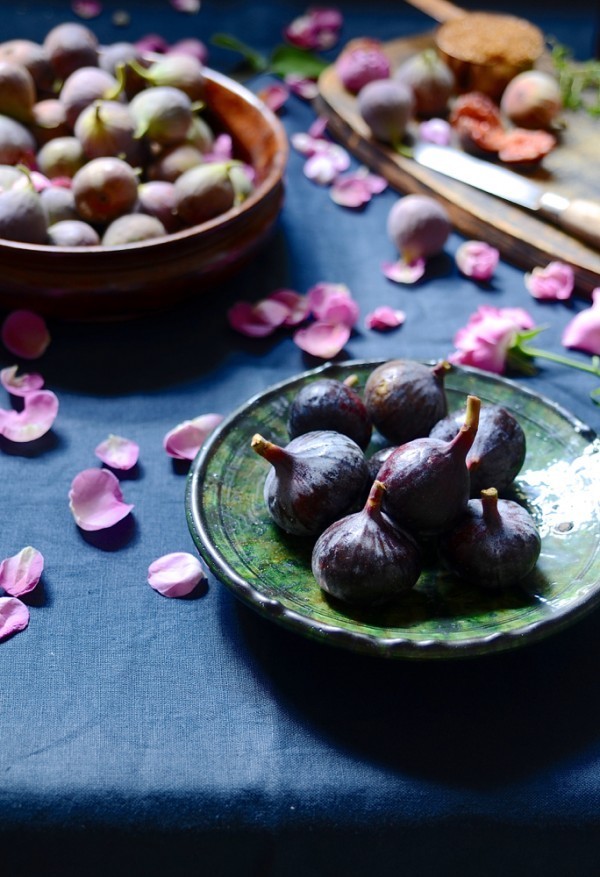 The combination of roasted figs, prosciutto and gorgonzola cream, is obscenely good. Scattered with toasted pistachio nuts and a drizzle of honey, this pairing of savoury and sweet is a classic. The weekend is closer than you think and it's going to be delicious! If you're in need of a knowledgeable expert to guide you to through the perfect pairing of food and wine, my good friend Michael Olivier's extensive list of recommendations has you covered.
I like to serve these figs as part of a cheese board or as canapés with pre-dinner drinks. To get ahead, prepare the dish and chill until you're ready to bake it, in which case add 5 minutes to the cooking time. It's stress-free and hugely impressive sharing-style food.
Note: I don't add any salt to the cream sauce. As the cream reduces the salt from both cheeses intensifies and is more than sufficient.
PS. With Italian week just around the corner, I'd pin this recipe and include it in your offering at the next gathering of the famiglia. You might even score a few extra points with Nonna… Buon appetito!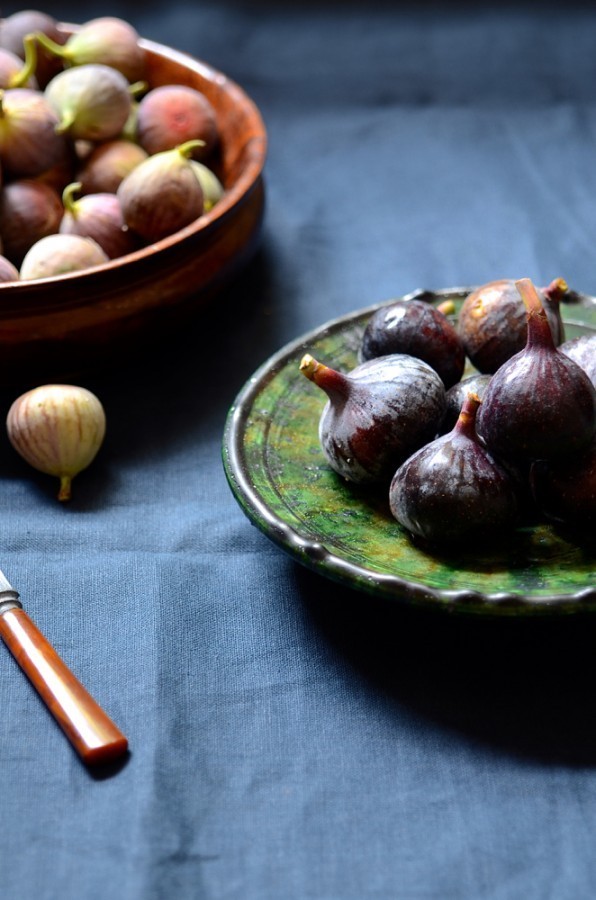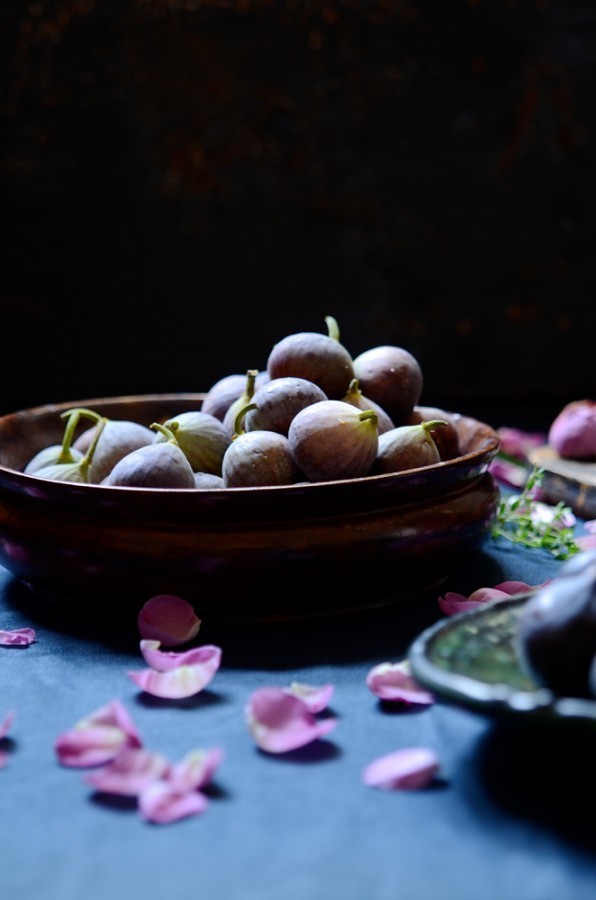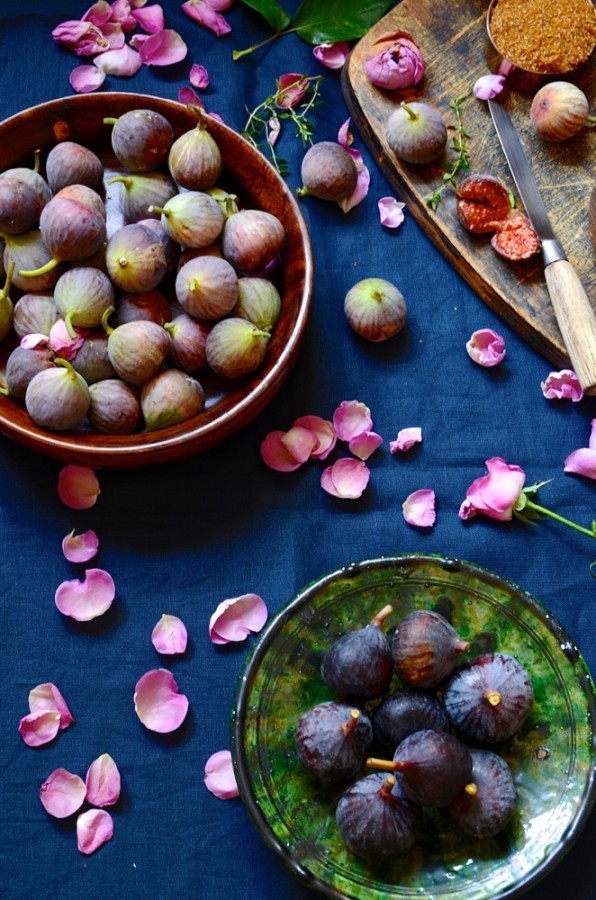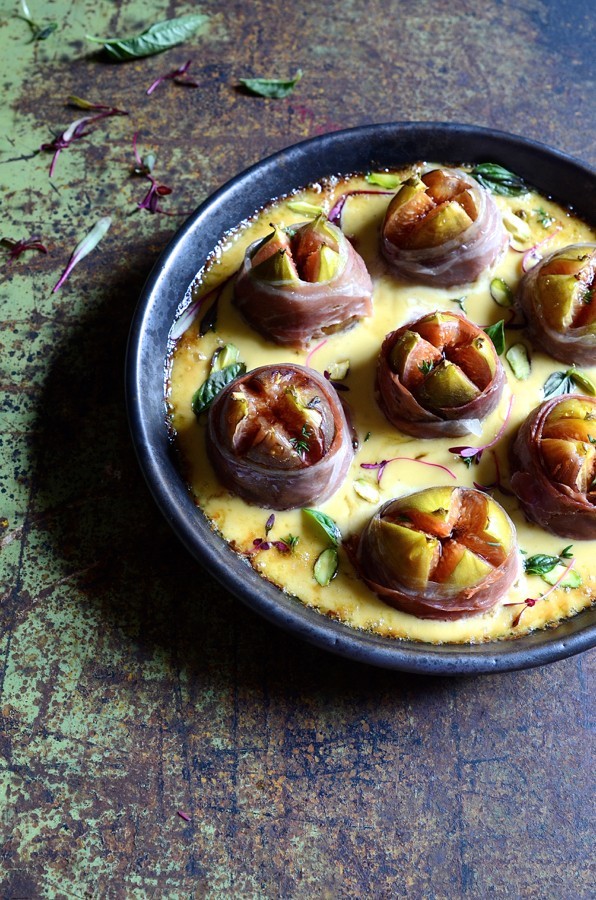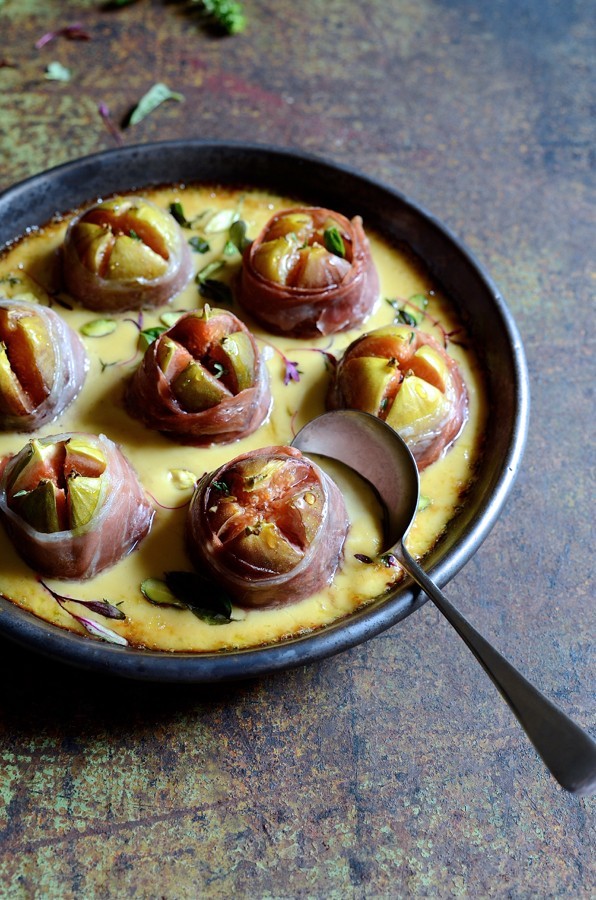 Roasted figs with gorgonzola cream
Ingredients
1 punnet fresh figs (8-10)
80g prosciutto
250ml single/whipping cream
100g gorgonzola cheese
2 tablespoons parmesan cheese, freshly grated
2 tablespoons Marsala or sherry
freshly ground black pepper
handful toasted pistachio nuts, roughly chopped
honey, to finish
fresh baguettes, to serve
Instructions
Preheat the oven to 200º C. Make a cross-cut at the top of each fig. Tear the prosciutto in half and wrap around the figs.
Heat the cream, gorgonzola and parmesan cheese together in a saucepan, whisking all the while. Simmer on a medium heat until reduced by half, about 10 -12 minutes. Add the Marsala and simmer for 3 minutes. Season with black pepper.
Pour the cream into 18cm oven-proof dish, place the figs in the sauce and bake for about 20 minutes. Scatter over the pistachio nuts and drizzle a little honey over the figs. Serve warm with crusty bread of a selection of cracker breads.