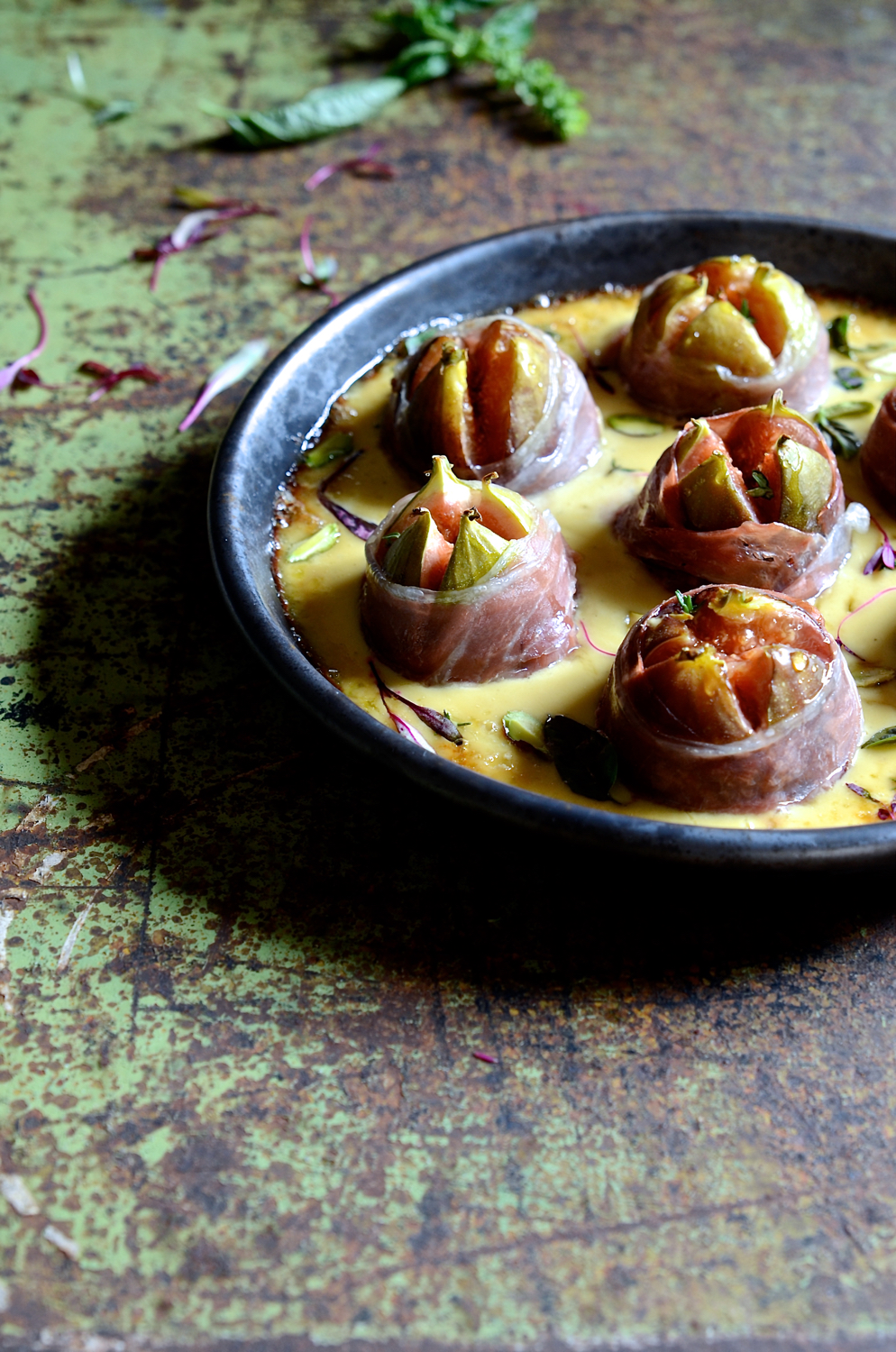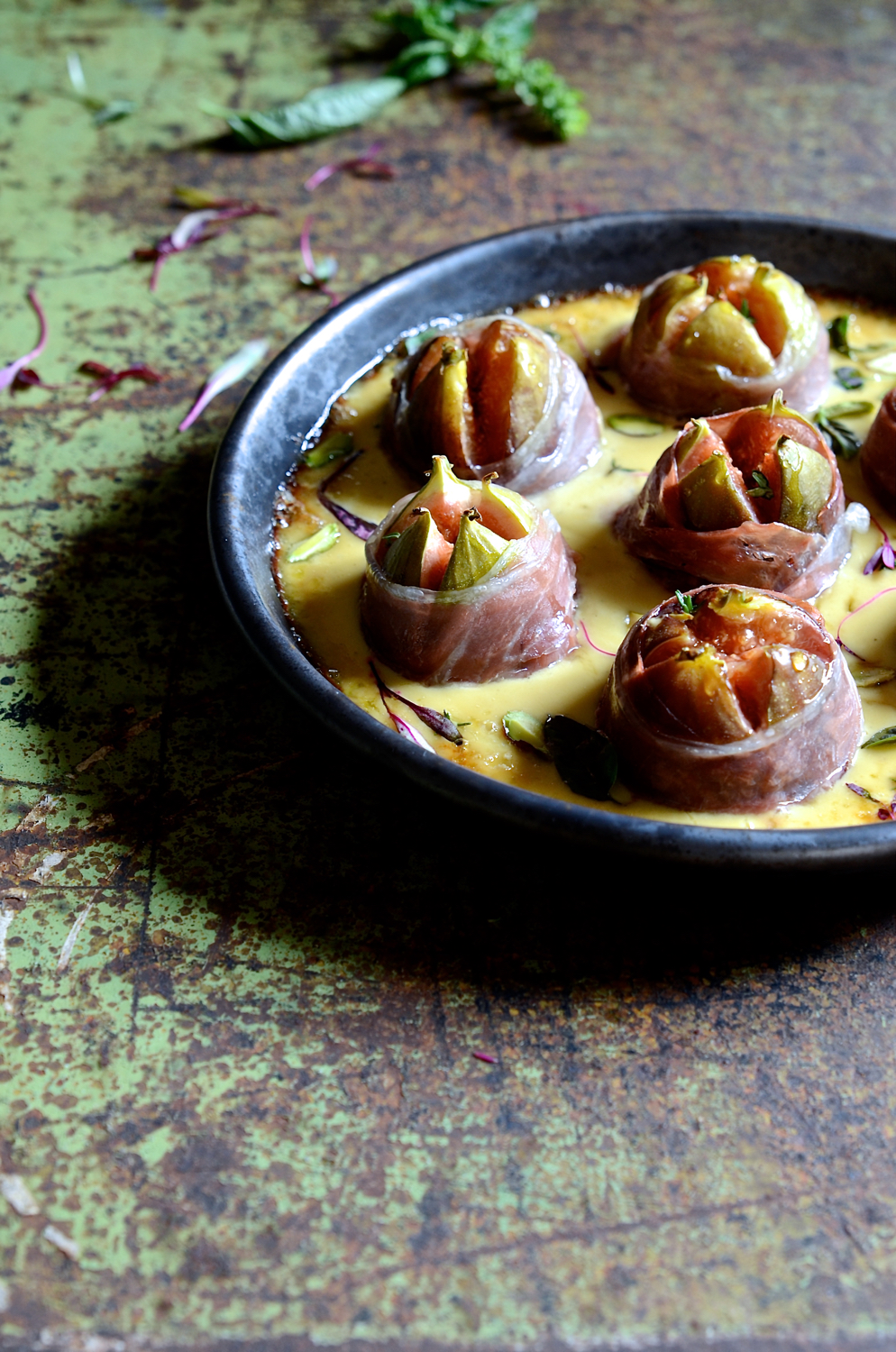 'There are three tasty morsels – figs, peaches and melons'.  Sicilian proverb 
I'd planned to include the recipe for these roasted figs with gorgonzola cream in one of my Italian cooking classes. As it happened, the menu was too full and it was shelved to a later date. Needless to say, there were many disappointed faces. For all the fig lovers out there, this recipe is for you.
Figs, prosciutto and gorgonzola cream are meant to exist together. It's that magical combination of savoury with tangy cheese that's irresistibly good. I like to serve this dish as part of a cheese board or with pre-dinner drinks. To get ahead, prepare it beforehand and chill until you're ready to bake it, in which case add 5 minutes to the cooking time. I don't add any salt to the cream sauce. As the cream reduces the salt from both cheeses intensifies and is more than sufficient.
If you're in need of a knowledgeable expert to guide you to through the perfect pairing of food and wine, my good friend Michael Olivier's extensive list of recommendations has you covered. Buon appetito!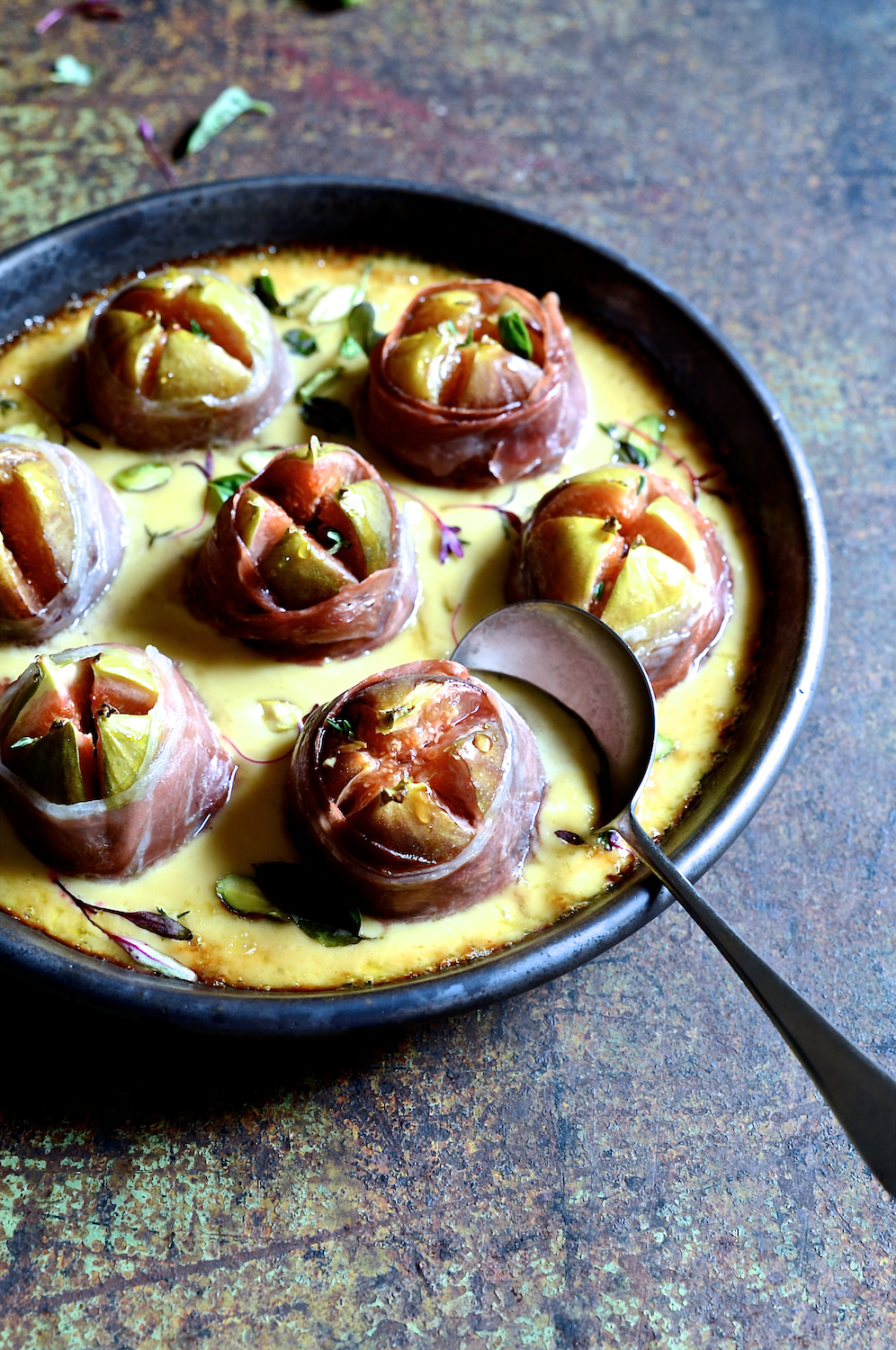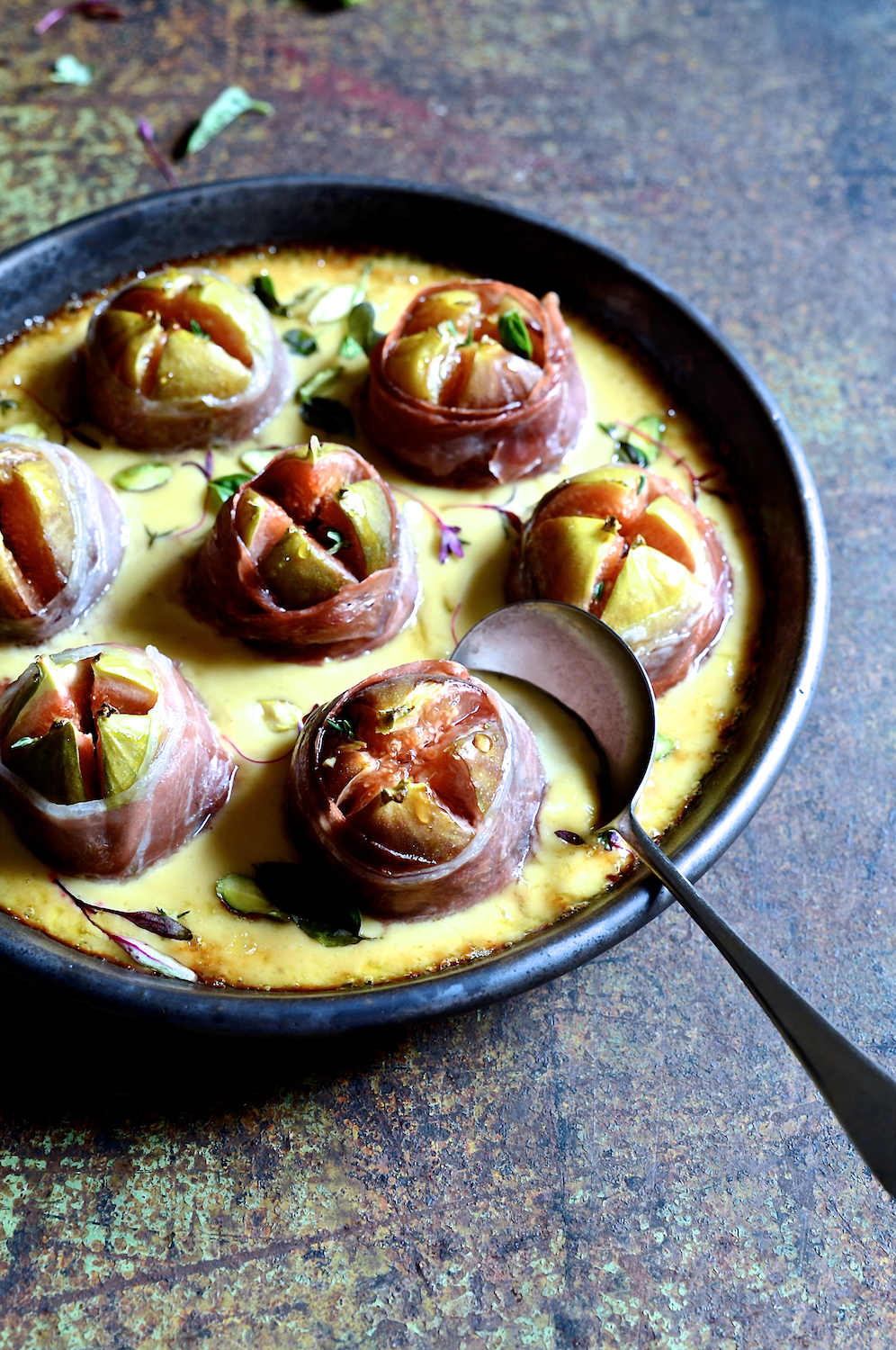 Roasted figs with gorgonzola cream
1 punnet fresh figs (8-10)
80g prosciutto
250ml single/whipping cream
100g gorgonzola cheese
2 tablespoons parmesan cheese, freshly grated
2 tablespoons Marsala or sherry
freshly ground black pepper
handful toasted pistachio nuts, roughly chopped
honey, to finish
fresh baguettes, to serve
Preheat the oven to 200º C. Make a cross-cut at the top of each fig. Tear the prosciutto in half and wrap around the figs.
Heat the cream, gorgonzola and parmesan cheese together in a saucepan, whisking all the while. Simmer on a medium heat until reduced by half, about 10 -12 minutes. Add the Marsala and simmer for 3 minutes. Season with black pepper.
Pour the cream into 18cm oven-proof dish, place the figs in the sauce and bake for about 20 minutes. Scatter over the pistachio nuts and drizzle a little honey over the figs. Serve warm with crusty bread of a selection of cracker breads.
If you're partial to this short-seasoned fruit, you may like this figgy preserve. Excellent for the cheese board. Or maybe a warm baked fig pudding with caramel sauce?