Best Heritage Day Meat Recipes
20 September 2021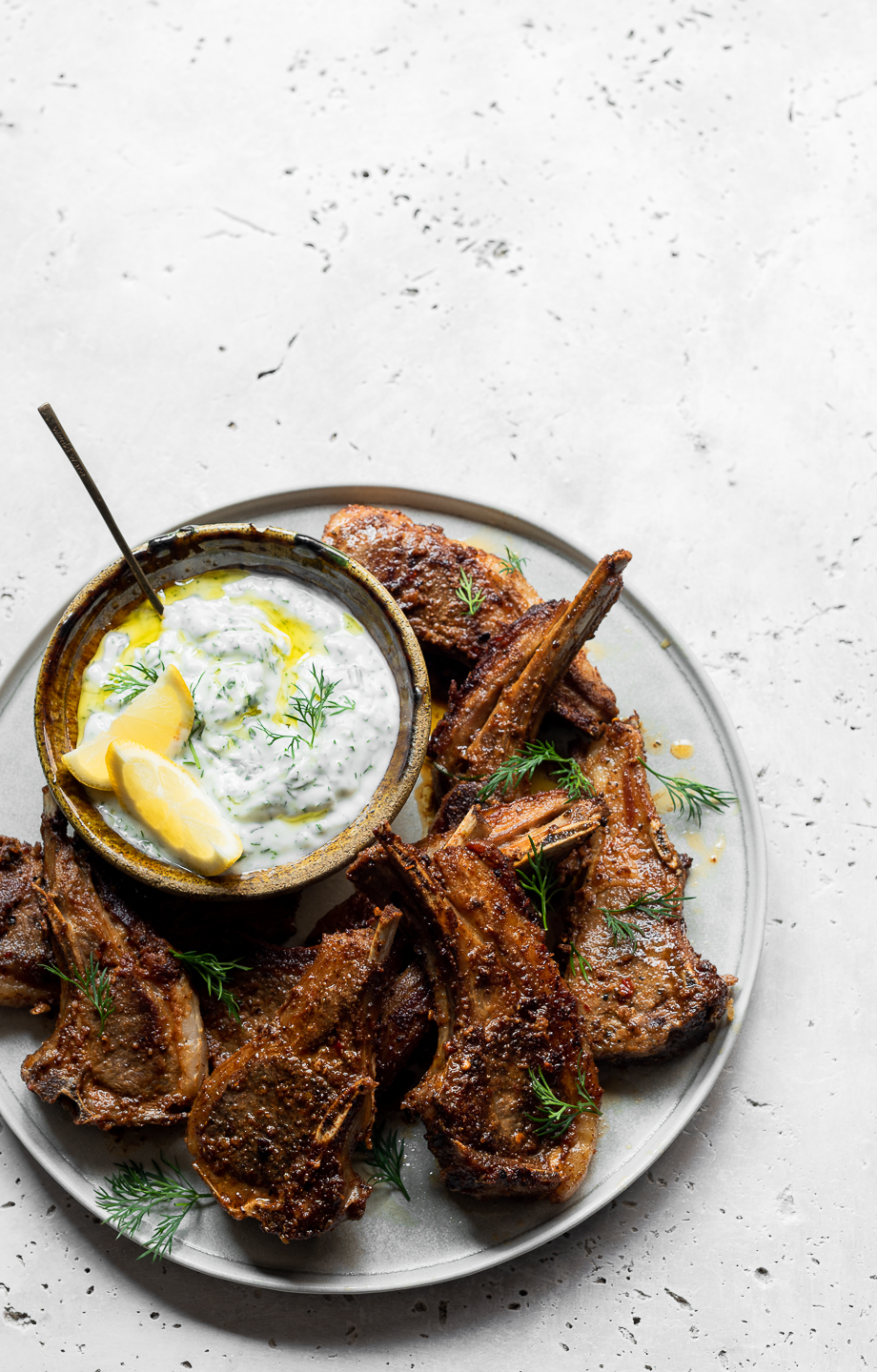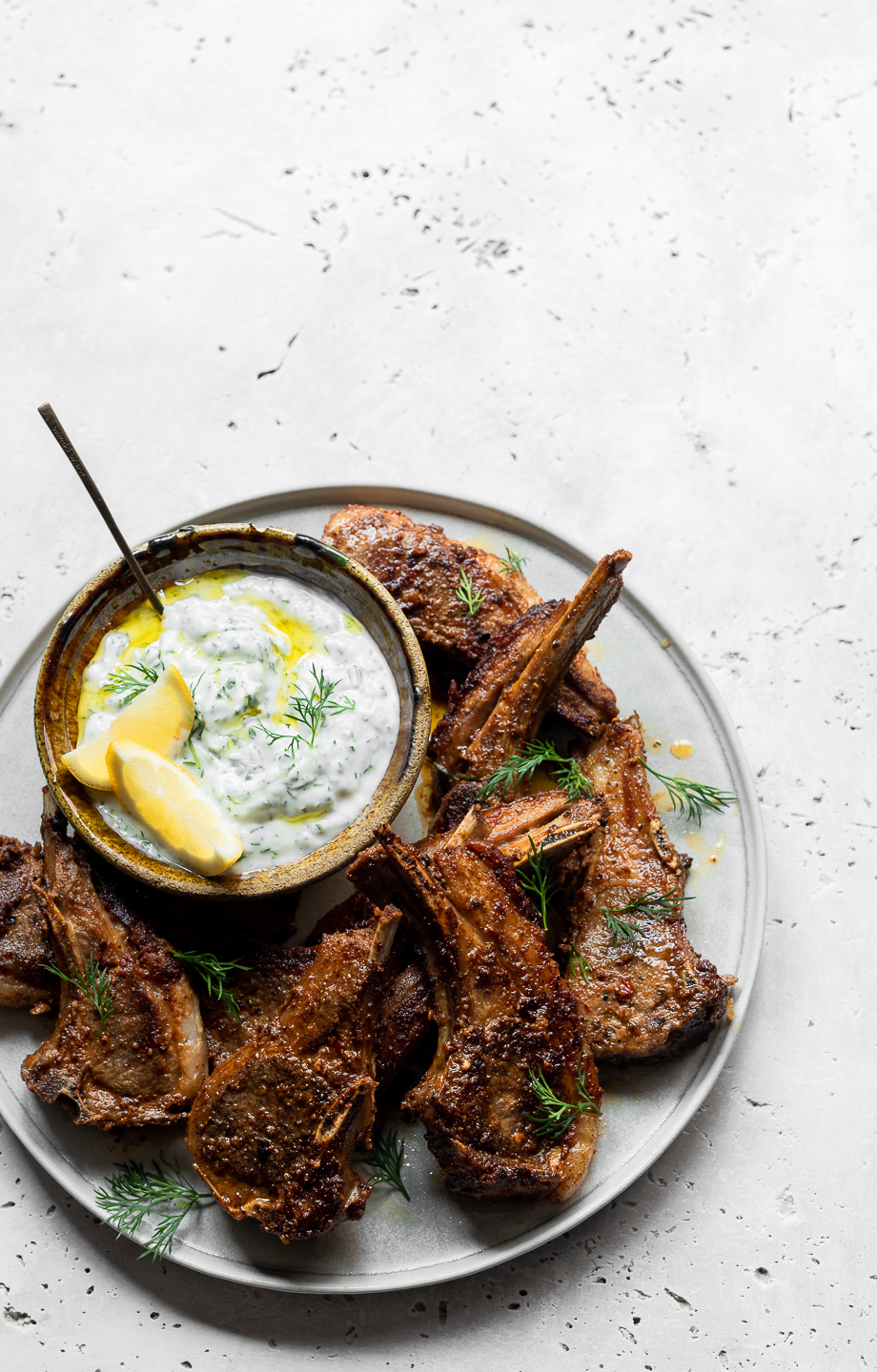 Whether you're heading outdoors or gathering around the family table laden with familiar favourites,  there's no mistaking the joy of celebrating occasion with food that bridges generations and reflects origin. Here are a few of my best Heritage Day Meat recipes that never let me down.
For these succulent lamb chops I've used Middle Eastern flavourings like coriander, paprika and lemon to contrast the fattiness of lamb. If you have time, marinating overnight will ensure the flavours are concentrated and certain, although you can get away with several hours. It's important not to overcrowd the bag though. Four or five cutlets are ideal. Here, I've used the handy Stasher Bag from Yuppiechef.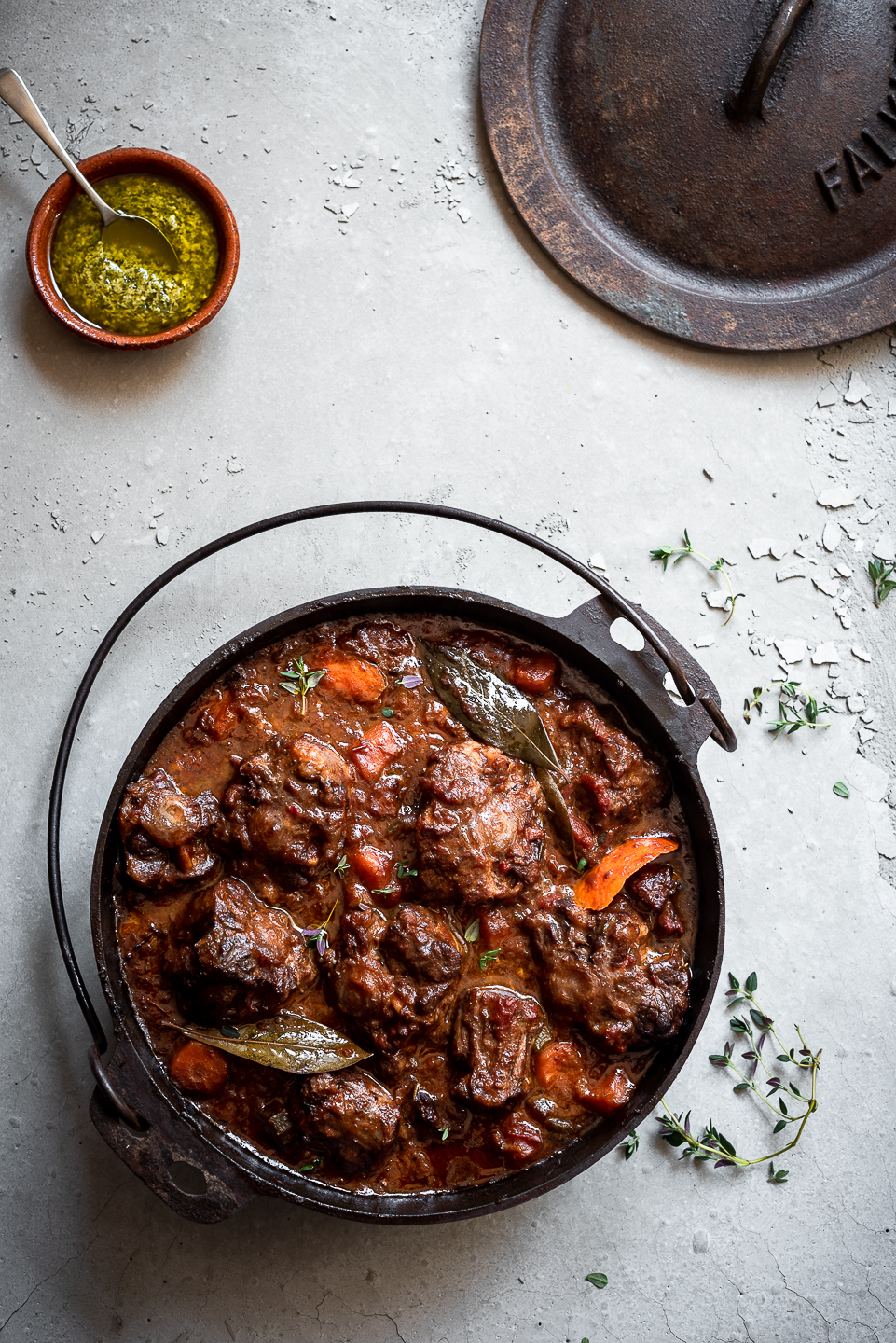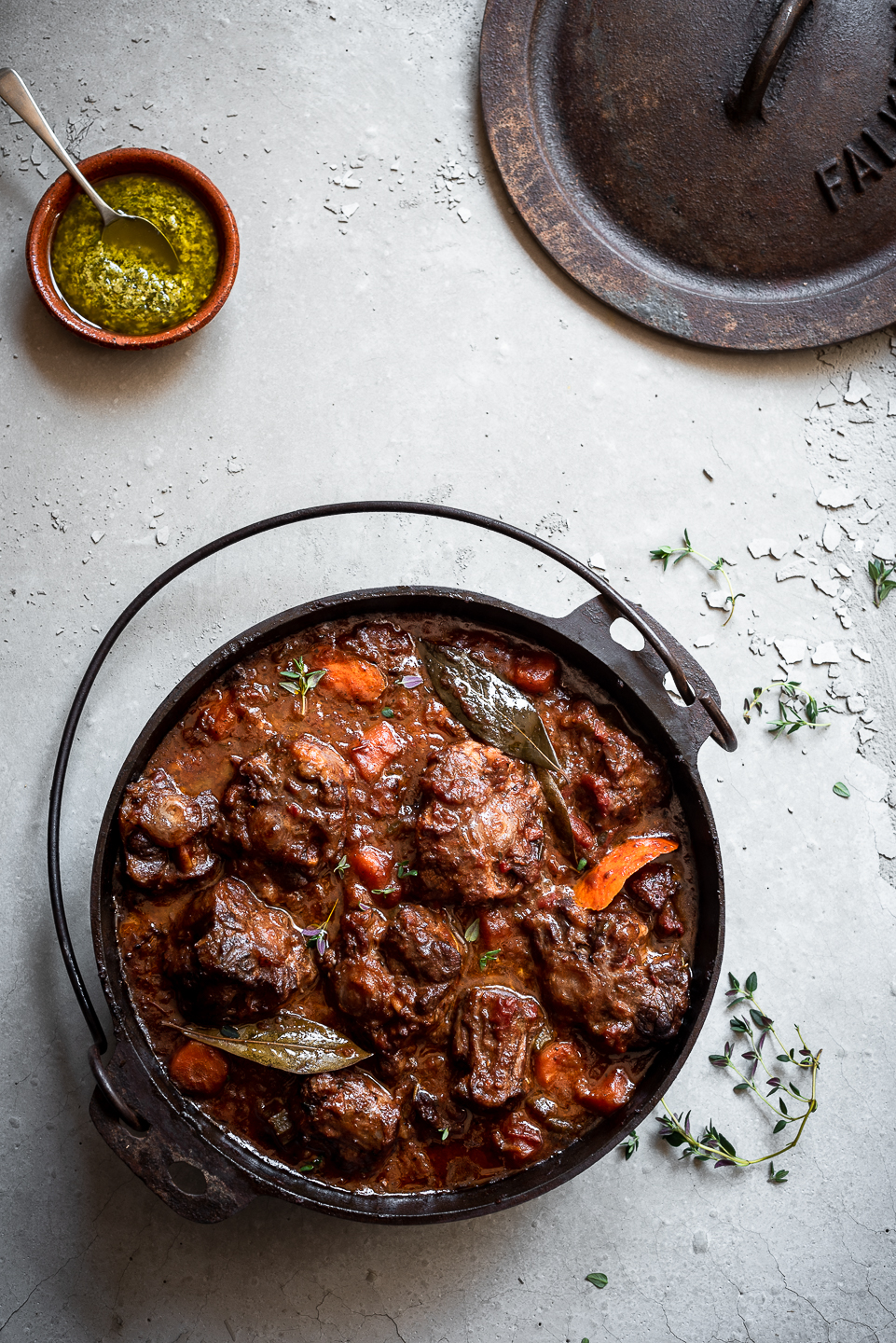 Anyone who's made oxtail knows, it's hardly challenging, needing only a few ingredients but, a fair portion of patience. Oxtail is a waiting game, although the oven does all the work, slowly eliciting its mouthwatering gelatinous flavour. If you're ravenous, as a winter belly tends to be, start the stew mid-morning to be ready for Sunday lunch. It can also be made the day before and reheated when needed. After several hours in the oven, you'll be rewarded with a sticky red wine sauce and spoon tender oxtail, ready for the weekend table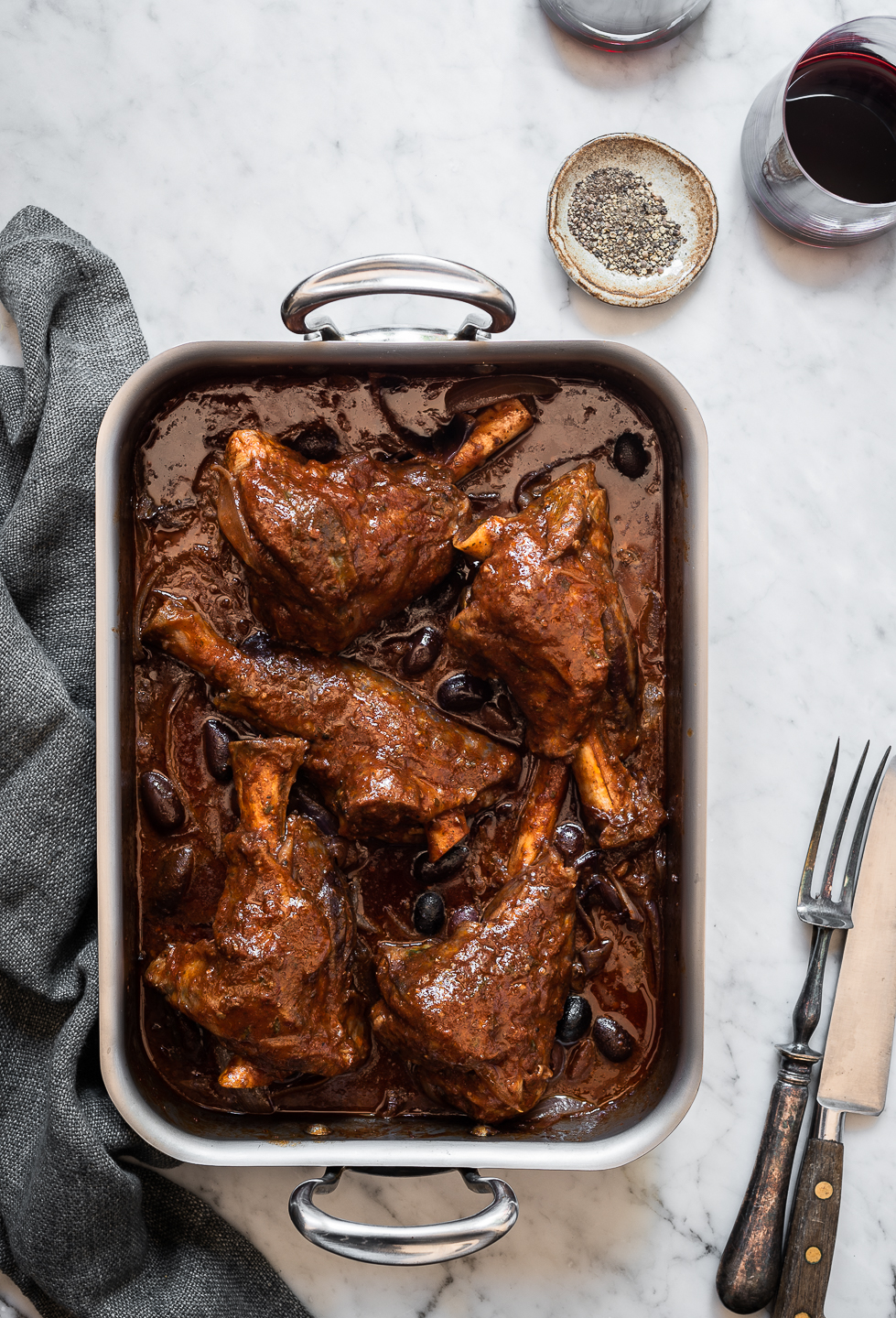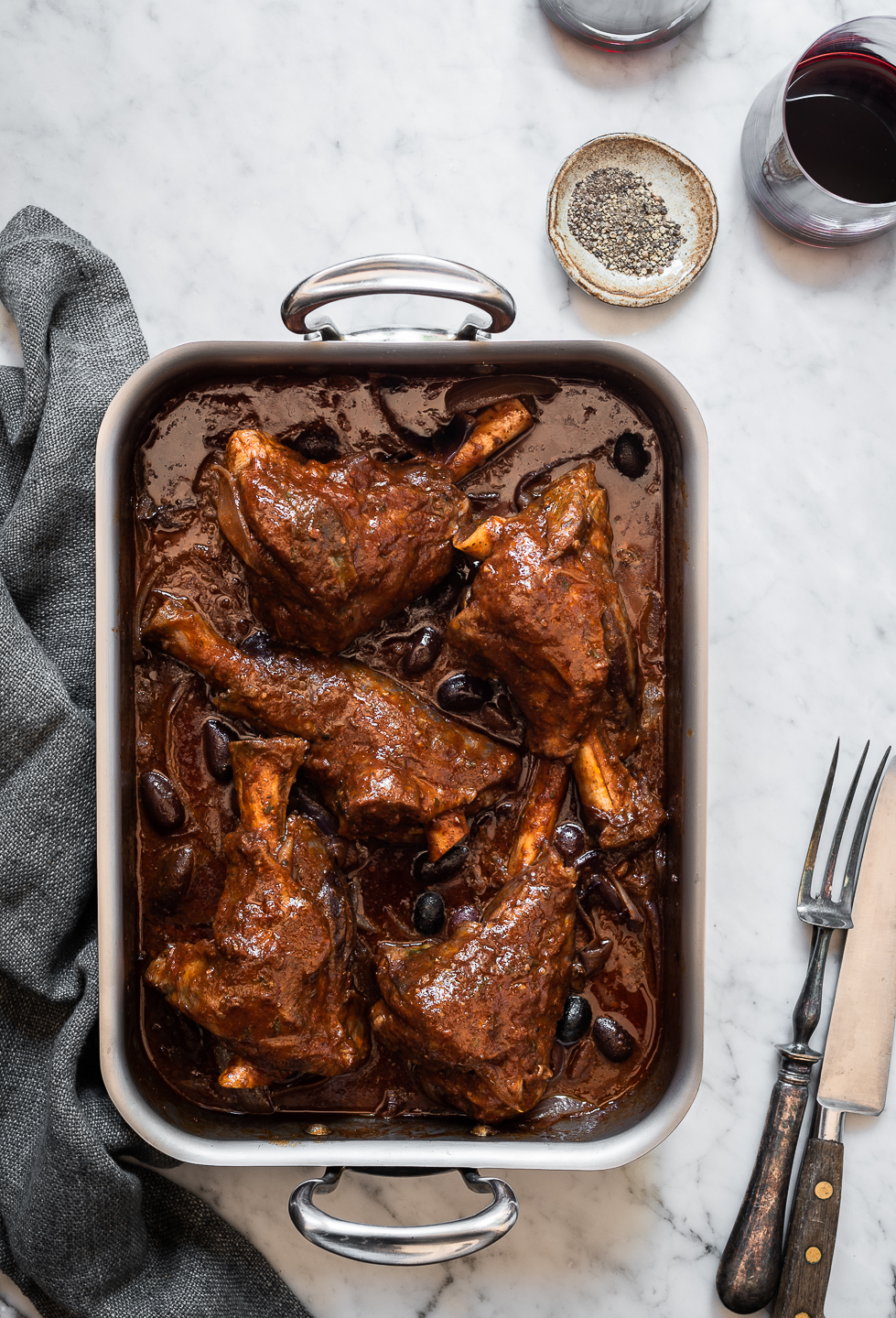 When it comes entertaining, slow roasting guarantees meltingly tender meat with hardly any fuss at all. There are essentially two steps to my Red wine lamb shanks. Marinating, then several lazy hours in the oven. When the meat releases its grip from the bone, it is spoon-tender and ready for the table.
Sundried tomatoes, garlic and fresh rosemary are the key ingredients for the marinade. It's bright, herbaceous and especially good with the shrub-infused flavours of Karoo lamb. An overnight marination is best, allowing the flavours to deeply saturate the meat, although several hours will do if that's all you can spare. The consistency and taste is of the marinade is similar to pesto and therefore good with most Italian style dishes – antipasti, tomato based pasta sauces or, stirred into soups and casseroles. Maybe double the marinade recipe and store half for easy midweek pastas.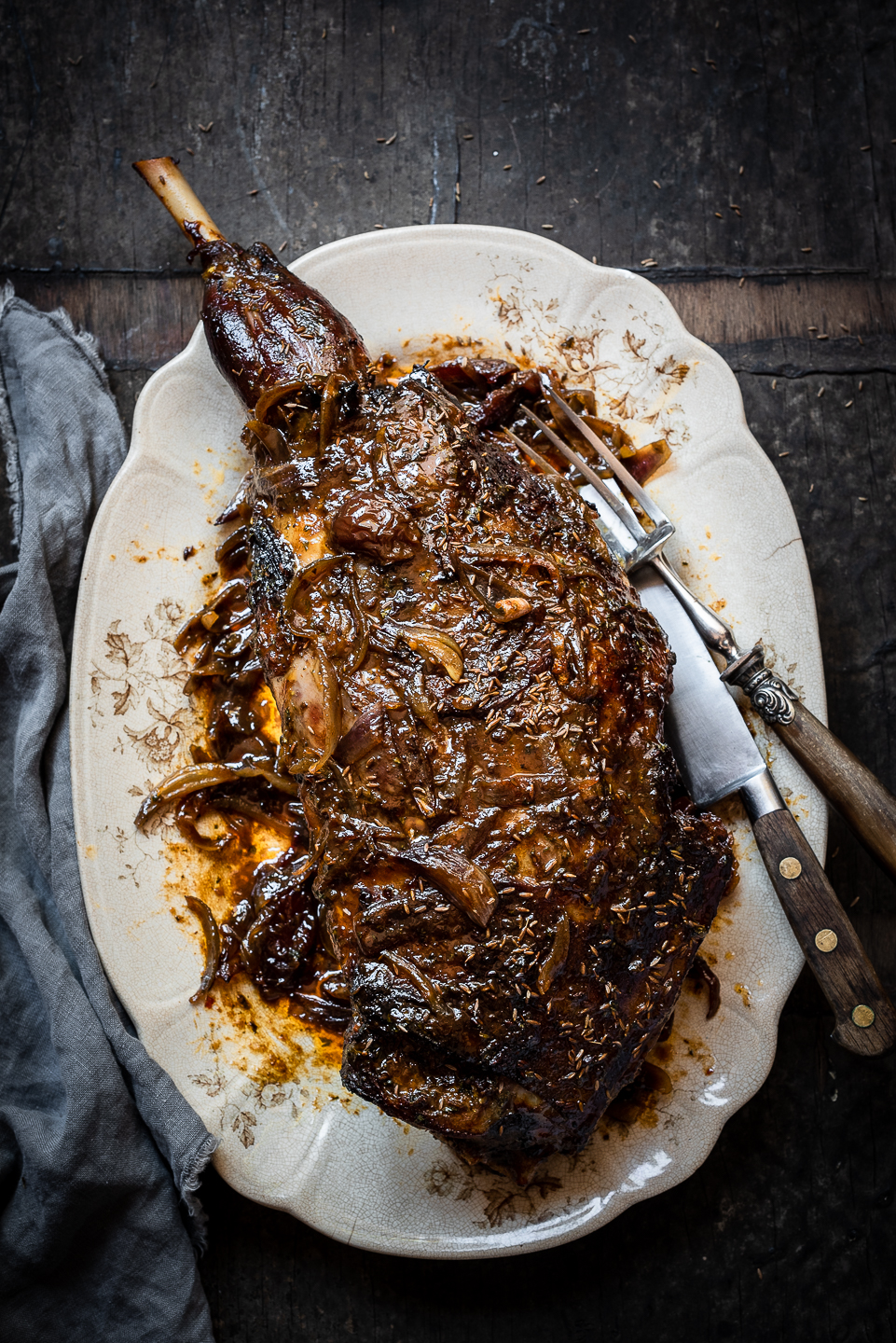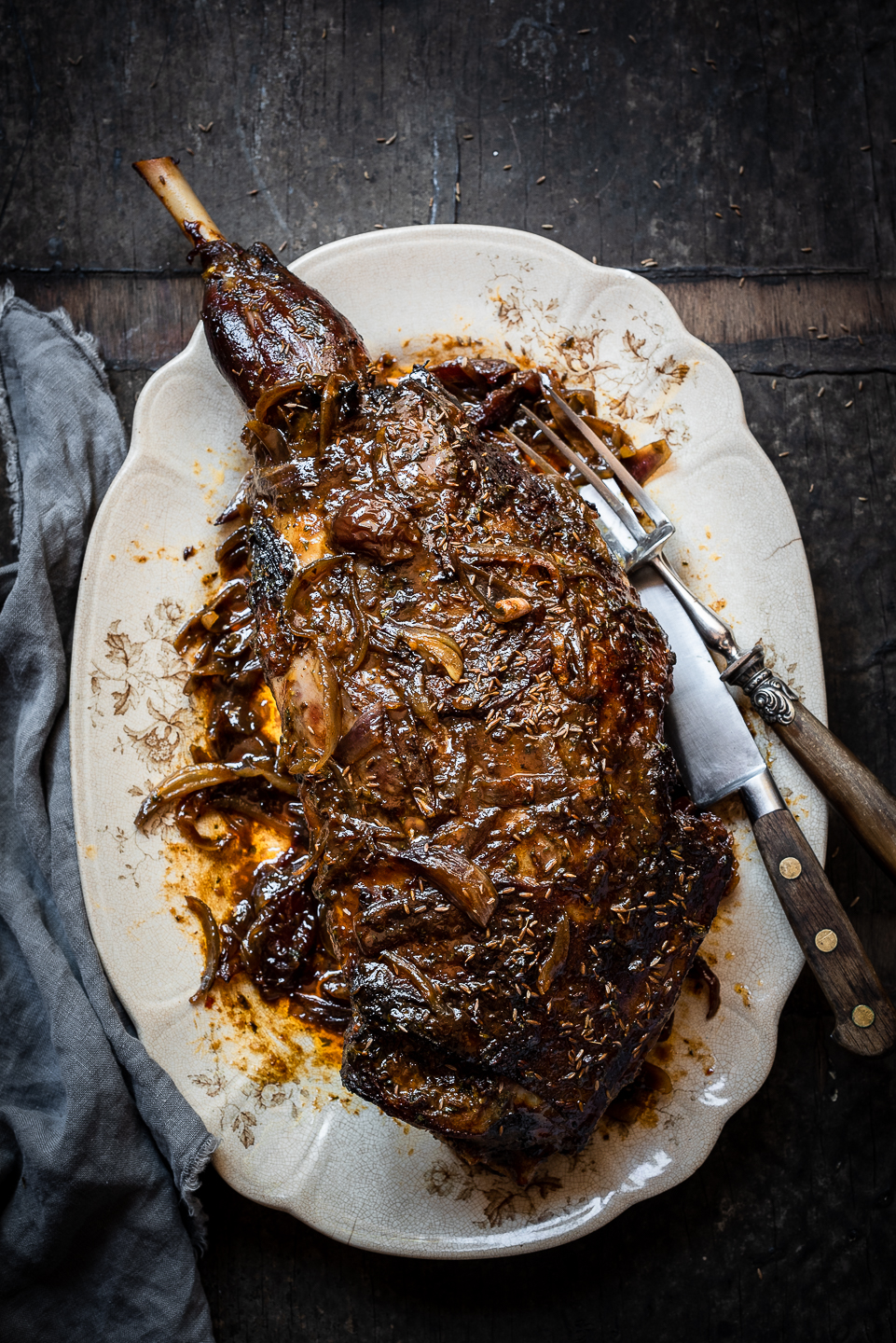 Because slow roasted lamb yields willingly, I prefer to pull the meat into uneven chunks rather than neatly carved slices. It's not the kind of food that requires precision or exactness. I then swoosh the meat in the glossy gravy, making sure every mouthful sings with sweetly scented saffron honey sauce. The flavourings for my saffron and honey lamb are deeply earthy,  imbued with a spicy desert warmth. Helpful here, is a bread of some sort, maybe Turkish milk bread or warm flatbreads, to mop up golden-hued oil slicks.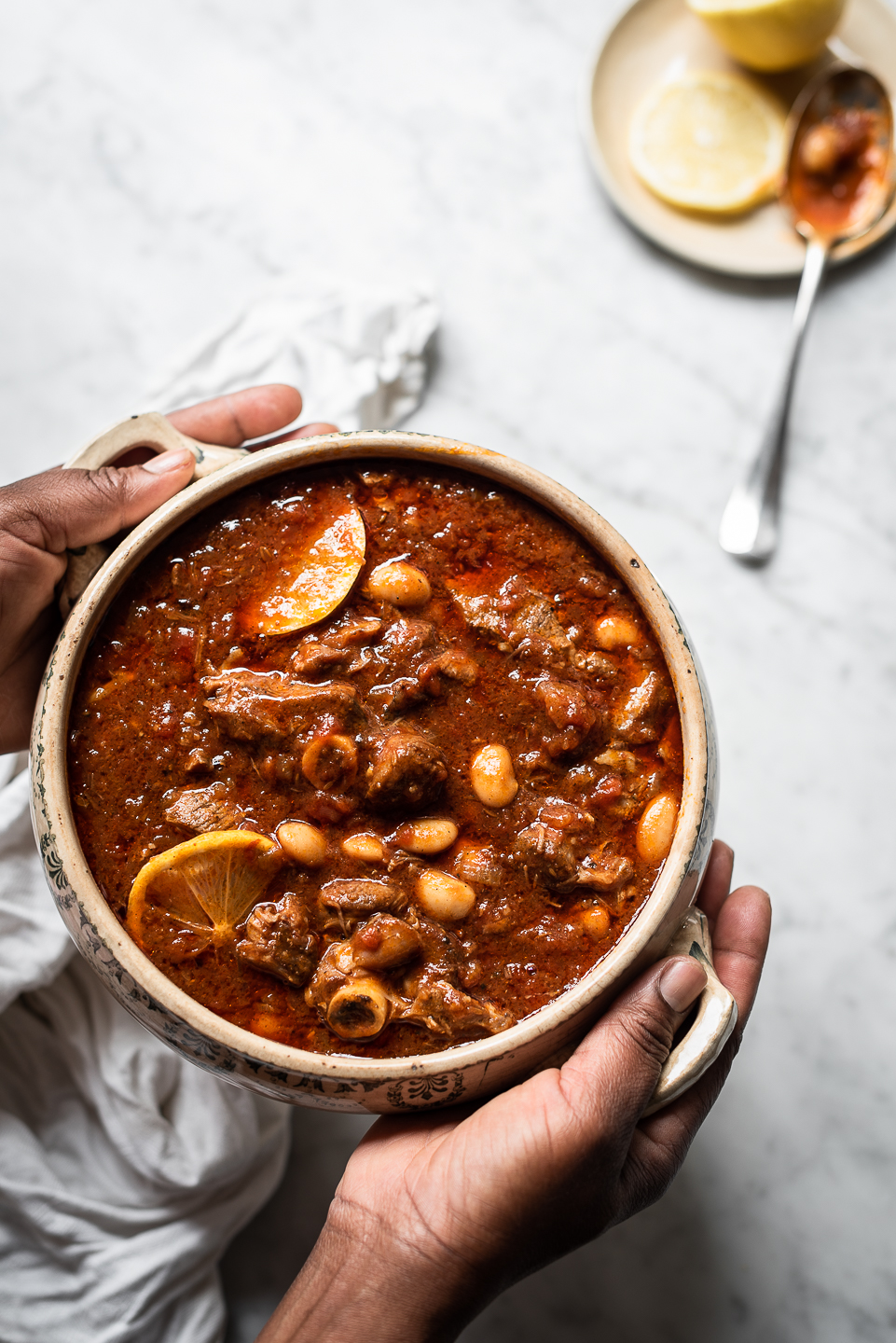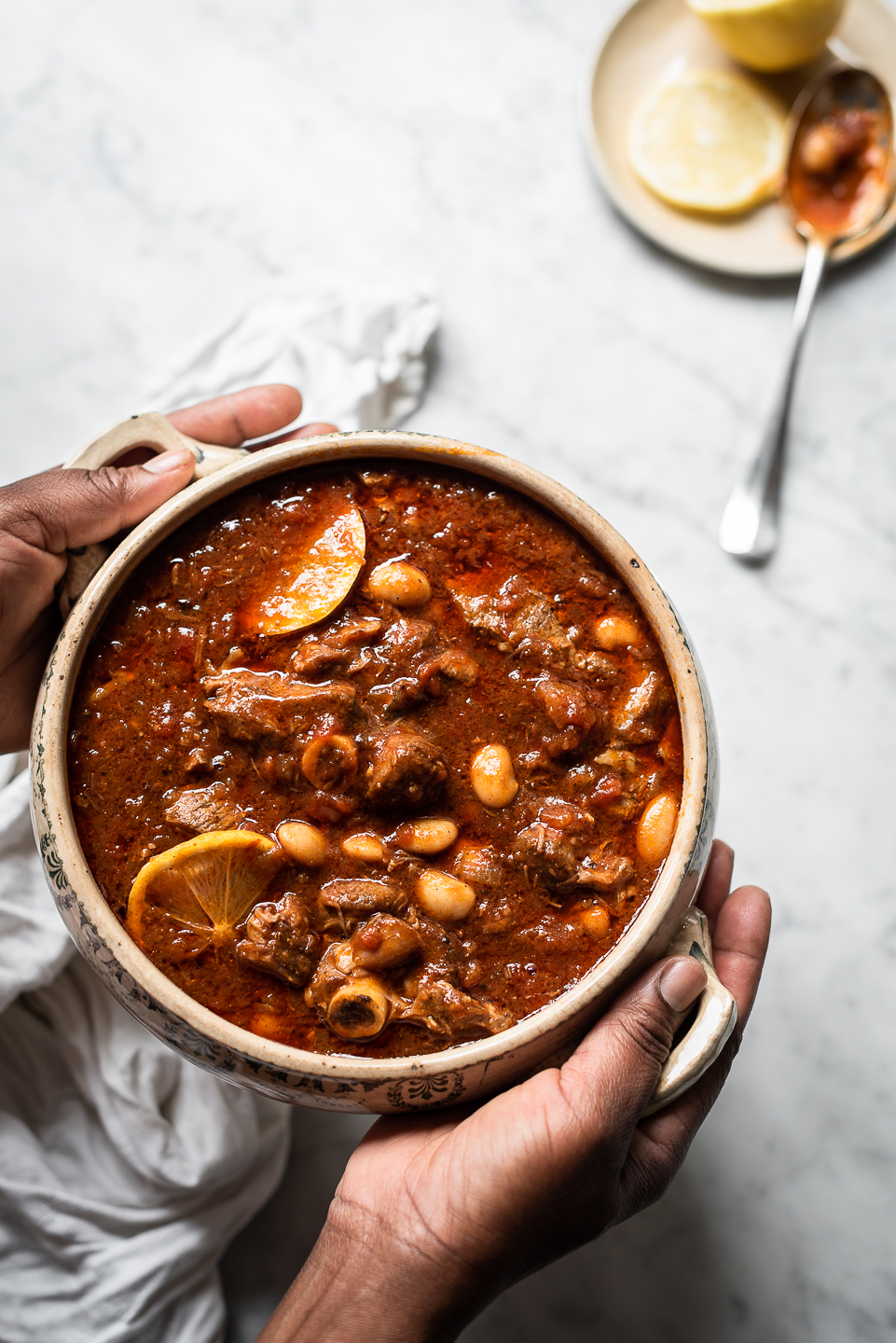 Lamb knuckle Bredie is as much a part of South African food culture as Milktart and pancakes. Traditionally, it's made using  mutton or stewing lamb. As with most stews, the flavourings are efficiently simple with foundational basics like onion, garlic and a good stock. From there, you can add any number of vegetables. Pumpkin, green beans and waterblommetjies are firm favourites. Typically, bredie is a slow-cooked Cape Malay stew. While not especially hot, it is mildly spicy with great depth of flavour. Coriander, garam masala and cumin are responsible for the earthiness of the sauce, while ginger and chilli offer a heated element. I balance the savouriness and tomatoey acids with a squidge of honey.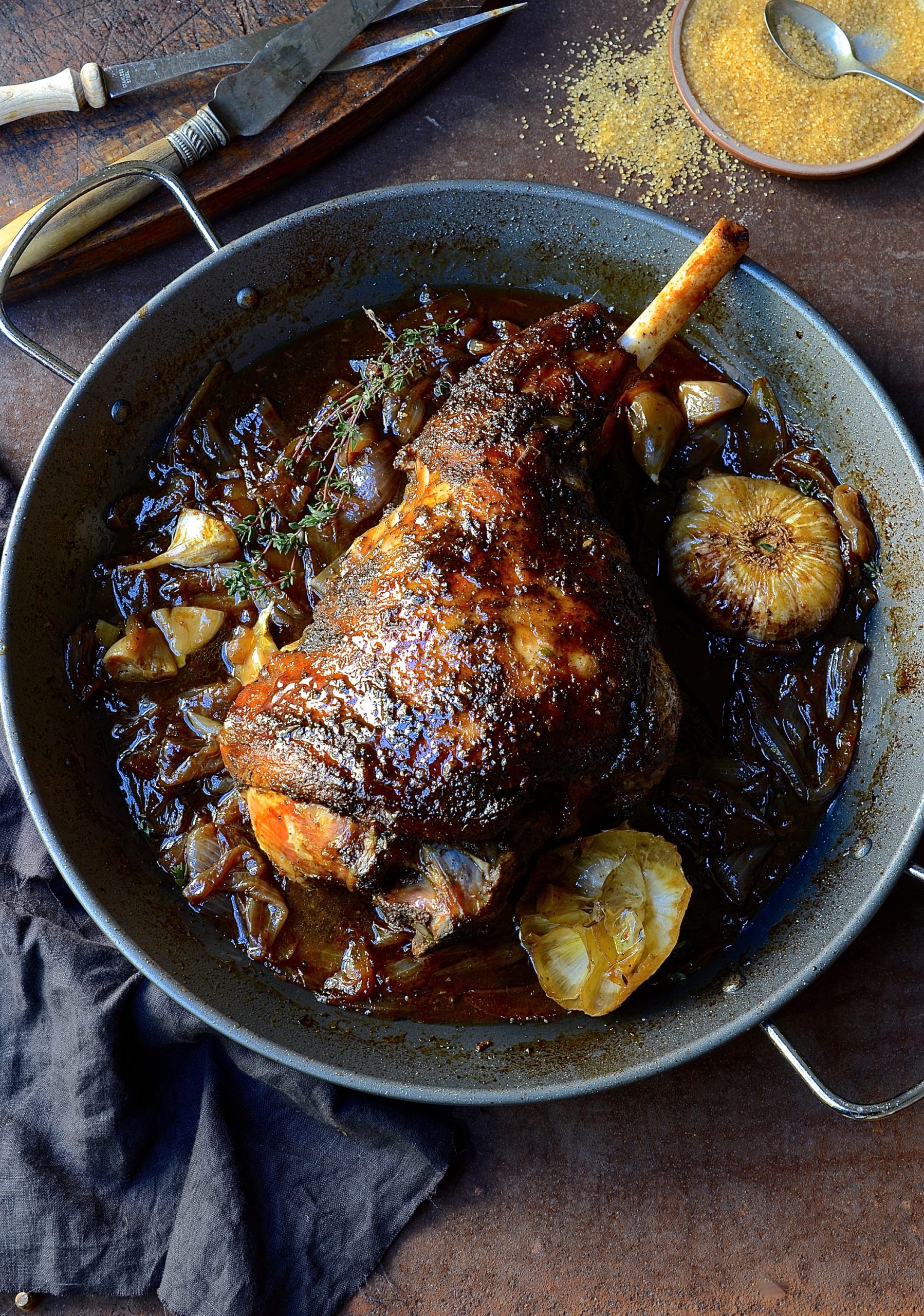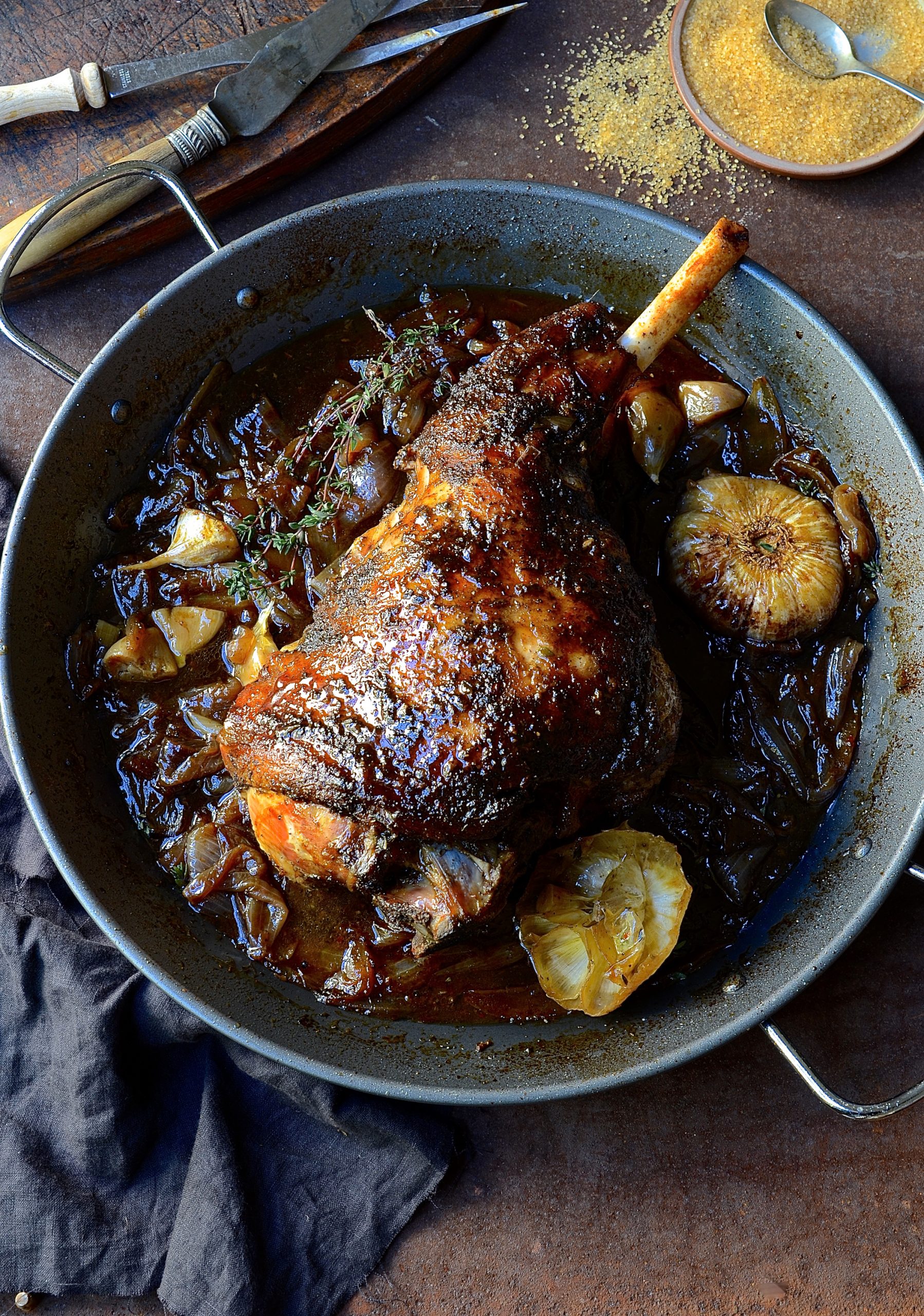 The combination of savoury and sweet is a familiar to most South Africans. Fresh and dried fruits are mainstay to many local dishes, often popping up in lamb, chicken and beef recipes. Rather than the traditional use of fruit, I've chosen to caramelise heaps of onions with some garlic and thyme. A splash of balsamic vinegar helps gives the jam a tangy stickiness which I love. While the lamb and onions contain natural sugars, the addition of molasses-rich demerera sugar amps up the caramelisation. This onion marmalade roast leg of lamb depicts the pairing perfectly.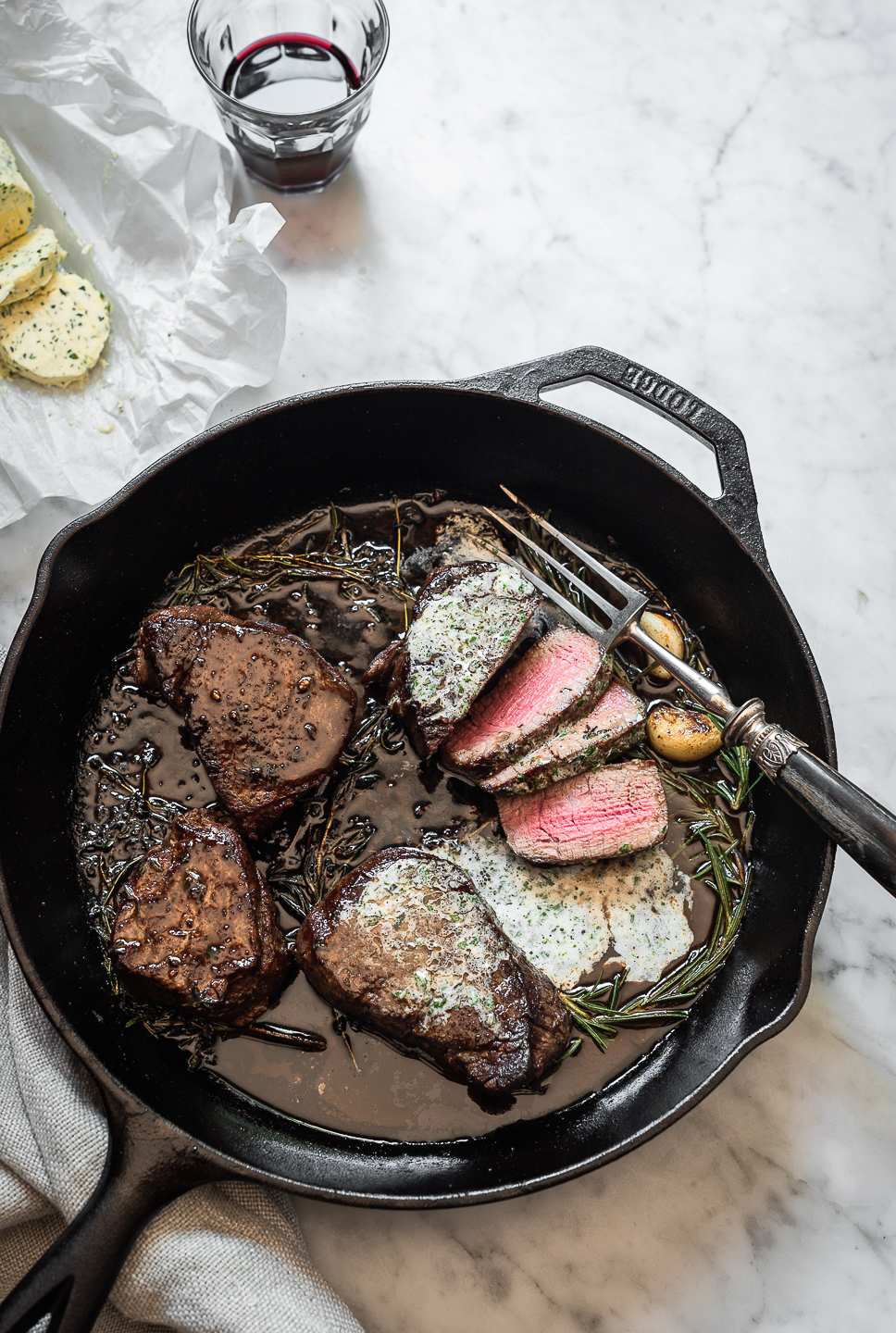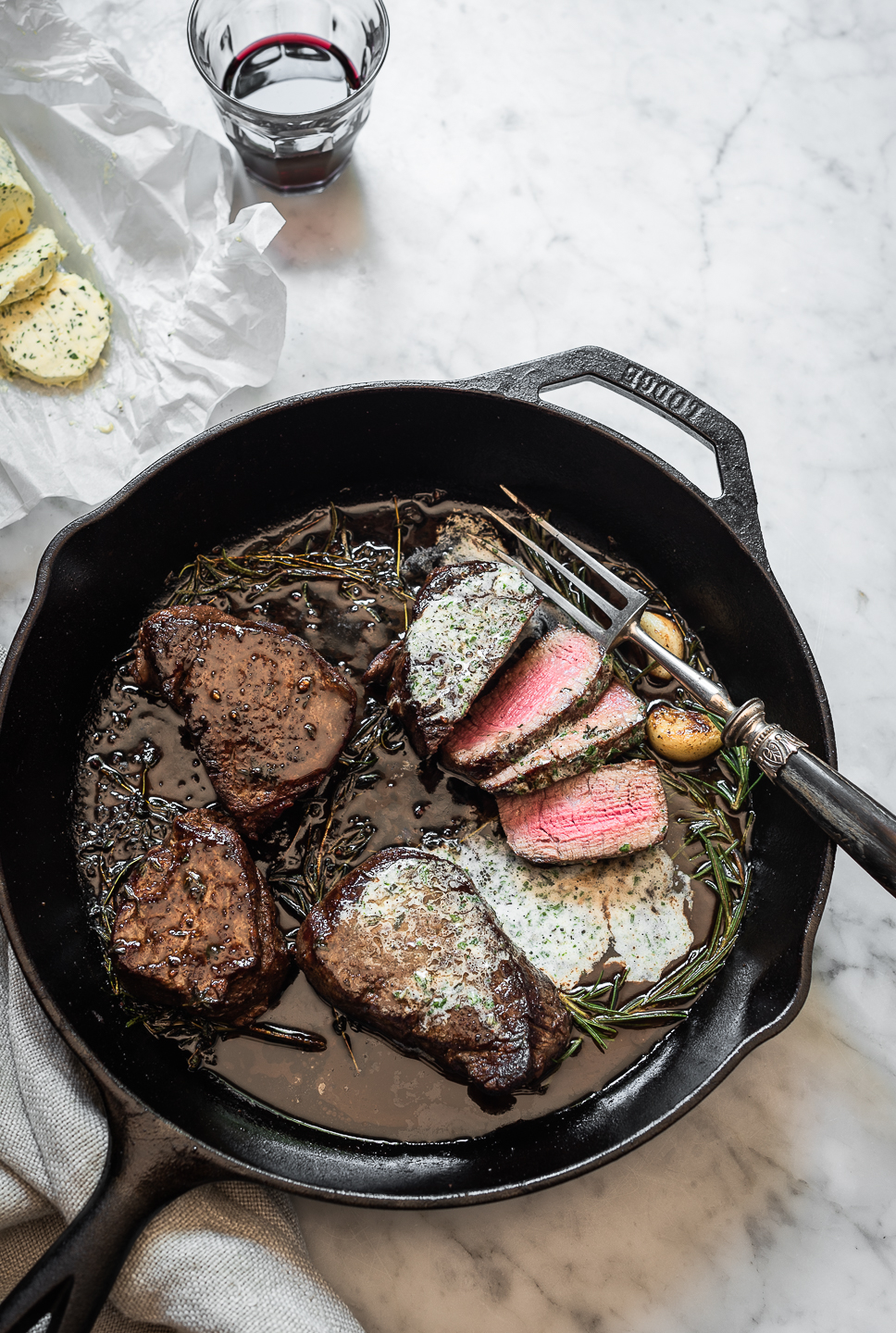 Fat is flavour and Wagyu beef, is richly endowed. A labyrinth of intramuscular fat makes the meat supremely tender and juicy, differentiating it from ordinary beef. This melting tender fat is rich in Omega 3 and 6 and melts and at a low temperature.
Wagyu is graded according to the quality of the marbled fat, ranging from F1-F5, the latter being the highest grade and most coveted cut. The higher the score the higher the price tag. If you're new to the world of wagyu, a pan fried wagyu fillet is a good place to start. I think you're going to love it!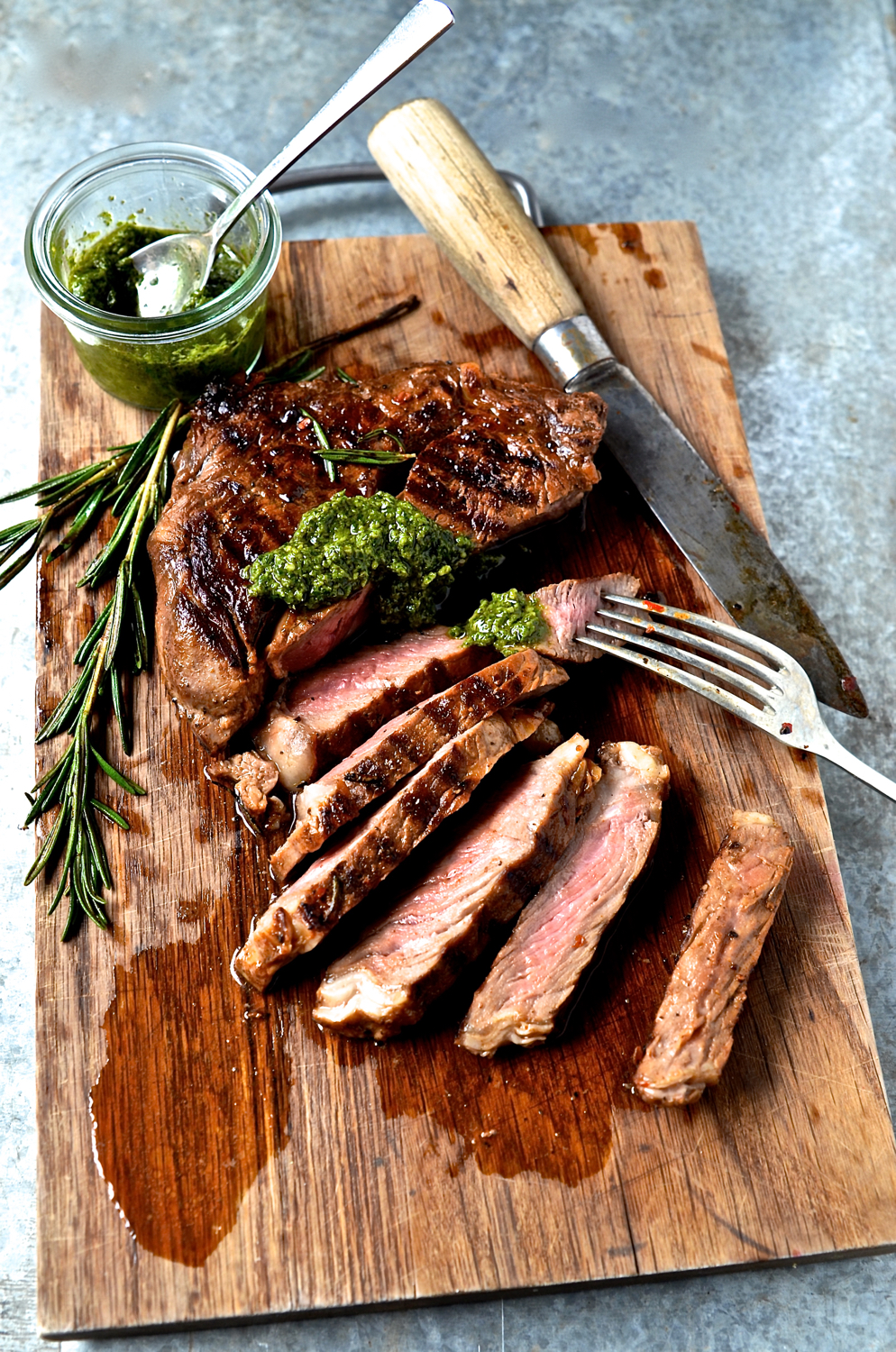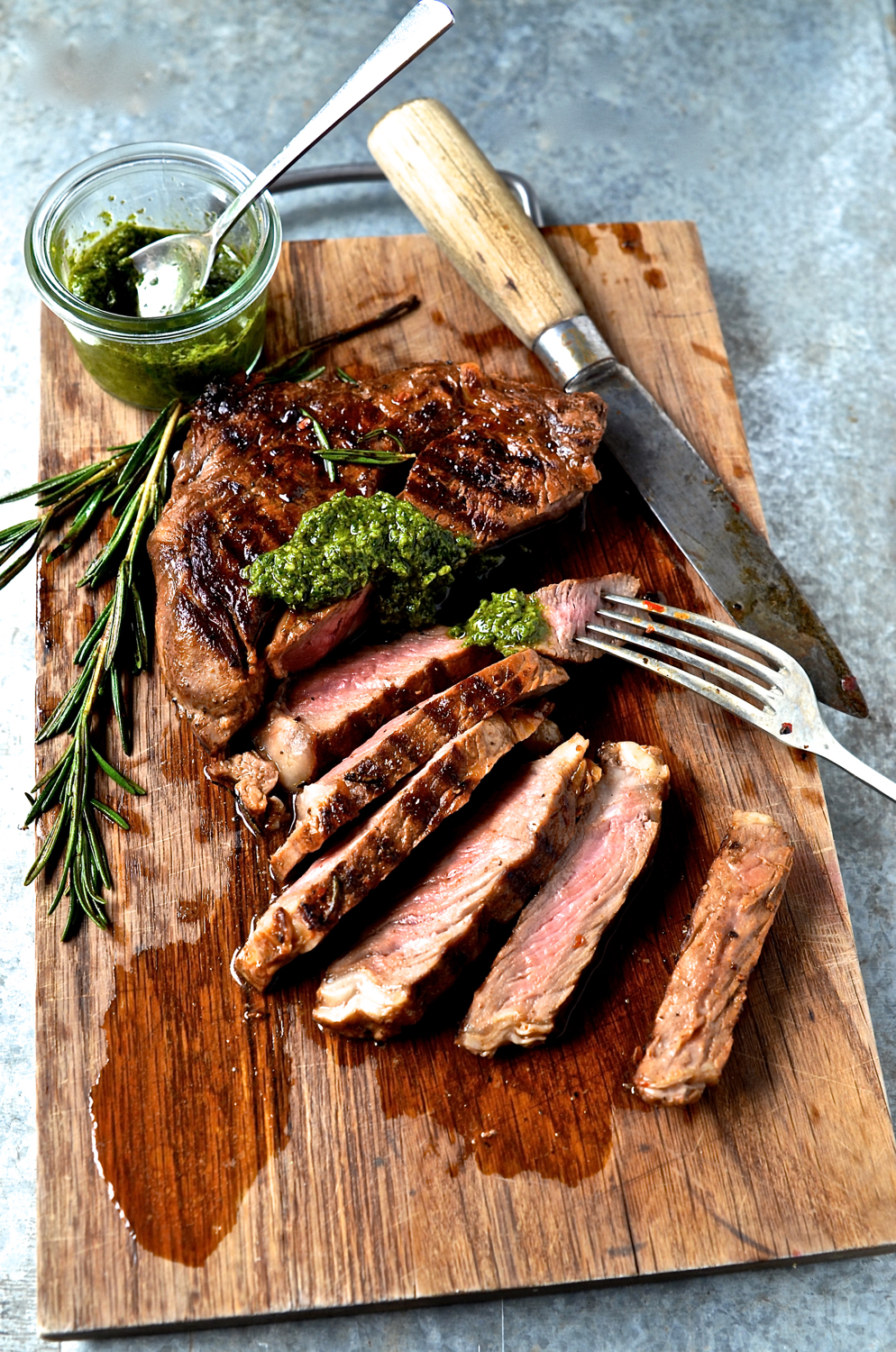 I've kept the measurements for the Marinated rib eye simple and easy to remember. It's literally 2 of everything which makes this a super-handy recipe to fall back on.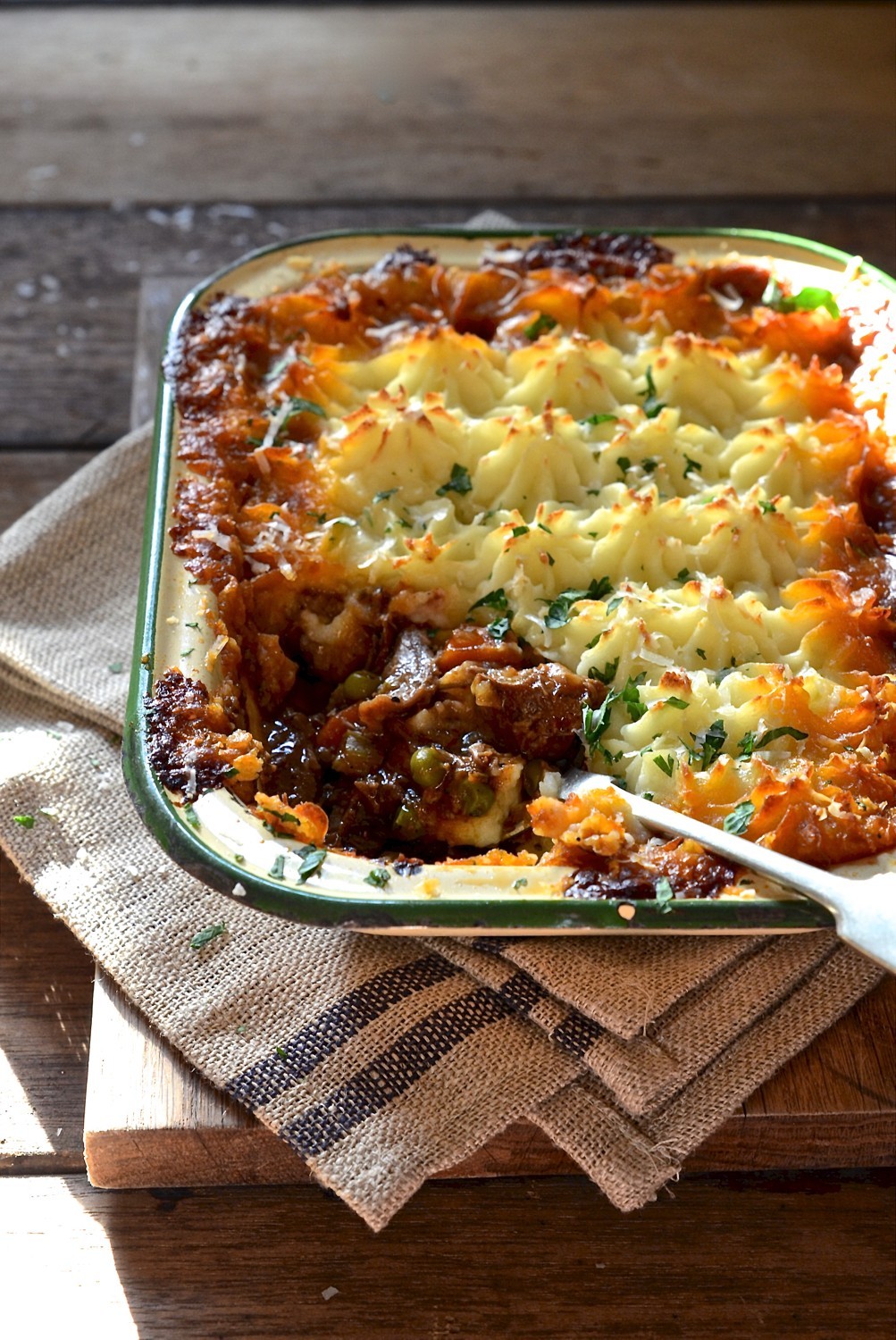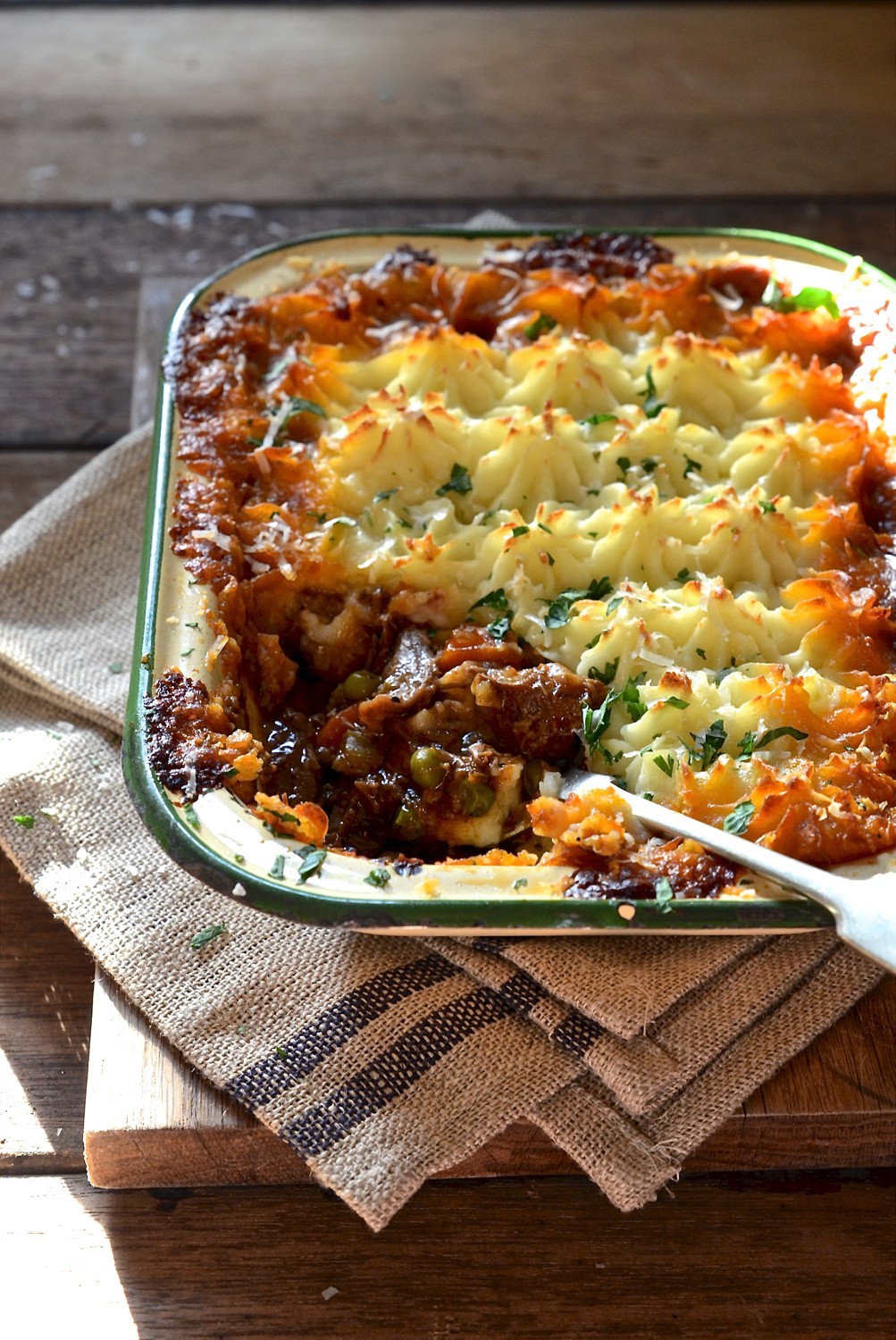 For this Shepherd's pie, you're going to need the leftovers from a lamb roast. If you don't have a go-to lamb recipe, this lamb shawarma is one the most popular meat recipes I posted when I first started this food blog. The choice of vegetables depends on what you have in the fridge. I use this as a general clear the fridge cook, with leeks, carrots, celery, mushrooms and whatever else I find in the veggie draw. Frozen peas are a must, though. No decent Shepherd's pie should be without these greens. Piped mash is a little fancy but fun. Piled on will do just as nicely.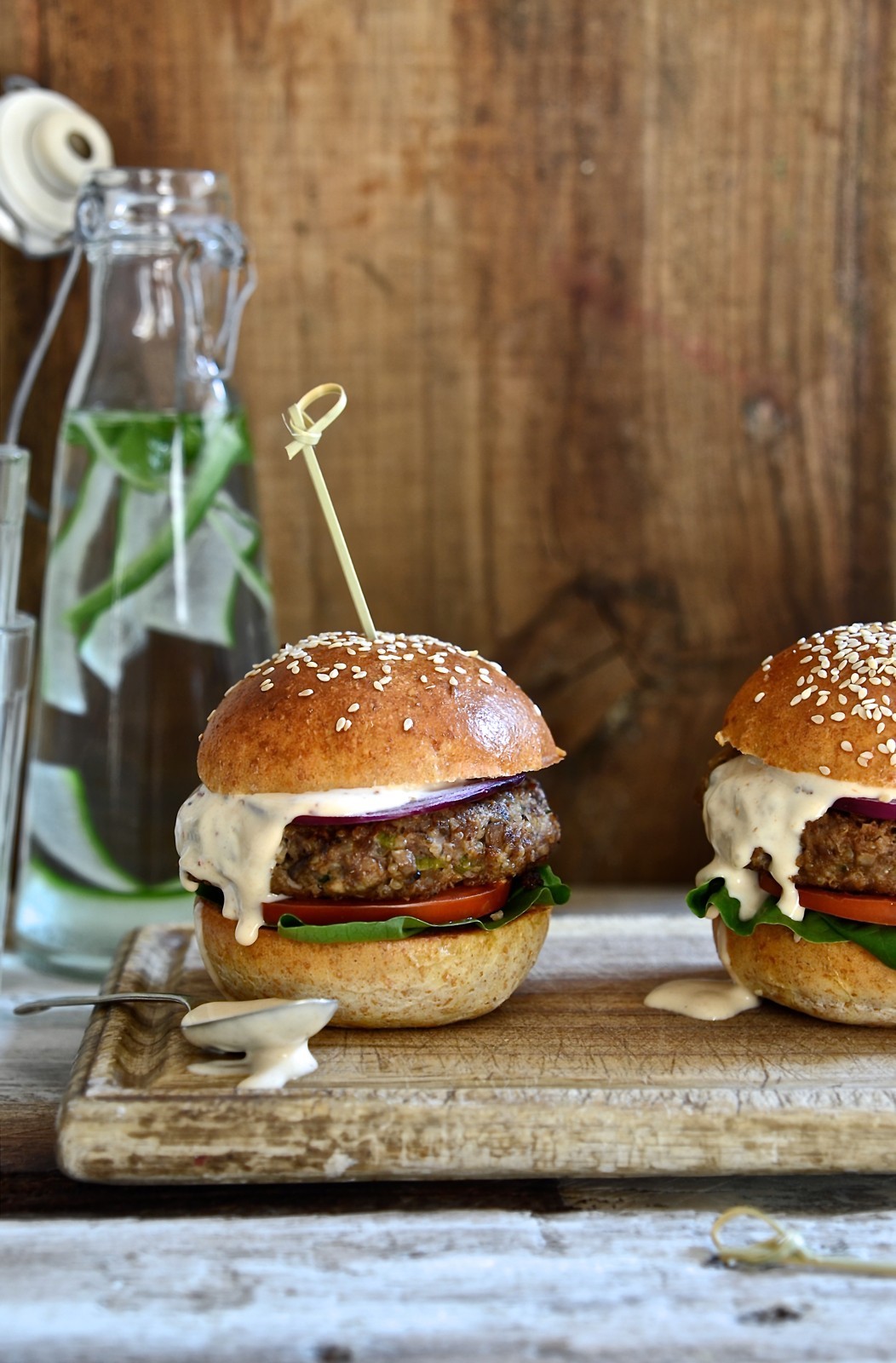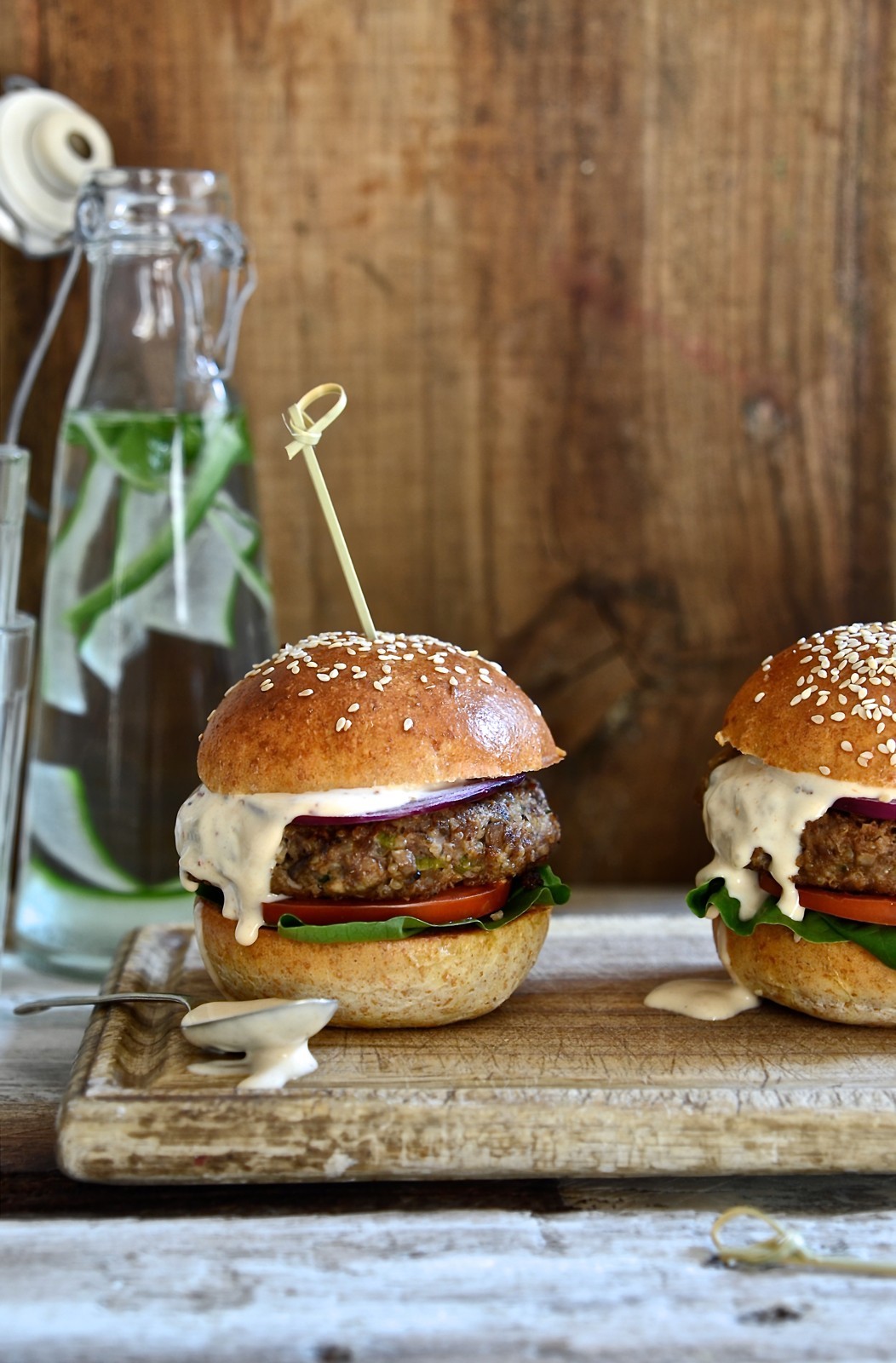 When it comes to burgers, these no mistaking the merits of flame grilling.  Adding that edgy smokiness makes all the difference. For weeknight burgers, pan-frying is convenient and quick. Here, I've mixed in mushrooms and quinoa. Heaps of deliciousness with the benefits of extra veg. The chipotle mayo dressing comes with an addictive disclaimer.