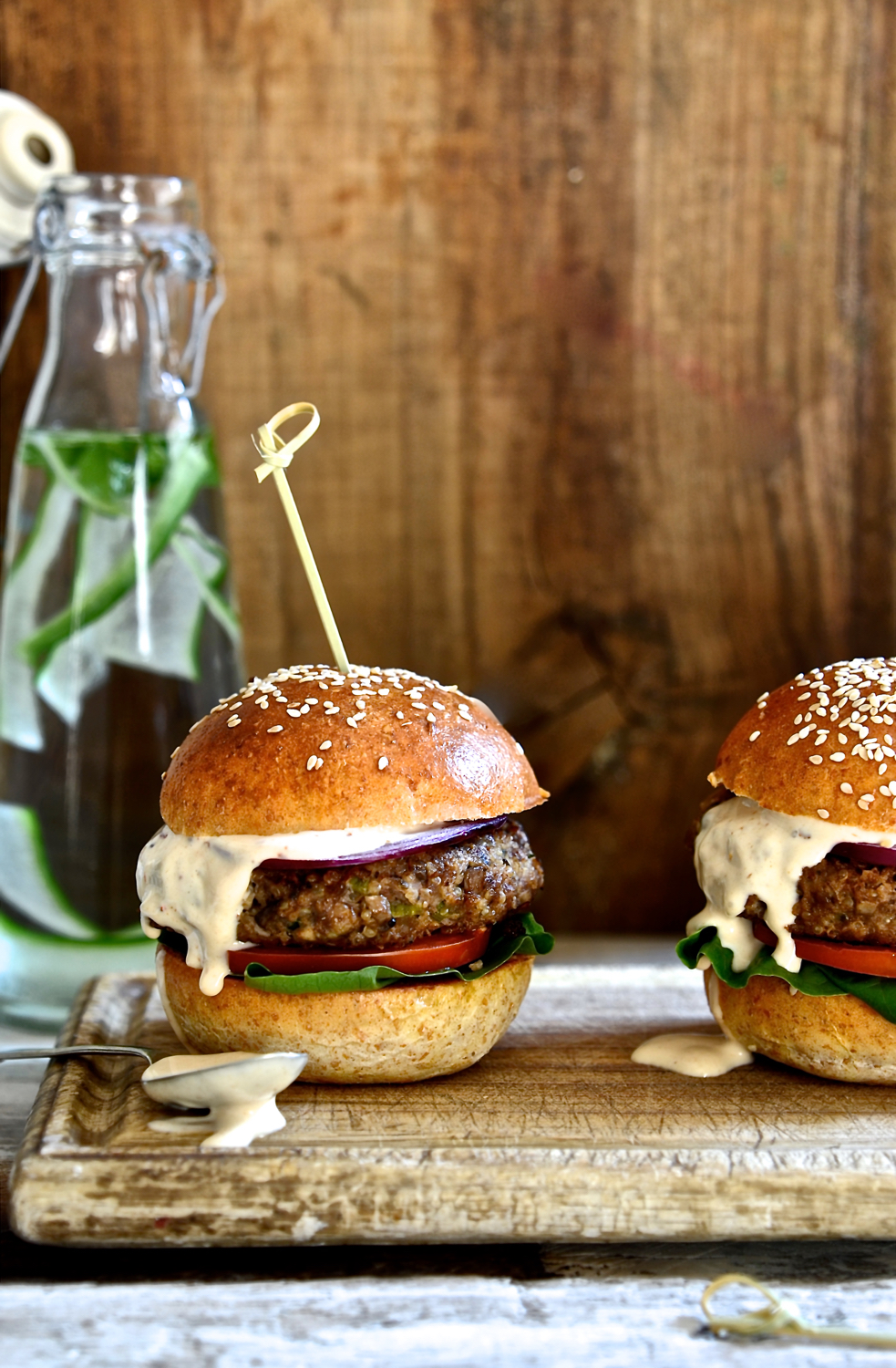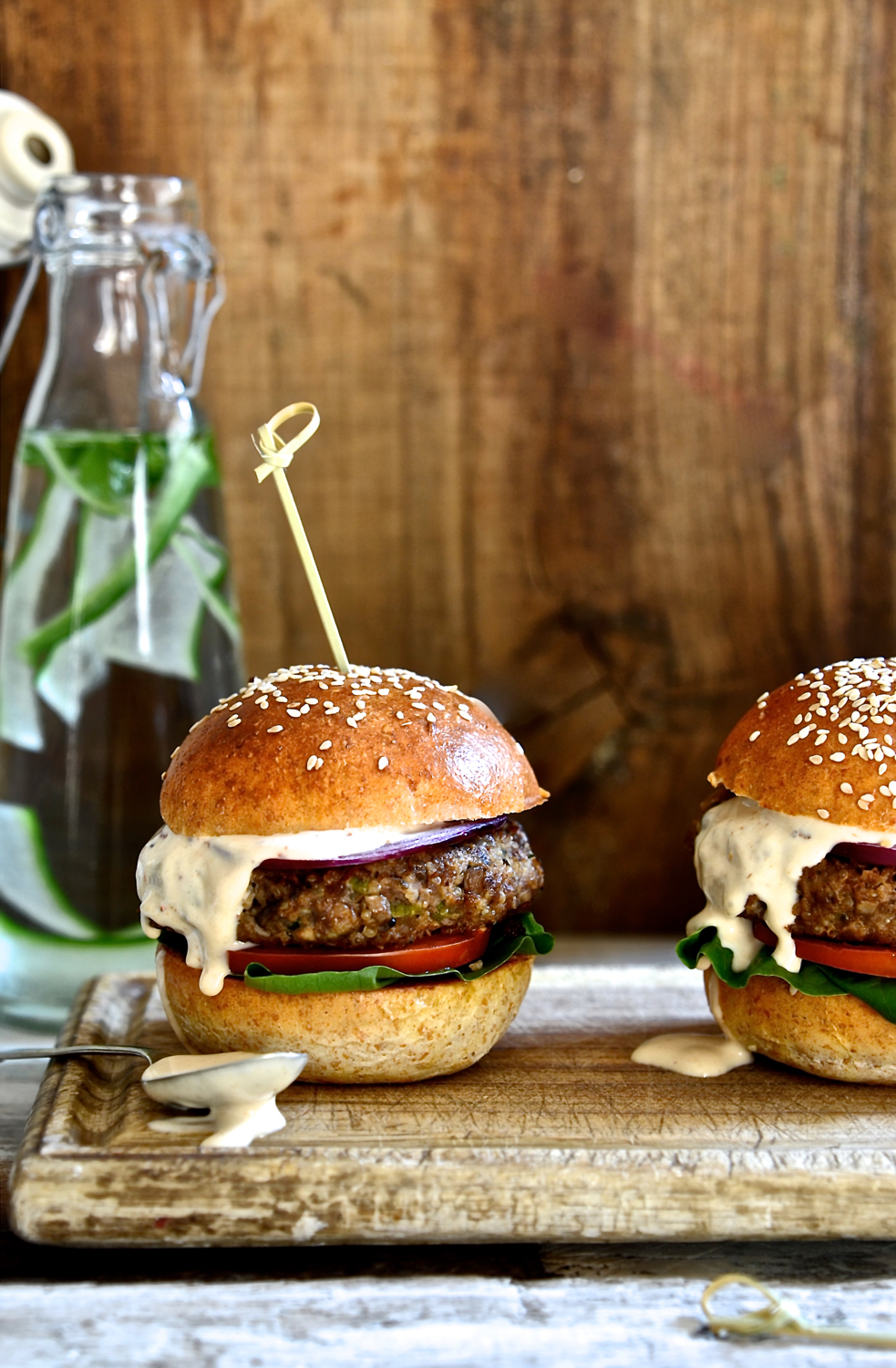 SAMFA, the South African Mushroom's Farmers' Association, is committed to increasing plant-based nutrition while simultaneously lessening the demand for animal protein. They've introduced the #Blendability concept, the aim of which is to replace 50% of the meat content of a dish with equal quantities mushrooms. Clever right? What's even more ingenious is that if you do it cleverly, no one will be any the wiser. When the team over at SAMFA asked me to come up with a recipe using fresh, cultivated mushrooms, a host of mouthwatering suppers followed. This healthy hamburgers with chipotle mayo turned out to be the winning recipe.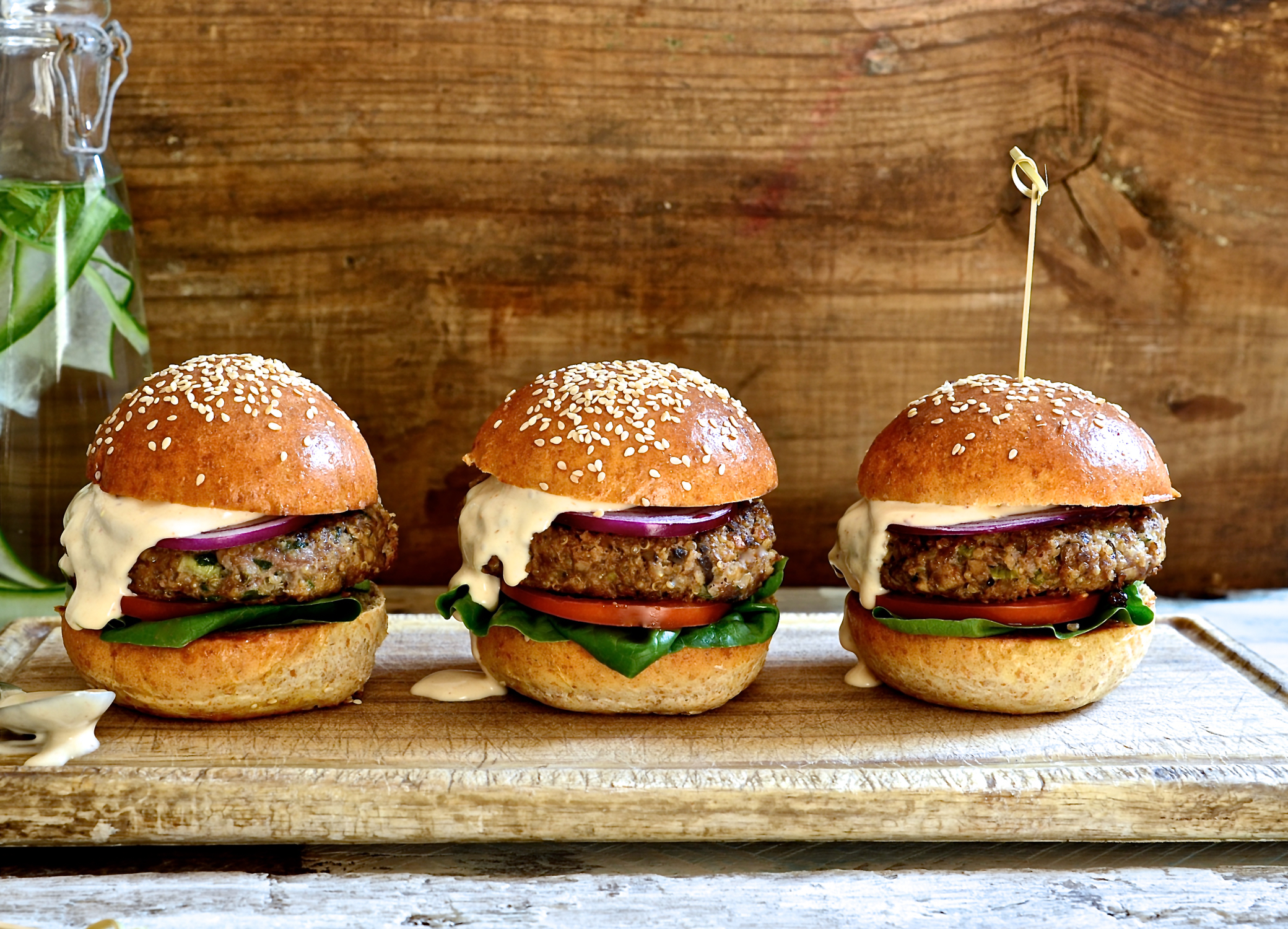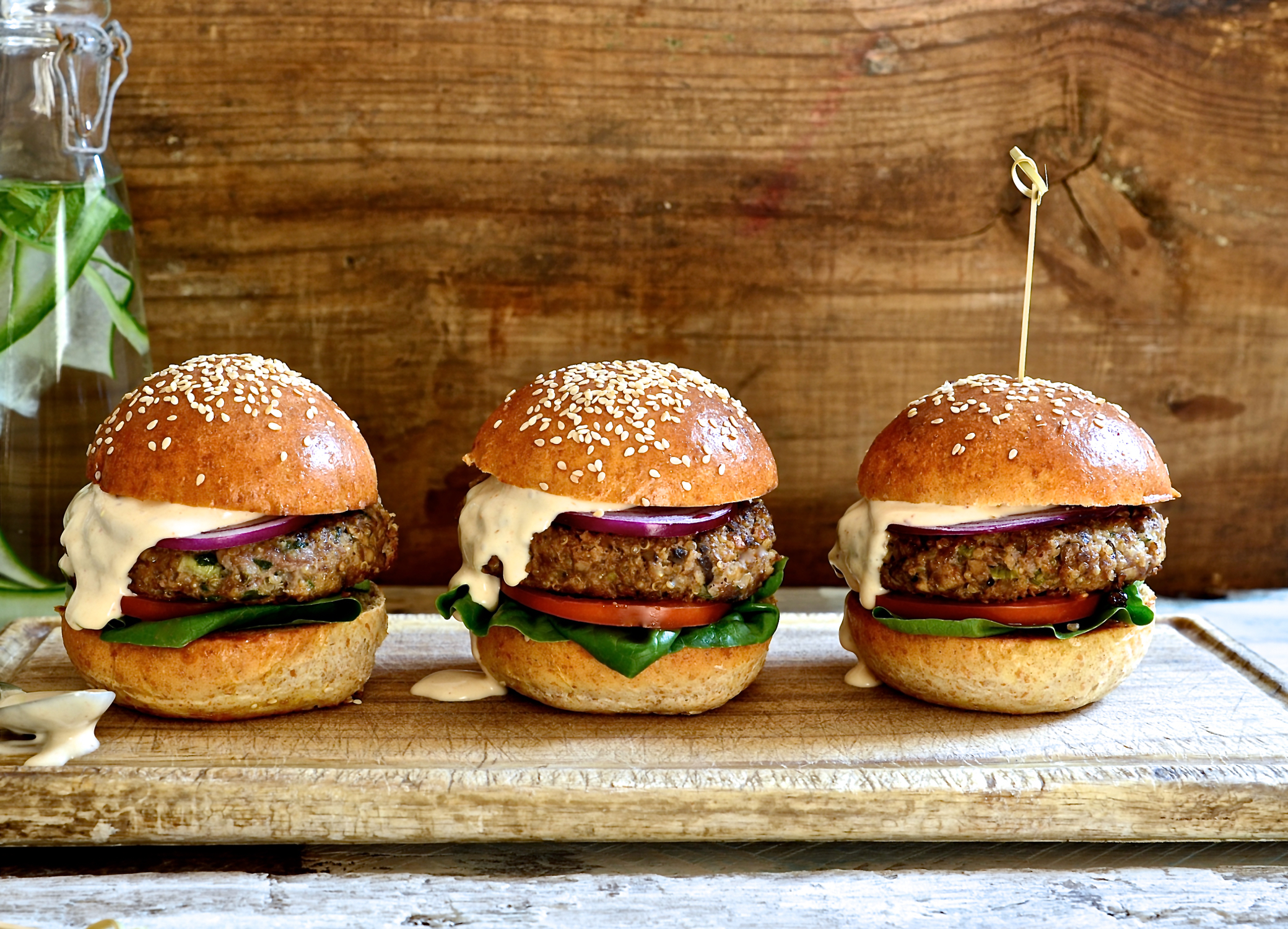 If you're a Masterchef fan, I'm sure you've heard the word 'umami'. It's a primary taste, much the same as sweet or salt, except it picks up savoury profiles. Mushrooms fall into this category. There are a host of health benefits to eating more mushrooms. It helps to lower blood pressure and supports red blood cell production.
I made the buns with this spelt hamburger bun recipe. If you're like, a good brioche or wholemeal bun are also good. The beef patty is made from free-range beef mince and finely chopped portabellini mushrooms. A I threw in some cooked quinoa,too. I'd definitely recommend you make double and freeze half for later. Layer the uncooked patties between sheets of cling film and freeze in an air-tight container. The chipotle mayo is ridiculously good and should come with a 'could lead to addiction tag'. OR you could try this homemade smoky tomato sauce.


Healthy Hamburgers with chipotle mayo
Makes 5-6
olive oil, for frying
250g portabellini mushrooms, very finely diced
zest of half a lemon
250g free-range lean beef mince
about half a teaspoon salt
1/2 teaspoon dried oregano
a generous pinch of ground coriander
freshly ground black pepper
1 teaspoon Dijon mustard
2 spring onions, finely diced
1/2 cup cooked quinoa, cooled
1 egg
1/2 cup fresh breadcrumbs
2 tablespoons balsamic vinegar
hamburger buns, buttered (I used my spelt hamburger bun recipe)
tomatoes, sliced
red onion rings
crisp lettuce
3 tablespoons thick mayonnaise combined with 1/2 teaspoon chipotle paste and a squeeze of lemon juice
Heat 1 tablespoon olive oil in pan and cook the mushrooms on a high heat until all the liquid has evaporated. Season lightly with salt and freshly ground black pepper. Add the lemon zest and mix through. Place the mushrooms in a mixing bowl and set aside to cool.
Add the mince, all the spices, Dijon mustard, spring onions, quinoa, egg and breadcrumbs to the mushrooms. Mix by hand to ensure all the ingredients are well combined.
Divide into 5-6 equal sized portions and shape into patties. Cover and chill until firm.
Heat 1 tablespoon olive oil in a non-stick pan and fry the patties until a golden crust forms on one side. Carefully turn over and cook for a further 3-4 minutes or until the meat is done to your liking.
Deglaze the pan with balsamic vinegar and reduce. Add a splash of water and turn the patties over to cover both sides in the sticky pan juices.
Toast the buns and start stacking your burger first with lettuce, then tomato, beef patty, onion and finally a generous dollop of chipotle mayo.
Clasp between two hands and apply to face!
Another burger to love and a bun recipes that will become a favourite :