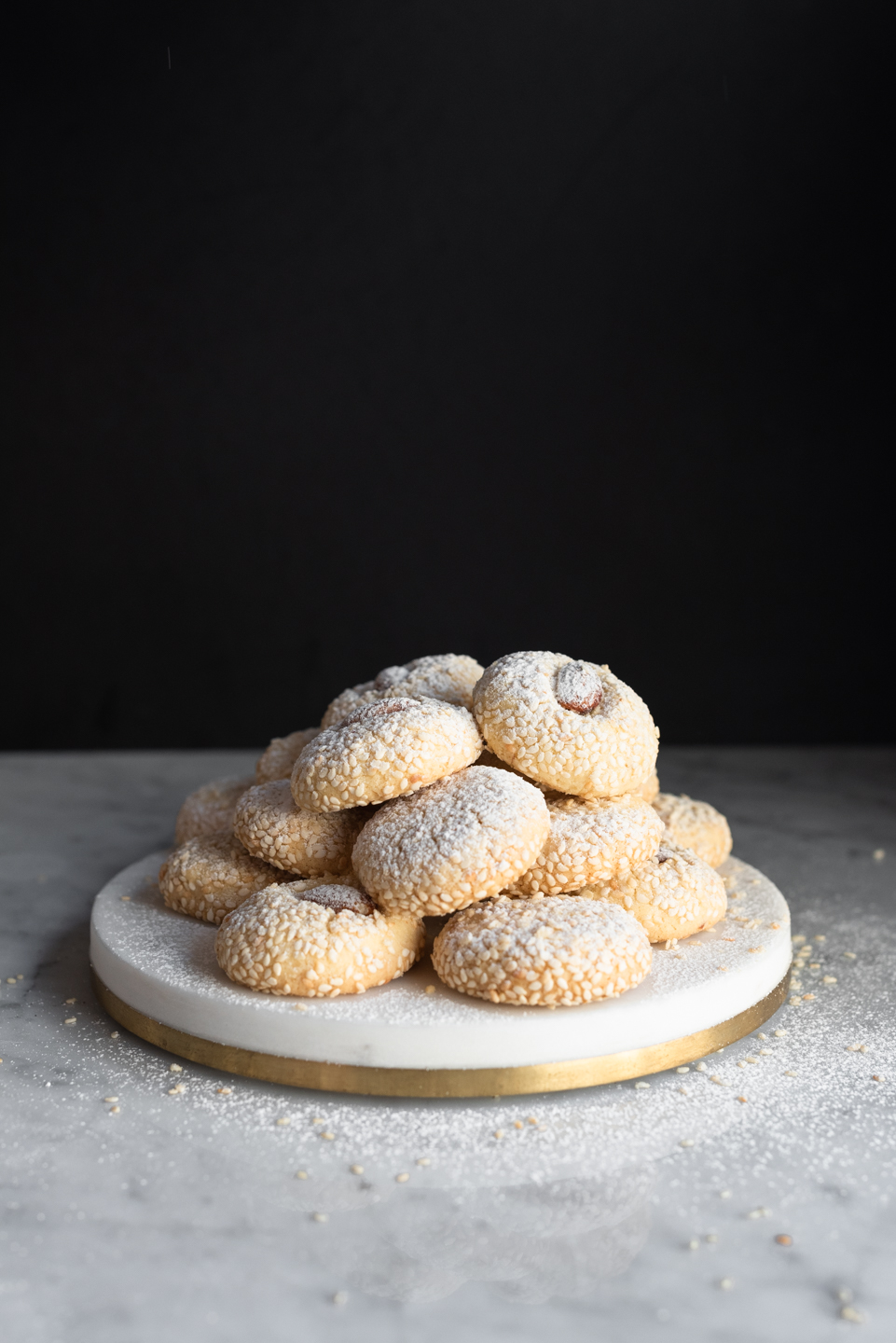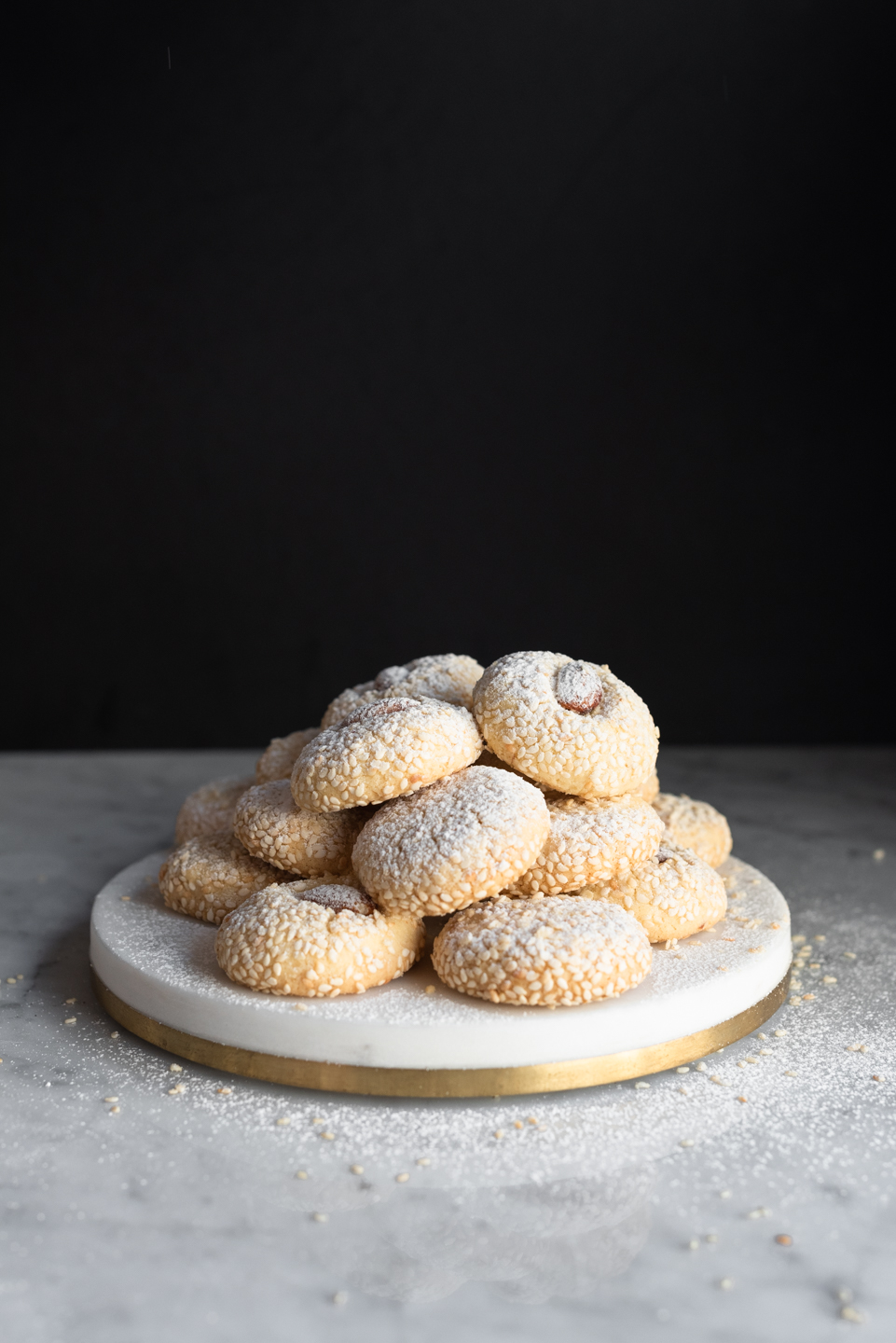 While this festive season is different from any that have gone before, cookie baking therapy remains a comforting constant. I've selected a handful of holiday cookie recipes for all those stay at home bake days when you're craving the smell of sugary brown butter. Whether you're filling the cookie jar or making edible gifts for family and friends, I hope you find a couple of new favourites to add to your bake list. The recipe for these seriously more-ish Almond and sesame shortbread rounds are from my cookbook, Bibby's Kitchen.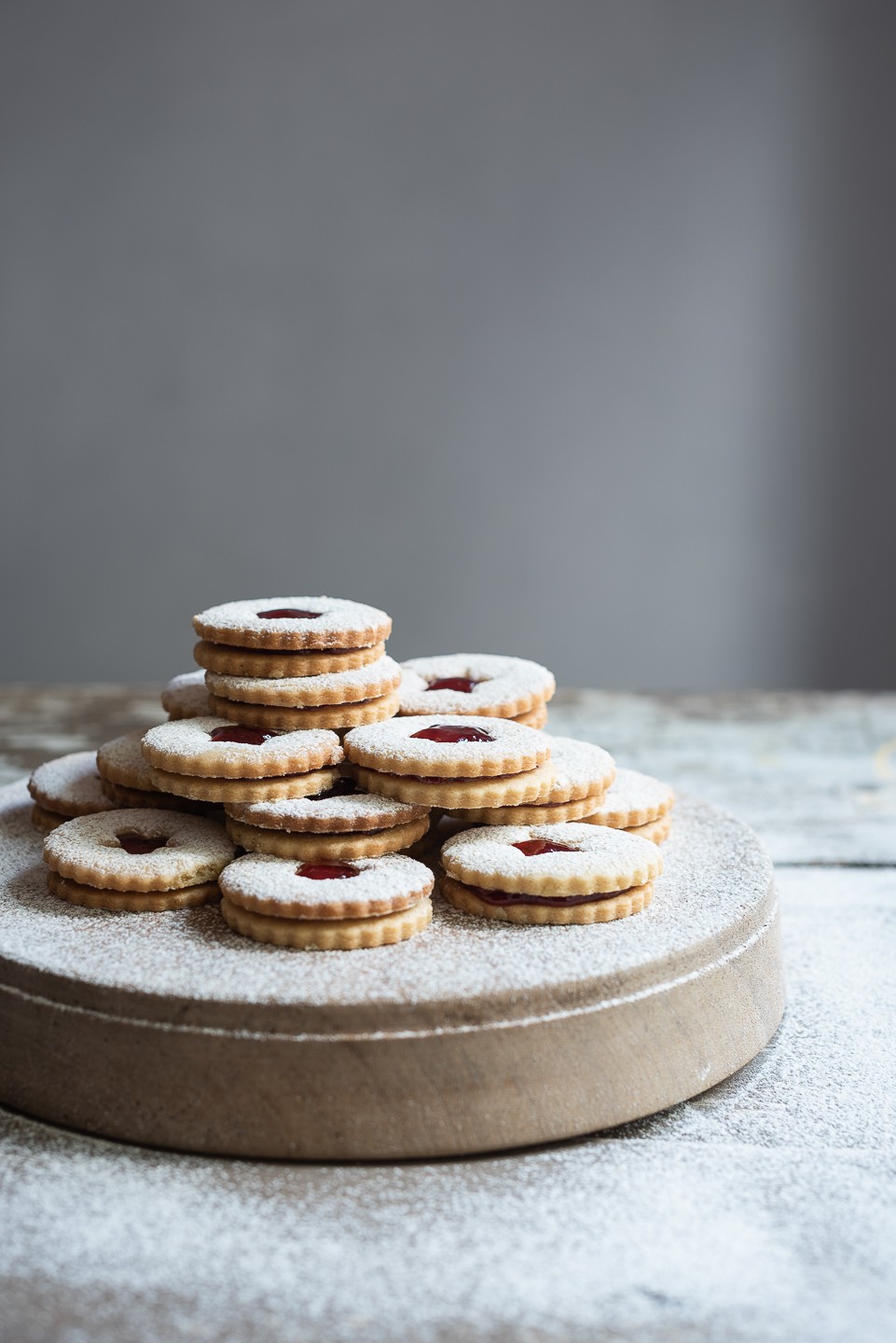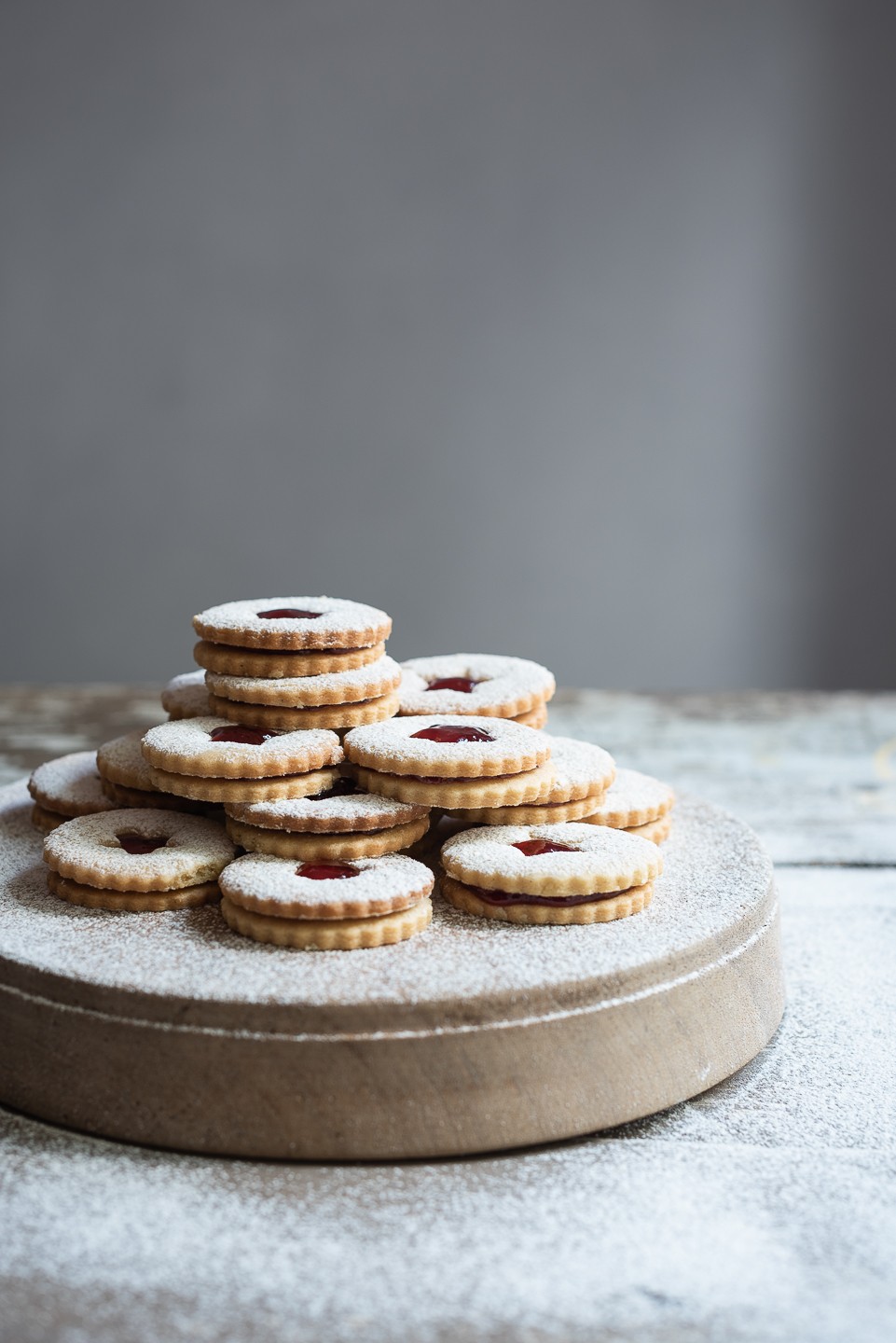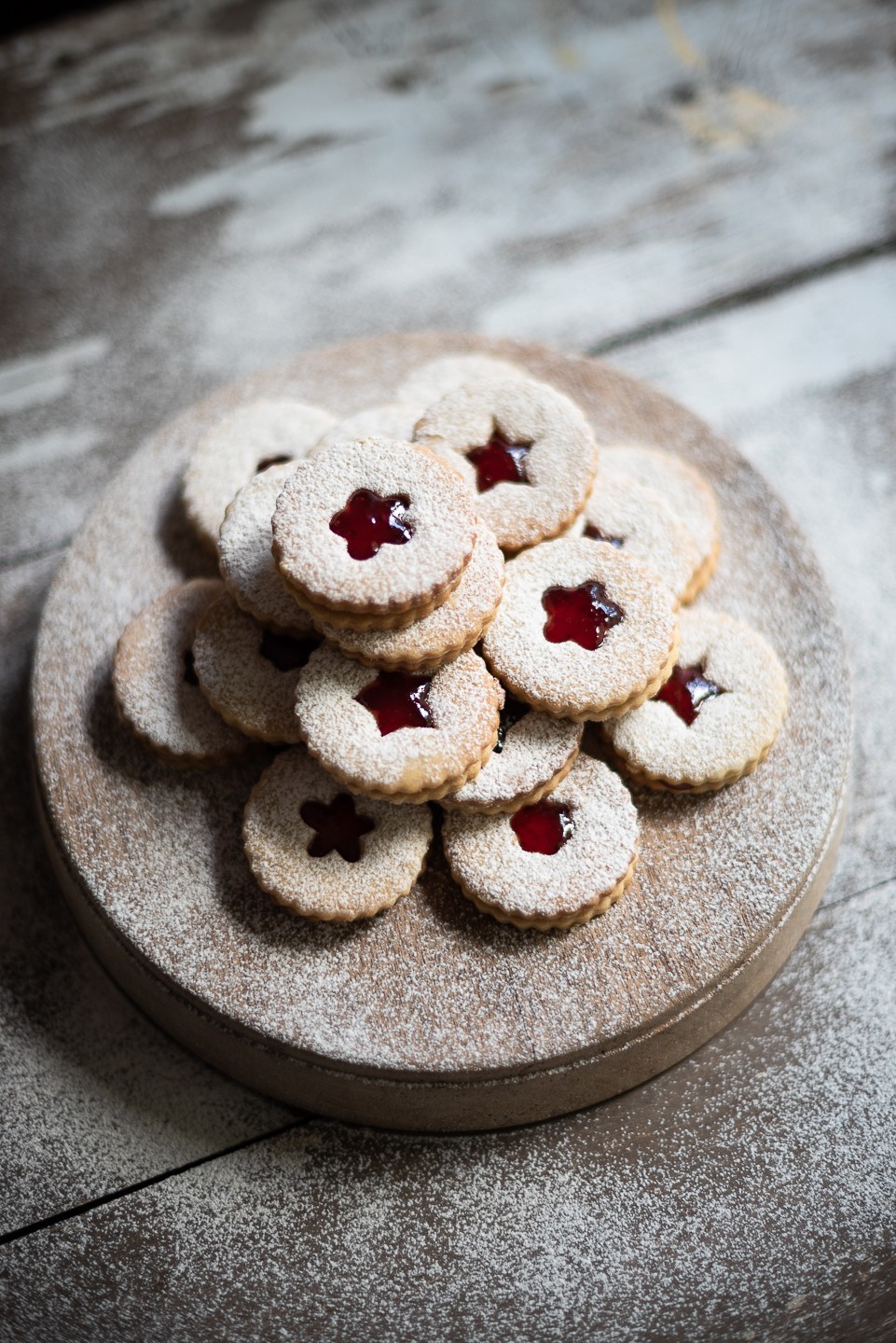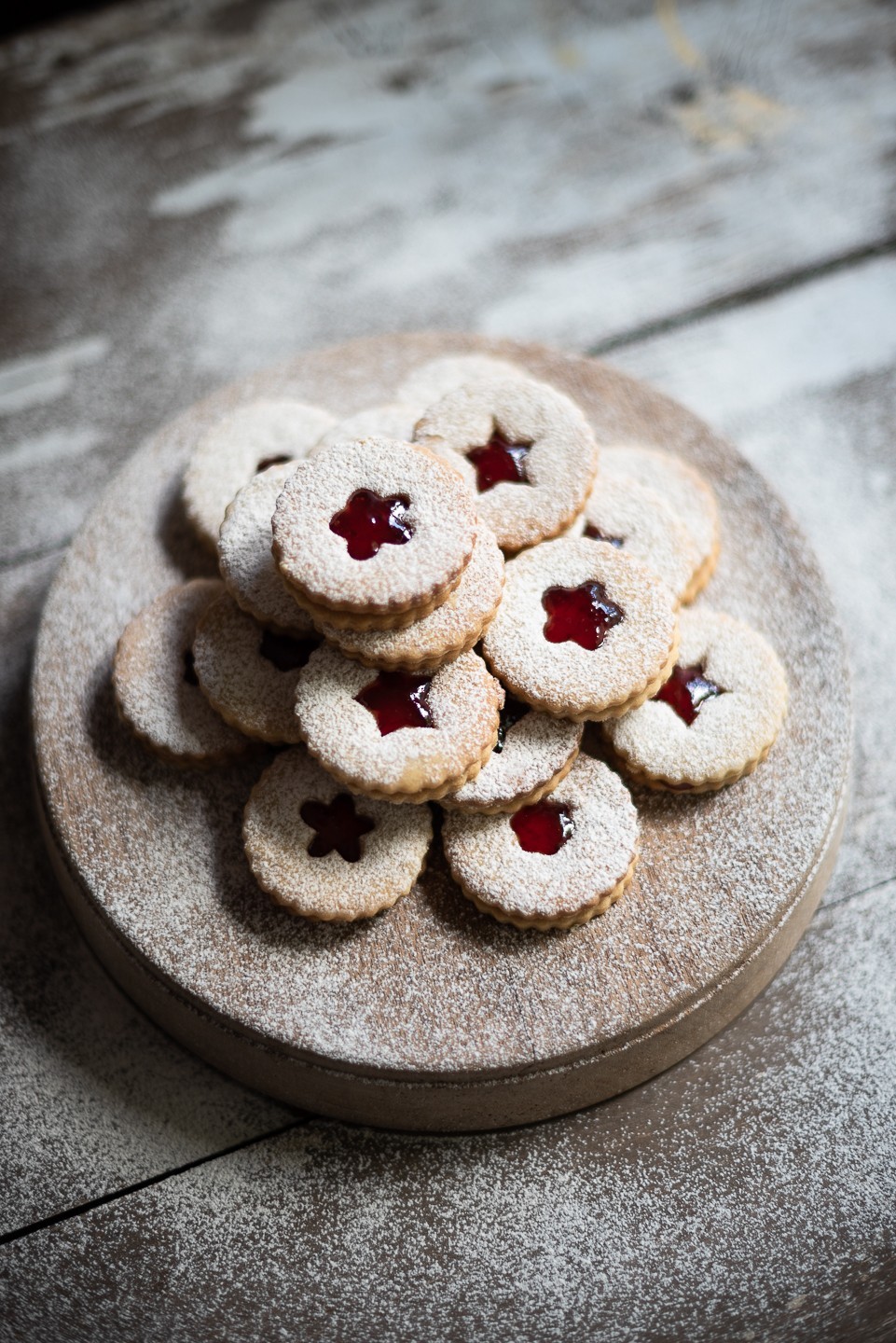 Vanilla spice linzer cookies remind me of Jolly Jammers, only a little more delicate and refined. Jammers were my girls' favourite cookies growing up. They'd sit outside on a picnic blanket in the shade of the wild olive tree, dipping smiley faced rounds into cold milk. The simple pleasures of childhood – milk and cookies.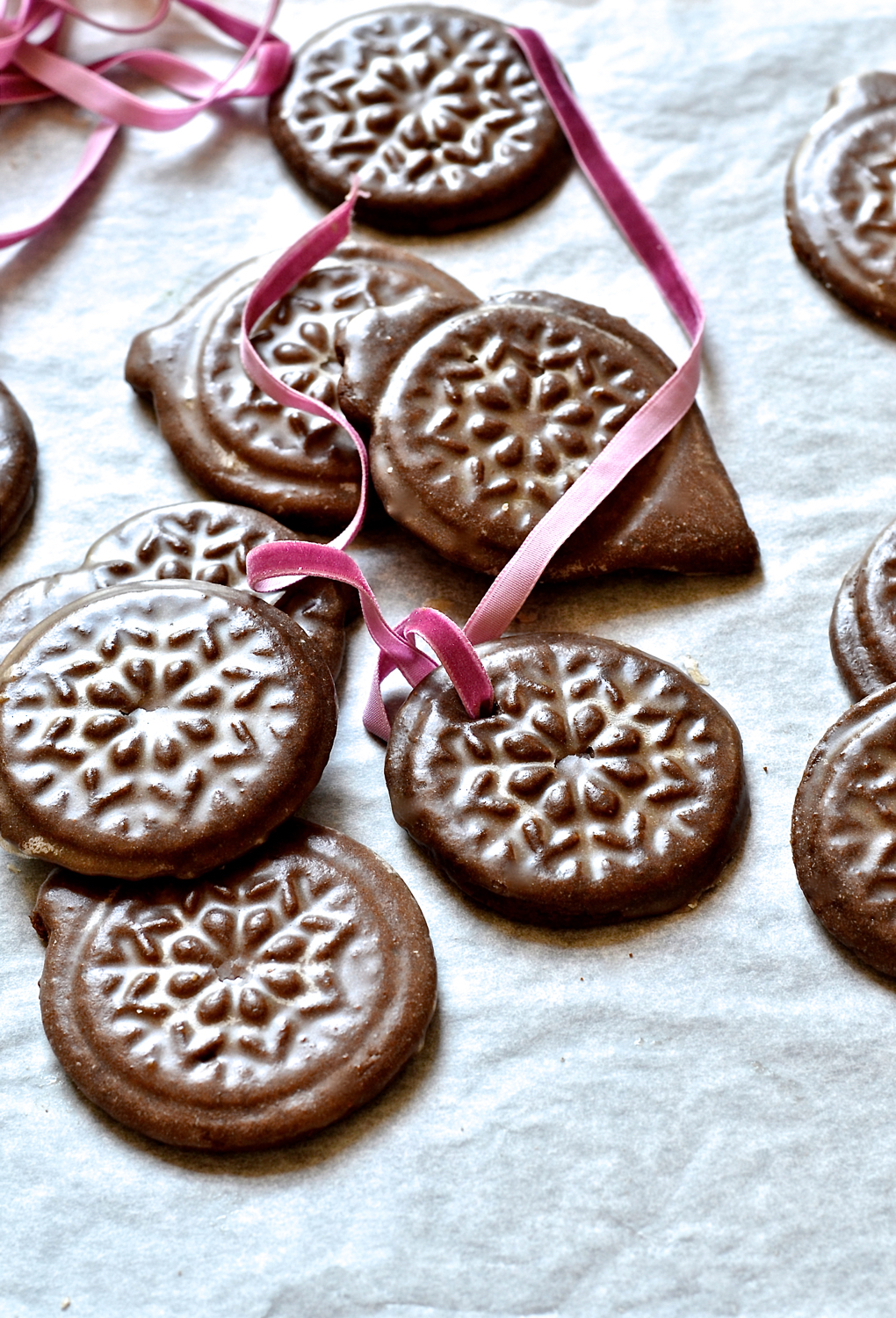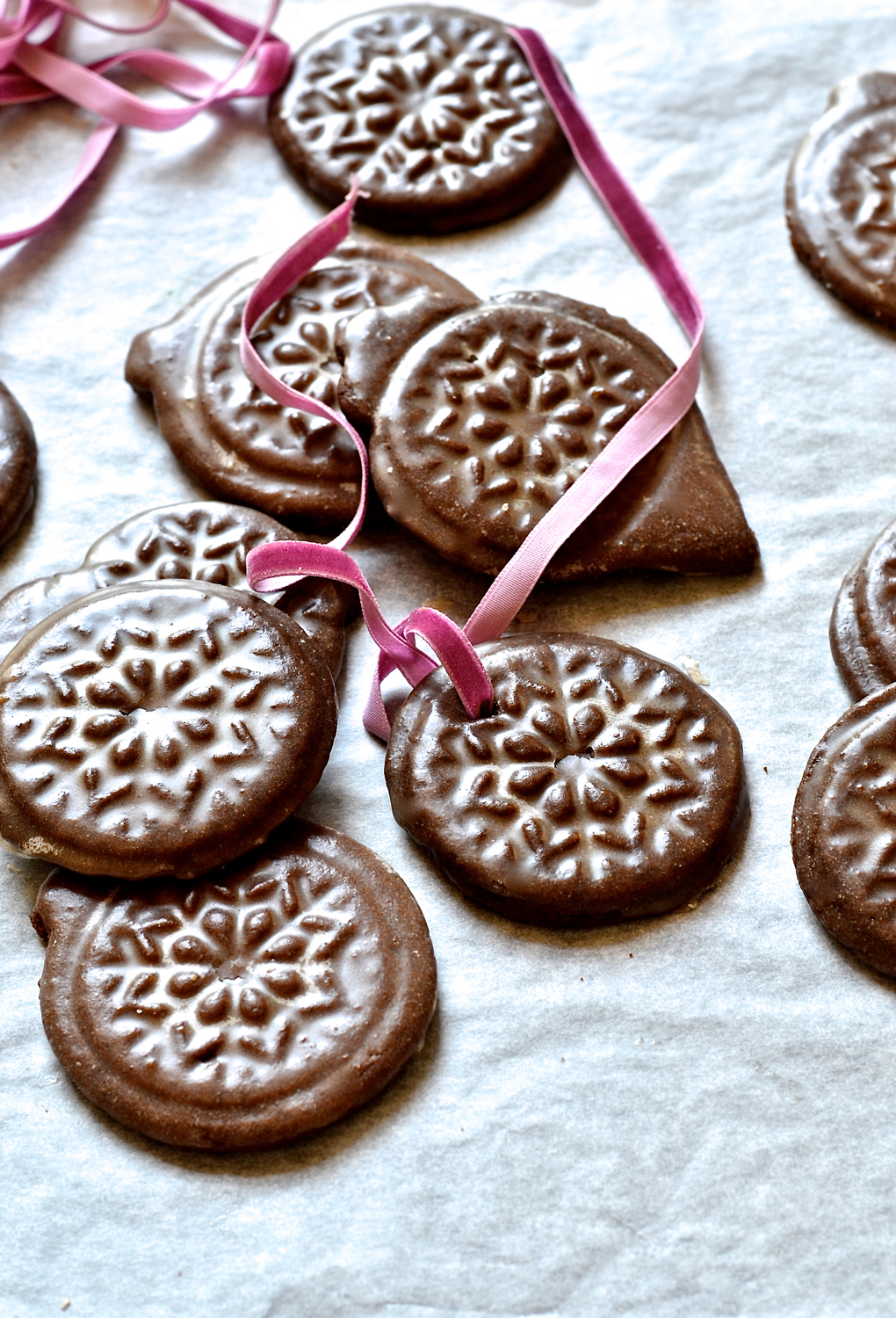 There are several ingredients that give these ginger bread tile cookies their unusually dark colour and flavour. I found it interesting that you'd add cocoa powder to a ginger cookie. Surprisingly it's not chocolatey as you'd imagine, but mellow with just a hint of warmth. Treacle or blackstrap molasses are essential. The recipe also calls for black pepper. Be sure to crack some in.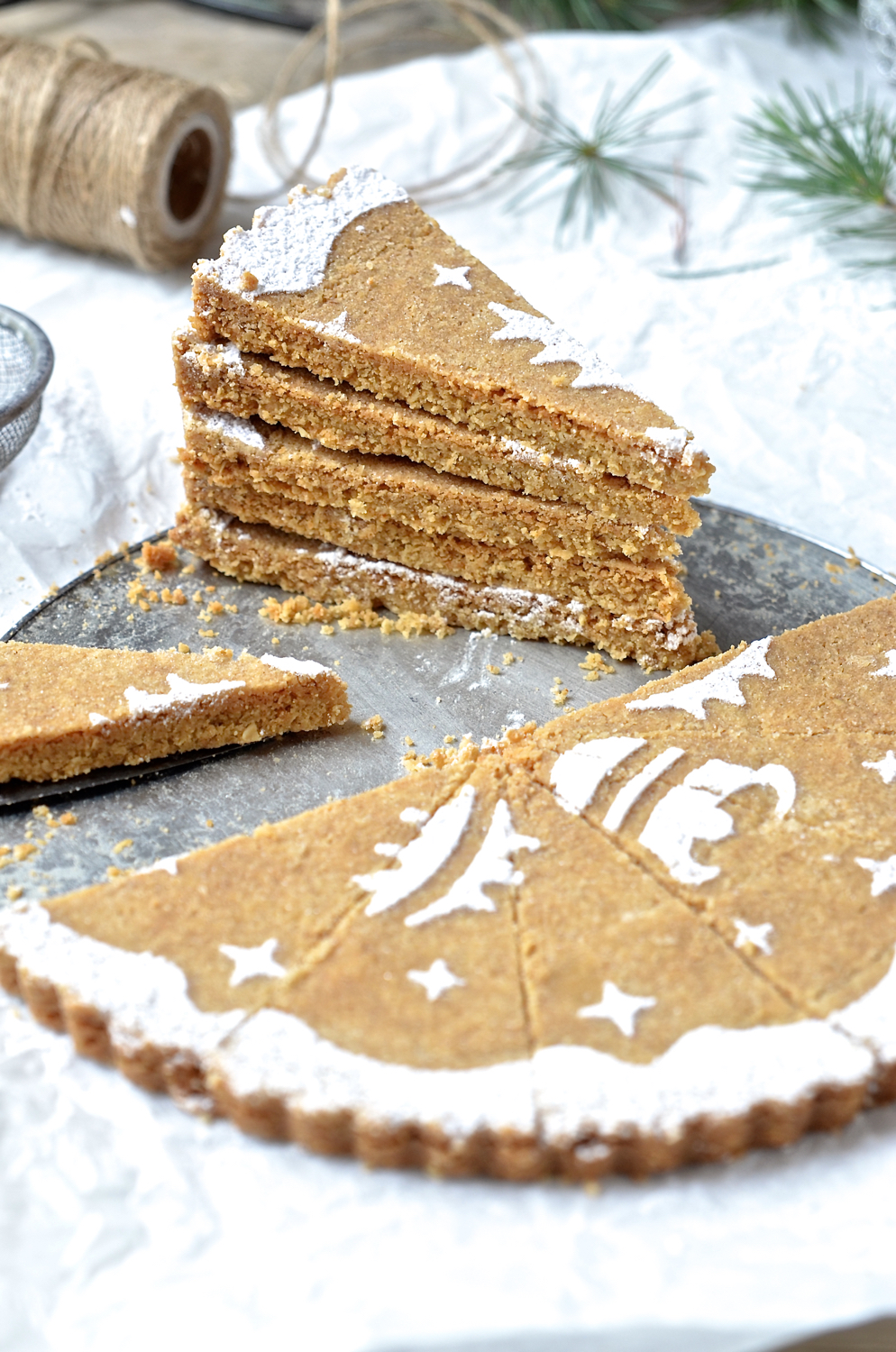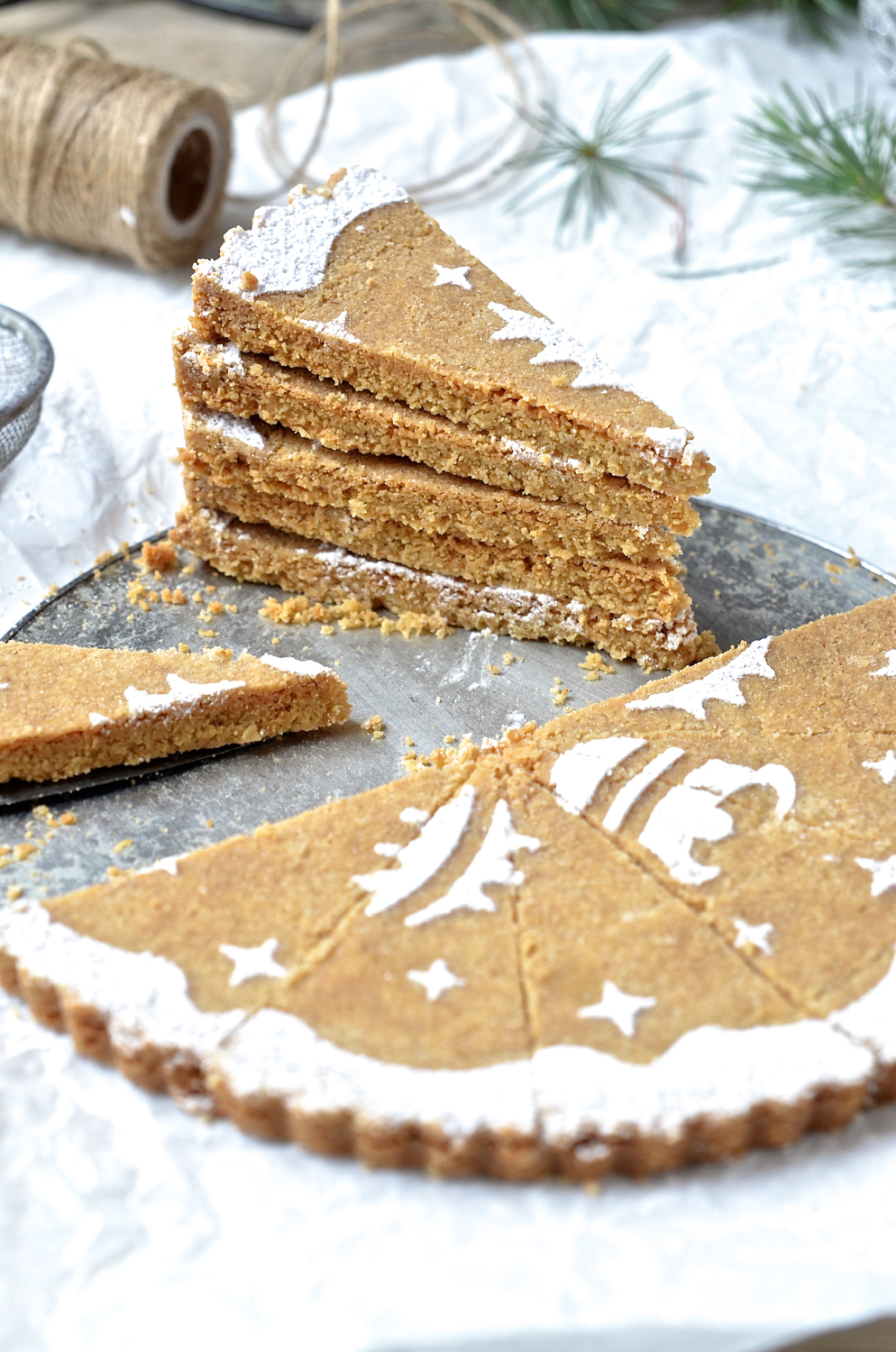 My Ginger and Oat Shortbread has a toothsome bite and nutty taste, The ginger lends a mild, sweet heat that lingers lazily in the mouth. I'd suggest you maybe make at least two. One for the house and the other to gift to someone who likes a spot of afternoon tea with something sweet on the side.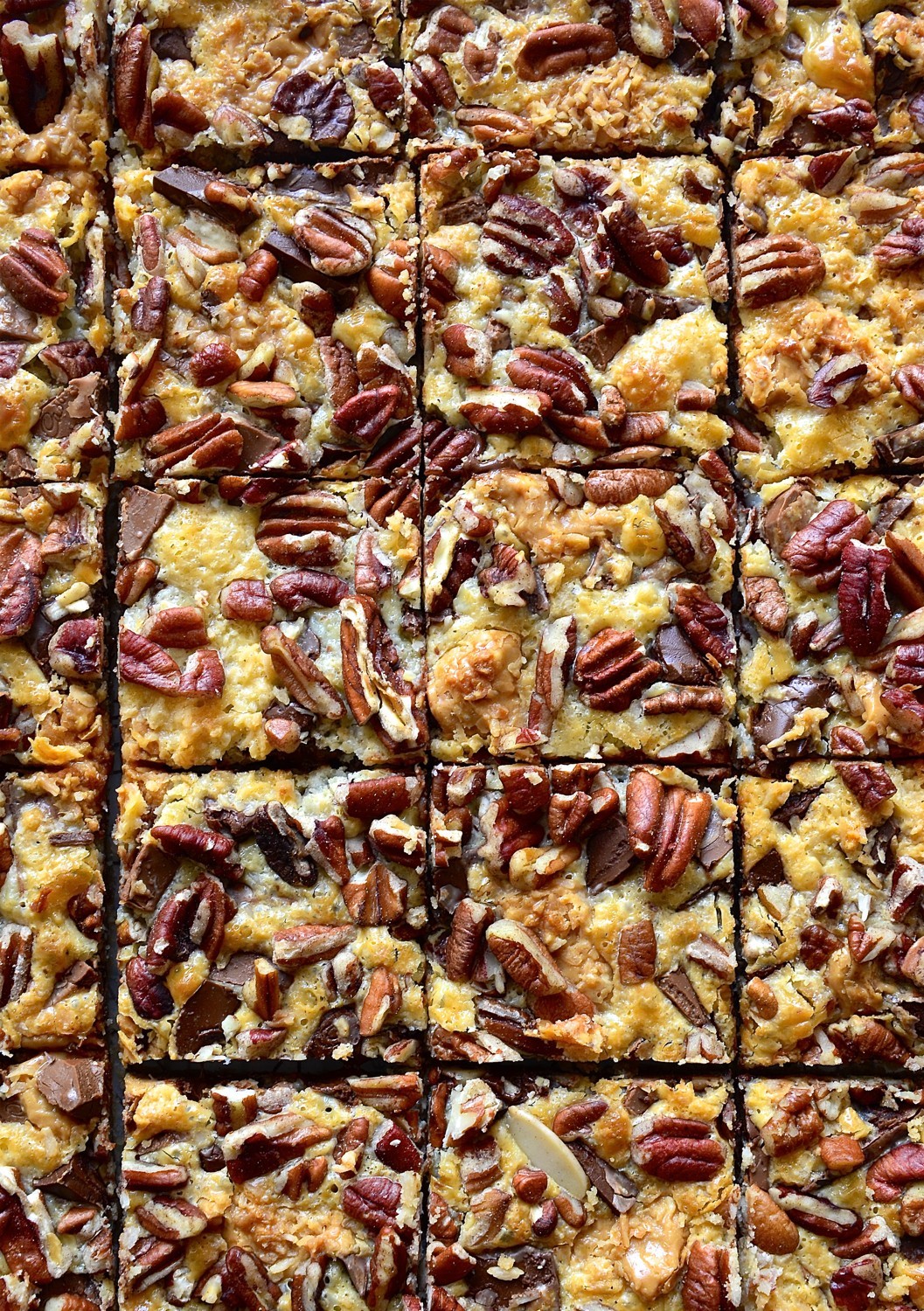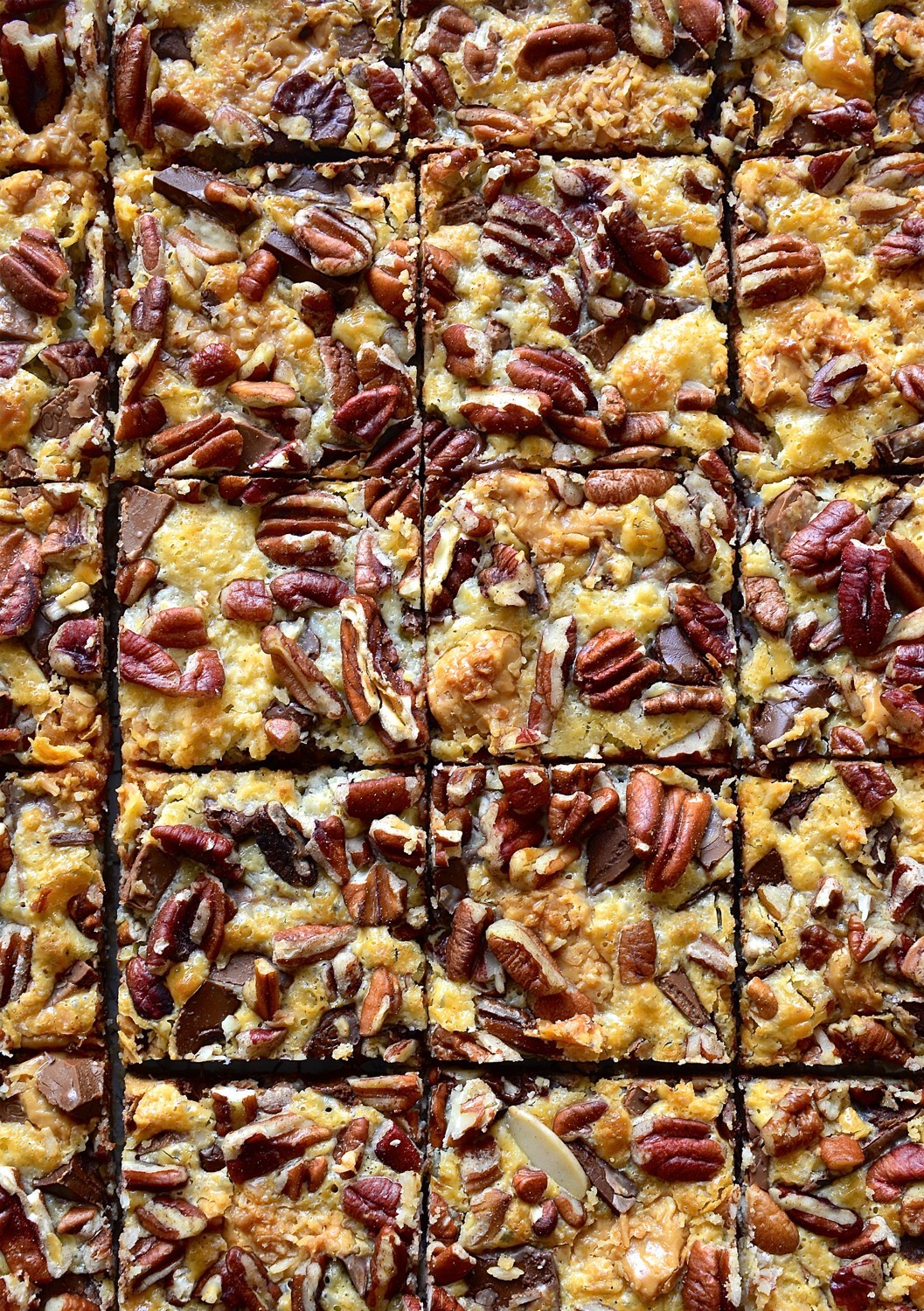 There's no question. Seven layer peanut butter magic bars are lethally addictive. I've never seen anyone eat just one. They're also the easiest cookie-cum biscuit bar recipe you'll have the good fortune of making. Generously doused with the sweetest of temptresses – condensed milk, and layered with chocolate, coconut, peanut butter and pecans. Maybe haul out the elasticated pants while they're baking.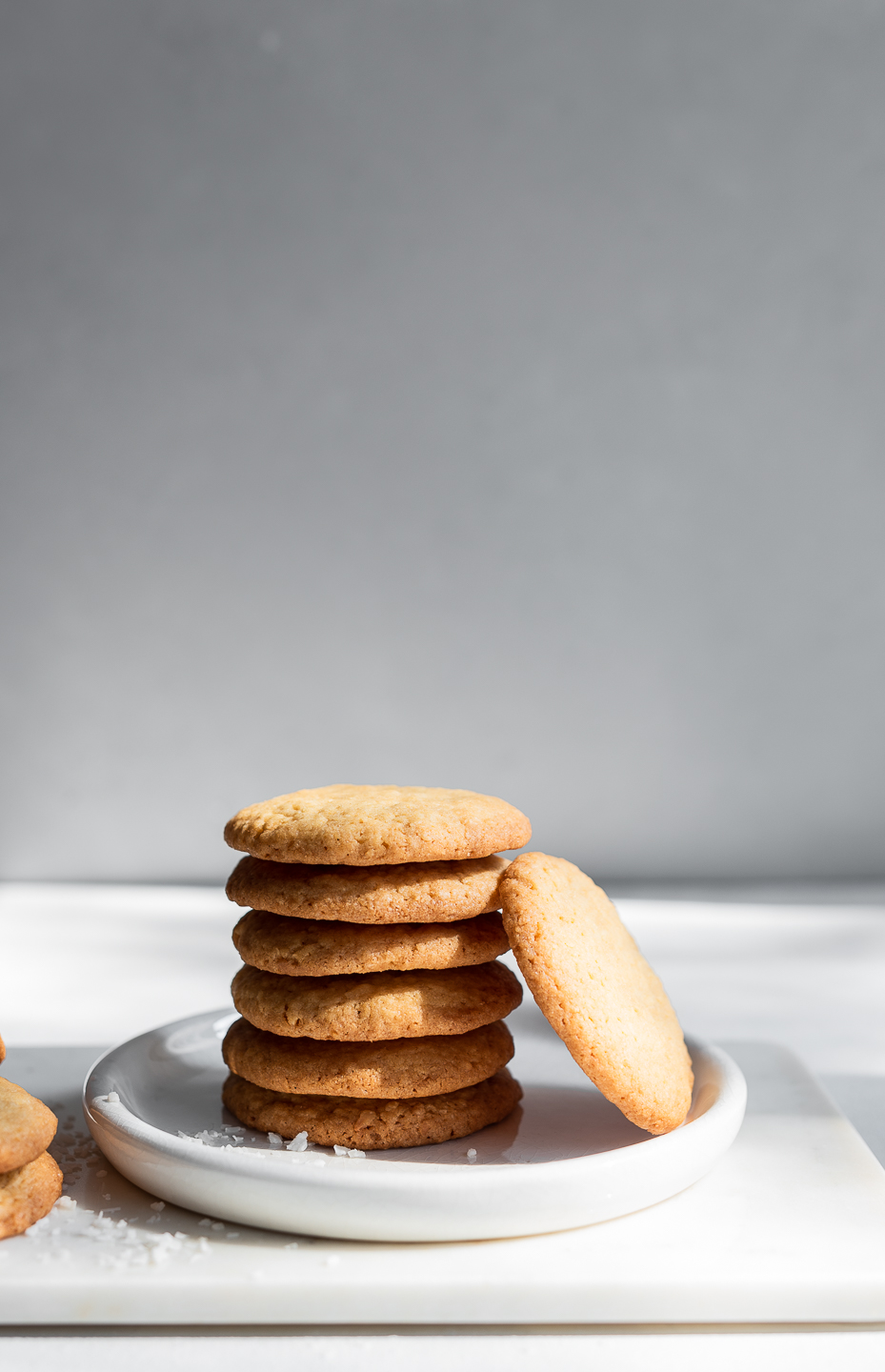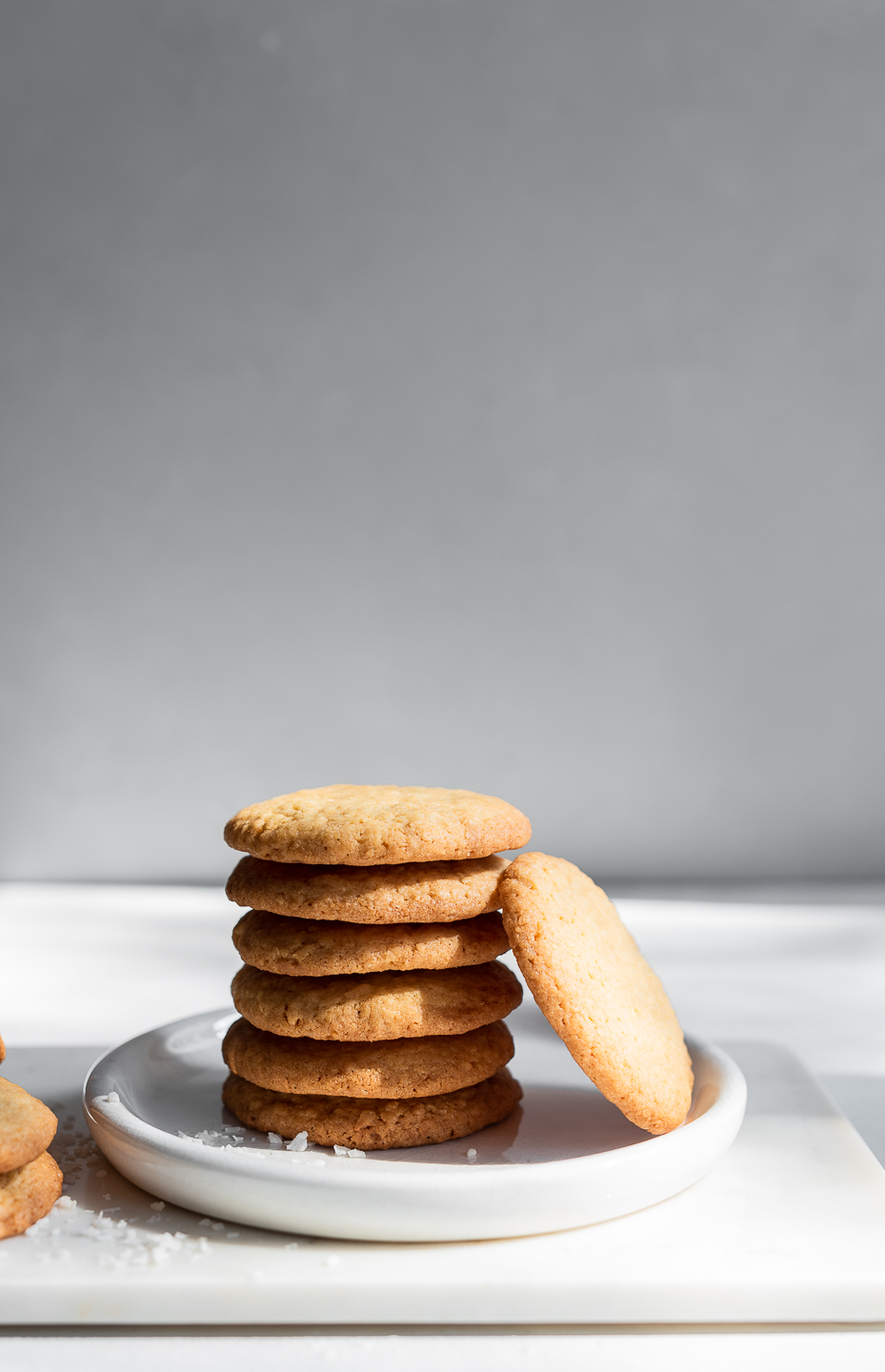 Cookies are generally crisp and golden around the edges with a soft, chewy centre. The character of a biscuit is crisp and crunchy with a decent snap. They're amicable tea dunkers too, if you like that sort of thing. Ingredient ratios might vary, with cookies needing slightly more sugar to encourage spreading and a fudgy quality. A biscuit, on the other hand has longevity on its side and will keep twice as long as a cookie. These crisp coconut cookies have been hugely popular on the blog. Definitely worth a place on the holiday cookie list.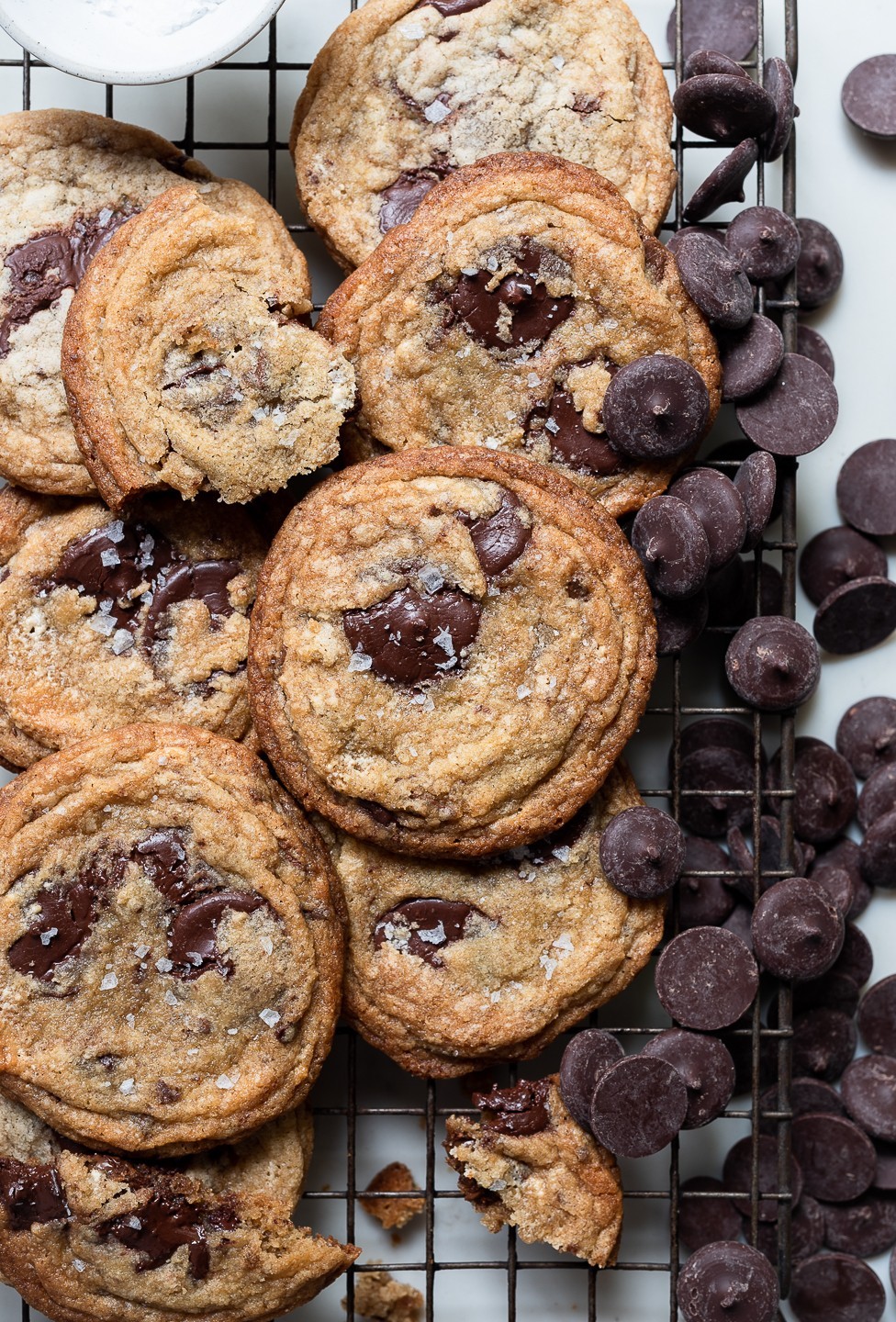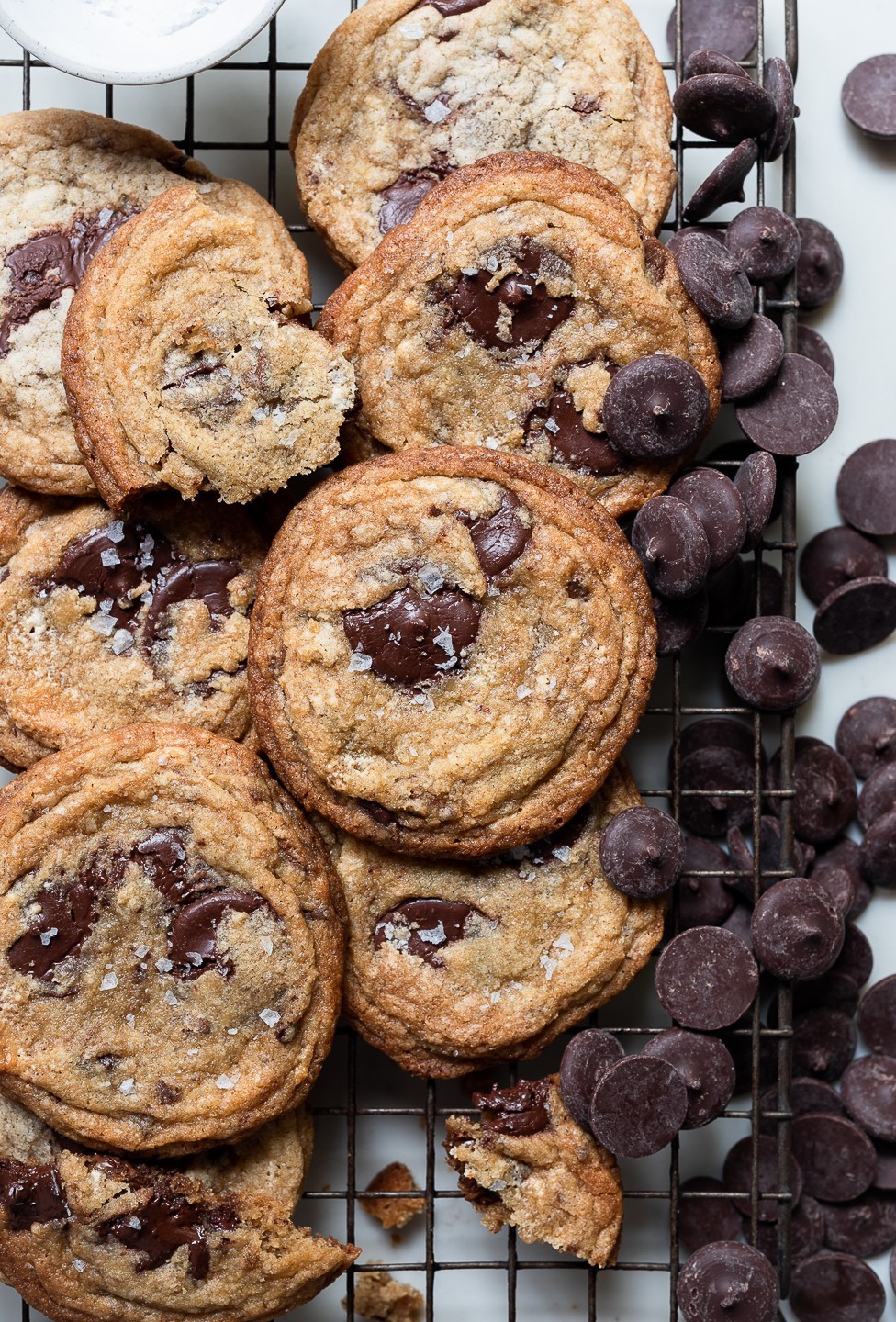 I was sceptical as to the specialness of pan-banging chocolate chip cookies. While the ingredients are all the usual suspects, the method is anything but. The original recipe is the genius of Sarah Kieffer. And yes, they're one hundred percent worth the hype. Once you've made a batch of these Halva Chocolate Chip Cookies, there's be no turning back.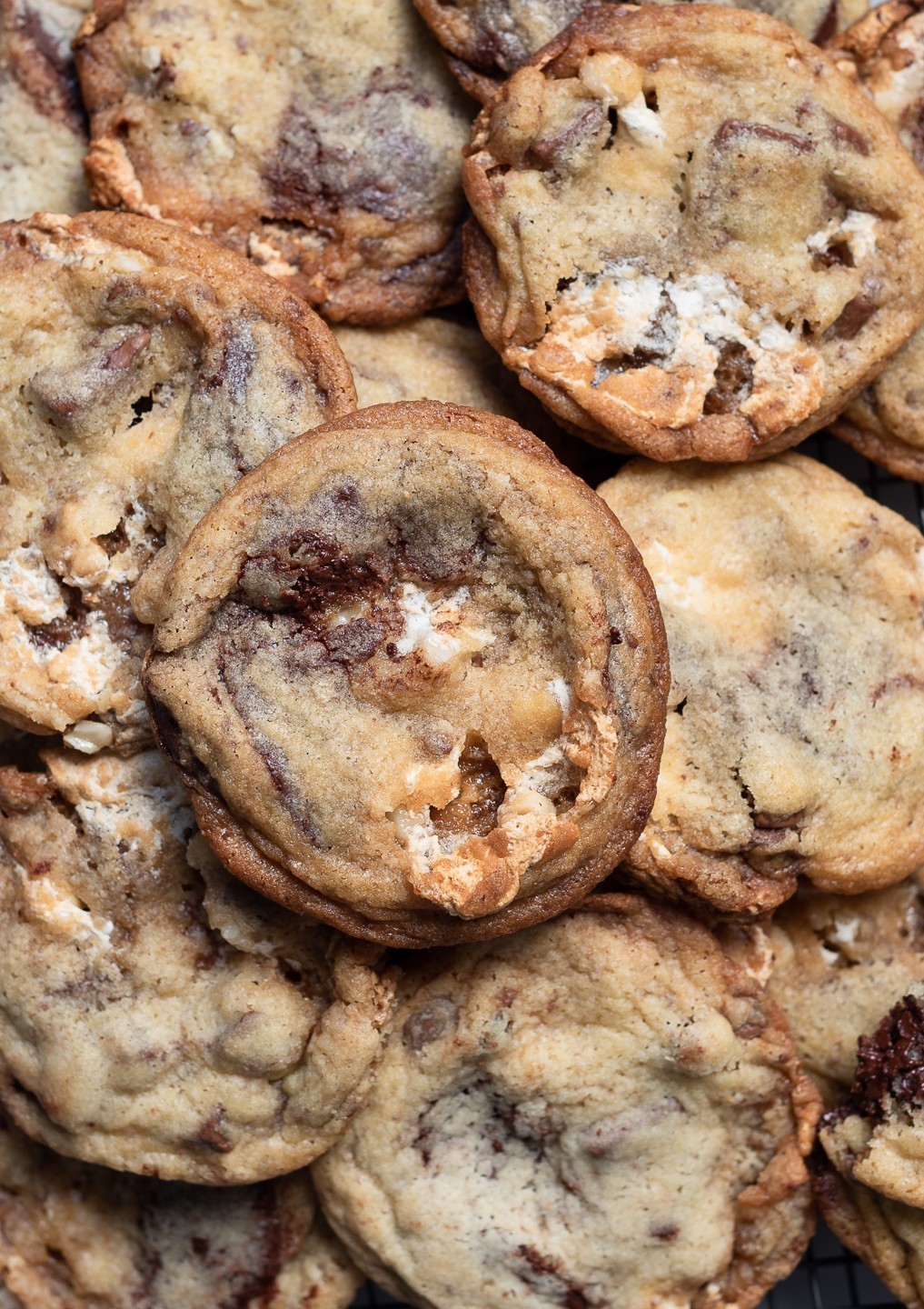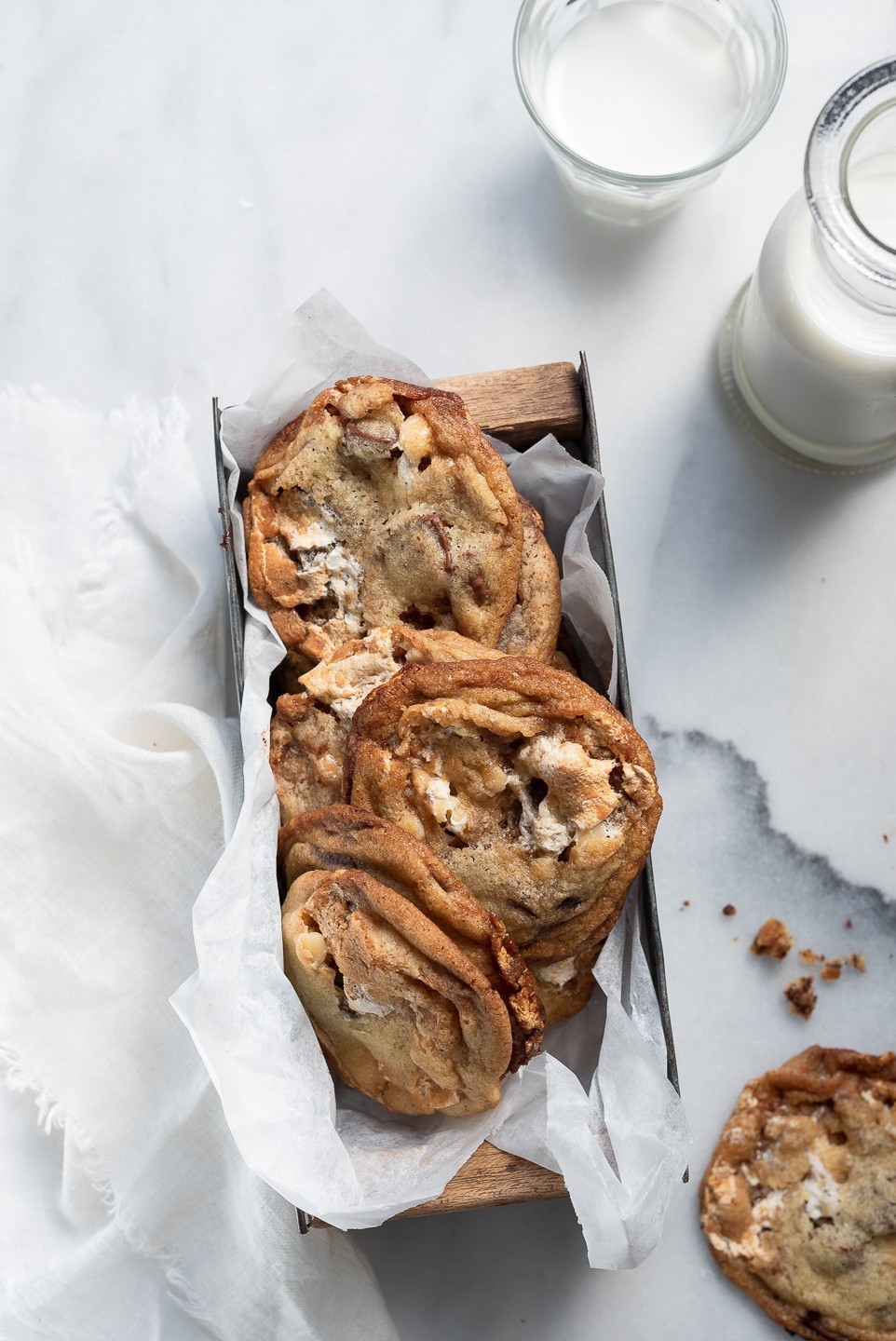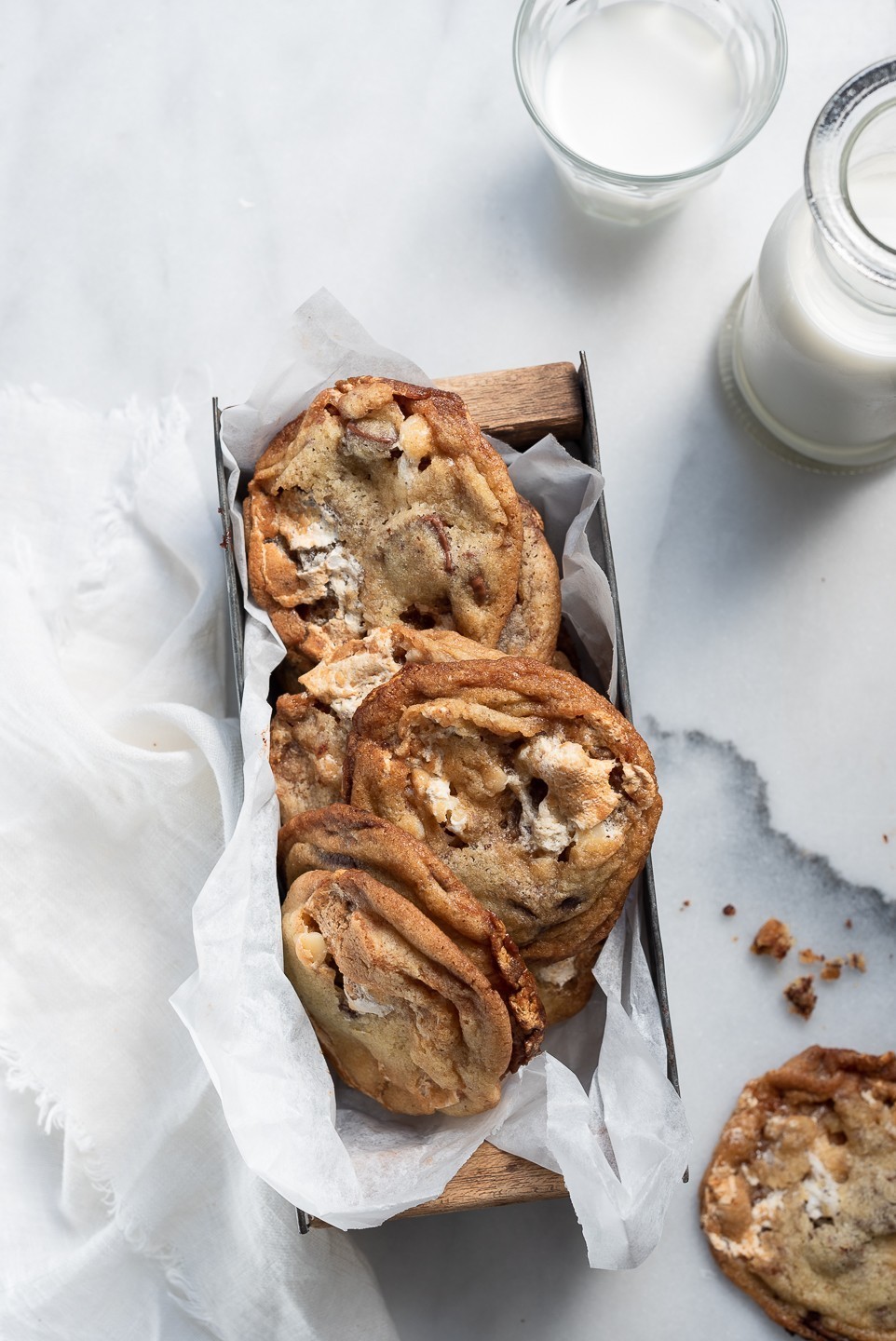 What elevates these chocolate chip cookies are the chunky bits of honey nougat that pouf-up while baking. Once baked, they collapse into chewy toffee nuggets. For this recipe I used 1710 Roasted Macadamia Nougat.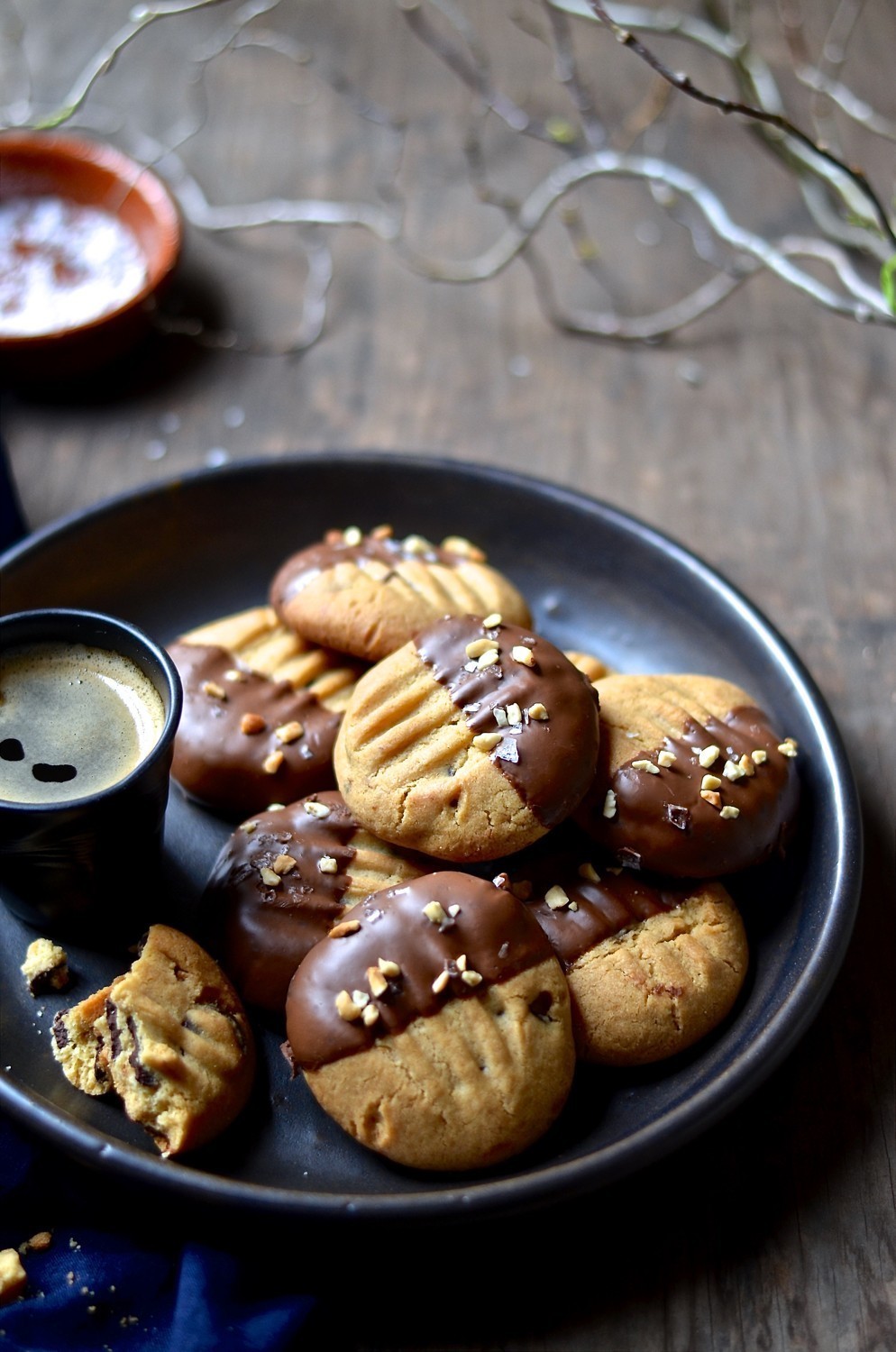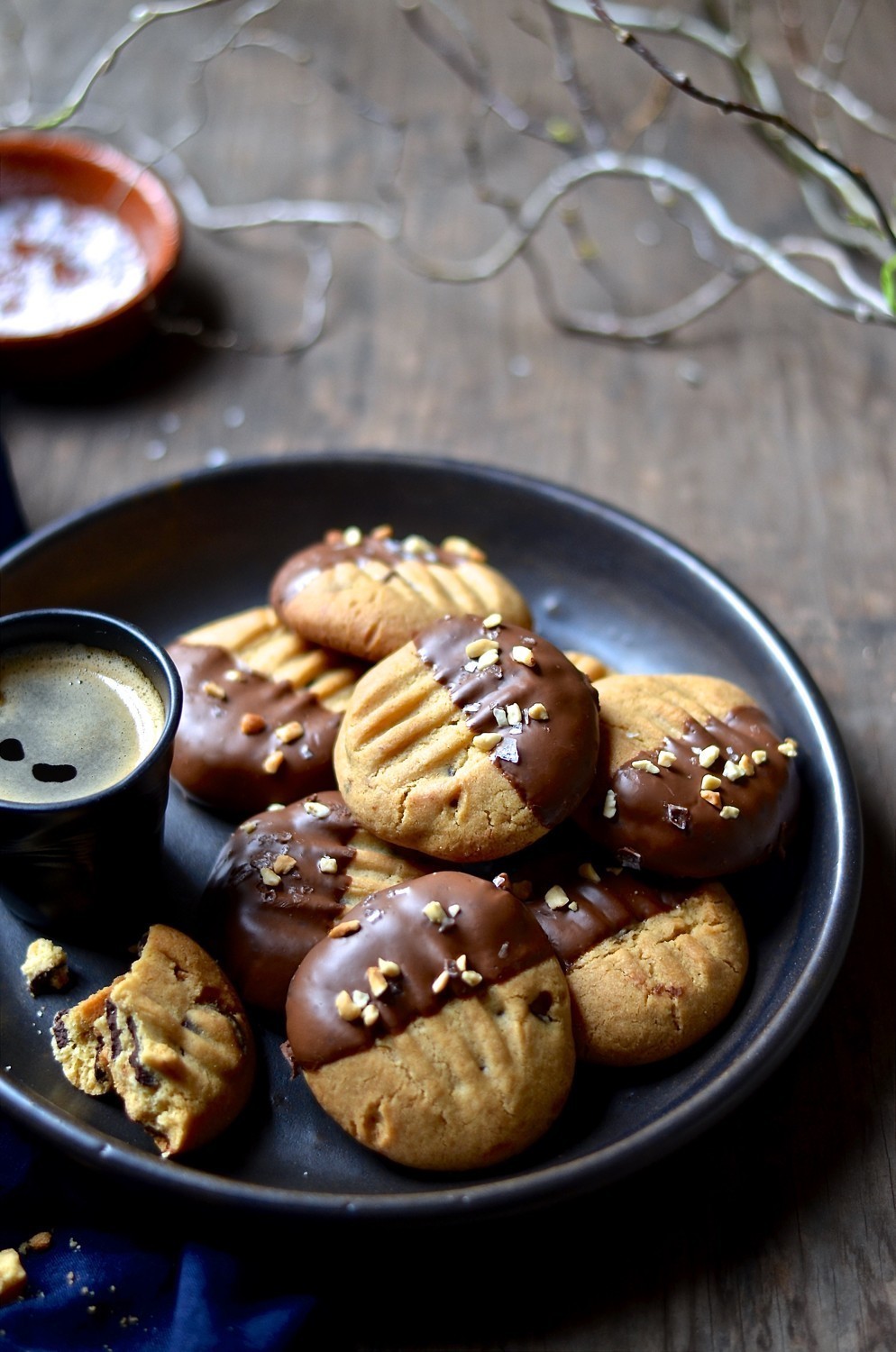 These Neiman Markus peanut butter cookies are the kind you're likely to find at grandma's house. With their fork printed tops, they're homely, old fashioned cookies. They're seriously moreish.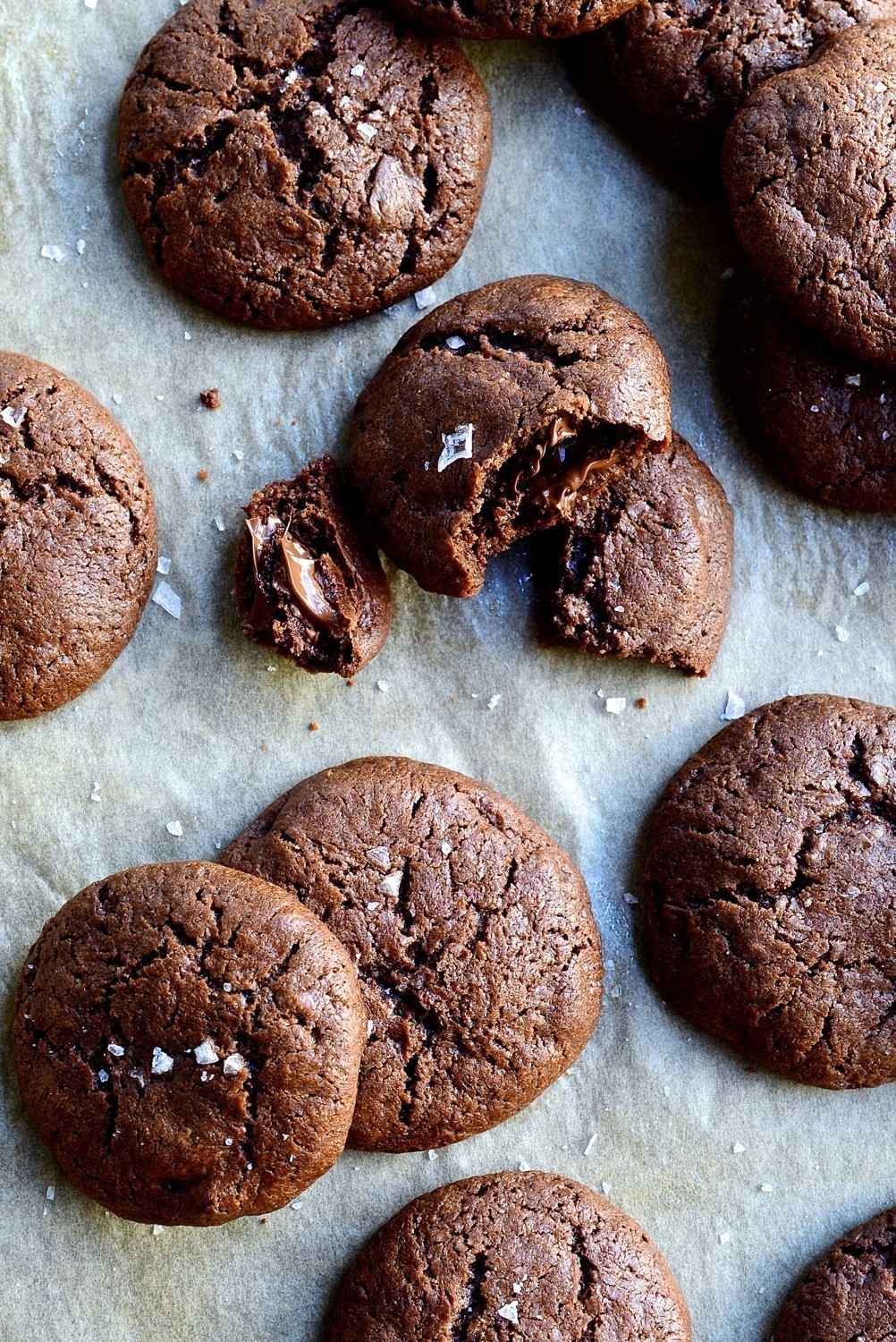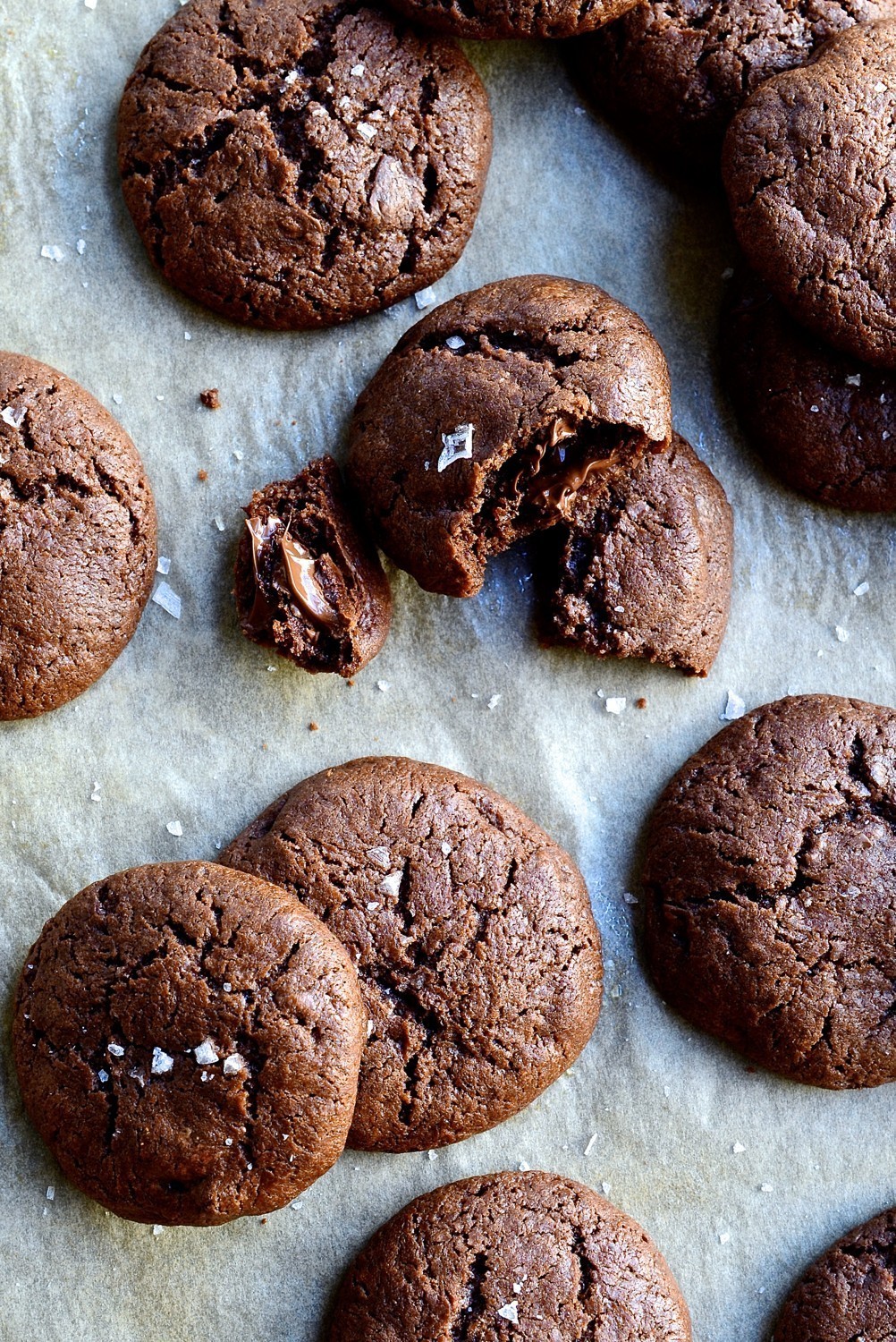 There's little difference between the basic ingredients of a cookie and a biscuit, bar the baking time. Sugar and butter ratios can differ to allow for chewiness and spread. A cookie is baked 5-7 minutes less than a biscuit, which results in a crisp outer crust and a soft chewy centre. A biscuit is crisp and crunchy throughout, making it dunk-able without collapsing. Either way, these salted dark chocolate cookies are perfect for lovers of dark chocolate.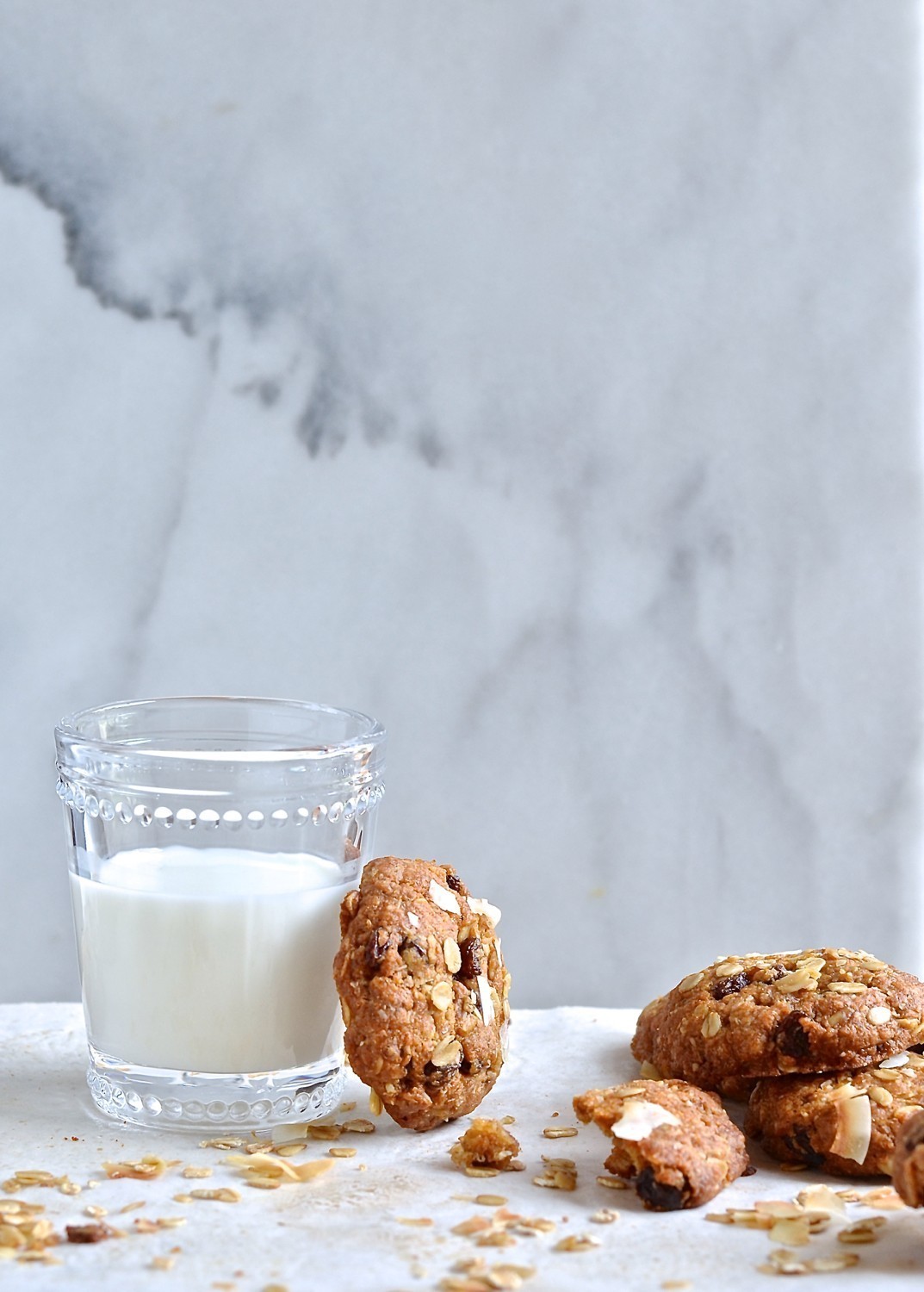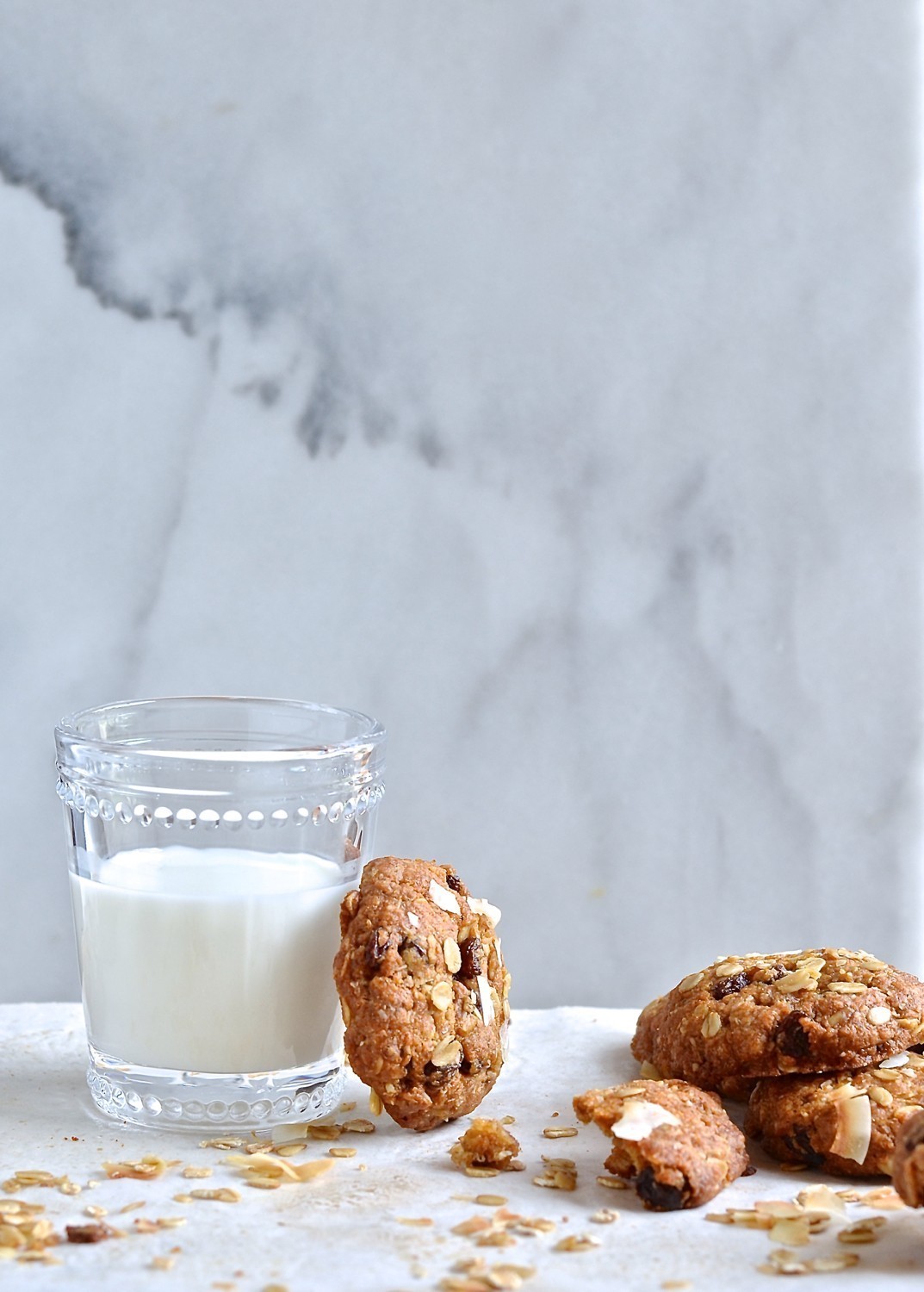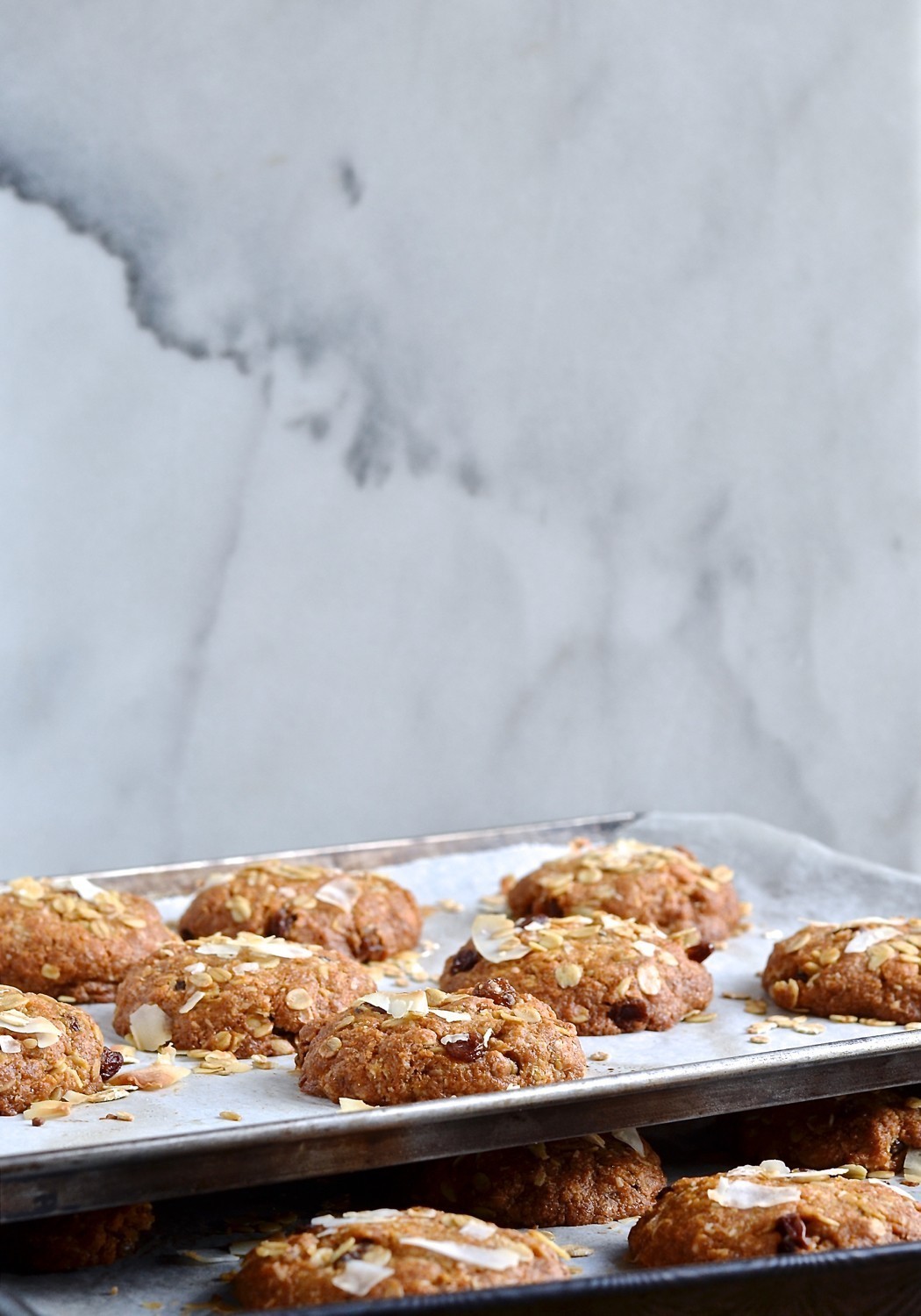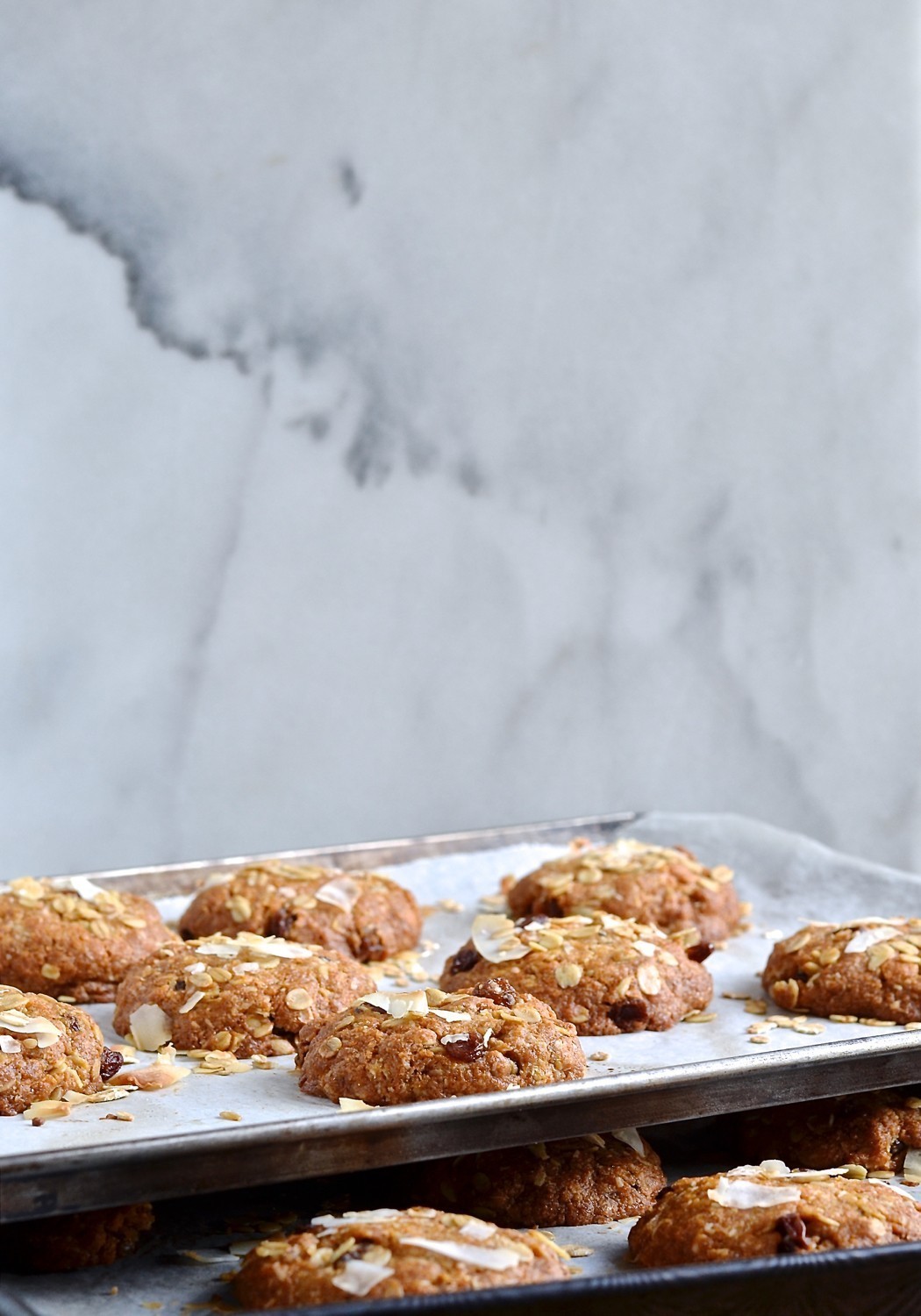 Ottolenghi and Helen's baking book Sweet, is a complete joy. You can expect at least one wild card ingredient in most recipes that elevate the ordinary to exceptional. These Anzac biscuits are no exception. With the addition of raisins, honey and bran flakes, they're rather exceptional. The texture is slightly more toothsome and crisp, more a biscuit than a cookie.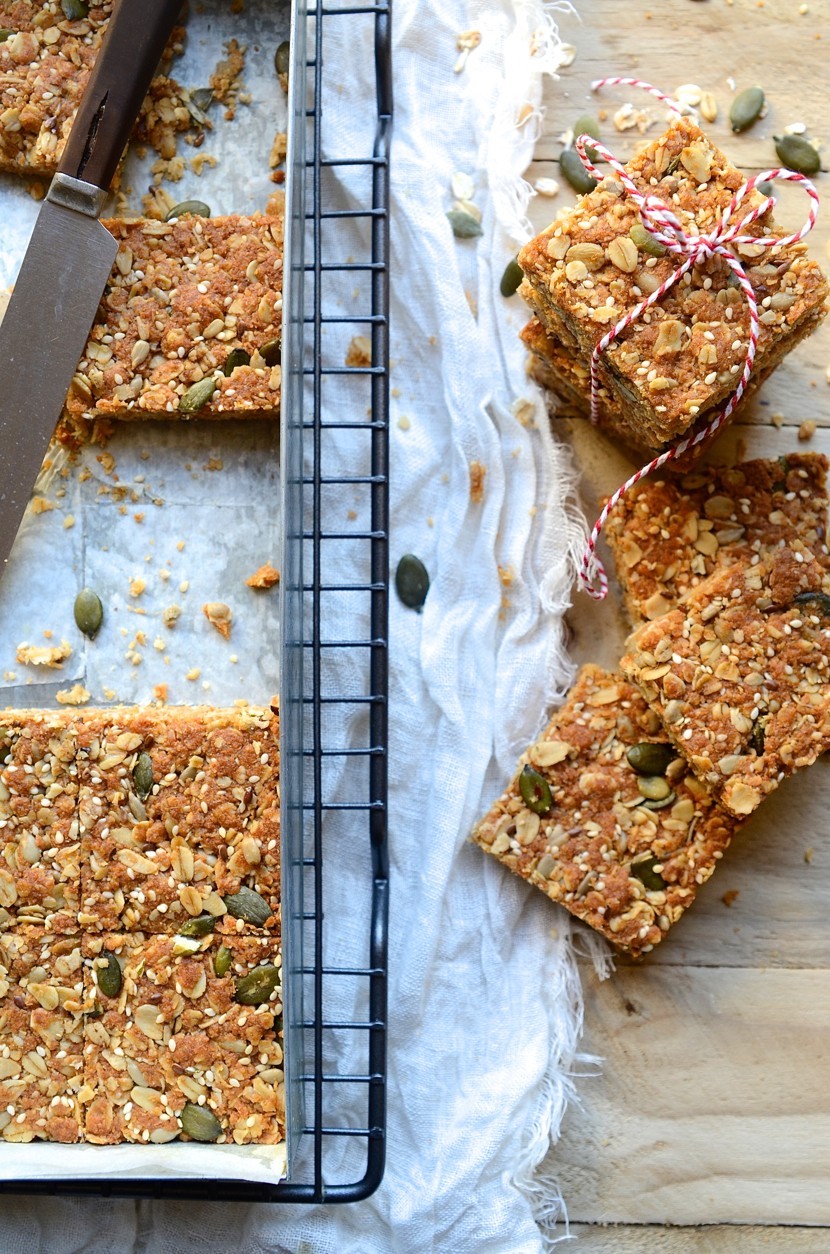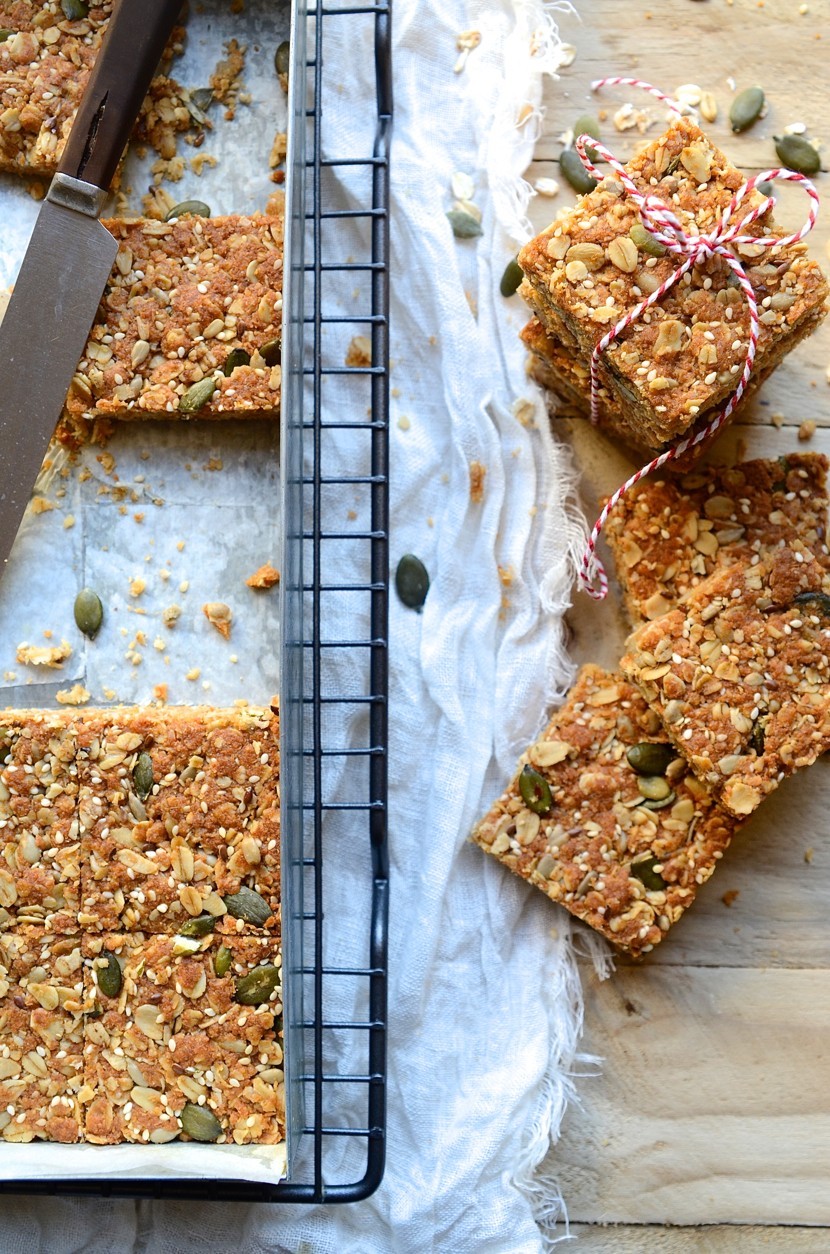 They're oaty and slightly chewy, as you'd expect a good crunchie to be. This South African favourite gets a remake with wholemeal flour, coconut oil and toasty seeds. It's sweetened with honey and natural cane sugar. Since posting the recipe for my healthy seeded oat crunchies on the blog some five years back, they've proven to be one of the most popular recipes, the kind you turn to for everyday treats and special occasions.