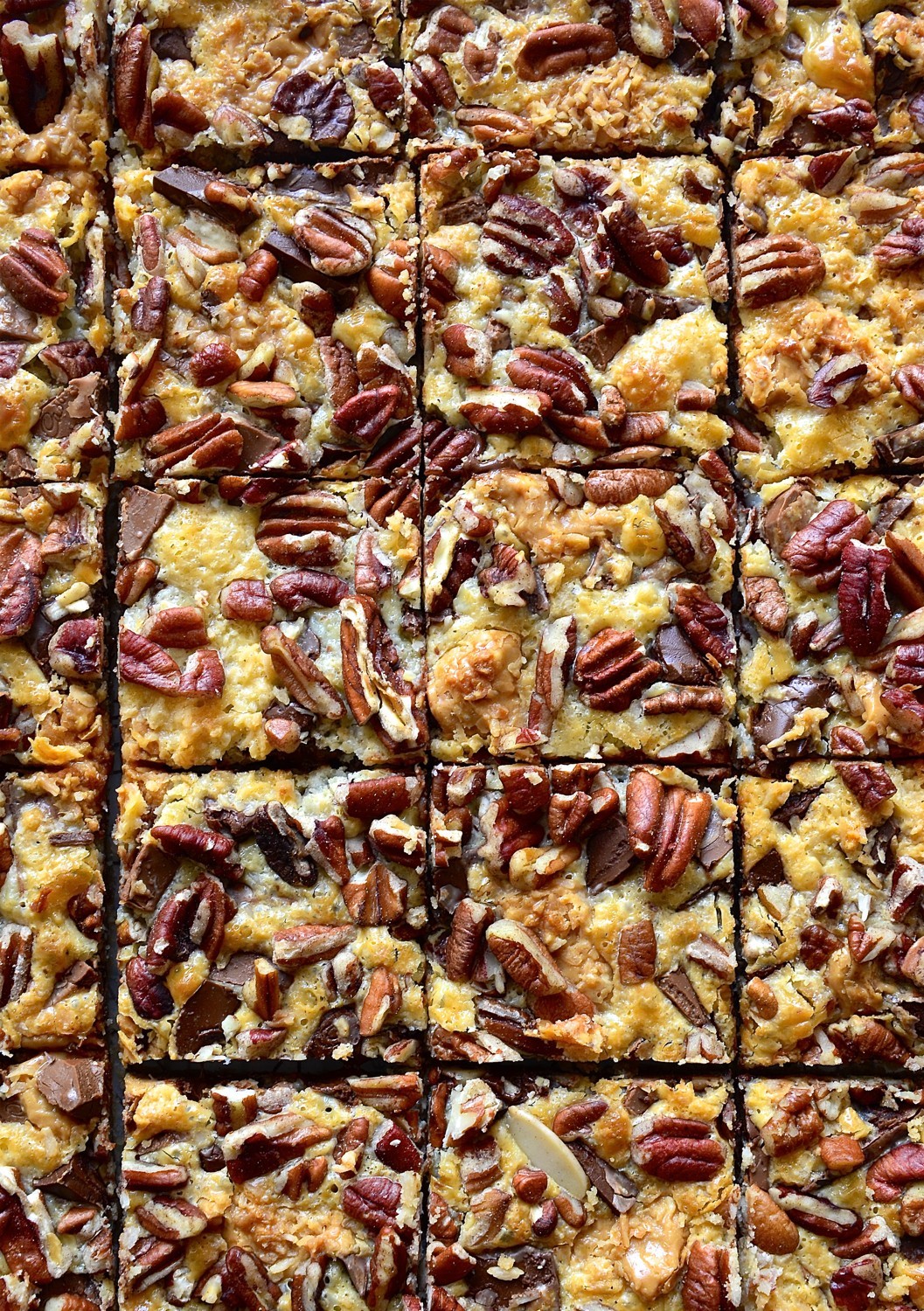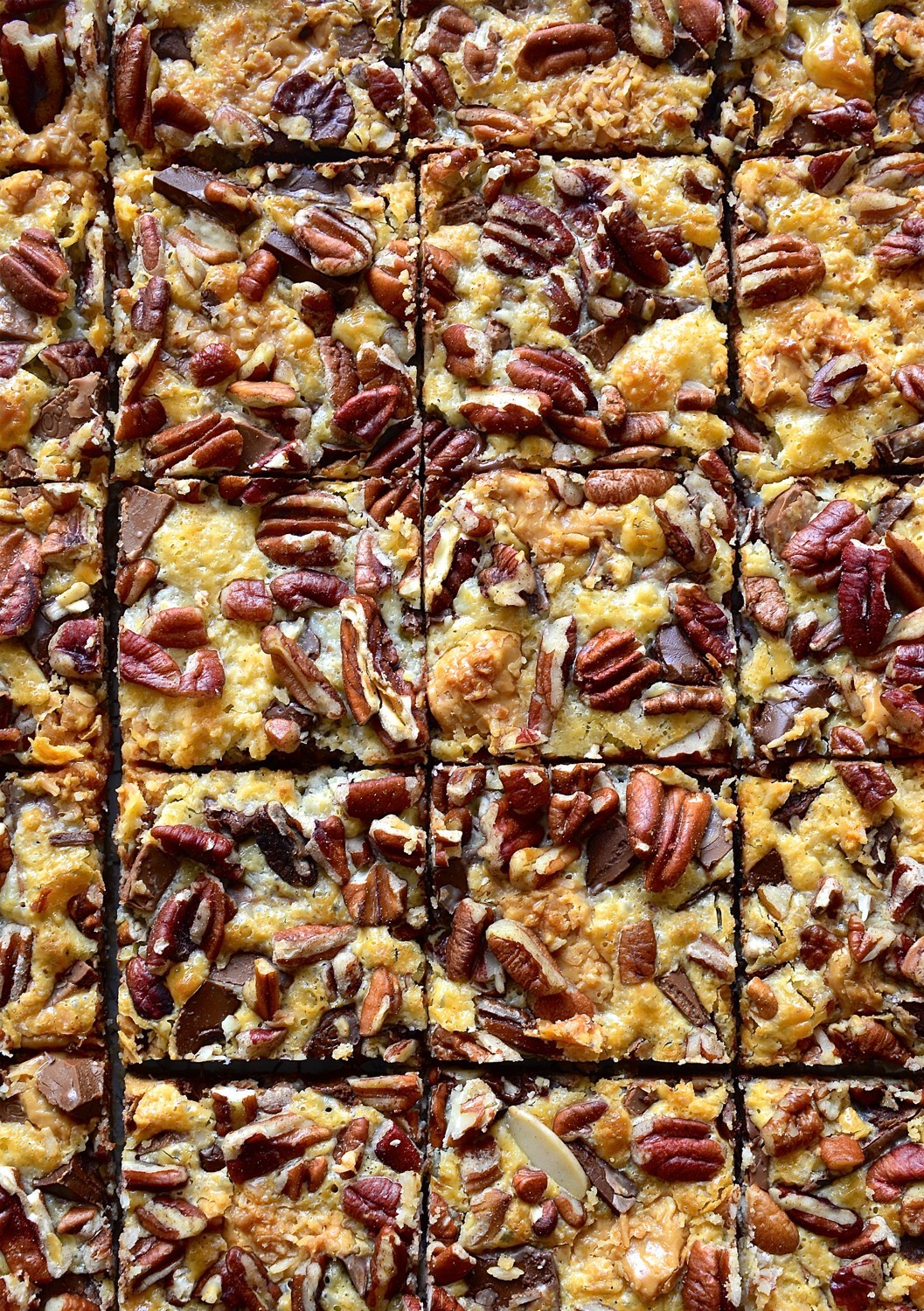 There's no question. These Seven layer peanut butter magic bars are lethally addictive. I've never seen anyone eat just one. They're also the easiest cookie cum biscuit bar recipe you'll have the good fortune of making. Generously doused with the sweetest of temptresses – condensed milk and layered with chocolate, coconut, peanut butter and pecans. Maybe haul out the elasticated pants while they're baking.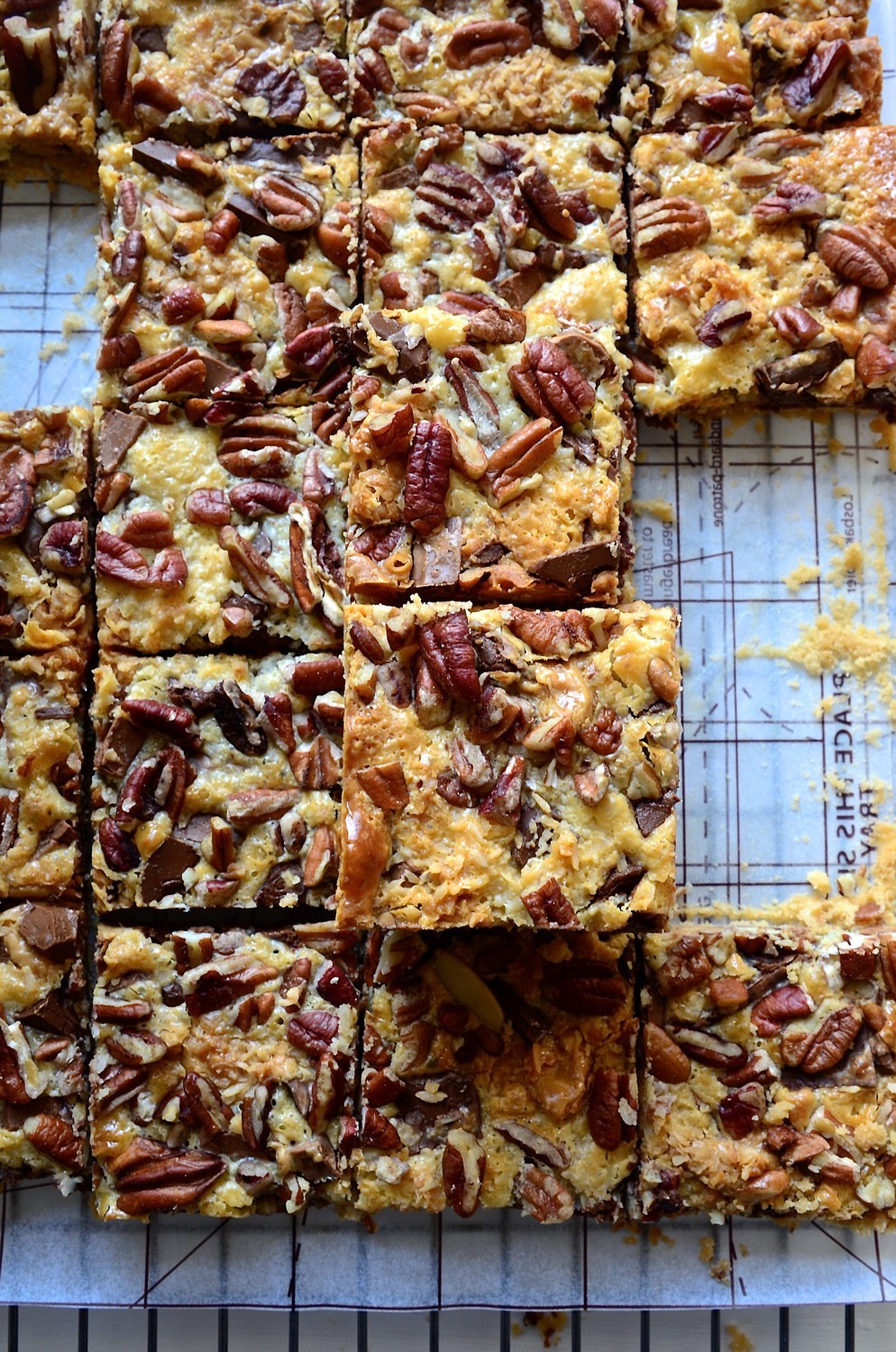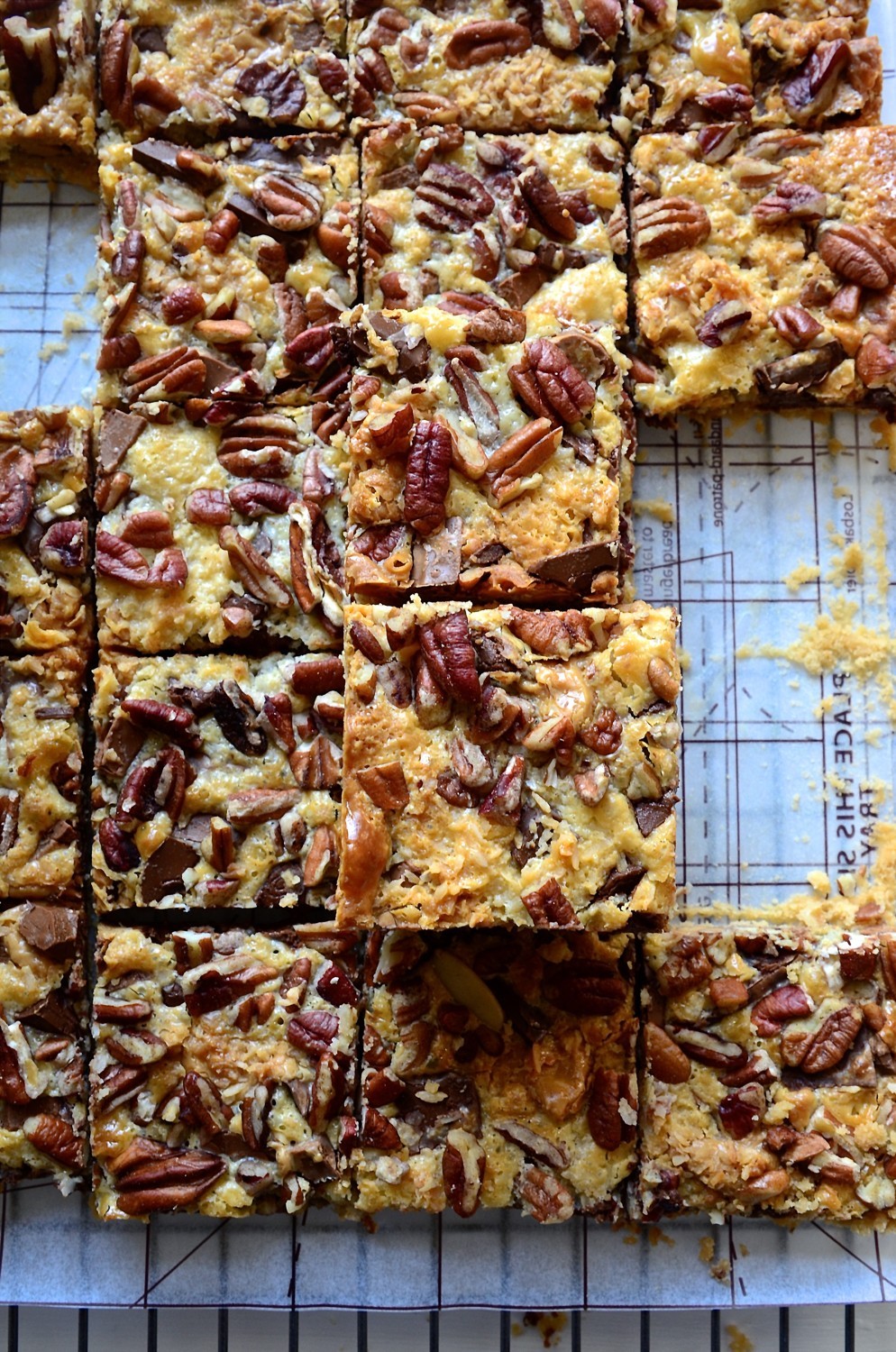 Making these chocolate bars is hardly a job. Over the years, I've noticed that many bakers love a quick bake recipe over those that have 101 steps and unheard of ingredients. The recipe for Seven layer peanut butter magic bars is hardly a Masterchef mystery box, but they are ridiculously good. What started out as a casual throw-together cookie tray-bake has evolved into a virally contagious magic potion.


Seven layer peanut butter magic bars
Makes about 20
200g shortbread biscuits
120g butter, melted
150g of each milk and dark chocolate, chopped
50g desiccated coconut
1/4 cup crunchy peanut butter
1 tin (385g) condensed milk
100g pecan nuts, chopped
Preheat the oven to 170º C. Line and grease a 32 x 20cm baking tin with parchment paper. Process the biscuits to a fine breadcrumb texture. Pour the melted butter over the crumbs and blitz briefly to combine the mixture. Press firmly into the lined tin and smooth over with the back of a spoon.
Scatter over the chocolate. Dot with 1/2 teaspoon amounts of peanut butter. Follow with a scattering of coconut. Drizzle the condensed milk over the top and finish with the chopped pecan nuts. Bake for 40-45 minutes. The bars should be golden brown on top. Allow to cool in the tin before slicing into bars or squares.
Store in an airtight container in the refrigerator to keep the chocolate bars firm.
More sweet slices can be found here: