Peanut butter and caramel-toffee chocolate bars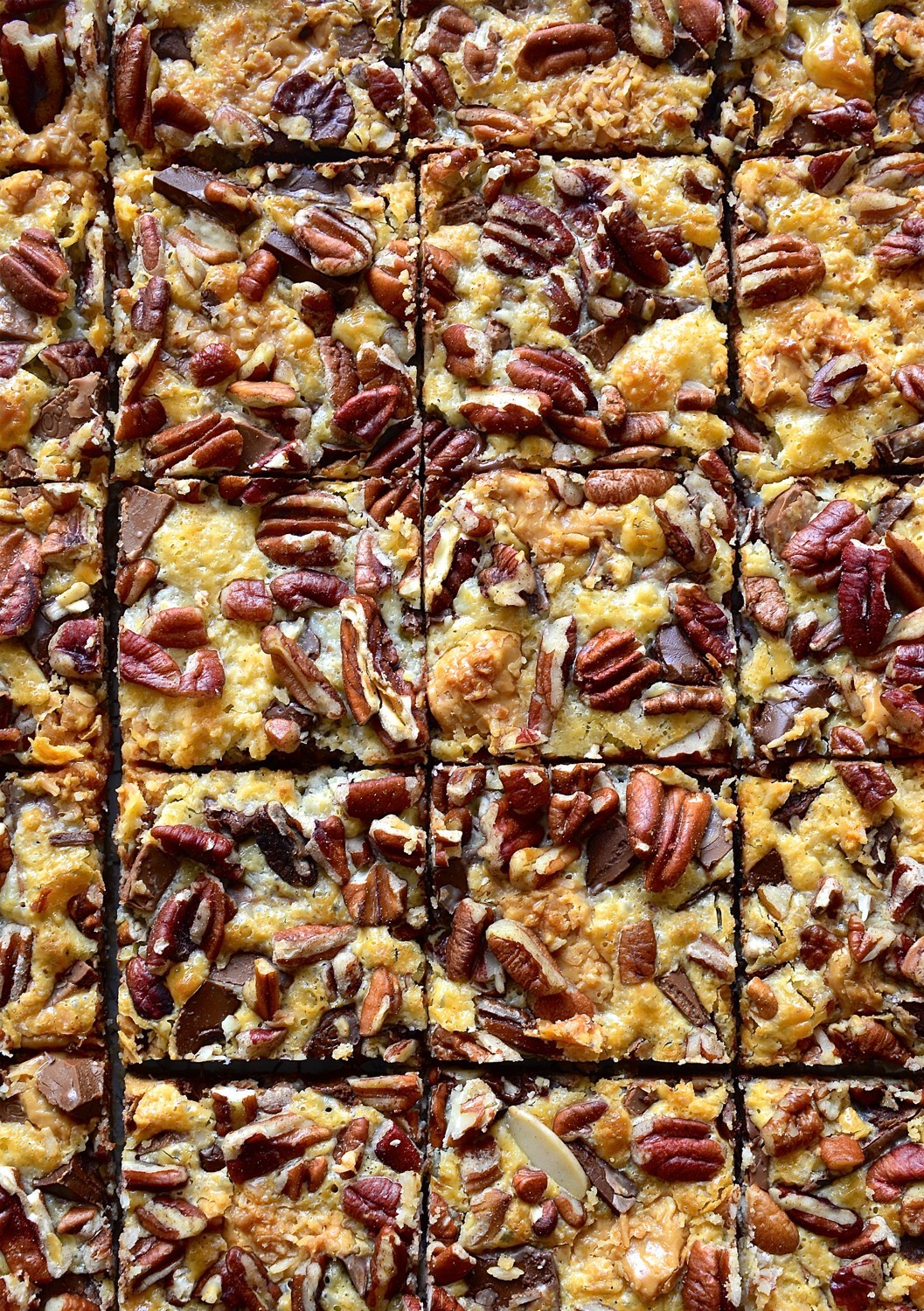 I was tempted to call these sweet slices, Lethal weapon bars, but decided peanut butter and caramel-toffee chocolate bars would be more appropriate. They're nutty, fudgy and very addictive. You've been warned. Generously doused with the sweetest of temptresses – condensed milk, and layered with chocolate, coconut, peanut butter and pecans. I have a pair elasticated pants on stand by for the day after.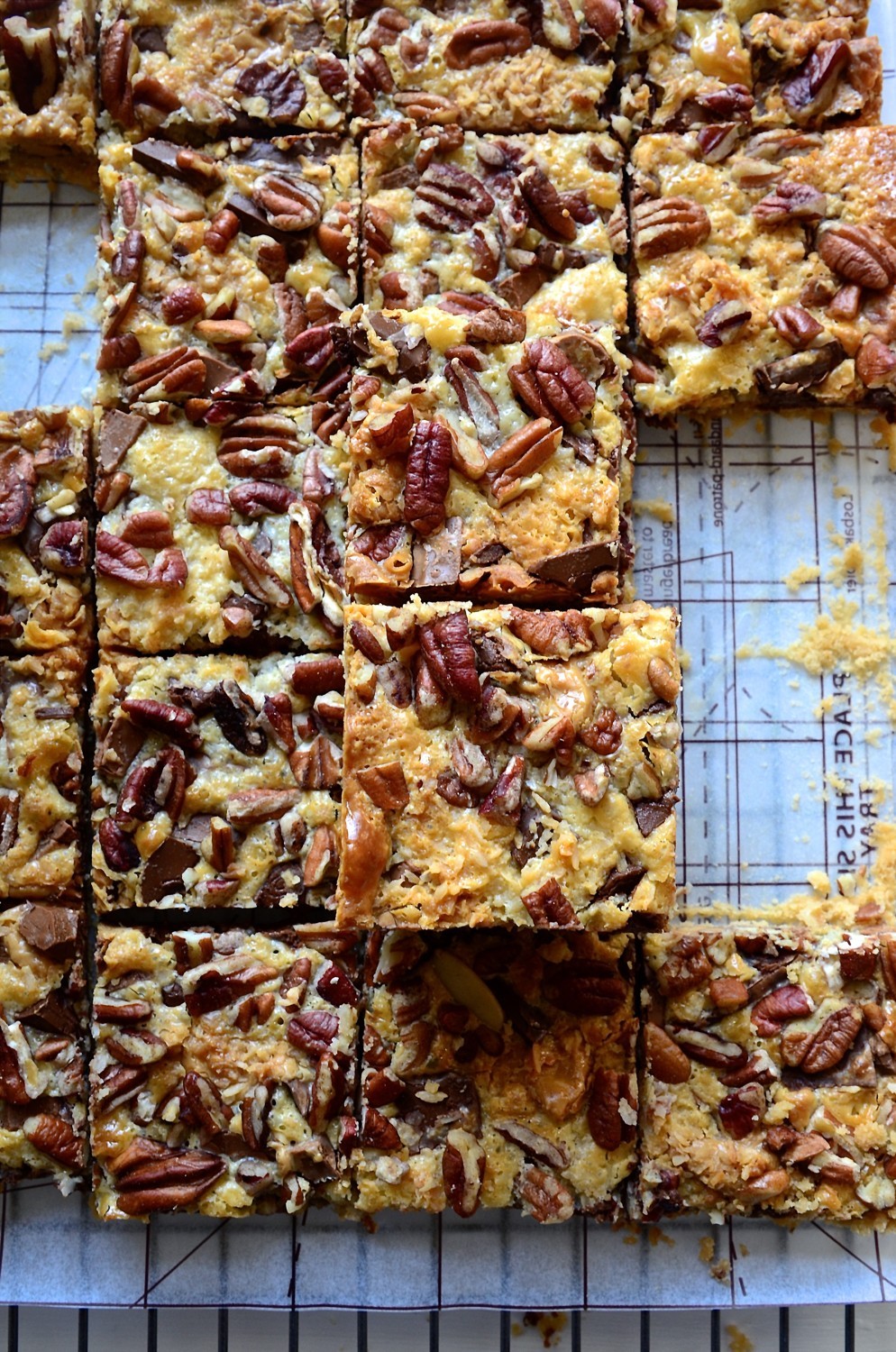 For obvious reasons, this post comes without nutritional information, specifically, calorie content. My advice? Shut one eye while mixing. Making these chocolate bars is hardly a job. I've noticed that many home bakers love a quick bake over recipes that have 101 instructions. This is hardly a Masterchef mystery box challenge, but they are ridiculously good. The only mystery will be the rate at which they disappear!


Peanut butter and caramel-toffee chocolate bars
Makes about 20
200g shortbread biscuits
120g butter, melted
150g of each milk and dark chocolate, chopped
50g desiccated coconut
1/4 cup crunchy peanut butter
1 tin (385g) condensed milk
100g pecan nuts, chopped
Preheat the oven to 170º C. Line and grease a 32 x 20cm baking tin with parchment paper. Process the biscuits to a fine breadcrumb texture. Pour the melted butter over the crumbs and blitz briefly to combine the mixture. Press firmly into the lined tin and smooth over with the back of a spoon.
Scatter over the chocolate. Dot with 1/2 teaspoon amounts of peanut butter. Follow with a scattering of coconut. Drizzle the condensed milk over the top and finish with the chopped pecan nuts. Bake for 40-45 minutes. The bars should be golden brown on top. Allow to cool in the tin before slicing into bars or squares.
Store in an airtight container in the refrigerator to keep the chocolate bars firm.
More sweet slices can be found here: