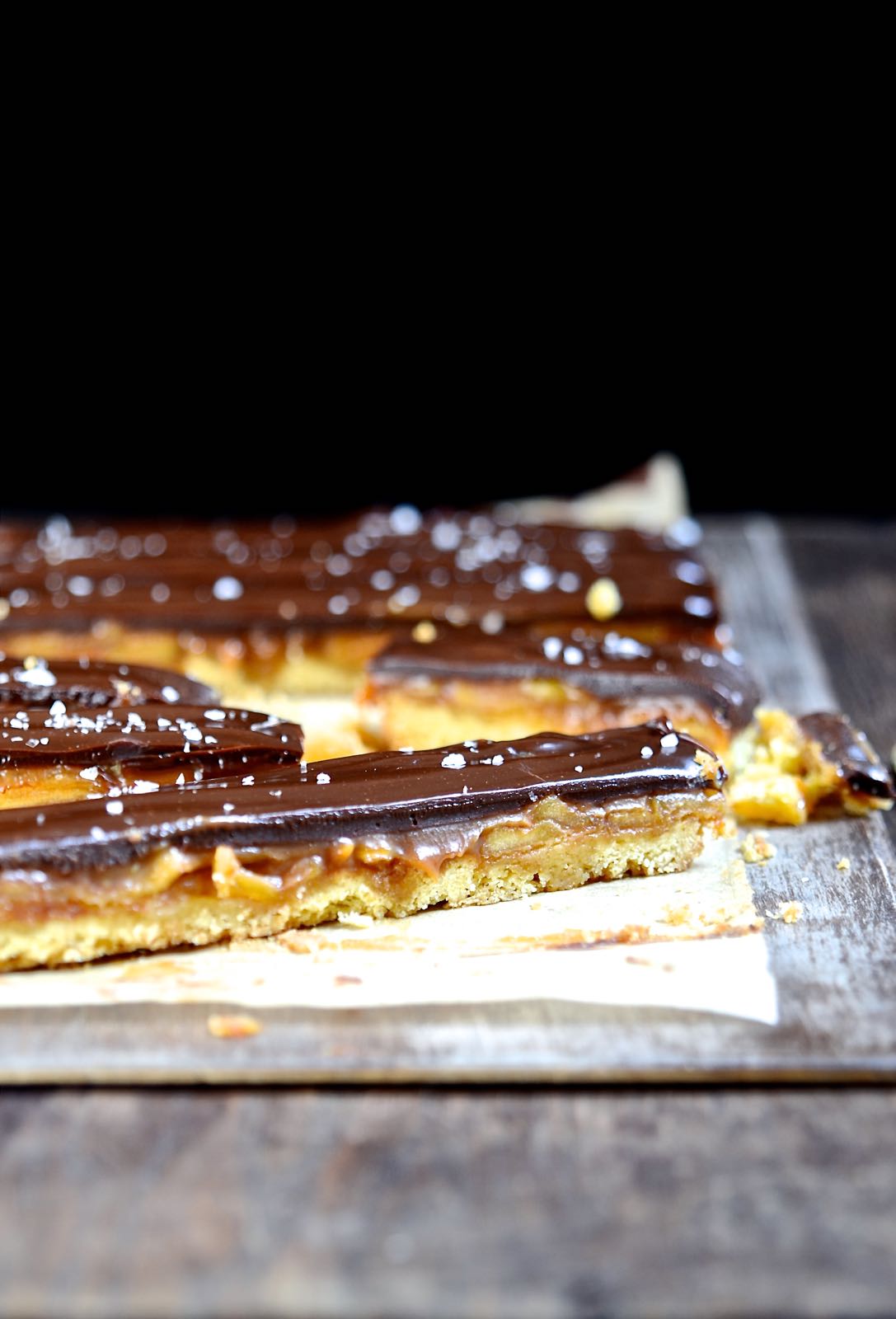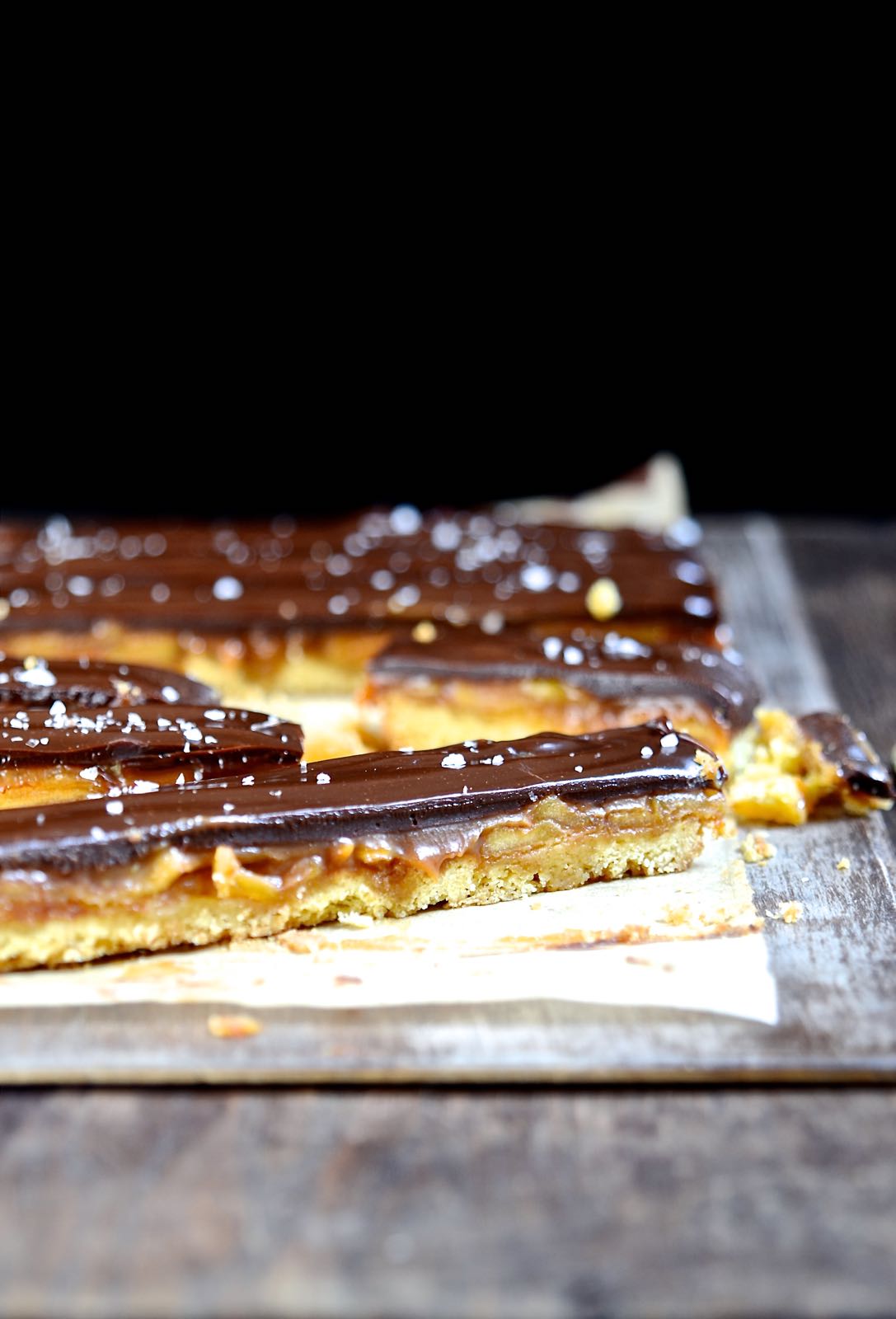 They're like Millionaire's Shortbread, but with sticky toffee apples and a buttery biscuit base. I think salted chocolate is always a good idea, so there's that too. If you're familiar with Nigella's girdle-buster pie, I think you might get the idea of where we're going with these salted chocolate toffee apple bars.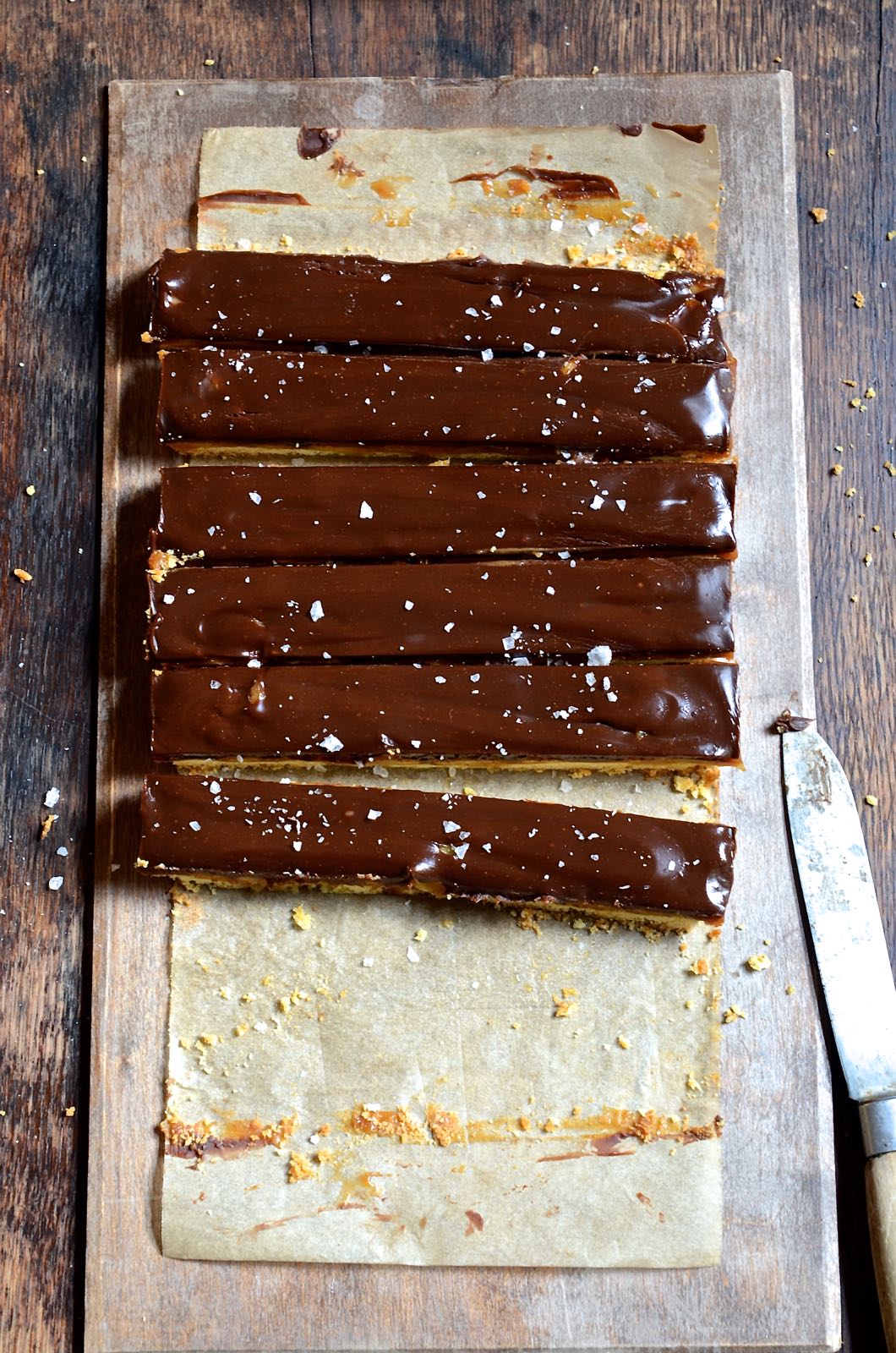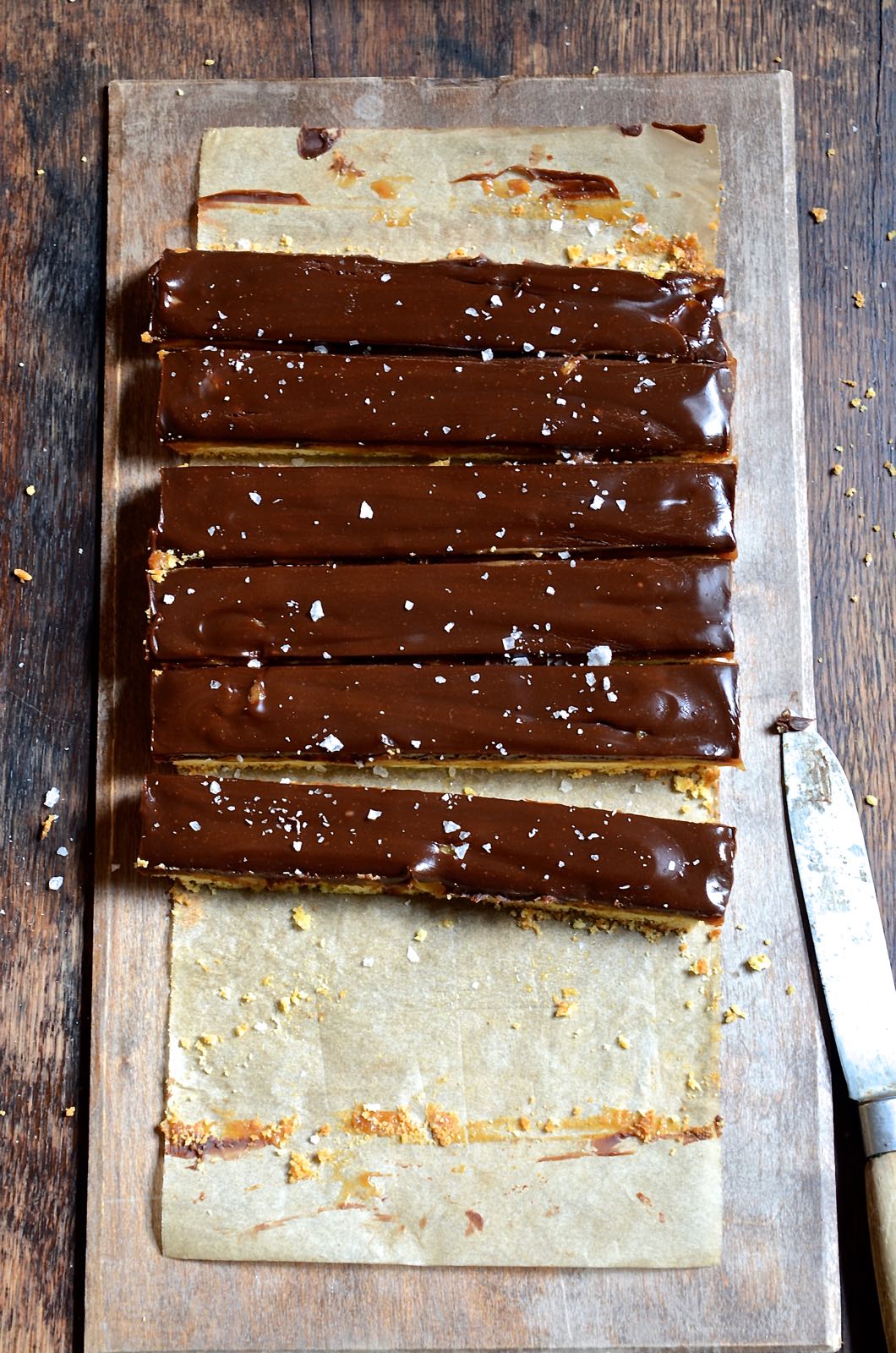 Salted chocolate toffee apple bars
Makes 25 slices
Biscuit base
125g (1 stick) butter, softened
70g (1/3 cup) golden castor sugar
1 egg yolk
150g (1 cup) all-purpose cake flour
pinch of salt
1/2 teaspoon baking powder
Apple filling
5 apples, peeled and cut into pieces
3/4 cup water
2 tablespoons butter
1 tablespoon demerara sugar
Caramel
150g golden castor sugar
3 tablespoons butter
125ml cream
Chocolate Ganache topping
200g 70% dark chocolate
1/3 cup cream
Maldon sea salt, to finish
Preheat the oven to 180ºC. Grease and line a 20cm square baking tin with parchment paper, extending the paper over the sides to form handles.
Cream the butter and castor sugar together until light. Add the egg yolk and beat again to combine.
Sift together the flour, salt and baking powder. Add the flour to the butter mixture and combine to form a soft dough.
Press the dough into the base of the baking tin and smooth over with the back of a spoon. Bake for about 30 minutes until golden and cooked through. Set aside to cool.
To make the apple filling, place the apples and water in a wide based pan. Simmer for about 15 minutes until soft with no water remaining. Add the butter and sugar, turn up the heat and cook until the apples are slightly caramelised.
Set aside to cool before spreading over the shortbread biscuit base.
For the caramel, place the sugar in a heavy based saucepan on a medium-high heat. Do not stir. Swirl the pan from time to time until all the sugar has melted and is a deep caramel colour. Add the butter and then the cream. Allow to bubble away until the caramel is smooth and glossy.
Pour the hot caramel over the apples and smooth over. Place the baking tin in the fridge until the caramel is set and cool.
Finally, make the ganache by gently melting together the chocolate and cream. Whisk until completely smooth. Pour the ganache over the apples and spread with an off-set spatula to cover the caramel. Scatter with sea salt flakes. Chill until the chocolate sets completely.
Remove the entire bake from the tin by lifting the extended paper handles. Cut into bars or squares. Store covered in the fridge.
A few more delicious ideas of what to do with apples: