Apple and carrot spelt breakfast muffins
  
A little black dress is regarded as the must have fashion essential – uncomplicated and very dependable. It's neither outrageous or loud, but when well-chosen, an item of longevity that never disappoints. Similarly, these wholesome muffins though outwardly plain, are completely delicious and will keep you coming back for more. This is then the little black dress of the muffin world.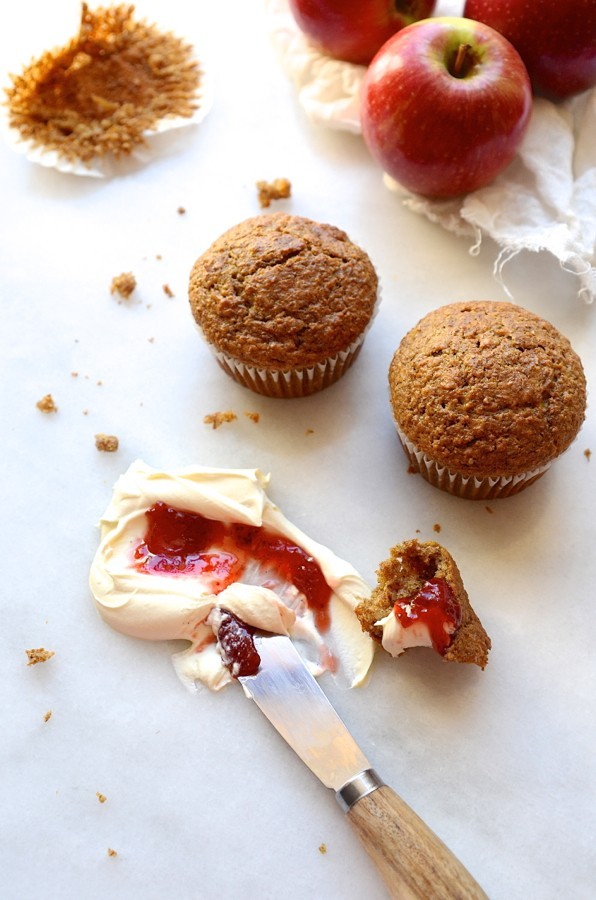 If you are a cook or just love to cook, you'll know that a recipe doesn't feel like a good fit until you've adjusted the ingredients until it bears little resemble to the original. Being creative and cooking intuitively leads to originality and often something surprisingly good. When baking, measuring accurately and following the method is crucial for a good results. However, there are always rule breakers, and thankfully this muffin recipe is one such exception. I started making a version of this muffin some 20 years ago and have over time replaced ingredients with healthier alternatives. By adding fruits, coconut oil and less refined flours, the nutritional value is so much better. The plain exterior belies the goodness within so don't be too quick to dismiss this one. It's like a true friend, not jumping up and down vying for attention but always there and good to the core.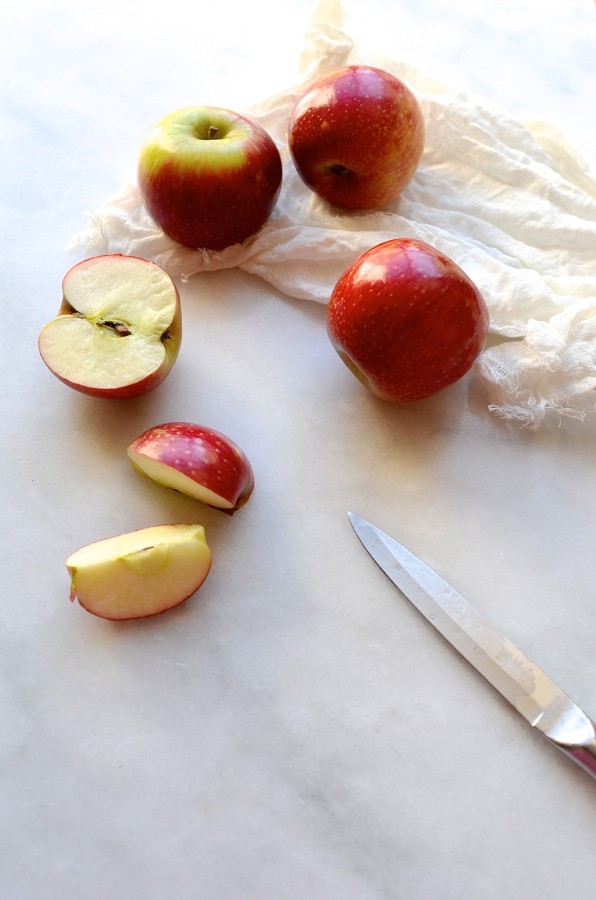 The carrot and apple add a natural sweetness and helps to keep the muffin tender and moist. To avoid a heavy texture, use a combination of wholemeal and white spelt flour. Spelt flour is lower in gluten than regular wheat flour and has a higher nutritional value. It also adds a subtle nutty profile to both sweet and savoury bakes. It is available from most health food stores or whole food markets. I use Nature's source or Fresh Earth spelt flour. Dischem Pharmacies or Fruits and roots  at Hobart centre stock a variety of alternative flours. If you can't find spelt flour, regular all-purpose cake flour will also do.
The muffin batter is stored in the fridge for at least 24 hours which allows time for the bran to absorb the milk and soften. It keeps really well for up to a week, which means you can have freshly baked muffins for school lunches, unexpected guests or mid-morning tea. The nuts and raisins are optional but really good. You could add blueberries just before baking or perhaps a combination of dried fruits such as dates and apricots.
If you're all about muffins, here are my top three. Triple Chocolate and banana muffins with salted caramel,  Blueberry coconut crumbles and wholemeal banana muffins with coconut cream peanut butter frosting. A whole load of yum right there.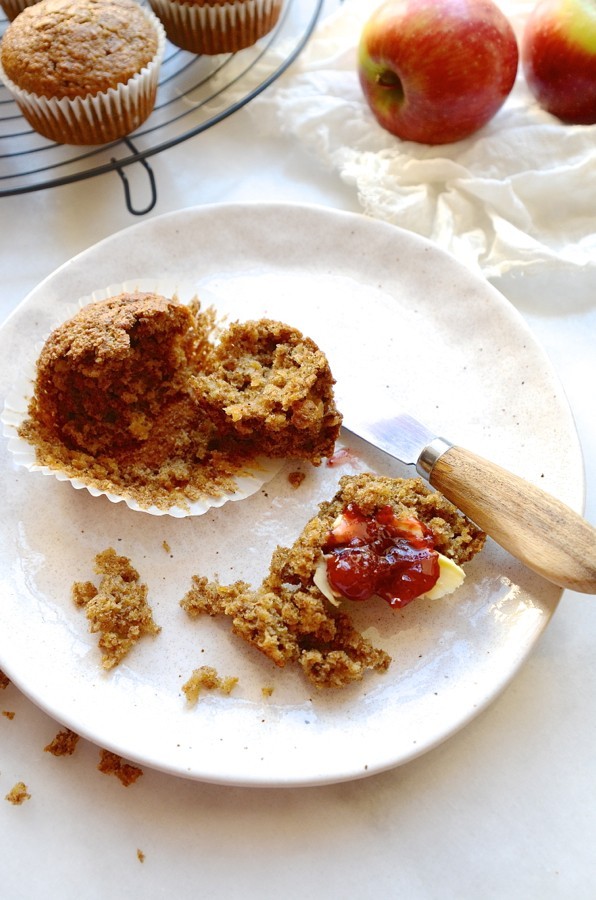 Apple and carrot spelt breakfast muffins
200g brown sugar
100ml coconut oil
150g finely crushed Kellogs All-bran flakes
30ml (2 Tbls) wheat germ
30ml (2 Tbls) oat bran
150g wholemeal flour
150g white spelt flour
1 teaspoon cinnamon
1/4 teaspoon salt
12ml bicarbonate of soda
2 eggs
1 teaspoon vanilla extract
2 cups low-fat milk
1 apple, peeled and grated
1 large carrot, finely grated
60g chopped pecan nuts
80g raisins (optional)
In a large bowl, mix together the sugar, coconut oil and crushed bran flakes. Add the wheat germ, oat bran, flours, cinnamon, salt and bicarbonate of soda. Stir together until the flour is evenly distributed. The mixture will have a rough, crumbly texture.
Whisk the eggs lightly, just enough to break up the yolks and add this to the dry ingredients together with the vanilla, then the milk, followed by the grated apple and carrot. Give the batter a final mix and pour into a Tupperware. Place in the refrigerator to rest overnight.
Preheat the oven to 180° C. Line a muffin tin with paper cup liners. Add the pecans and raisins to the batter and stir through. Divide the batter evenly into the muffin tins. Bake for 25-30 minutes. Allow to rest for several minutes in the tins before placing on a wire rack to cool.
On cooling, the muffins will have a crunchy top, but this will soften when stored. These muffins will keep well for at least 2-3 days and can be placed in a hot oven for 5 minutes to crisp up the tops, if you like.