Blueberry coconut crumble muffins
23 May 2016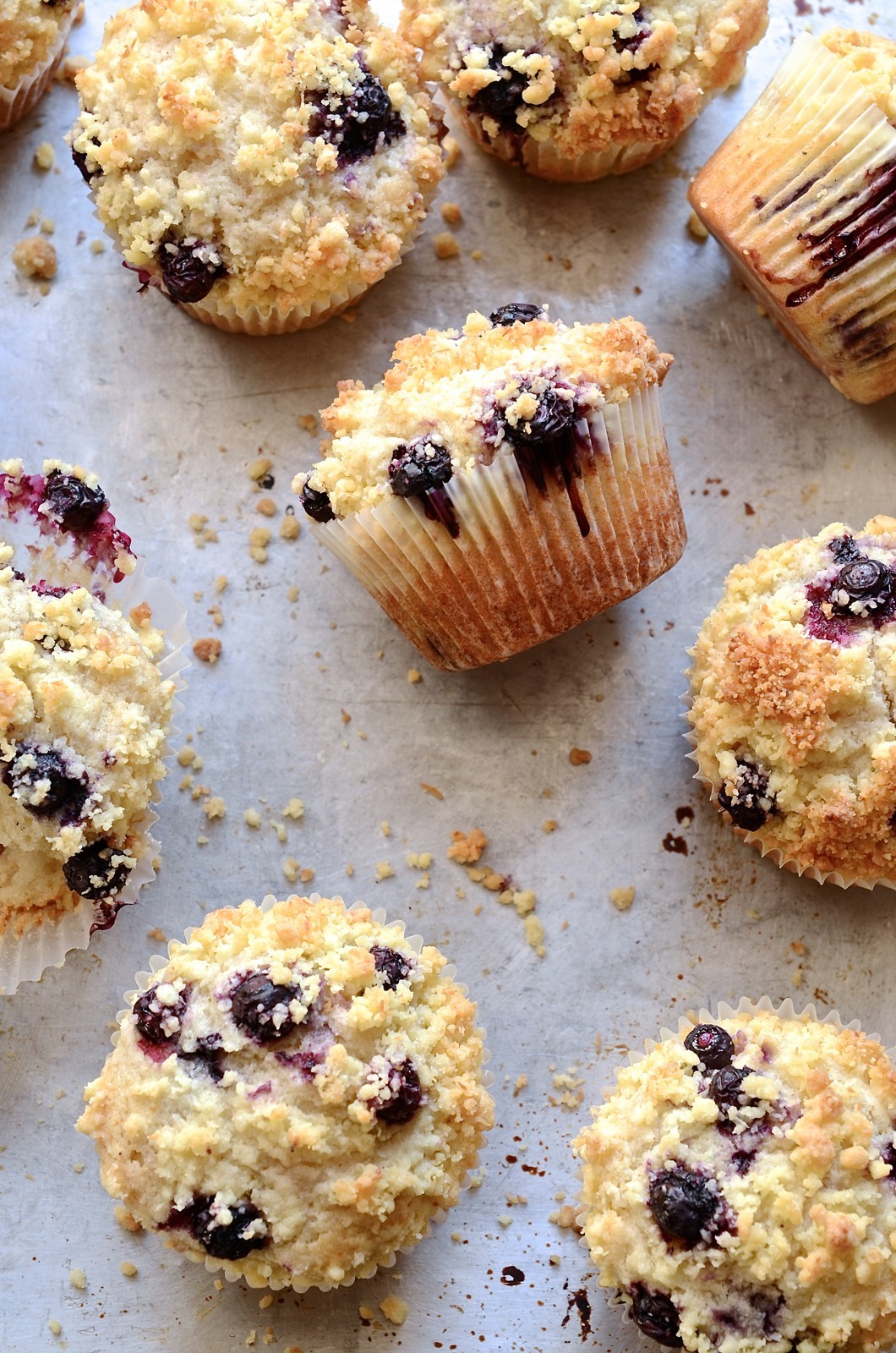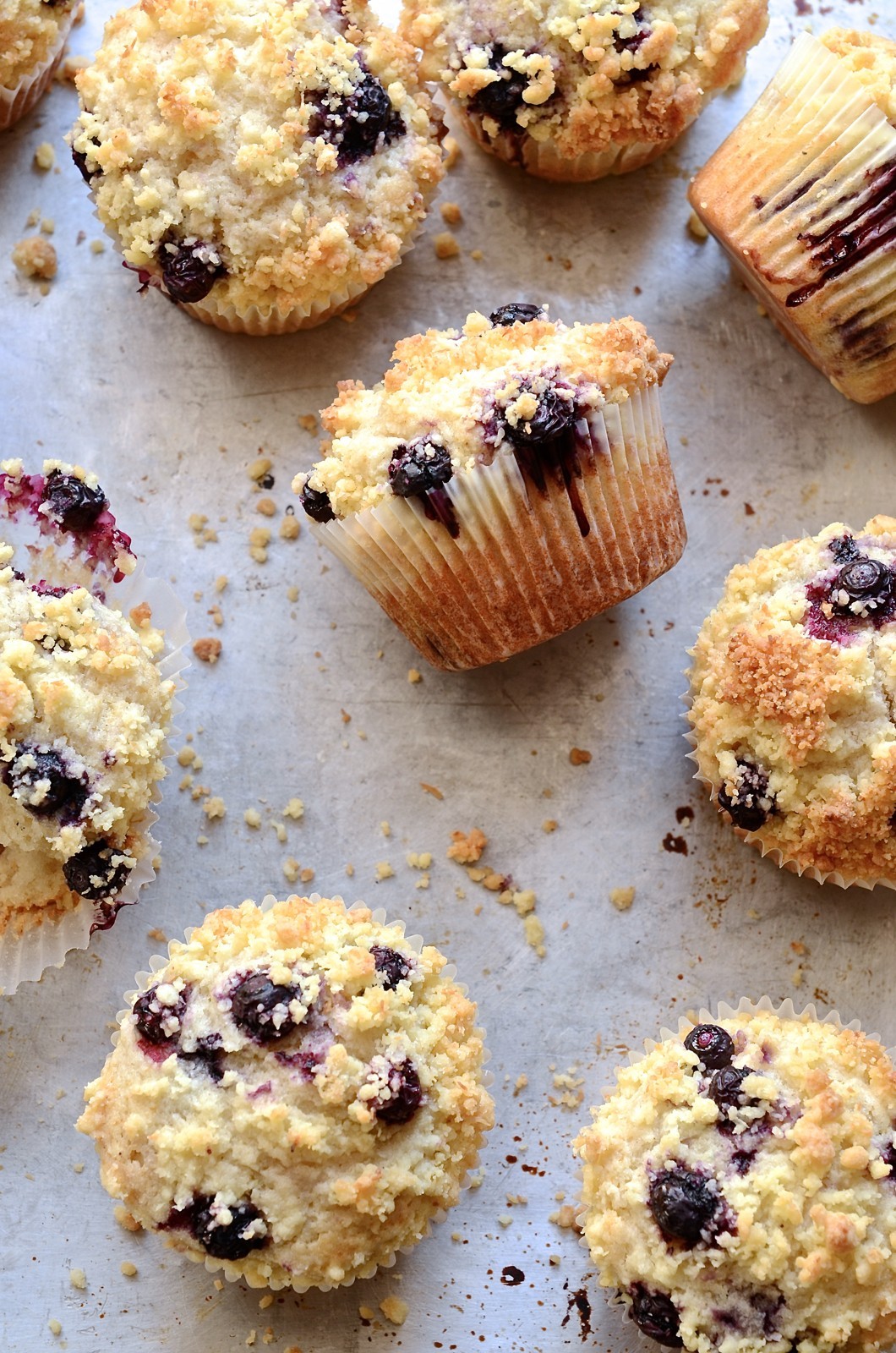 What is it about a muffin that has us so charmed? Let's be honest. It's really just a tiny cake without the frosting. Either way, muffins are the go to sweet treat for breakfast or brunch. Over the years, I've made my fare share of muffins. These blueberry coconut crumble muffins are the latest addition.
So here's the secret to making the best muffins. Don't overmix! Slightly lumpy batter is good. It makes for a really light crumb. Great flavouring is also really important, so be generous when adding the fruit – fresh or dried, ground spices and nuts. Muffins are quite independent and can do their thing without much assistance. That said, a crunchy crumble is always welcome. Here I'd say, the more the better.
A good muffin requires nothing more than a steaming cup of coffee, a muffin-loving friend and some girly gossip. Sounds good to me.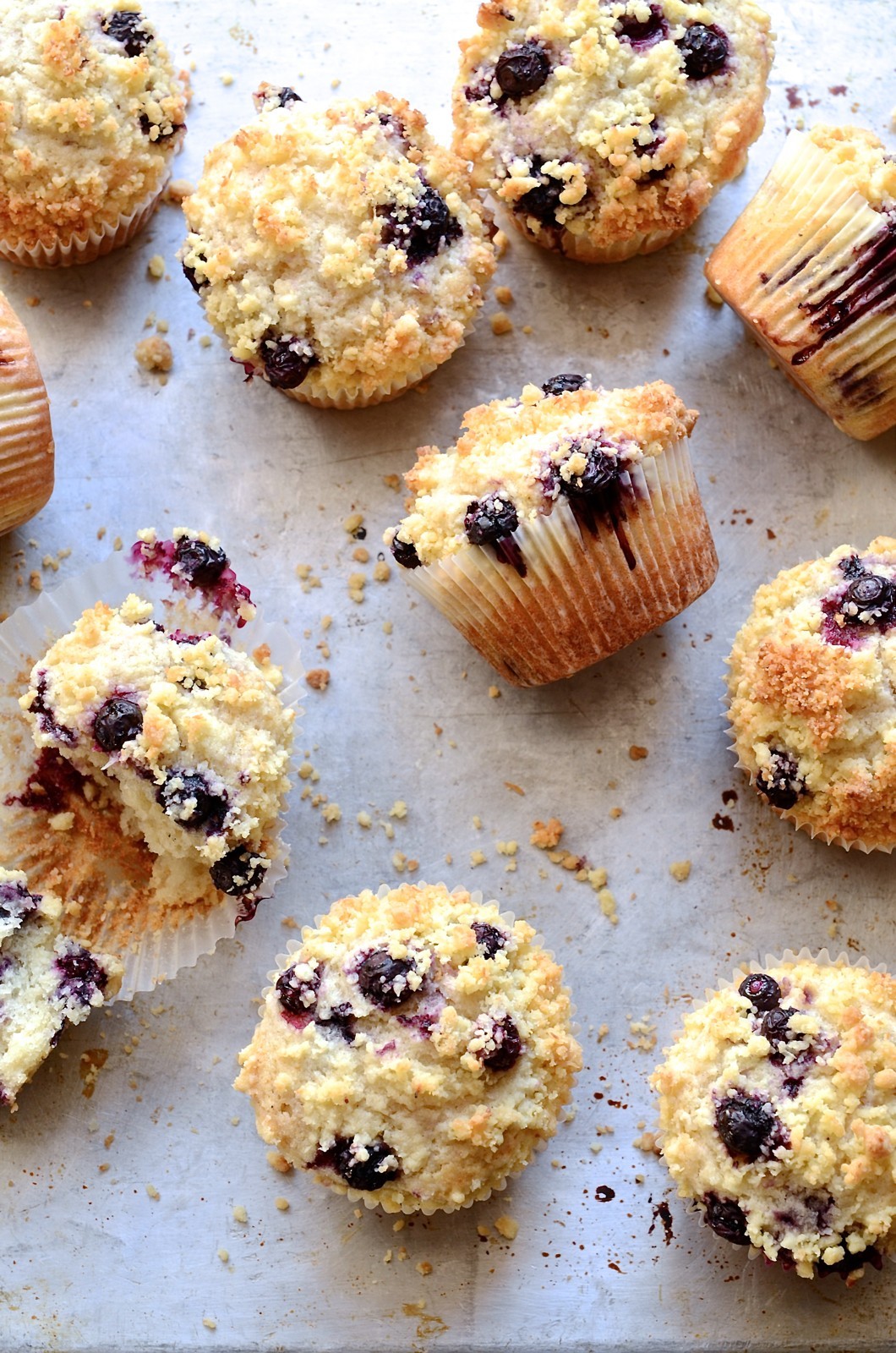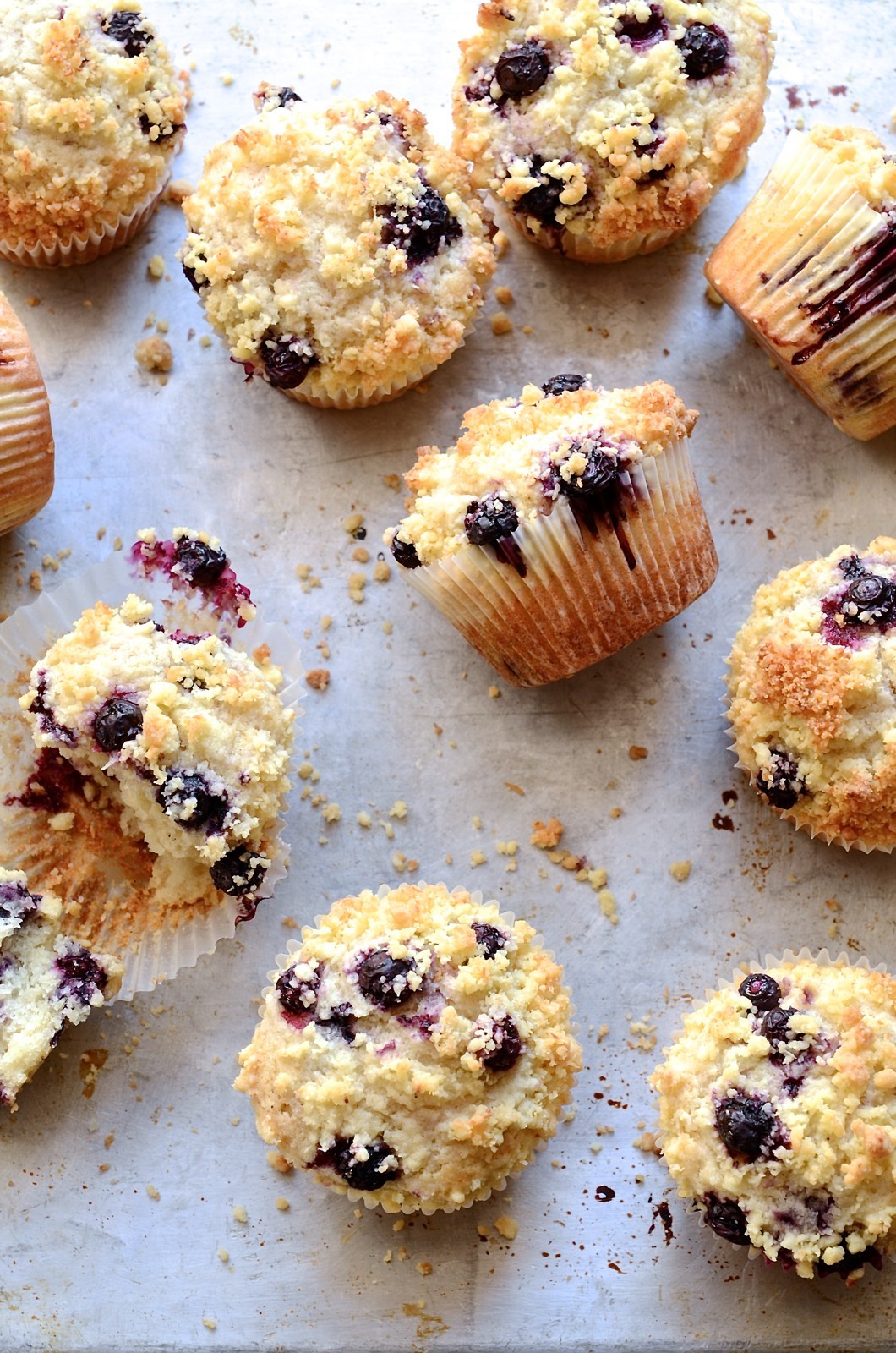 Blueberry coconut crumble muffins
250g plain flour
1   1/2 teaspoons baking powder
1/4 teaspoon salt
170g castor sugar
2 eggs
125ml (1/2 cup) coconut oil
5ml (1 teaspoon) vanilla extract
160ml (2/3 cup) buttermilk
80ml (1/3 cup) full cream milk
200g blueberries, fresh or frozen
Crumble topping
100g plain flour
40g castor sugar
70g cold butter, cubed
1/3 cup desiccated coconut
Preheat the oven to 200º C. Line a 12-hole muffin tin with cupcake liners.
Sift together the flour, baking powder, salt and castor sugar.
In a jug, whisk together the eggs, coconut oil, vanilla, buttermilk and milk.
Pour the wet ingredients into the dry and mix lightly to combine. Fold through three quarters of the blueberries.
Spoon the batter into the prepared muffin tin.
To make the crumble topping, place the flour, castor sugar and butter in a bowl. Rub the butter into the flour until bread-crumb like texture. Add the coconut and combine.
Pile the crumble on top of the batter and stud with the remaining blueberries. Bake for about 25 minutes until cooked through and golden on top.
Cool for several minutes in the tin before transferring to a wire rack.
You'll find plenty more muffin mixes here: