Cinnamon spiced pumpkin muffins with walnut crumble
28 September 2015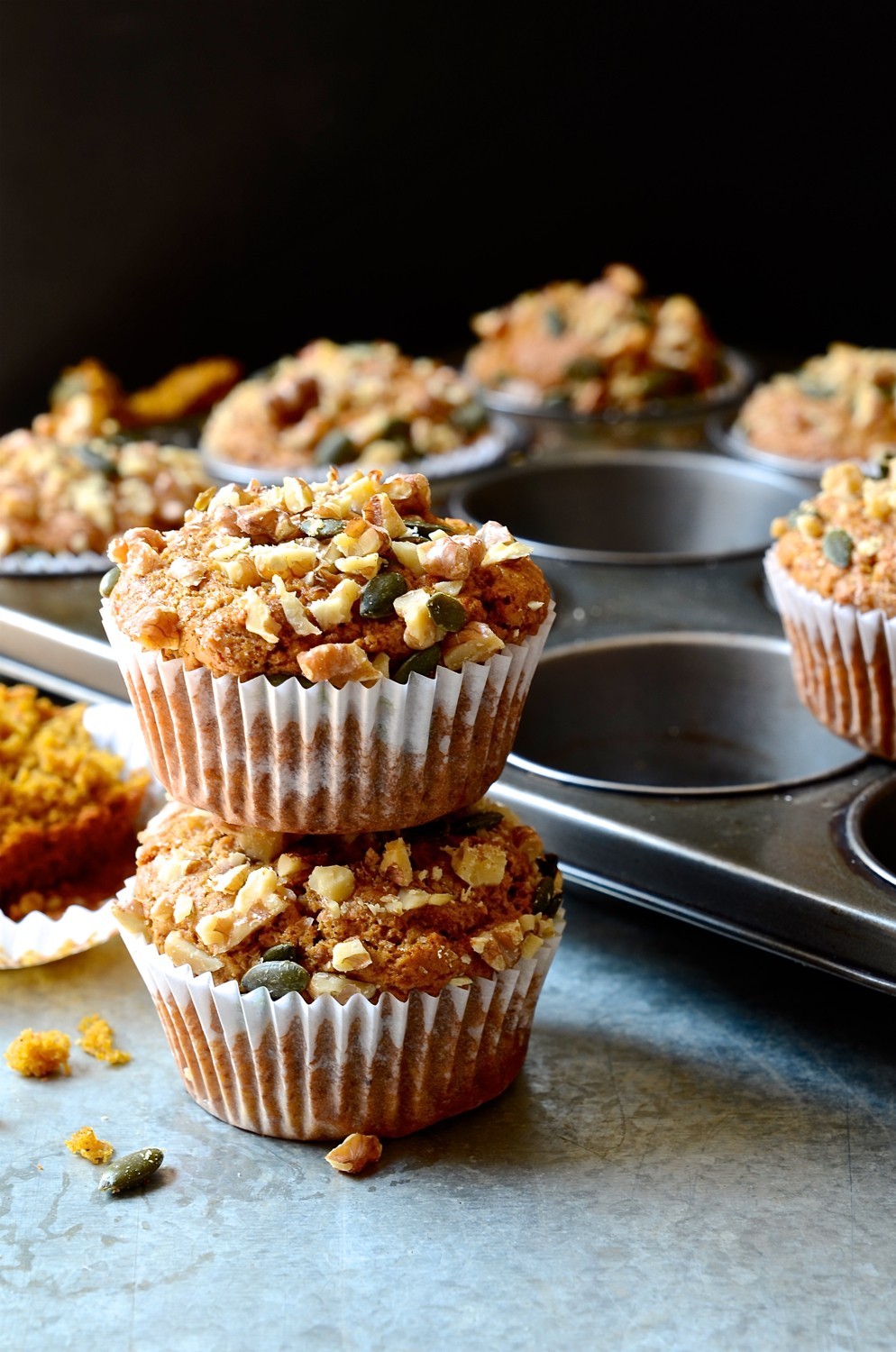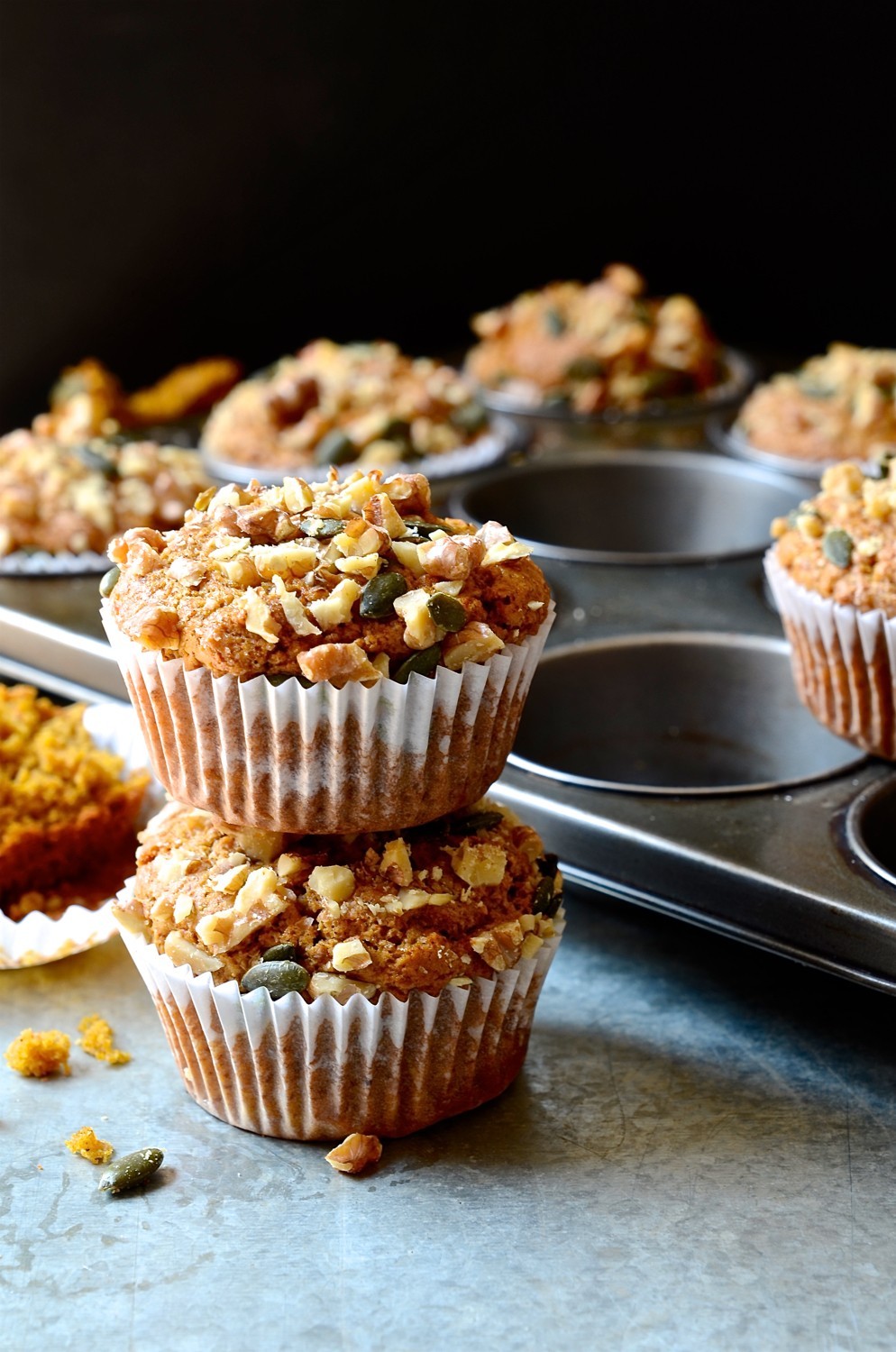 Morning coffee just tastes better with freshly baked muffins. And these pumpkin muffins with walnut and cinnamon crumble are just the ticket. At one of my recent cooking classes, the conversation around the table turned towards school lunch box dilemma. I wasn't the only one who found this challenging. We were all in need of inspiration for nutritious and healthy treats.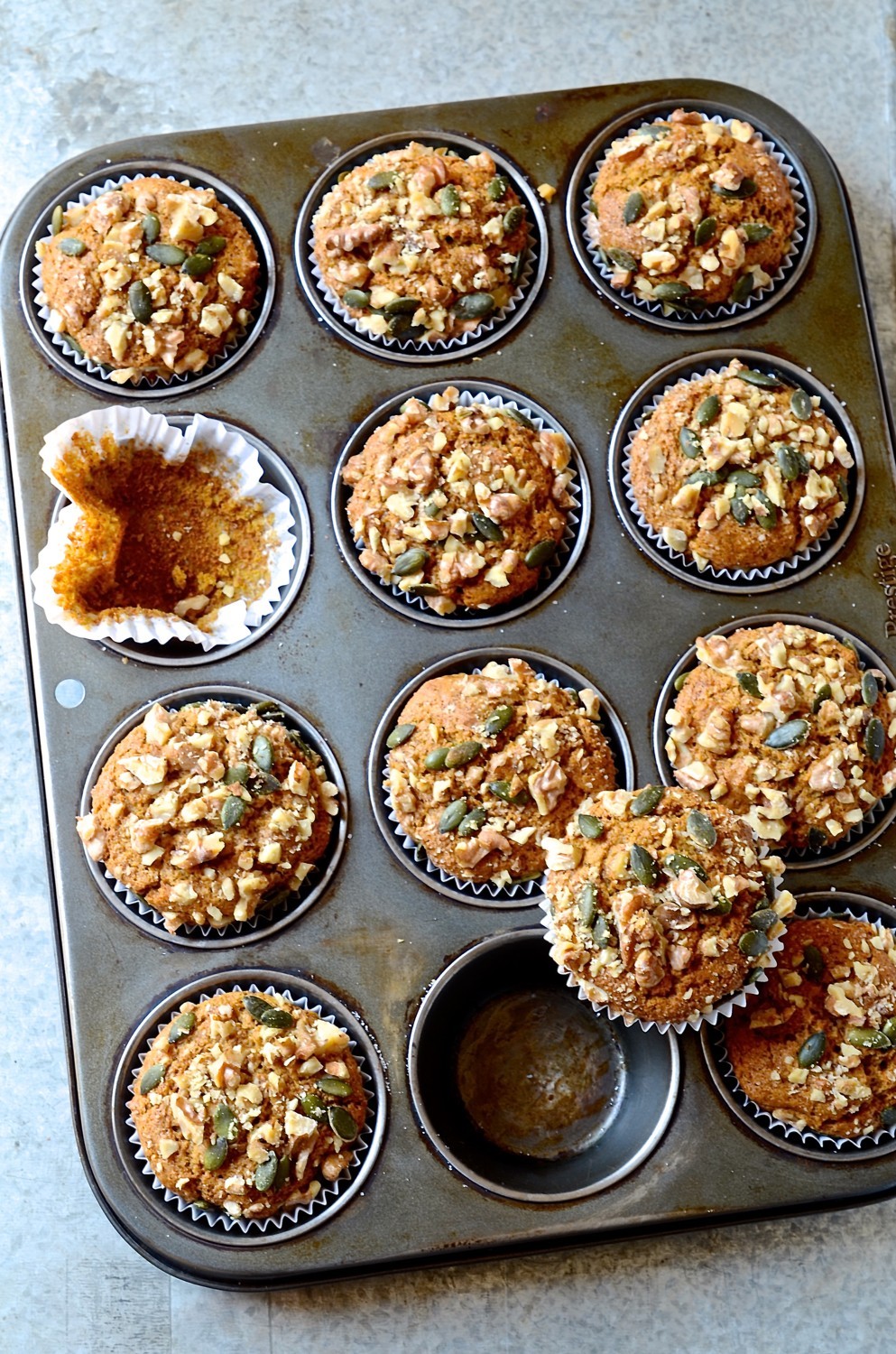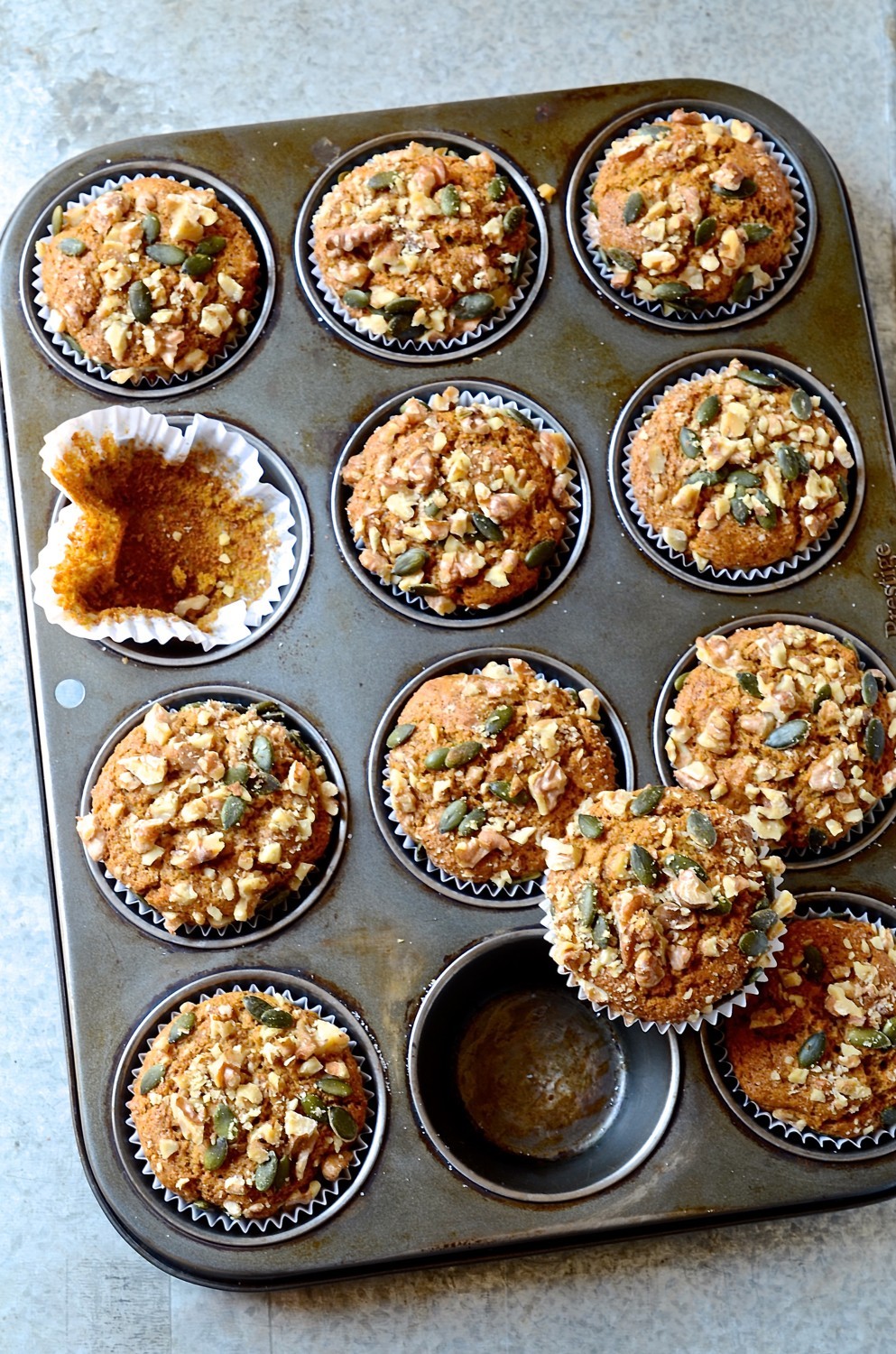 Muffins are essentially small cakes, minus the frosting. So how are these any different? I often get asked by mums how to get their children to eat more vegetables. The theory is that if they can't see it, everyone's happy. Pumpkin puree can be your new best friend. Added to bakes, it has a subtle taste and makes the crumb super tender. It also reduces the amount of fat required to keep the muffin fresh and moist.
I've used coconut oil in this recipe but you can swap it for any odourless vegetable oil if you prefer. A combination of wholemeal spelt flour and all purpose flour incorporates just enough fibre without toughening the crumb. Spelt flour is now available at most health food stores as well as Dischem pharmacies. The muffins will keep well for several days.

Cinnamon spiced pumpkin muffins with walnut crumble
Makes 12
120g wholemeal flour
120g white spelt flour or all-purpose cake flour
7.5ml (1 1/2) teaspoons ground cinnamon
5ml (1 teaspoon) mixed spice (all spice)
1 teaspoon baking powder
1/2 teaspoon bicarbonate of soda
generous pinch of salt
100 g brown sugar
60ml honey
100ml coconut oil
2 eggs
4 tablespoons buttermilk
1/2 cup pumpkin puree
Nut crumble
60g walnuts, roughly chopped
3 tablespoons pumpkin seeds
1/2 teaspoon ground cinnamon
2 tablespoons brown sugar
Preheat the oven to 180º C. Line a 12-hole muffin tin with paper cup liners. In a large bowl, sift together the flours, cinnamon, mixed spice, baking powder, bicarbonate of soda and salt. Add the brown sugar to the sifted flour and mix through. In a jug, whisk together the honey, coconut oil, eggs, buttermilk and pumpkin puree. Pour the wet ingredients into the flour and stir to just combine. Don't over-mix or the muffins will be tough.
Spoon the batter into the lined tins. Combine the cinnamon and sugar together. Sprinkle the tops of each muffin with a 1/2 teaspoon cinnamon sugar. Lightly press the walnuts and pumpkin seeds into the tops of each muffin. Bake for about 20-25 minutes until golden and cooked through. Rest the muffins in the trays for 5 minutes before transferring to a wire rack to cool.
For more muffin inspiration, here are a bunch of go-to muffin recipes you might like to try:
Blueberry coconut crumble muffins