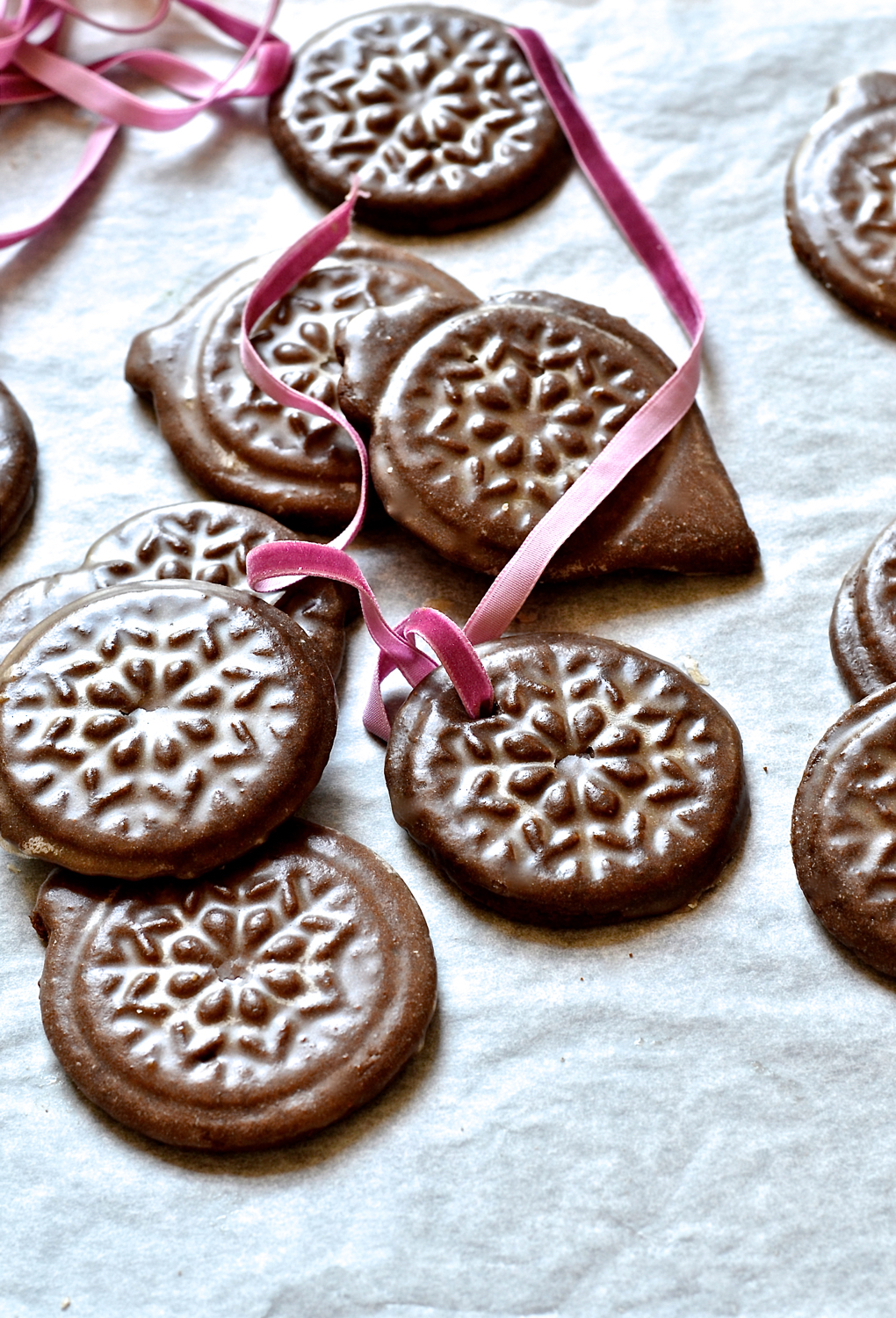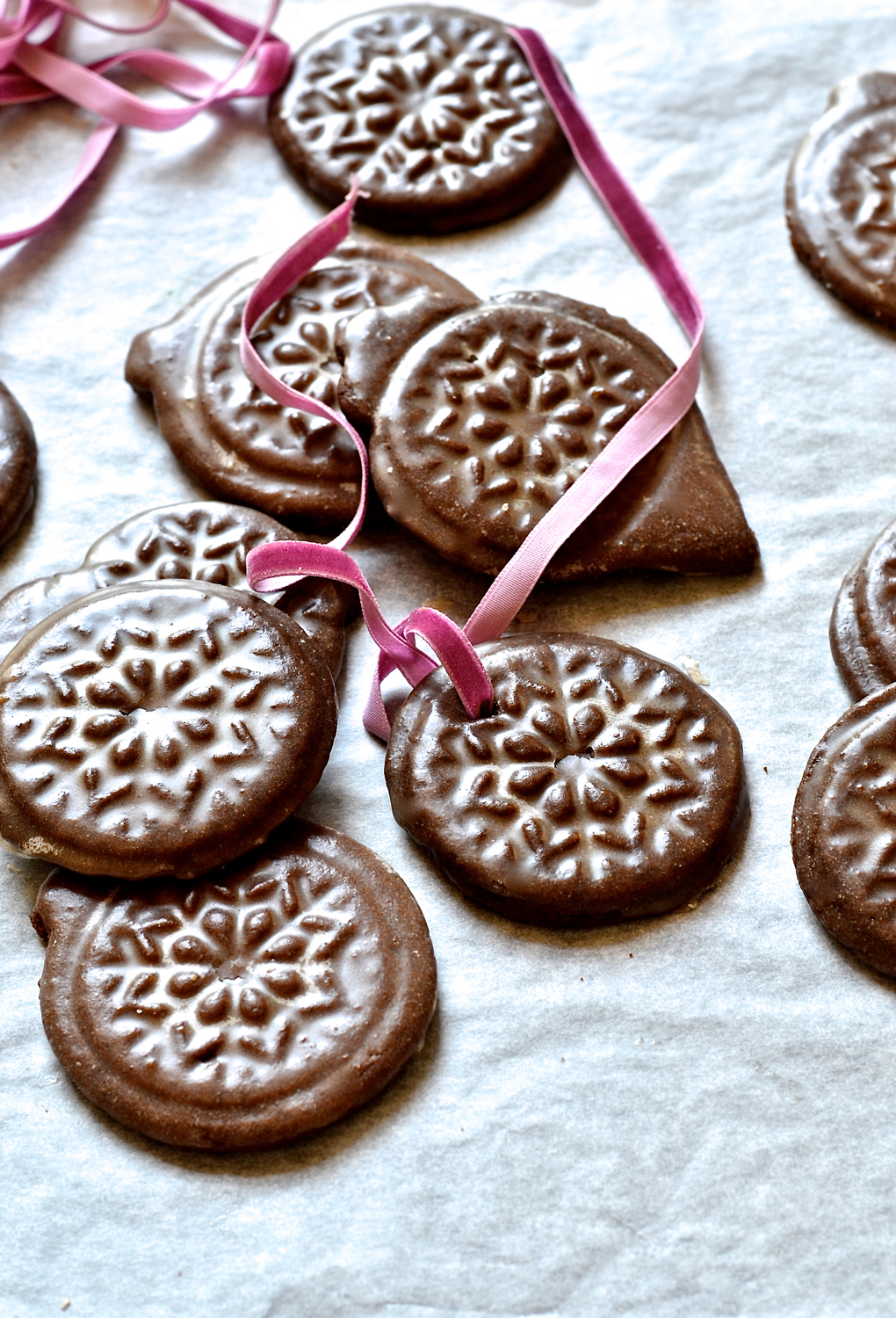 Following on from yesterday's Anzac biscuit post, this is my second recipe from Sweet by Ottolenghi and Helen Goh. Soft gingerbread tile cookies. Before buying the book, I didn't know there was such a thing as cookie tiles. Just goes to show. You learn something new everyday. These edible tiles are glossed with a rum butter glaze. Sounds good already! If you're into ceramics, you're going to love them. Bake them once and you'll see why they're worthy of a place in the Cookies and Biscuits chapter.
Having never made tile cookies before, I felt compelled to try my hand at something new. The more I learn about food, the more I realise how much there's yet to learn, so the gingerbread tile cookies just had to to made. They're hardly difficult and with one extra step (the glazing), your average cookie turns into a tile. To imprint the cookies, use a cookie stamp or any object that has deep enough impressions to leave distinct indentations. A whisky tumbler or even your Nan's old crochet doily will work.
To help keep the shape, I chill the stamped cookies in the freezer for about 20 minutes before baking. It works like a charm. I'm sure this step isn't necessary up North, but here on the Southern tip of Africa, it's hot as blazers, hardly favourable conditions for bakers.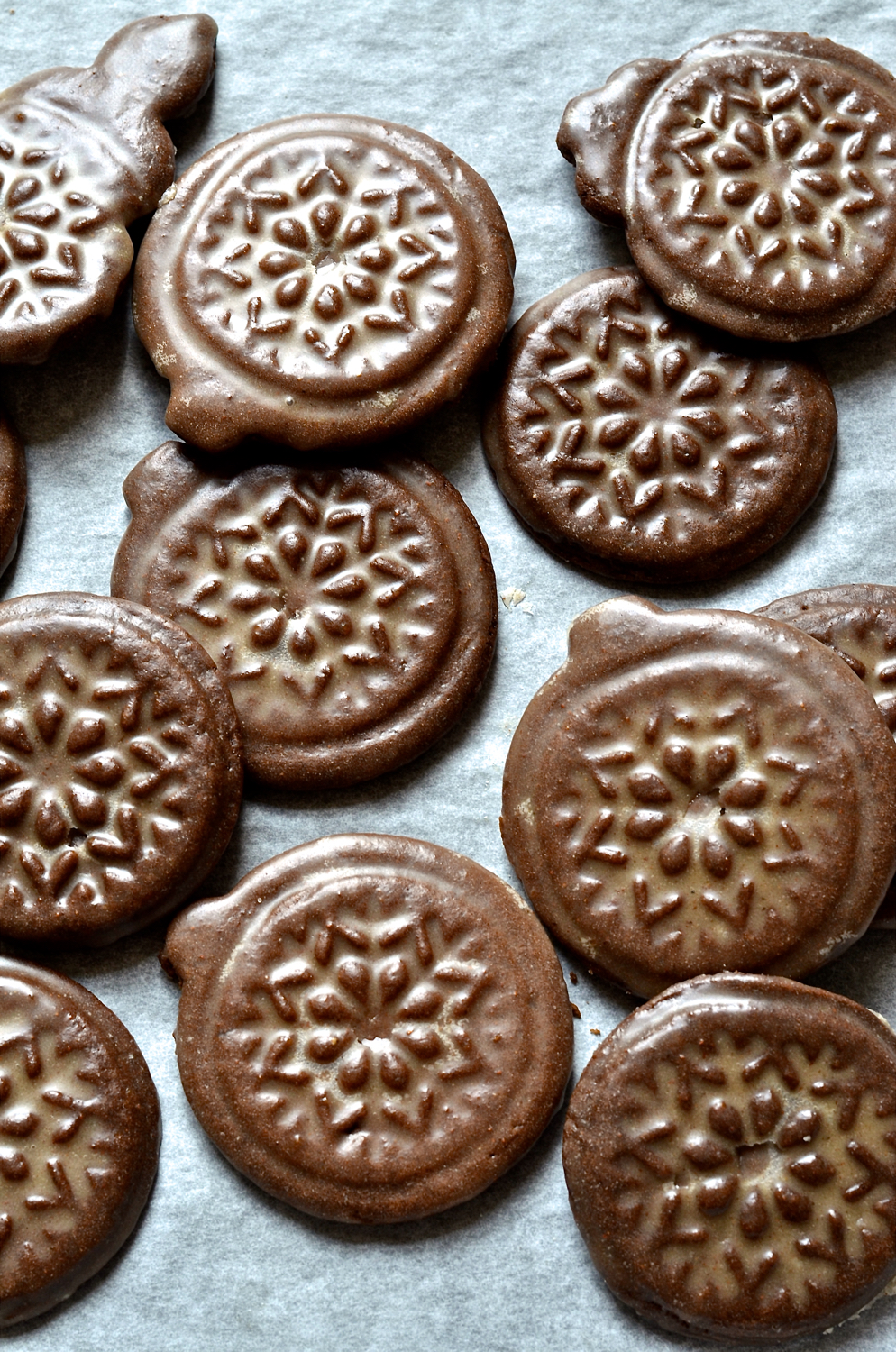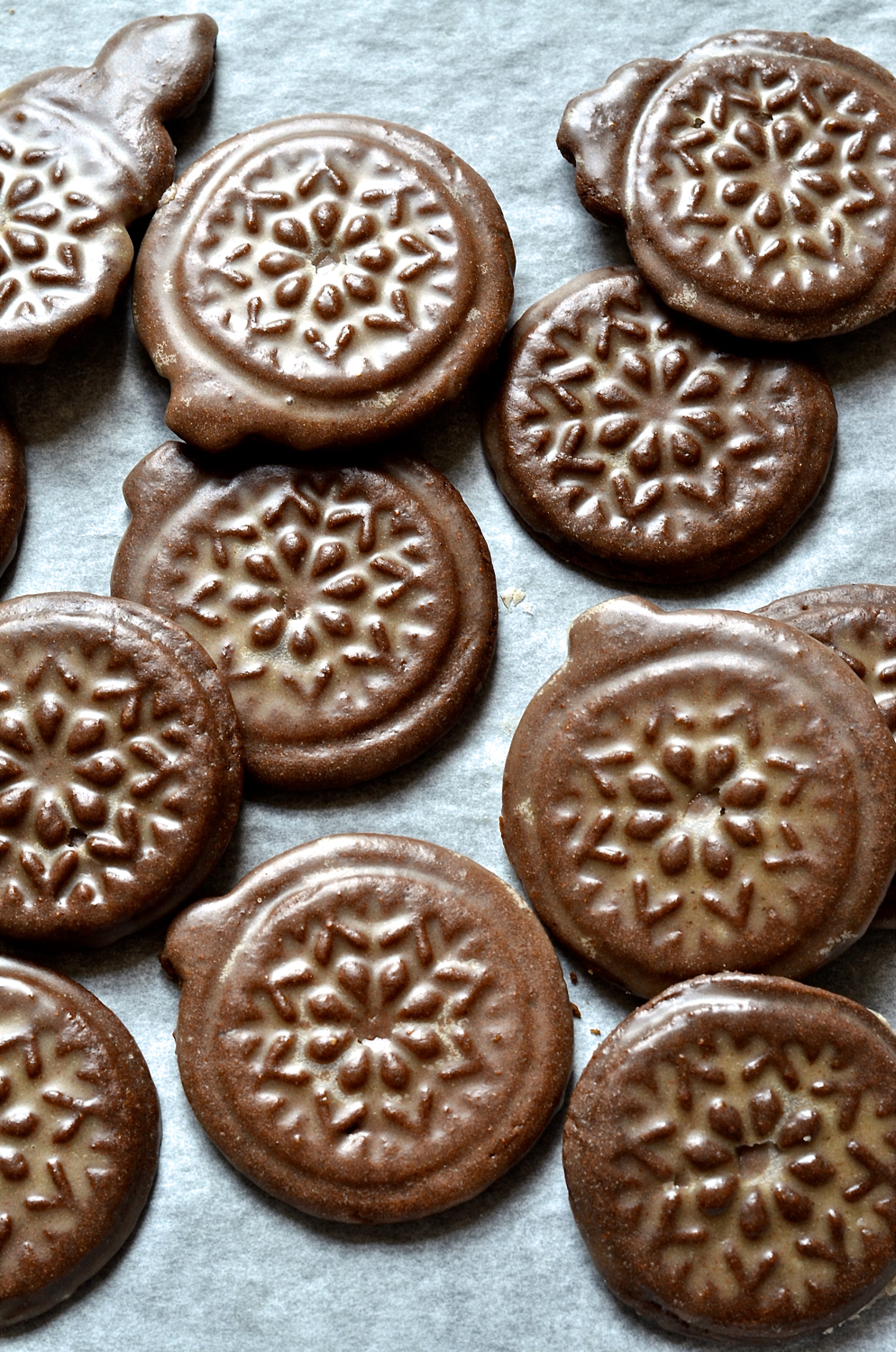 There are several ingredients that give these cookies their unusually dark colour and robust flavour. I found it interesting that you'd add cocoa powder to a ginger cookie, but I followed the rules and was glad I did. It's not chocolatey as you'd imagine but mellow with just a hint of dark warmth. Treacle or blackstrap molasses is essential so don't substitute with alternatives here. The recipe also calls for black pepper. No, it's not a typo. Be sure to crack some in. You're going to love it. I struggled a little to get the dough to bind easily, so I added a tablespoon of cold water which made it more manageable to roll out. If yours behaves well, don't bother with this step.
The cookies are relatively soft so if you're looking to hang them as Christmas tree ornaments, bake them a few minutes more. They'll keep longer without softening too much.
Ottolenghi's Soft gingerbread Tile cookies 
Ingredients
85g butter
90g dark brown sugar
100g black treacle or blackstrap molasses
1 egg yolk
230g plain cake flour
1/2 teaspoon bicarbonate of soda
1 teaspoon ground ginger
1/2 teaspoon cinnamon
1/2 teaspoon mixed spice
1 tablespoon cocoa powder
1/4 teaspoon salt
1/4 teaspoon freshly cracked black pepper
1 tablespoon cold water
Rum butter glaze
80g icing sugar
pinch of ground cinnamon
15g melted butter
1 tablespoon rum
1 teaspoon warm water
Method
Cream together the butter, sugar and treacle. Add the egg yolk and whisk to combine.
Sift all the dry ingredients together in a bowl. Add the dry ingredients to the butter mixture and combine on a low speed.
Add 1 tablespoon of cold water and mix until the dough comes together.
Turn out onto the counter and knead lightly to form a ball. Wrap in cling film and chill for 30 minutes.
Preheat the oven to 180º C. Line a large baking sheet with parchment paper.
On a floured board, roll the dough out to a 5mm thickness. Dip the cookie stamp in flour, shake off the excess and press firmly into the dough.
Cut out shapes with a cookie cutter that's slightly larger than the imprint.
Transfer to the baking sheet and bake for about 12 minutes.
To make the glaze, sift the icing sugar and cinnamon into a small bowl. Add the melted butter, rum and water. Whisk until smooth.
Brush the glaze onto the cookies while they're still warm. Transfer to a wire rack and cool completely before storing.
More gingerbread recipes you may like to try:
Milk tart ice cream with gingerbread crumble