Milk tart ice cream with gingerbread crumble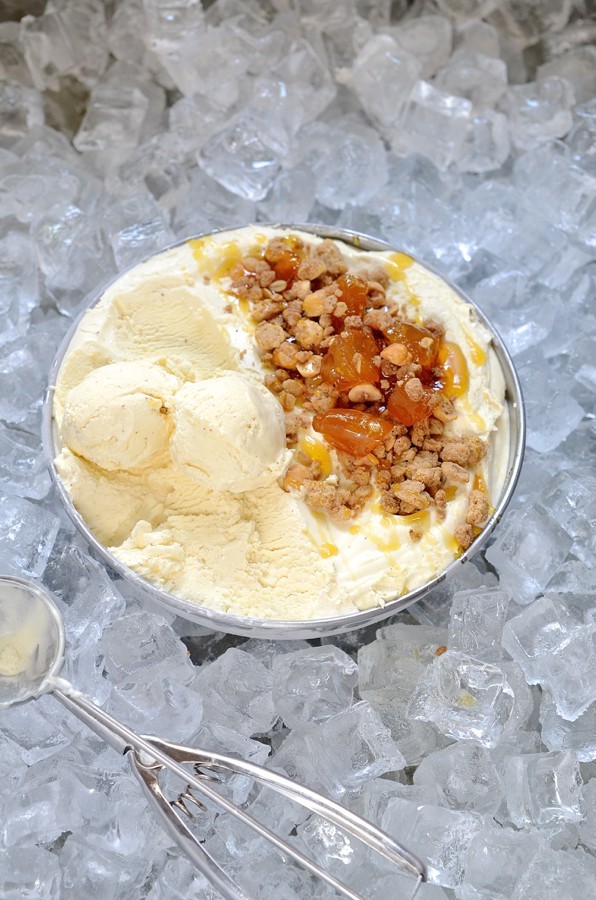 There are more milk tart recipes than you can swing a stick at. Growing up, my Mother's crustless milk tart was a house favourite. It's her go-to recipe when she has last minute guests and nothing but eggs and milk laying about. Being an ice cream lover myself, I've used these classic flavours for this milk tart ice cream recipes.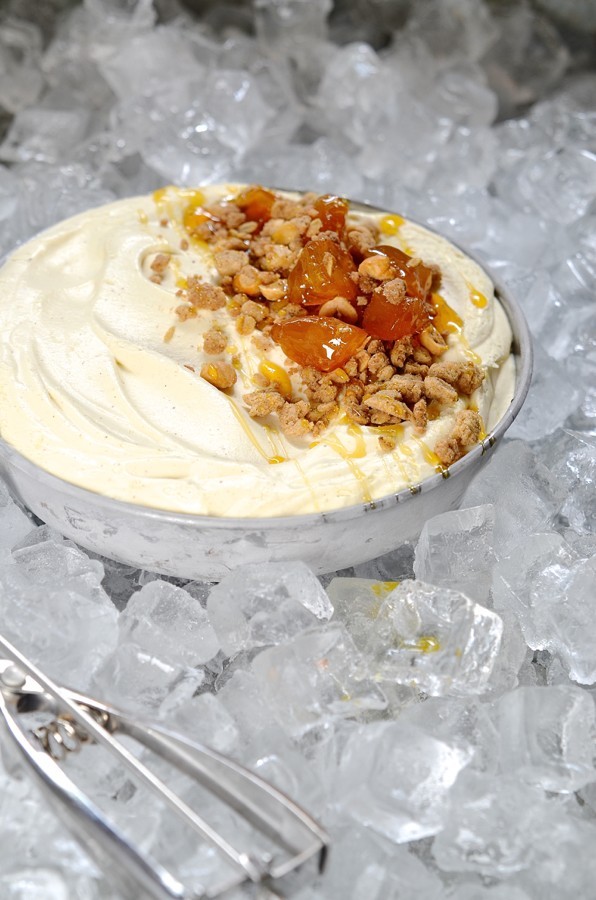 With consideration for anyone without an ice cream machine, this no-churn version is the bees knees. The hazelnut gingerbread crumble topping is rather fabulous too. I've also added a few candied ginger nuggets. It's almost like cookies and cream ice cream.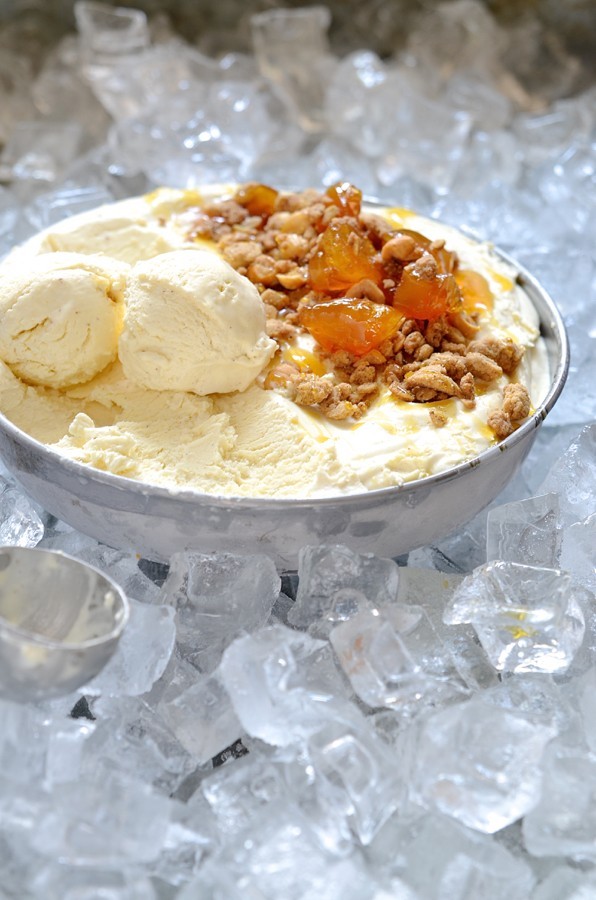 Ice cream is the perfect make-ahead dessert. The combination of cinnamon ice cream and brandy-soaked fruit is lovely paired with a traditional steamed Christmas pud. For casual poolside entertaining, ice cream wafer- sandwiches are a real crowd-pleaser. For another easy summer dessert, you might like thisPeppermint crisp ice cream pudding cake. It's a winner!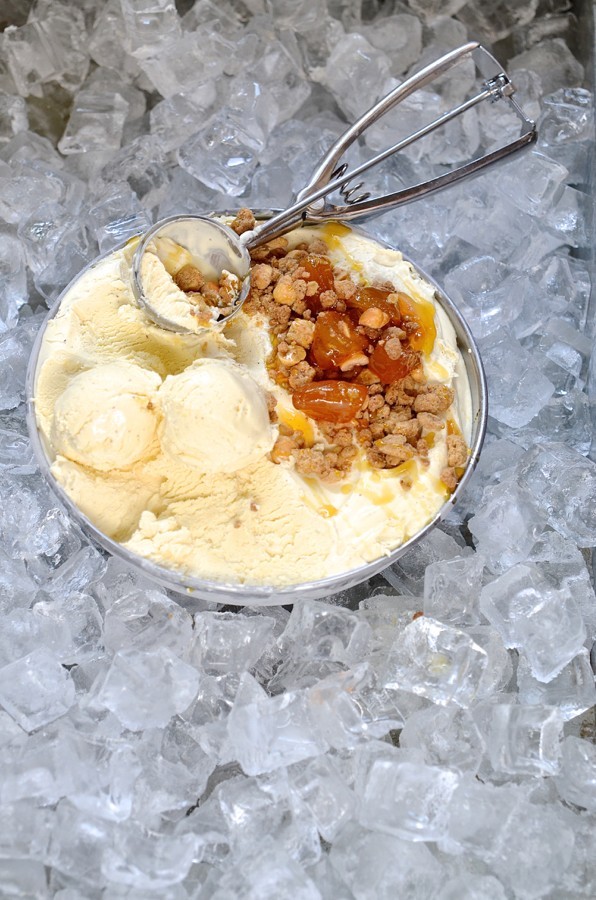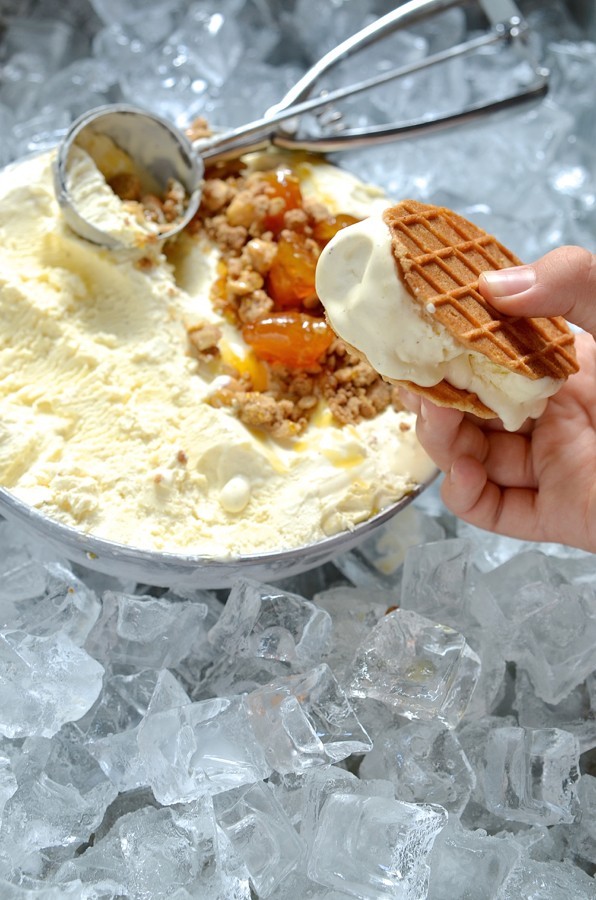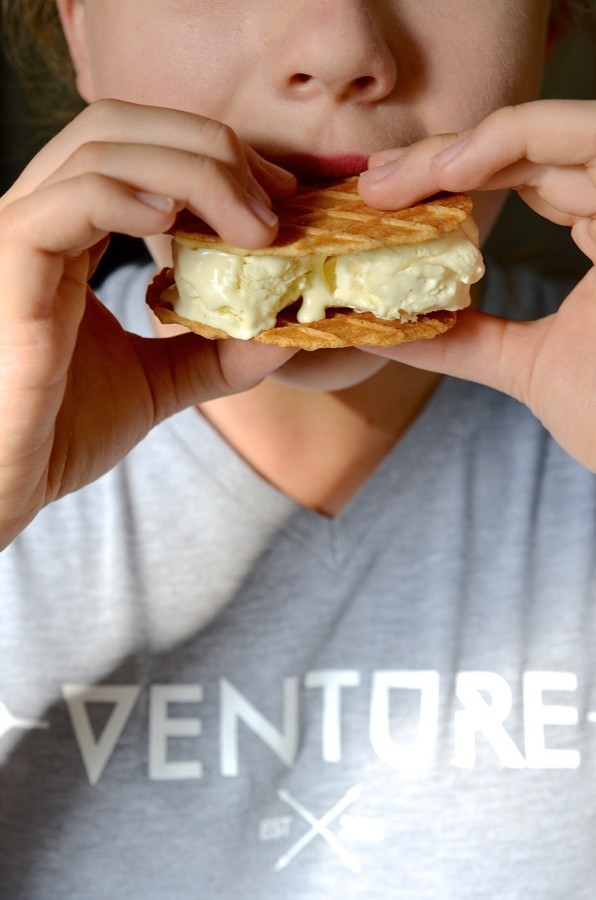 Milk tart ice cream with gingerbread crumble
Serves 10
750ml cream (whipping cream or single, at least 35% fat)
1 vanilla bean, seeds scraped
2 cinnamon quills
1/2 teaspoon ground cinnamon
300g condensed milk, chilled overnight
Hazelnut Gingerbread crumble
60g all-purpose cake flour
30g (2 heaped tablespoons) whole rolled oats
40g castor sugar
1/2 teaspoon ground cinnamon
1 teaspoon ground ginger
pinch of salt
40g butter
1/4 cup roasted hazelnuts, roughly chopped
Place 250ml cream, the vanilla bean, cinnamon sticks and ground cinnamon in a saucepan. Bring the cream up to the boil and reduce down by half. Remove from the heat and set aside to infuse for at least 15 minutes. Strain the mixture and discard the solids. Refrigerate until completely chilled.
In the bowl of an electric mixer, whisk together the cinnamon cream, the remaining 500ml whipping cream, and condensed milk until the cream holds a peak. Transfer the ice cream to a suitable container and freeze overnight.
For the gingerbread crumble, preheat the oven to 180º C. Sift together the flour, sugar, cinnamon, ginger and salt. Rub the butter into the dry ingredients to form large crumbs. Add the whole rolled oats and hazelnuts. Spread the gingerbread mixture onto a lined baking sheet and bake for about 25-30 minutes until golden and crisp. Turn the crumble over several times throughout the cooking time to ensure even browning.
To serve, set the ice cream on the counter for about 5 minutes before rolling out scoops. Scatter liberally with cooled gingerbread crumble and knobs of preserved ginger. AND perhaps, a drizzle of ginger syrup, just for good measure!
More ice cream love:
Condensed milk coffee ice cream
Oreo and peppermint crisp ice cream
Black sesame and liquorice ice cream
Gin and strawberry swirl ice cream