Ginger and oat shortbread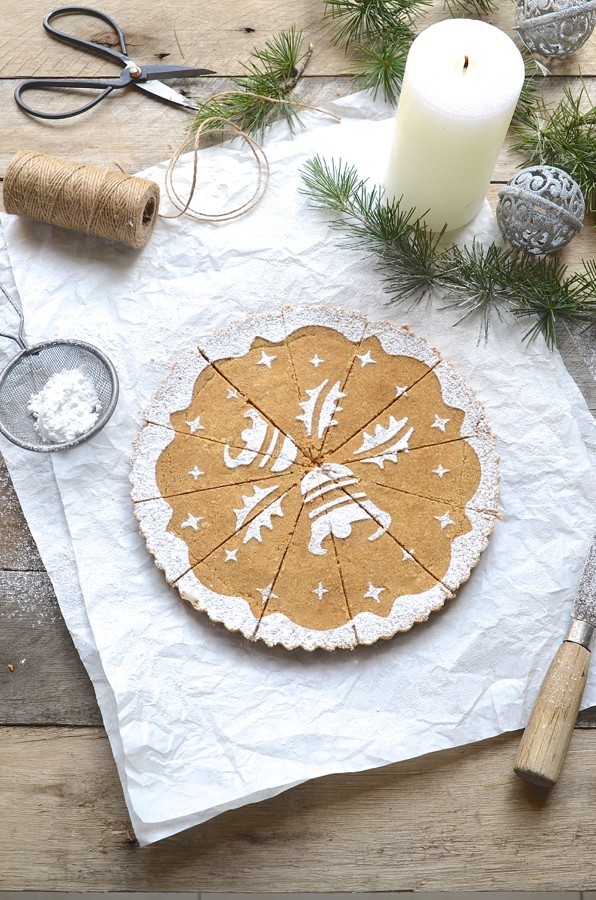 Deck the halls with boughs of holly, fa la la la la……  Yes, it's that time of year again when the aroma of Christmas foods pervade the air and beckon us into the kitchen. And what could be more Christmasy than shortbread and ginger. Gather ye ingredients, tie on your pinny and let's get baking with this buttery Ginger Shortbread.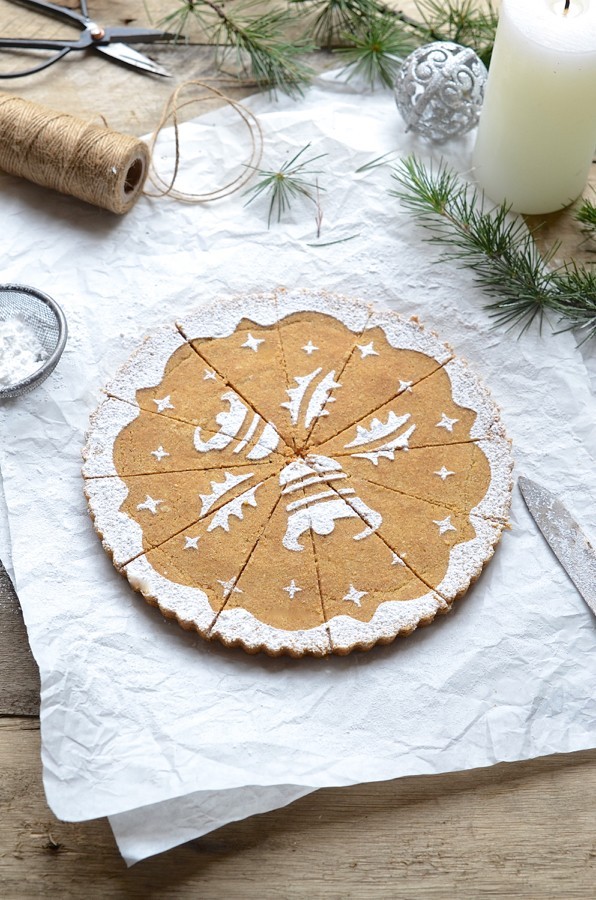 It's been rather quiet around here lately. I've just arrived back from a whirlwind trip to Ireland but I'm ready to roll with the most fabulous food and decorating ideas to help make your holiday entertaining stress-free and utterly delicious. With Dublin weather being what it is – cold, grey and wet, hearty helpings of comfort food were as regular and continuous as the rain! Rich Guinness stews, the freshest pink salmon, sticky toffee puddings, wedges of Irish soda bread made with molasses and yet more Guinness, clotted cream…. You get the picture, right? I'm salivating just thinking of my last fruit scone at Avoca…. Okay, back to the story.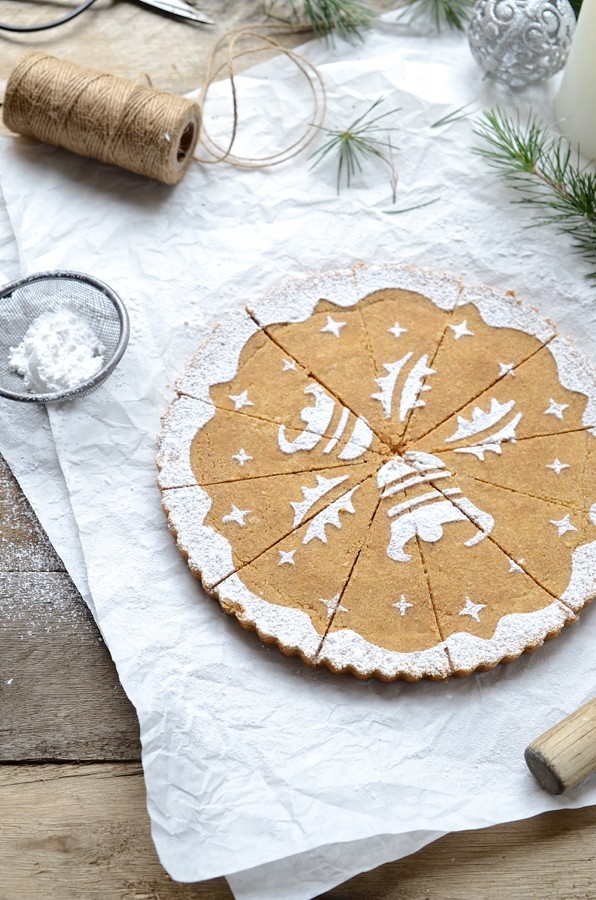 My theory is that airports are essentially evil. With even the briefest of stopovers, duty-free shopping seduces you like a long lost love. You know you shouldn't, but you just can't help yourself! There we were, gathering stuff at break-neck speed, all of which we clearly didn't need and could barely afford, thanks to our less than impressive Rand. As a last minute ditch to rid ourself of currency, boxes of shortbread was clearly the answer. What can I say? They're not all for me, of course. Gifts, they are. A timeless British favourite and the perfect accompaniment to a cup of proper English breakfast tea.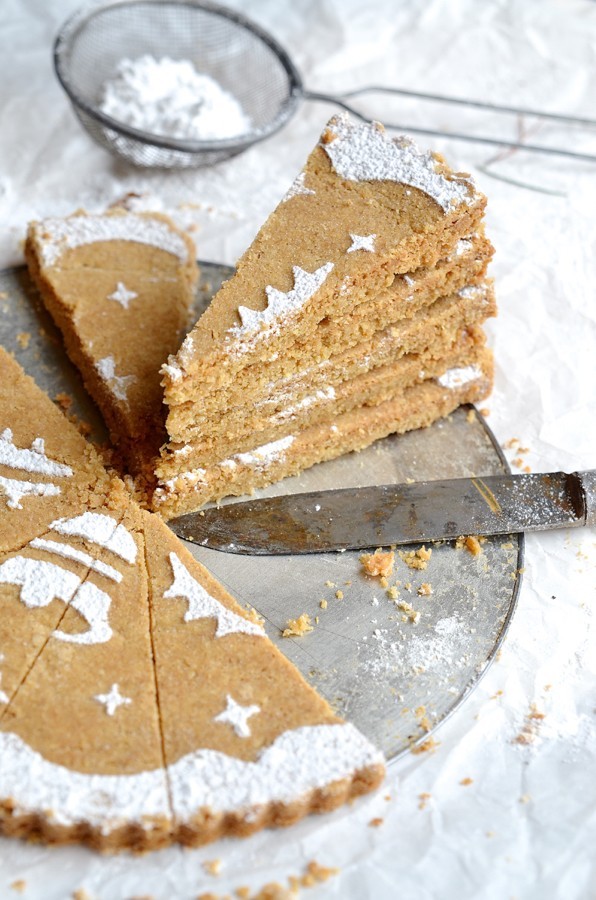 With the taste of all things 'English' still on my tongue, I thought we'd kick off the festivities with a slightly sassy version of this classic tea-time treat. I've added ground oats so that I can appease my conscience and hit it with the healthy stick! It has to be all butter  'cause anything else would just be wrong. Oats gives the shortbread a toothsome bite and a great nutty taste while the addition of ground ginger lends a mild, sweet heat that lingers in your mouth long after the last crumbly morsel. The smell of ginger and butter wafting through the kitchen will weaken your resolve, but if can resist, ginger shortbread makes a it'll makes a great hostess gift. Failing that, 'Santa' could make short work of it with a glass of milk while the household slumbers and the only lights a-twinkling are the ones flickering in the tree.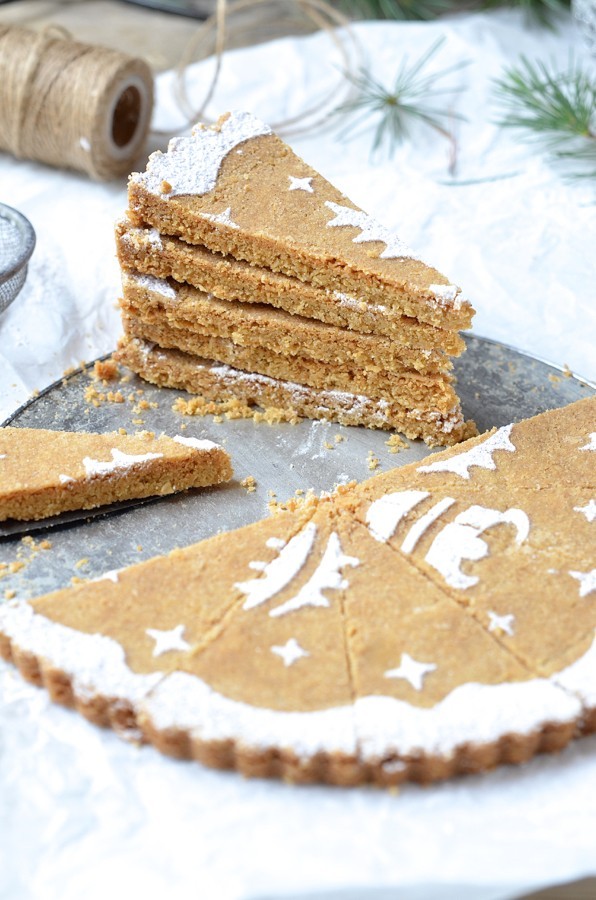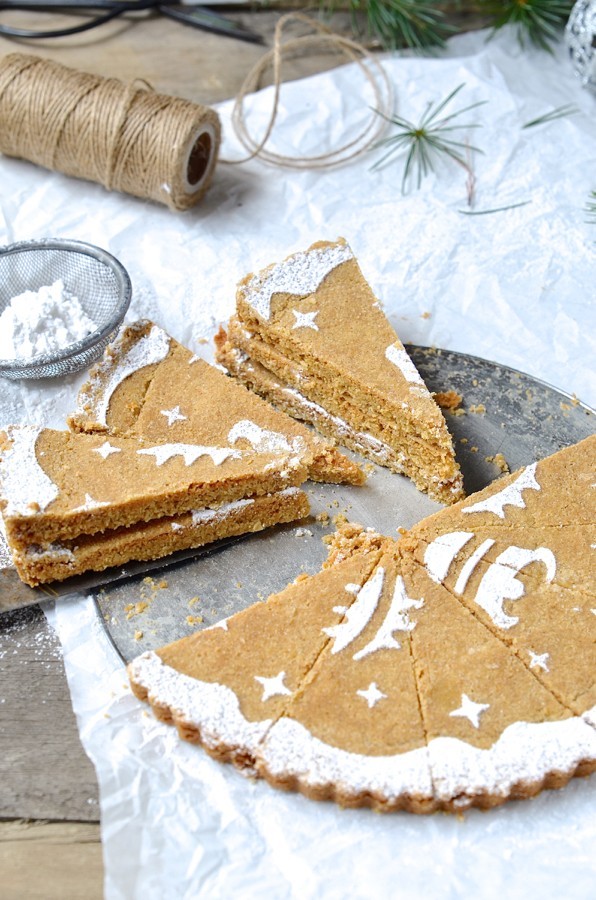 Ginger shortbread with ground oats
Ginger and oat shortbread
Prep time:
Cook time:
Total time:
Ingredients
Ginger shortbread with ground oats
150g butter, at room temperature
100g castor sugar
90g all-purpose cake flour
30g cornflour
pinch of salt
2 1/2 teaspoons ground ginger
100g finely ground whole rolled oats (blitz in a food processor)
1 tablespoon castor sugar, for sprinkling
confectioner's sugar, for stencilling (optional)
Instructions
Preheat the oven to 180º C. Lightly grease a 20cm loose-bottomed round tart tin. Cream together the butter and castor sugar. Sift in the cake flour, cornflour, salt and ginger. Add the finely ground oats and mix until well combined.
Press the dough firmly into the tart tin and smooth over with the back of a spoon. Sprinkle over the castor sugar and bake for about 45 minutes. Set aside to cool for 5 minutes before turning the shortbread out. Cut into wedges while still warm. Once completely cool, place a food stencil on top and dust with confectioner's sugar. Store in an airtight container.